Kinder Scout - Peak District Walk
Tuesday 24th March 2009
As this was going to be the 200th walk on the website I picked one of my favourite walks, a route that offers a bit of everything; hills, bogs, an easy 10 second scramble and of course great views. Given the time of year there was a surprising lack of bog hopping but the cold edge, to the increasingly strong wind, reminded us that summer isn't here yet.
Start: Bowden Bridge car park (SK 0487 8695)
Route: Bowden Bridge car park - Mount Famine - South Head - Brown Knoll - Kinder Low (TP) - Kinder Downfall - Sandy Heys - William Clough - White Brow - Bowden Bridge car park
Distance: 10 miles Ascent: 696 metres Time Taken: 5 hours 45 mins
Terrain: Easy to follow paths, boggy across Brown Knoll with some easy scrambling in William Clough.
Weather: Blue sky to start, becoming cloudier with a cold wind.
Pub Visited: None Ale Drunk: None

One of the benches commemorating 50 years of the Ranger Service in Bowden Bridge car park.
Starting to climb and instantly rewarded with great views of White Brow (L) and Sandy Heys (R).
Kinder Low and Kinderlow End.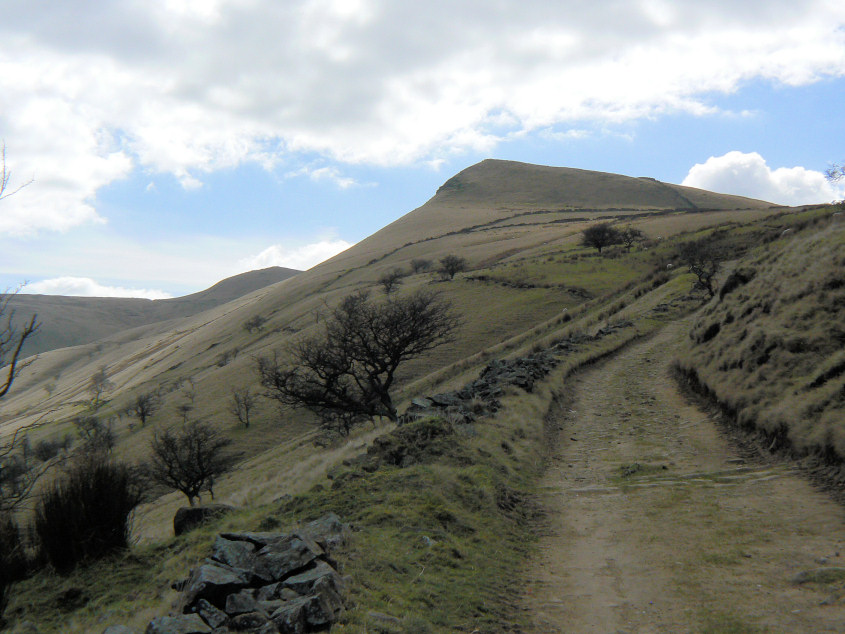 Following the broad track, which is the Pennine Bridleway, to Mount Famine.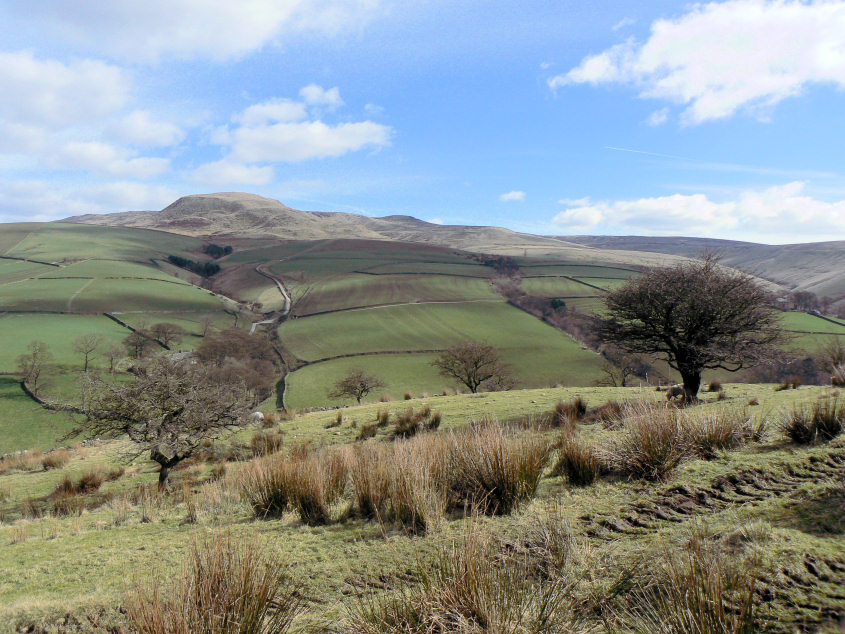 The views continue to improve with a view up Coldwell Clough to Kinderlow End.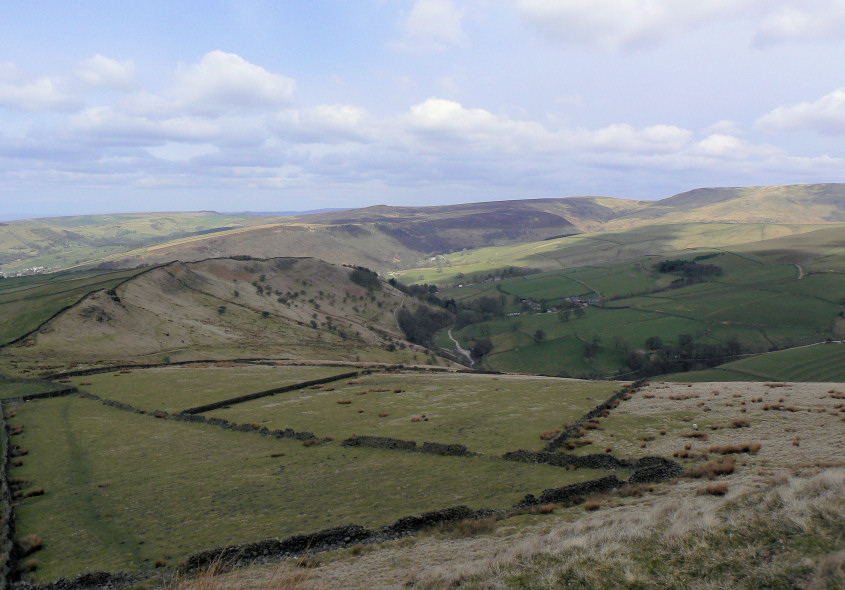 Looking back towards Middle and Leygatehead Moors from Mount Famine.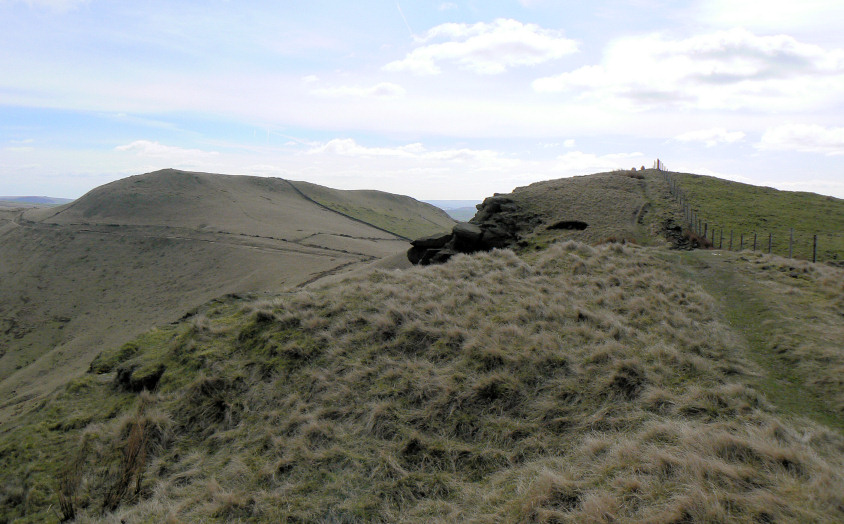 Approaching Mount Famine's summit, with South Head behind.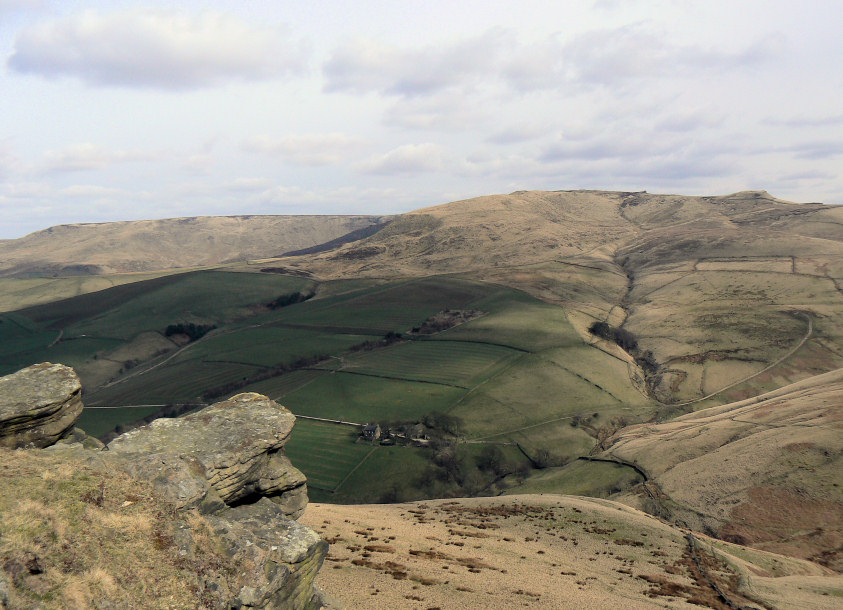 Looking across Oaken Clough to Kinder Plateau, from Mount Famine's summit.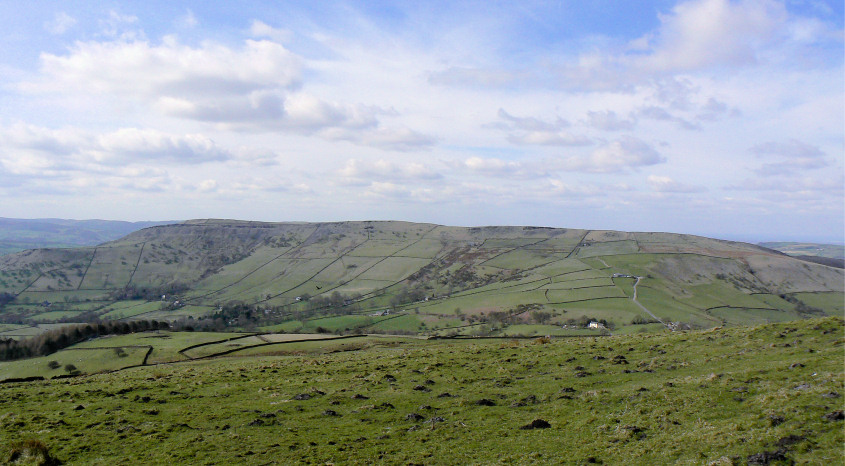 In the opposite direction the view is dominated by Chinley Churn.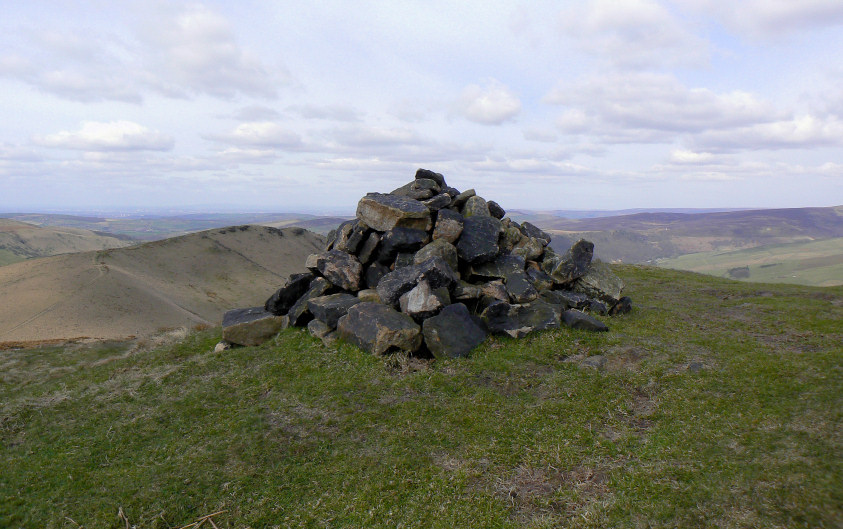 South Head's summit cairn.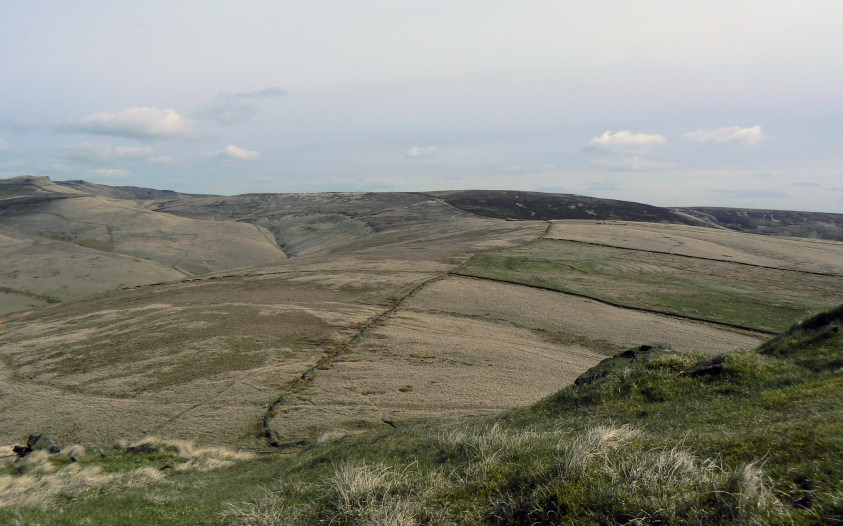 The route to Brown Knoll follows the wall.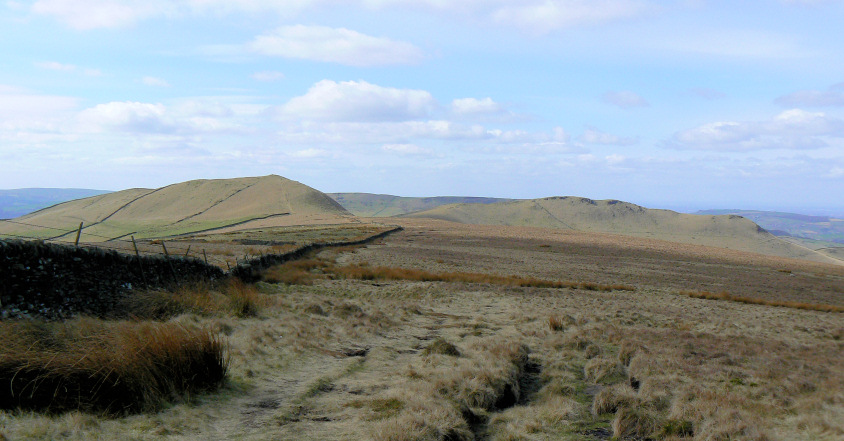 A surprisingly dry walk to Brown Knoll. Here looking back to South Head and Mount Famine.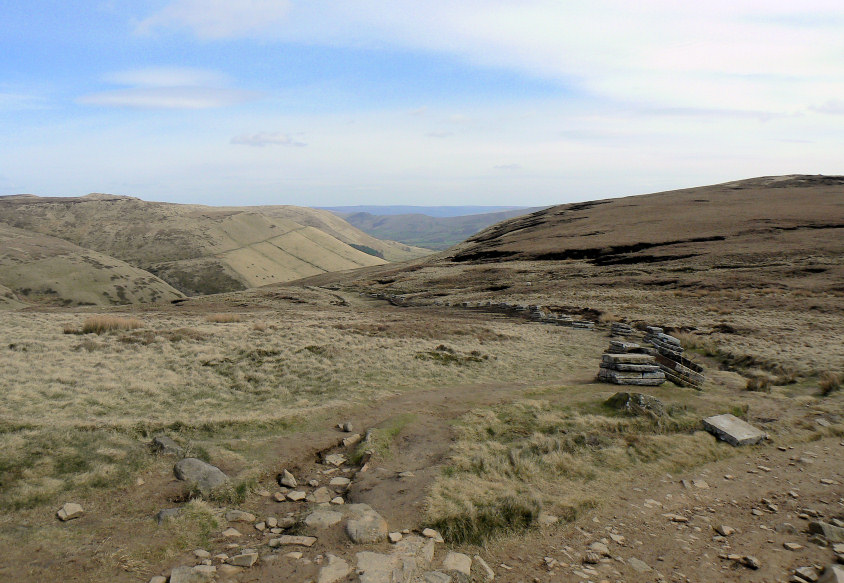 At the top of Jacob's Ladder the slabs are already in place for the repairs to the Pennine Way that are planned for later in the year.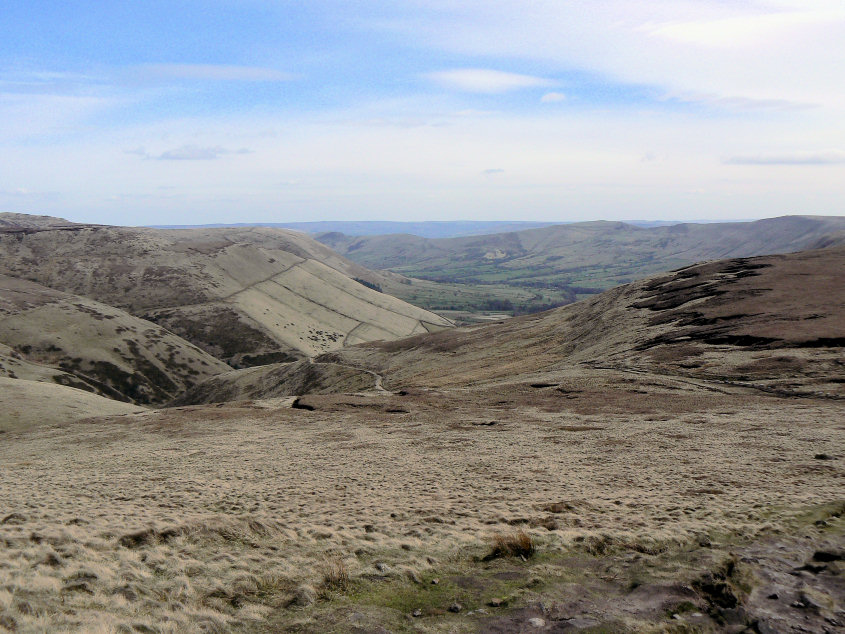 Looking down Jacob's Ladder to the Vale of Edale and the Great Ridge.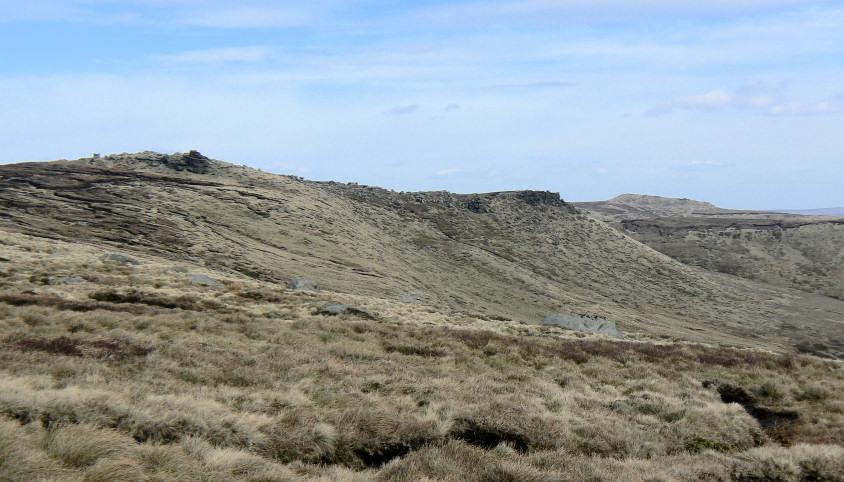 Looking along Kinder's southern edge, with Grindslow Knoll in the distance.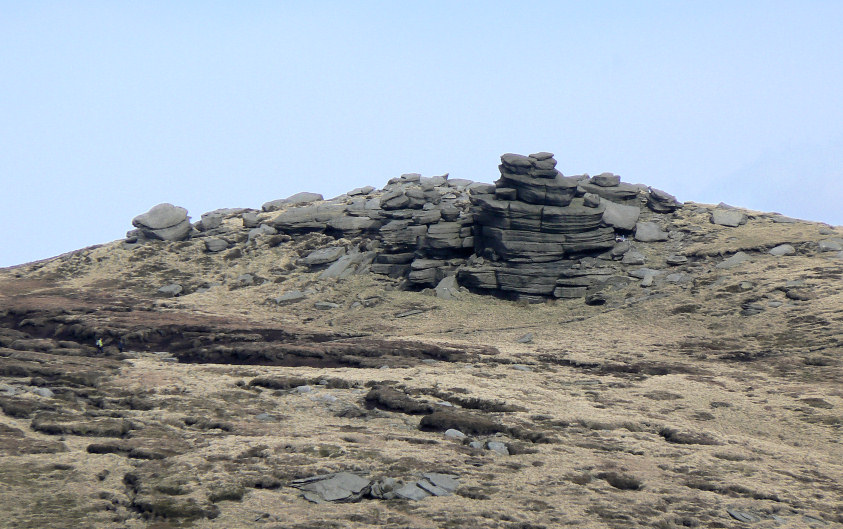 A close-up of the Pagoda, which wasn't on today's route.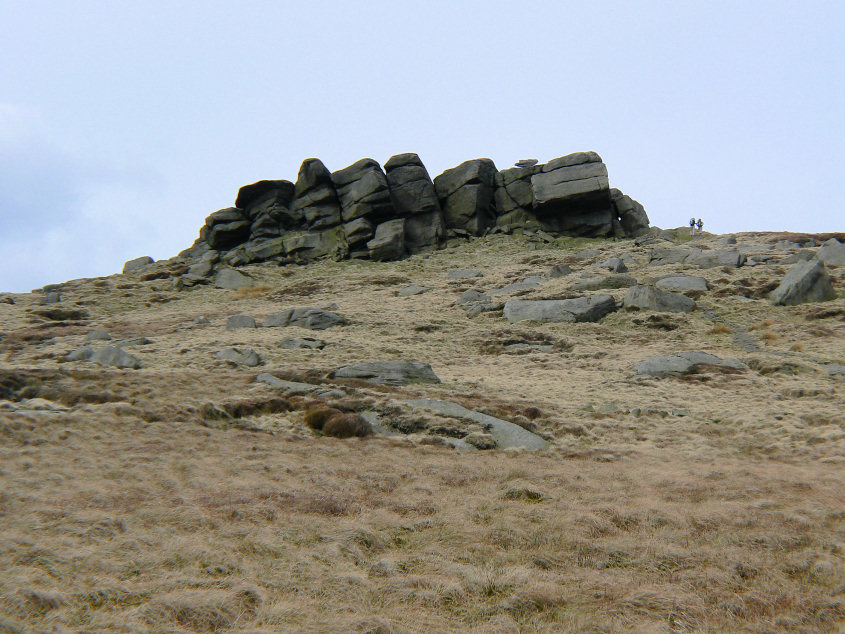 Edale Rocks were on the route and provided a sheltered spot for our lunch.
Looking back across Edale Rocks to Brown Knoll.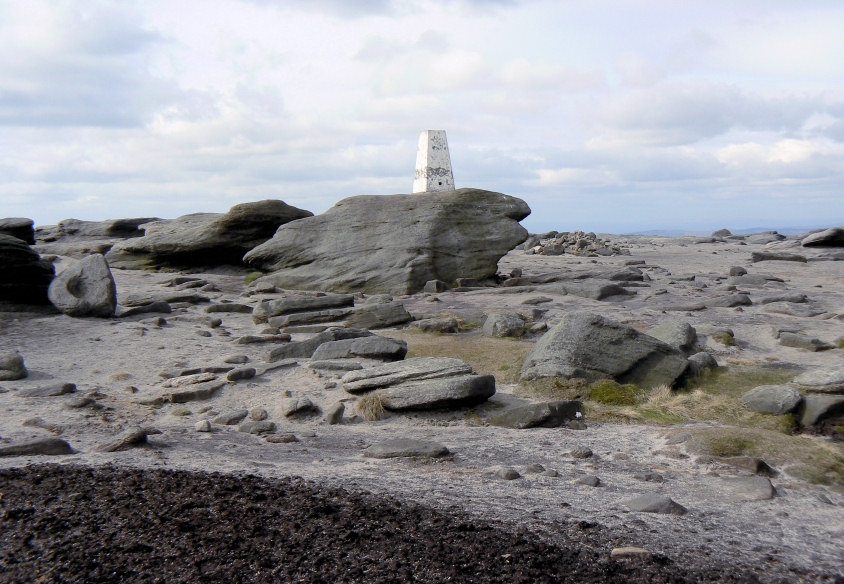 Kinder Low's trig point. My favourite part of Kinder Scout.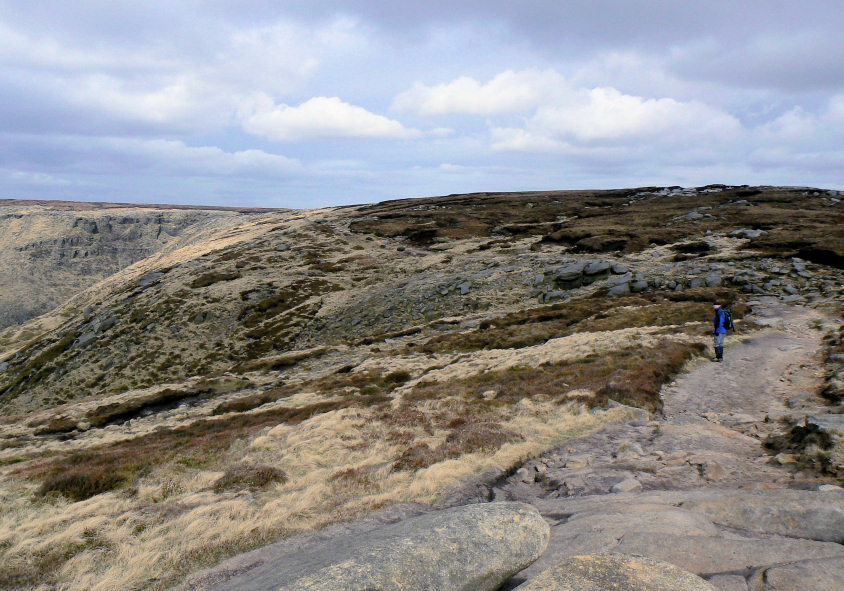 Following the Pennine Way along the edge of Kinder to Kinder Downfall.
Looking down Red Brook to Mermaid's Pool and Sandy Heys.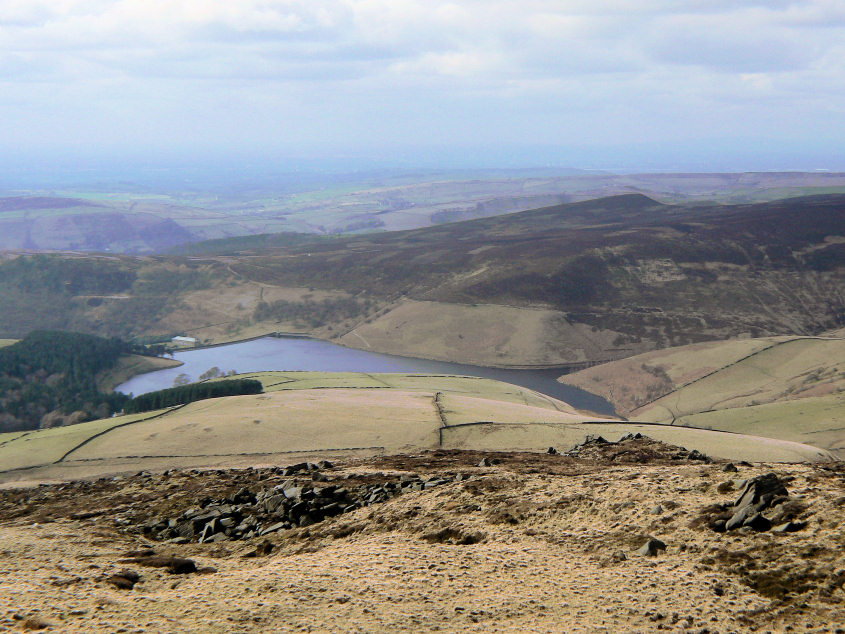 Kinder Reservoir from further along the edge path.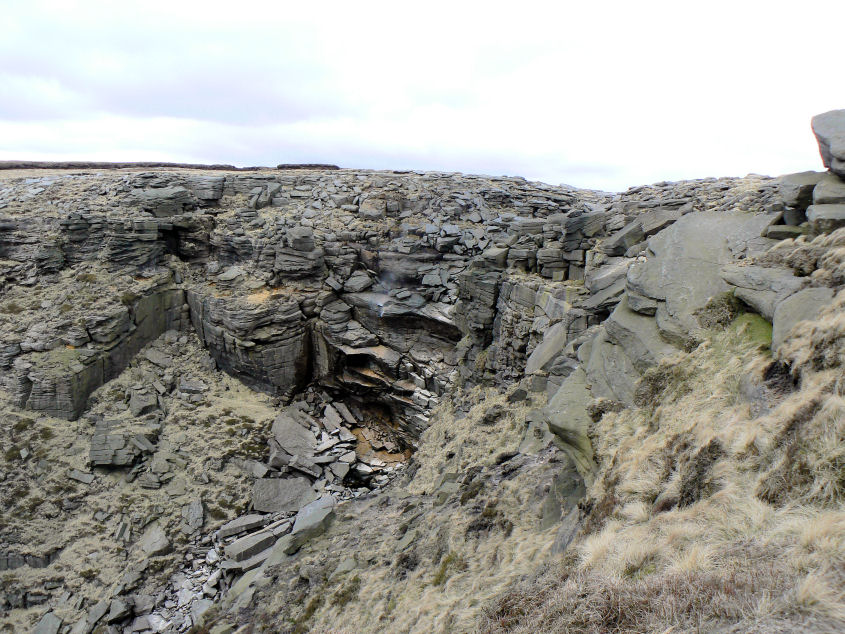 Kinder Downfall, with the water being blown back up.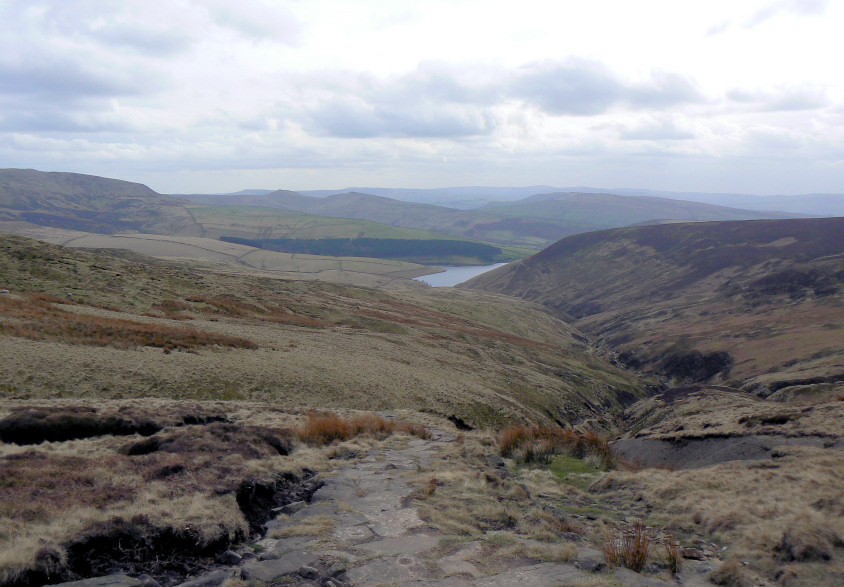 Looking down William Clough to Kinder Reservoir.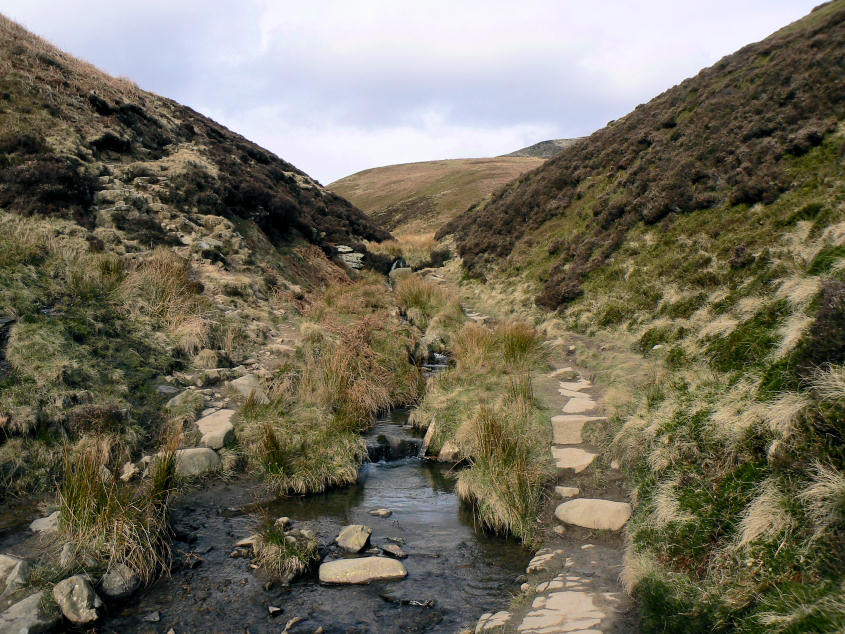 William Clough.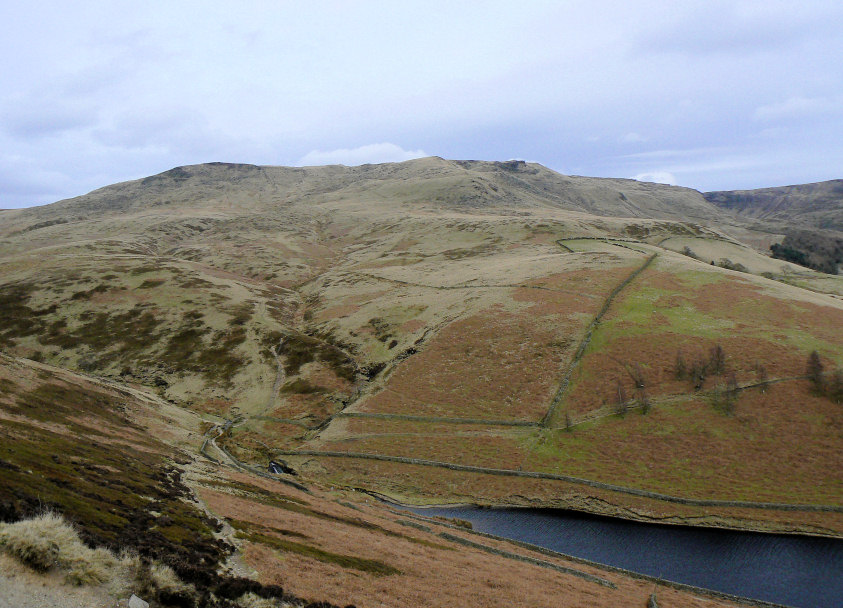 Sandy Heys from White Brow.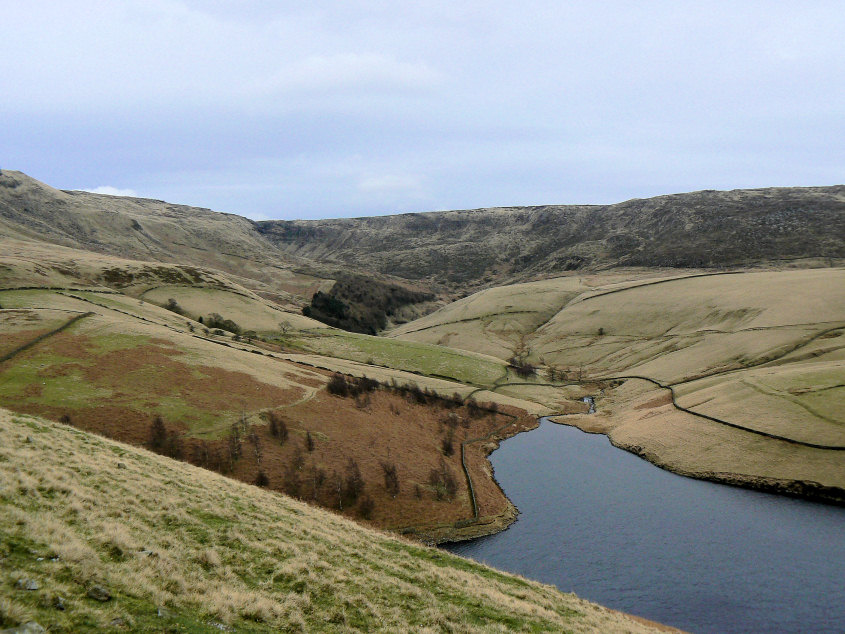 Looking towards Kinder Downfall from White Brow.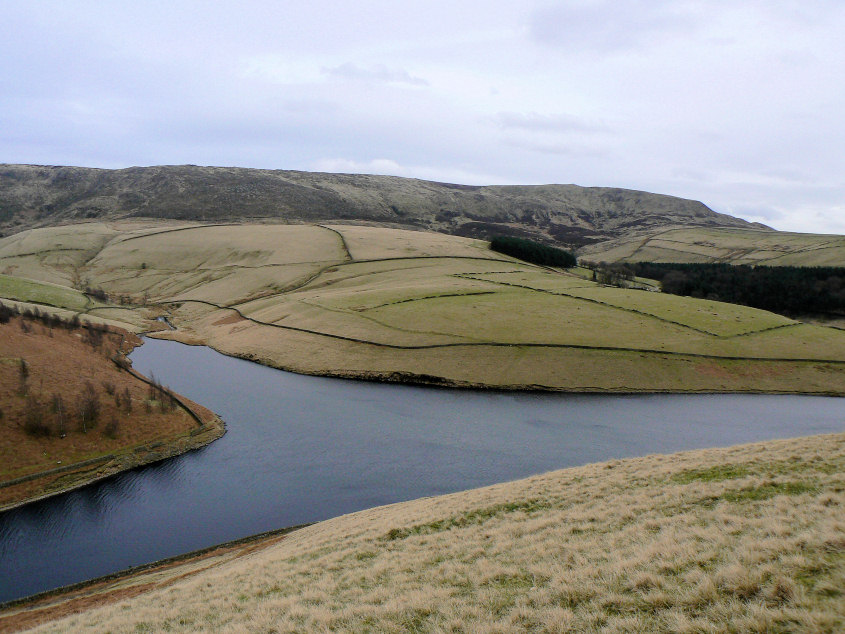 Kinder Low from White Brow.
All pictures copyright © Peak Walker 2006-2023