Shutlingsloe - Peak District Walk
Friday 29th May 2009
With a good forecast for the day John decided to take the day off and so we headed north for his first visit to Shutlingsloe and to explore a new approach to Shining Tor. It turned out to be a very hot day and definitely not the day to leave your cap in the car, as I did.
Start: Cat & Fiddle (SK 0011 7189)
Route: Cat & Fiddle - Danethorn Hollow - Shutlingsloe (TP) - Macclesfield Forest - Chapel House - Lamaload Reservoir - Andrew's Edge - Shining Tor (CT) - Cat & Fiddle
Distance: 10.5 miles Ascent: 718 metres Time Taken: 5 hours 40 mins
Terrain: Good paths.
Weather: Hot with the occasional breeze.
Pub Visited: Cat & Fiddle Inn Ale Drunk: Robinsons' Unicorn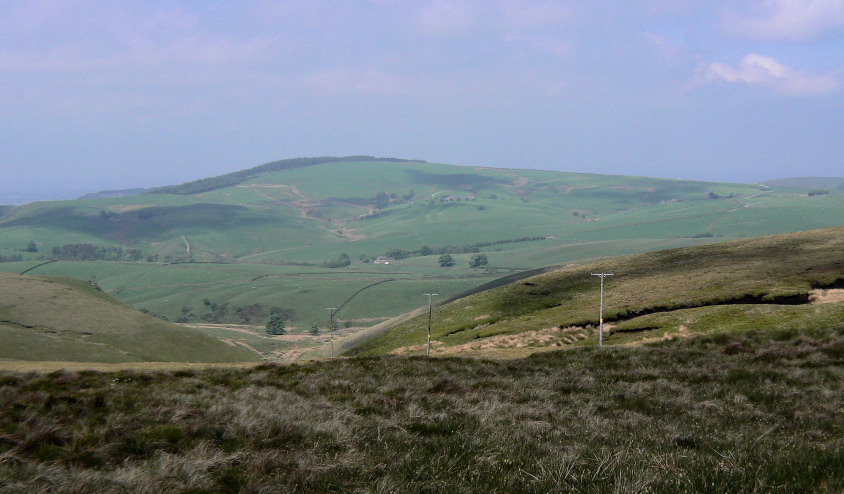 Looking towards Torgate Hill and Macclesfield Forest. We will cross the fields below the forest later on our way to Lamaload Reservoir.

Shining Tor, the final summit of the day.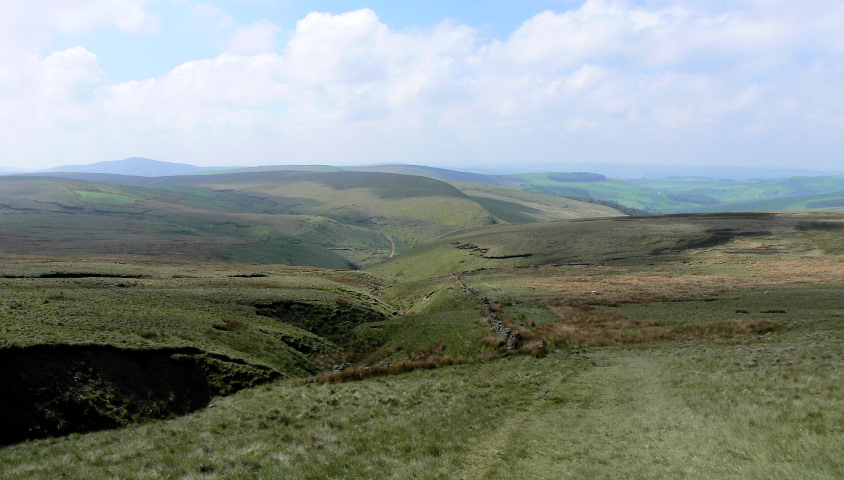 Leaving the main path and heading down into Danethorn Hollow.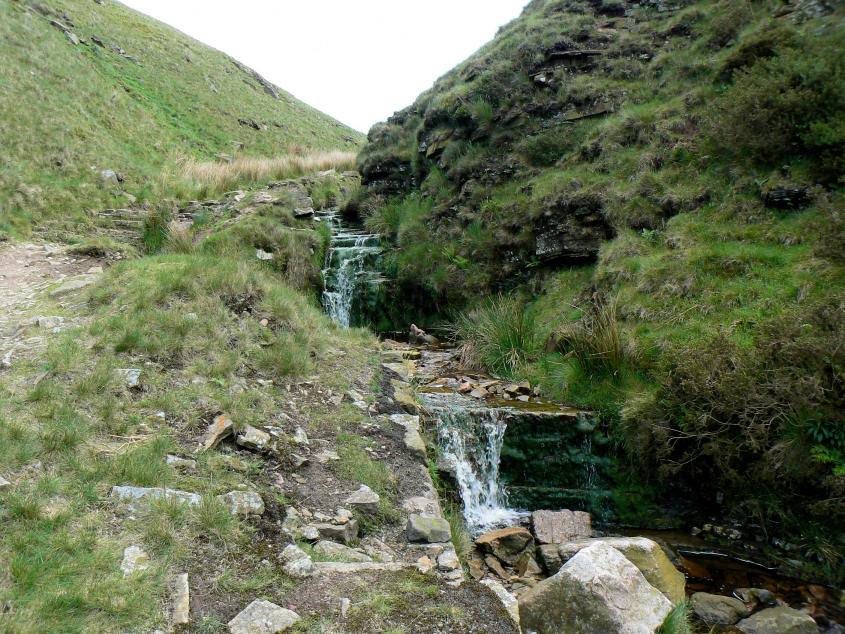 Cumberland Brook runs down alongside the path.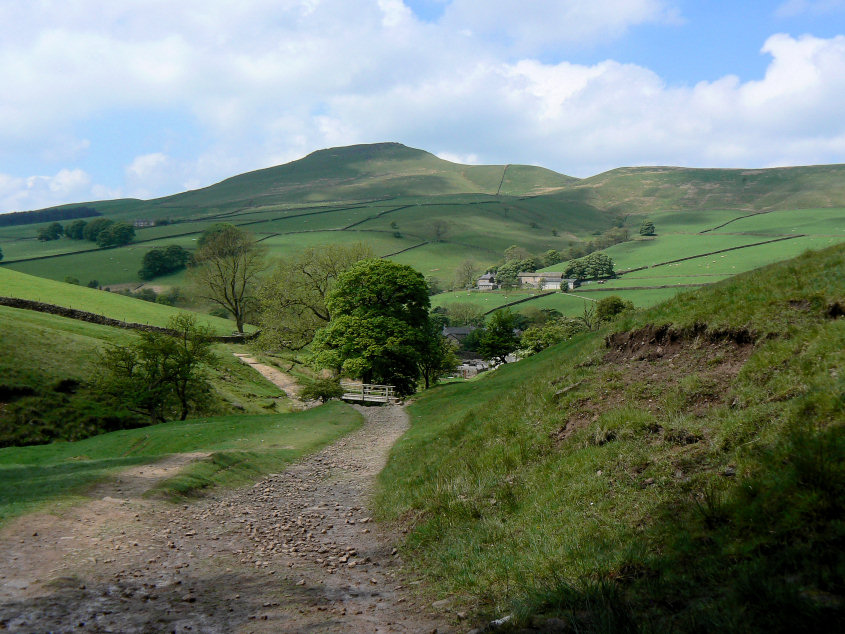 Emerging from Danethorn Hollow with Shutlingsloe ahead.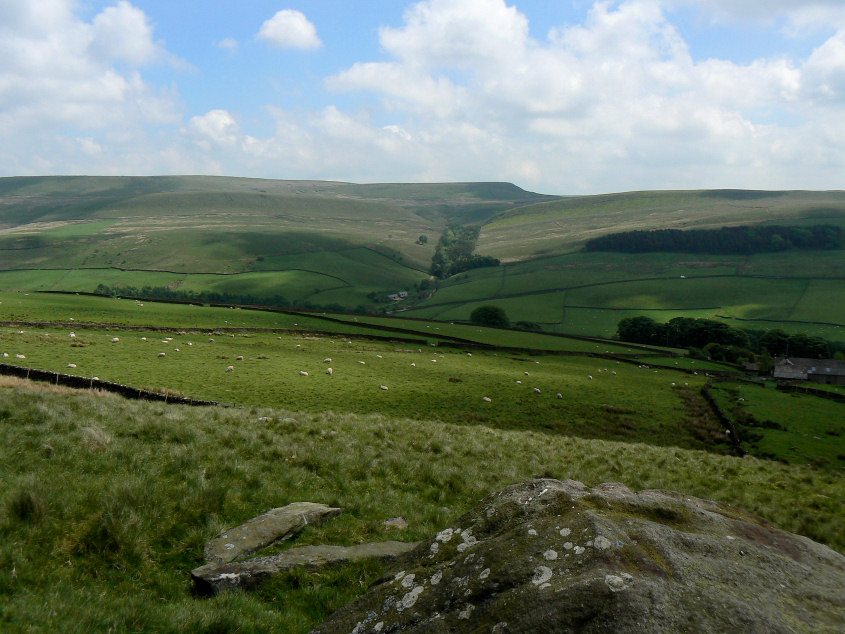 Looking back to Danethorn Hollow and Whetstone Ridge, from the ascent of Shutlingsloe.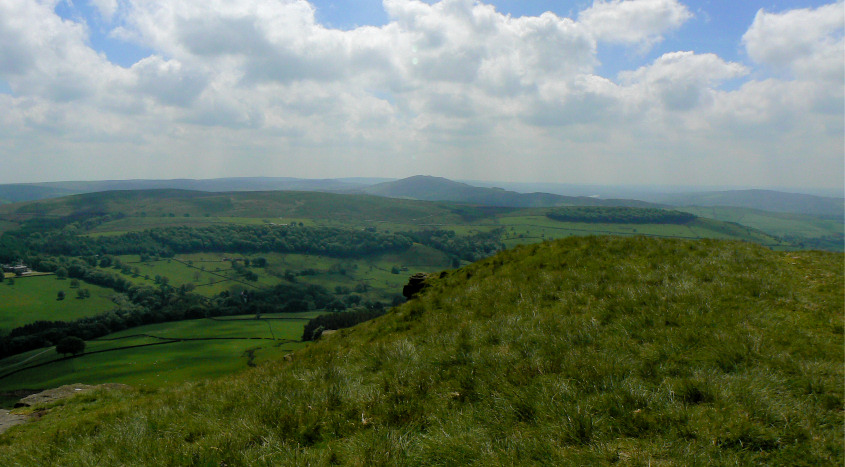 The Roaches from Shutlingsloe's summit.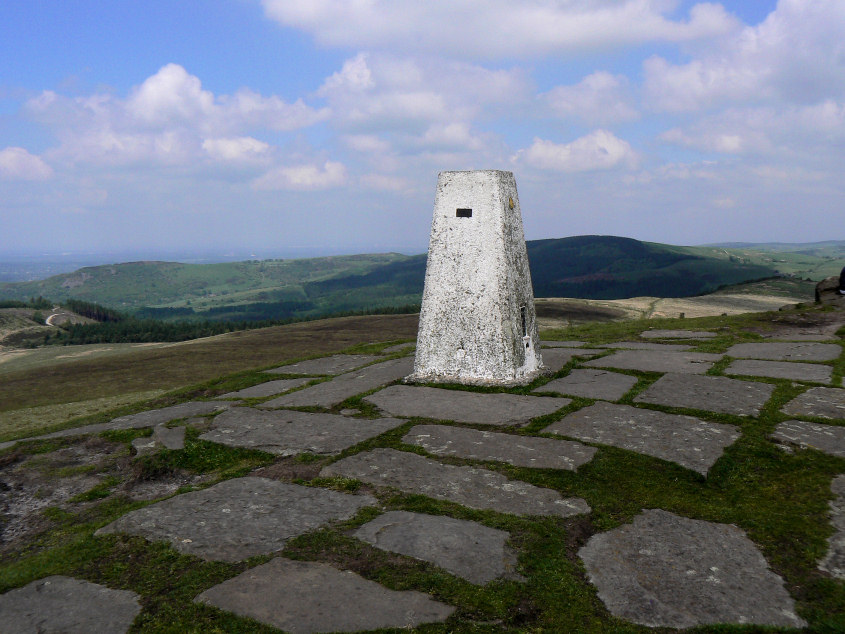 Shutlingsloe's summit trig. It was busy up here today, a real sign that it's half-term.
Tegg's Nose and Macclesfield Forest from Shutlingsloe.
Looking across High Moor to the transmitter on Croker Hill.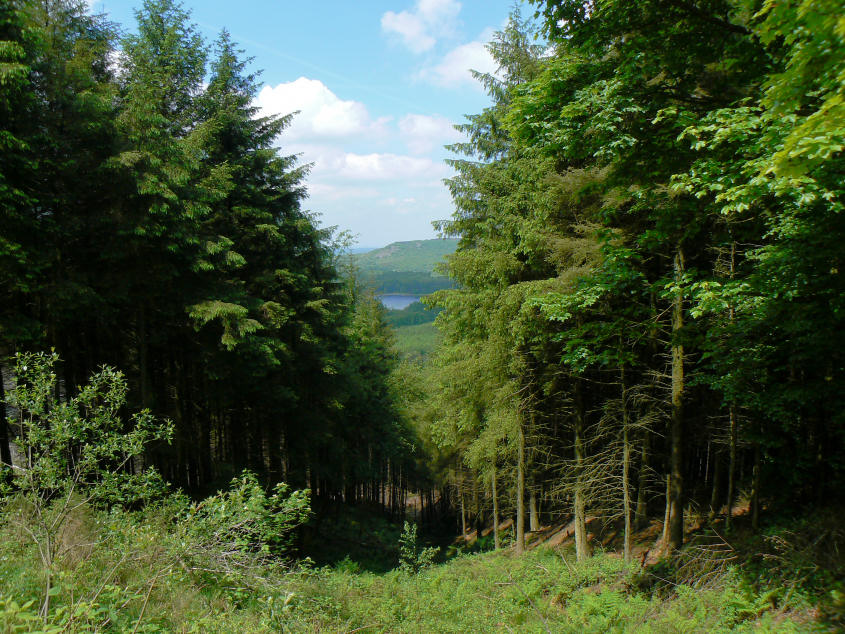 A surprise view of Tegg's Nose as we walk through Macclesfield Forest.
Shining Tor.
Whetstone Ridge from close to Standing Stone car park.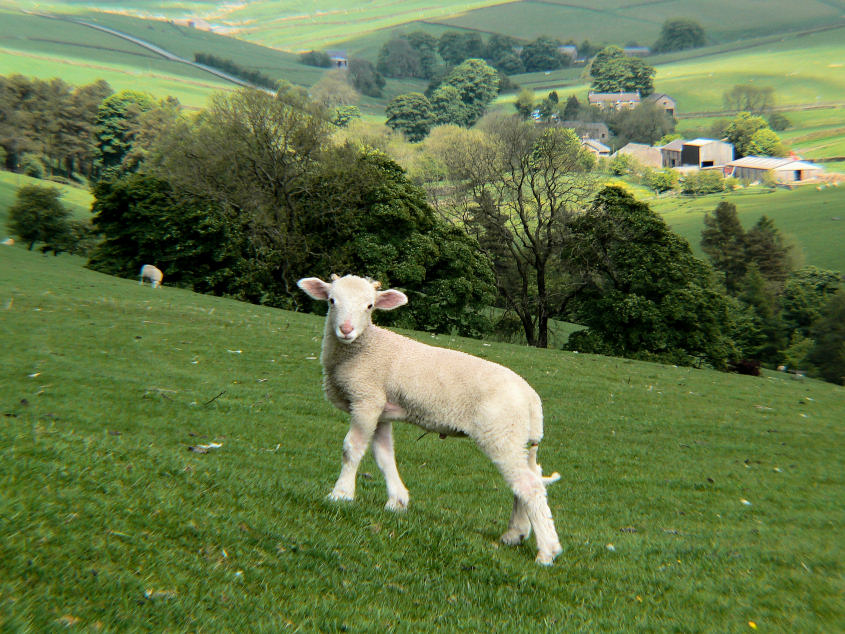 As we leaned over the gate to admire the view in the two photos above this lamb kept posing for me, so I had to takes its photo.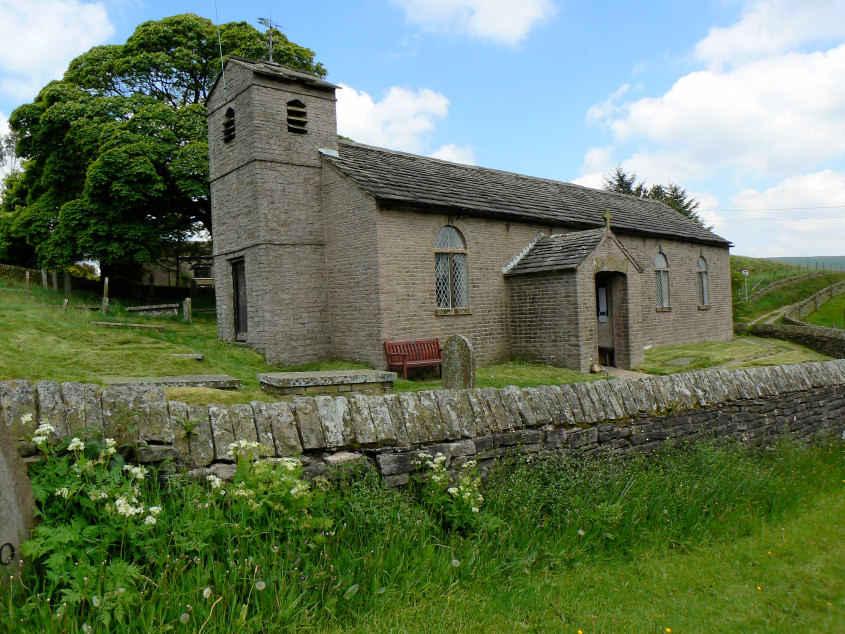 The church in the very small hamlet called Chapel House.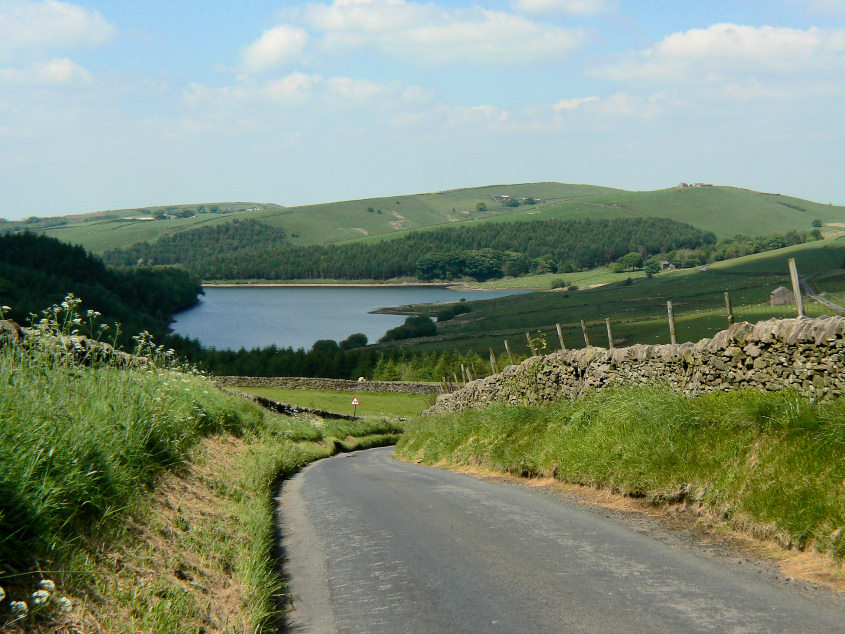 Heading down towards Lamaload Reservoir.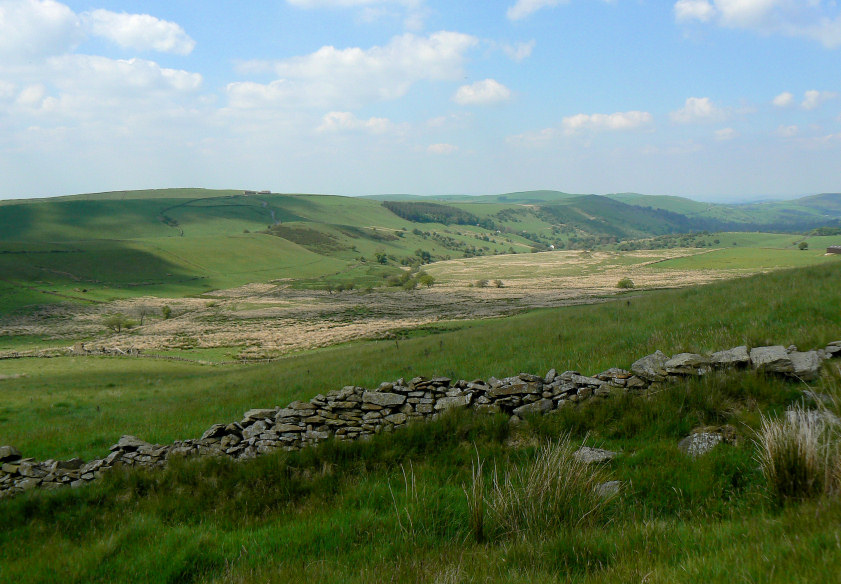 Looking across to Broad Moss from the start of the climb to Shining Tor. At least that's what I think its called, it's a new area for me and it's not clear from the map, if anyone knows it by another name let me know.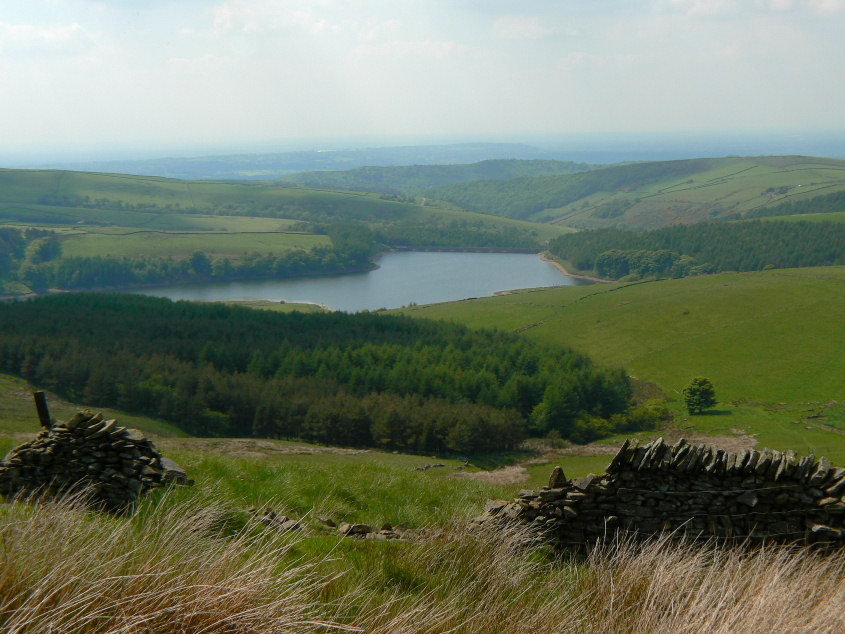 Looking back down to Lamaload Reservoir from Andrew's Edge.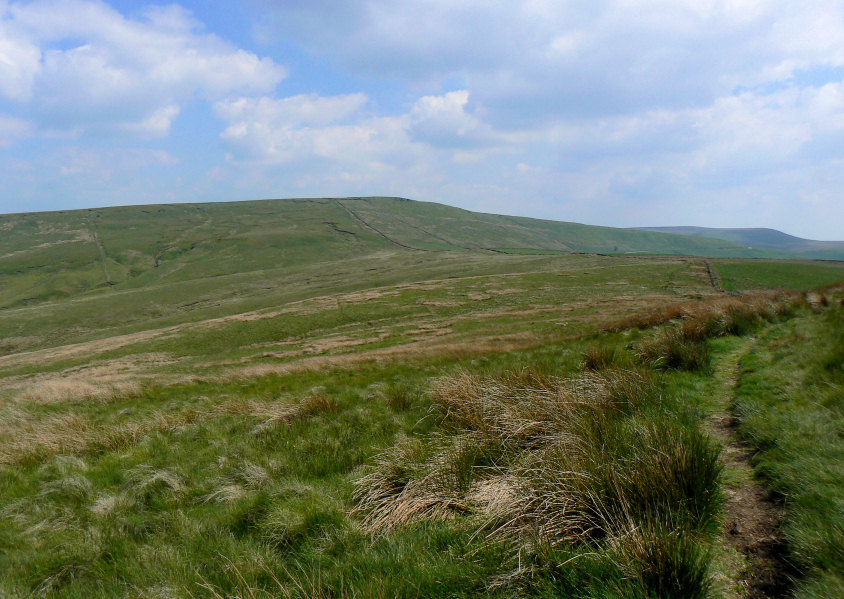 Shining Tor comes into view as we reach the top of Andrew's Edge.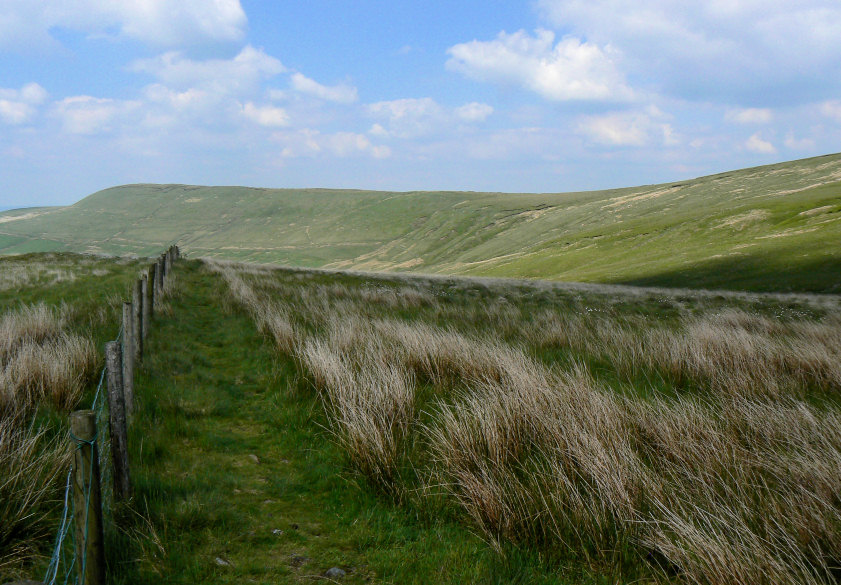 Looking along The Tors to Cat's Tor.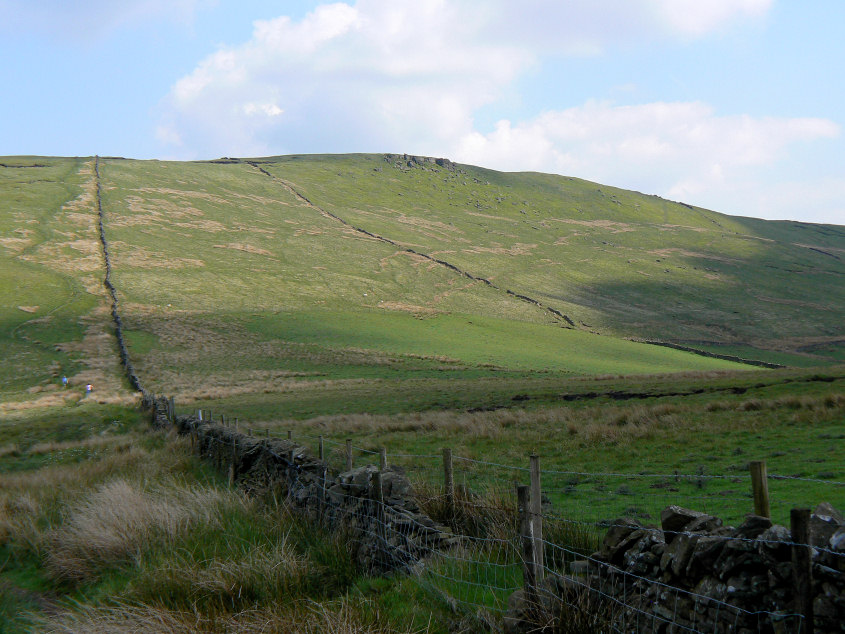 The final steep climb of the day to the top of Shining Tor.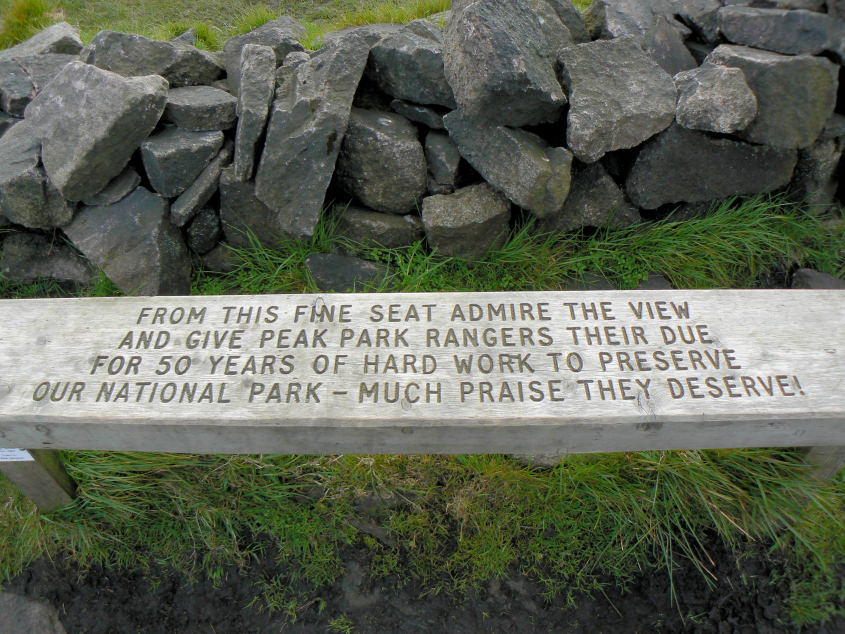 A very welcome bench at Shining Tor's summit. We actually passed on stopping here and instead opted for a seat and a pint inside the Cat & Fiddle instead.
All pictures copyright © Peak Walker 2006-2023