Manifold Valley - Peak District Walk
Friday 12th June 2009
With another sunny day predicted we headed out to the Manifold Valley planning on an 8 mile walk which, by choice, then turned into a nine mile walk. Events however were to ensure that in fact we ended up walking over 12 miles that day.
Start: Wetton car park (SK 1090 5514)
Route: Wetton - Thor's Cave - Manifold Valley - Soles Hill (TP) - Slade House - Rushley
Distance: 9 miles Ascent: 529 metres Time Taken: 4 hours 15 mins
Terrain: Good paths and fields.
Weather: Warm and sunny with clouds building during the afternoon.
Pub Visited: The Devonshire Arms, Hartington Ale Drunk: Charles Wells Bombardier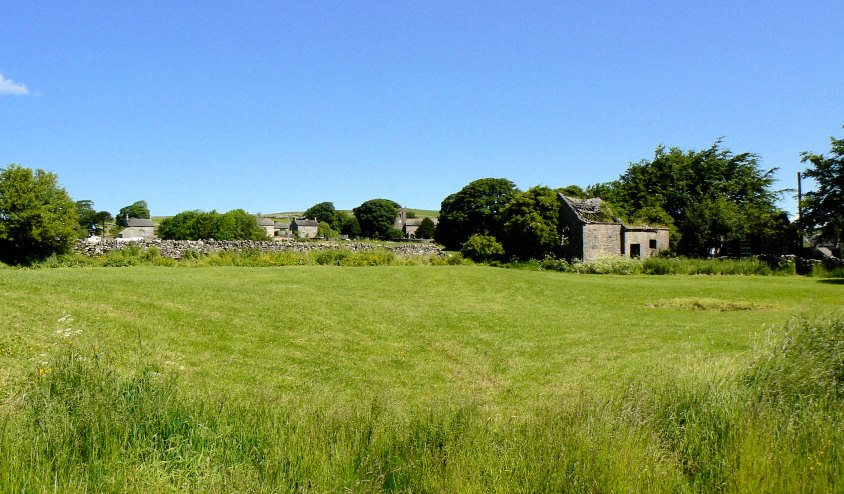 Looking across the fields to Wetton, from the start of the walk.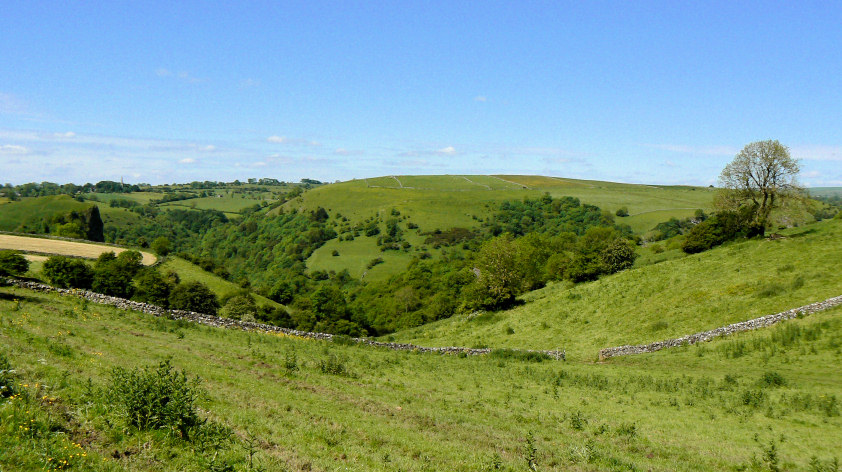 Looking across the top of the Manifold Valley with Butterton church spire visible in the distance. Thor's Cave is the outcrop of the left.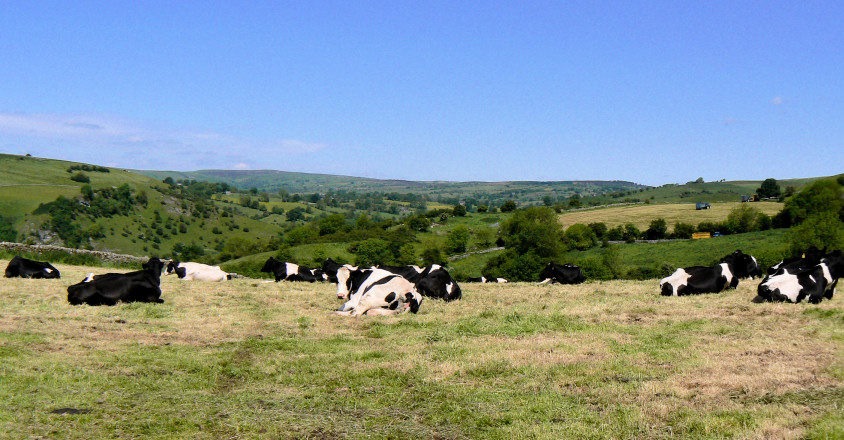 The views extend some distance today, here looking out to Lum Edge and Swallow Moss.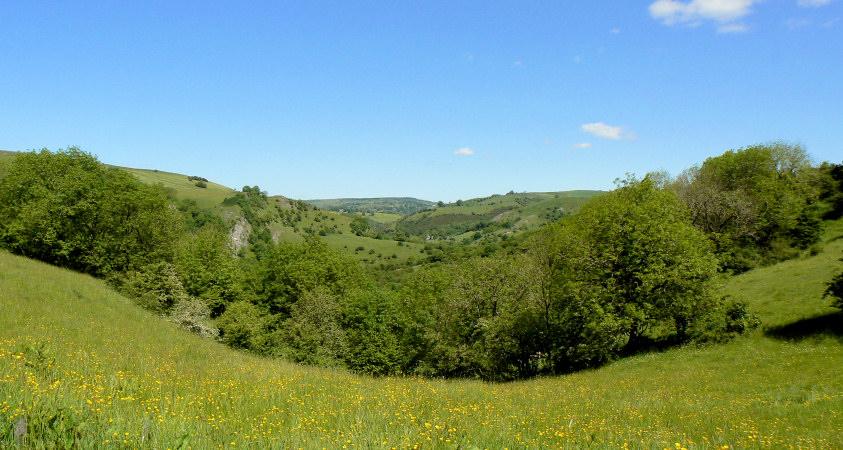 Approaching Thor's Cave with views across the valley to Wetton Mill.
Nan Tor Cave, which was just about visible in the centre of the previous photo.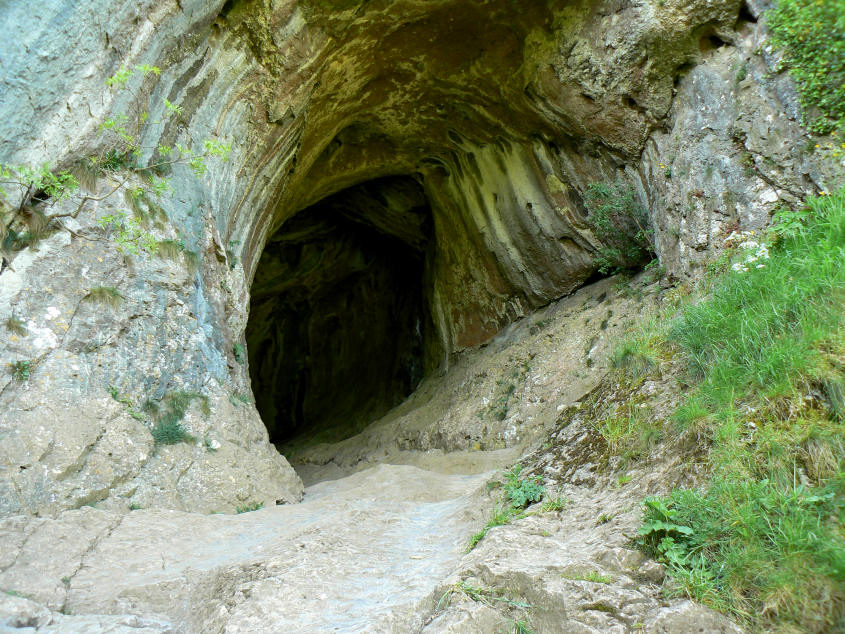 Looking into Thor's Cave.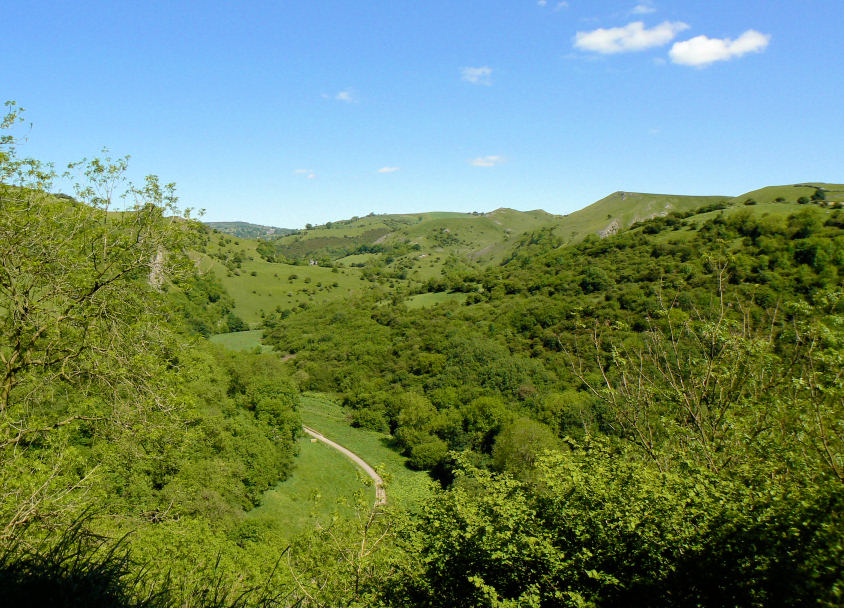 The view down to the Manifold Way from Thor's Cave. Wetton Hill is the pointed hill centre right, with the double-topped Sugarloaf behind it.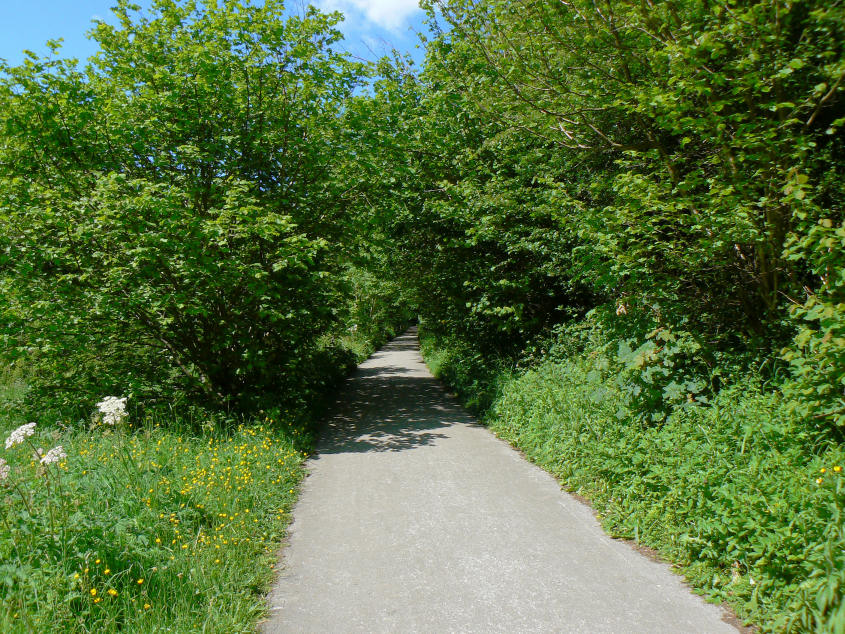 The Manifold Way, which follows the route of an old railway line.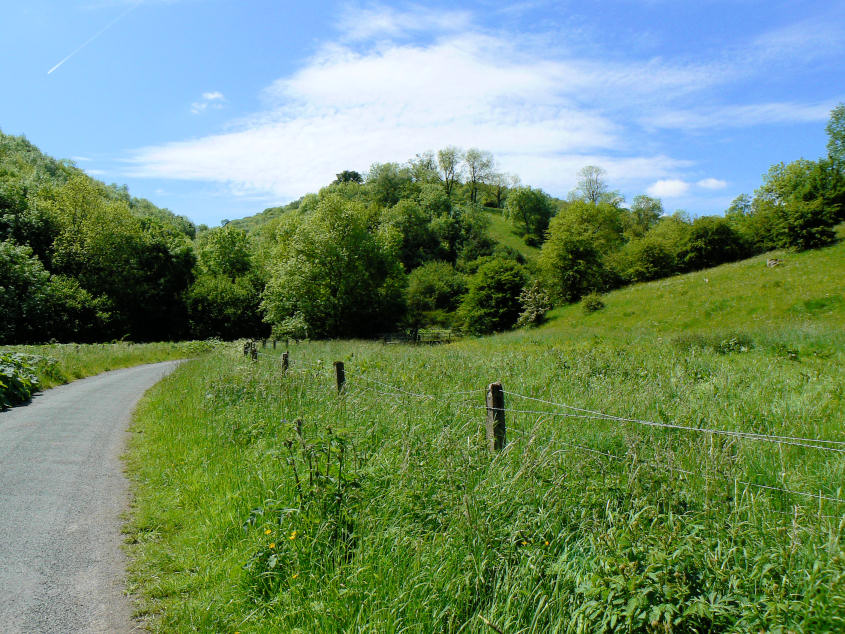 Approaching Soles Hill.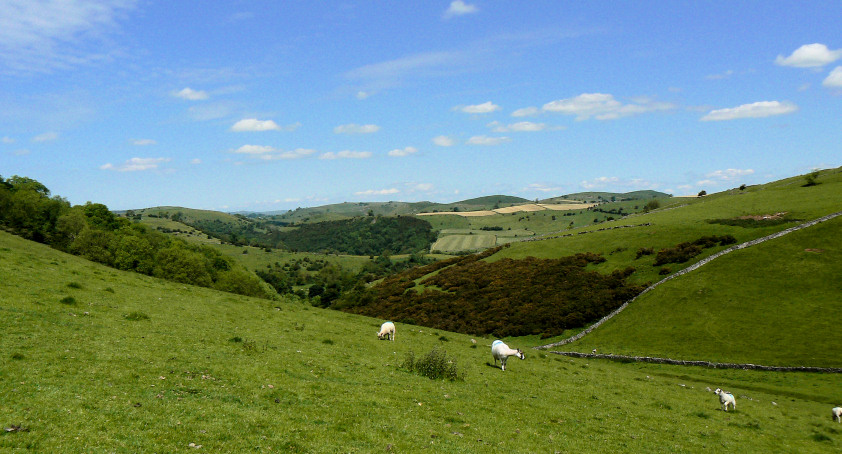 Soles Hollow, where we realised my walking pole was missing. After some consideration we opted to continue the walk and look for it later as we were certain it had been lost between Wetton and Thor's Cave.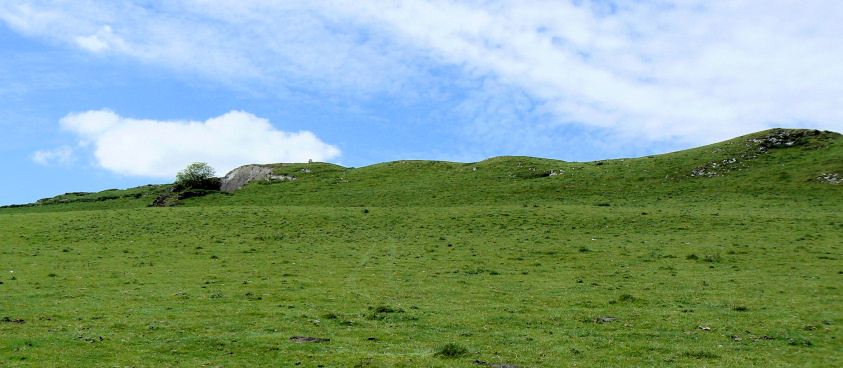 Looking up to Soles Hill's summit and trig point.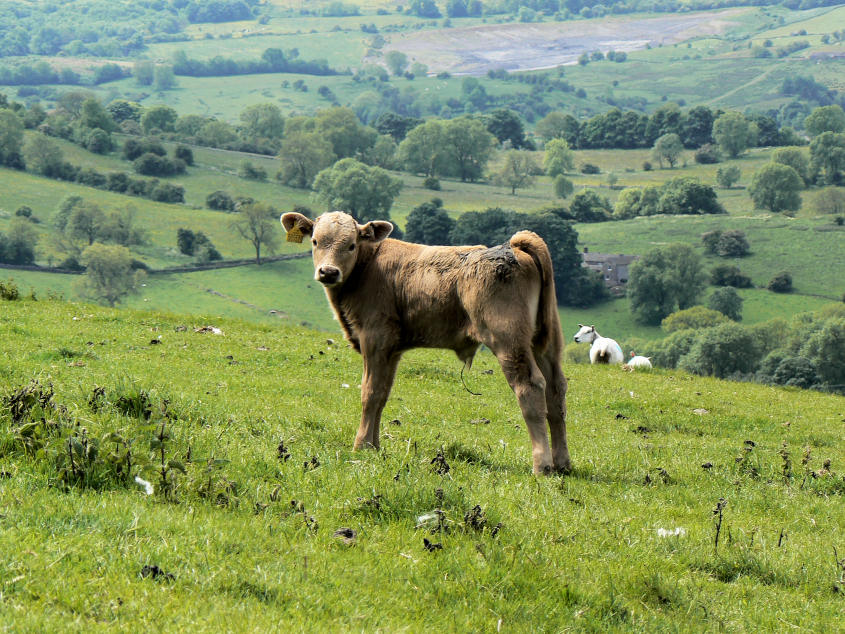 A young calf wonders what I'm doing up here.
Looking across the route of the Manifold Way from Soles Hill.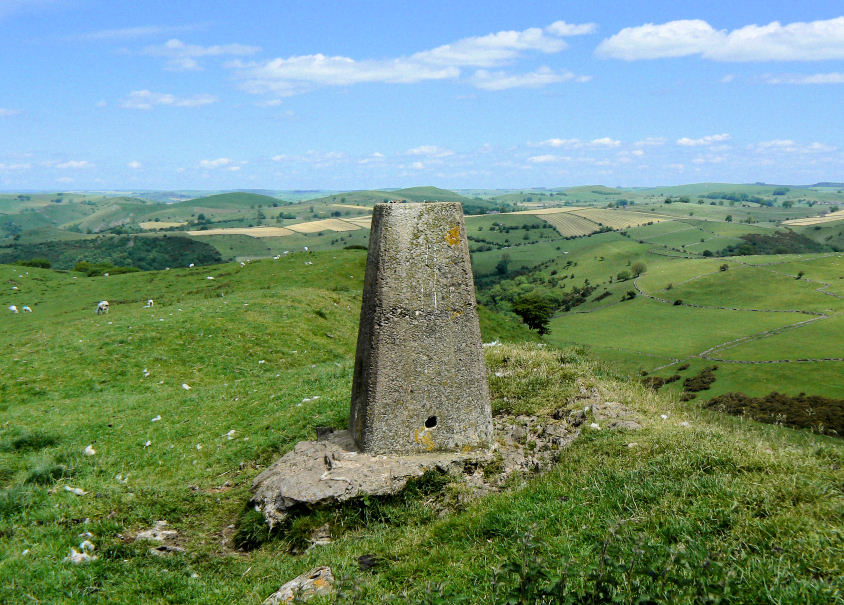 Soles Hill trig point, not exactly on access land.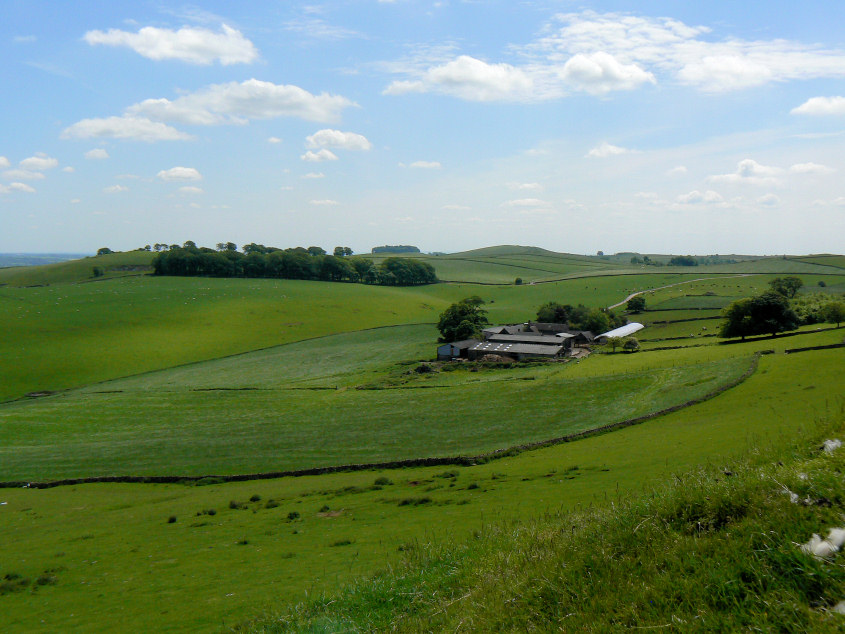 Looking across the route we would follow to Slade House.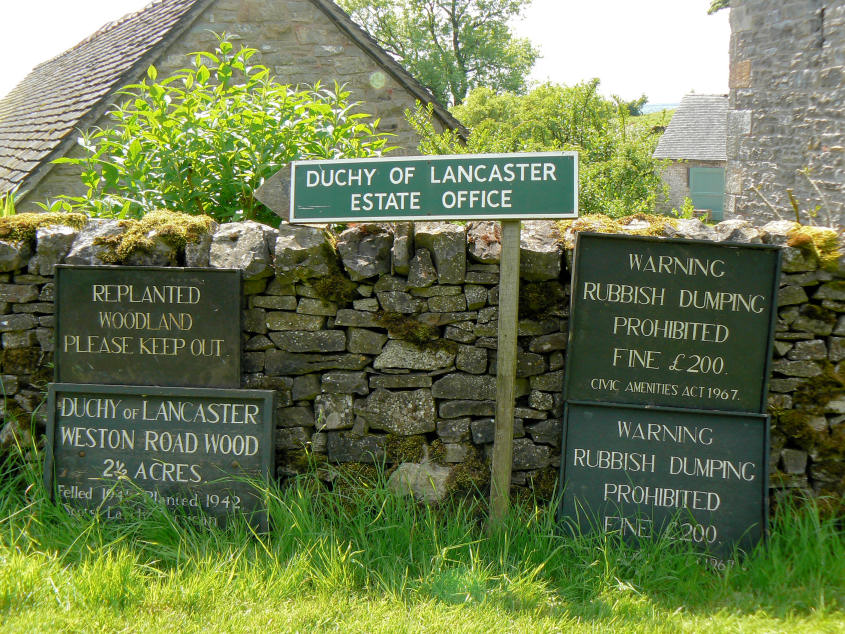 Signs at Slade House.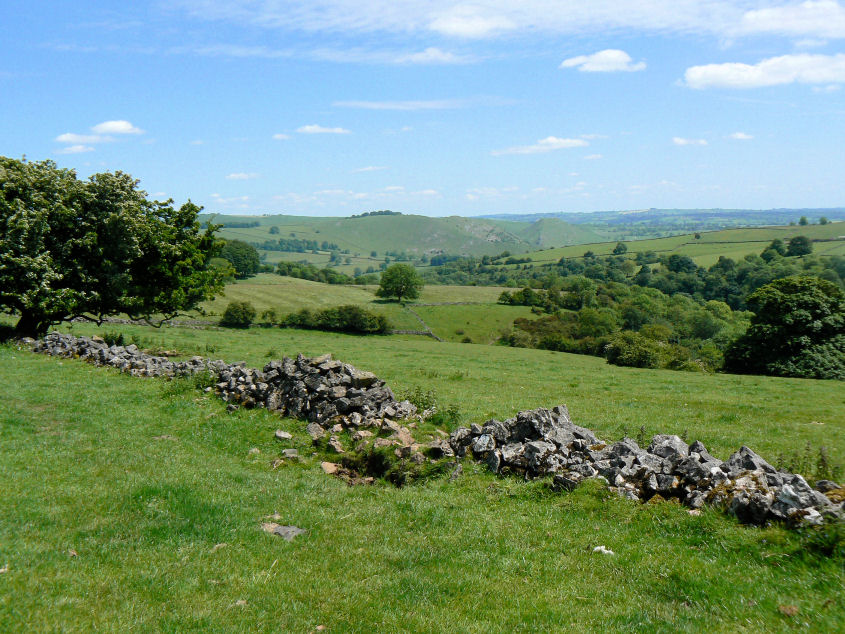 Bunster Hill and Thorpe Cloud come into view.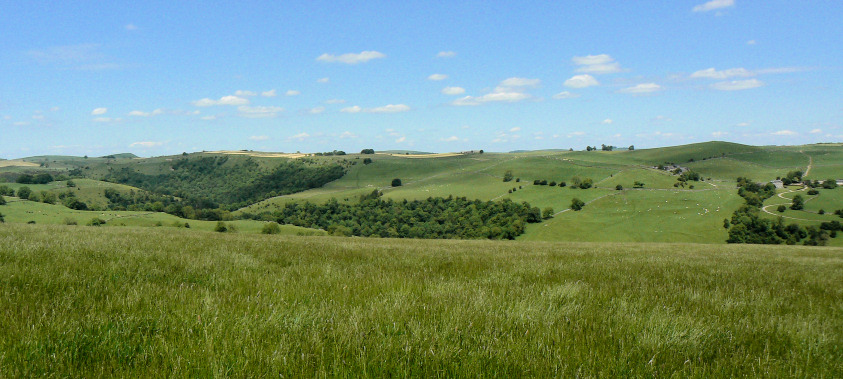 A lunchtime view of the planned return route above Castern Wood.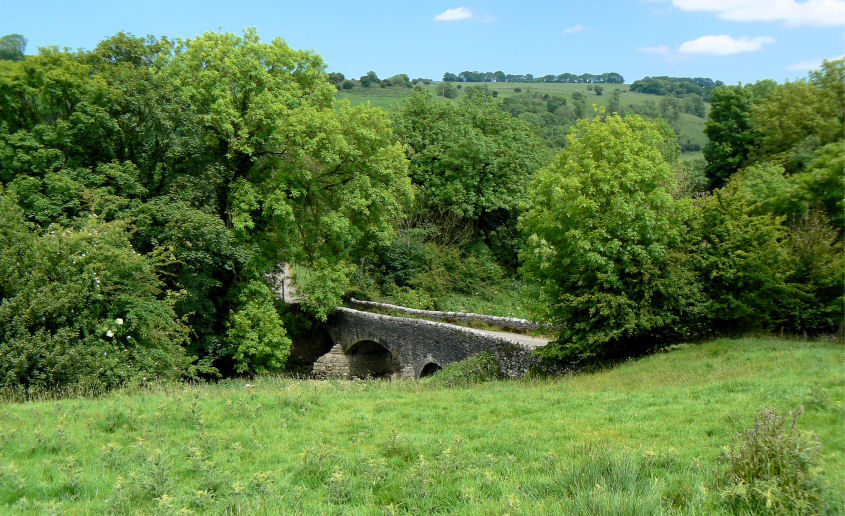 Rushley Bridge.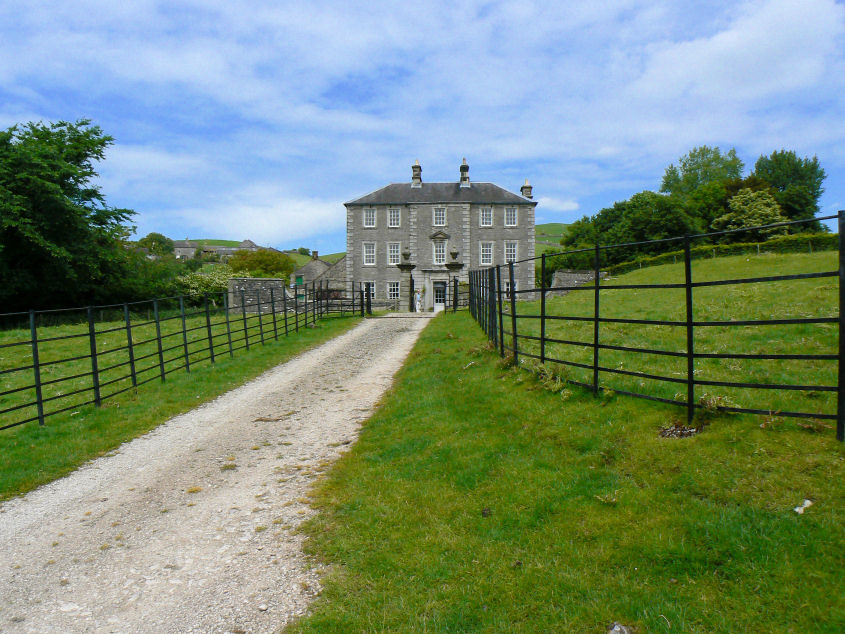 Castern Hall which had just opened for one hour as we walked by it.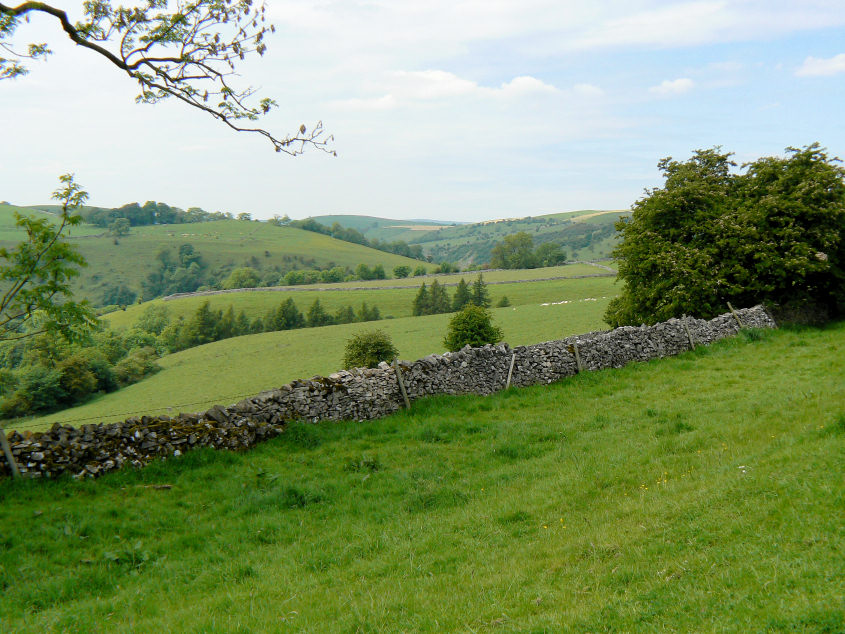 Looking across the Manifold Valley towards Beeston Tor.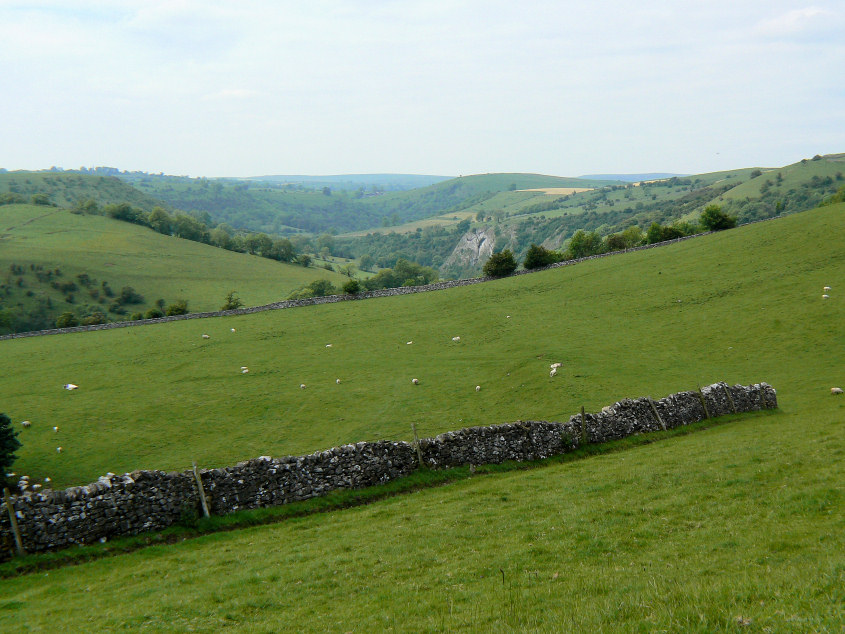 Beeston Tor.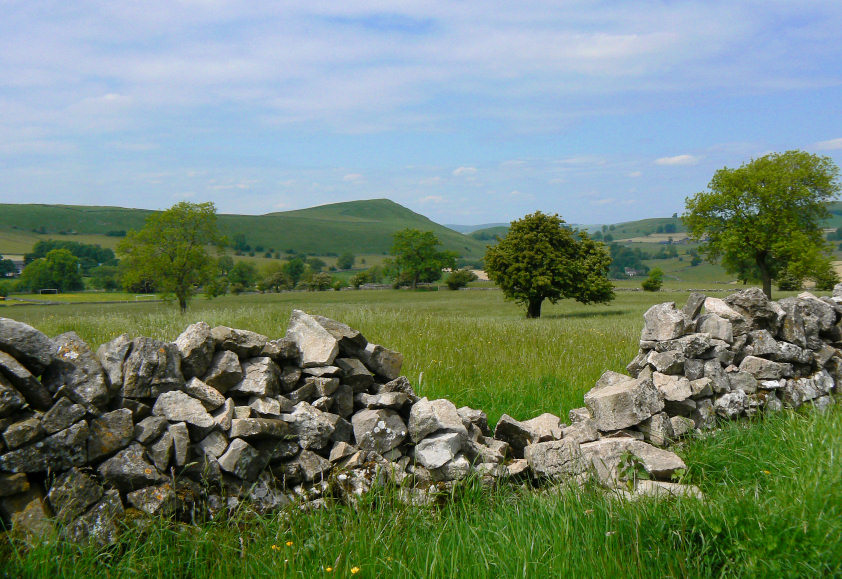 Wetton Hill as we approach Wetton. Having dropped our rucksacks at the car we then headed back towards Thor's Cave to see if we could find my walking pole. No sign of it, so I carried on down to Weags Bridge expecting to meet John there. He'd gone down Leek Road so we ended up walking one stretch of the Manifold Way three times in one day and adding 3 miles to the walk. No sign of the walking pole either.
All pictures copyright © Peak Walker 2006-2023