Chatsworth - Peak District Walk
Wednesday 24th June 2009
Another walk to enable me to break my boots in before we head to the Lakes this weekend. Today I found myself constantly surrounded by flowers of one variety or another, despite the fact at least a third of the walk was across moorland.
Start: Hell Bank Plantation (SK 2867 6806)
Route: Hell Bank Plantation - Gibbet Moor - Dobb Edge - Chatsworth Park - Rabbit Warren - Hell Bank Plantation
Distance: 7.5 miles Ascent: 266 metres Time Taken: 3 hours 15 mins
Terrain: Good paths and fields.
Weather: Hot with a welcome breeze.
Pub Visited: None Ale Drunk: None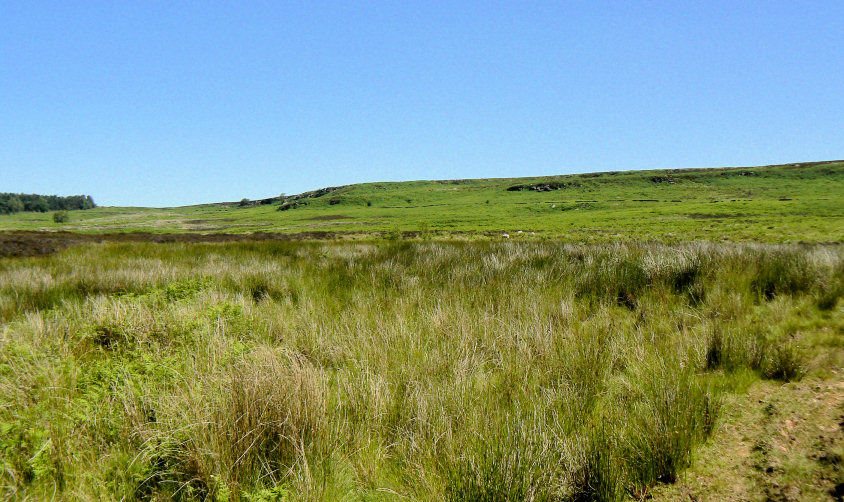 Harland Edge is looking very green, at the start of the walk.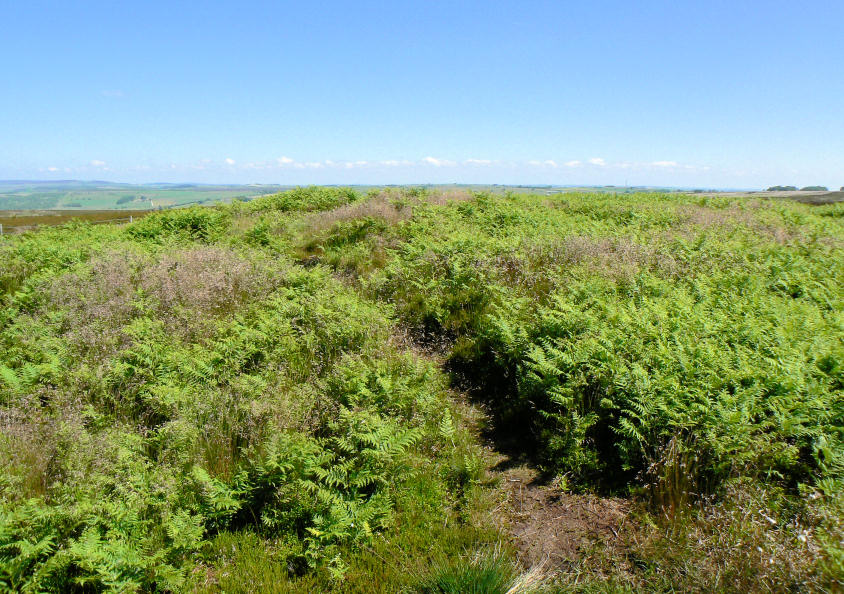 Hob Hurst's House is covered with ferns. There was no point in trying to explore it a little further today, which had been one of my plans for the day.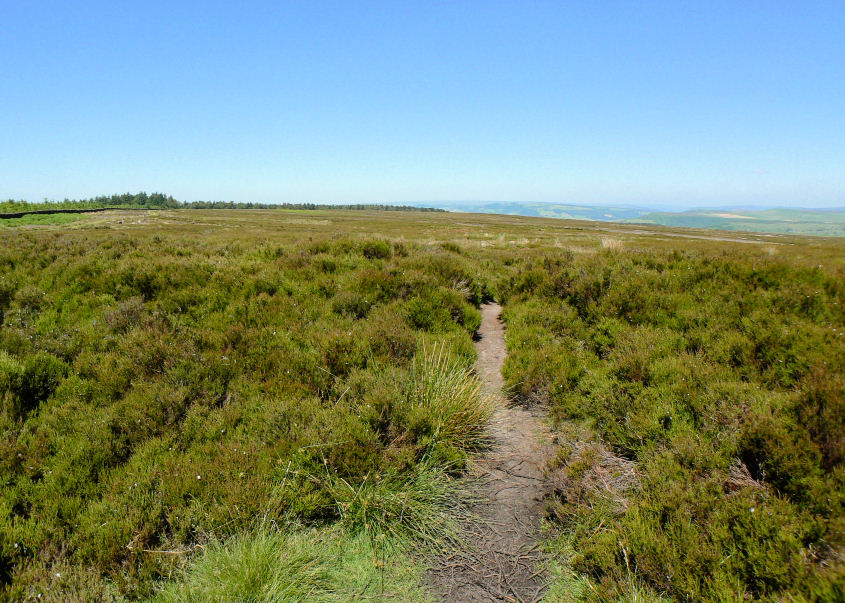 Looking across Gibbet Moor from Hob Hurst's House.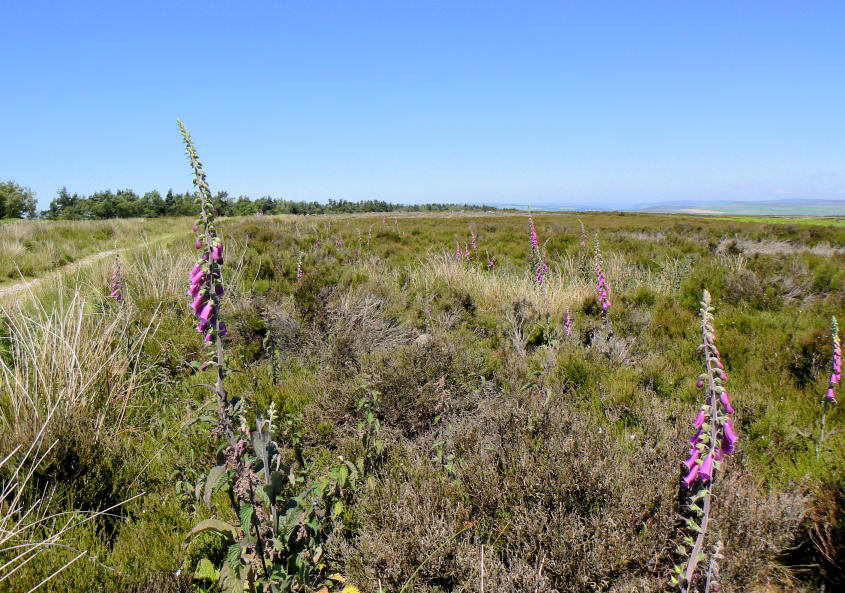 There were plenty of foxgloves in flower as I crossed the moor.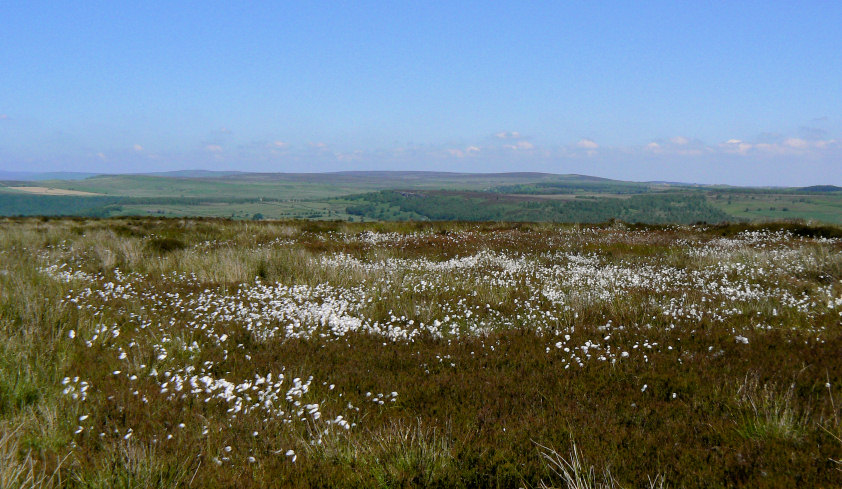 The cotton grass is also in flower.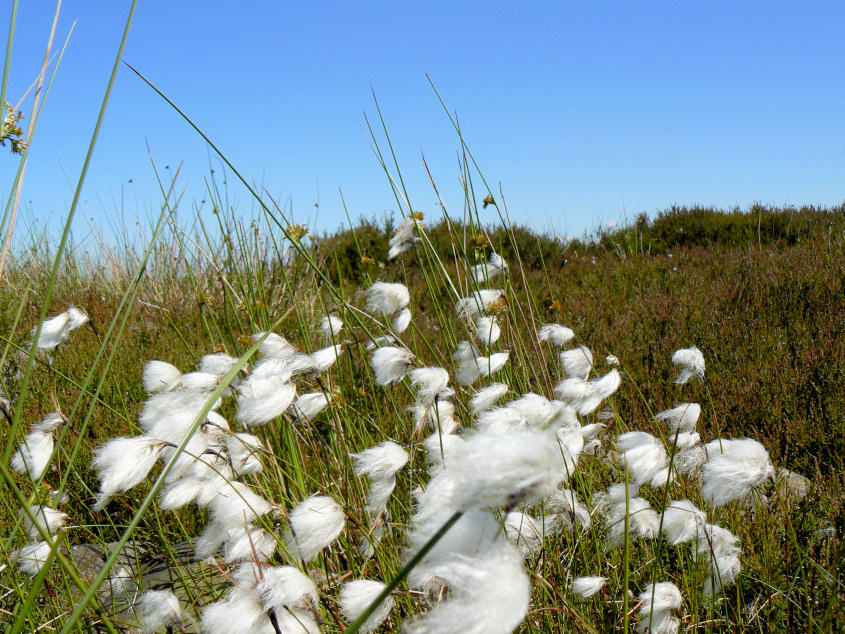 A close up of some of the cotton grass.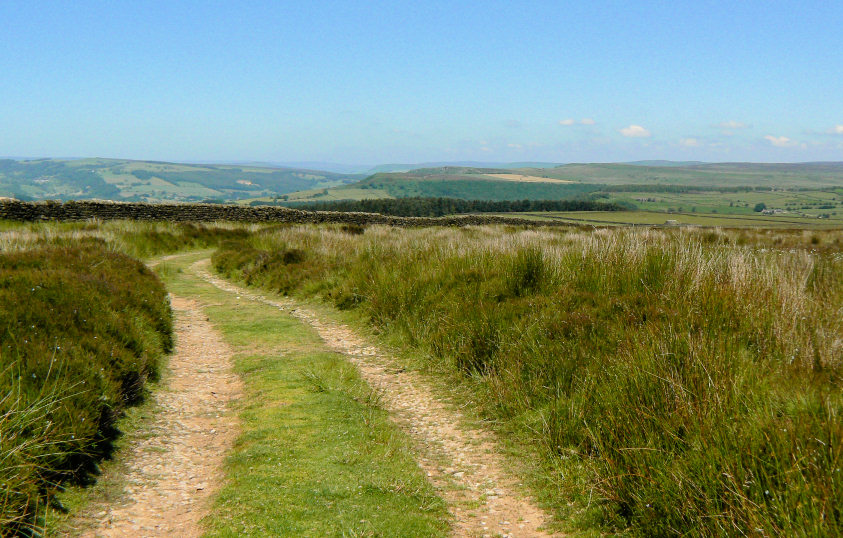 As I was walking across the moor the Derwent Valley and Jack Flat were always in sight.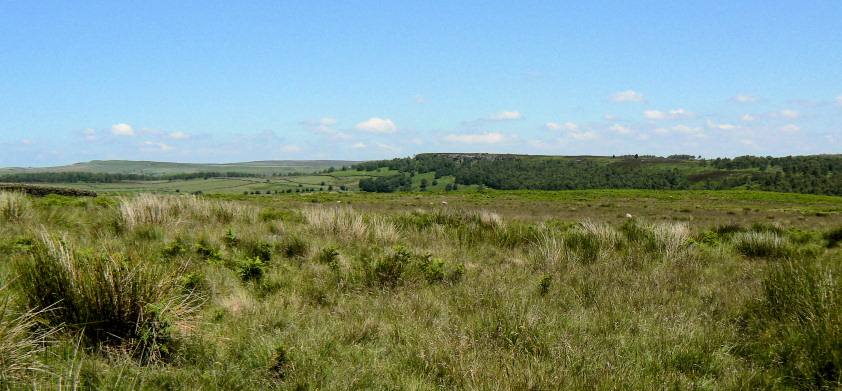 Covered in green ferns the edges don't stand out quite as well at this time of year. Here looking towards Birchen Edge, with Curbar and Froggatt Edges in the distance.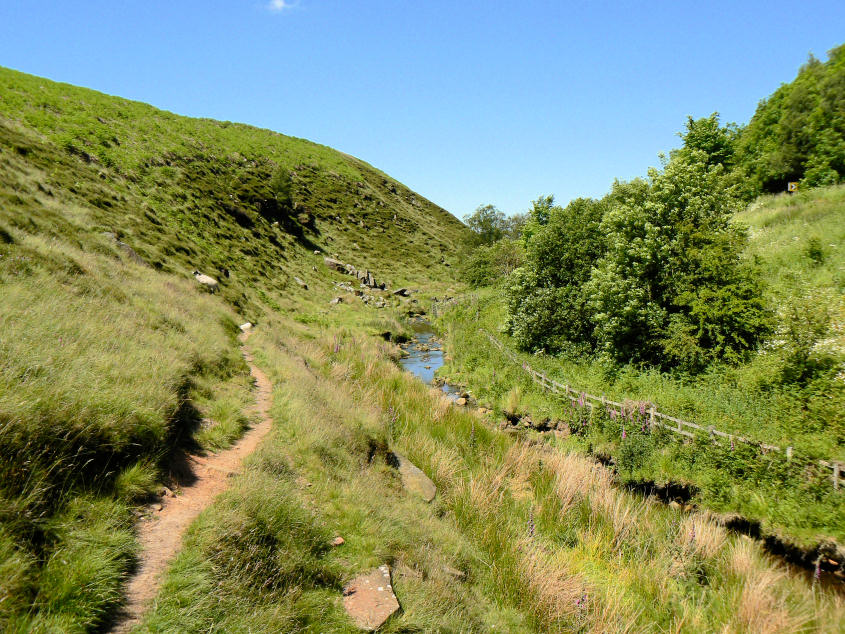 Walking alongside Heathy Lea Brook. There were more foxgloves and plenty of thistles about to come into flower.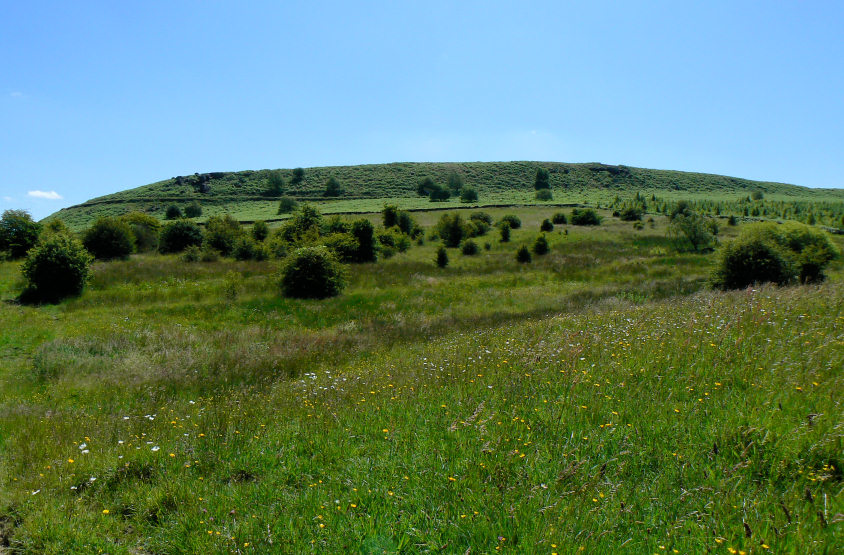 Looking back across a sea of meadow flowers in the area known as Robin Hood.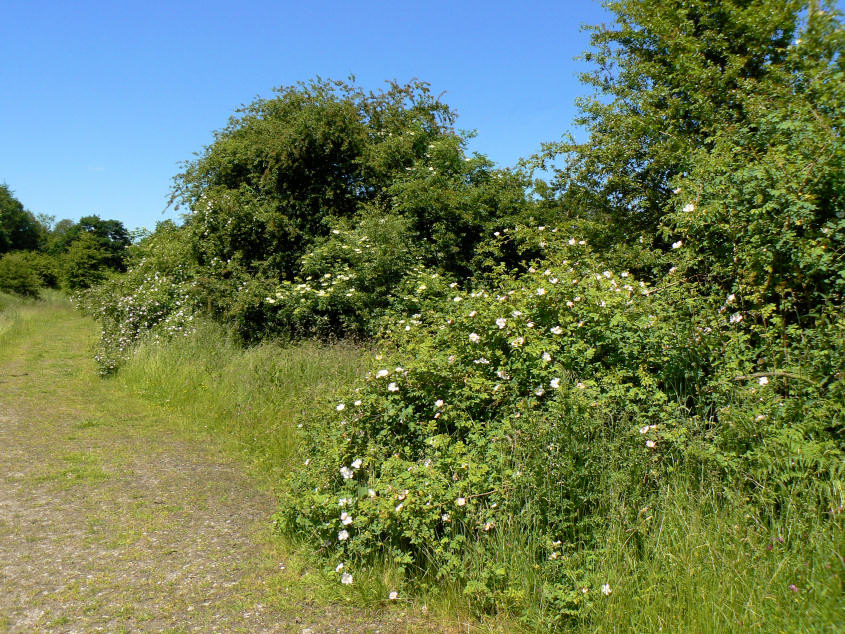 Leaving the meadow flowers behind, I turned a corner, to find wild roses covering the shrubs.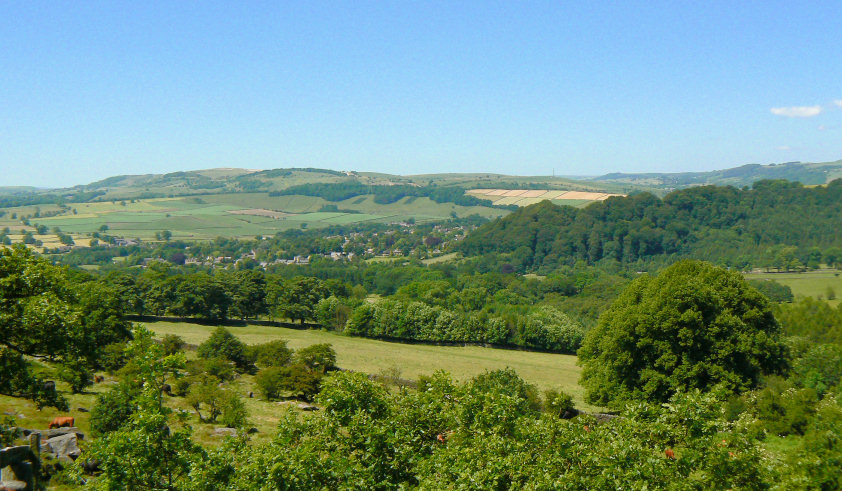 As I head towards Dobb Edge, the village of Baslow and Longstone Edge come into view.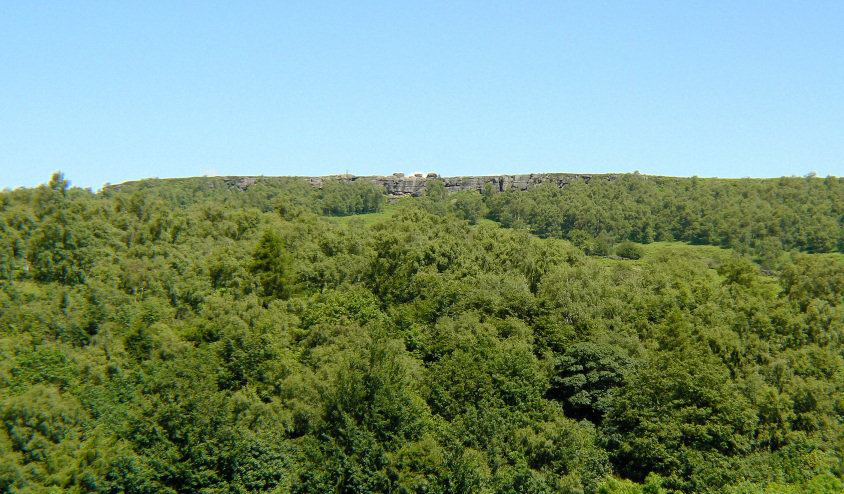 Looking back, Birchen Edge is just about visible.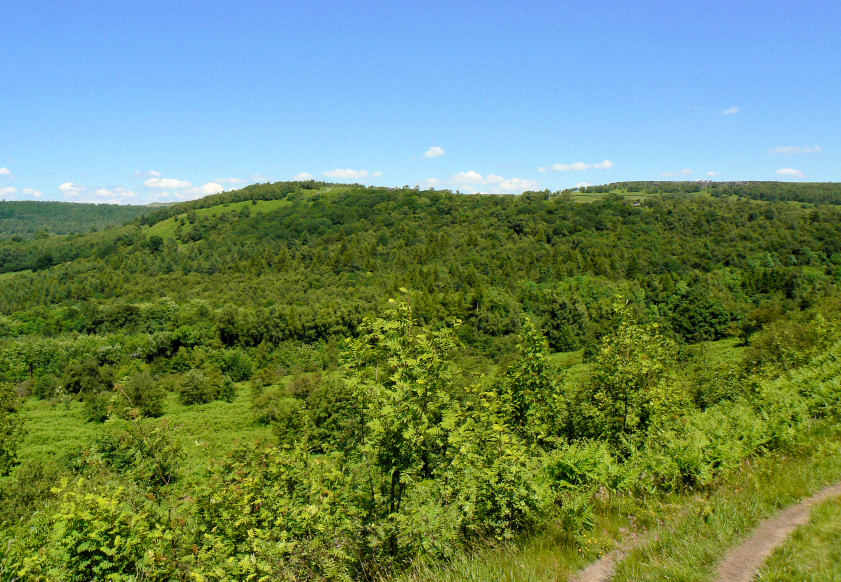 Gardom's Edge, another sea of green.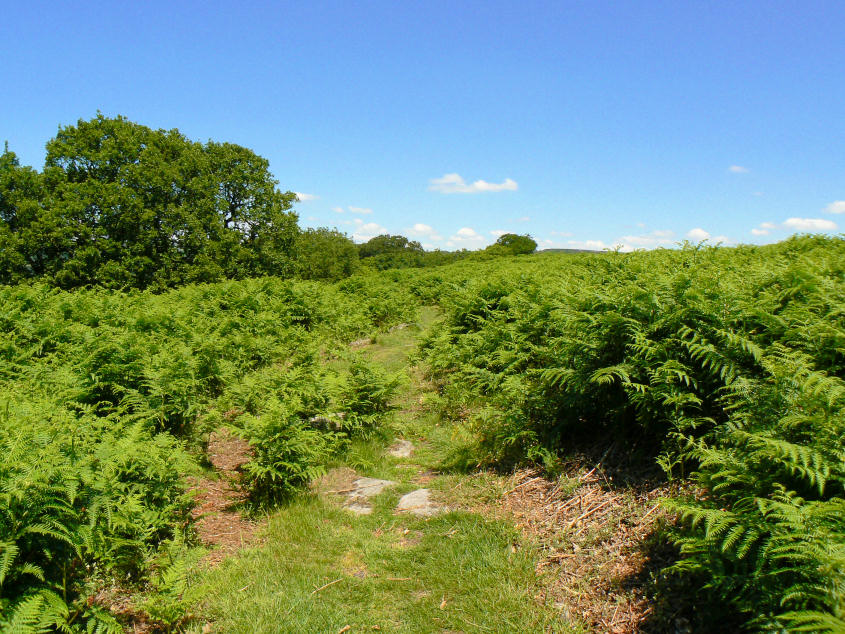 Last time I was on Dobb Edge there were great views across the valley below, today with the leaves on the trees there were no views at all. I had planned a lunch with a view here. Maybe I'll find somewhere else instead.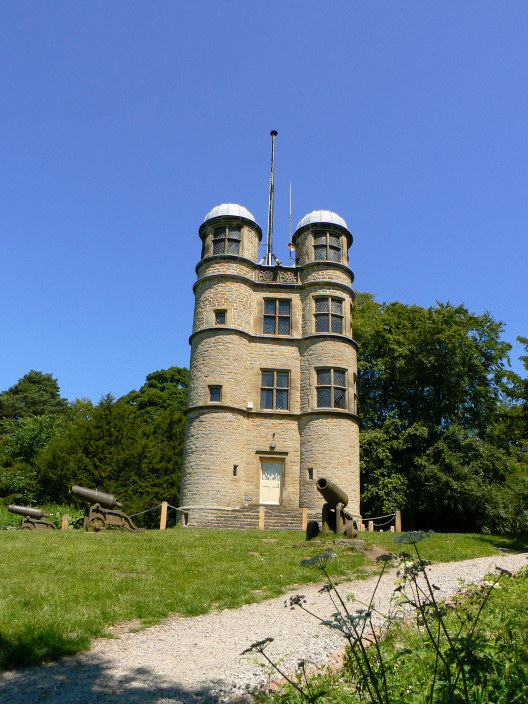 Hunting Tower, where I had my lunch.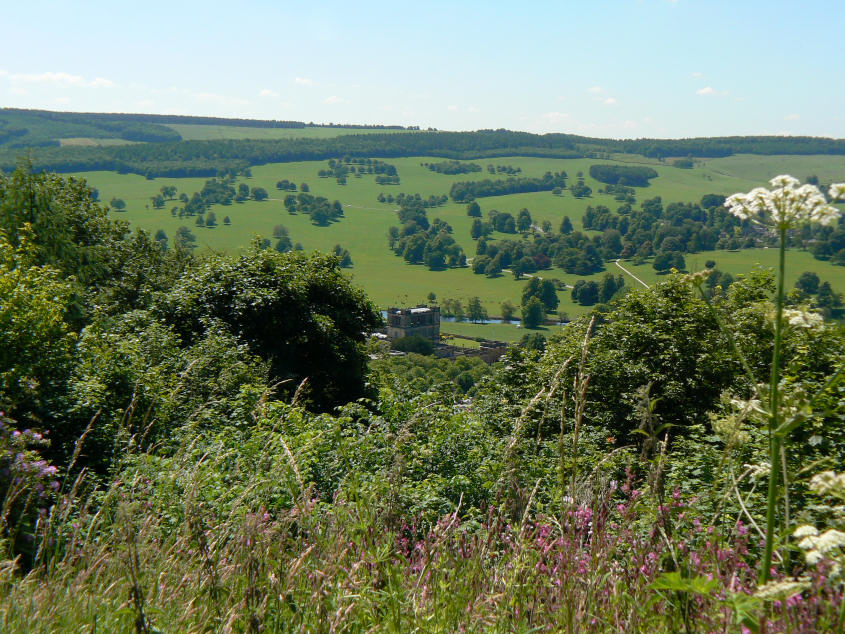 My lunchtime view, looking across Chatsworth.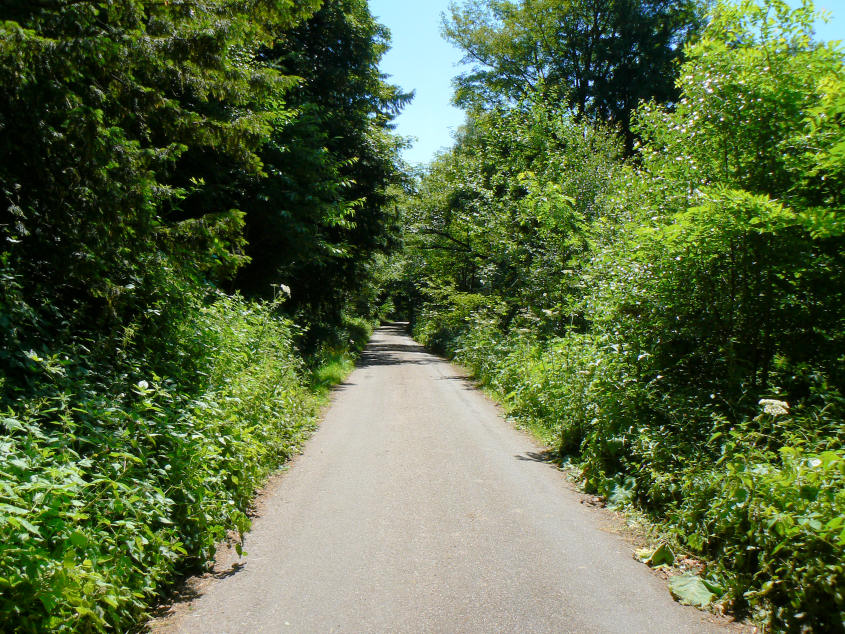 Making the most of the shade offered by the woods in Chatsworth during the hottest part of the day. I had deliberately done the walk this way round in order to ensure I had plenty of shade now. If I'd done it in reverse I'd have been on the very open Gibbet Moor instead.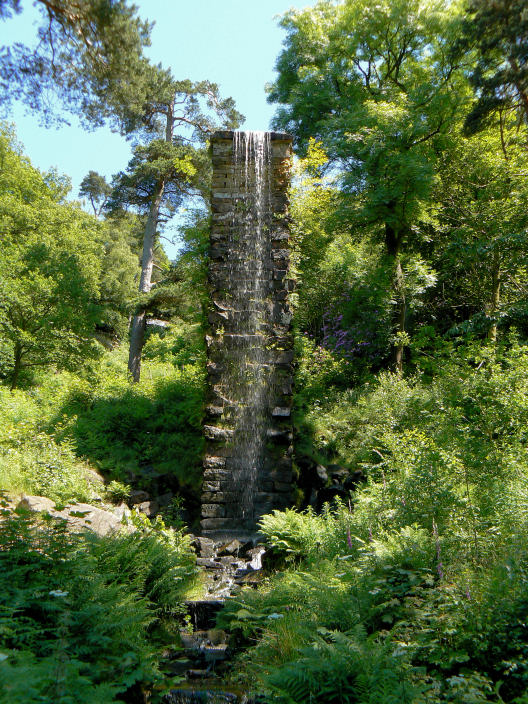 I'd also planned my route so as that I'd visit this cascade.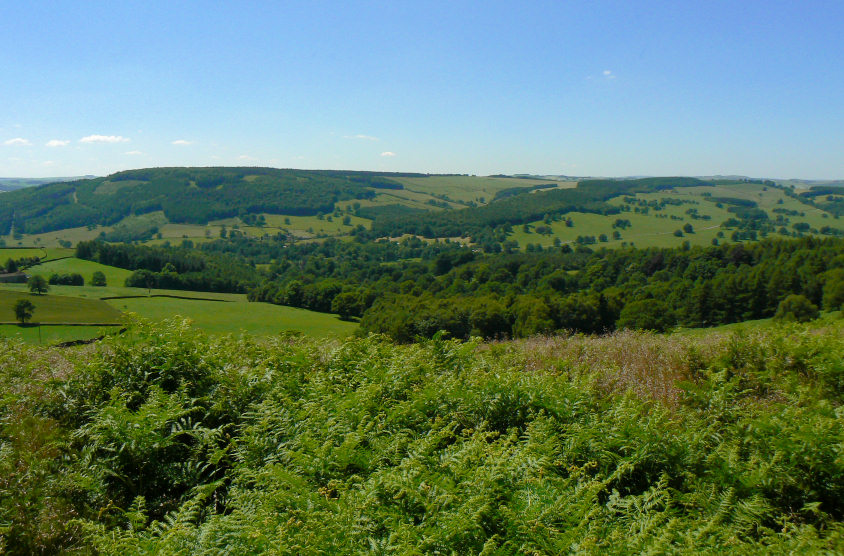 Looking across to Calton Pastures as I leave the woods and shade.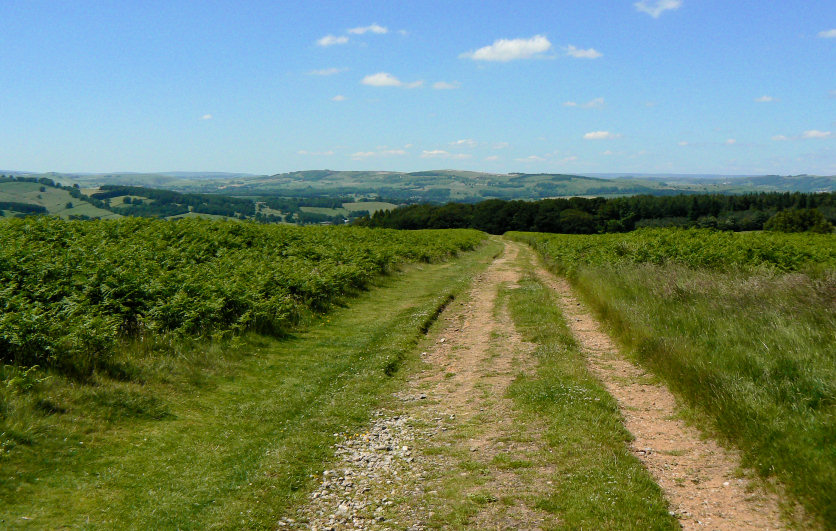 Looking back across Rabbit Warren to Longstone Edge.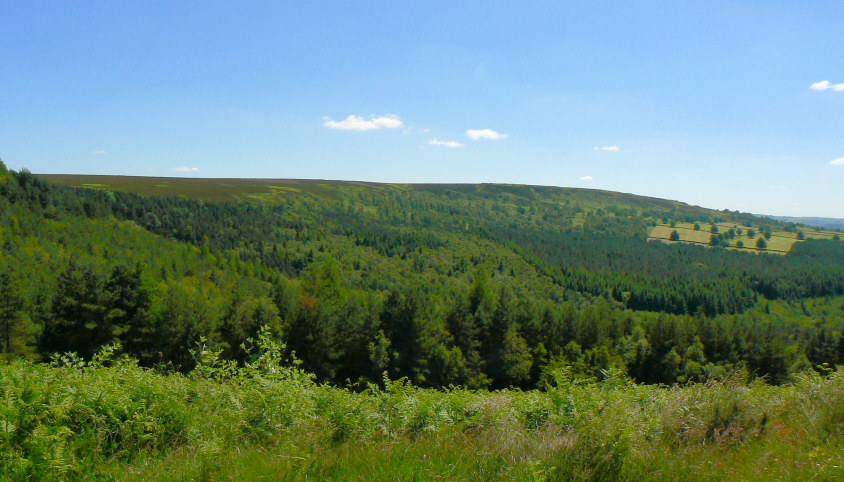 Falling Edge.
All pictures copyright © Peak Walker 2006-2023