Coniston Old Man - Lake District Walk
Monday 29th June 2009
It was a very hot start to today's walk and it was a relief to get onto the fells in order to benefit from the cooler air. The route however had been planned so as that we could visit Angus, whose ashes have been scattered just below the summit of the Old Man and also do one of my favourite ridge walks.
Start: Walna Scar Road (SD 2399 9683)
Distance: 8.75 miles Ascent: 1002 metres Time Taken: 6 hours 30 mins
Terrain: Good paths.
Weather: Hot but clouding over towards the end of the walk with one very light shower.
Pub Visited: Newfield Inn, Seathwaite Ale Drunk: Ennerdale Bitter, Whitehaven Brewery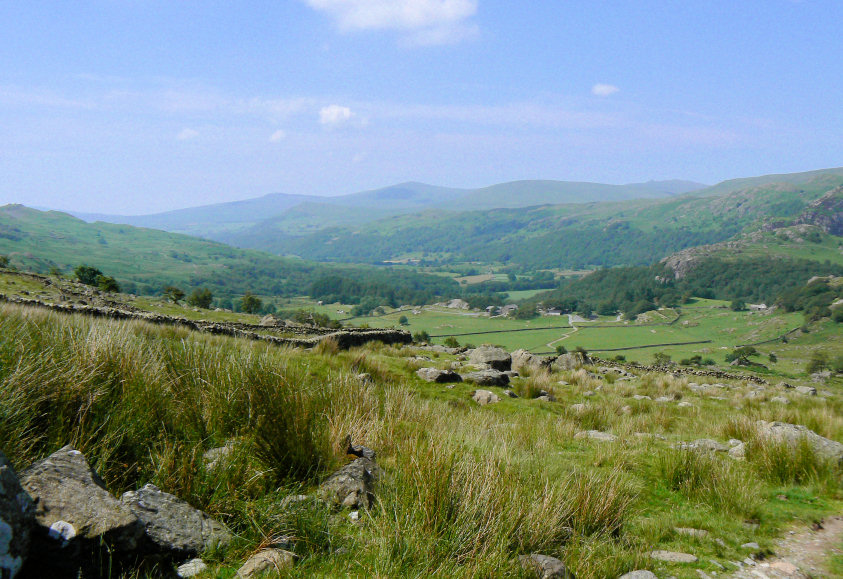 Looking down the Duddon Valley, as we start the slow and hot climb to the top of the Walna Scar Road.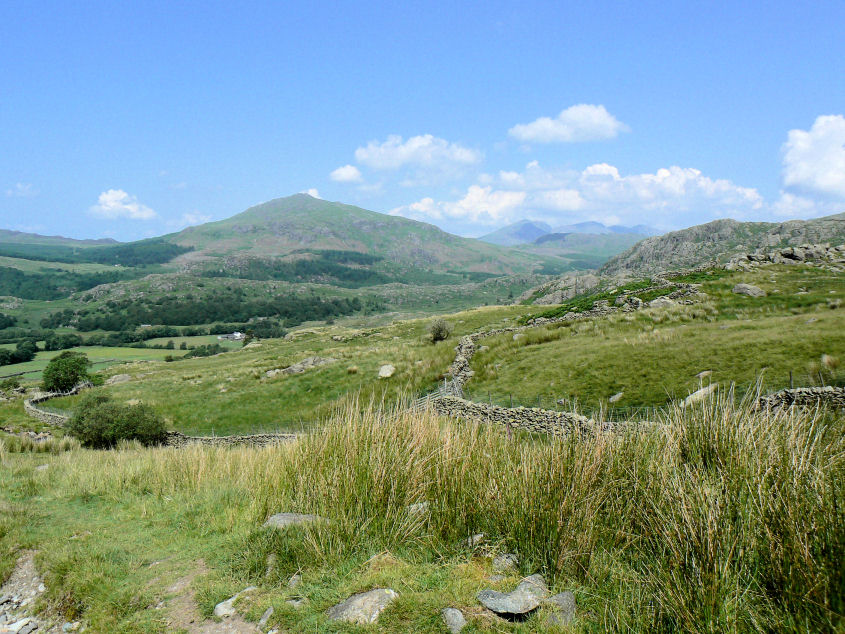 Harter Fell.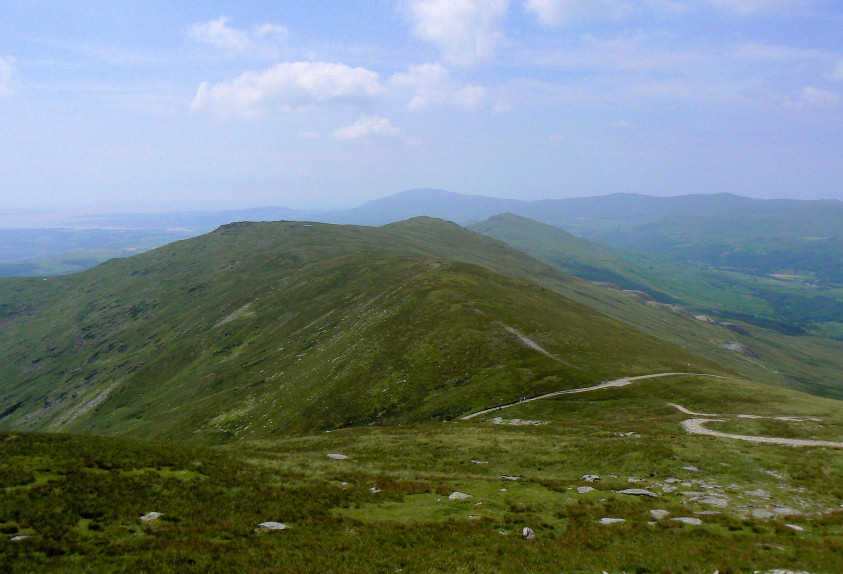 Looking down on the summit of the Walna Scar Road with a hazy view of Black Combe.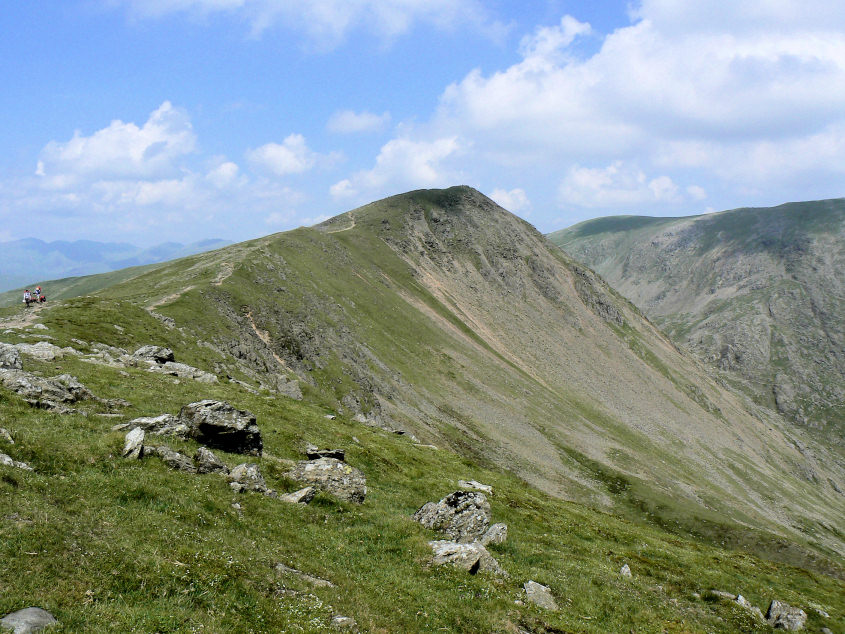 Buck Pike and the chance to stop climbing for a bit
Blind Tarn and Brown Pike.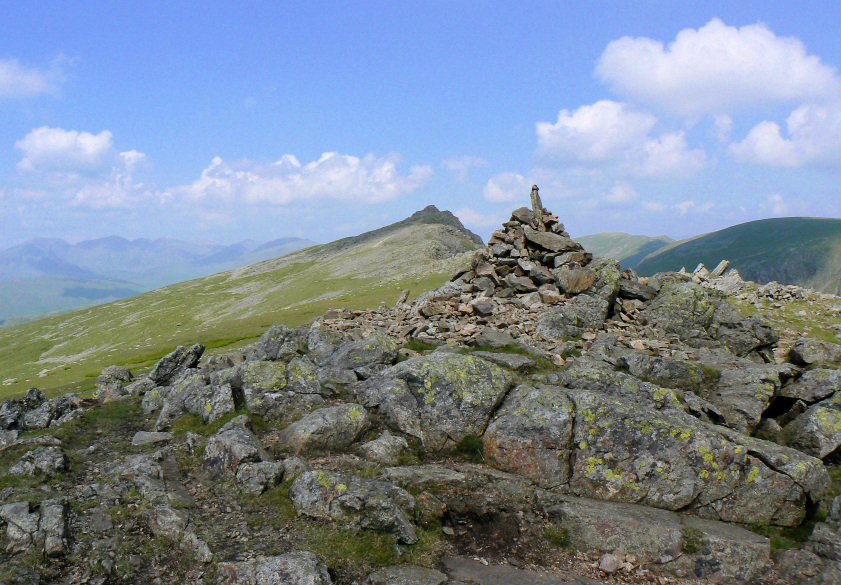 Dow Crag, from Buck Pike's summit.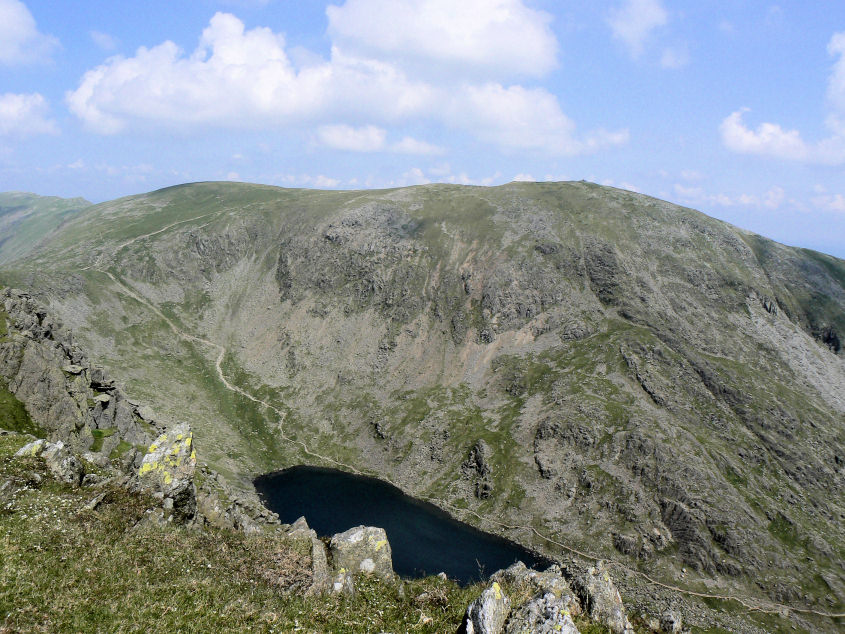 Coniston Old Man across Goat's Water.
Dow Crag.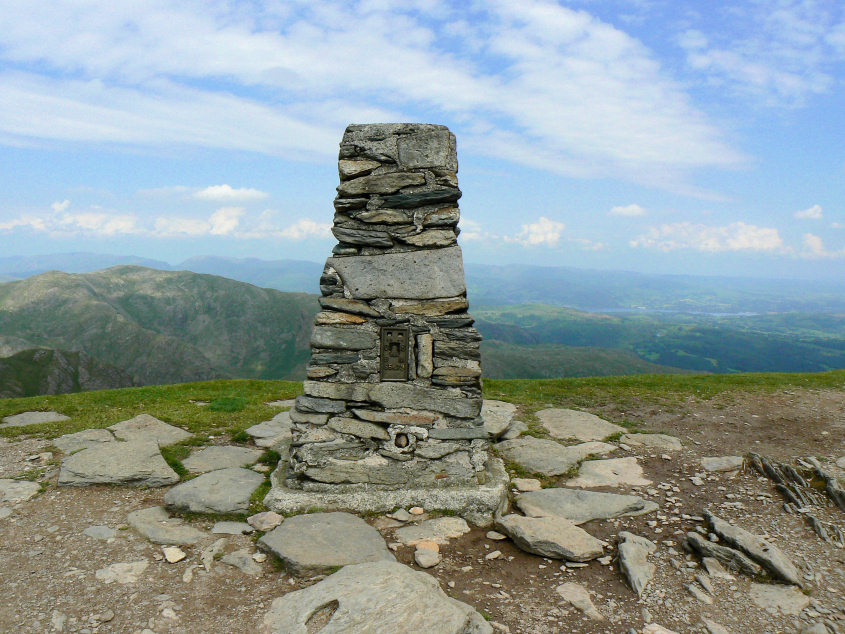 A fairly quiet Old Man summit, for once.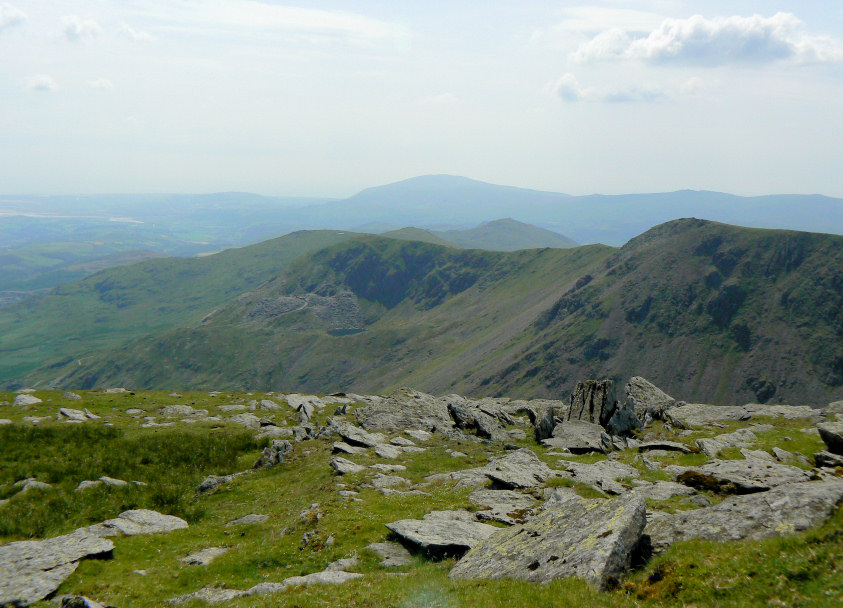 We had lunch with Angus, just below the Old Man's summit, looking out towards Black Combe.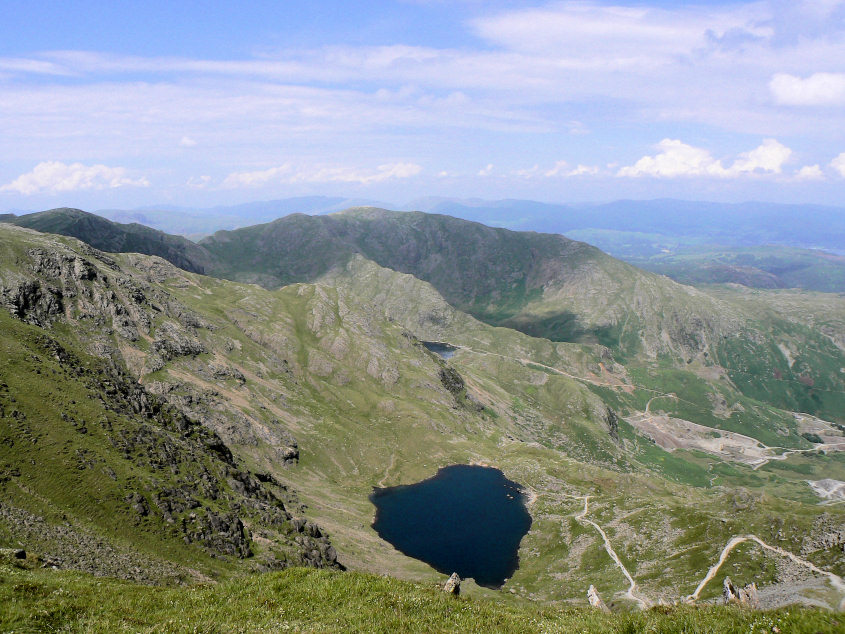 Low Water and Wetherlam.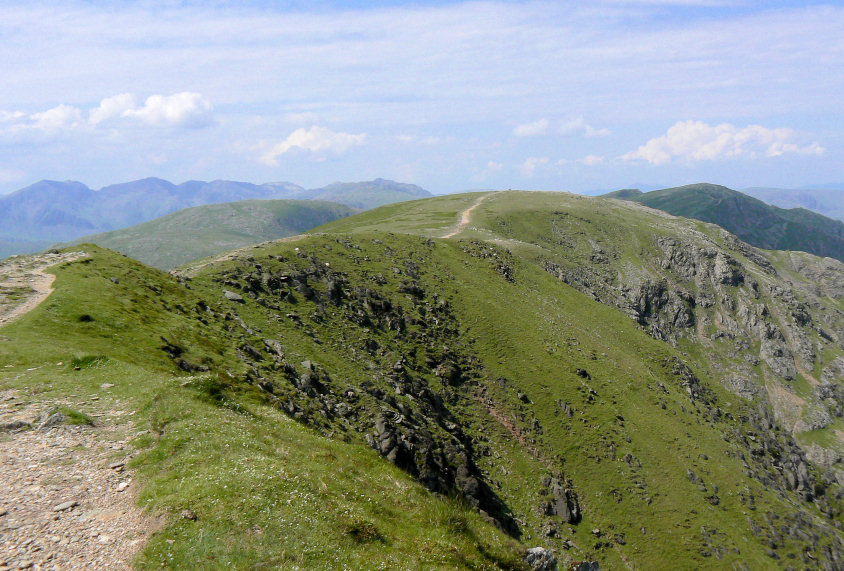 Looking across to Brim Fell, our next summit.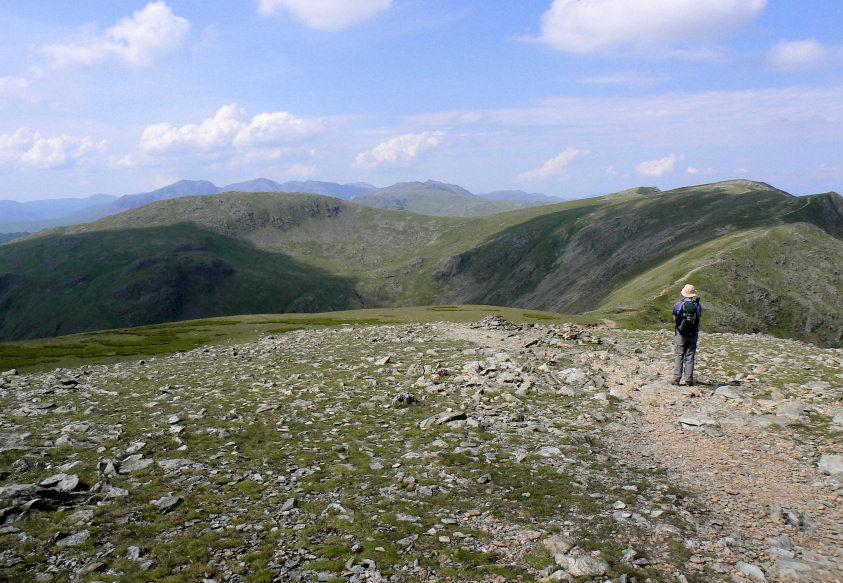 From Brim Fell it was along the ridge and then across to Grey Friar.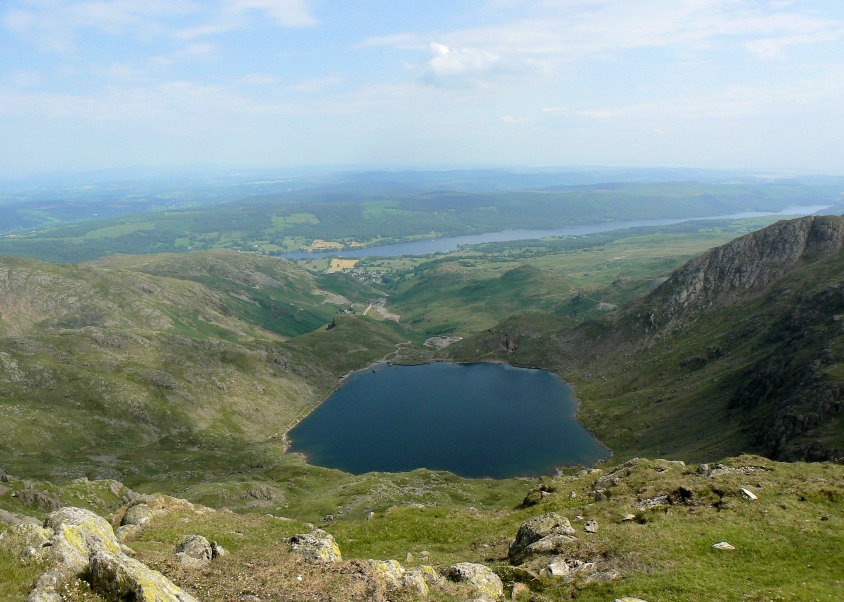 Levers Water and Consiton Water, from Great How's summit.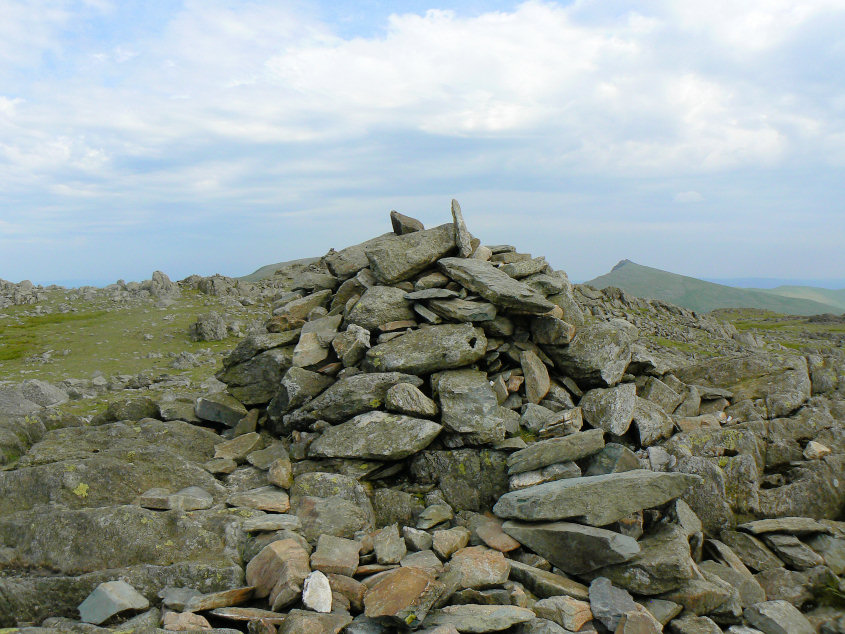 One of the two summit cairns on Grey Friar, with Dow Crag in the background. We visited both, just to be sure.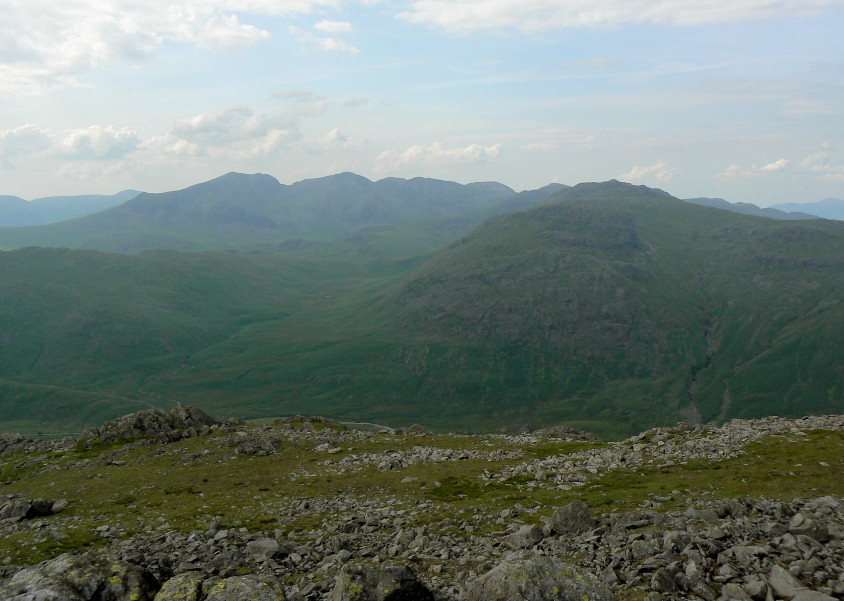 Looking across to the Scafells from the other summit cairn.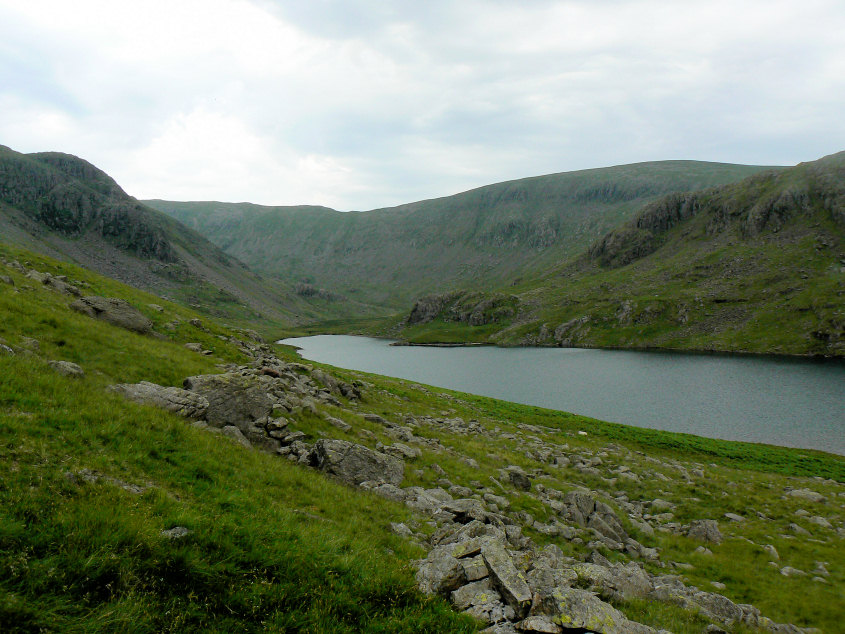 Heading down towards Seathwaite Tarn as the sky turns grey and spots of rain start to fall.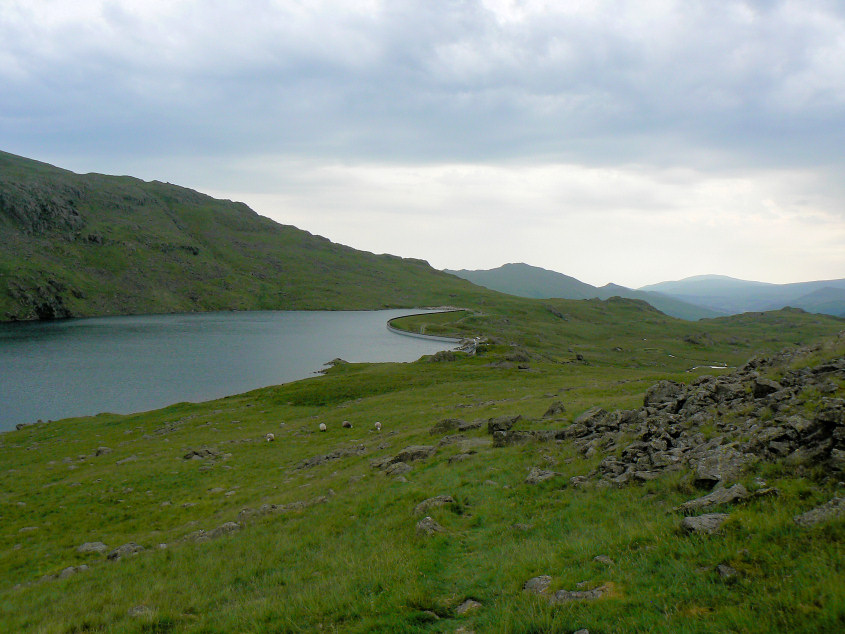 Seathwaite Tarn. We had planned on dropping below the wall but had found a good path off the fell and so came down sooner than expected.
All pictures copyright © Peak Walker 2006-2023