Magpie Mine - Peak District Walk
Thursday 13th August 2009
A walk inspired by a chance viewing of the BBC programme Country Tracks, in which they visited Magpie Mine. They described its location as being at Matlock Bath, but when I checked on the map, it turned out to actually be near Bakewell. Looking at the map also made me realise it had been over three years since I had walked in Deep Dale and so today's route was planned.
Start: White Lodge car park (SK 1705 7061)
Route: White Lodge car park - Deep Dale - Magpie Mine - Little Shacklow Wood - Ashford in the Water - Pennyunk Lane - Monsal Head - Monsal Dale - White Lodge car park
Distance: 8.75 miles Ascent: 426 metres Time Taken: 4 hours 30 mins
Terrain: Mainly good paths, some very muddy.
Weather: Warm and sunny.
Pub Visited: Stable Bar, Monsal Head Ale Drunk: Theakston's Best Bitter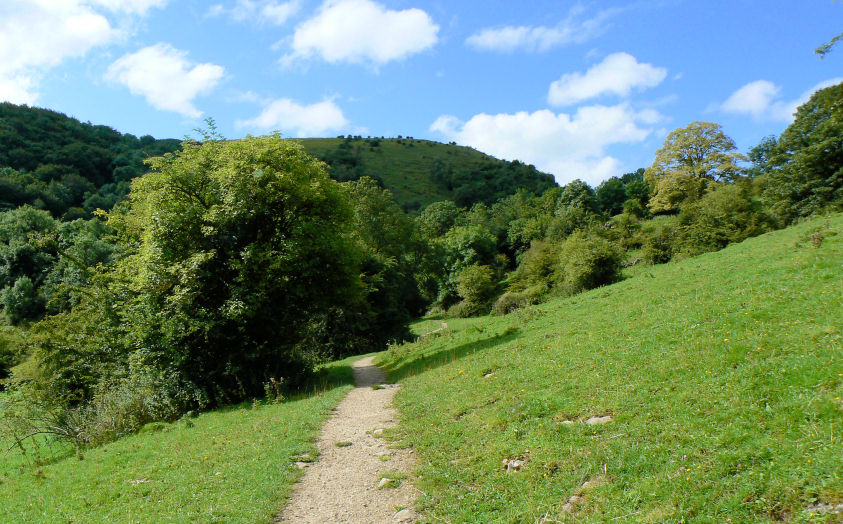 Heading towards Deep Dale.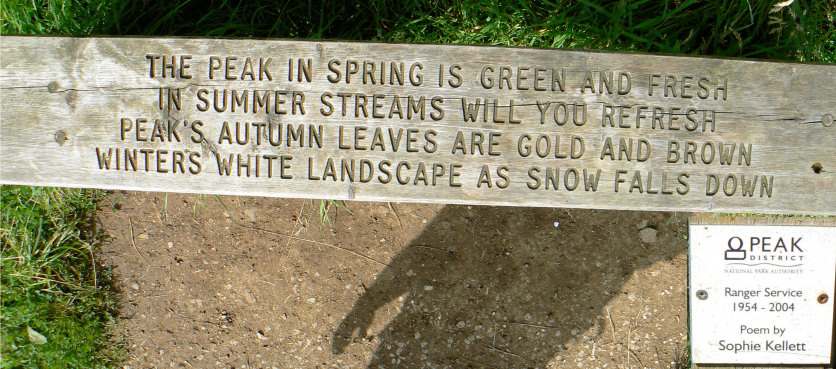 One of the commemorative benches which is on the path linking the car park to Deep Dale.
Deep Dale, which is full of wild flowers.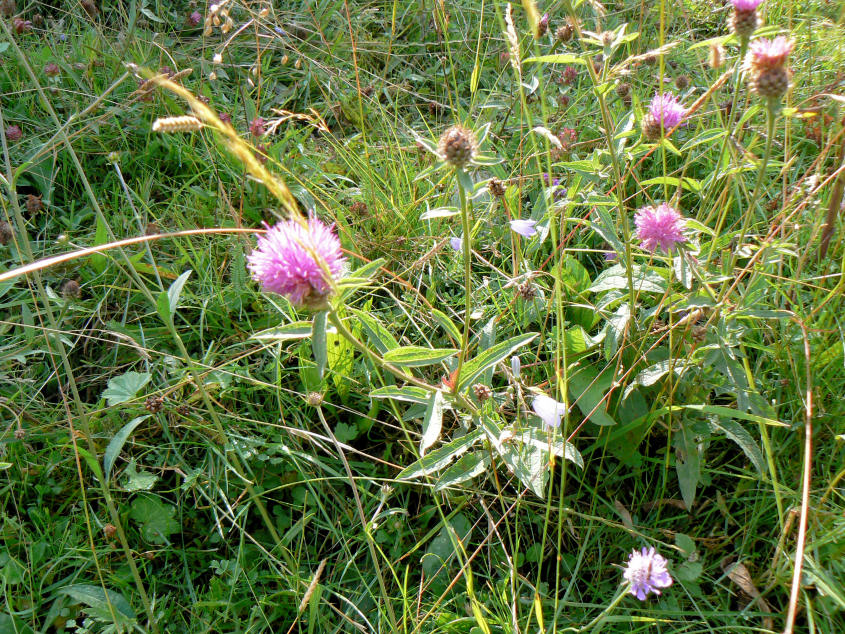 Some of the flowers that can be seen in Deep Dale.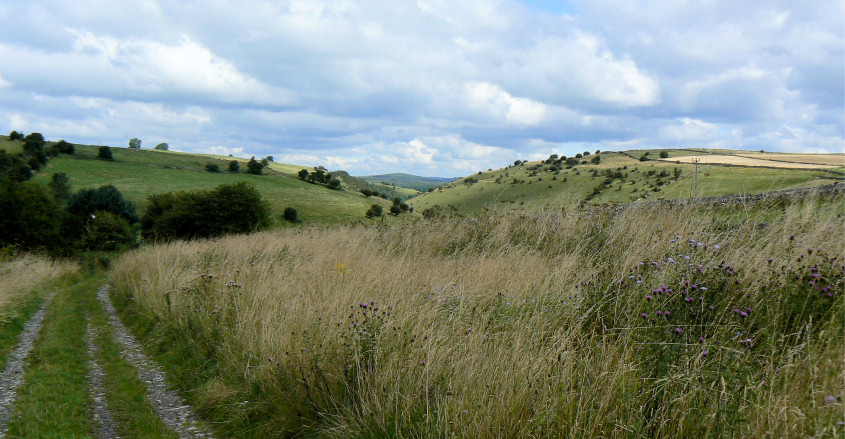 Climbing out of Deep Dale, with the distinctive Wardlow Hay Cop in the distance.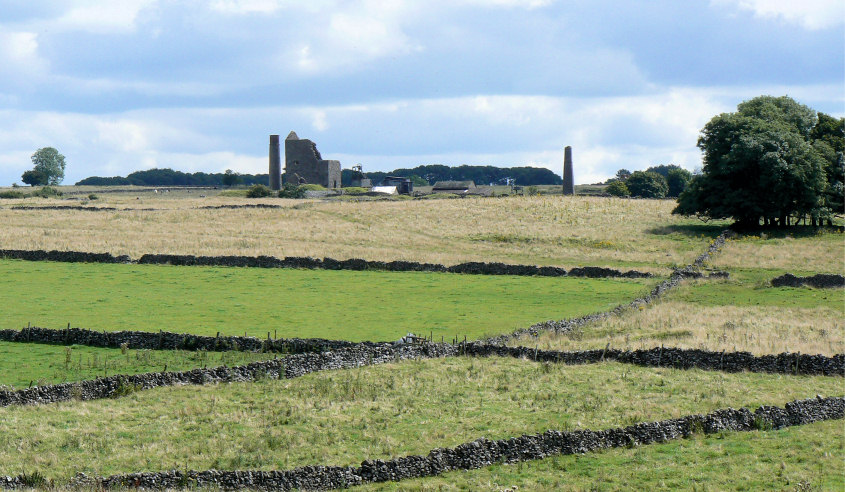 Magpie Mine comes into view.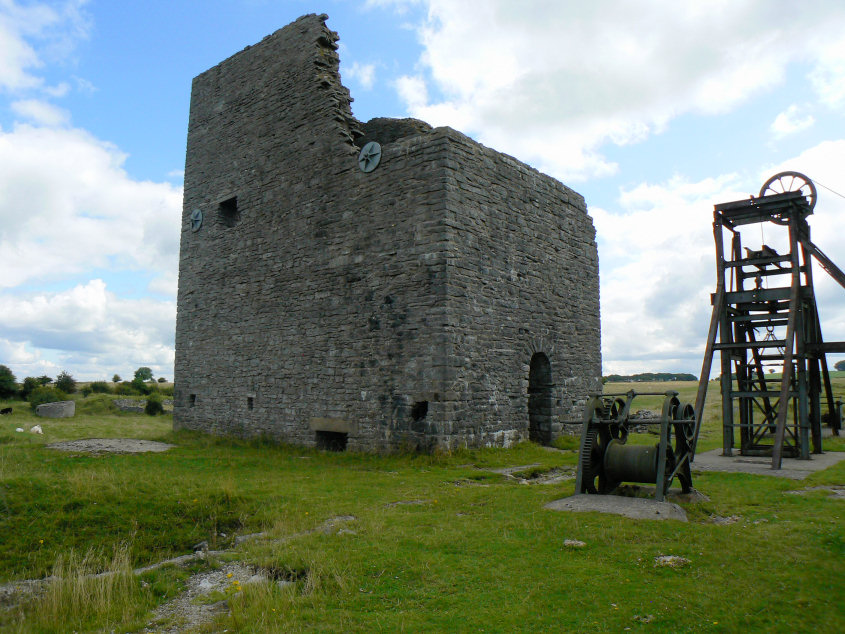 Exploring Magpie Mine, which was a 19th century lead mine.
Magpie Mine.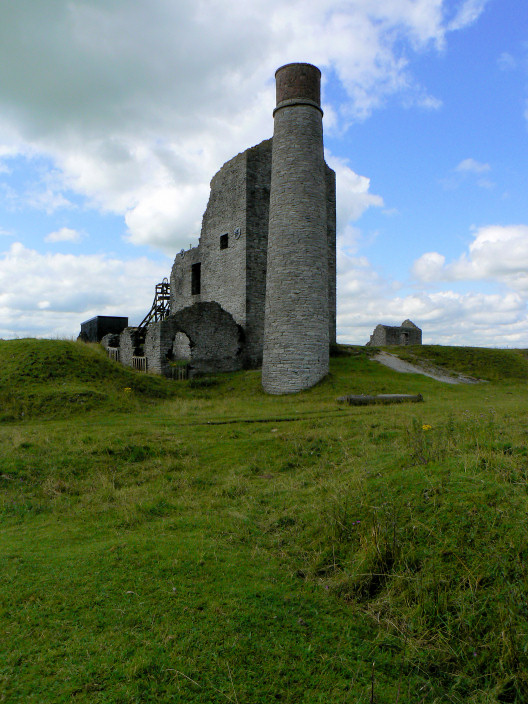 Looking back to Magpie Mine.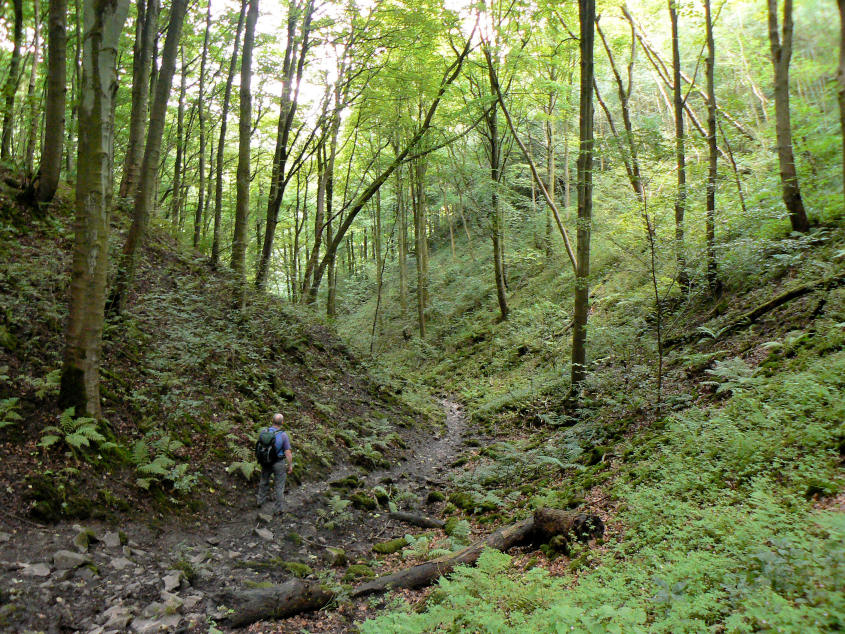 Little Shacklow Wood. Never having been in here before we opted to use this path, rather than the path heading across the fields. We won't be doing it again, it was a muddy experience, with nothing worth seeing, made all the worse by the herd of cows, which blocked the path, when we exited the wood.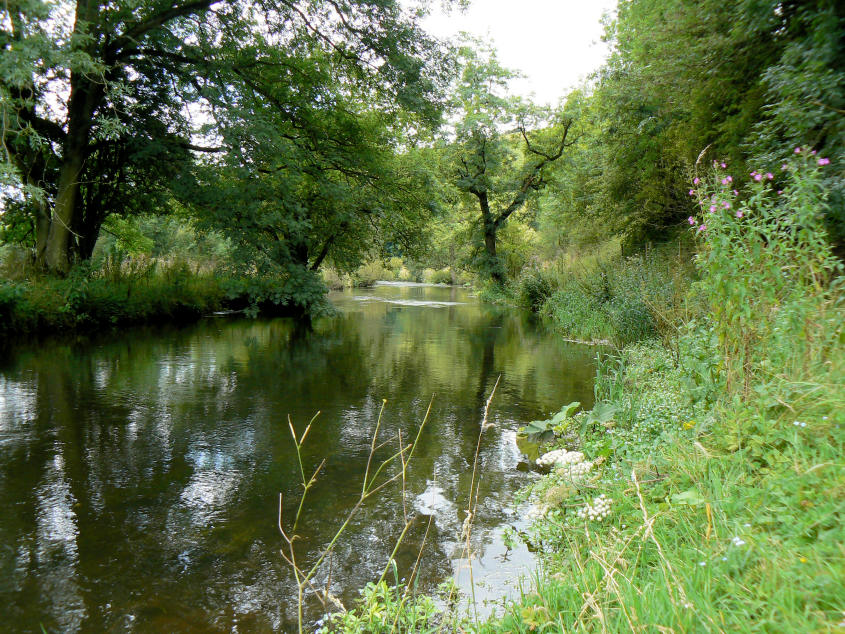 Our lunch spot, by the River Wye.

Once we climbed out of Ashford in the Water the views opened up in all directions. Here looking across towards Longstone Edge.
Further up the hill and looking back towards Stanton Moor.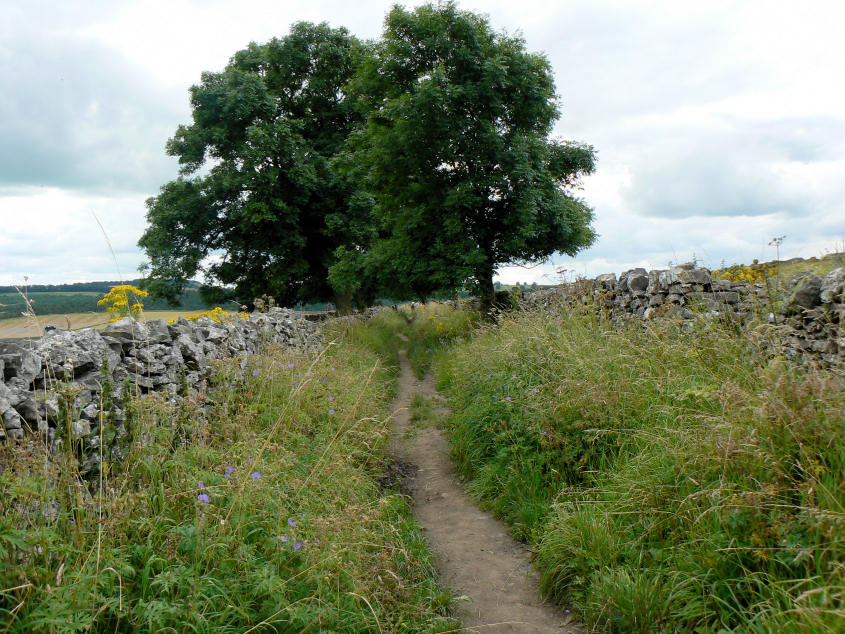 Pennyunk Lane is a popular route linking Ashford in the Water and Monsal Head.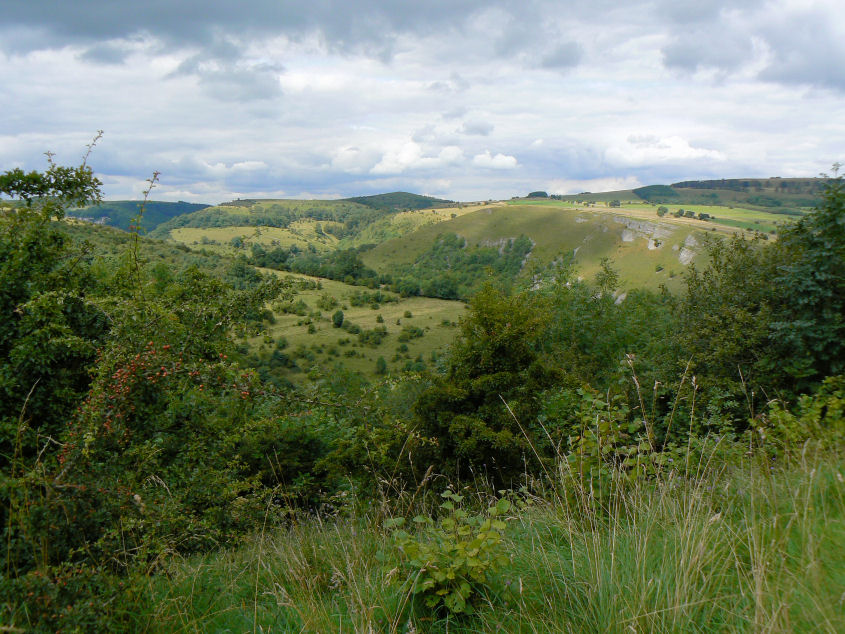 The first view of Monsal Head as we leave Pennyunk Lane.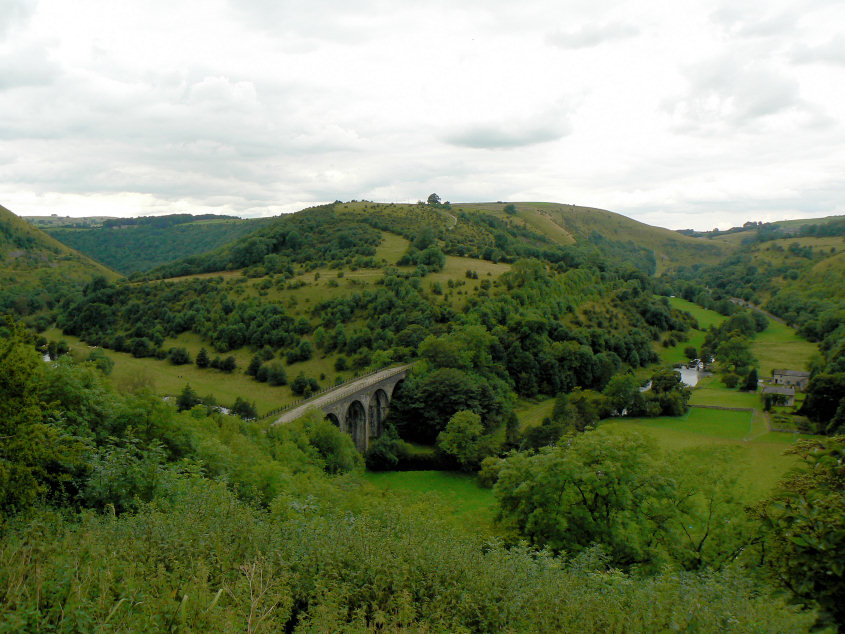 Looking down on Monsal Viaduct from Monsal Head.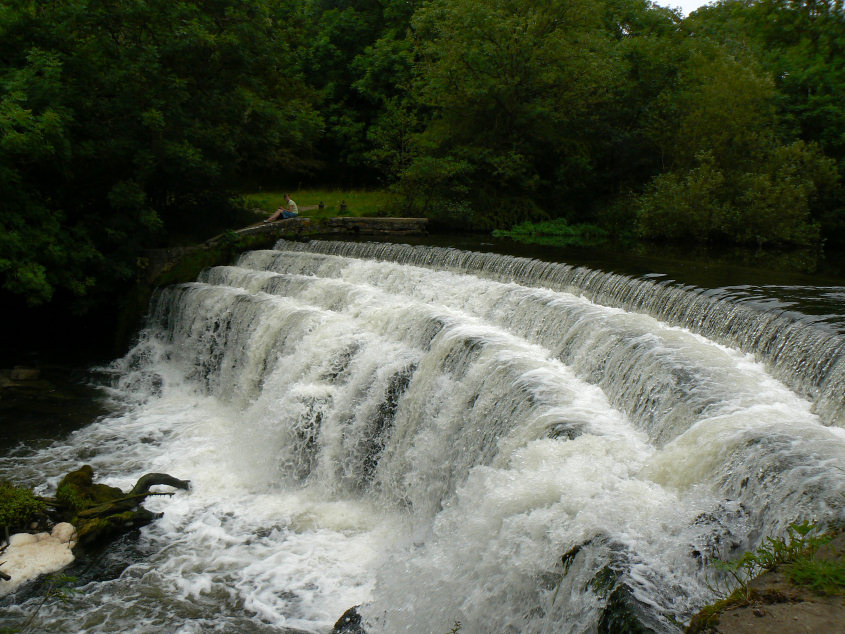 The weir in Monsal Dale.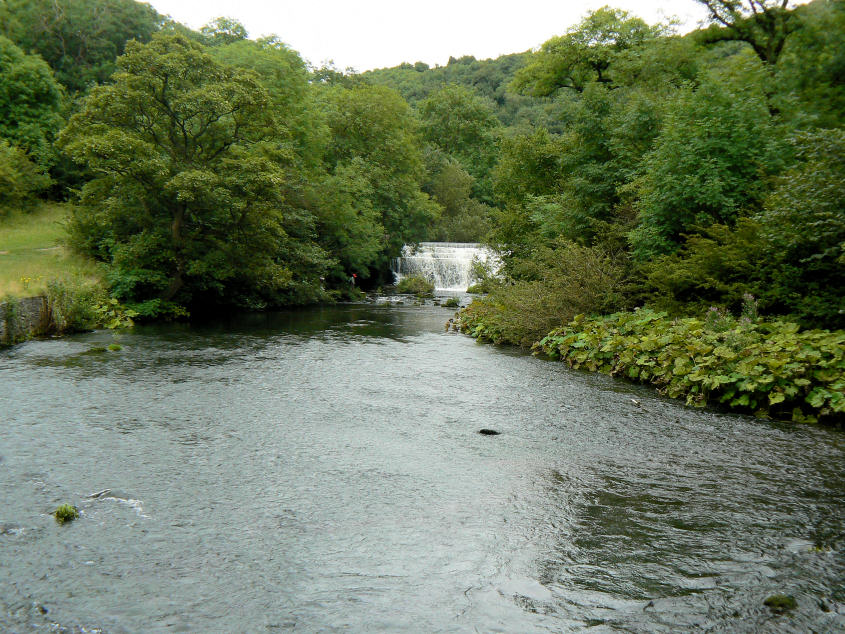 Looking back to the weir from the footbridge across the River Wye.
All pictures copyright © Peak Walker 2006-2023