Sleddale Pike - Lake District Walk
Tuesday 15th September 2009
This was our fourth attempt to do a walk in the Shap Fells so I was determined that on this trip we would not go home without visiting them. Having done this walk I'm not sure we are in a great hurry to return to them, but maybe we chose the worst walk in the book for our first visit to this area. Bill Birkett describes the walk as: "A walk for the enthusiast intent on treading all Lakeland Tops." Having completed the walk I can see why. It is hard work, on predominantly pathless, ankle-breaking terrain that switches between heather, tussocks and bogs. There was also an extra horror for me, that will certainly make me think twice about doing this walk again. The map shows the walk as being 10 miles long but as we didn't follow any straight lines between the various summits it was probably much longer. Certainly long enough and tiring enough to mean that we couldn't be bothered to go for a pint afterwards as we just wanted to get back to the campsite and sit down.
Start: Wet Sleddale Dam (NY 5545 1141)
Route: Wet Sleddale Dam - Lunch House - Gray Bull - Sleddale Pike (292) - Wasdale Pike (293) - Little Saddle Crag - Great Saddle Crag (294) - Ulthwaite Rigg (295) - Sleddale Hall - Wet Sleddale Dam
Distance: 10 miles Ascent: 487 metres Time Taken: 7 hours
Terrain: Hard work, on largely pathless thick heather.
Weather: One minute sunny the next grey and windy.
Pub Visited: None Ale Drunk: None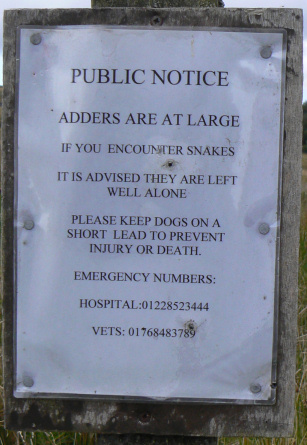 Not a good start to the day. My only phobia is snakes. I spent most of the walk looking down, watching where every footstep was going and expecting to get bitten, despite knowing the chances of even seeing a snake were extremely remote. It's a phobia, logic doesn't apply here.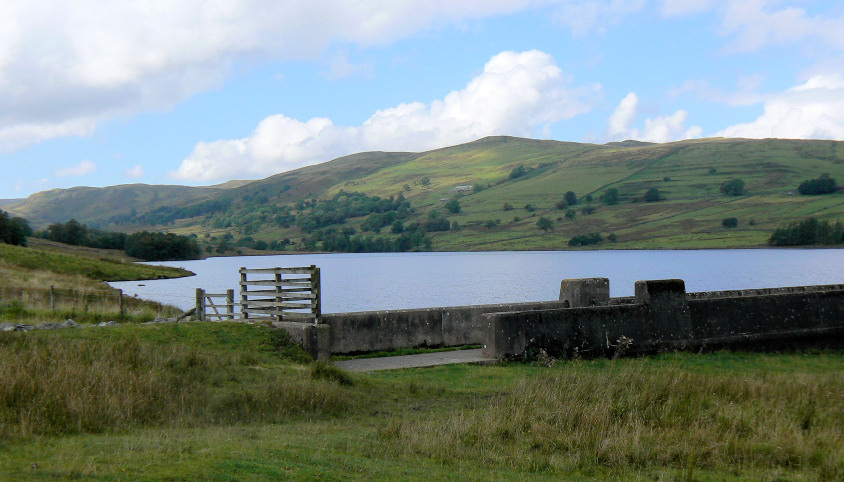 The sun lights up Seat Robert across Wet Sleddale Reservoir.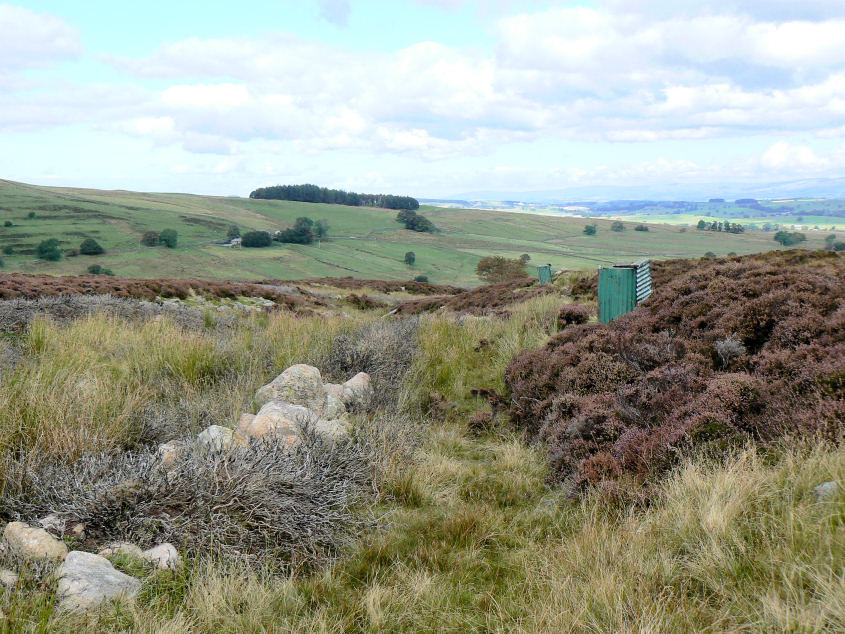 We followed these grouse butts for quite a while.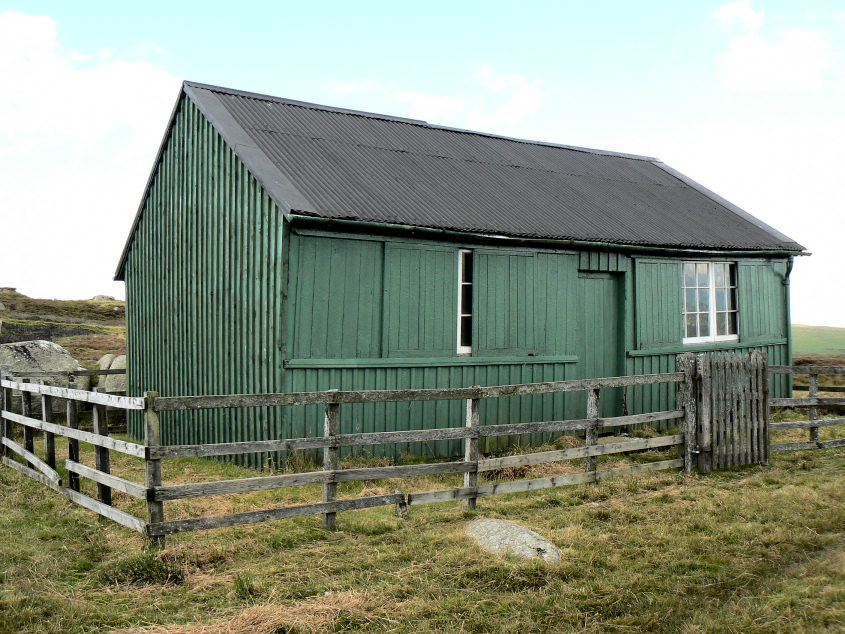 The Lunch House. It was too early for lunch. Just as well really, as it was locked.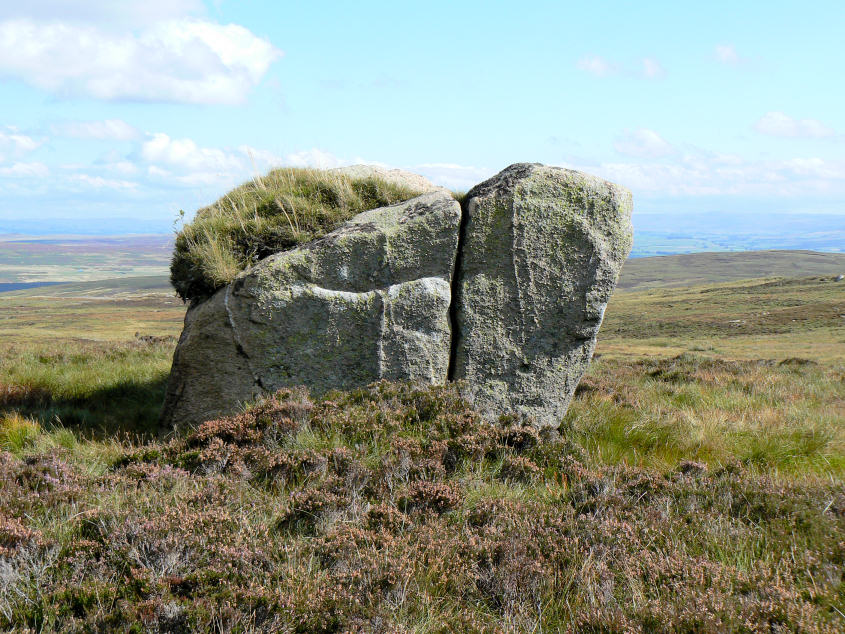 The off-path walking started with us leaving the vague path alongside the grouse butts and heading across to Gray Bull.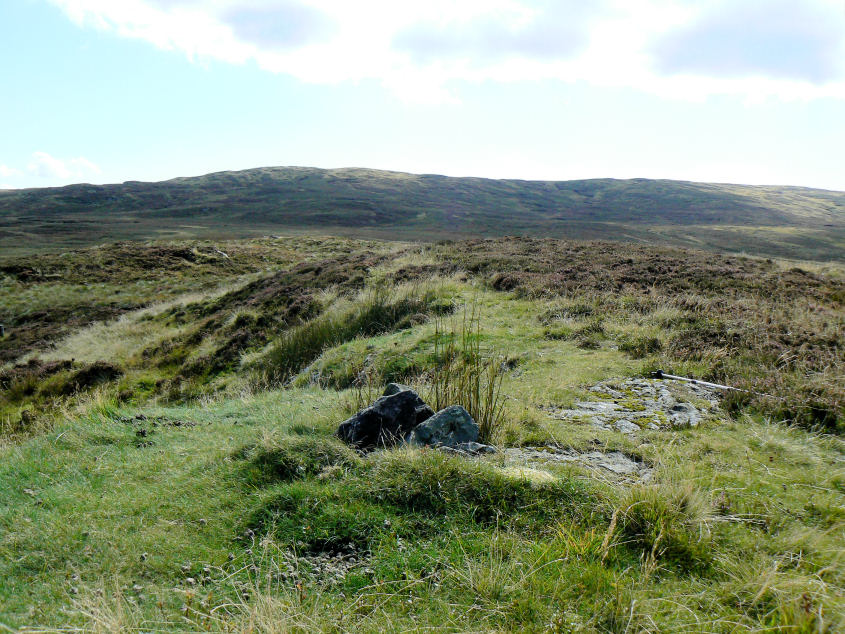 Looking to Wasdale Pike from Sleddale Pike's summit.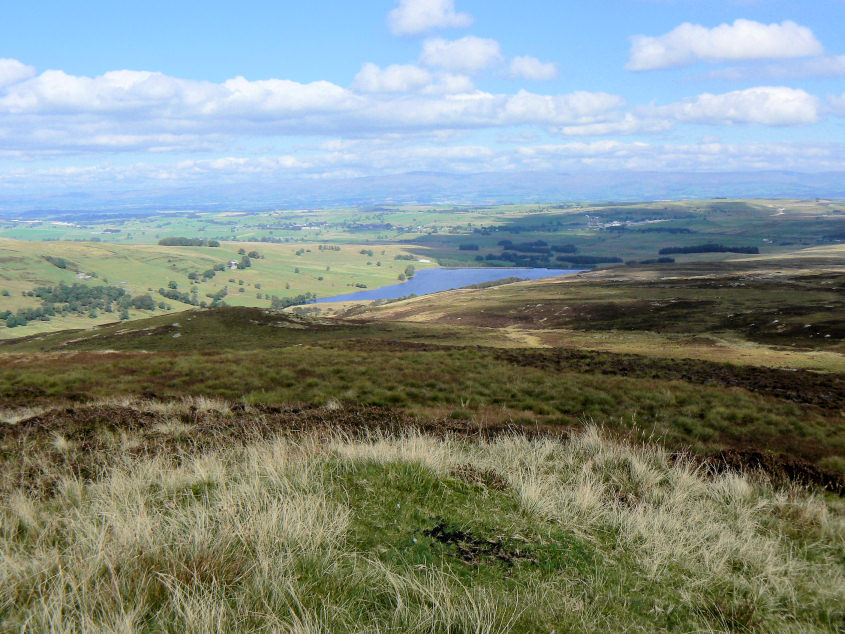 Wet Sleddale Reservoir, with the Pennines in the distance.
Looking across Tongue Rigg to Seat Robert, from Sleddale Pike.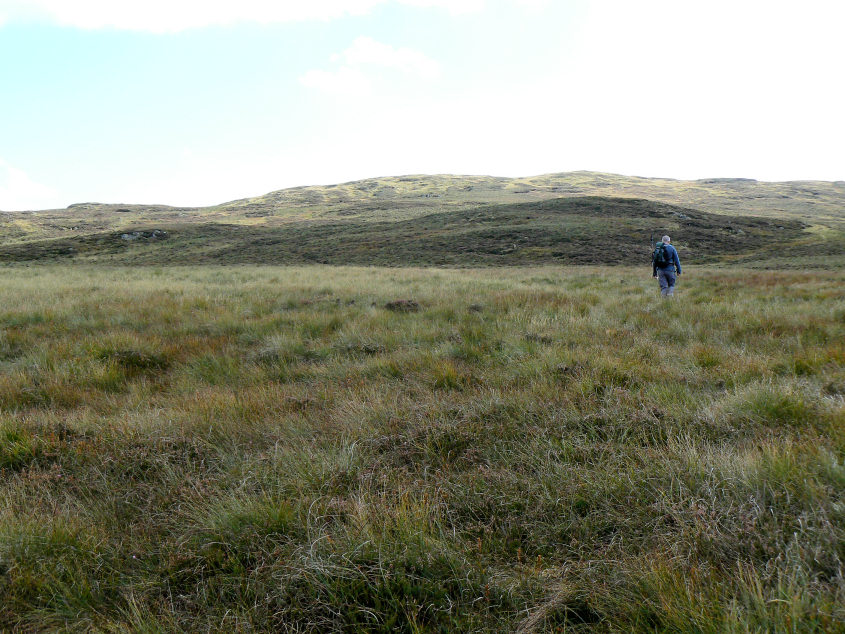 Heading across to Wasdale Pike on terrain that was fairly typical of most of the walk.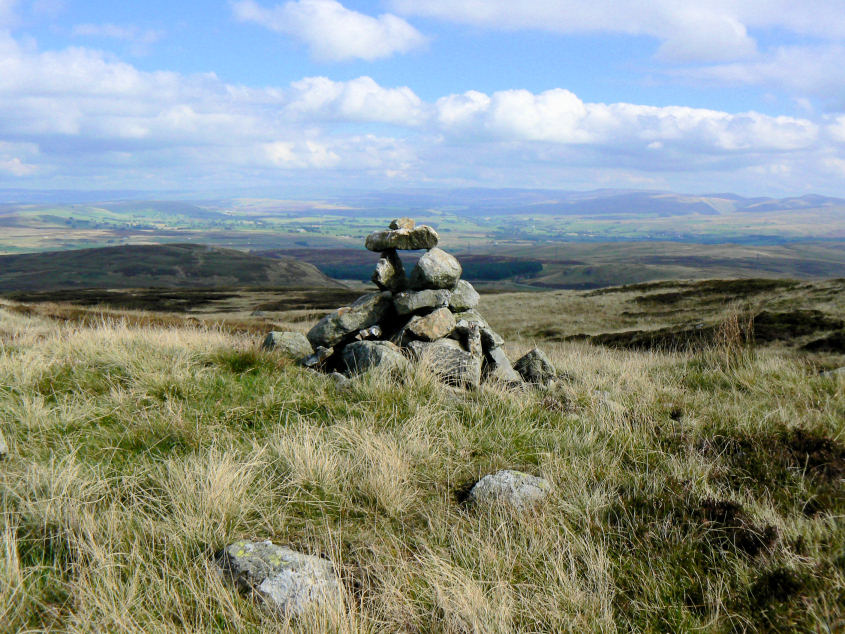 Wasdale Pike's summit. We had lunch here in the sunshine listening to the buzz of insects whilst enjoying some wide-ranging views.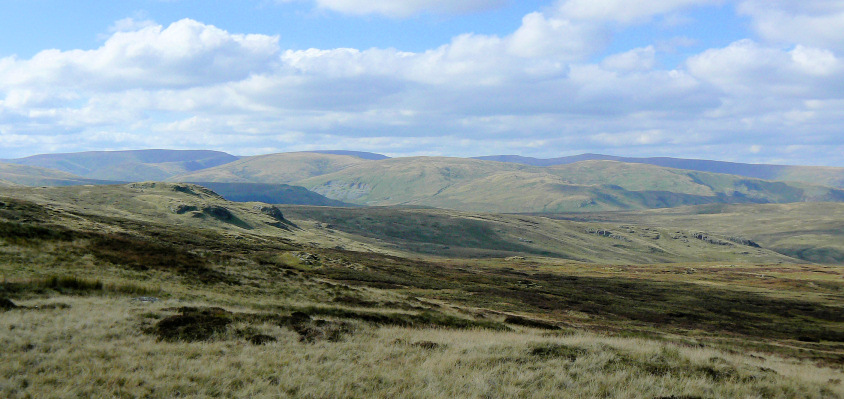 Looking across to Branstree and Harter Fell.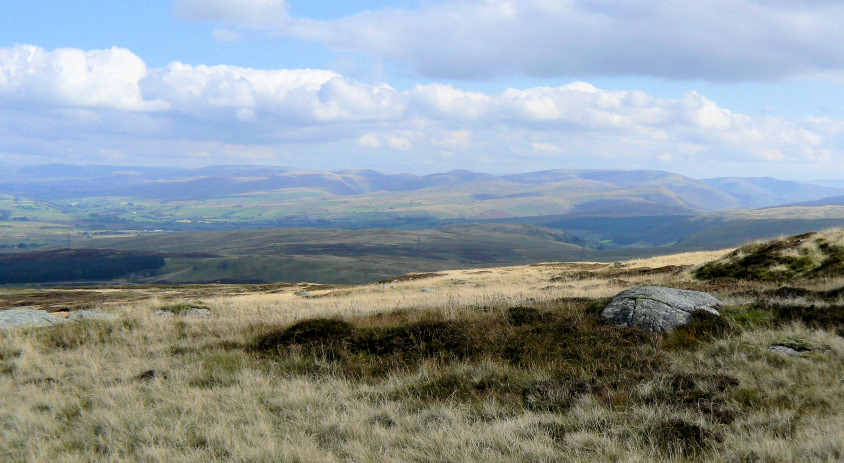 Looking in a southerly direction to what I assume are the Howgills.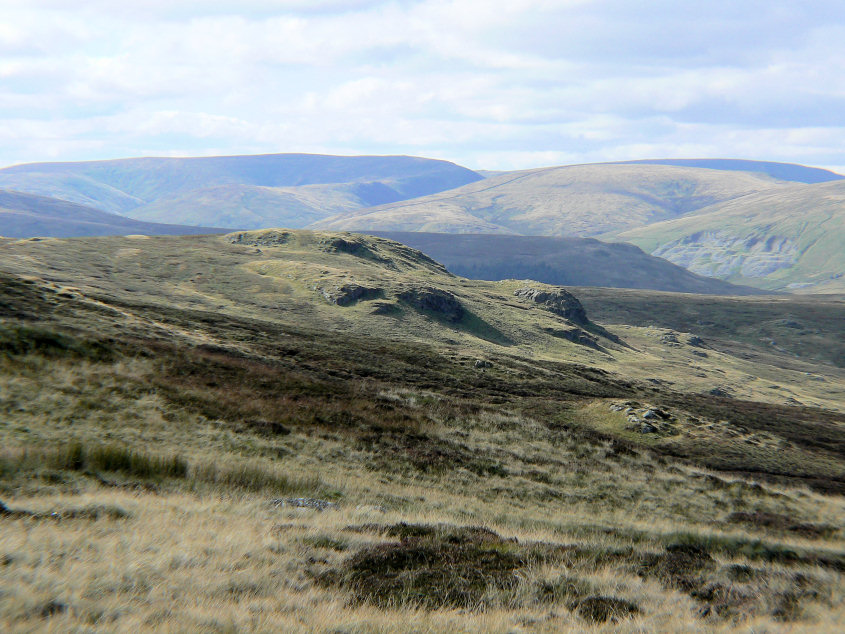 Great Saddle Crag, our next summit.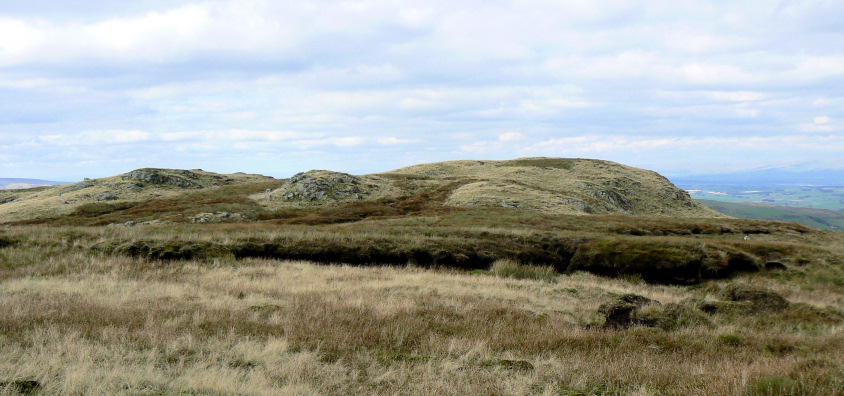 From Wasdale Pike we had enjoyed following a vague path but in order to reach Little Saddle Crag we had to leave it and once again pick a route between the tussocks and long grass. Just in case I'd forgotten about the snakes (as if I could) someone had also put a reminder about them on the fence that the path crossed.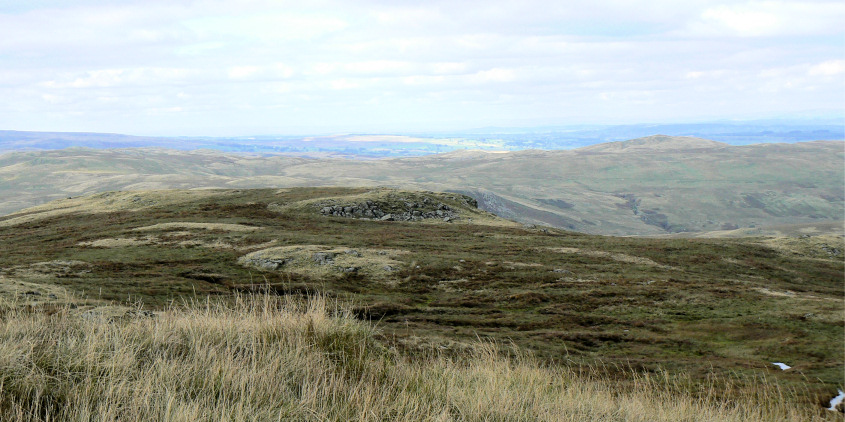 Looking from Little Saddle Crag to Great Saddle Crag.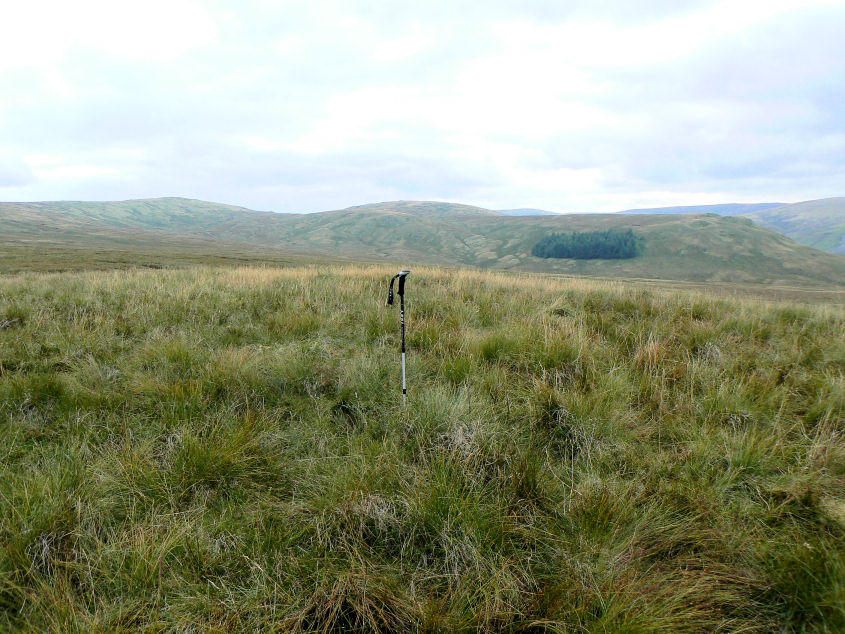 From Great Saddle Crag even more bog-hopping led us to the rather bare summit of Ulthwaite Rigg.
Wet Sleddale seems a long off, from the final summit of the day.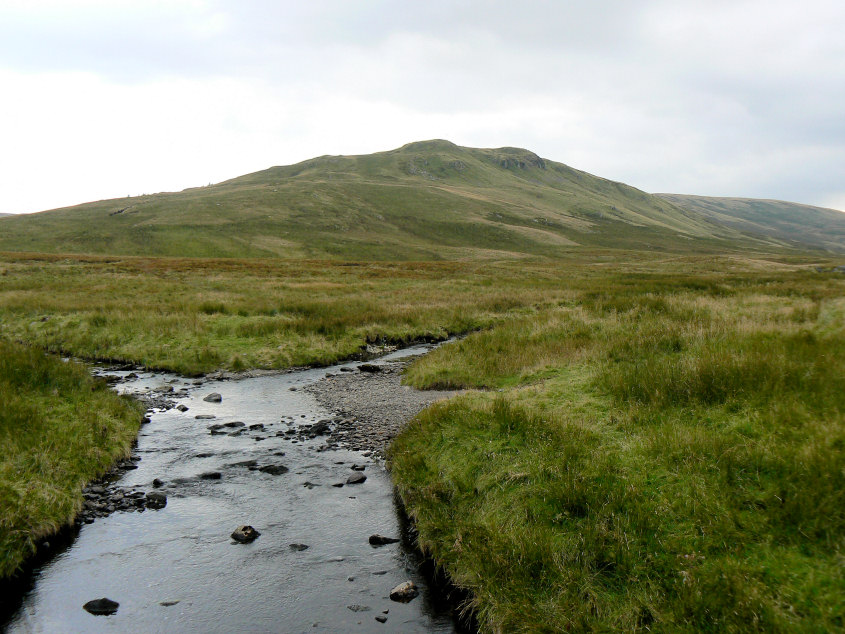 Eventually we reached the bridge over Mosedale Beck. We sat here having one of those: "Are you sure it's that way?" conversations. After agreeing that we were looking at Brunt Knott and consulting the map, it turned out it wasn't that way after all. Thank goodness we had that conversation or we'd have gone down the wrong valley.
Looking down the 'wrong valley' with High Wether Howe on the right.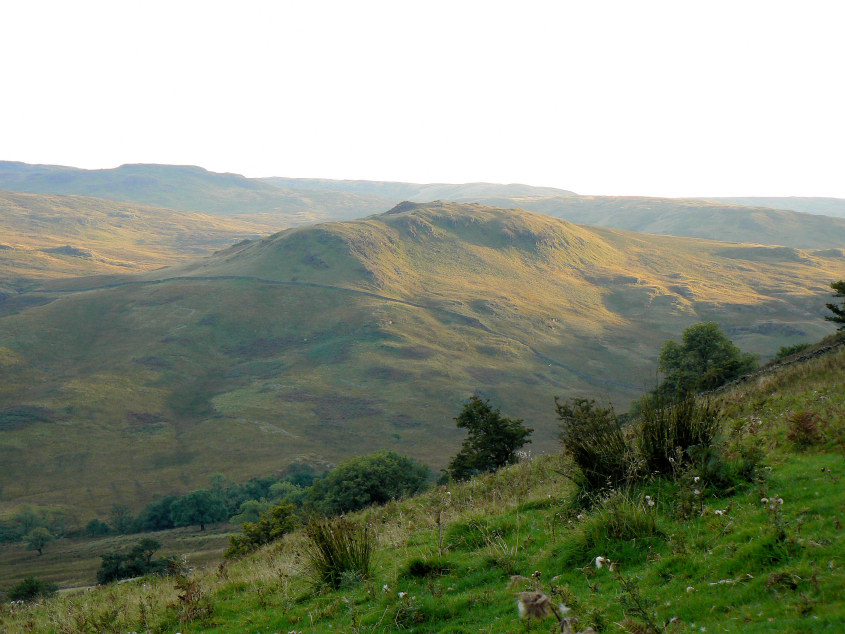 Tongue Rigg turns golden as the sun starts to fade.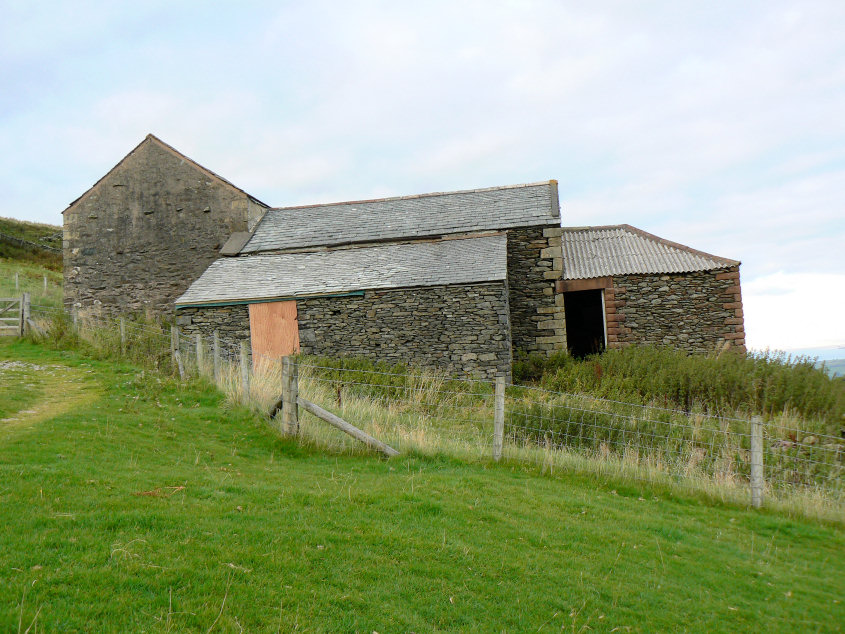 Wet Sleddale Hall, from here we followed the clear path to the ford, where we both got a boot-full of water trying to use the stepping stones across Sleddale Beck. If we'd have taken the other path we could have used the bridge.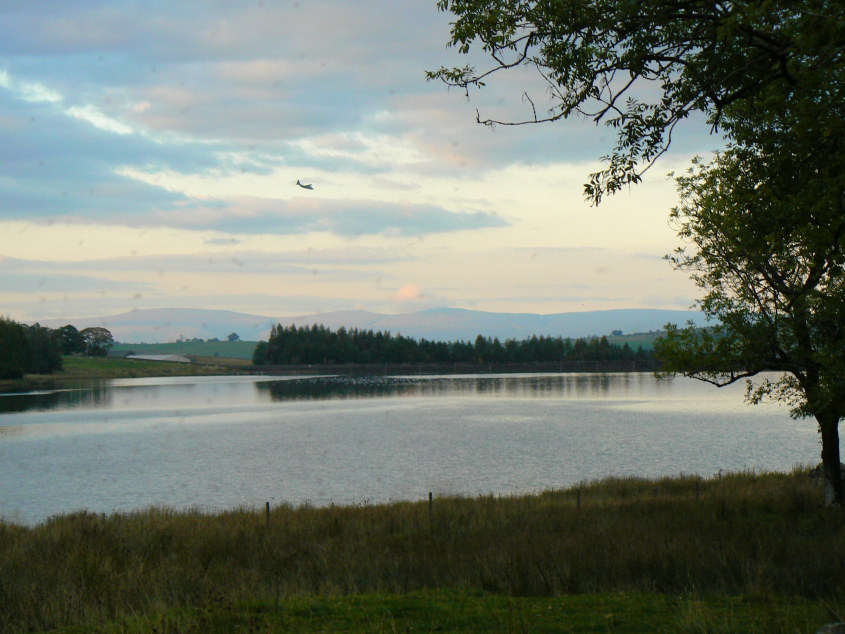 As we reached the track alongside Wet Sleddale Reservoir a plane appeared overhead. Mission accomplished, the Shap Fells started and I didn't see one snake!
All pictures copyright © Peak Walker 2006-2023