Shining Tor - Peak District Walk
Saturday 10th October 2009
I was joined today by 12 members of the OFC for a walk around the Goyt Valley. Given that the previous two OFC walks I had organised had been done with no views and lots of rain I was surprised so many people actually wanted to join me for another walk. We set out in mist, which started to clear as we approached Burbage Edge and although one brief shower had us hurriedly putting on our waterproofs, by the time we reached The Tors the sun was out and we were trying to decide if it was Wales we could see in the distance.
Start: Derbyshire Bridge car park (SK 0182 7158)
Route: Derbyshire Bridge car park - Burbage Edge (TP) - Wildmoorstone Brook - Bunsal Cob - Errwood Reservoir - Errwood Hall - Pym Chair - Cats Tor - Shining Tor (CT) - Goyt's Clough - Derbyshire Bridge car park
Distance: 12 miles Ascent: 663 metres Time Taken: 6 hours 45 mins
Terrain: Good paths.
Weather: Mist to start which cleared to sunshine in the afternoon.
Pub Visited: Cat & Fiddle Inn Ale Drunk: Robinson's Wags to Witches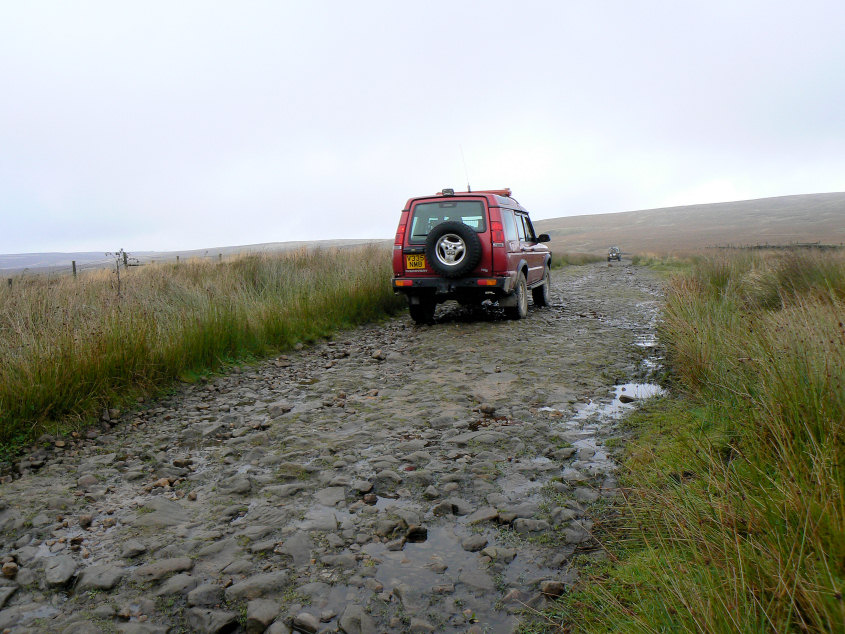 As we set off some 'Off-Roaders' overtake us.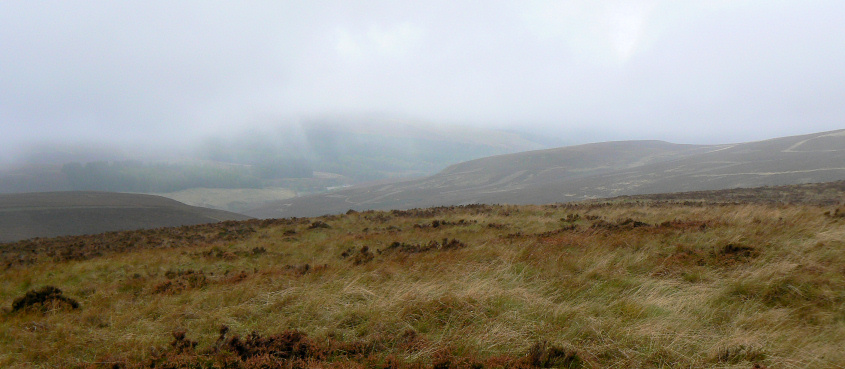 Looking across Goyt's Moss towards The Tors, which are lost in the mist.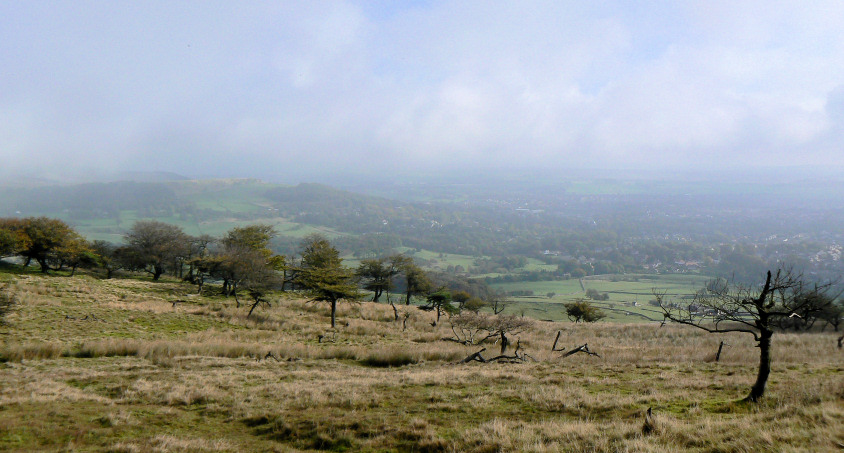 As we approach Burbage Edge the views improve with blue sky appearing over Buxton.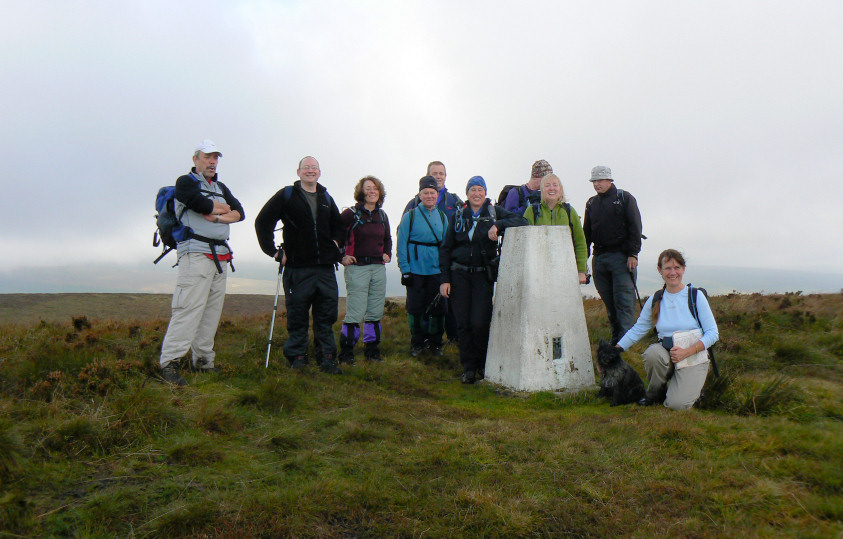 Most of the group at Burbage Edge's trig. L-R: Kev, Ian, Sue, Keith, Simon, Lorraine, Chris, Lin, Steve, Megan (the dog) and Les.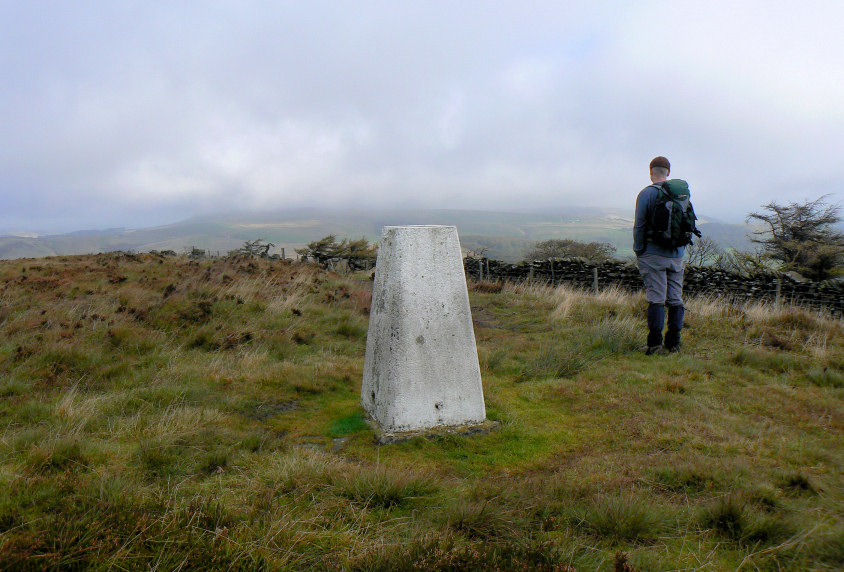 John looks towards Combs Moss as the cloud starts to lift.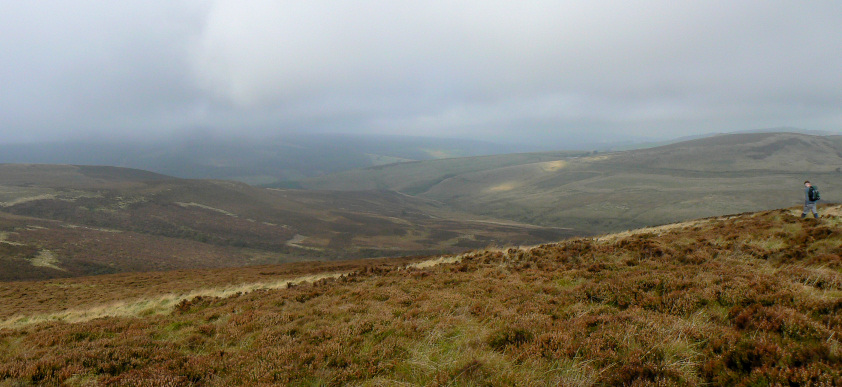 Looking across Wild Moor towards Wildmoorstone, the clough we would follow down to Errwood Reservoir.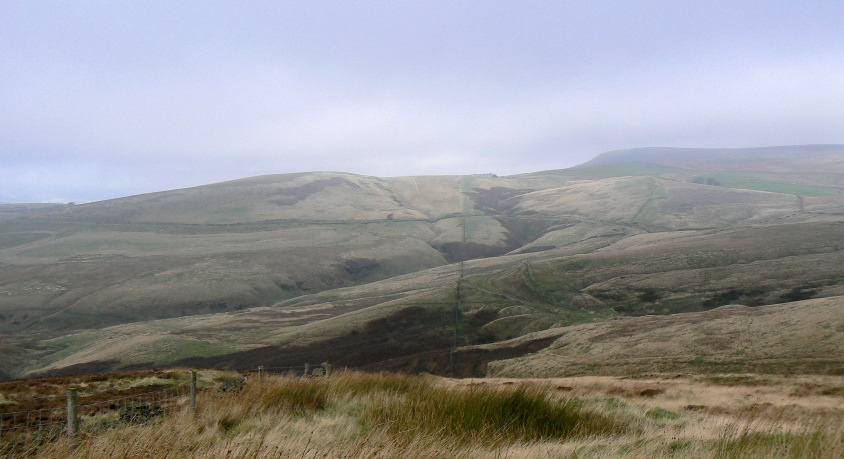 Combs Moss across Watford Moor.

Looking back to Burbage Edge as the mist swirls around it again.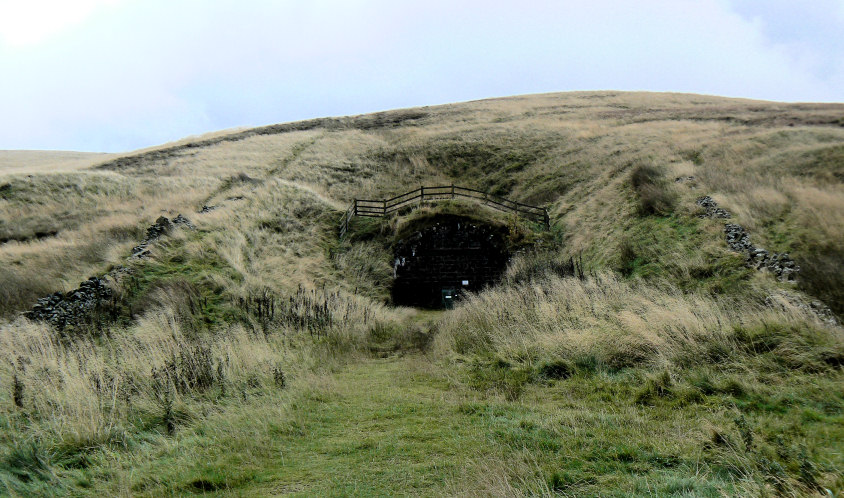 We crossed the old railway line as we headed down Wildmoorstone.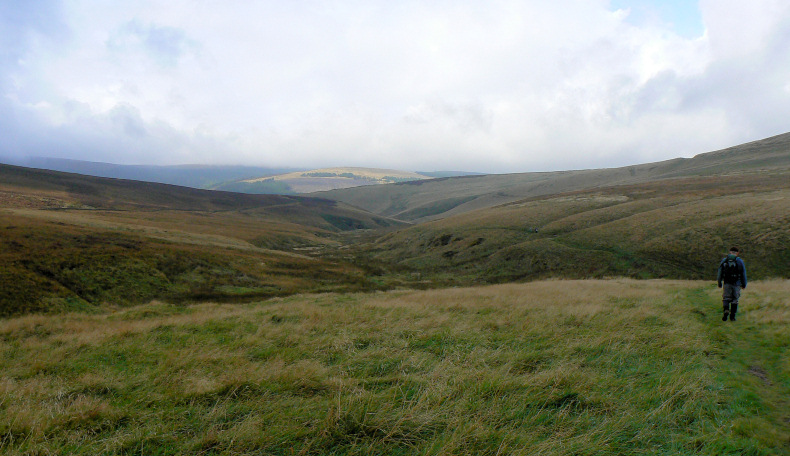 Sunshine on Stake Side as we continue down Wildmoorstone.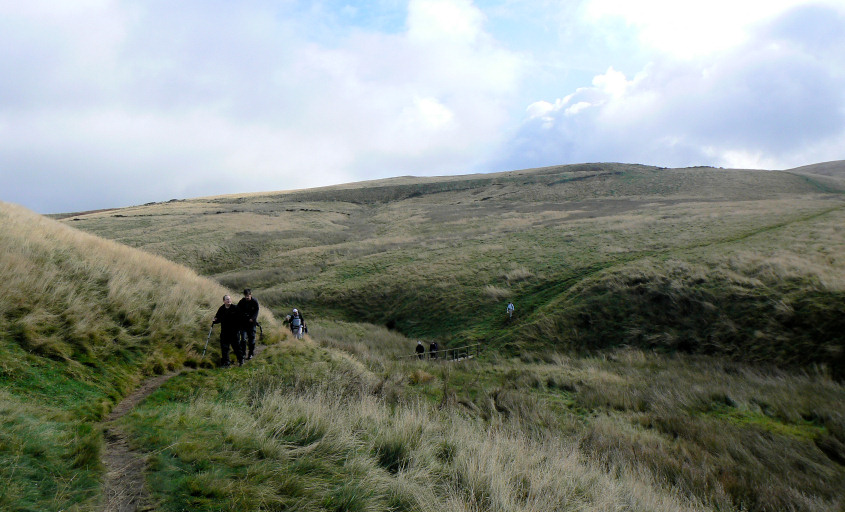 The narrow path means we are soon spread out.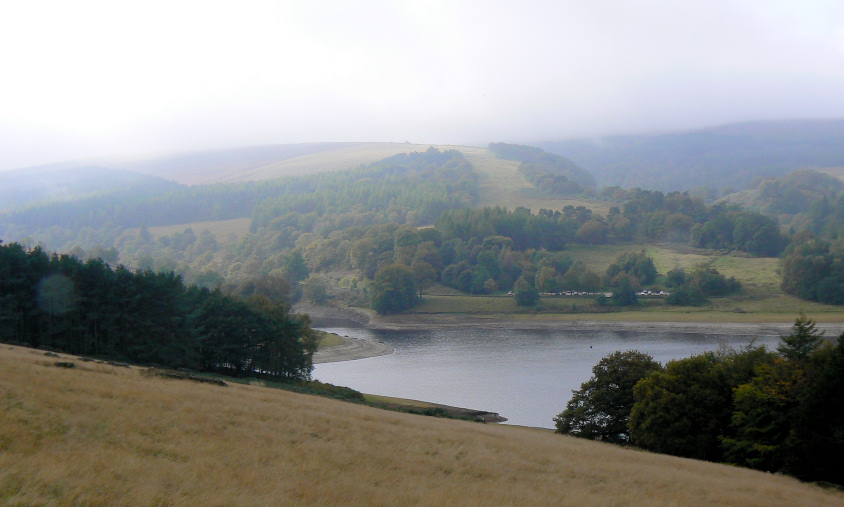 Looking across Errwood Reservoir to Stake Side.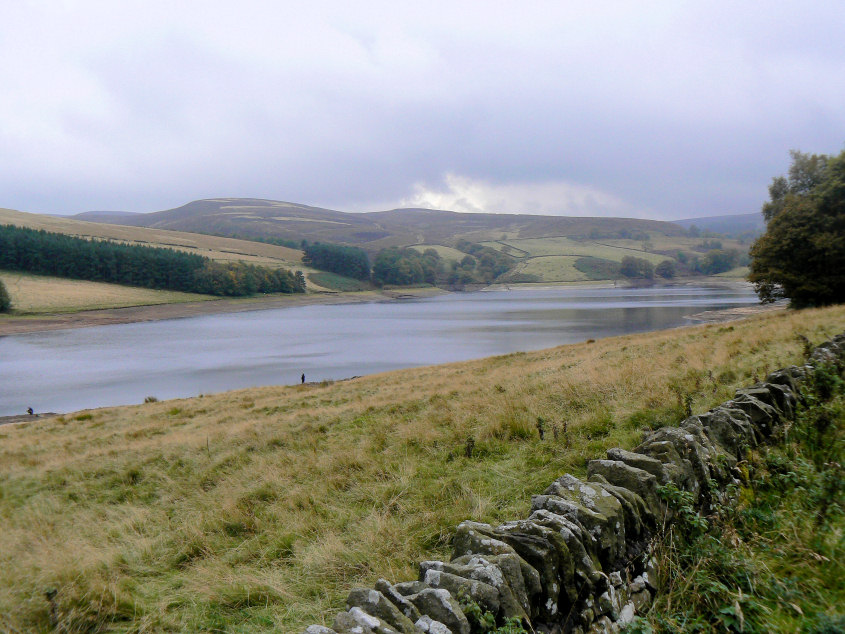 Wild Moor and Goyt's Moss across Errwood Reservoir.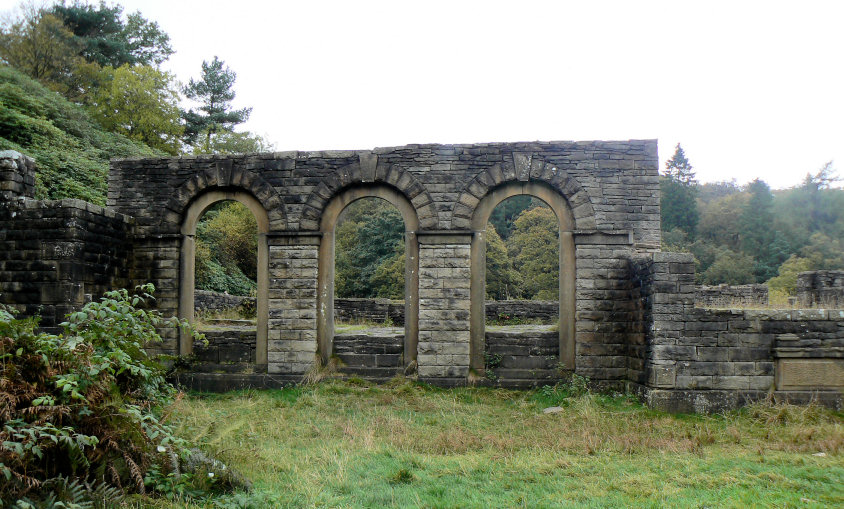 Errwood Hall, which was home to the Grimshawe family until the reservoir was built in the 1930's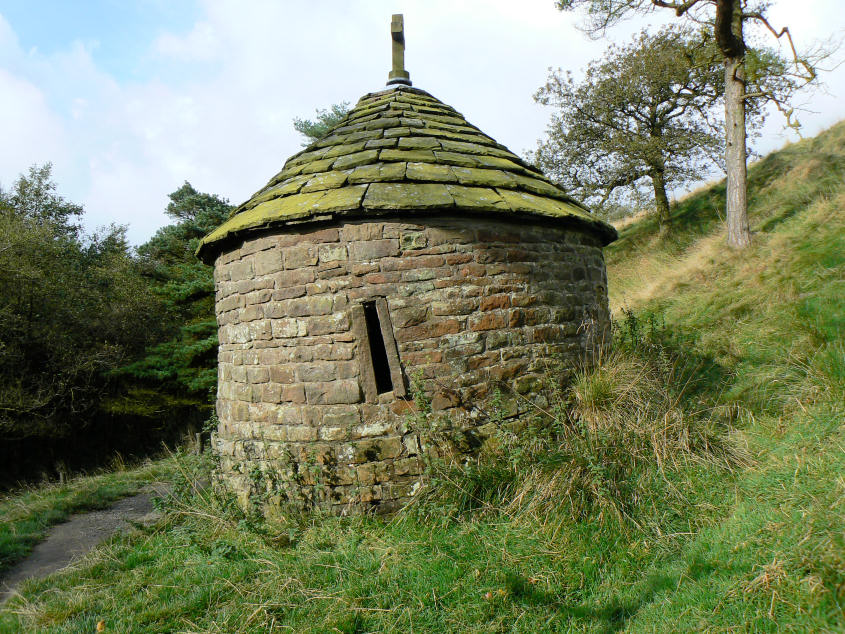 The Spanish Shrine which was built by the family in memory of their companion Miss Delores.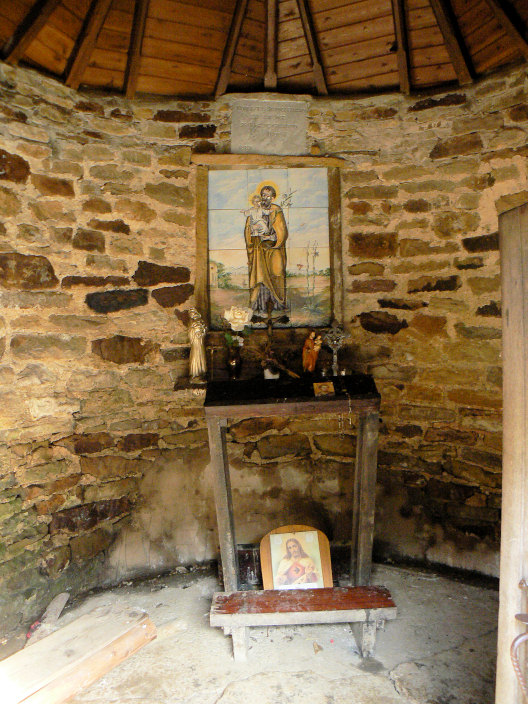 Inside the shrine.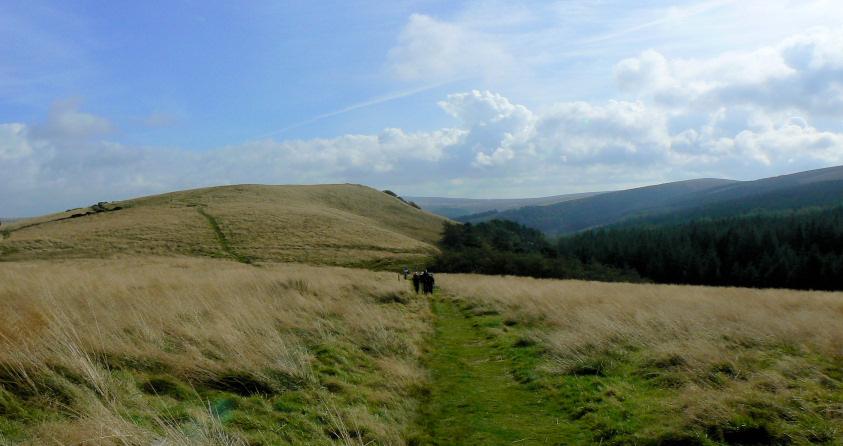 Looking back to Foxlow Edge with The Tors, on the right, now clear of cloud.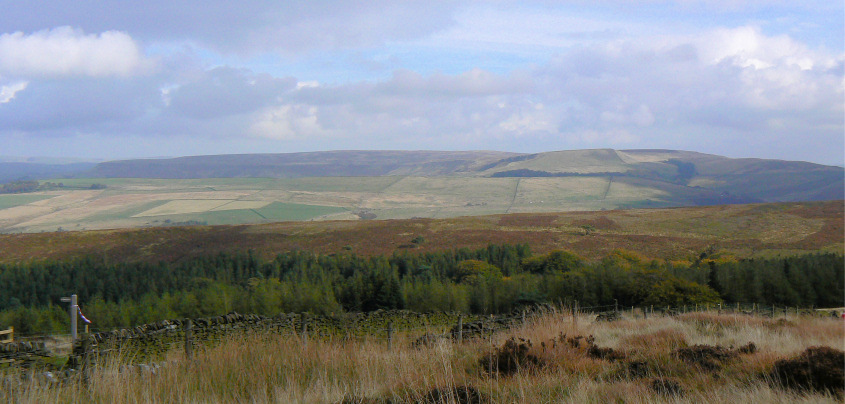 Combs Moss from Pym Chair.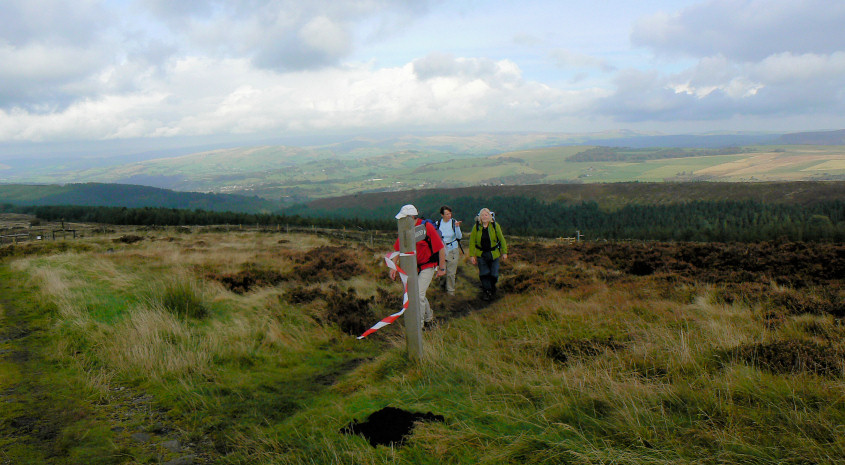 Sunshine lights up the Mam Tor Ridge.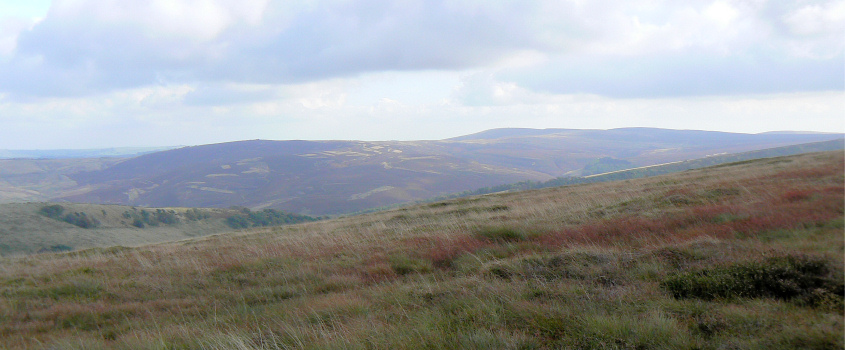 Burbage Edge is clear of cloud now.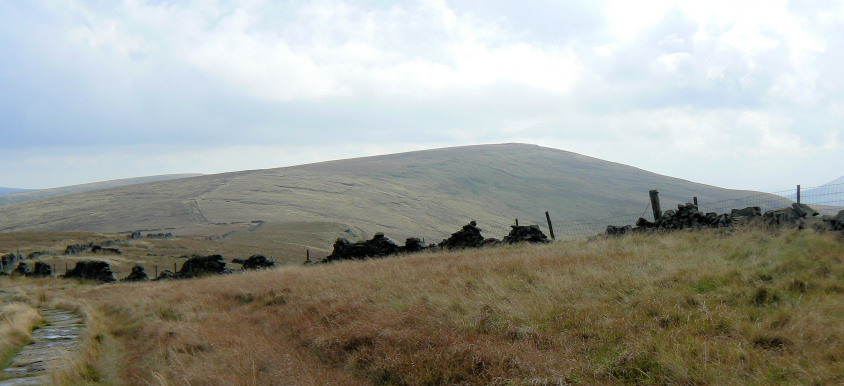 The route to Shining Tor.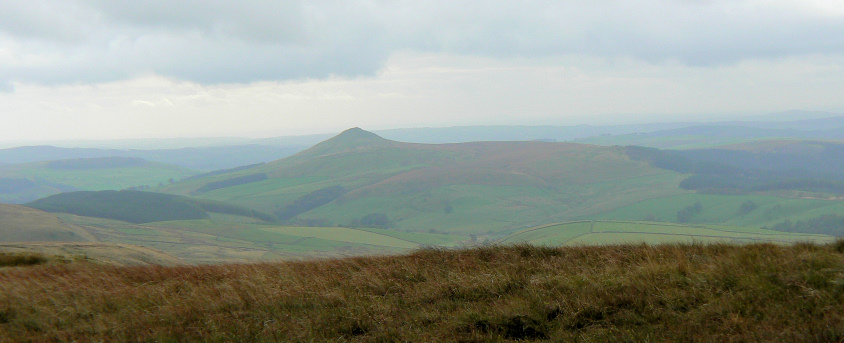 Shutlingsloe from Shining Tor.
Looking back to Shining Tor as Megan tries to add to the group by 'rounding up' the youngsters doing D of E.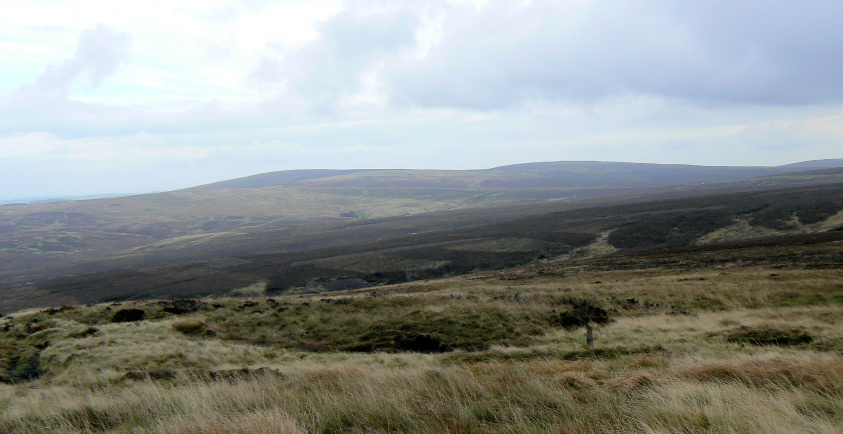 Axe Edge across Berry Clough.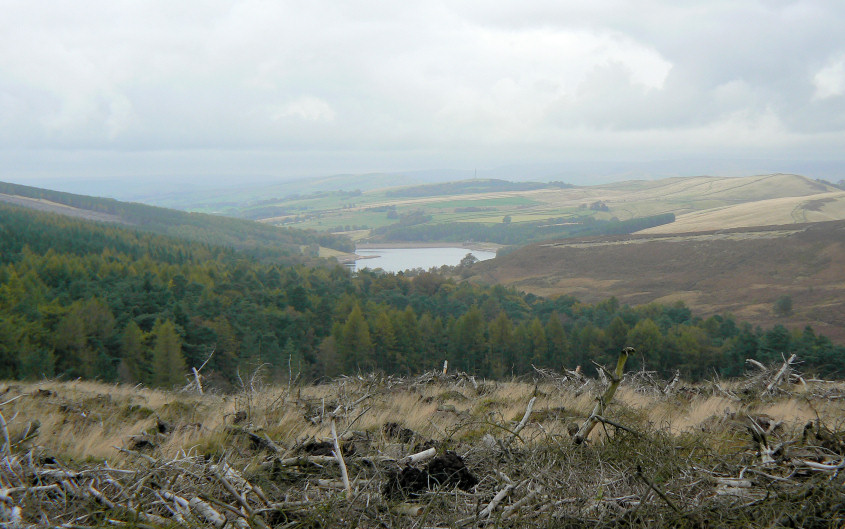 A final look at Errwood Reservoir as we head down to Goyt's Clough.
All pictures copyright © Peak Walker 2006-2023