The Roaches - Peak District Walk
Tuesday 16th March 2010
I haven't visited this area for over a year and as I have hardly been out walking over the last 4 months I wasn't sure how far I could manage. I planned a route that meant I could explore a new part of this area and also cut the walk short if I felt too unfit. Naturally when I reached the point where I needed to deicide if I was carrying on or not the lure of the climb to the top of the Roaches was too much to resist. My lack of walking was certainly telling by the time I reached the other end of the Roaches and for once I was quite grateful that I was going to be walking on the road for a good part of the rest of the walk.
Start: Gradbach car park (SK 1702 7065)
Route: Gradbach car park - Dane Valley Way - Danebridge - Hanging Stone - Back Forest - The Roaches (TP) - Shawside - Roach End - Gradbach Wood - Gradbach car park
Distance: 11 miles Ascent: 622 metres Time Taken: 6 hours 10 ins
Terrain: Good paths.
Weather: Warm and sunny.
Pub Visited: None Ale Drunk: None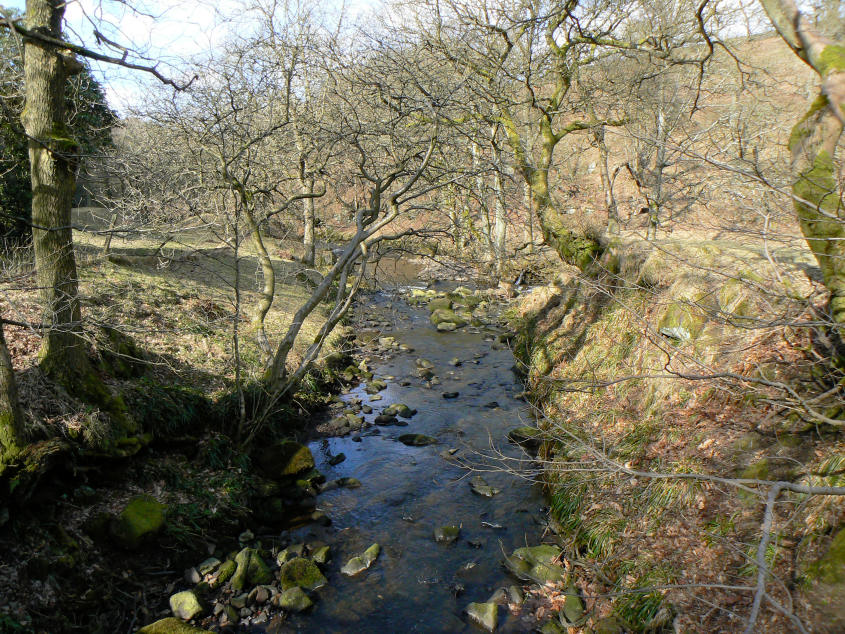 Crossing the Dane as I enter Forest Wood.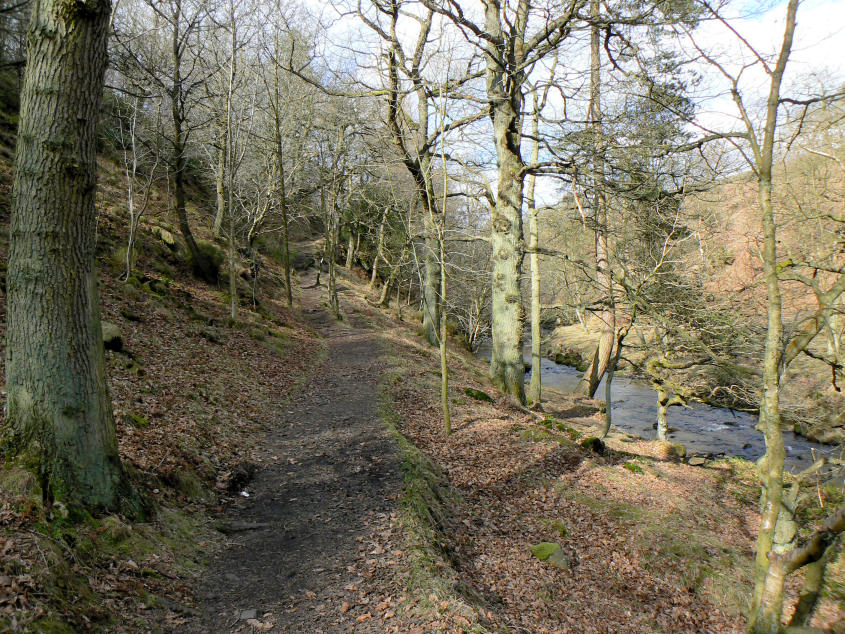 Following the Dane Valley Way through the wood.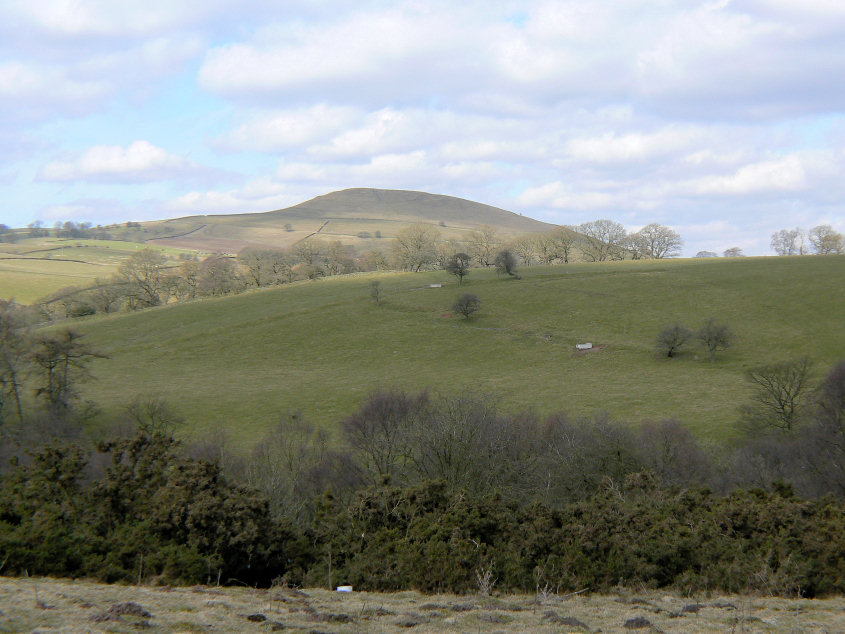 Emerging from the wood this hill came into view. Anyone know its name? Despite studying the map I can't work out which hill it is or if it has a name. James has suggested it is Hammerton Knowl, which was on my short list of possibilities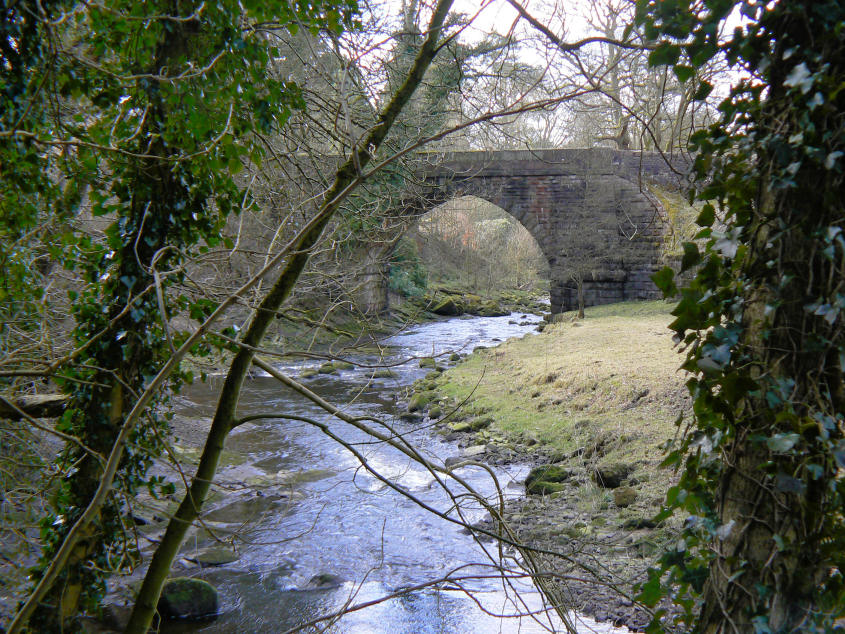 I assume this is the bridge that gave Danebridge its name.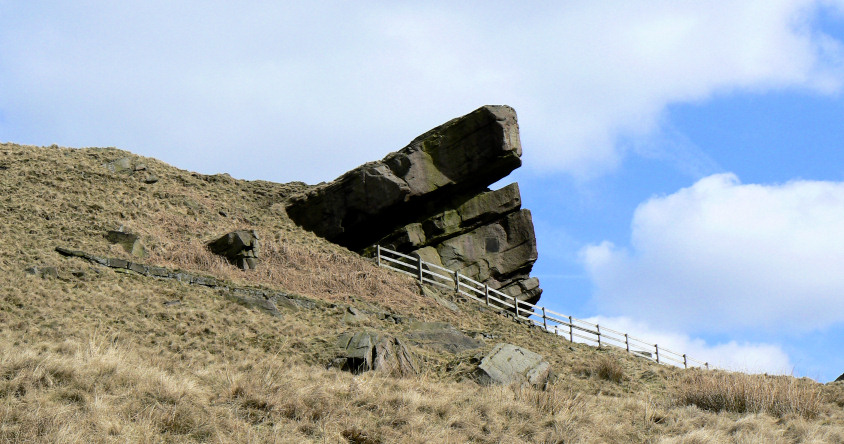 Heading towards the Hanging Stone.
The Hanging Stone. It actually has two signs on it as there is another out of shot.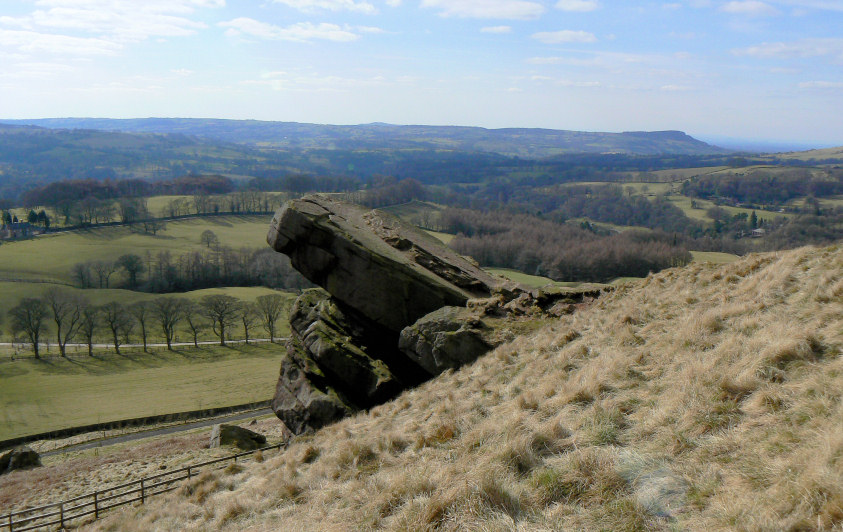 Looking across towards The Cloud. It's the first time I've been over this way and able to see it.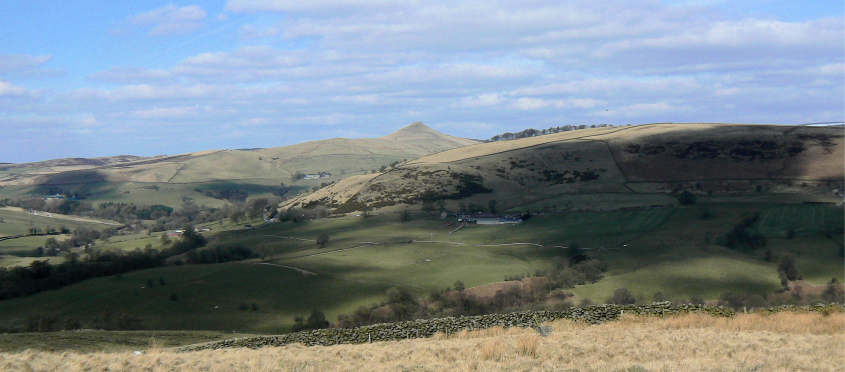 Looking in the opposite direction, towards Shutlingsloe.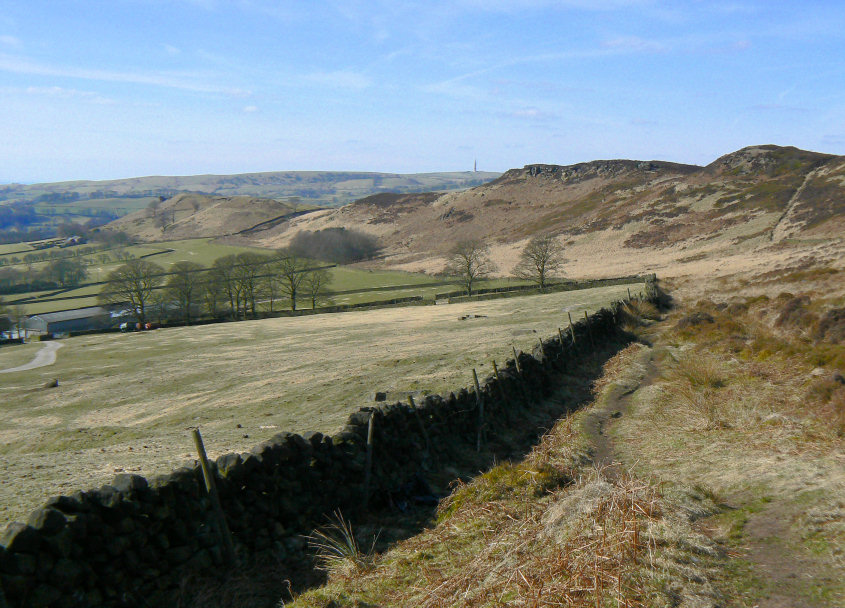 Looking back to Back Forest. It's at this point that I needed to make a decision, head for the car or the Roaches. No competition really, lunch at the trig point it is.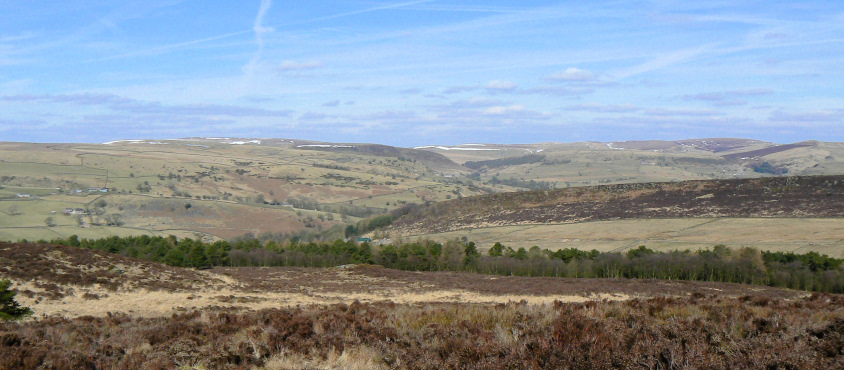 Views across to the moors with, hopefully, the last of the snow visible and helping to give them shape.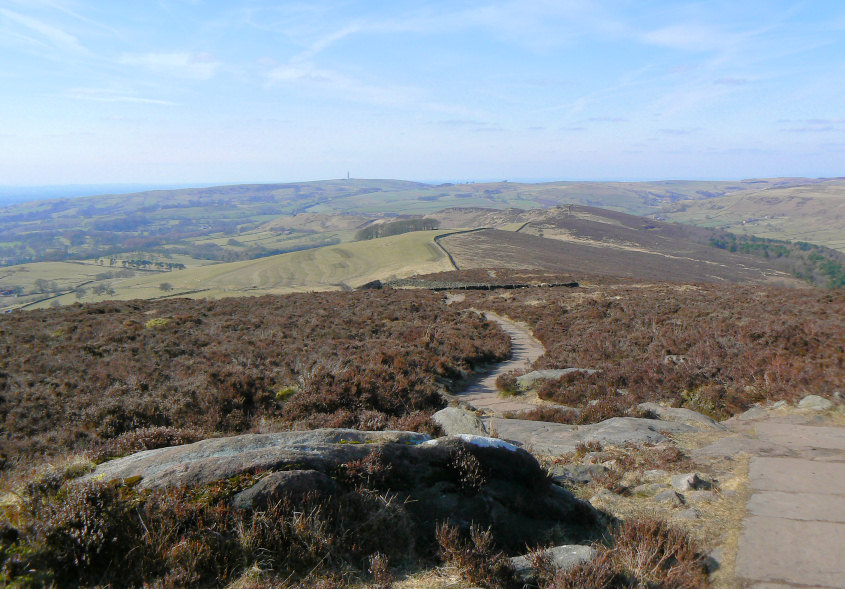 The lack of walking was telling as I headed up to the summit of the Roaches.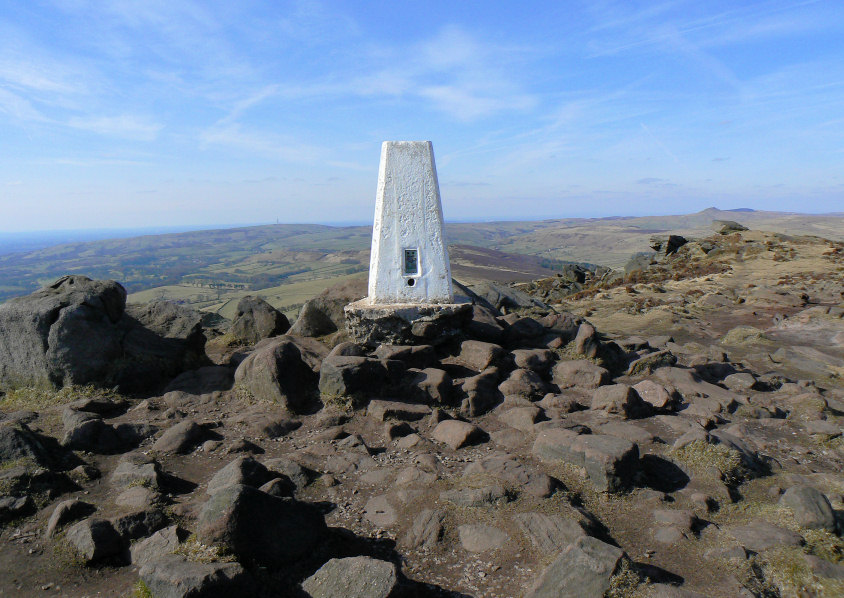 The summit trig.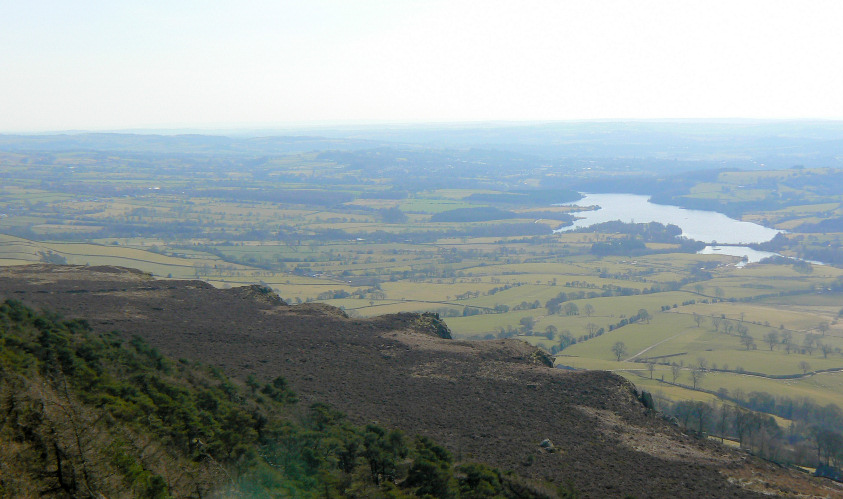 Looking across Five Clouds to Tittesworth Reservoir.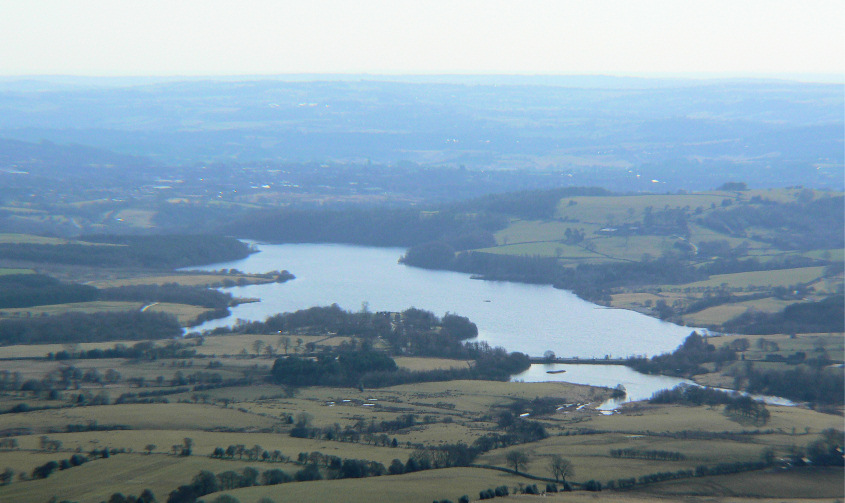 Tittesworth Reservoir.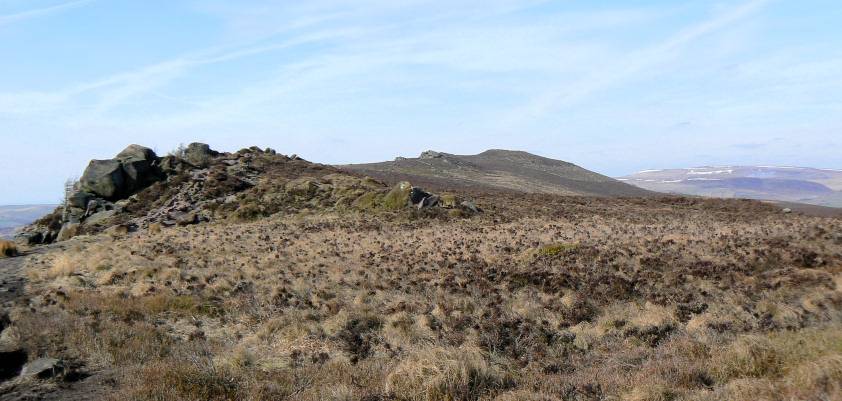 The Roaches.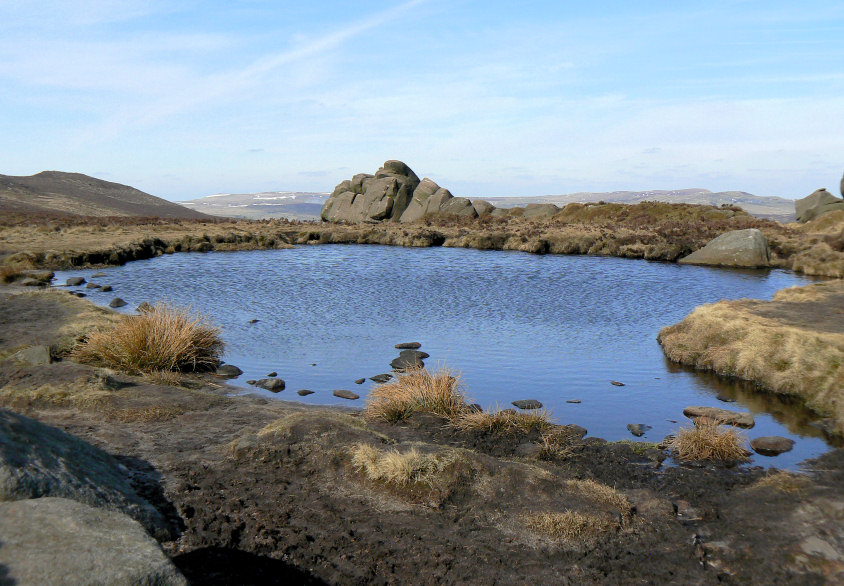 Doxey Pool.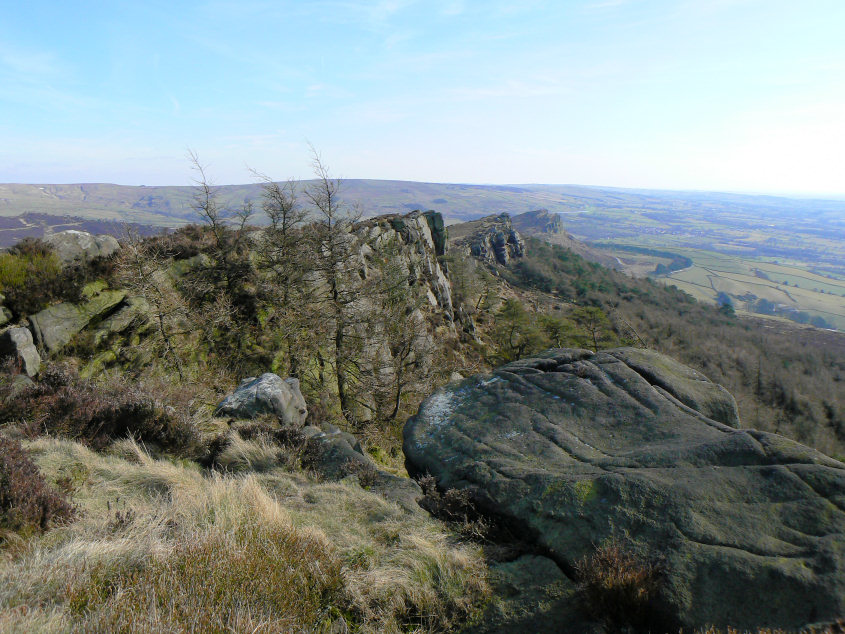 Hen Cloud at the end of the Roaches.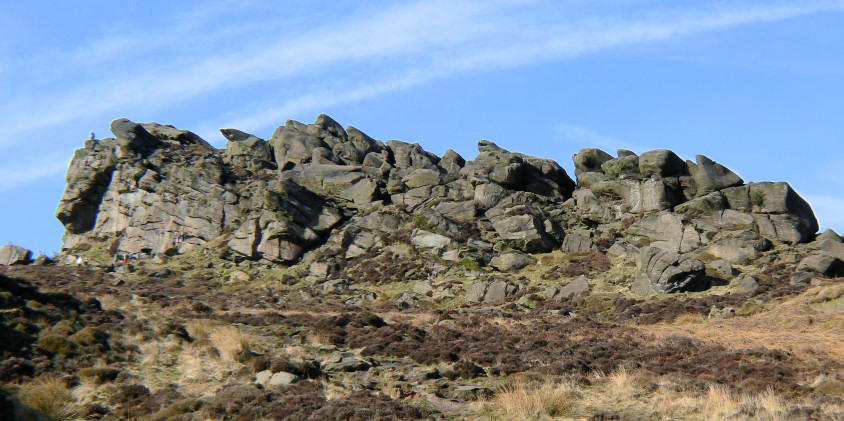 Climbers on the rocks at the southern end of the Roaches.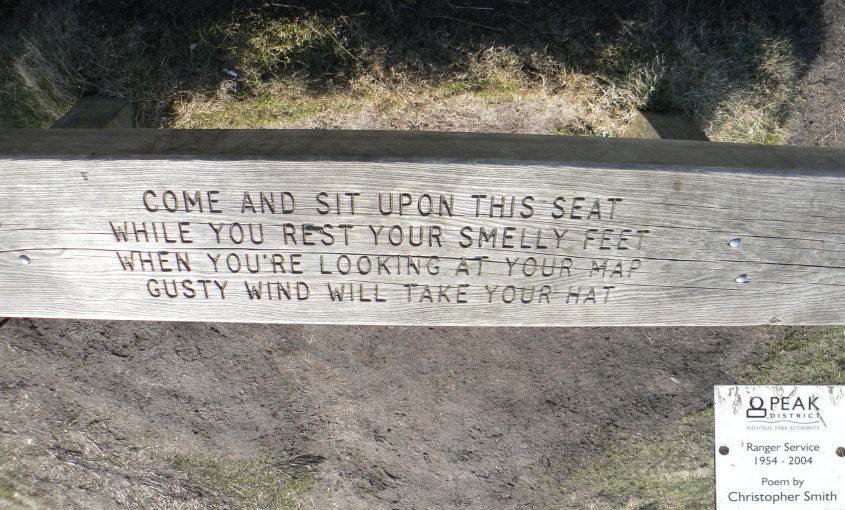 One of the Ranger Service benches. I'd been eyeing up a seat on the bench but was beaten to it by a couple just ahead of me. As they kindly moved to let me take the picture it didn't seem fair to ask them to budge up and let me sit down as well.
Hen Cloud. Not on the route today.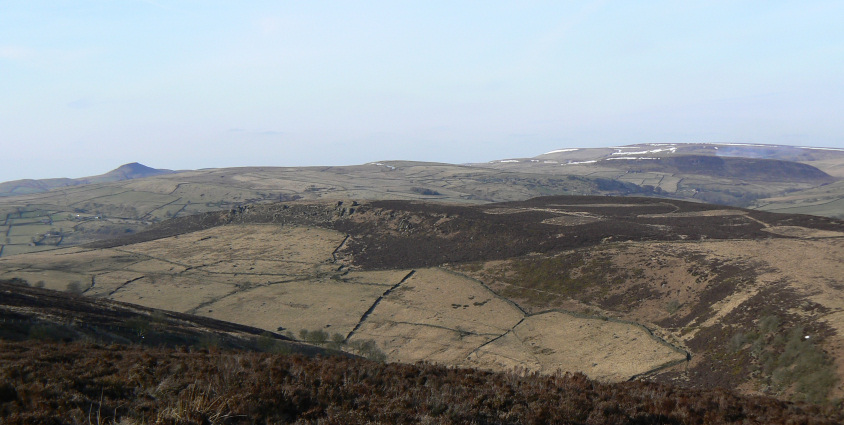 Gradbach Hill as I walk along the very quiet road back to Roach End.
All pictures copyright © Peak Walker 2006-2023