Mam Tor - Peak District Walk
Tuesday 23rd March 2010
Last week the choice was between the Roaches and this walk, but Foxxweb, i.e. John, asked me to do the Roaches so he could join me on his favourite walk on a rare day off. The day started out looking good, but the wind picked up when we reached the summit of Lose Hill and the sun soon disappeared, but at least the rain held off until we were in the car and on our way back home.
Start: Edale Road (SK 1705 8411)
Route: Edale Road - Lose Hill - Back Tor - Hollins Cross - Mam Tor (TP) - Windy Knoll - Cave Dale - Castleton - Hope - Edale Road
Distance: 9.25 miles Ascent: 543 metres Time Taken: 4 hours 30 mins
Terrain: Good paths.
Weather: Dry but breezy on the ridge.
Pub Visited: None Ale Drunk: None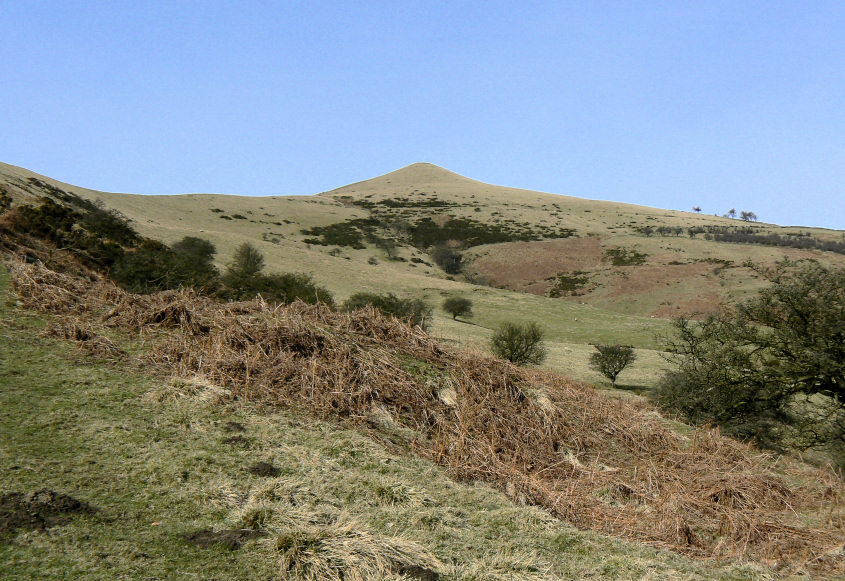 Blue sky as we start the climb to Lose Hill.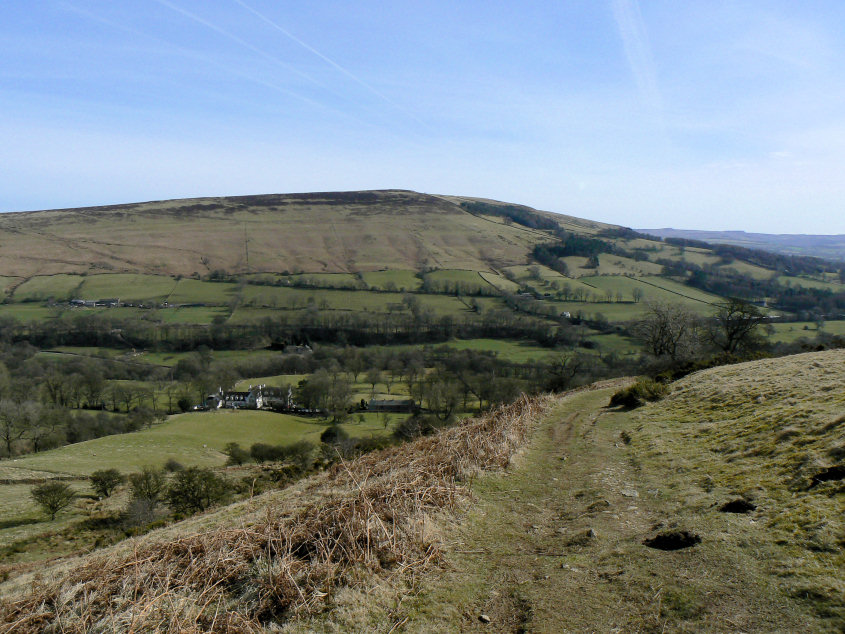 Higher up and Thornhill Brink, across the valley, comes into view.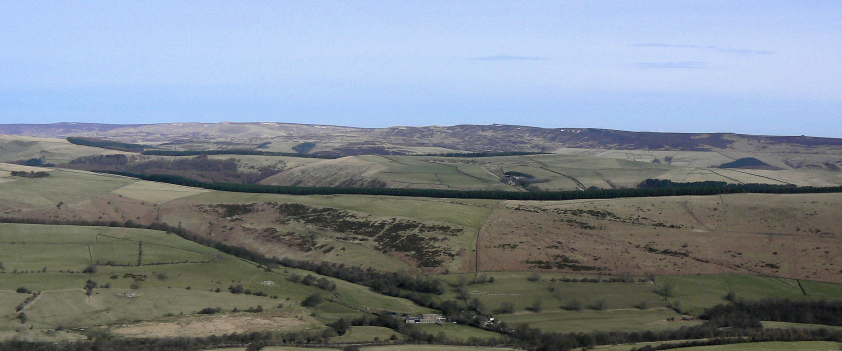 Derwent Edge from the summit of Lose Hill.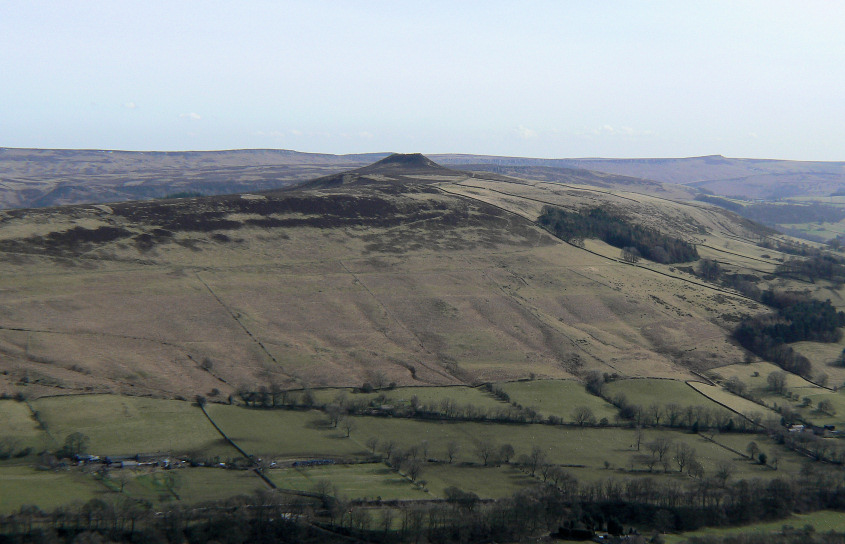 Win Hill from the same spot.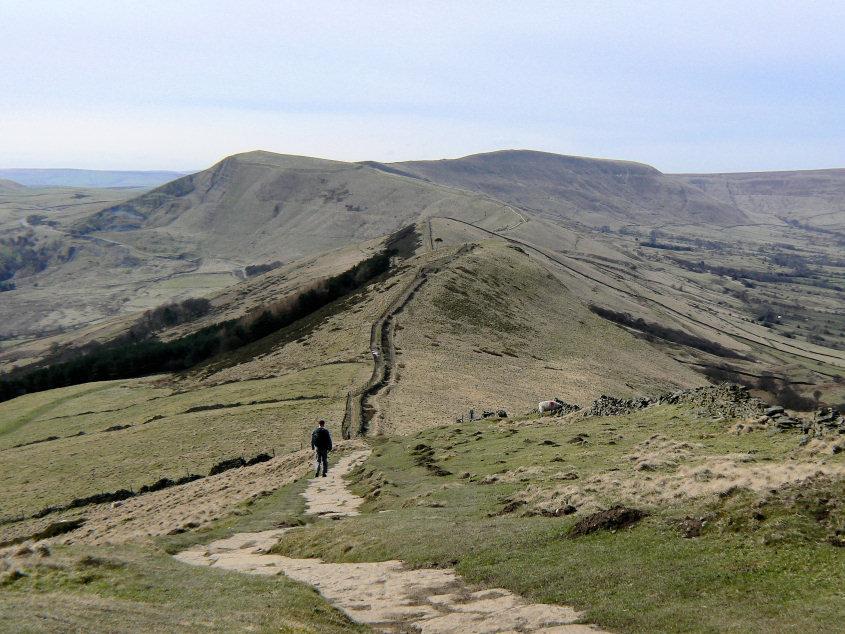 Heading downhill again, with Mam Tor ahead.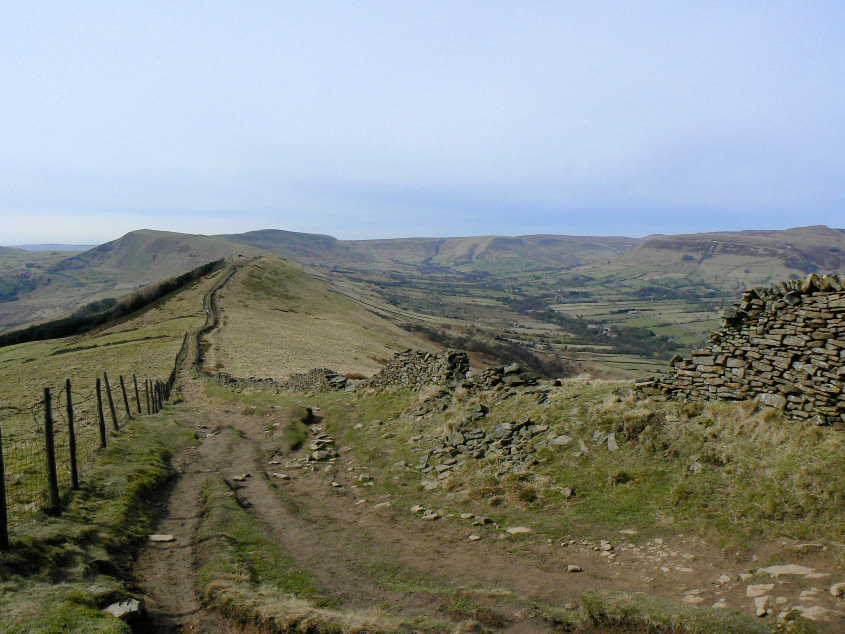 The Vale of Edale away to the right, from the ridge to Back Tor.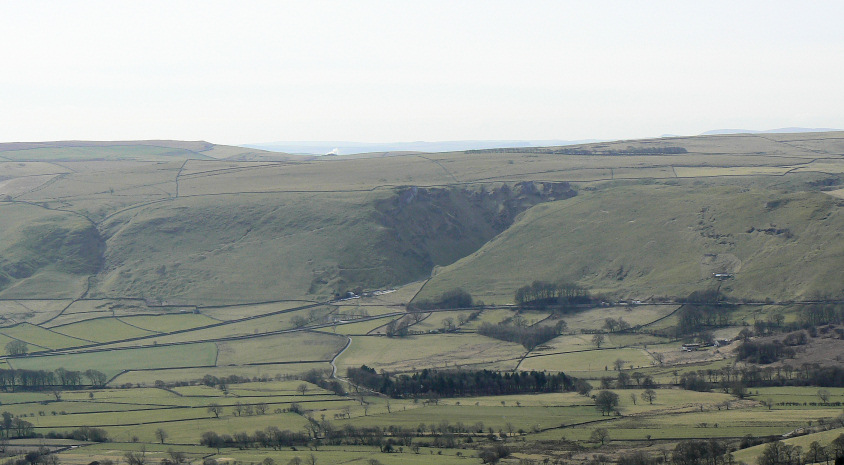 Zooming in on Winnats Pass.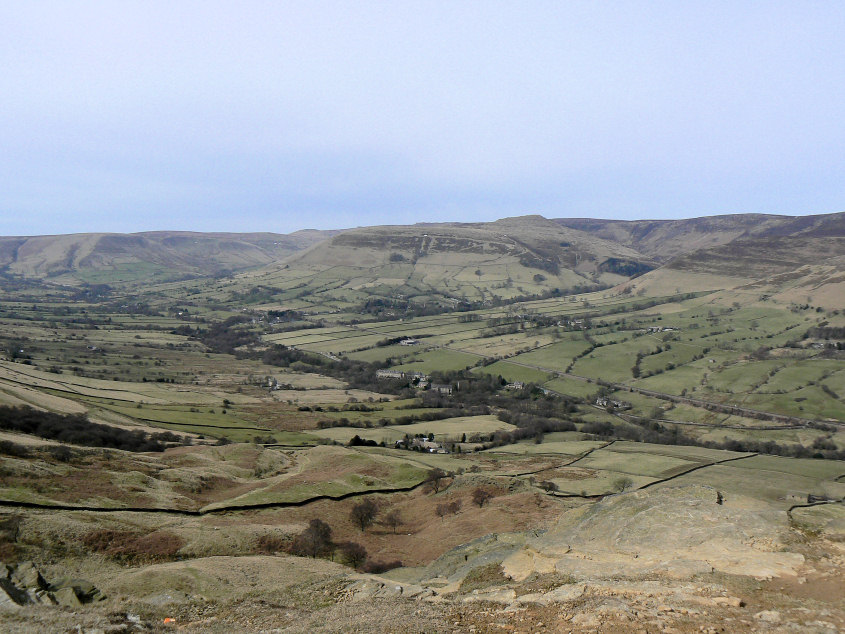 Grindslow Knoll from Back Tor.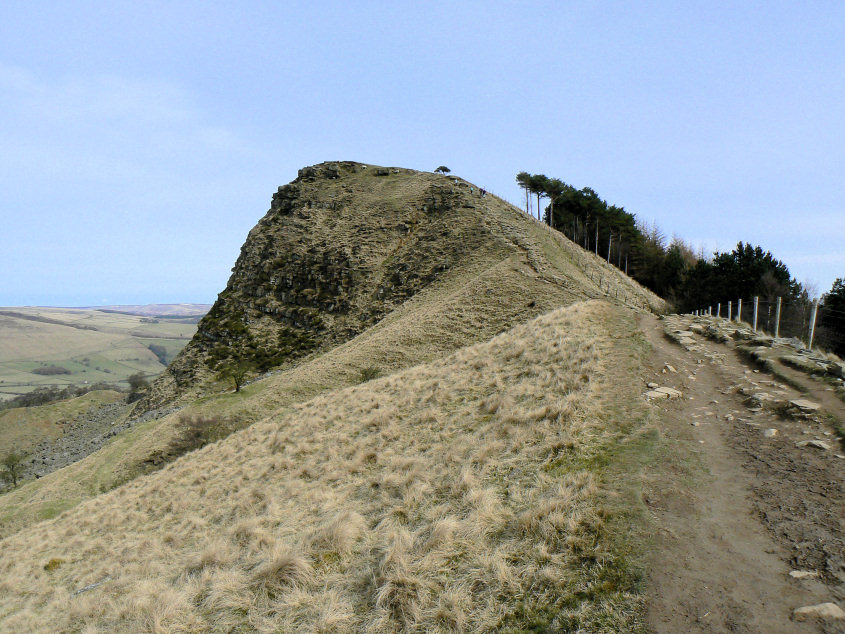 Back Tor.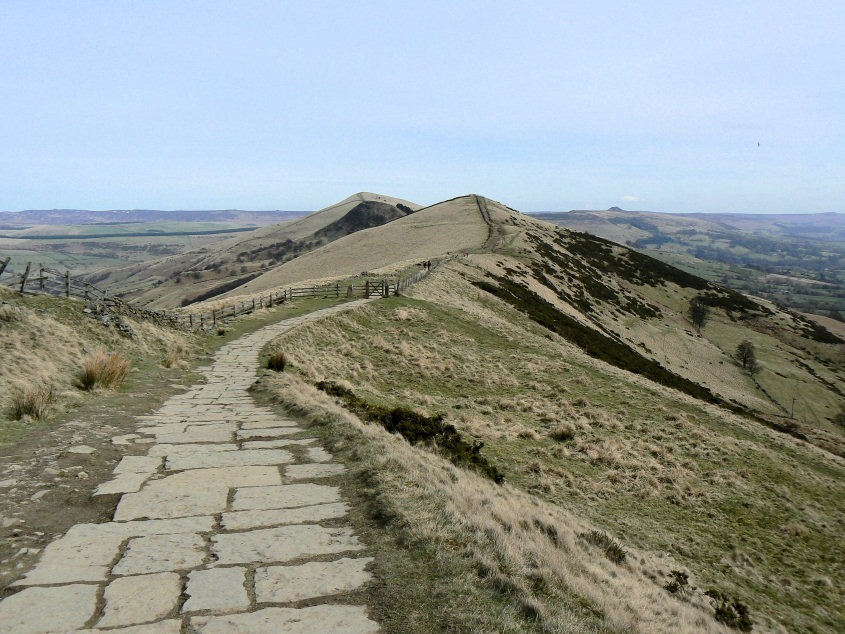 Looking back to Barker Bank, Back Tor and Lose Hill.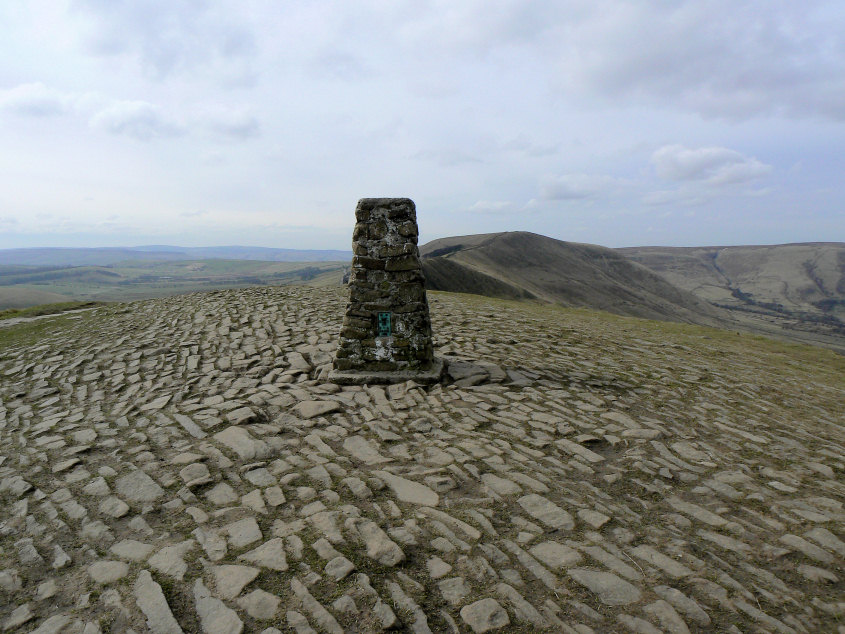 A very quiet Mam Tor summit. Within seconds of me taking this picture a party of school children came over the horizon and occupied the summit for the next 20 minutes or so whilst we sat, out of the wind, having our lunch.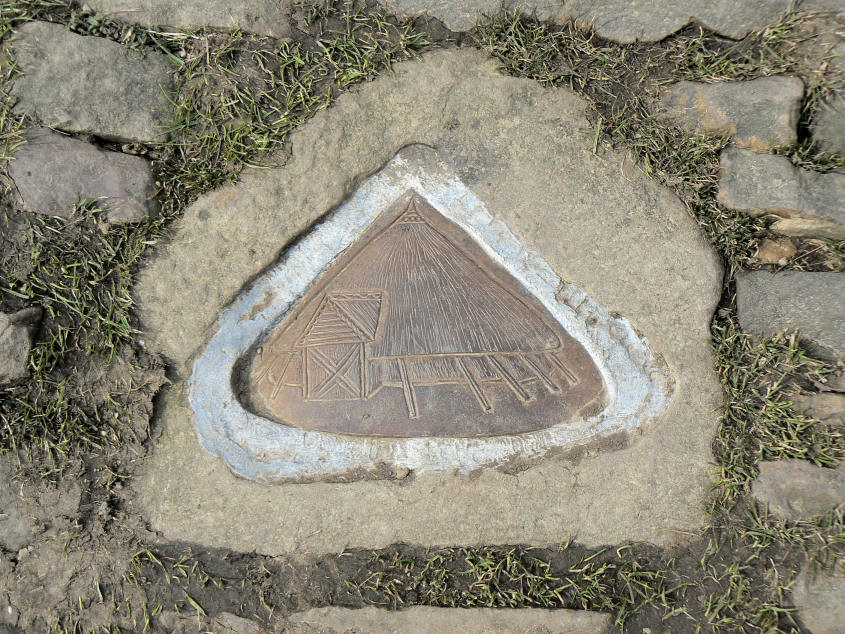 One of the newish inserts into the stones, around the summit, that depict Mam Tor's history.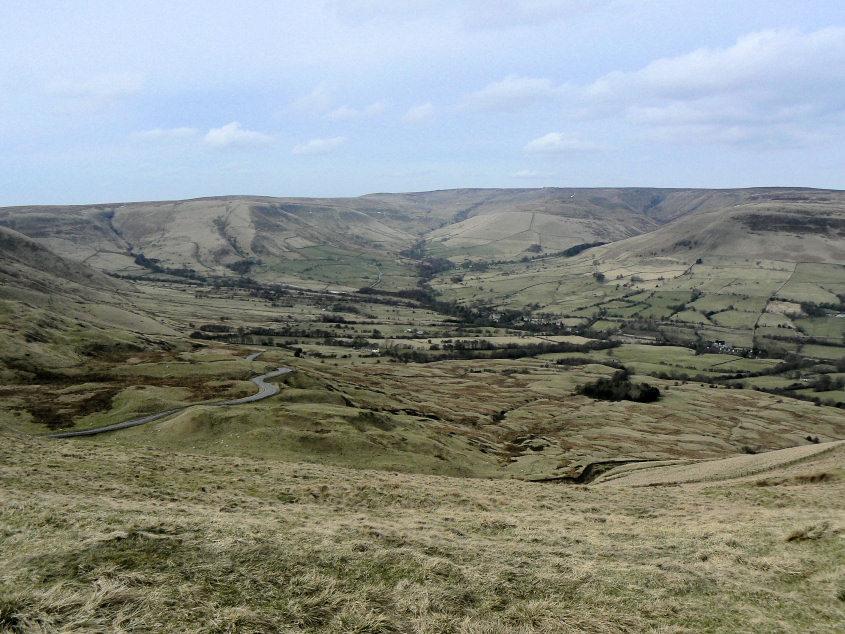 Lunch with a view and a lesson, if you were listening, in the history of Mam Tor.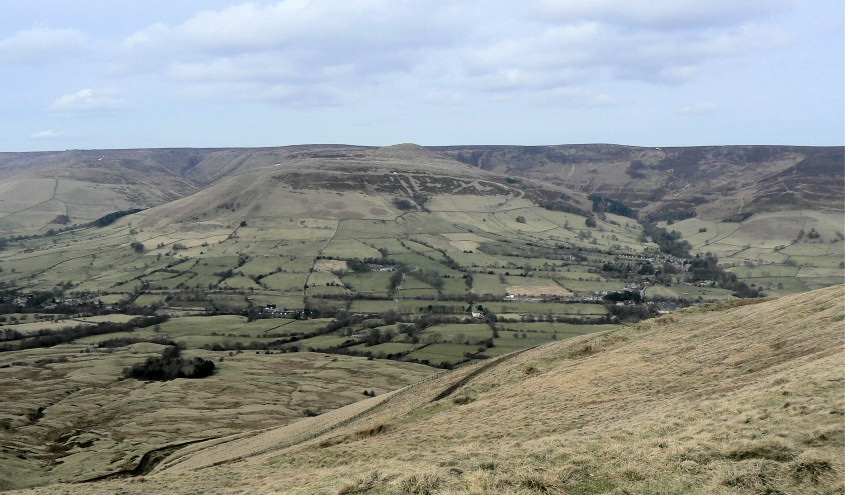 Grindslow Knoll was also part of our lunchtime view.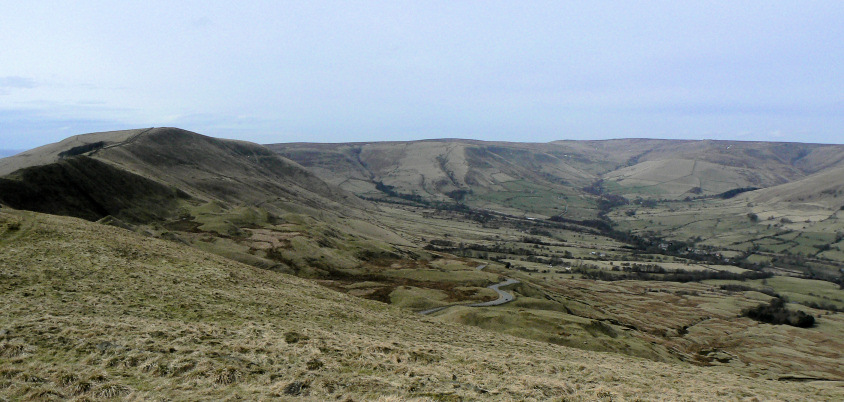 Rushup Edge, not on the route today.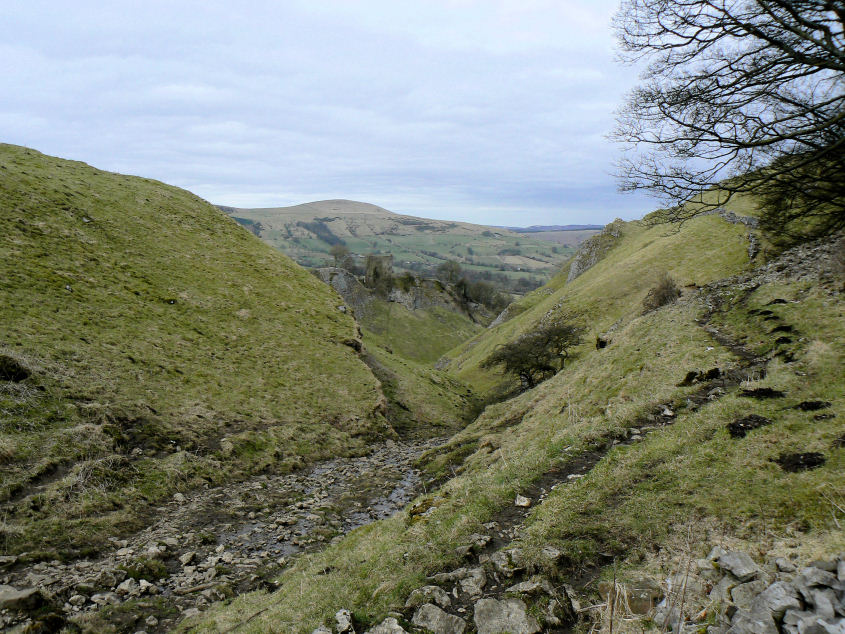 Cave Dale.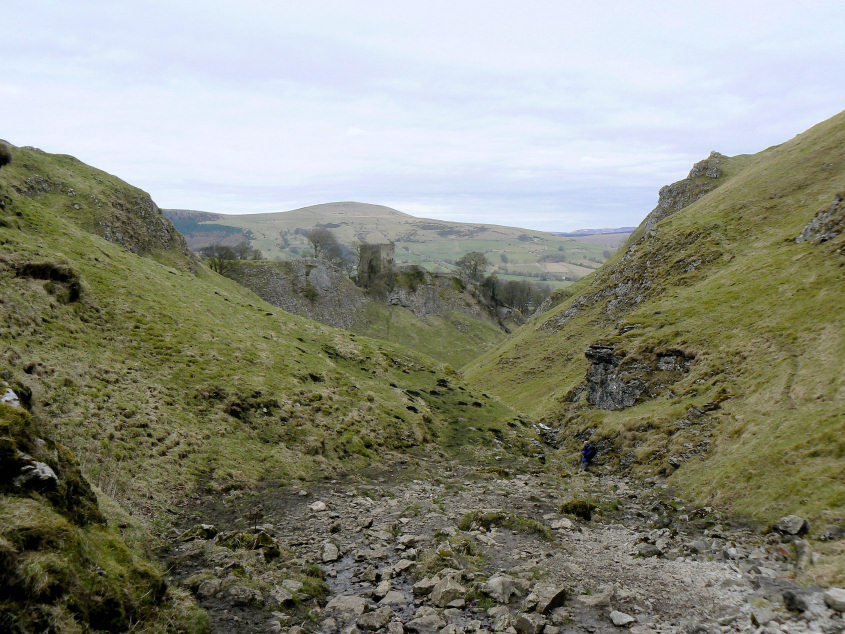 Peveril Castle above Cave Dale.
All pictures copyright © Peak Walker 2006-2023