Lathkill Dale - Peak District Walk
Friday 9th April 2010
With the Quiz League Season at an end this walk marked the start of a week off work for me. With a dry and warm day forecast I was hoping for a little more sunshine than I saw, but still it was nice to have my walking boots on again. It is a long time since I have visited Lathkill Dale when it was this busy, but by heading across Haddon Fields to do a bit of trig point bagging I also managed to find some solitude, along with some great views.
Start: Moor Lane car park (SK 1941 6444)
Route: Moor Lane car park - Bradford Dale - Alport - Haddon Fields (TP) - Over Haddon - Lathkill Dale - Ricklow Quarry - Cales Dale - Calling Low - Moor Lane car park
Distance: 10.5 miles Ascent: 486 metres Time Taken: 5 hours
Terrain: Good paths.
Weather: Warm and overcast.
Pub Visited: None Ale Drunk: None

An almost misty view across Darley Dale, to Beeley Moor, from the start of the walk.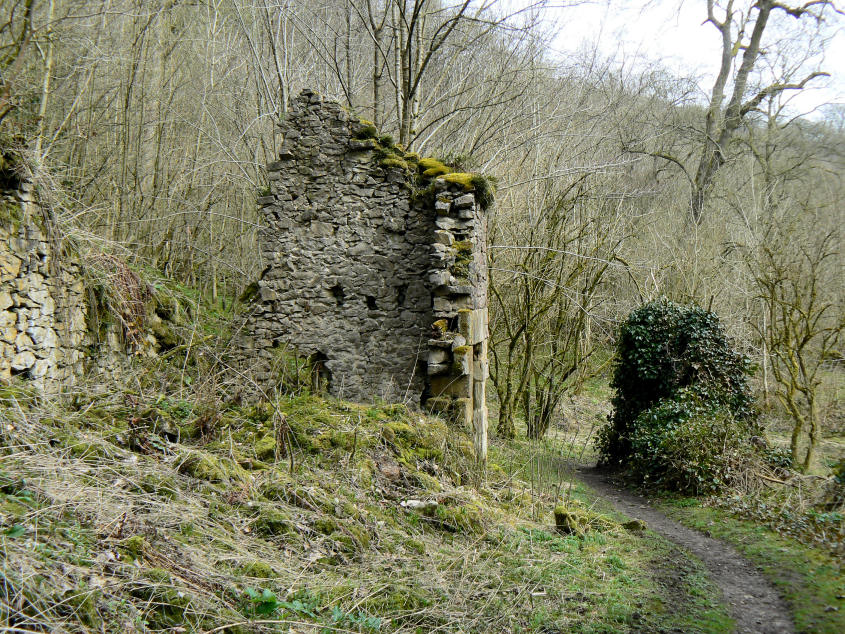 Heading down into Bradford Dale and the old ruin is clearly visible at this time of year.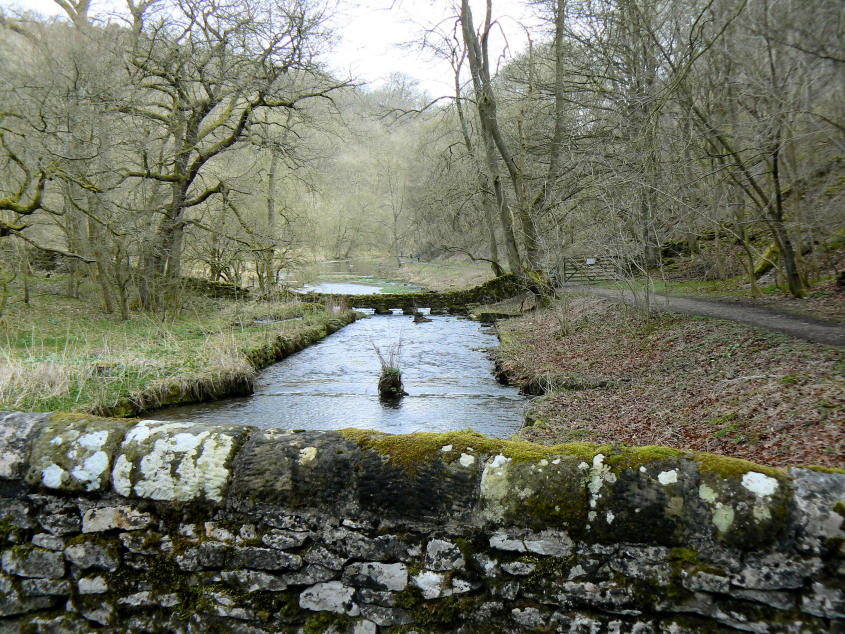 It is April isn't it? Bradford Dale looking more like it should in winter than in early April.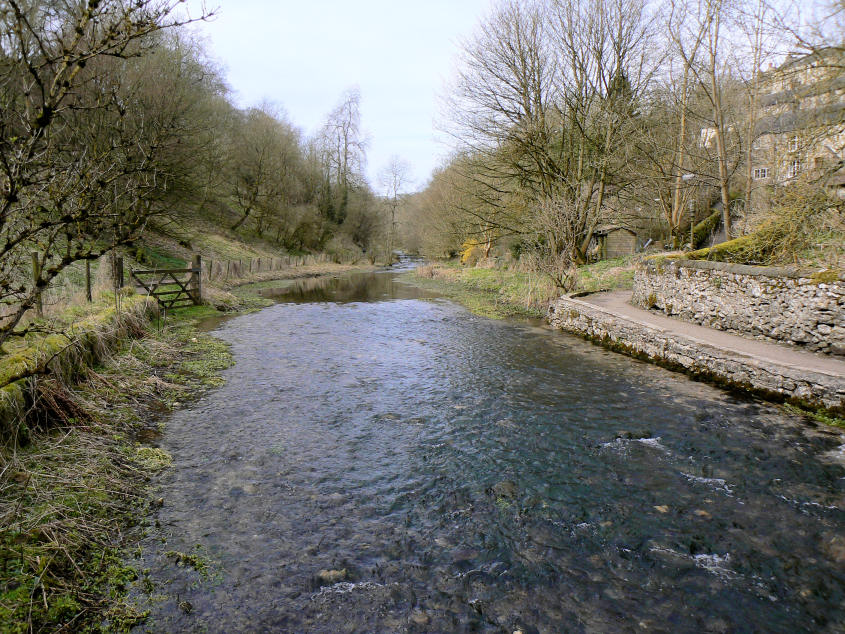 A very familiar scene to me these days. I do some work for Read Interiors, which is based in one of the cottages overlooking the river

Heading towards Haddon Fields, with views across to Stanton Moor.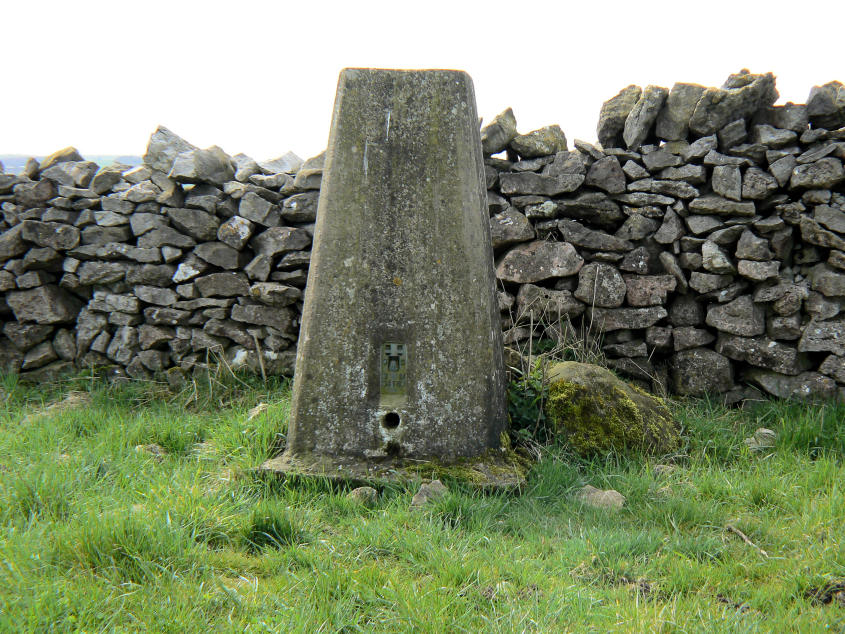 Noton Barn trig point. Having recently been described by a fellow OFC member Richard as a trig point bagger I thought I'd better live up to my reputation.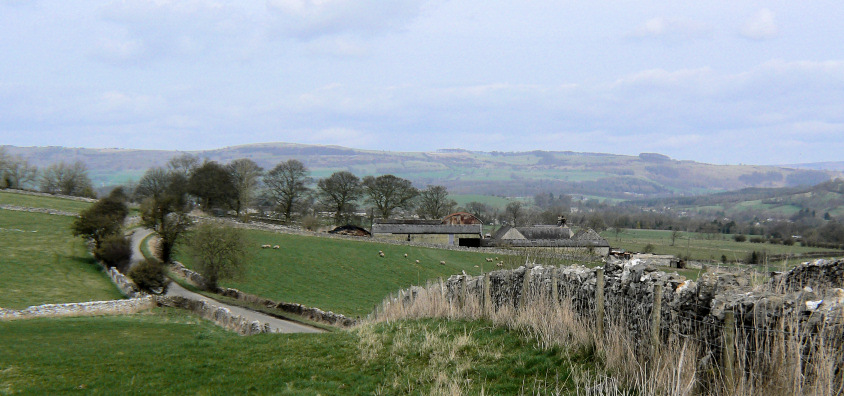 Looking across Noton Barn in the direction of Calton Pastures.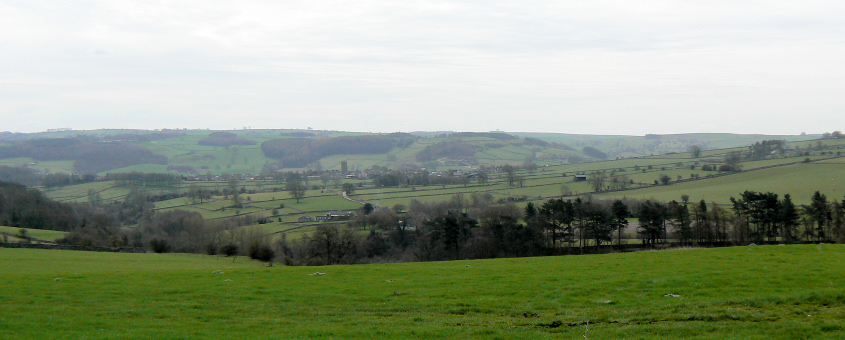 The view towards Youlgreave from my lunchtime spot.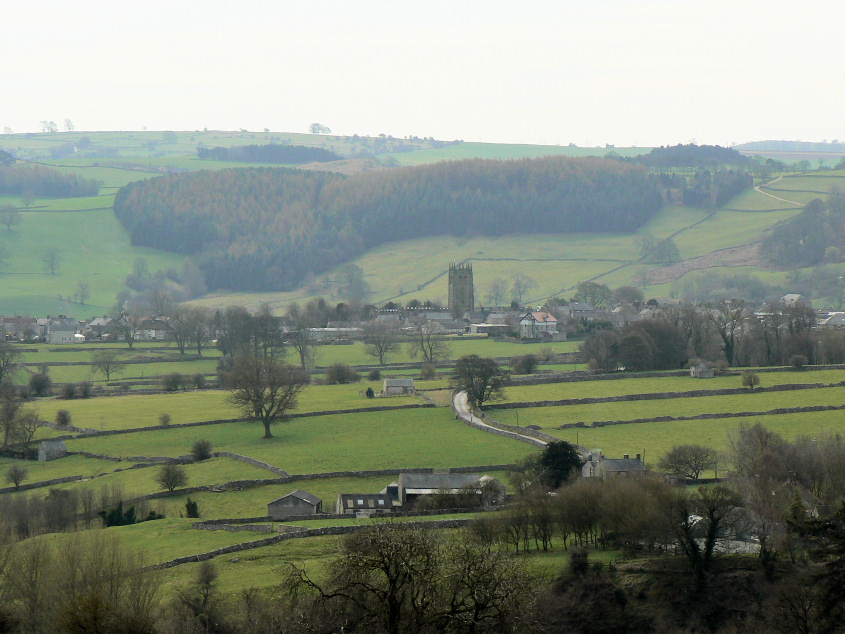 Youlgreave.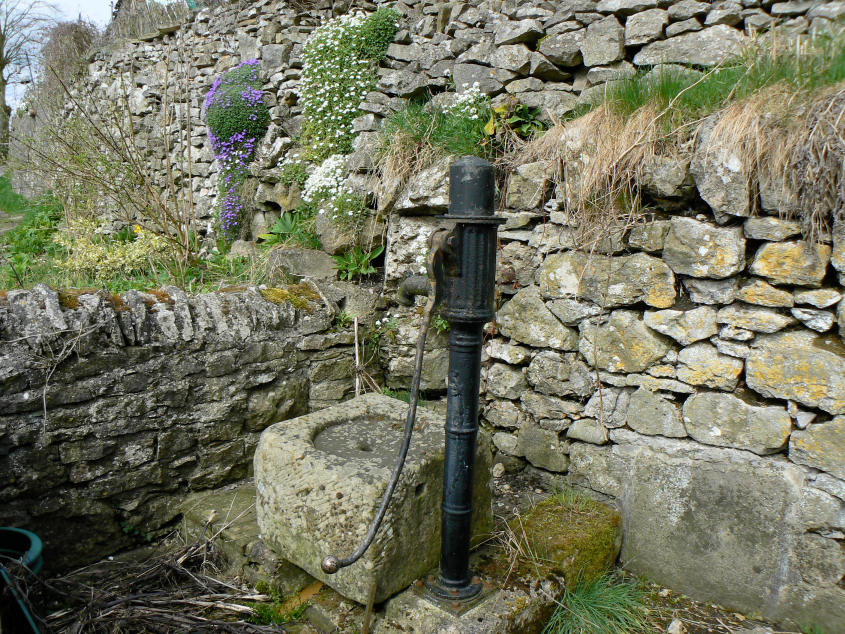 Not sure if it's old or new but it made an interesting feature in Over Haddon.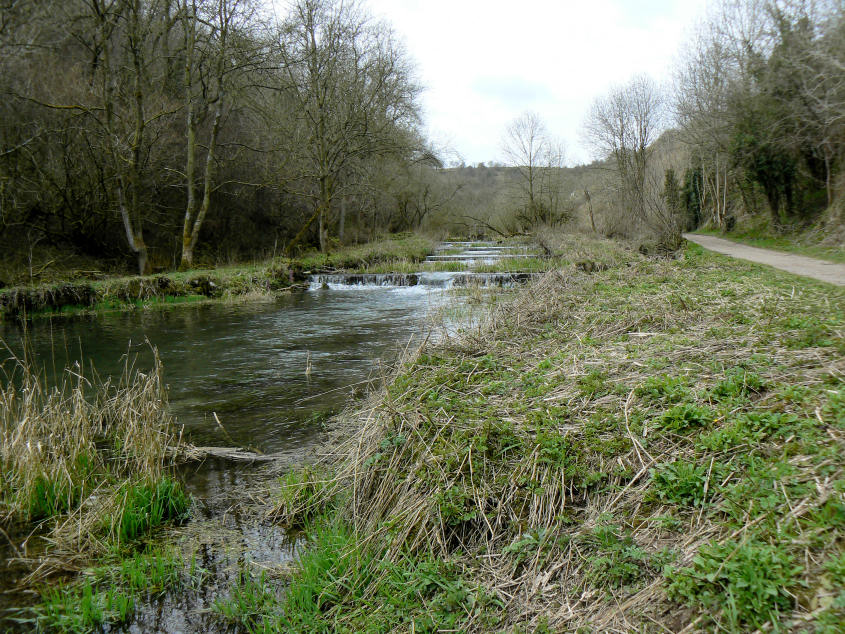 Entering Lathkill Dale.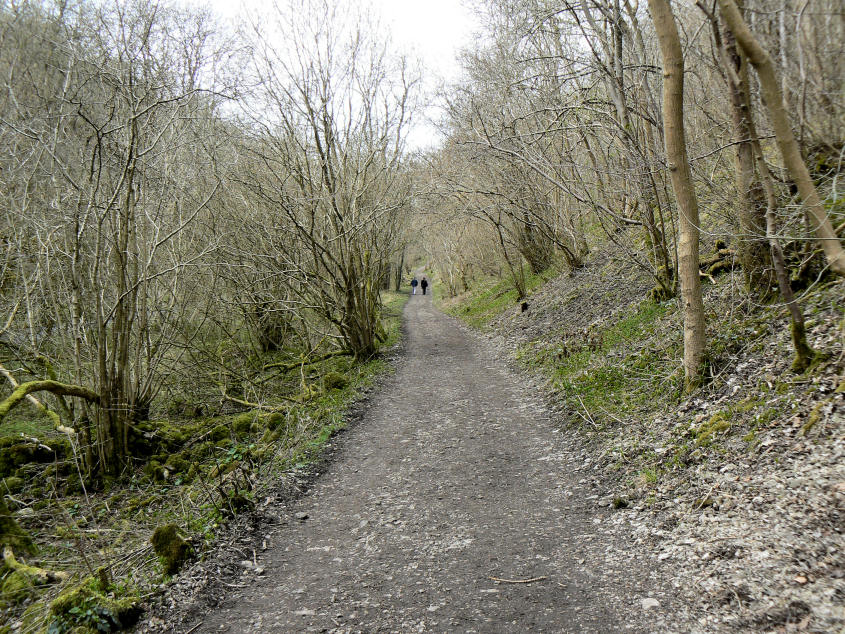 Another wintry scene.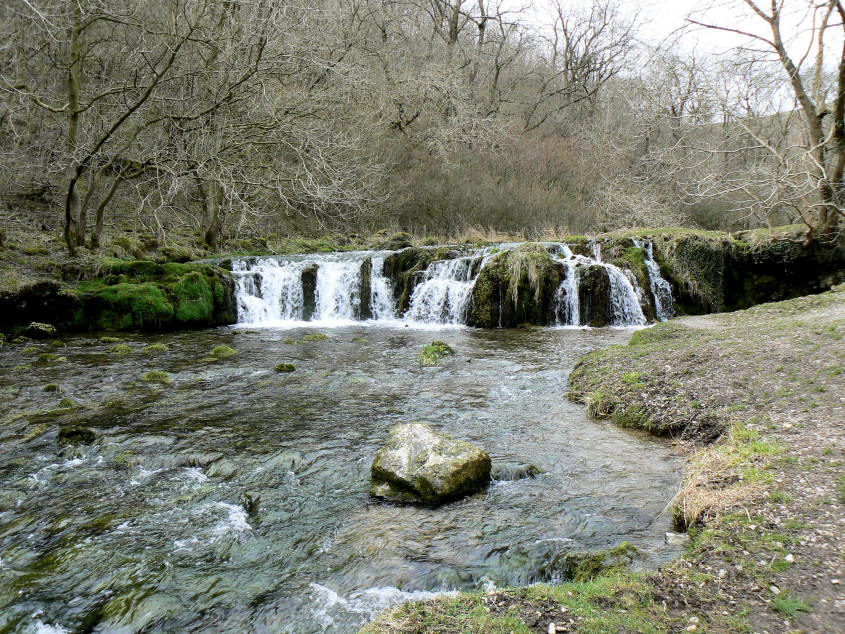 My favourite spot in Lathkill Dale.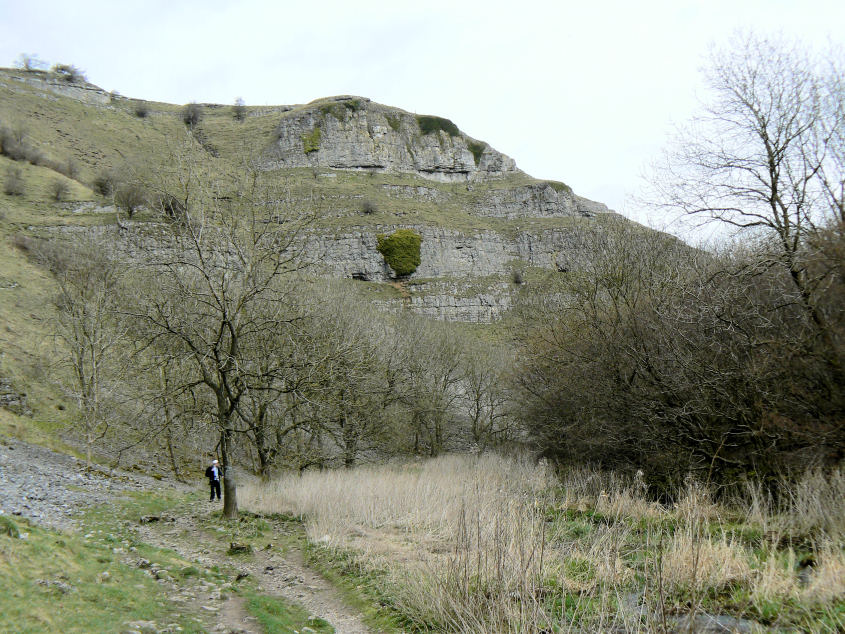 Parson's Crag.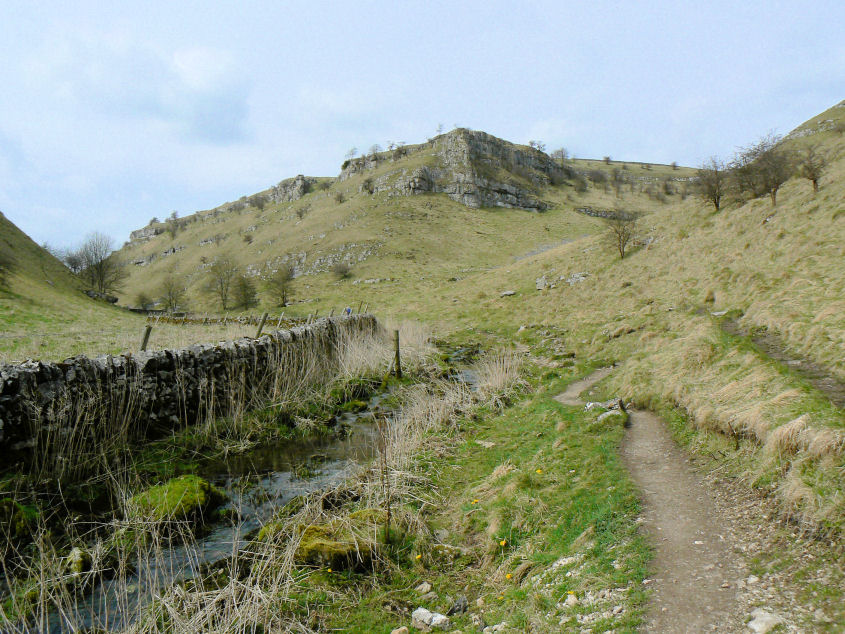 Heading towards the head of Lathkill Dale as the sun briefly threatens to come out.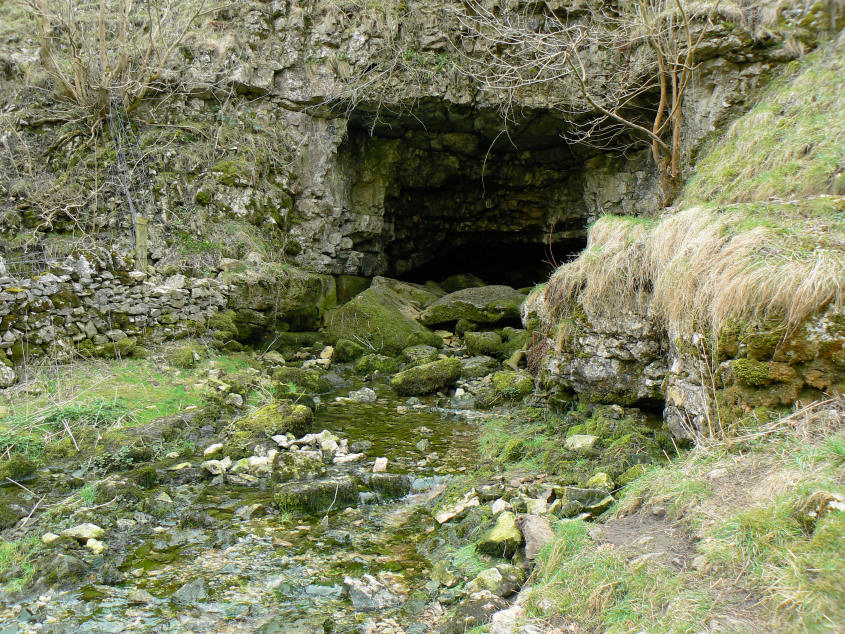 Despite visiting Lathkill Dale many times this is the first time I've noticed Lathkill Head Cave, the point where the River Lathkill starts. Possibly this is because it's rare for there to be any water appearing from it.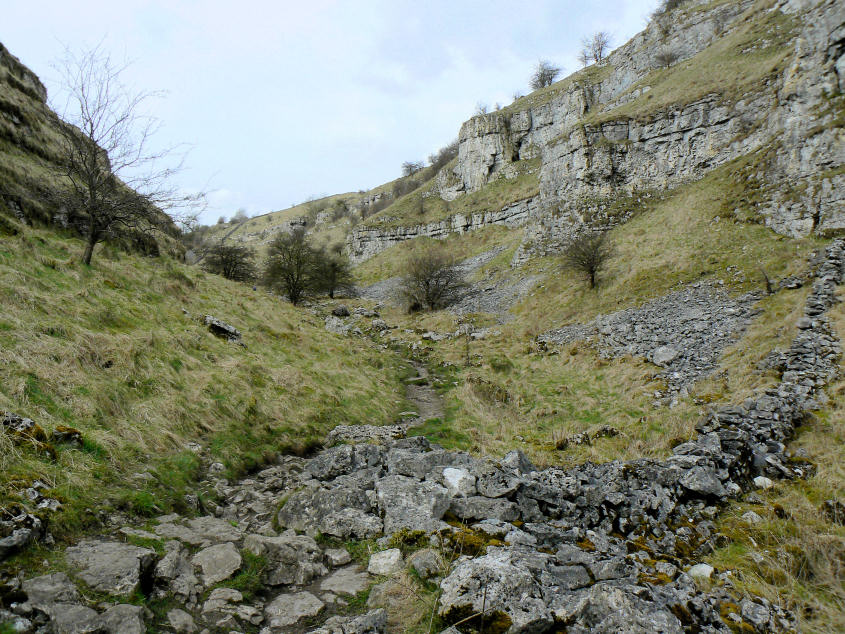 Heading through Lathkill Dale towards Ricklow Quarry.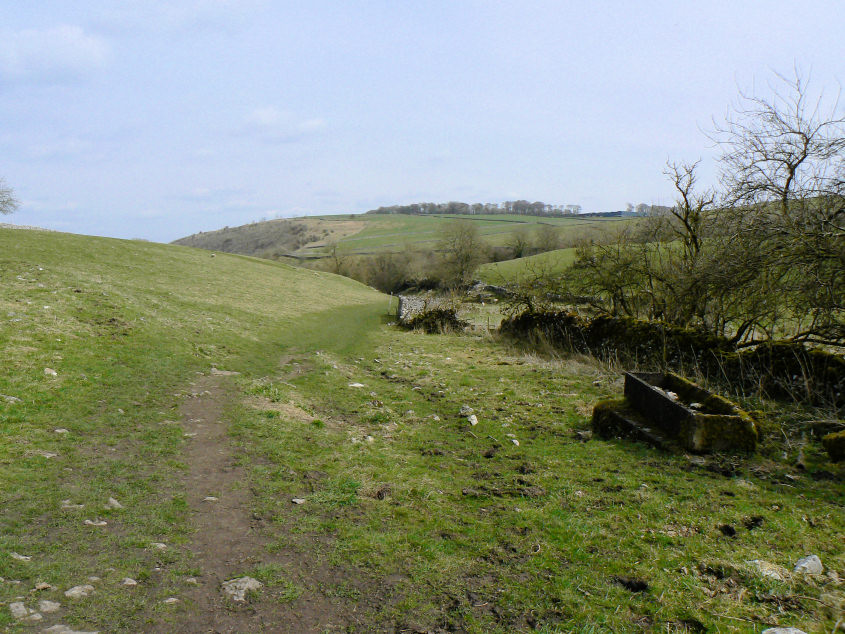 Leaving One Ash Grange Farm with views across Cales Dale to Calling Low.
All pictures copyright © Peak Walker 2006-2023