Bleaklow - Peak District Walk
Saturday 17th April 2010
After the recent dry spell of weather and with a good day forecast it seemed like the ideal time for a trip that involved crossing the moors and groughs on Bleaklow. The start, via Yellowslacks and Dowstone Clough, was new to me but I would certainly recommend it. I can't say that I noticed the lack of planes in the sky, but there again if they are there I enjoy watching them, especially if they are low flying jets, as they bring back great memories of my days living on RAF bases.
Start: Old Glossop (SK 0456 9482)
Route: Old Glossop - Yellowslacks - Dowstone Clough - Higher Shelf Stones (TP) - Hern Stones - Wain Stones - Bleaklow Head - Pennine Way - Cock Hill (TP) - Old Glossop
Distance: 8.5 miles Ascent: 520 metres Time Taken: 5 hours 15 mins
Terrain: Generally good paths but there is a section that involves crossing open and pathless moorland.
Weather: Warm and hazy.
Pub Visited: Wye Bridge Inn, Buxton Ale Drunk: Jennings Brewery, Stickle Pike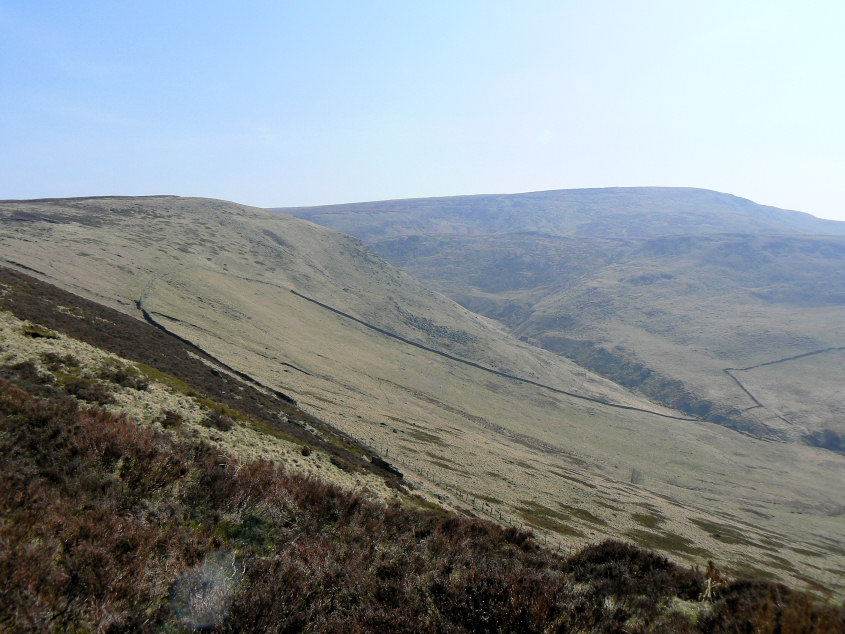 The view across to Lower Shelf Stones from the ascent of Yellowslacks.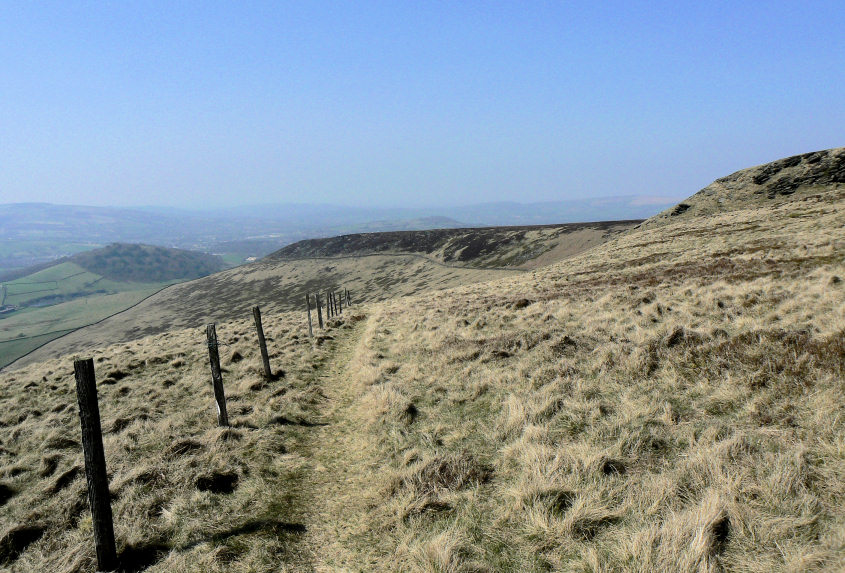 Looking back to Yellowslacks from the path to Dowstone Clough.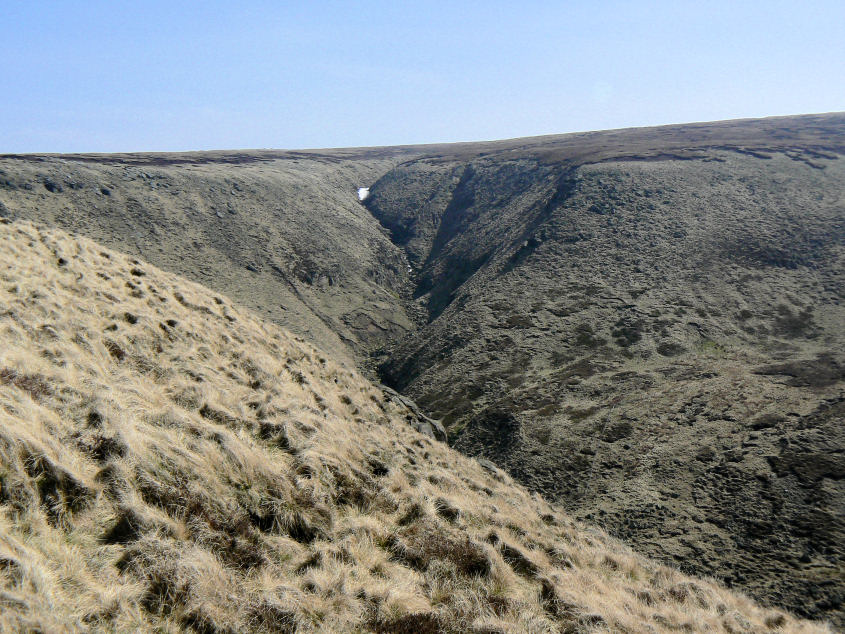 Dowstone Clough.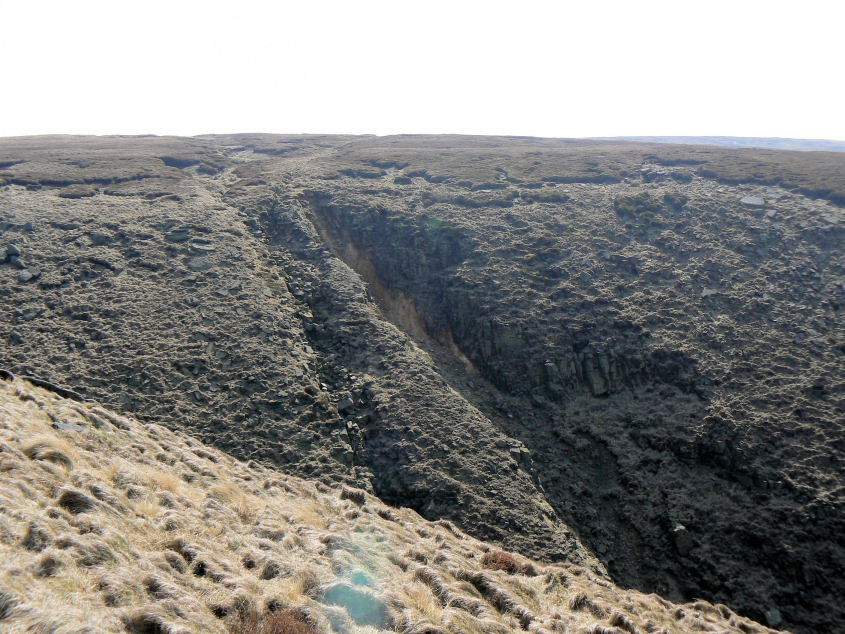 There appears to have been a recent landslip in Dowstone Clough.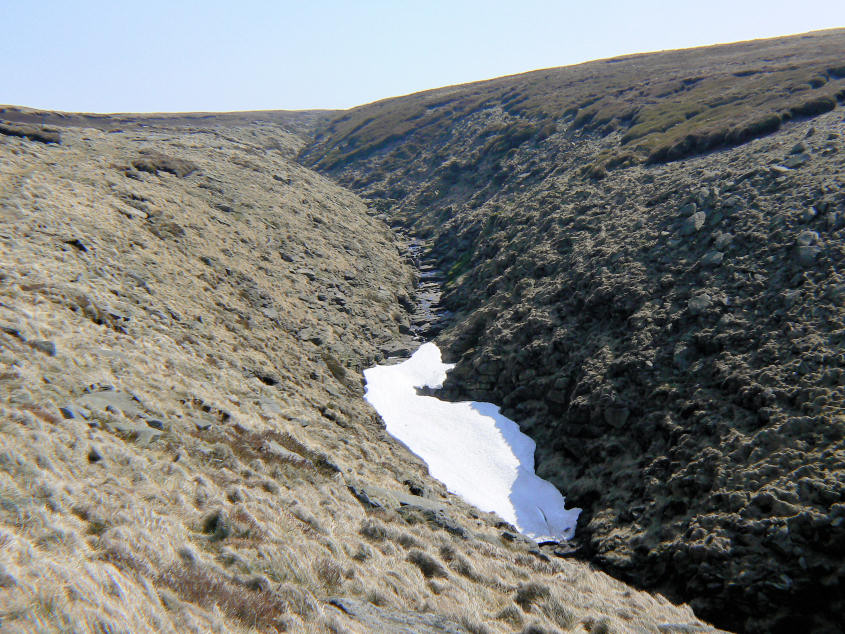 In sheltered spots the snow is still clinging on. This patch looked a couple of feet deep in places.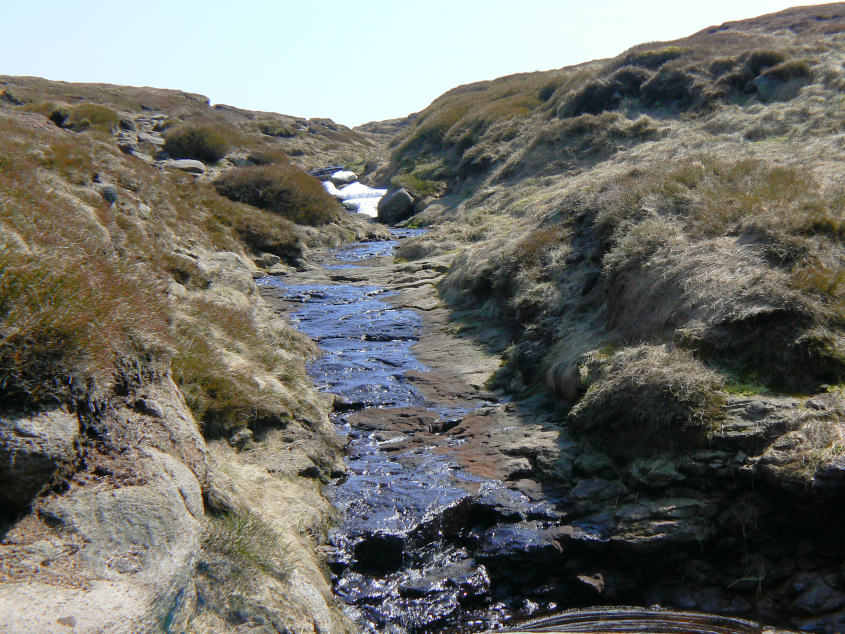 Looking up Yellowslacks Brook.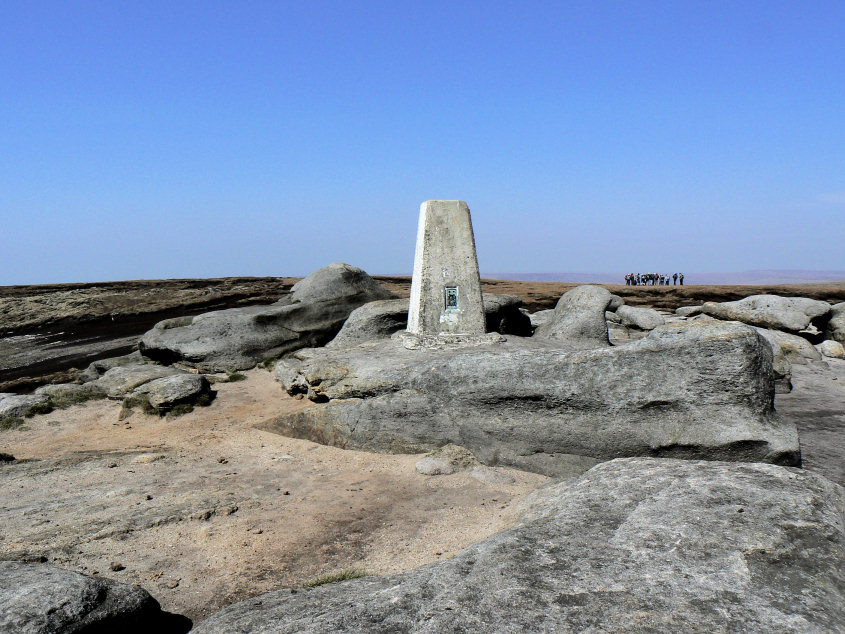 Higher Shelf Stones trig point. The group in the background were on a navigation course.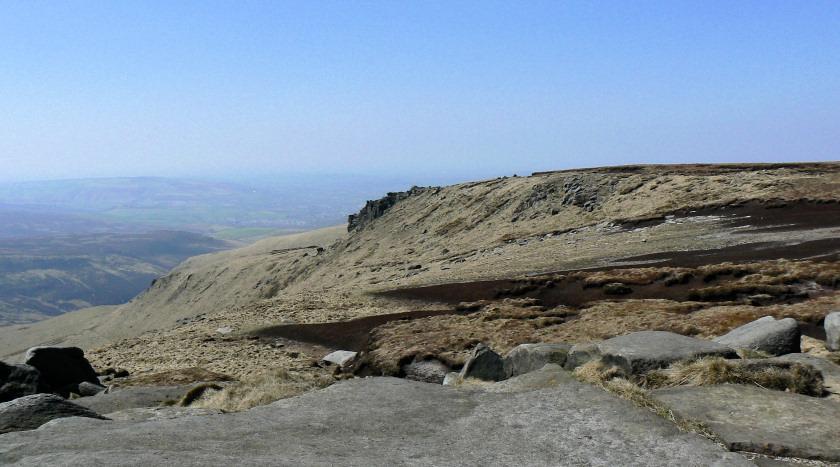 Lower Shelf Stones from Higher Shelf Stones.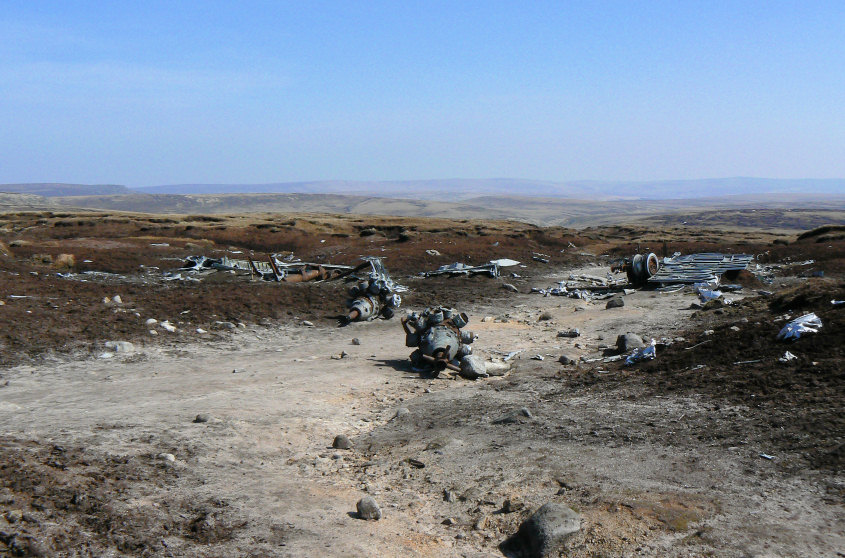 The wreckage from 'Overexposed'.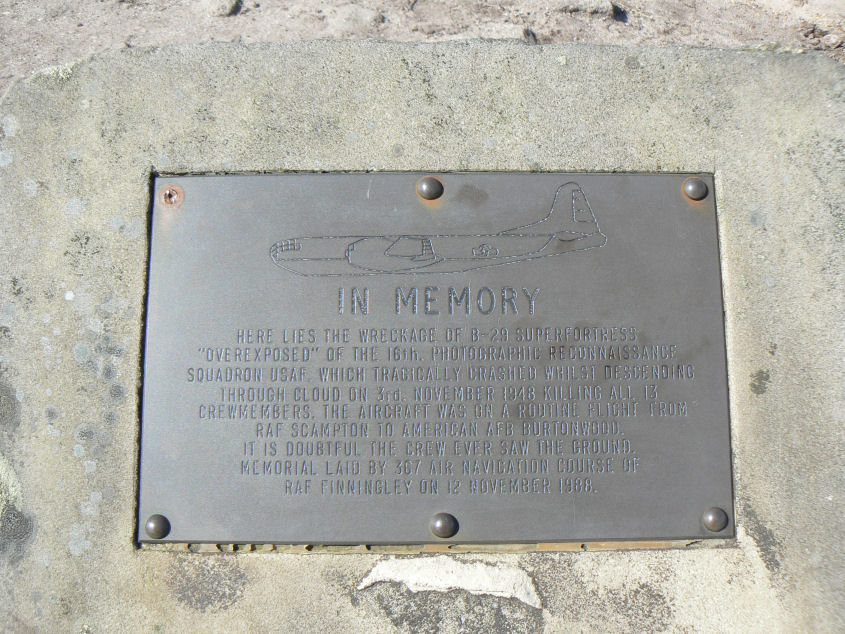 The memorial plaque to the crew.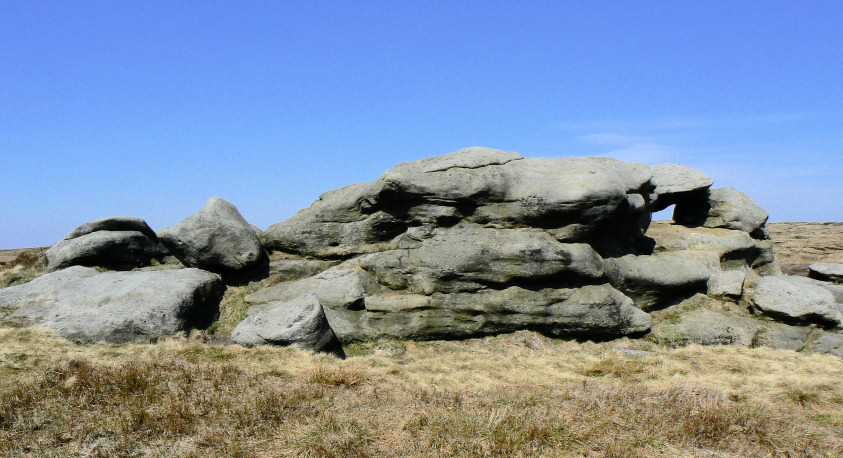 Hern Stones.
Wain Stones. Taken into the sun to avoid photographing the large group who were busy trying to get a bearing to Bleaklow Head.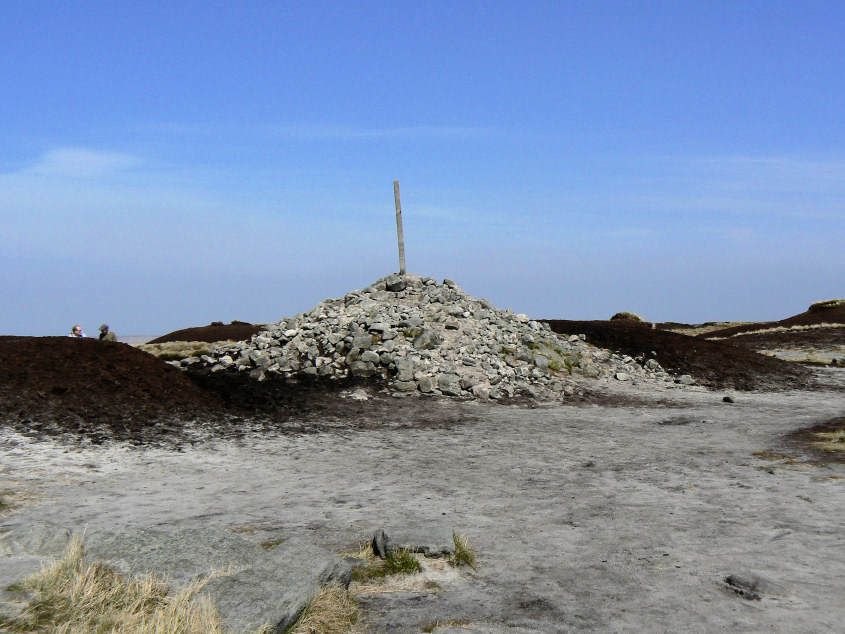 Bleaklow Head.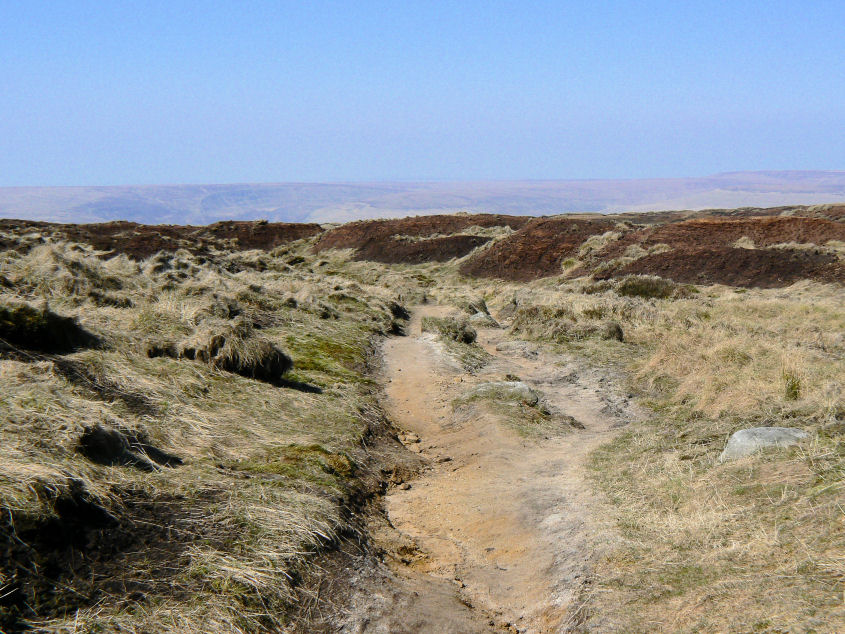 Following the Pennine Way to Wildboar Grain.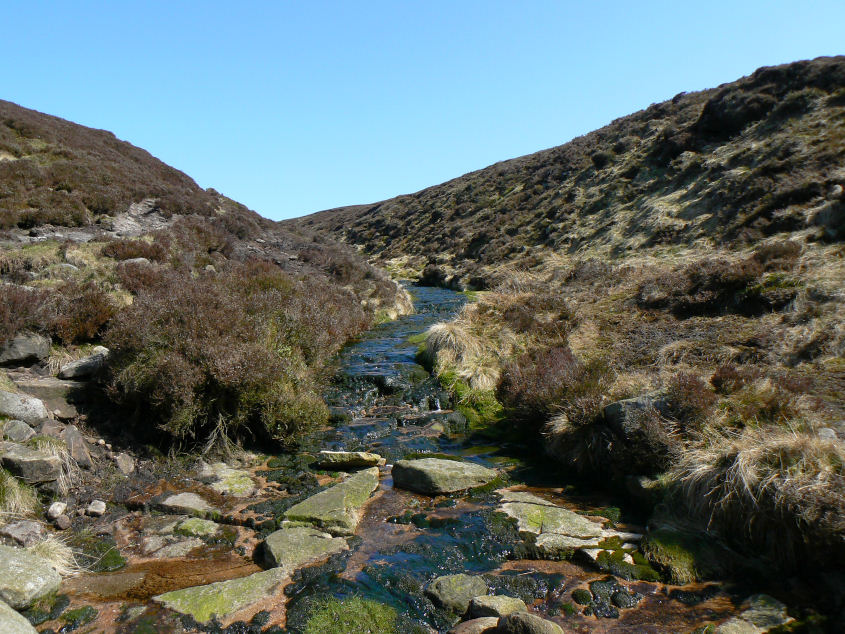 The delightful Wildboar Grain.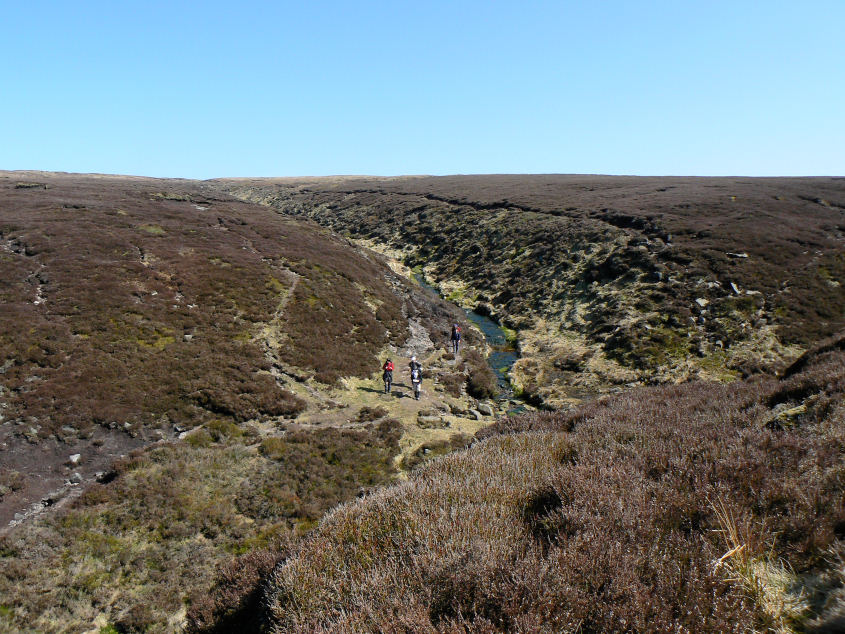 Looking back down on Wildboar Grain and Joseph Patch.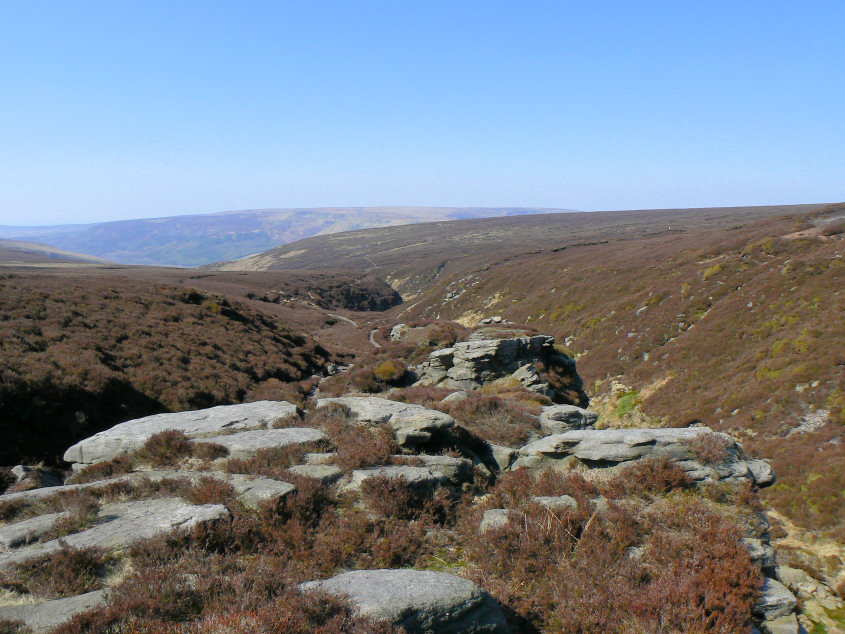 Looking down Torside Clough, which is the route the Pennine Way takes.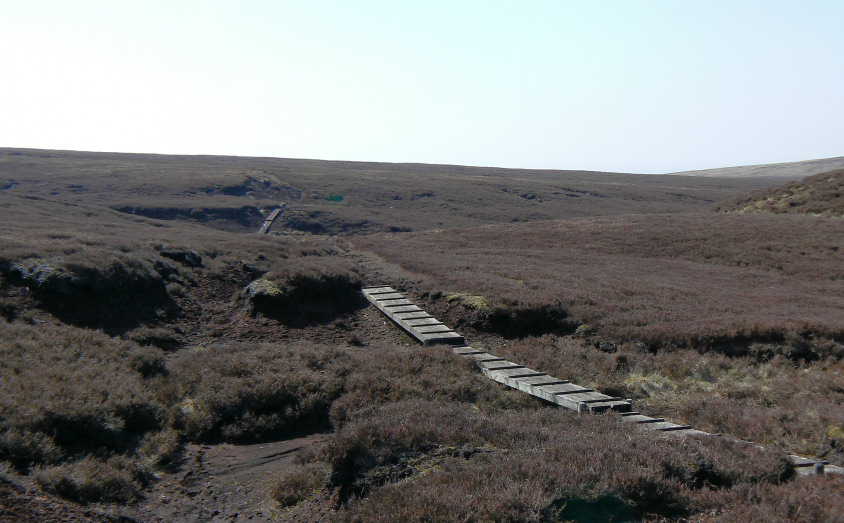 Our route was across this moorland which appears to be nameless on the map. The route is easy to follow even if the start of it can easily be missed. The wooden paths/bridges mean the going is relatively straightforward.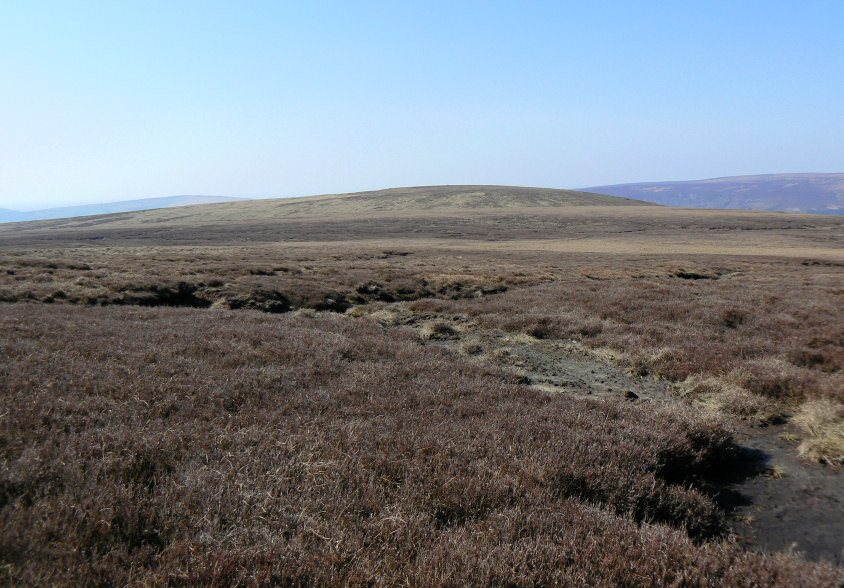 Following the wooden bridges across the moor and bogs eventually brings you to the summit in the picture, which again appears to be nameless on the map.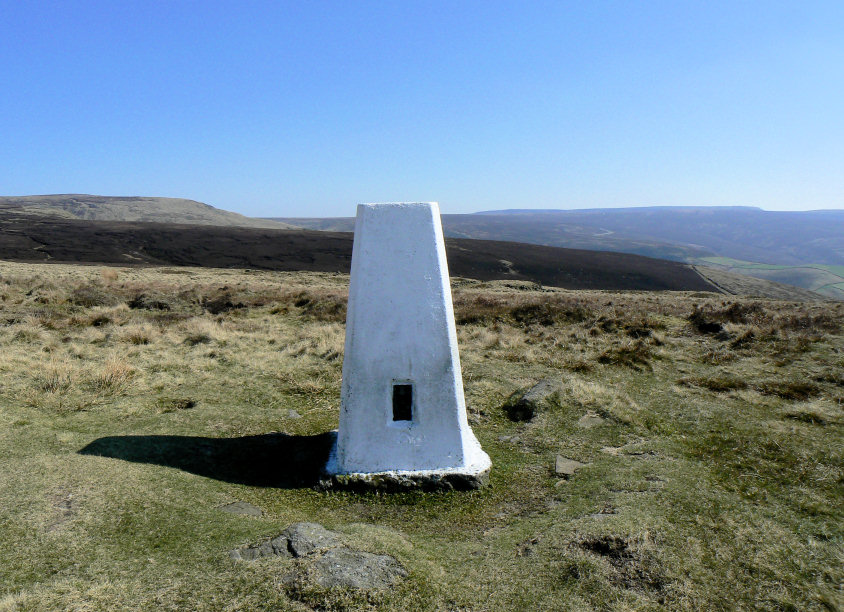 Cock Hill's trig point. Typically, now that the walk is nearly over, the haze that has obscured the long distance views all days is clearing.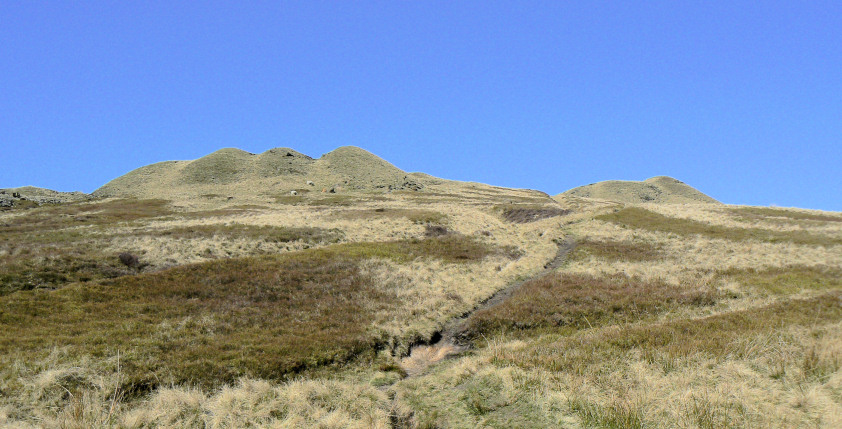 Cock Hill from the start of the path back to Old Glossop.
All pictures copyright © Peak Walker 2006-2023