Kinder Scout - Peak District Walk
Friday 21st May 2010
John decided to take a day off and go walking, so we headed out to visit the northern edge of Kinder Scout. It has been a good few years since we have walked on this side of Kinder and the route back down Ashop Clough was new to us.
Start: Birchen Clough Bridge lay-by (SK 1092 9146)
Route: Birchen Clough Bridge lay-by - Woodlands Valley - Fair Brook - The Edge - Ashop Head - Ashop Clough - Birchen Clough Bridge lay-by
Distance: 9 miles Ascent: 561 metres Time Taken: 5 hours 5 mins
Terrain: Good paths.
Weather: Warm, overcast and hazy.
Pub Visited: Yorkshire Bridge Inn Ale Drunk: Scotts 1816, Copper Dragon Brewery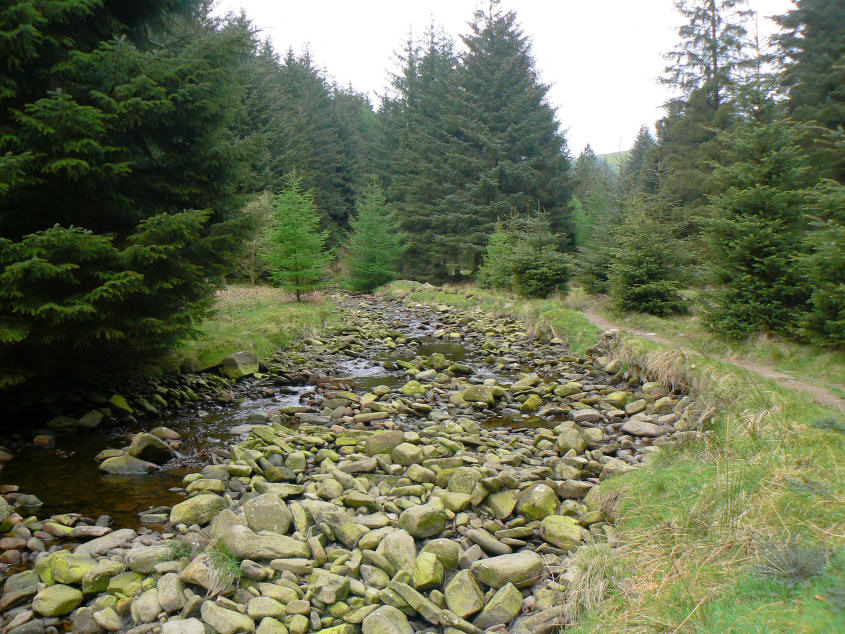 Walking through Snake Plantations next to an unnamed tributary to the River Ashop.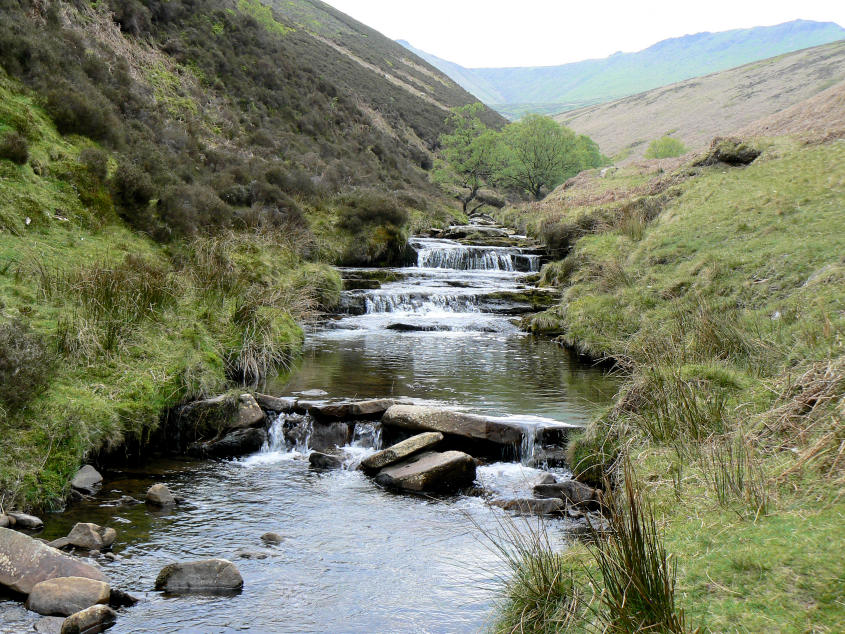 Following the path alongside Fair Brook.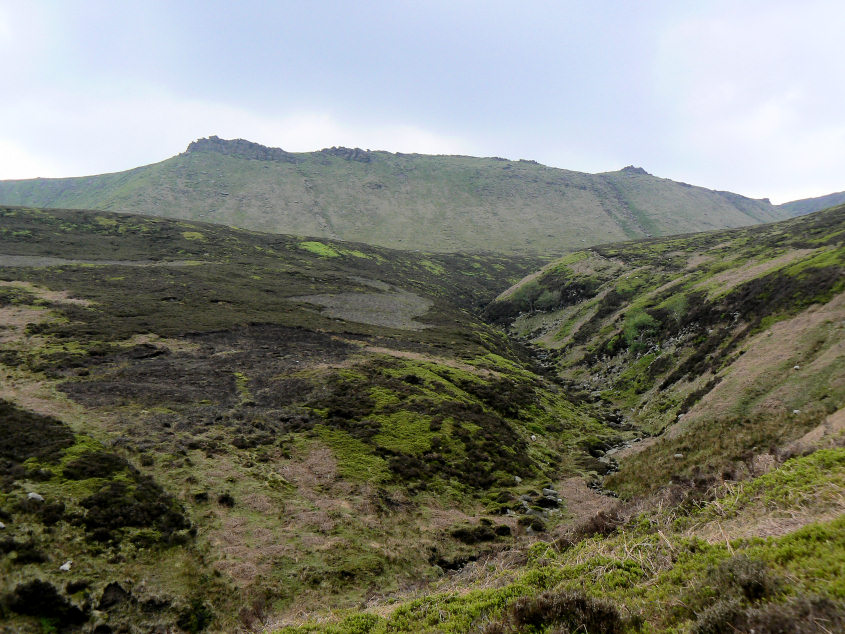 Seal Edge ahead, which we wouldn't be walking on today.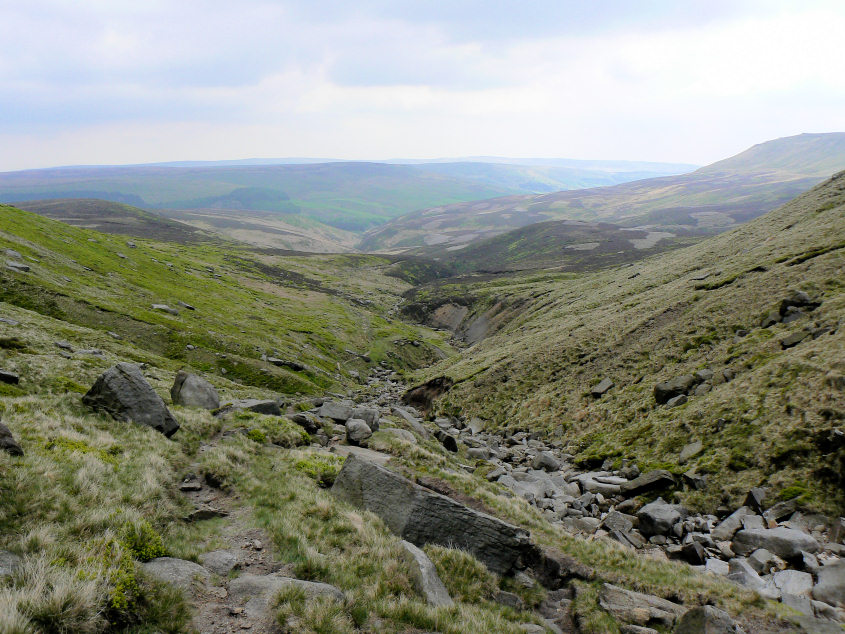 Looking back down Fair Brook towards Bleaklow.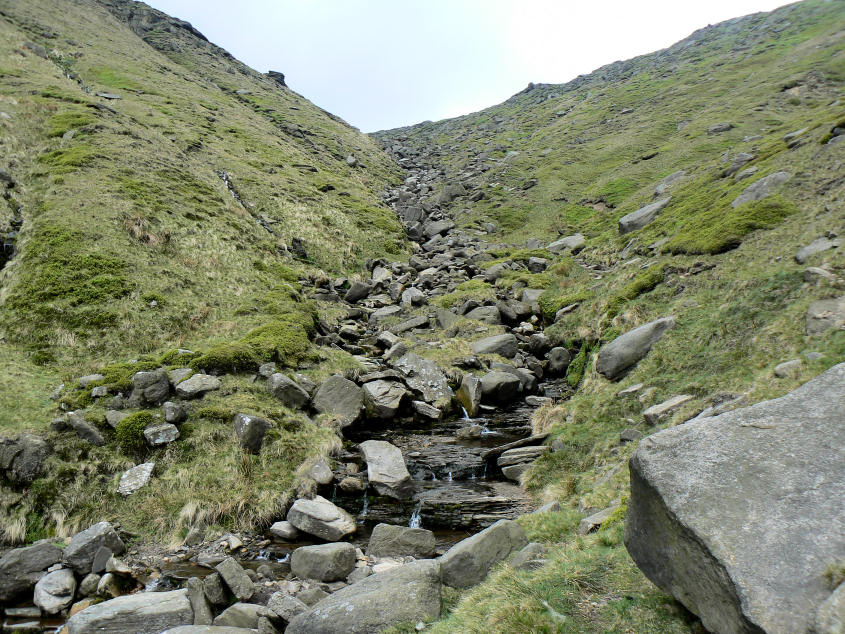 The last steep section of the climb onto Kinder.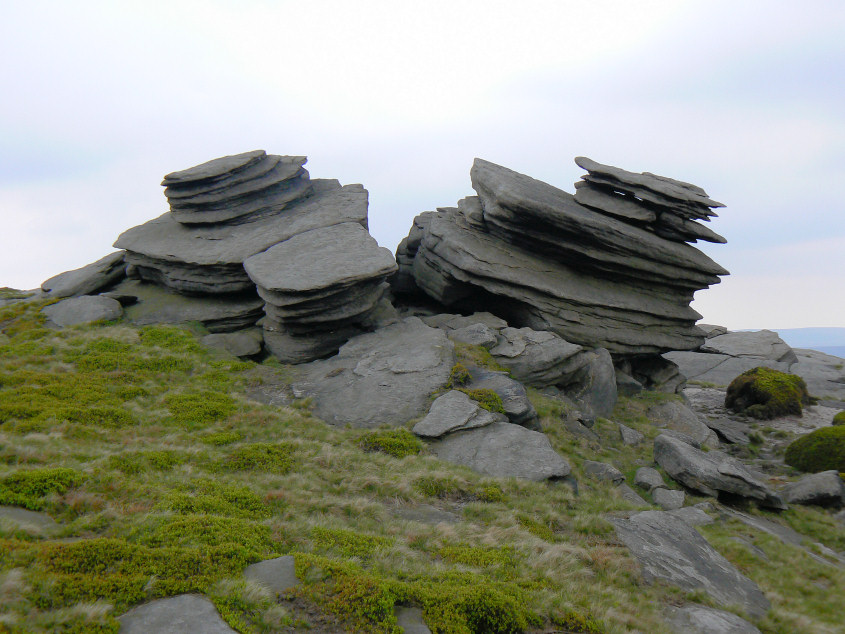 Strange rock formations on Fairbrook Naze.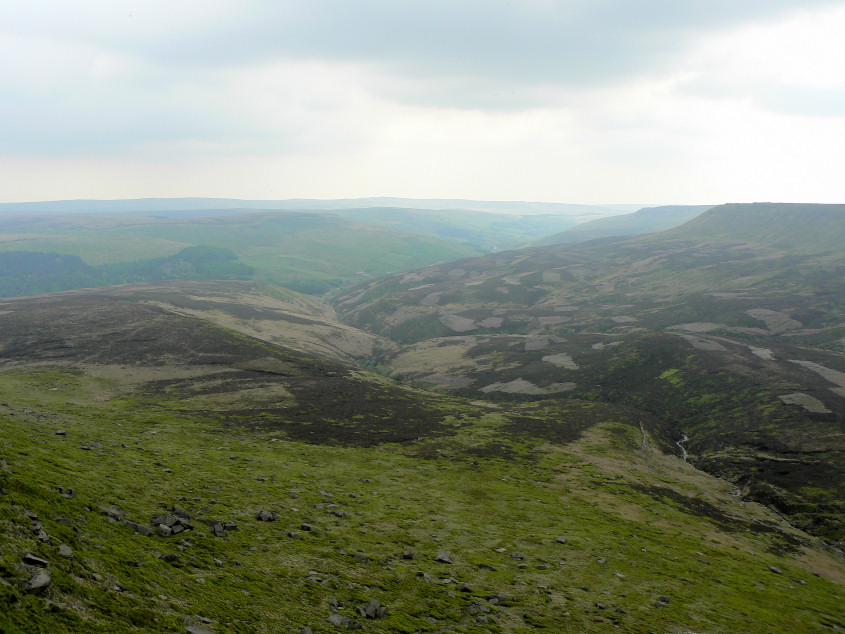 The route we followed up Fair Brook is easy to pick out from Fairbrook Naze.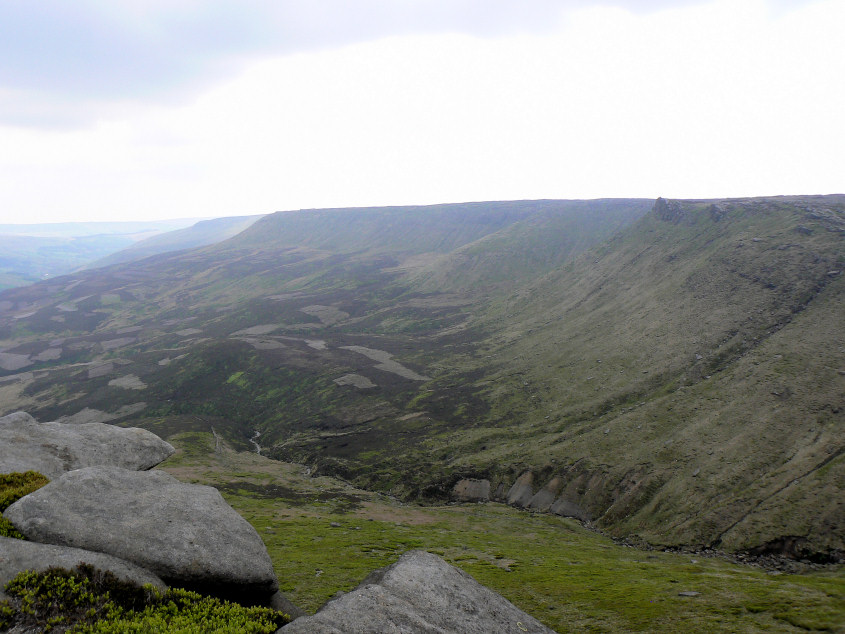 Seal Edge, from Fairbrook Naze.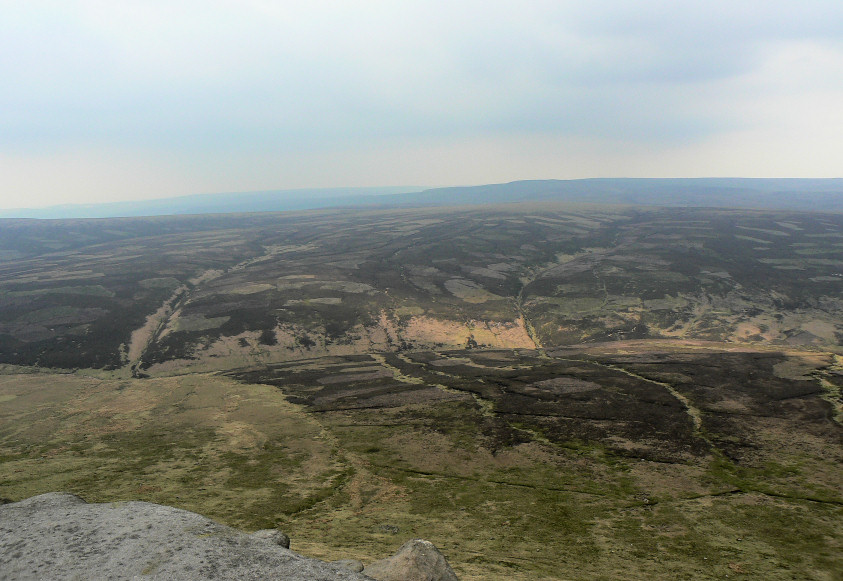 Looking across Ashop Clouh to Featherbed Top.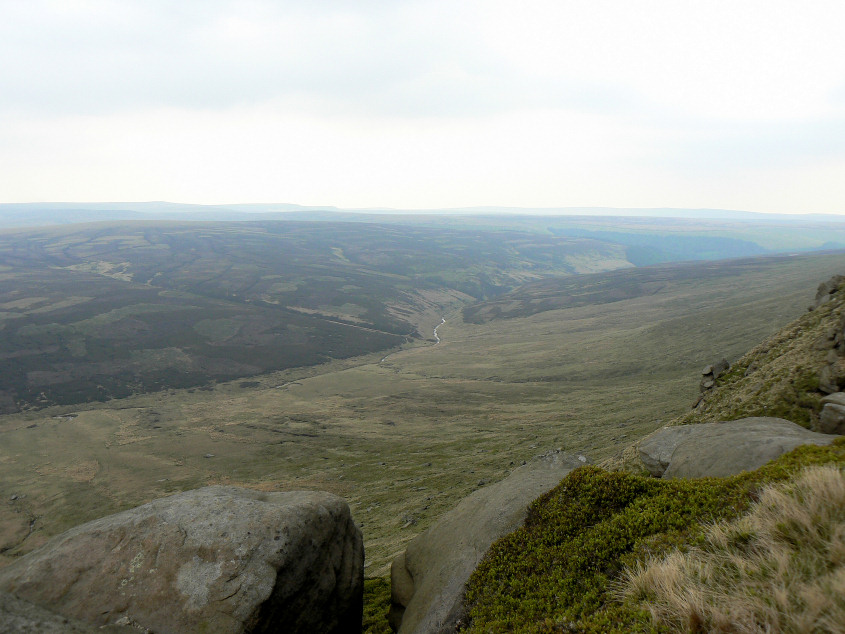 The route back, via Ashop Clough, is easy to pick out from above.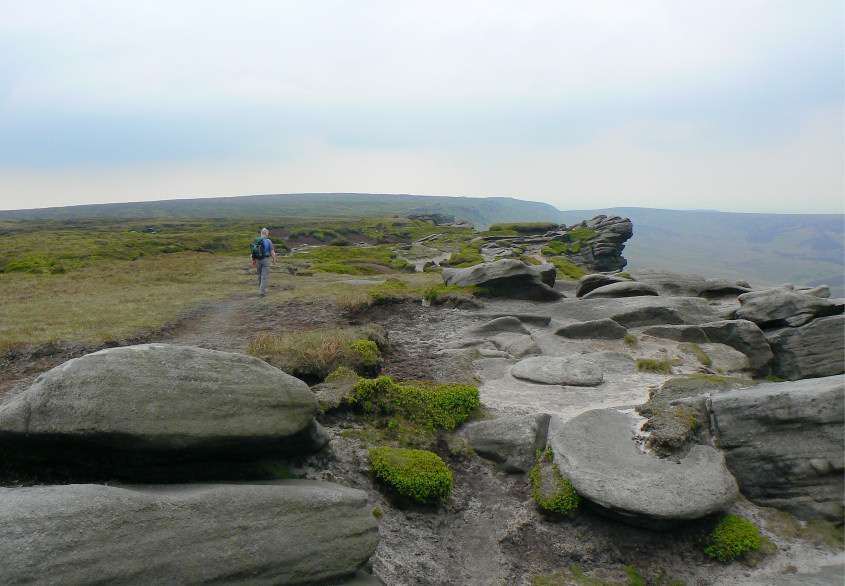 Following the very quiet path along The Edge.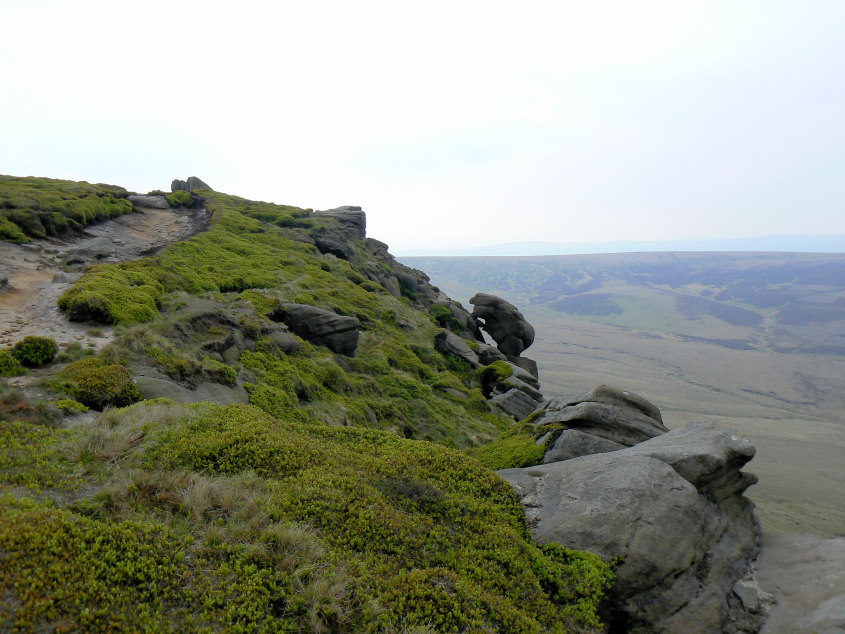 The Ewe comes into view.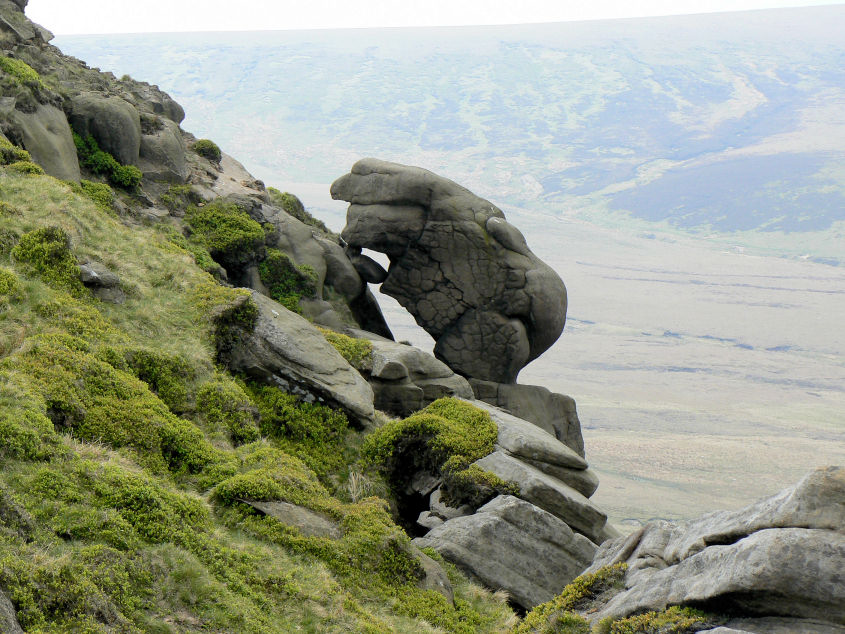 The Ewe.
The distinctive Boxing Gloves.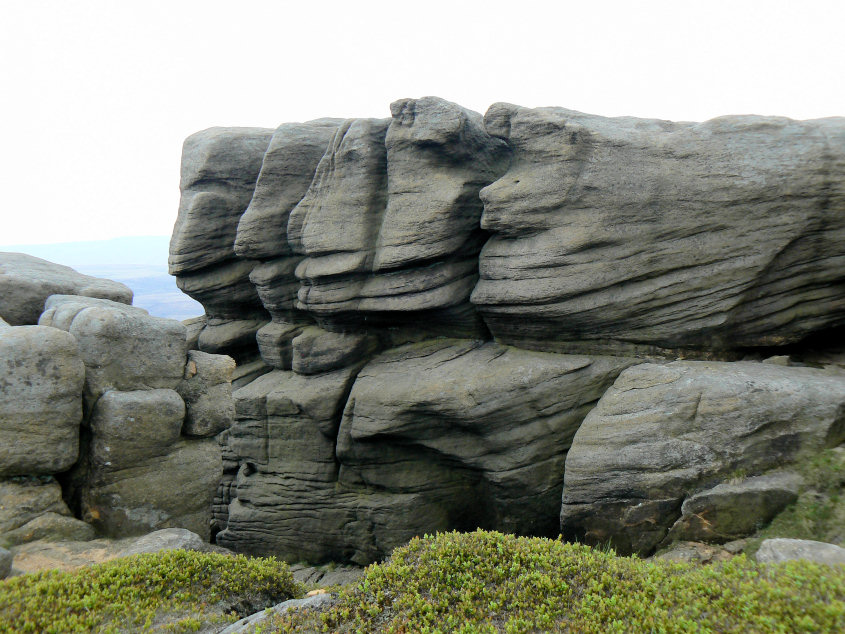 Faces in the rocks next to the Boxing Gloves. Derbyshire's answer to Mount Rushmore.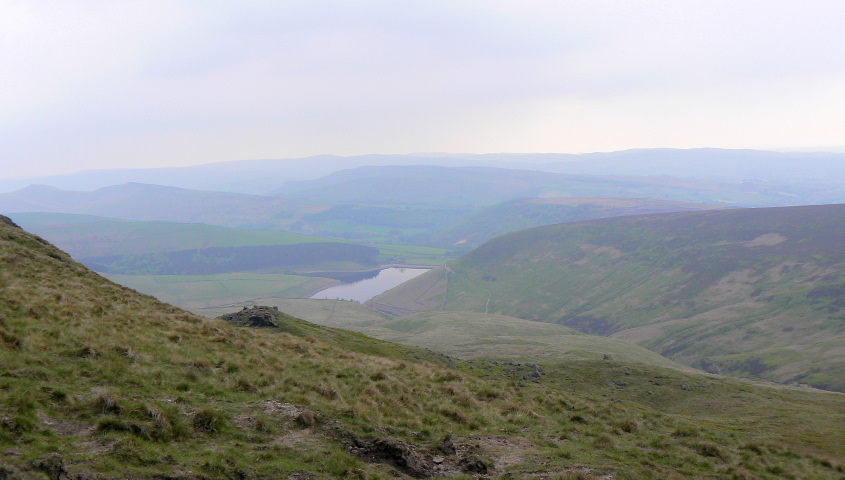 Kinder Reservoir looks low, from the top of Ashop Head.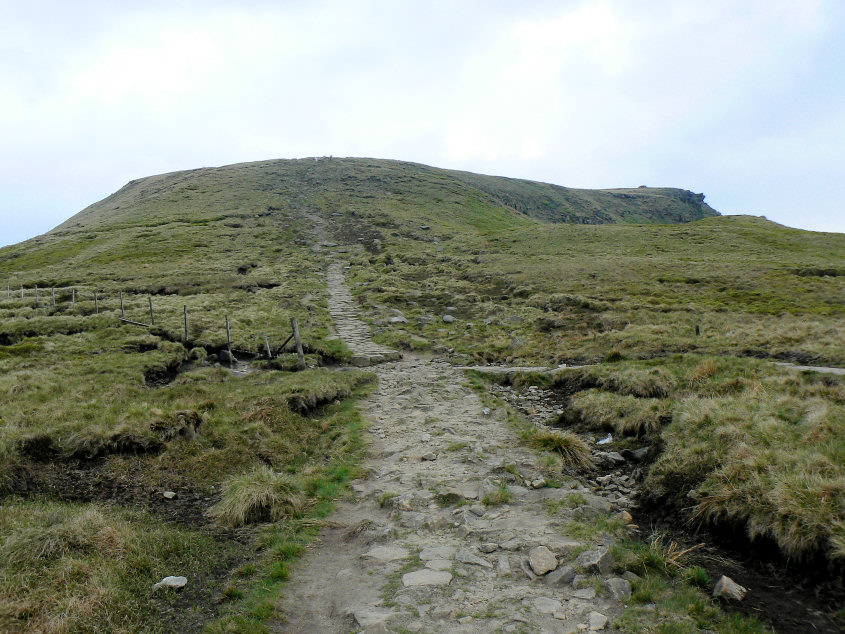 Ashop Head.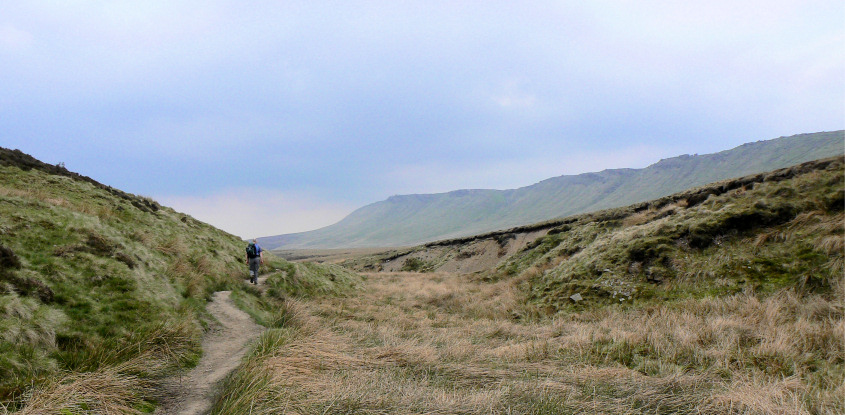 Following the straightforward and relatively flat path along Ashop Clough.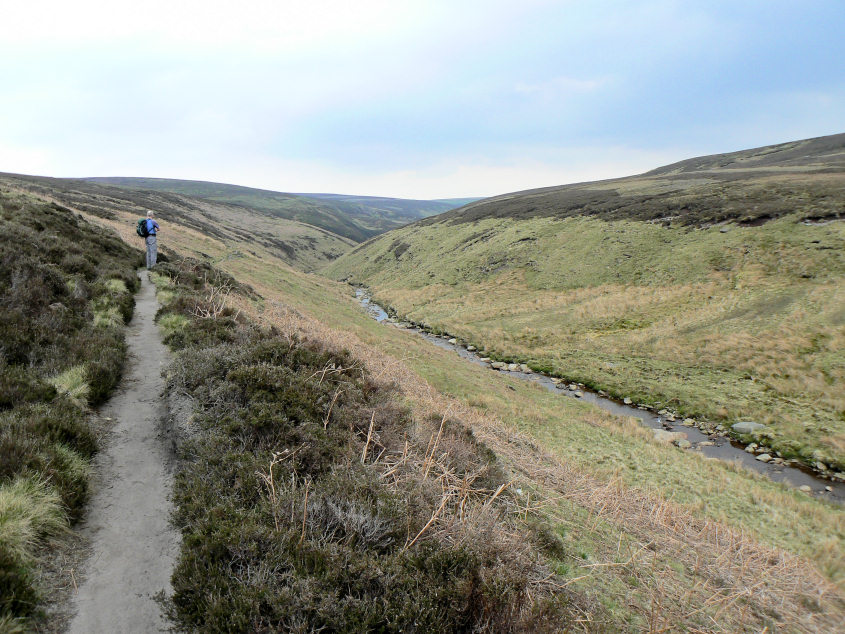 Ashop Clough. Shortly after this shot was taken we came across a grouse and her chicks walking on the path. The poor thing didn't know what to do, she kept rushing at us and trying to stop us going along the path, whilst we were trying to both avoid her and make sure we didn't stand on any of her chicks, that were running around us in all directions.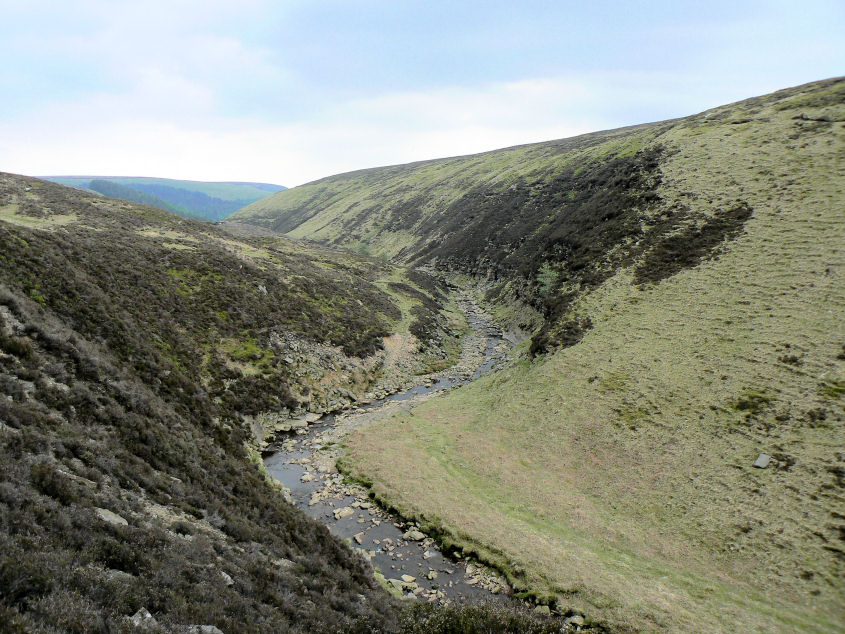 Approaching Rough Bank, which was the point at which we climbed out of Ashop Clough and followed the higher path into Snake Plantations.
All pictures copyright © Peak Walker 2006-2023