Mam Tor - Peak District Walk
Monday 16th August 2010
After an enforced few weeks away from the hills I was lucky enough to time my first walk for a day when the sun came out. As a writing deadline was looming this shorter version of a favourite route was the ideal choice for combining work with a gentle walk to confirm my lack of fitness.
Start: Castleton car park (SK 1491 8299)
Route: Castleton car park - Cave Dale - Windy Knoll - Mam Tor (TP) - Hollins Cross - Castleton car park
Distance: 5.75 miles Ascent: 376 metres Time Taken: 3 hours 15 mins
Terrain: Good paths.
Weather: Hot with a welcome breeze on the Great Ridge.
Pub Visited: None Ale Drunk: None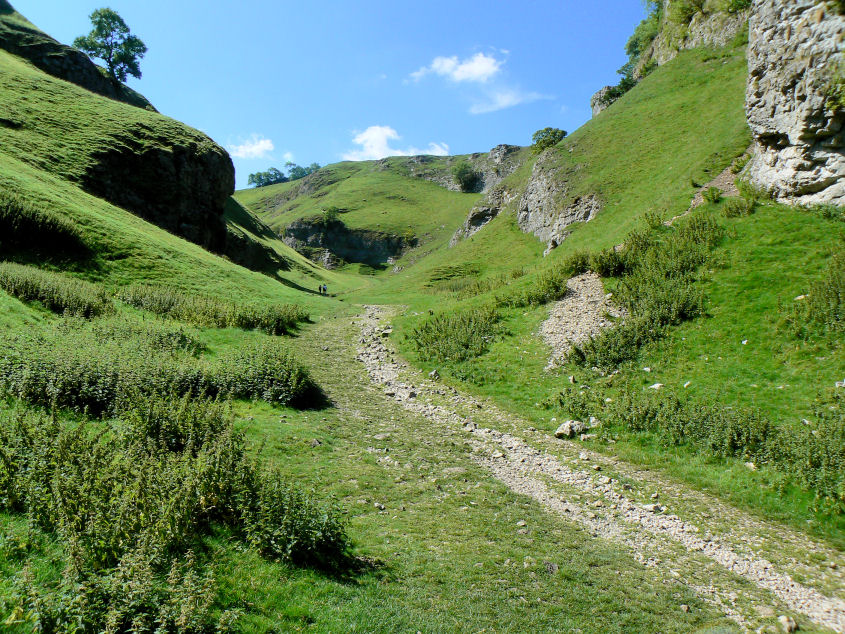 Heading into Cave Dale.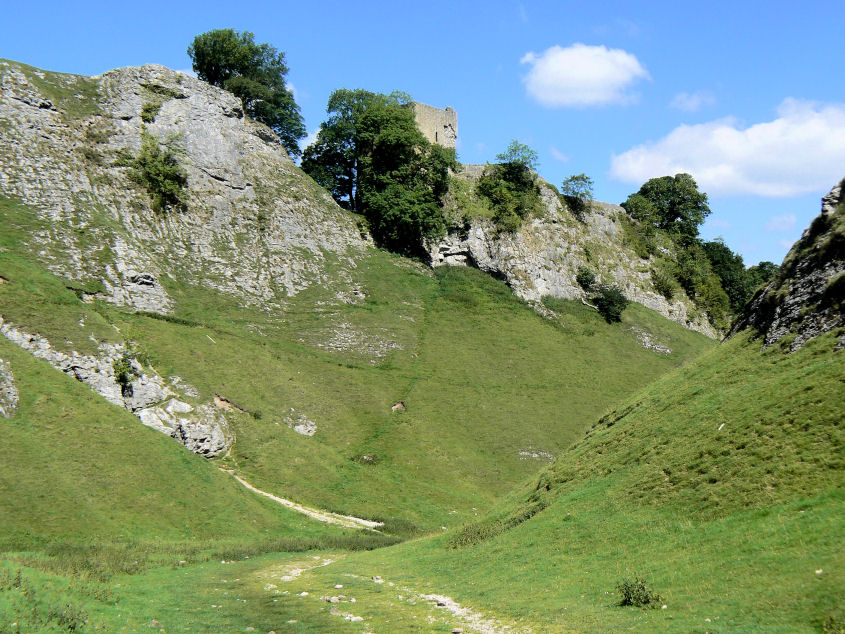 Peveril Castle above Cave Dale.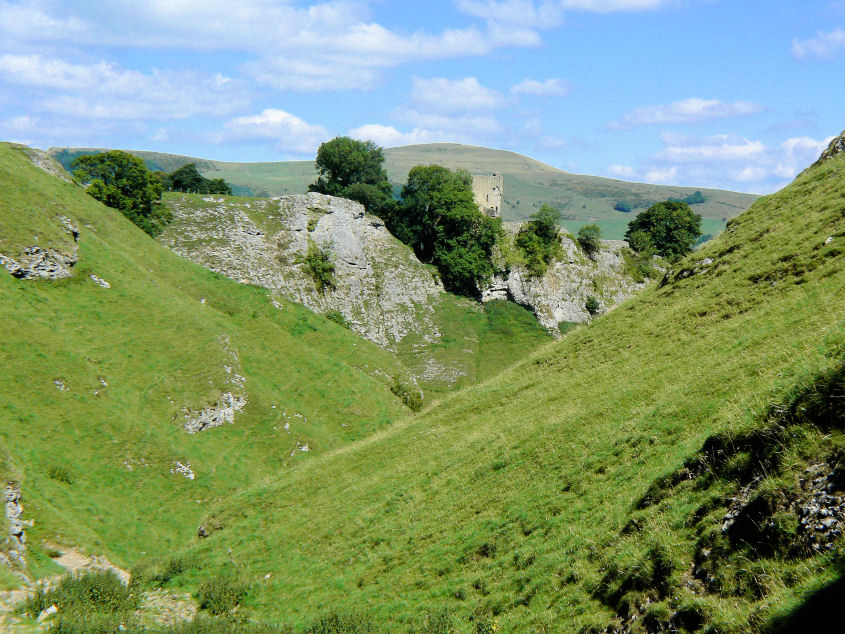 Lose Hill provides a splendid background to Peveril Castle.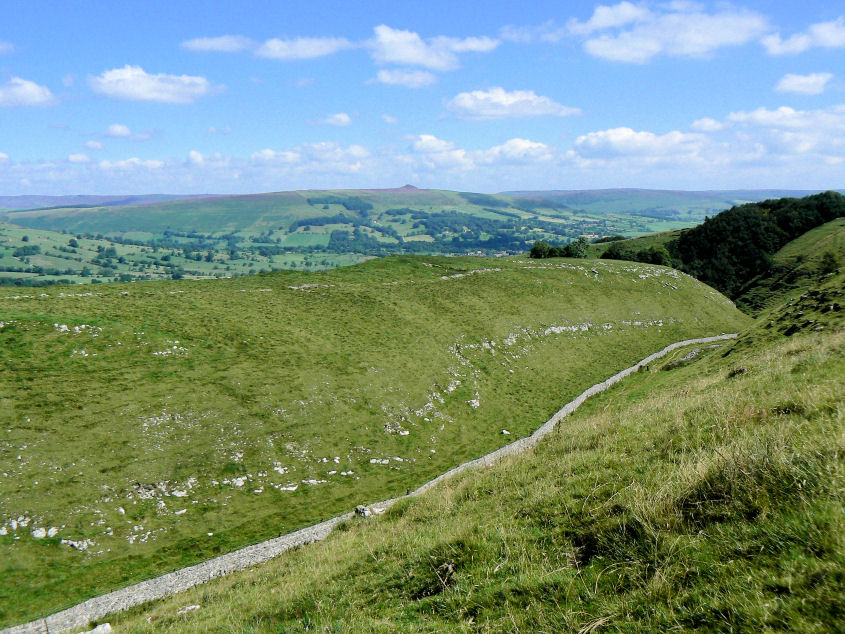 I scrambled up one of the banks above Cave Dale for this view across Cow Low to Win Hill.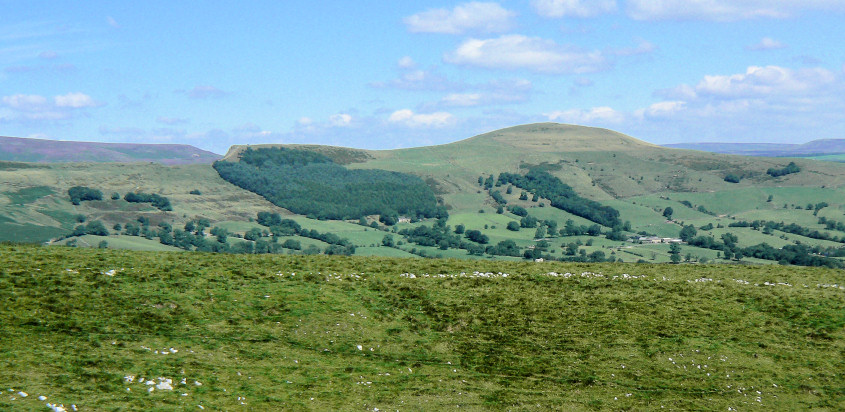 Back Tor and Lose Hill from the same spot.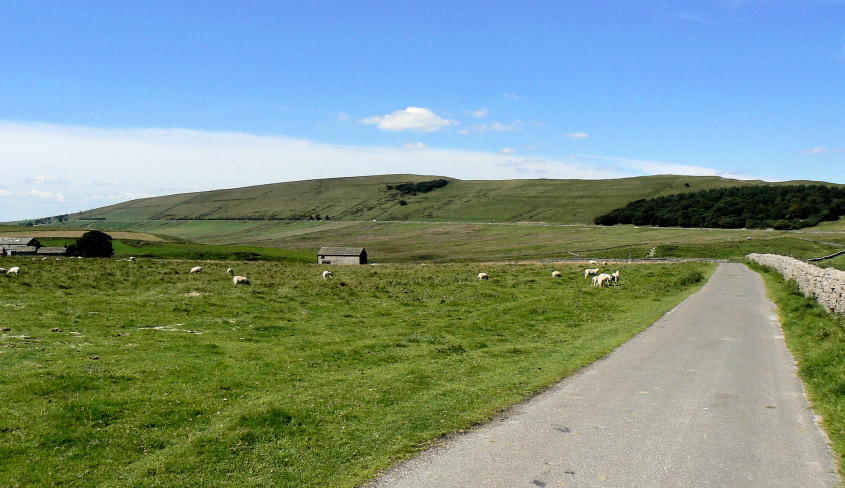 Rushup Edge dominates the view as I head along the track passed Rowter Farm.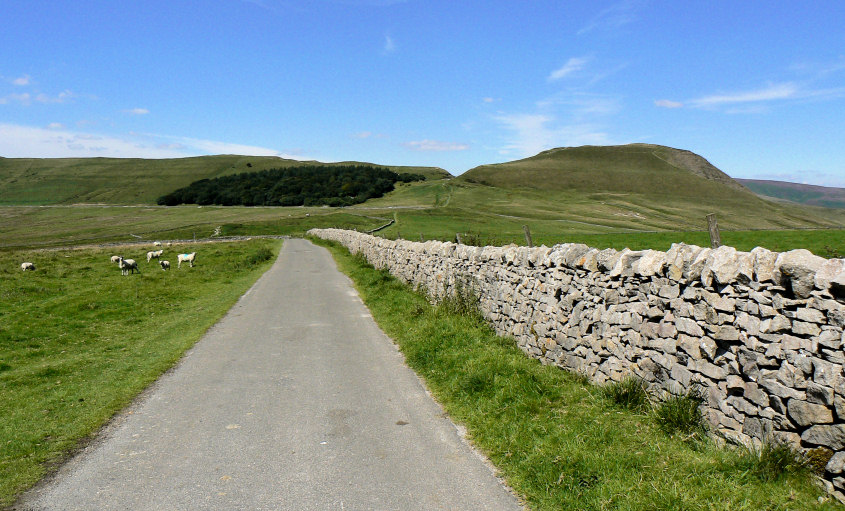 Having passed the entrance to the farm Mam Tor comes into view.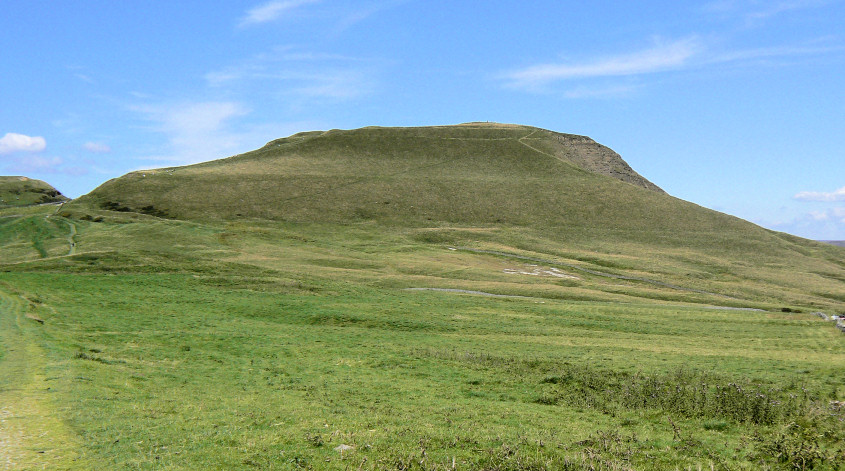 Mam Tor from Windy Knoll.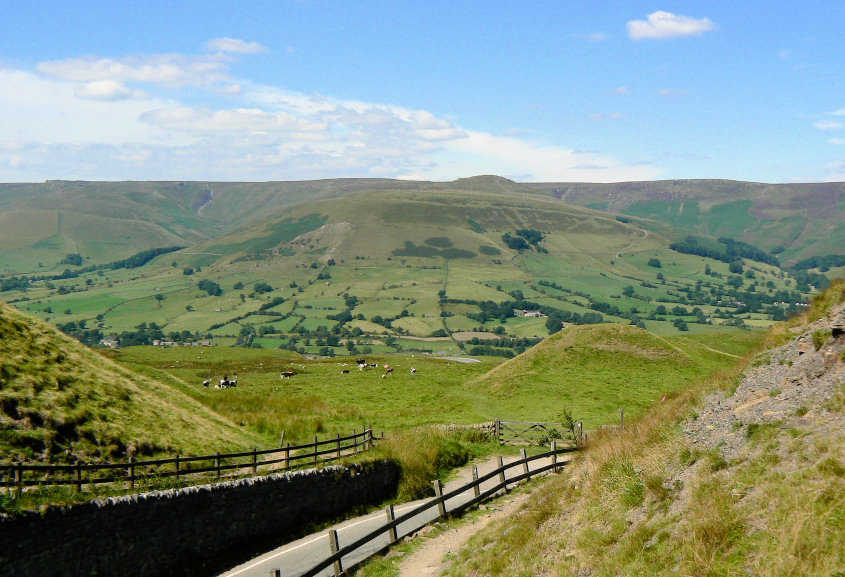 Grindslow Knoll from the slopes of Mam Tor.
From Mam Tor there is a great view of Winnats Pass.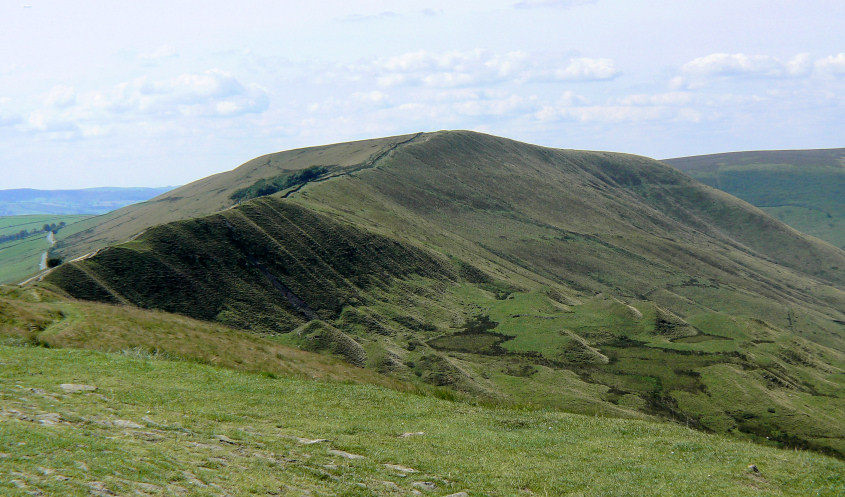 Rushup Edge from Mam Tor's summit.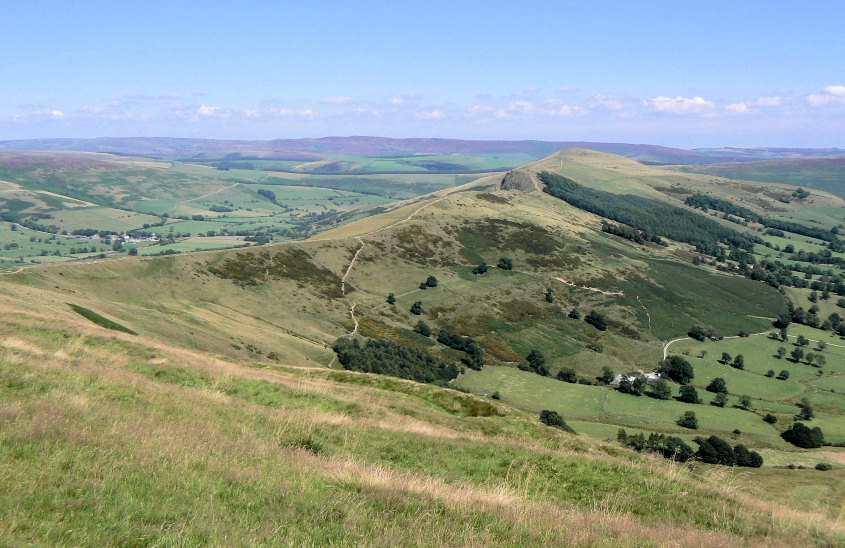 Looking along the Great Ridge with Derwent Edge in the distance.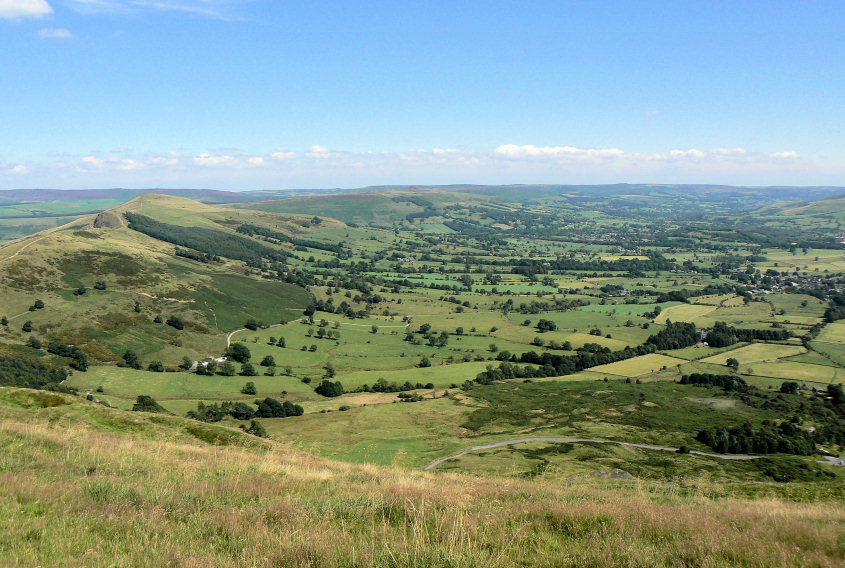 My lunchtime spot gave me a great view of Hope Valley and my route back to the car.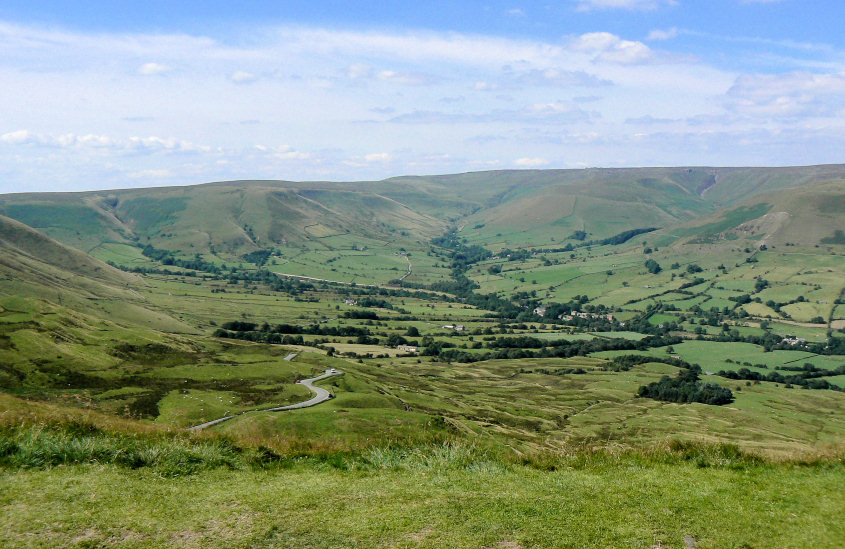 Kinder at the head of the Vale of Edale.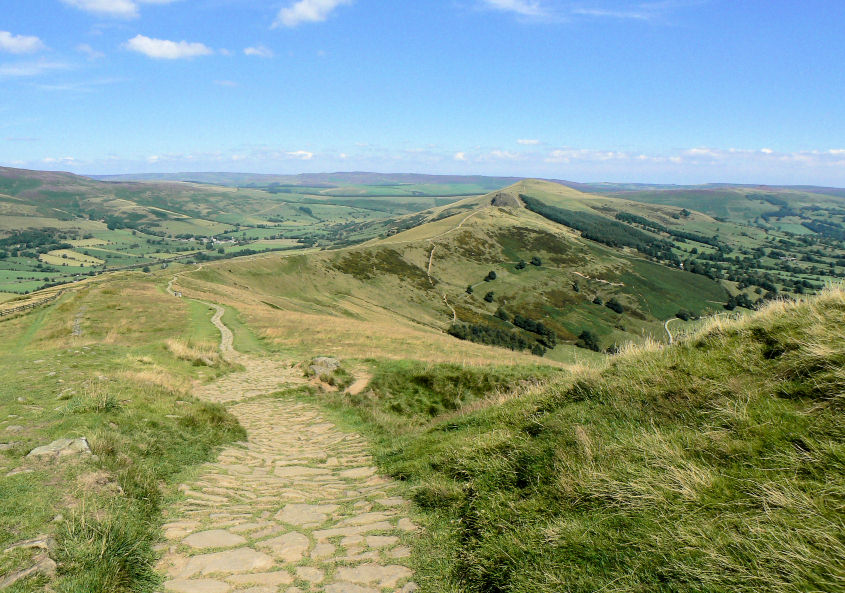 The path along the ridge looks strangely quiet, I think everyone was sat at the summit admiring the view and eating their lunch.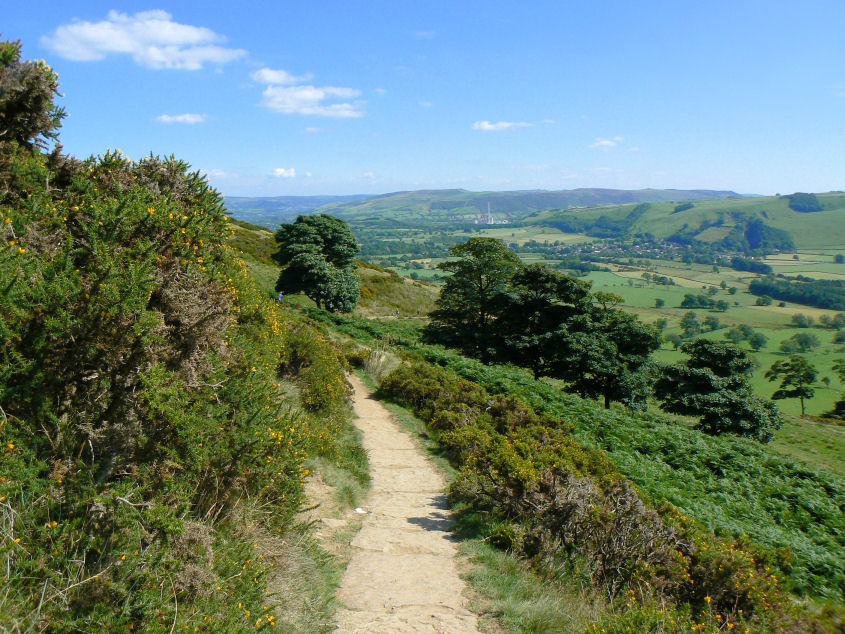 Gorse bushes line the path from Hollins Cross to Liggate.
All pictures copyright © Peak Walker 2006-2023