Great Cockup - Lake District Walk
Sunday 18th September 2011
If I have to walk in the Lake District over a weekend I always try to pick a walk away from the more popular fells and the Back o'Skiddaw fells are certainly one place where you are guaranteed to meet very few people. Today we experienced a real mixed bag of weather although we managed to start and finish in sunshine.
Start: Orthwaite (NY 2525 3420)
Route: Orthwaite - Orthwaite Bank (326) - Little Cockup (327) - Great Cockup (328) - Trusmadoor - Meal Fell (329) - Great Sca Fell (330) - Knott (331) - Frozen Fell (332) - Burn Todd (333) - Orthwaite
Distance: 8.75 miles Ascent: 746 metres Time Taken: 5 hours 55 mins
Terrain: Predominantly on paths.
Weather: Showers and a cold wind.
Pub Visited: The Sportsman Inn, Troutbeck Ale Drunk: Jennings Bitter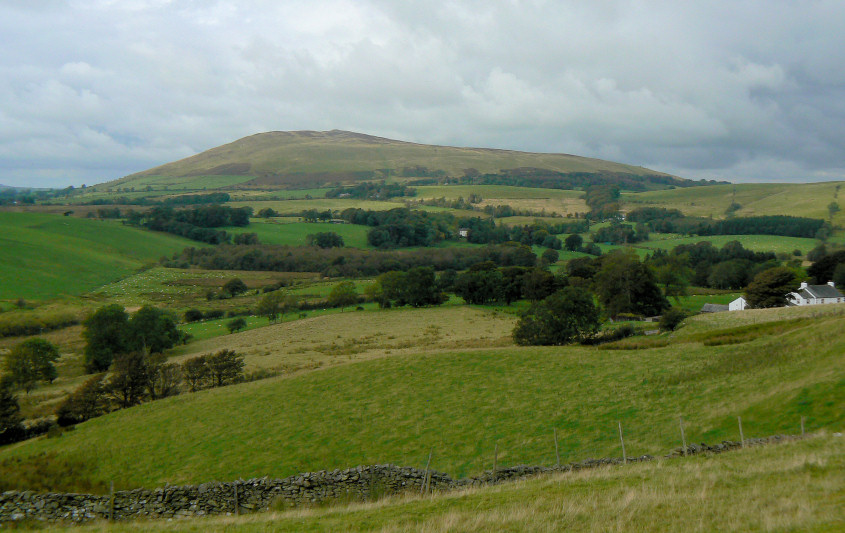 Looking across to Binsey as we start the climb to Orthwaite Bank.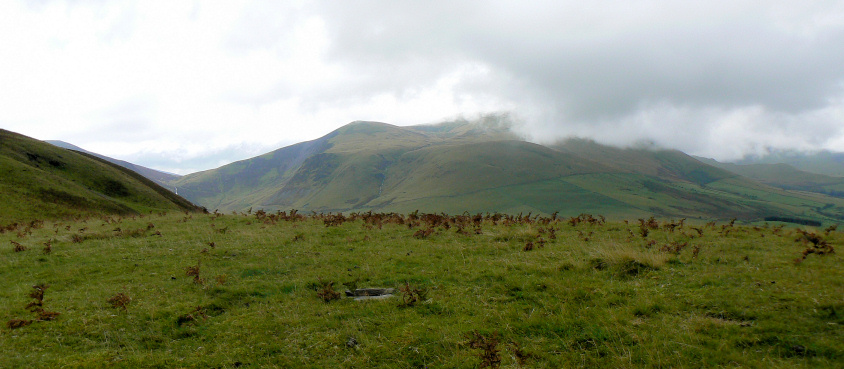 Looking across to Bakestall from Orthwaite Bank's summit.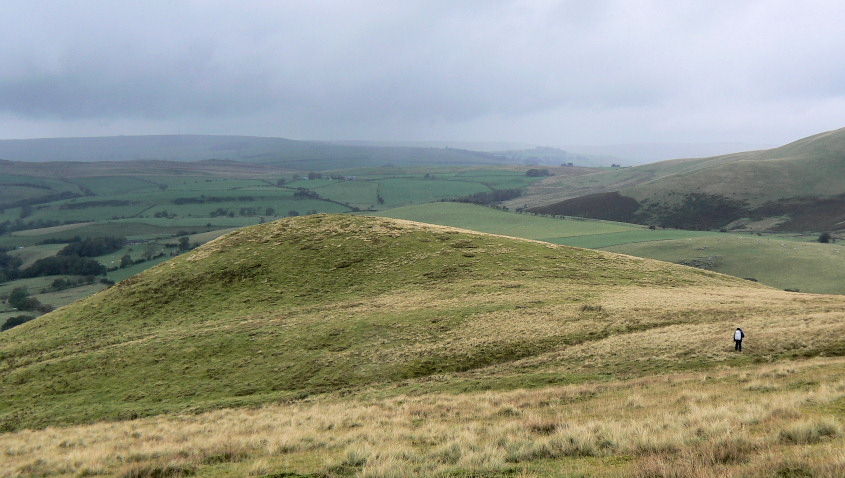 Heading across to Little Cockup.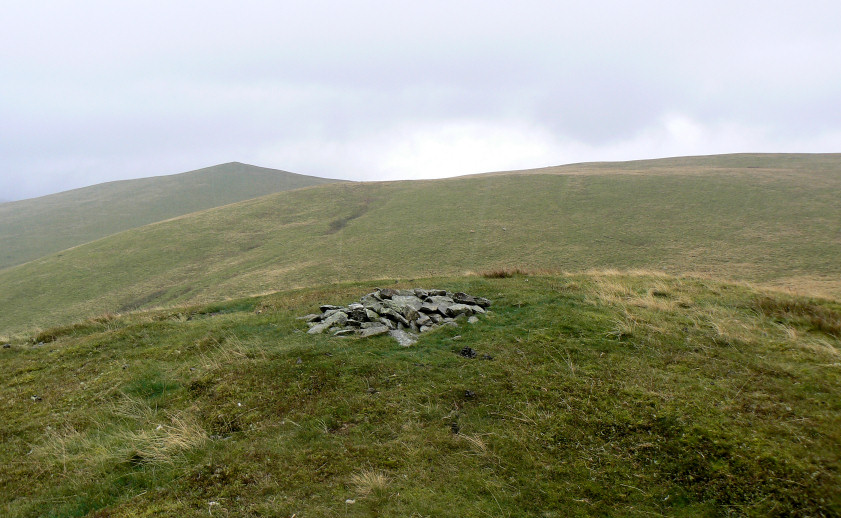 Little Cockup's summit as the rain starts to get heavier.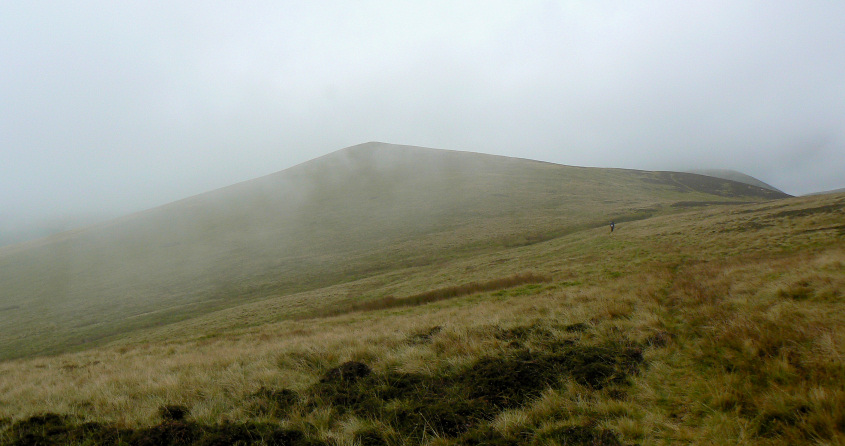 The start of the walk from Little to Great Cockup was a bit of a trudge as the rain and low cloud swept in.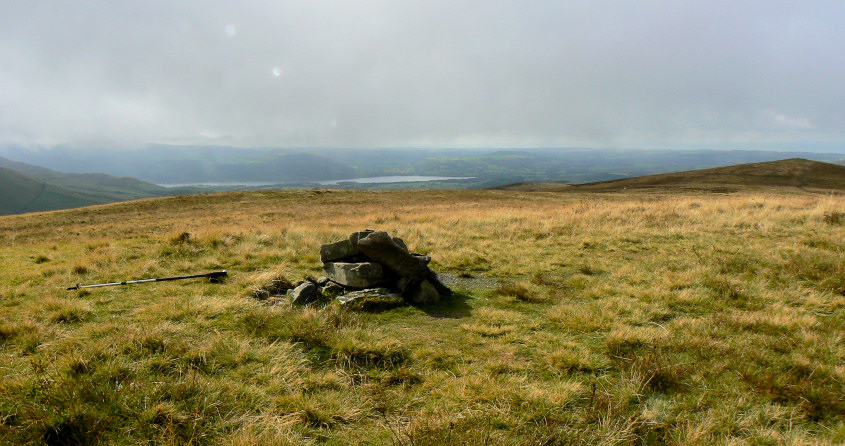 By the time we reached Great Cockup's summit the rain had stopped and the sun was trying to come out.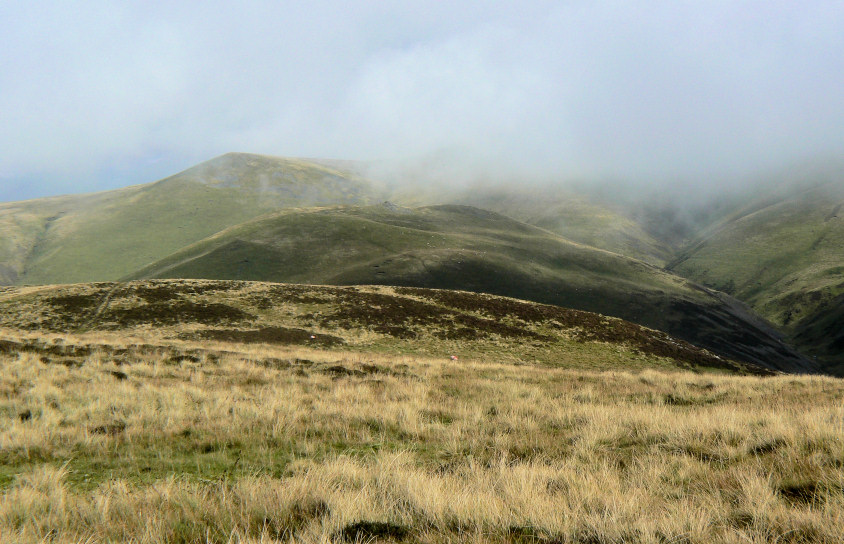 Great Sca Fell's summit is still in cloud although Meal Fell, our next summit, is just about clear of cloud.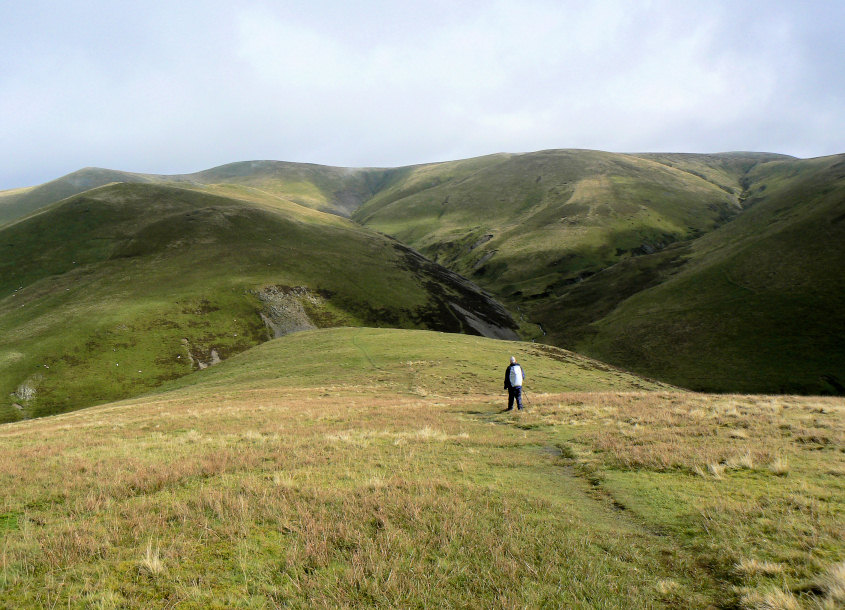 Things brighten up as we head down towards Trusmaddor.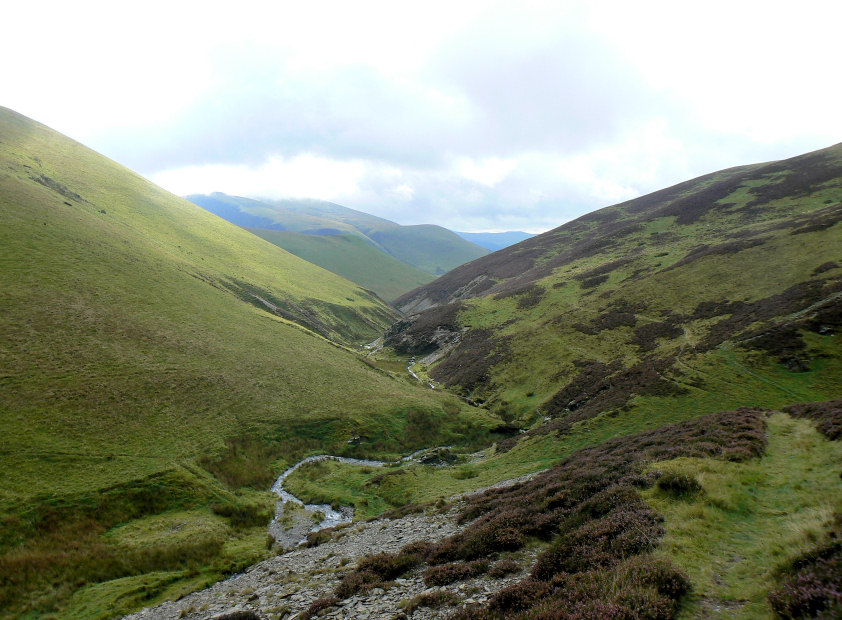 Trusmaddor as we start the climb to Meal Fell's summit.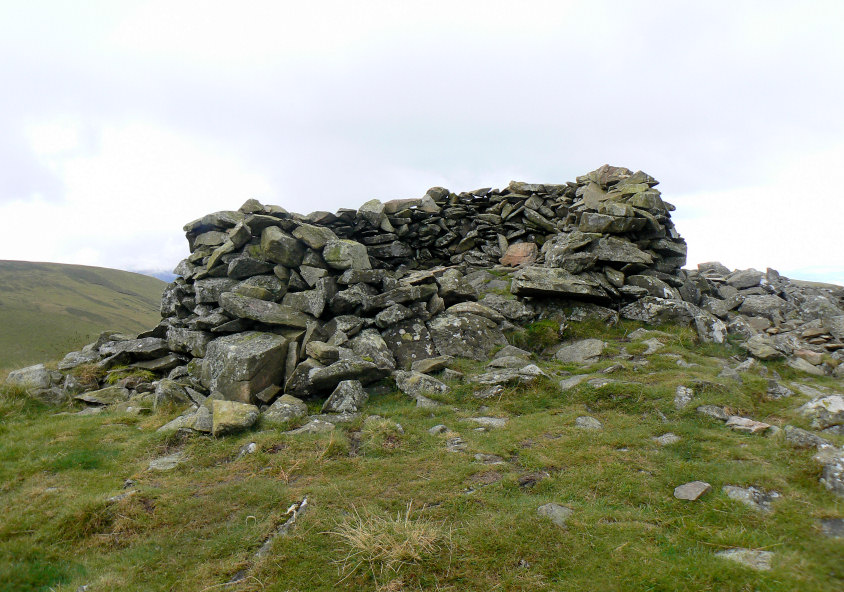 Meal Fell's summit shelter might have made a nice spot for lunch.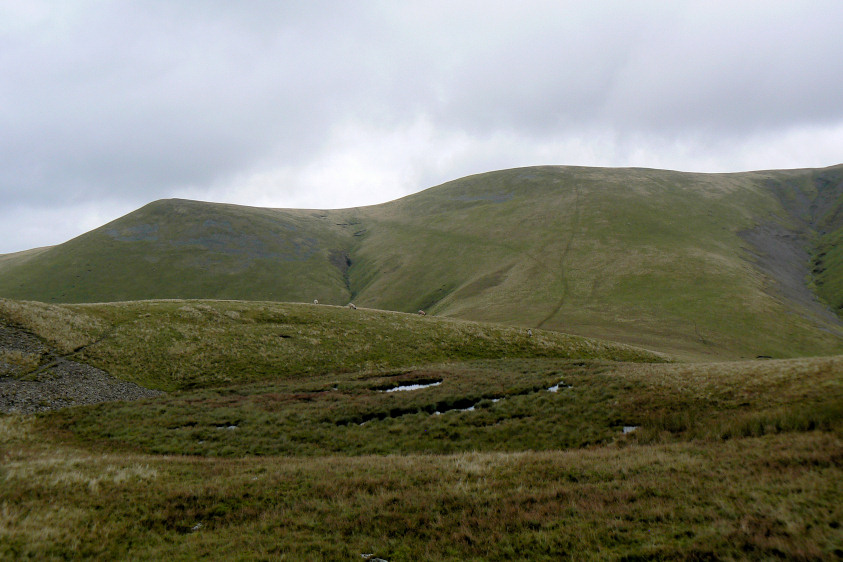 I think I'd rather get the climb to Great Sca Fell out of the way first.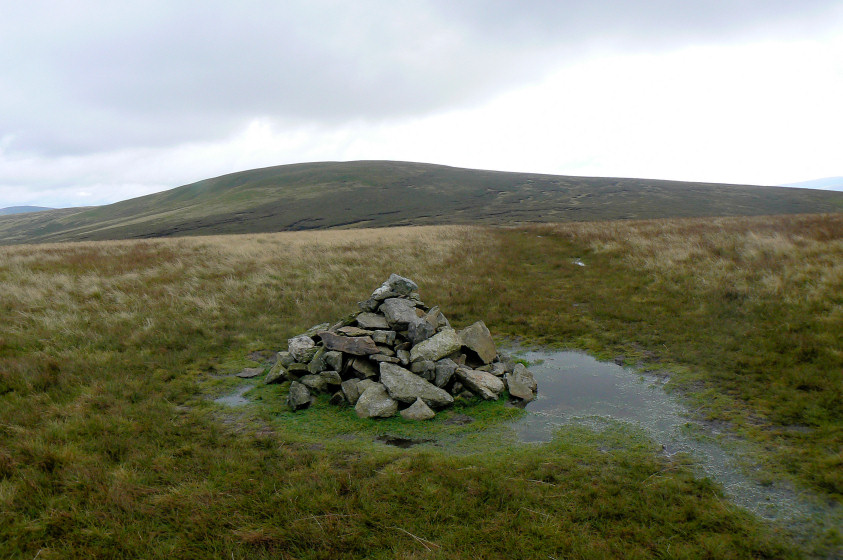 The area around Great Sca Fell's summit was rather damp. No hope of having lunch here.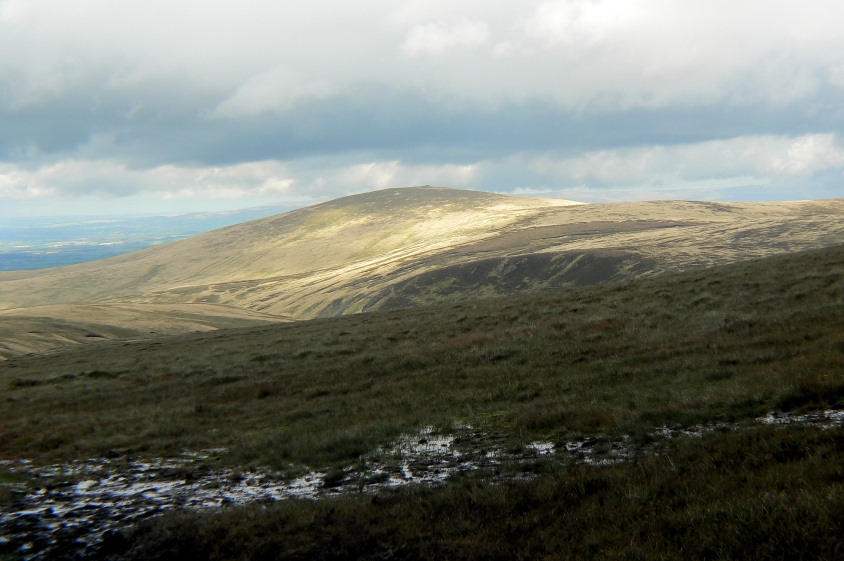 High Pike looks to be getting some sunshine as we head across soggy ground to the Knott.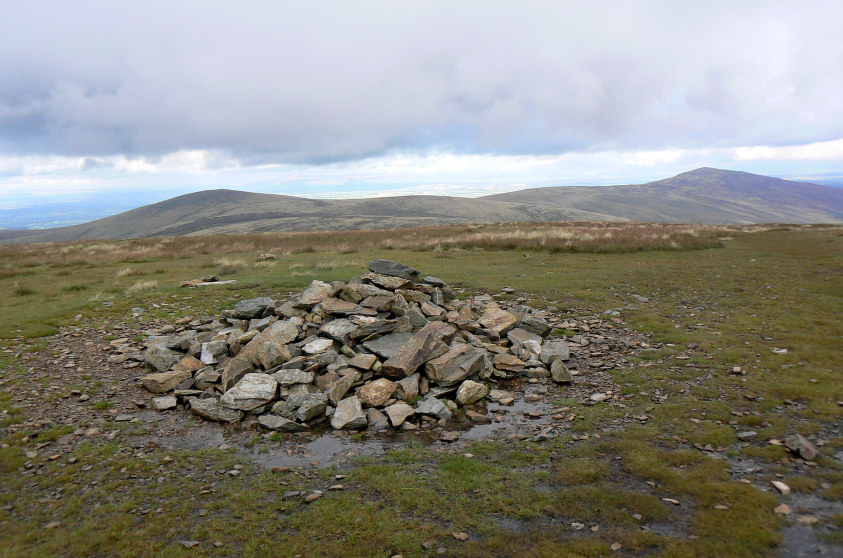 The Knott's summit, and time for lunch.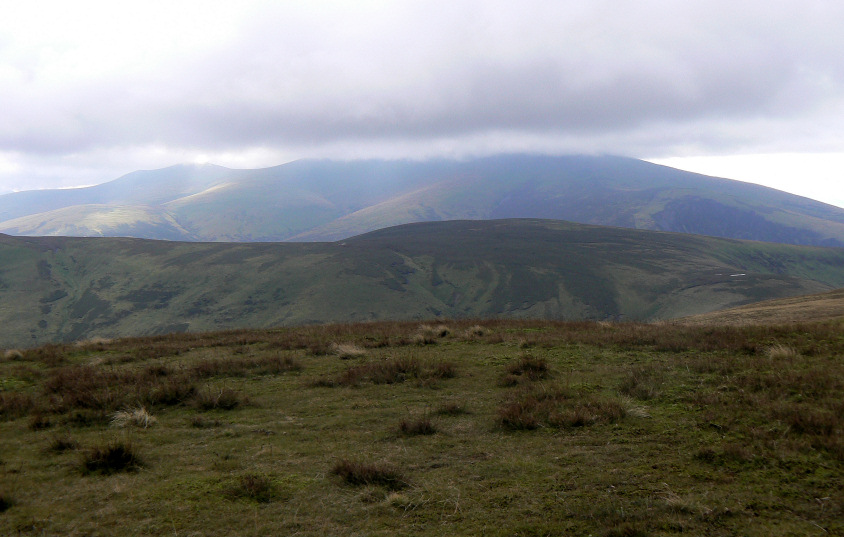 The top of Skiddaw is still lost in cloud.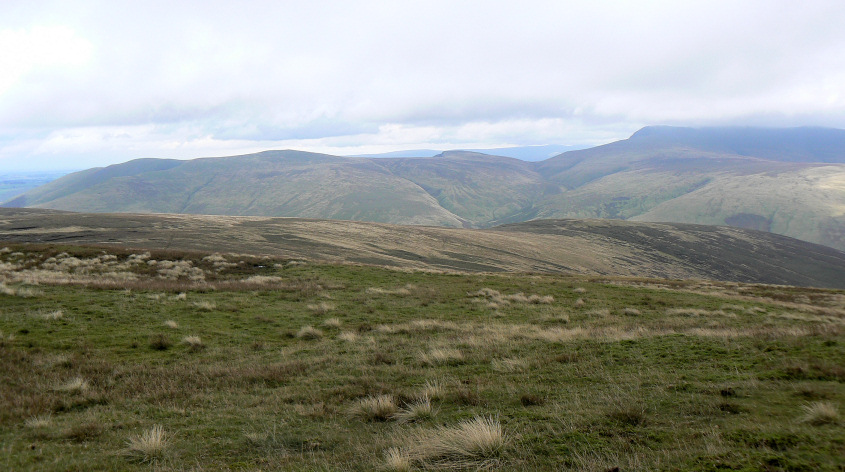 Bowscale Fell and Bannerdale Crags, from our lunch spot.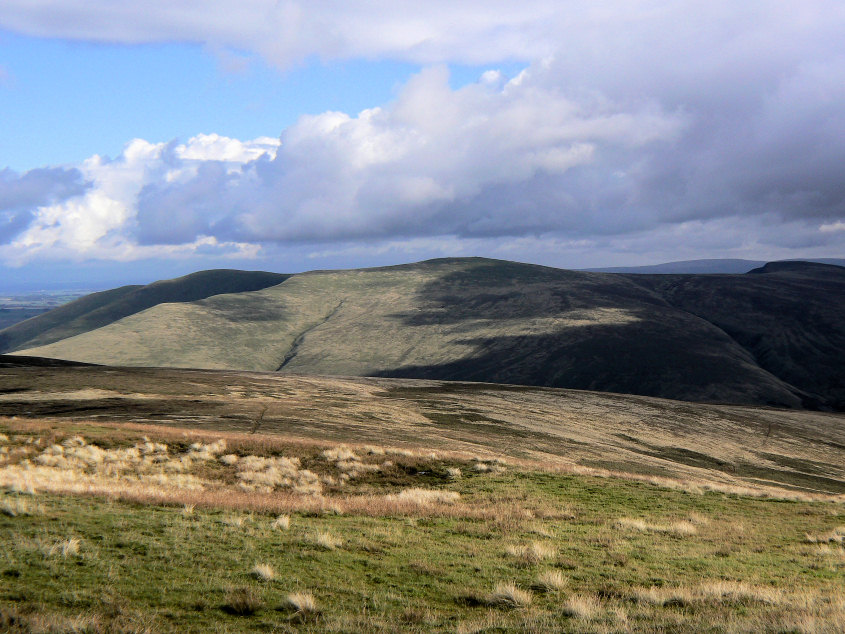 As we sat eating the view went from a rather grey and dull view to a somewhat brighter scene. This shot of Bowscale Fell is taken only 15 minutes after the previous one.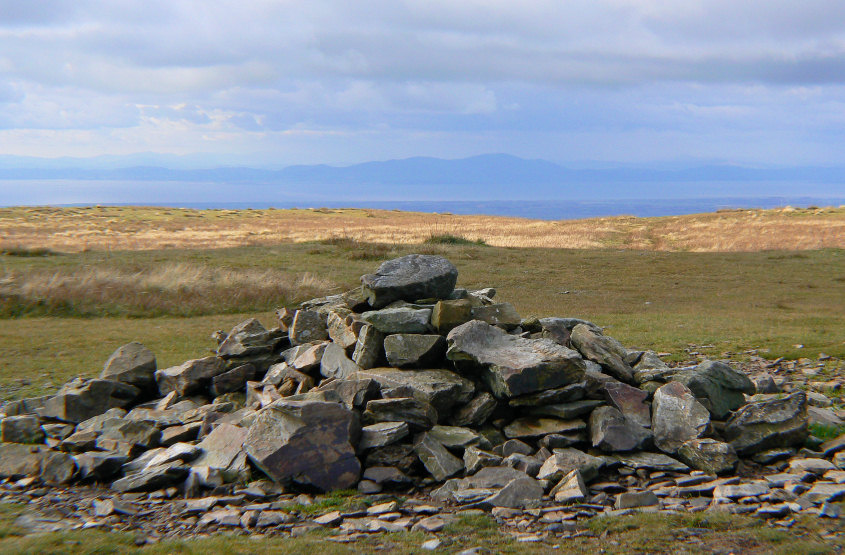 Scotland is also visible in the distance.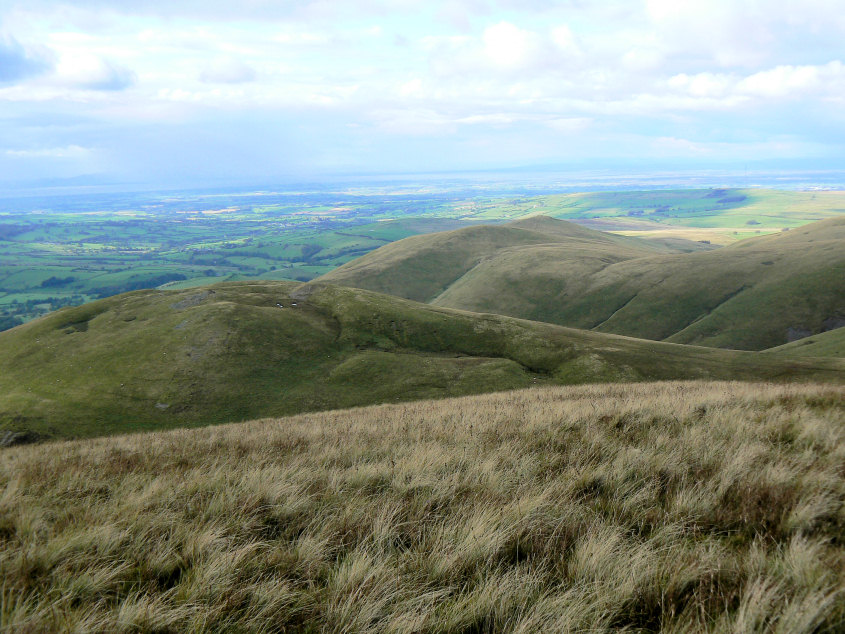 Meal Fell and Longlands Fell as we head towards Frozen Fell's summit.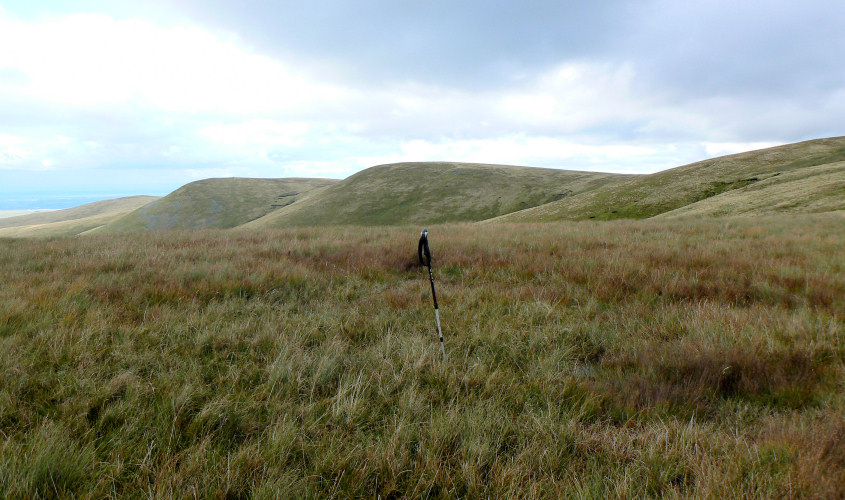 My walking pole marks the point the GPS suggests is the summit of Frozen Fell.
Looking along the route taken to Burn Tod's summit.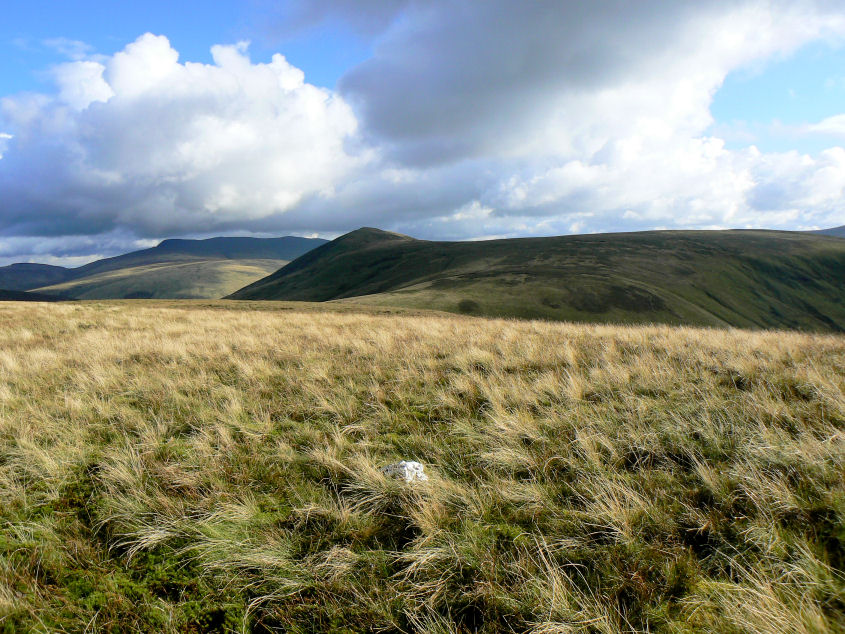 Great Calva from Burn Tod's summit.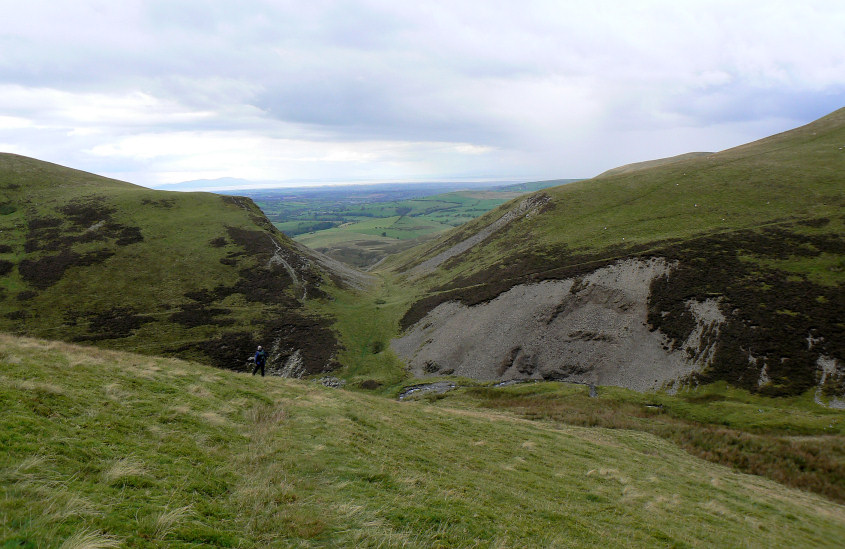 Heading back down to Trusmadoor, at which point the rain started again.
All pictures copyright © Peak Walker 2006-2023