Mellbreak - Lake District Walk
Tuesday 8th November 2011
After the previous day's sunshine we woke to a grey and cloudy day. We have had Mellbreak on our to do list on at least five other trips to the Lakes but the weather has always been appalling on the days we have planned to do it. We might not be getting the glorious sunshine and views we enjoyed yesterday but at least we could see the summit and it wasn't raining so it looked like Mellbreak would finally be conquered today.
Start: Kirkstile Inn (NY 1410 2093)
Route: Kirkstile Inn - North Top of Mellbreak (343) - South Top of Mellbreak (345) - Scale Knott (346) - Mosedale - Kirkstile Inn
Distance: 6 miles Ascent: 488 metres Time Taken: 4 hours 25 mins
Terrain: Generally on good paths with some boggy sections.
Weather: Cold and overcast.
Pub Visited: Kirkstile Inn, Loweswater Ale Drunk: Loweswater Gold, Cumbrian Legendary Ales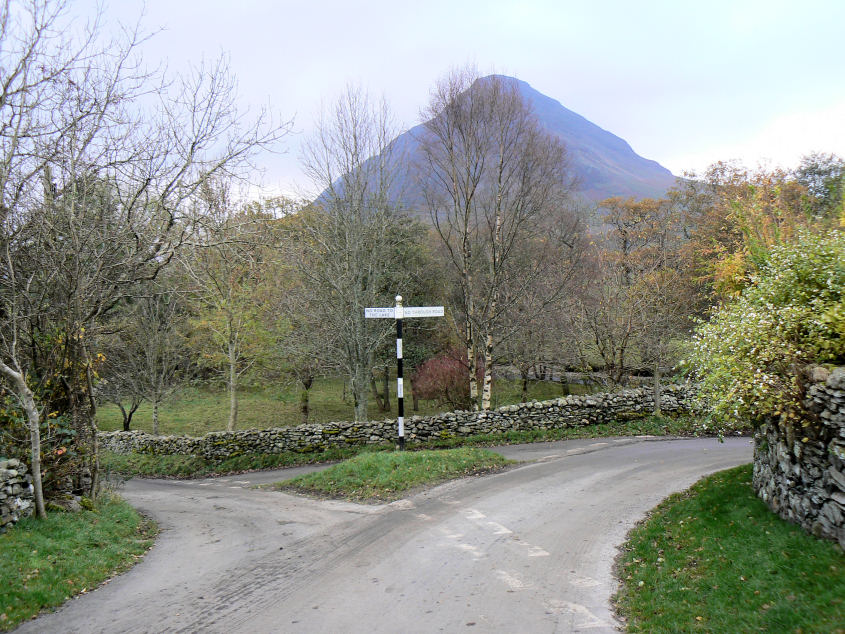 Setting out and the first landmark is Wainwright's negative signpost.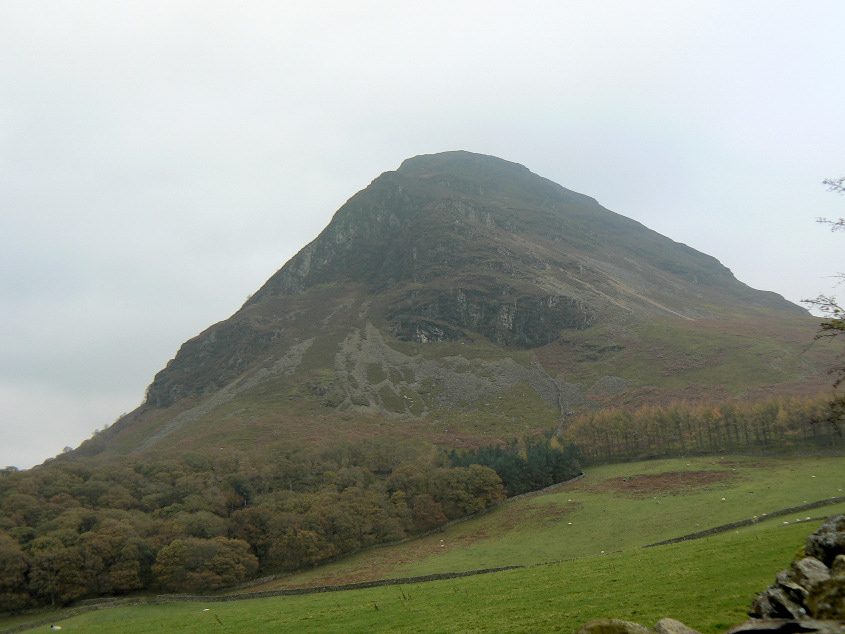 The direct approach is straight up the front but that wasn't the way we planned on doing it.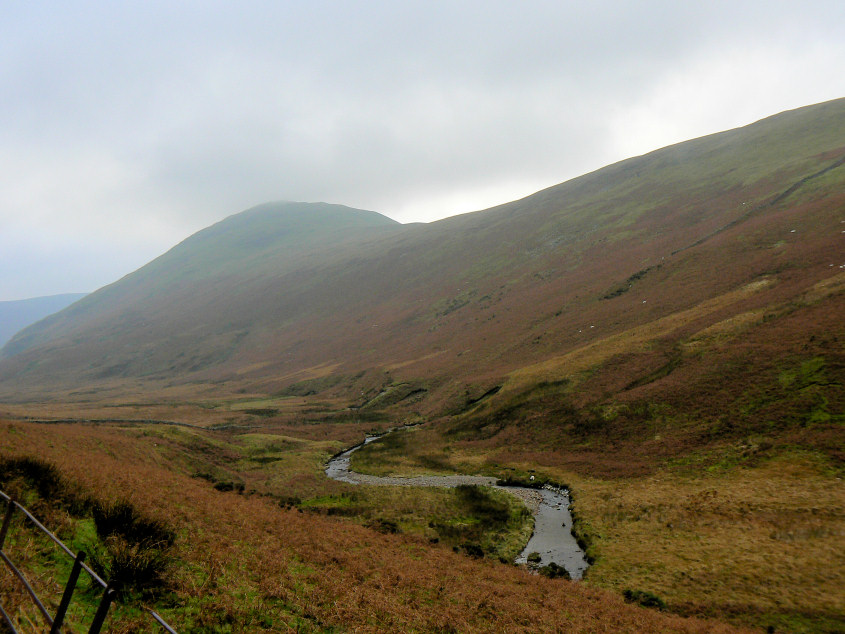 We headed out along Mosedale as the cloud hovers around the top of Hen Comb.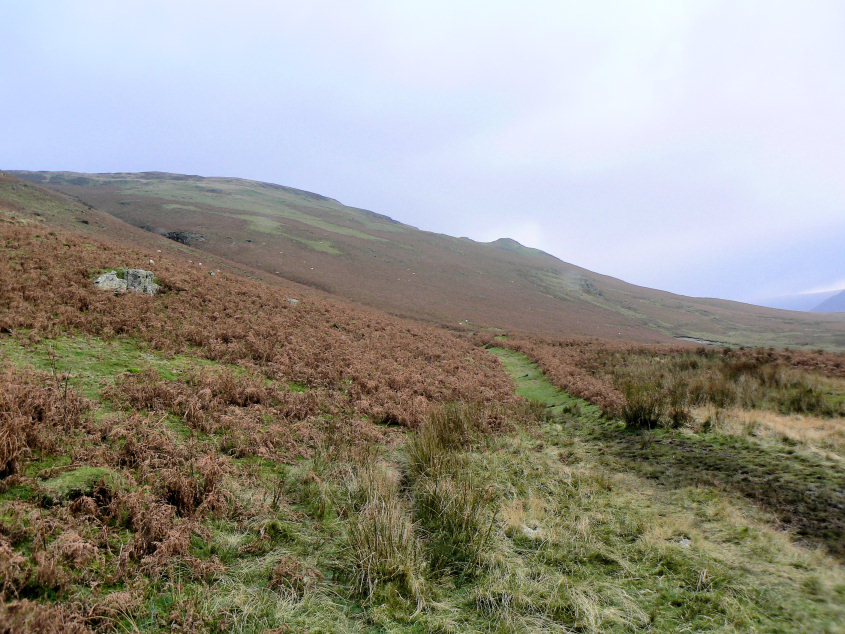 Our path up Mellbreak was along the side of the gully ahead.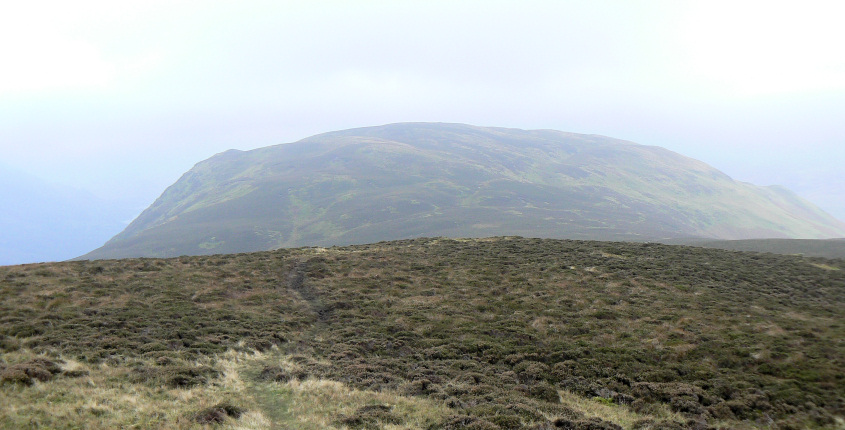 Reaching the plateau the true summit of Mellbreak is to our right but first we are heading back on ourselves towards the lower north top.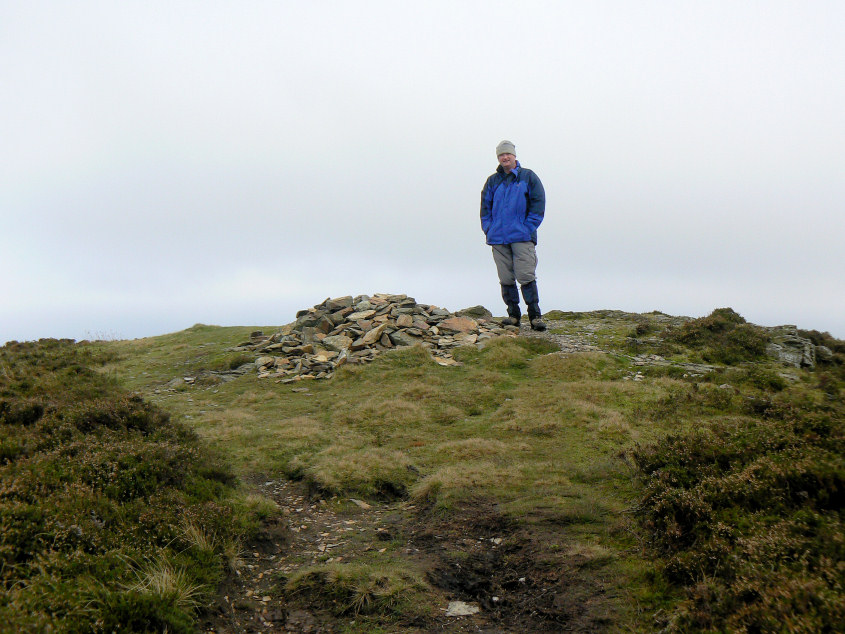 Reaching the north top we have to decide which cairn marks the true summit.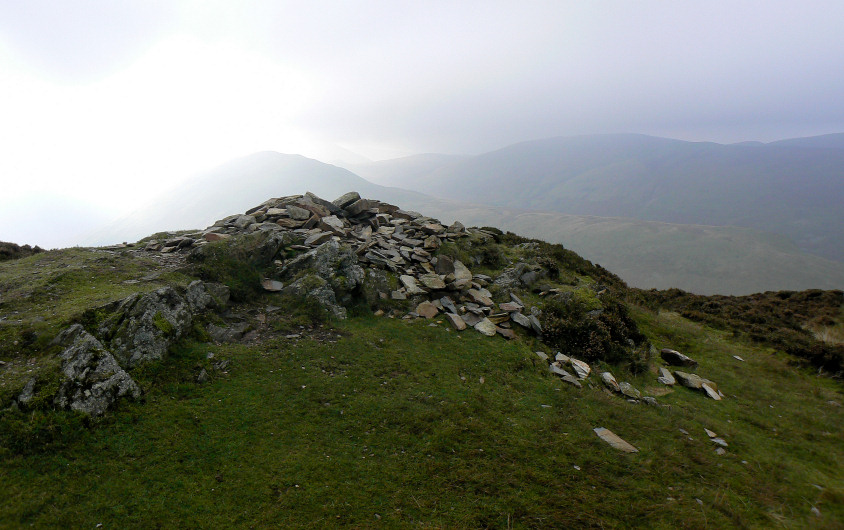 Just to be sure we visit both.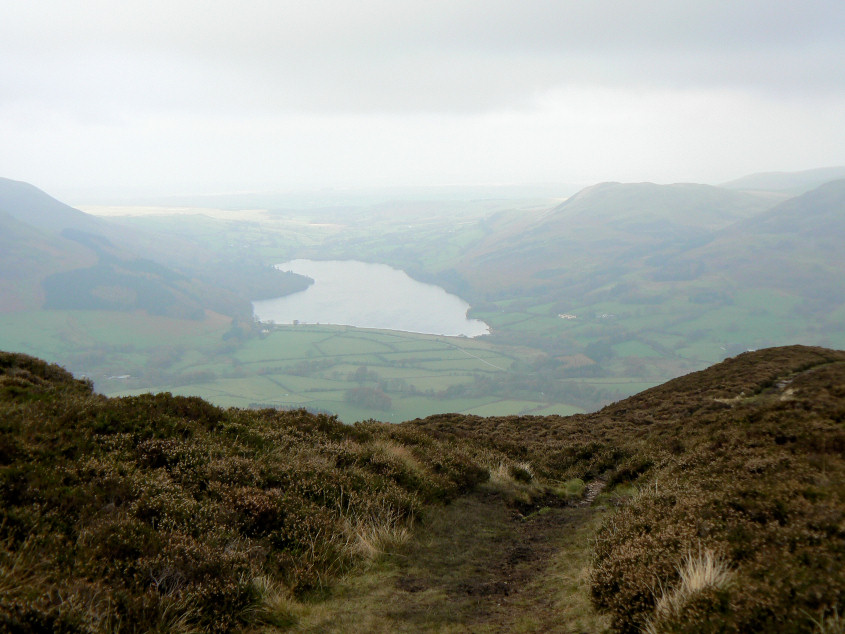 In the distance there is a suggestion that things might be about to brighten up.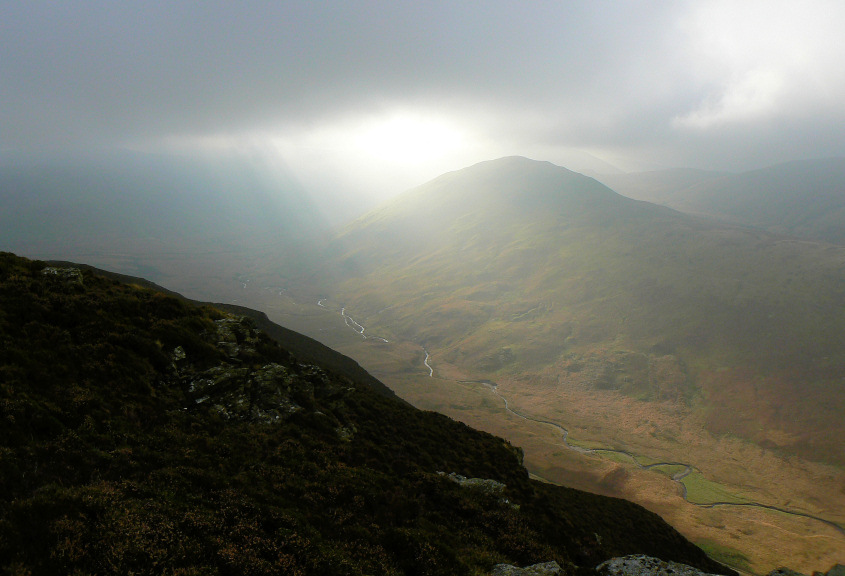 In Mosedale shafts of sunlight set Hen Comb alight.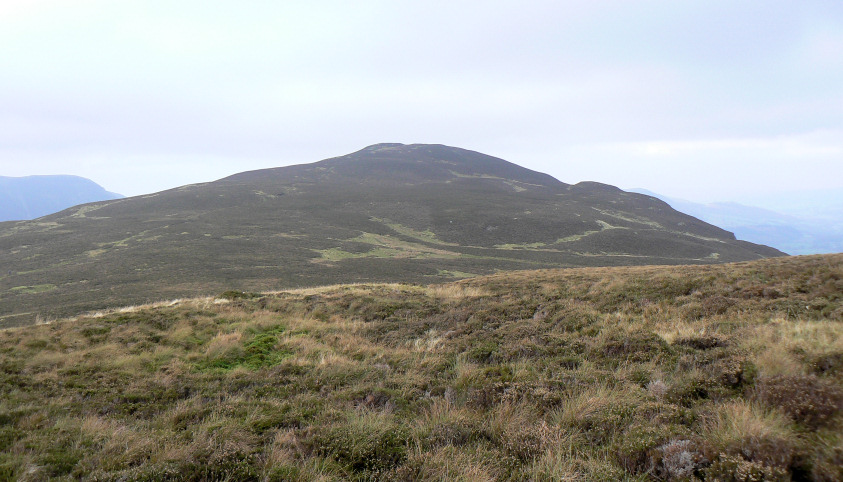 Heading for Mellbreak's summit and a look back at its northern summit.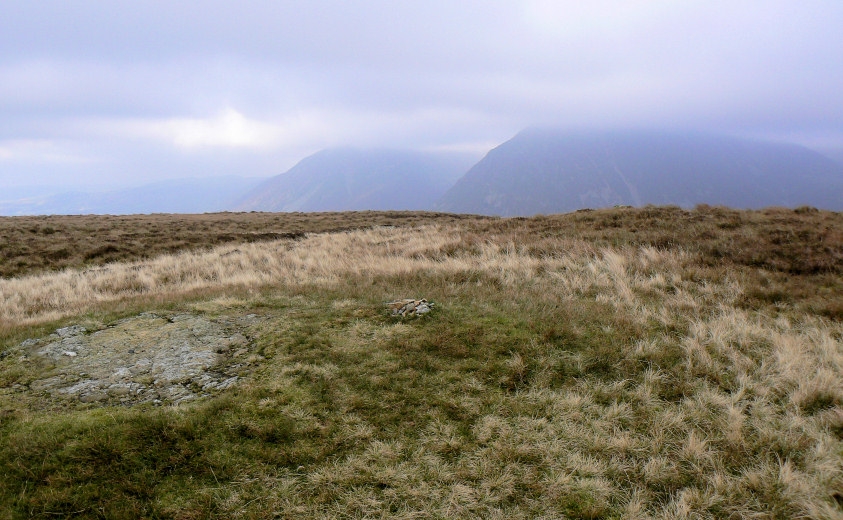 Another game of which is the summit, here?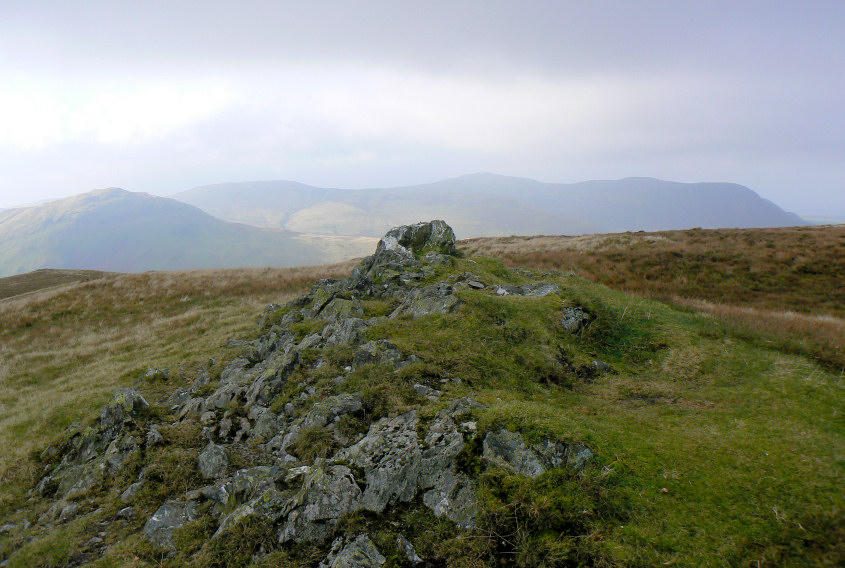 Or here? Never mind we've visited both.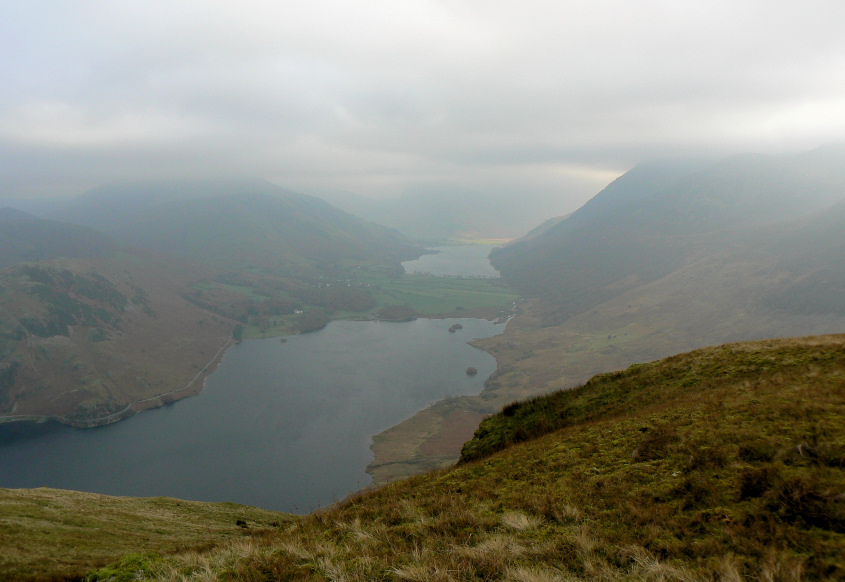 A quick wander over towards the edge and it seemed to be brightening up as we looked down on Crummock Water and Buttermere.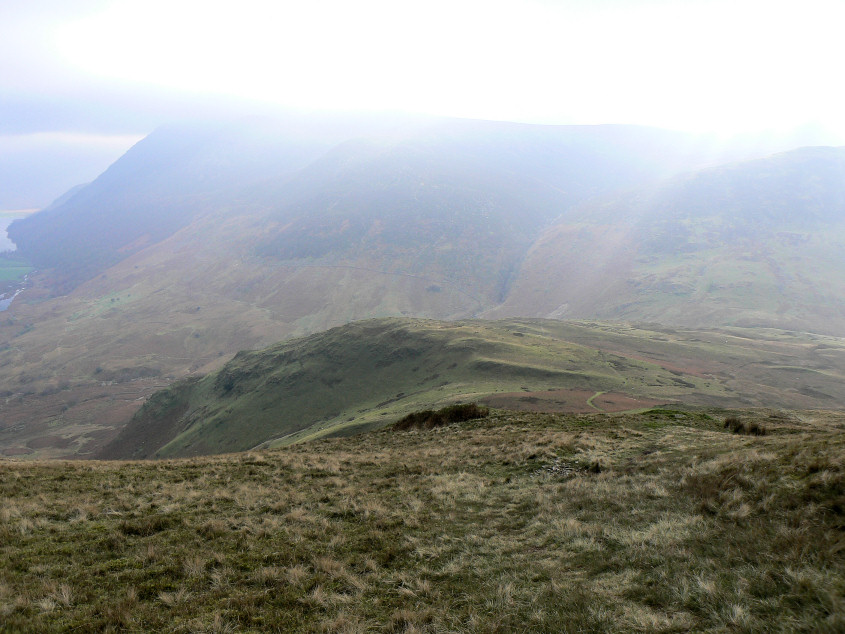 Heading down towards Scale Knott and the cloud is starting to lift.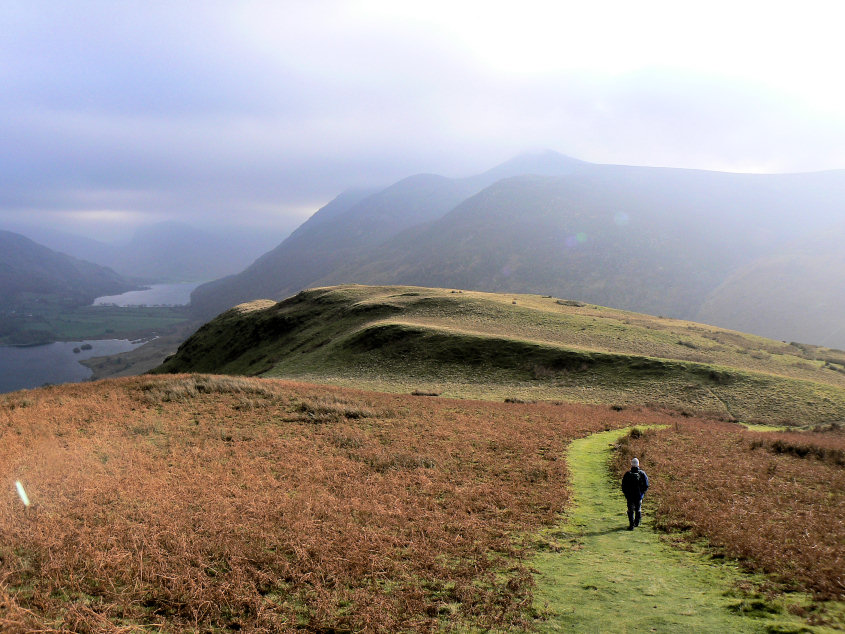 Almost at Scale Knott and the summits along the High Stile ridge are appearing.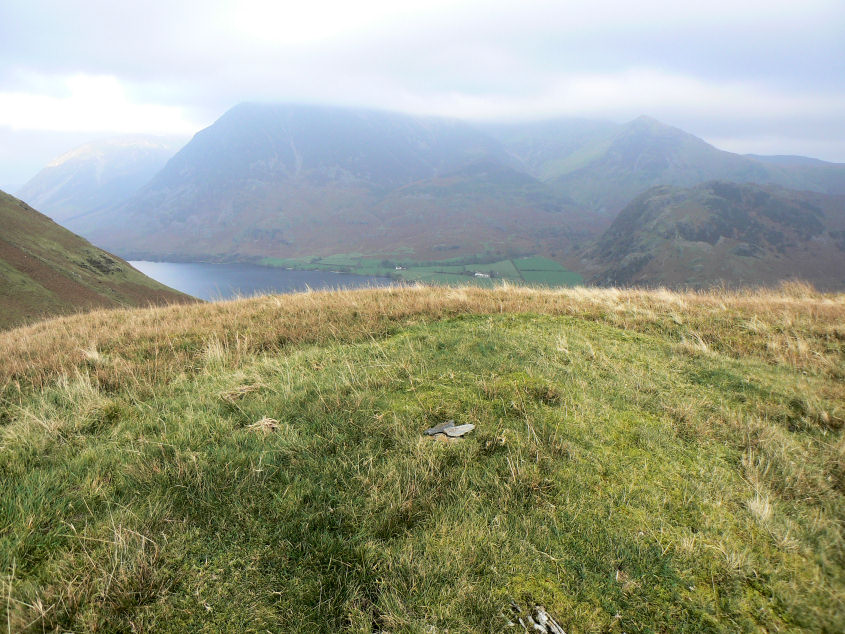 No confusion over Scale Knott's summit, the only surprise was to find that it was marked.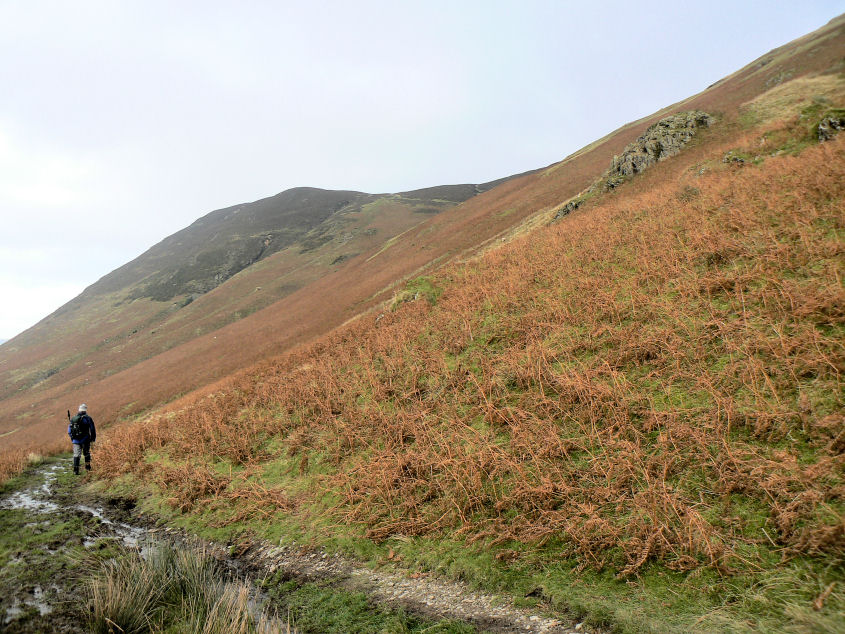 The original plan had been to head across to do Floutern Cop and return alongside Whiteoak Beck, but as we had done that yesterday we opted for a return trip back along Mosedale.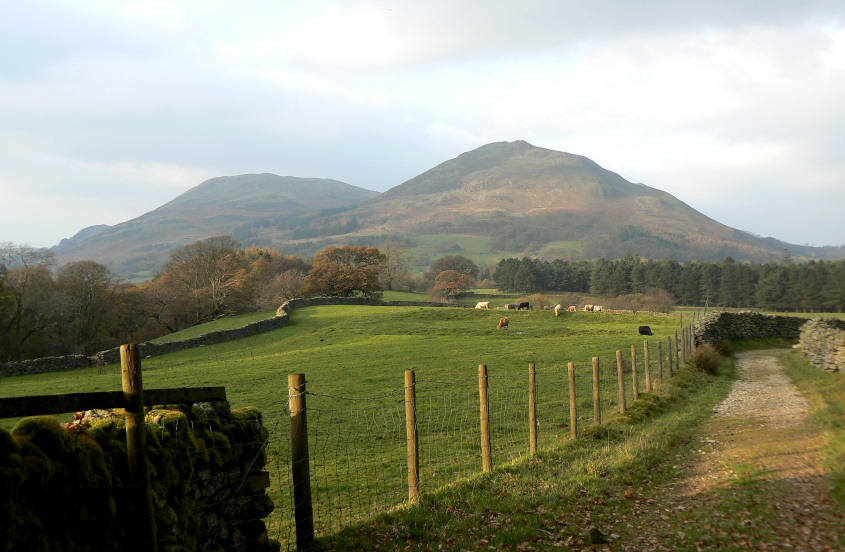 As we reach the end of the walk the scene ahead to Darling and Low Fell is all bright and blue.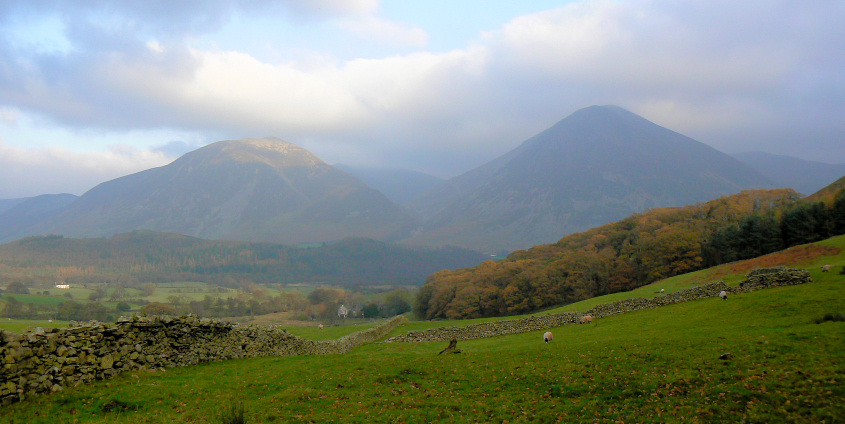 Even Grasmoor and Whiteside are now clear of cloud. It looks like the last hour or so of daylight is going to be sunny.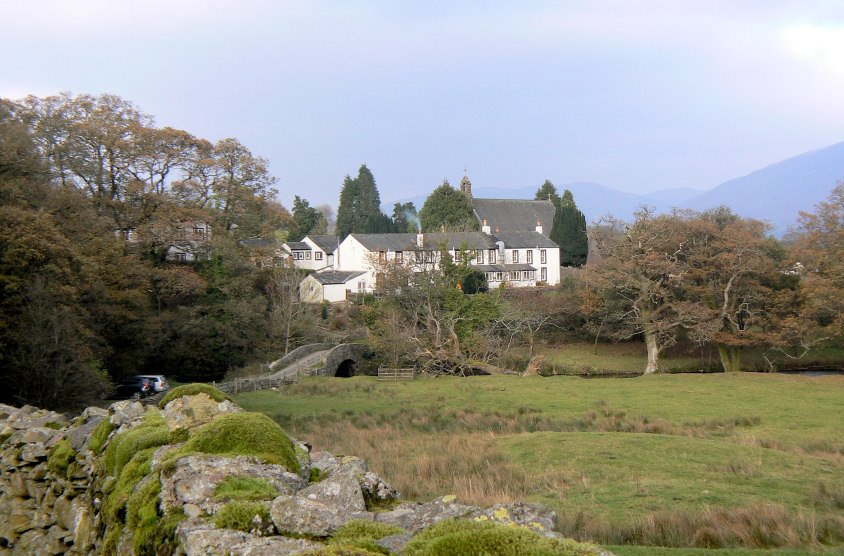 Never mind the Kirkstile Inn beckons and at least we can sit in our sitting room looking out of the window at Mellbreak and finally be able to say 'done it'.
All pictures copyright © Peak Walker 2006-2023