Shining Tor - Peak District Walk
Friday 13th January 2012
With a cool and clear day forecast I decided to make the most of the good conditions and head up north to the Goyt Valley an area I haven't visited in over a year. I was rewarded with great views, including an inversion in the distance, the first time I have seen one for myself.
Start: The Street car park (SK 0136 7566)
Route: The Street car park - Errwood Hall - Honeypot Shrine - Cats Tor - Shining Tor (CT) - Stake Side - The Street car park
Distance: 6.75 miles Ascent: 364 metres Time Taken: 3 hours 55 mins
Terrain: On good paths.
Weather: Clear and dry.
Pub Visited: The Wye Bridge Inn, Buxton Ale Drunk: Shepherd Neame Spitfire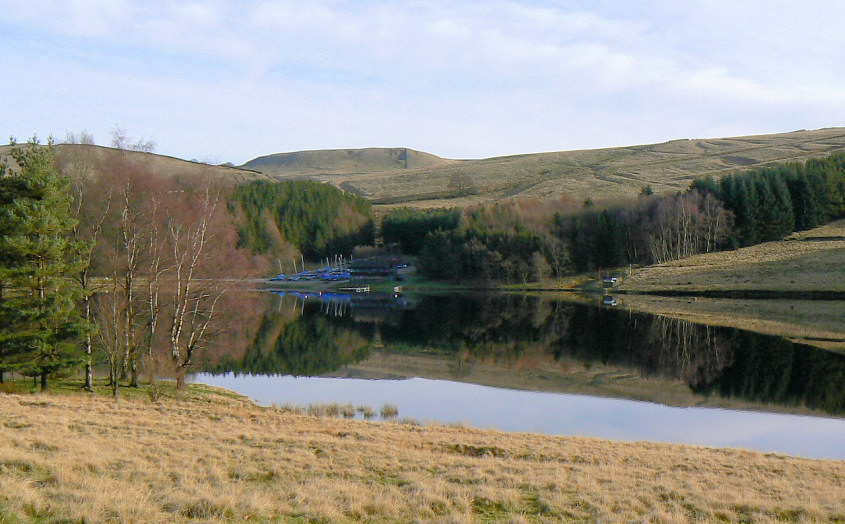 Reflections in Errwood Reservoir.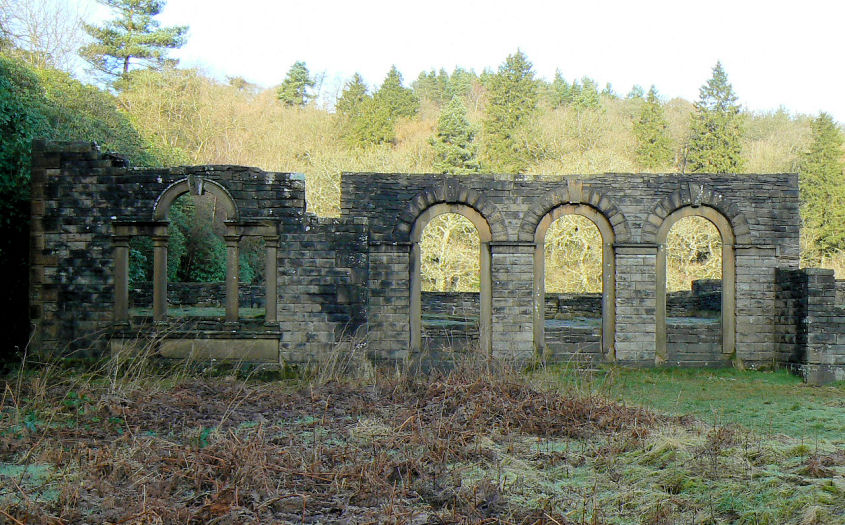 Errwood Hall the home of the Grimshawe family. It was demolished when the reservoir was built.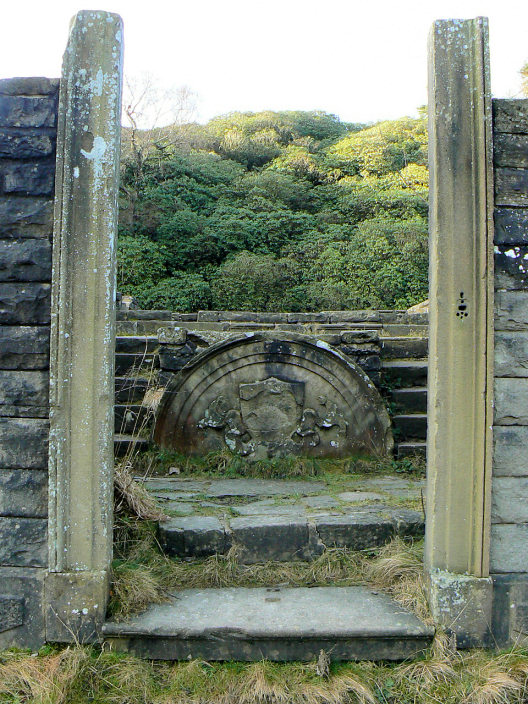 What I assume is the Grimshawe family's crest.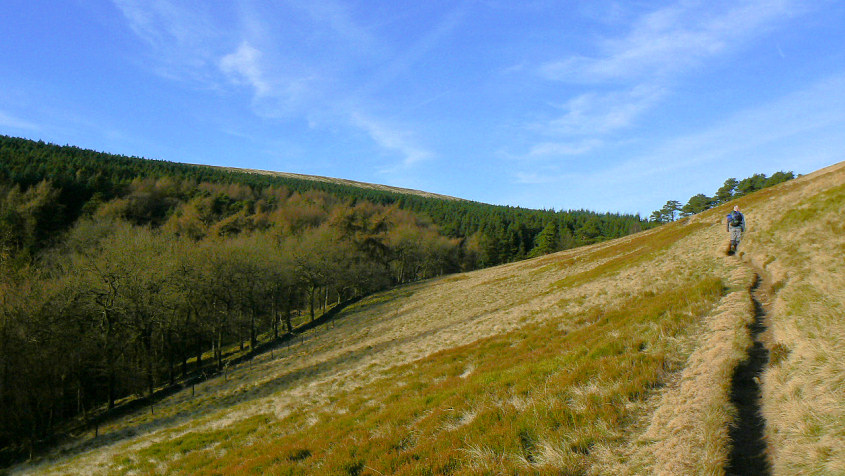 Walking below Foxlow Edge with The Tors ridge just visible to the left.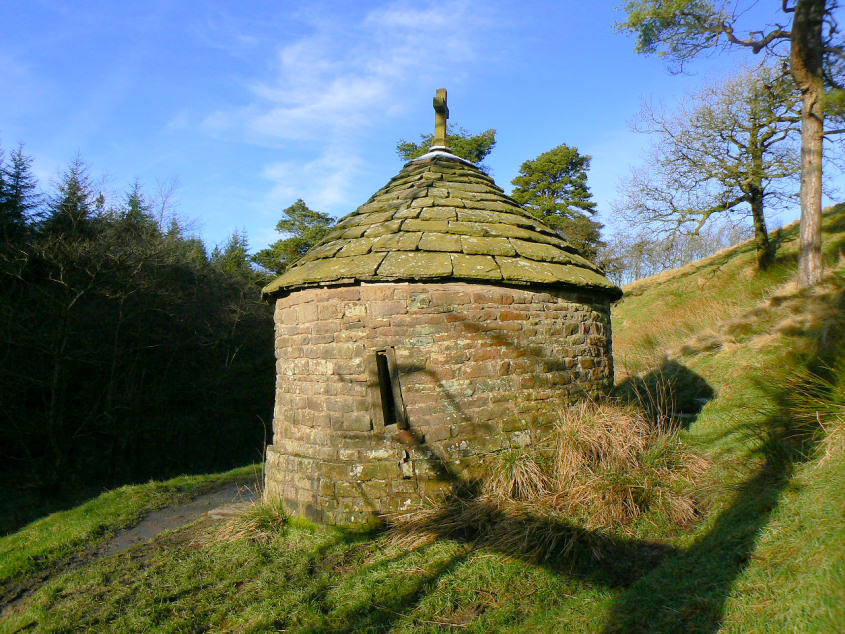 The Honeypot or Spanish Shrine. A tiny stone chapel built in memory of Dolores de Bergrin.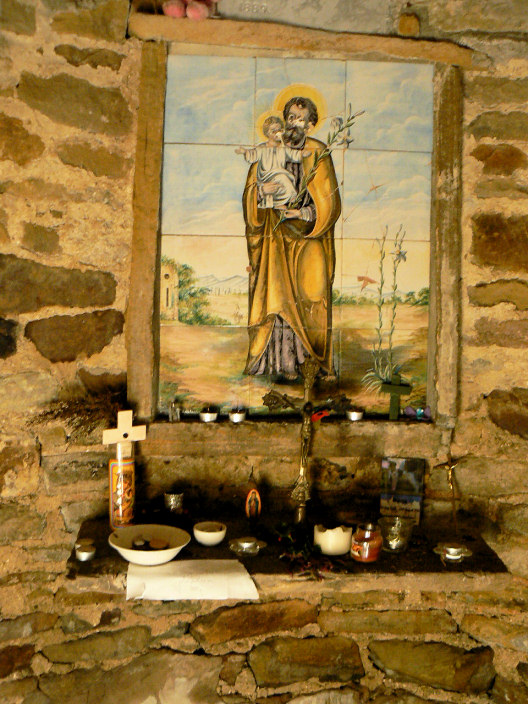 Inside the chapel.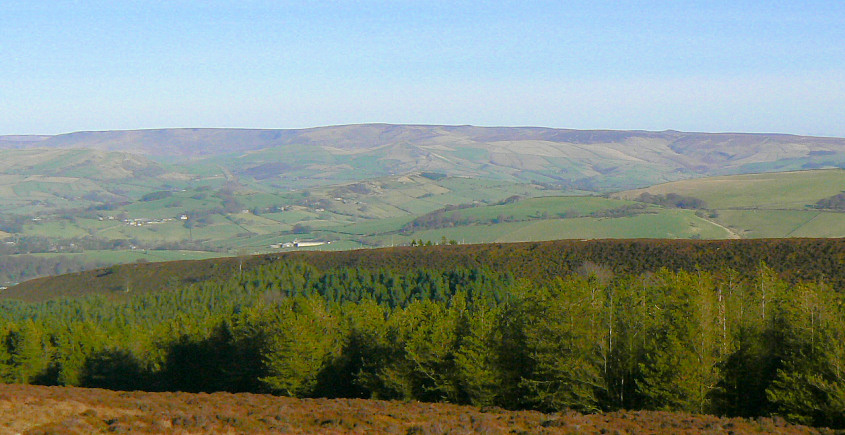 Kinder Scout is visible as we head towards Pym Chair.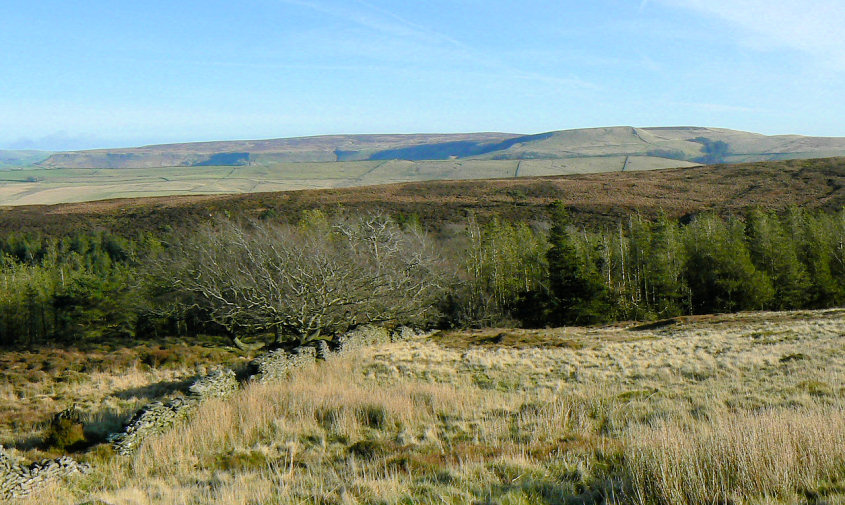 Combs Moss.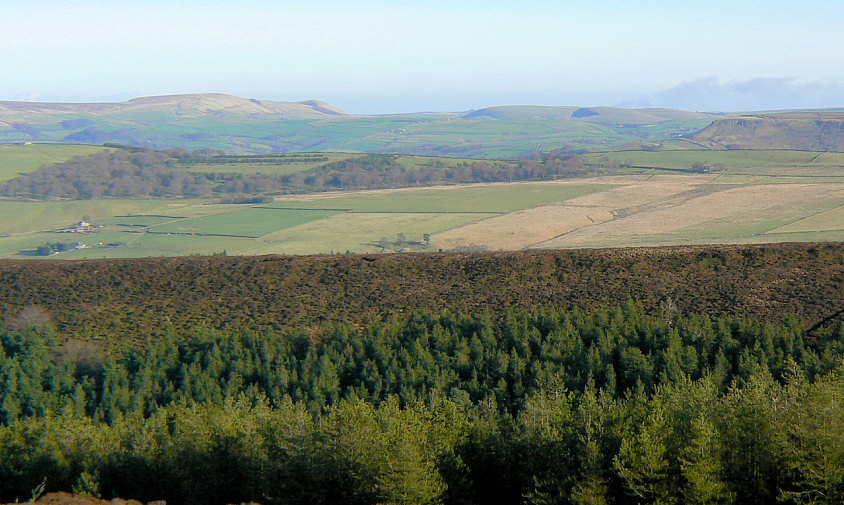 A distant Mam Tor.
Looking across Foxlow Edge to Wild Moor.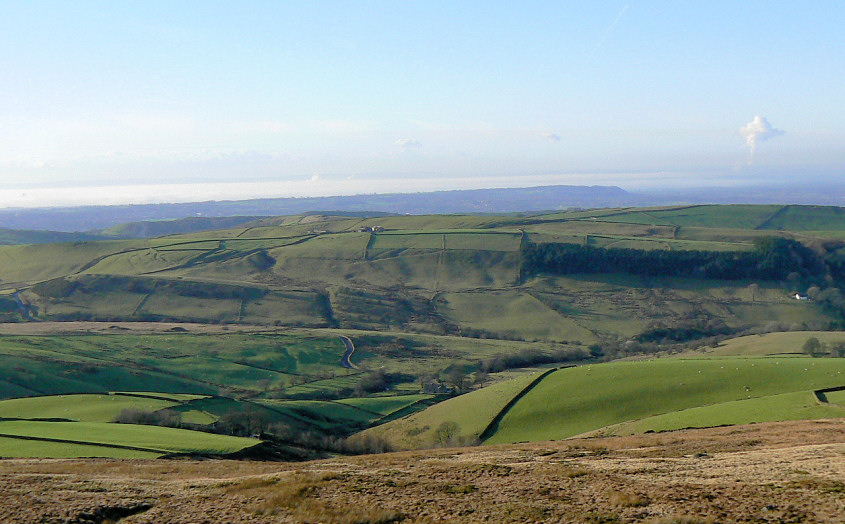 The closest I've come to an inversion. If you look carefully to the very left of the photo you can just see the dish at Jodrell Bank appearing above the clouds. It's just a black speck on this photo but with binoculars it was quite distinctive.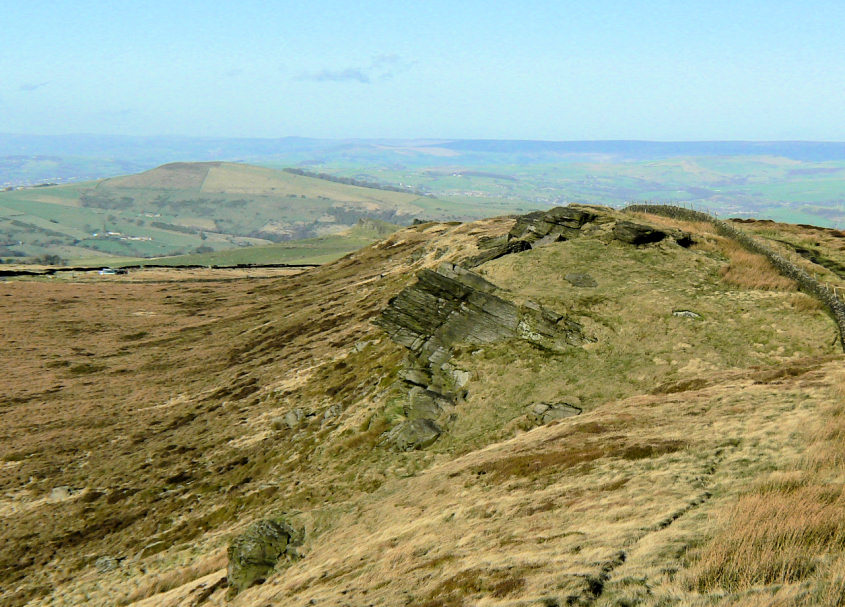 Cats Tor, with Windgather Rocks just visible behind.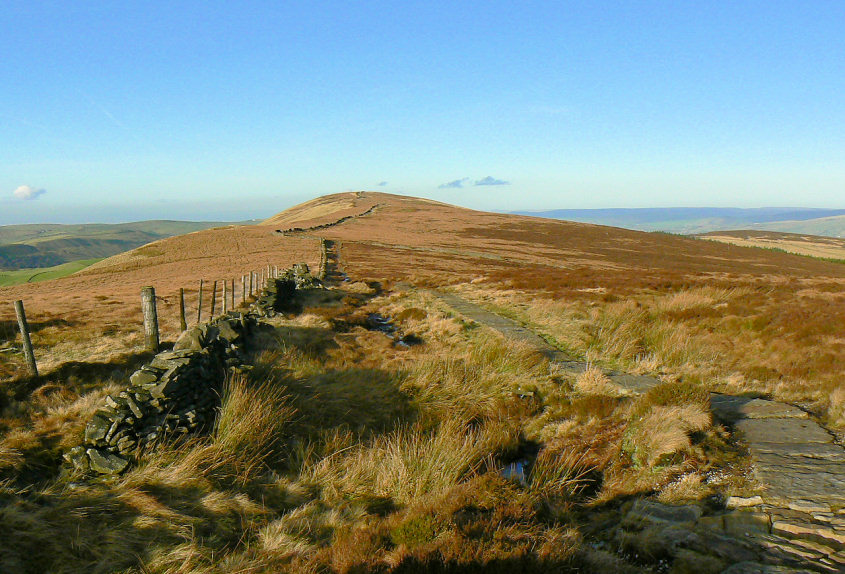 Looking back along The Tors.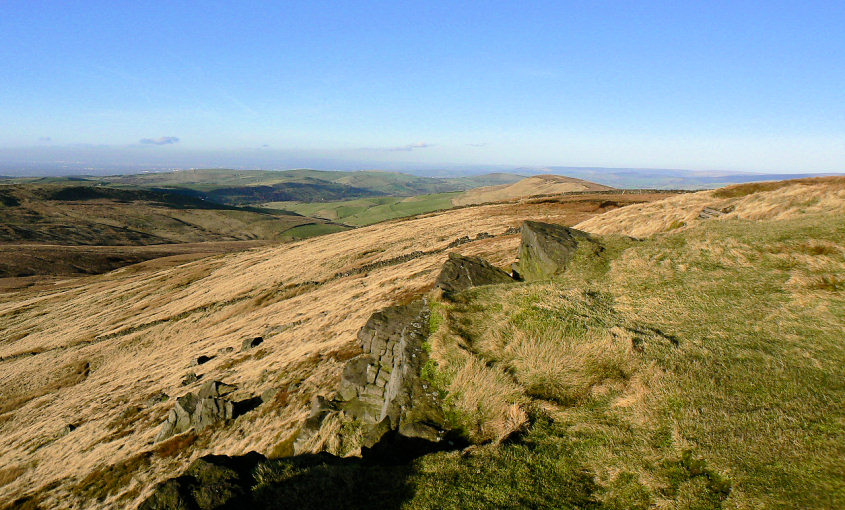 Stepping into Cheshire for this view of The Tors from Shining Tor.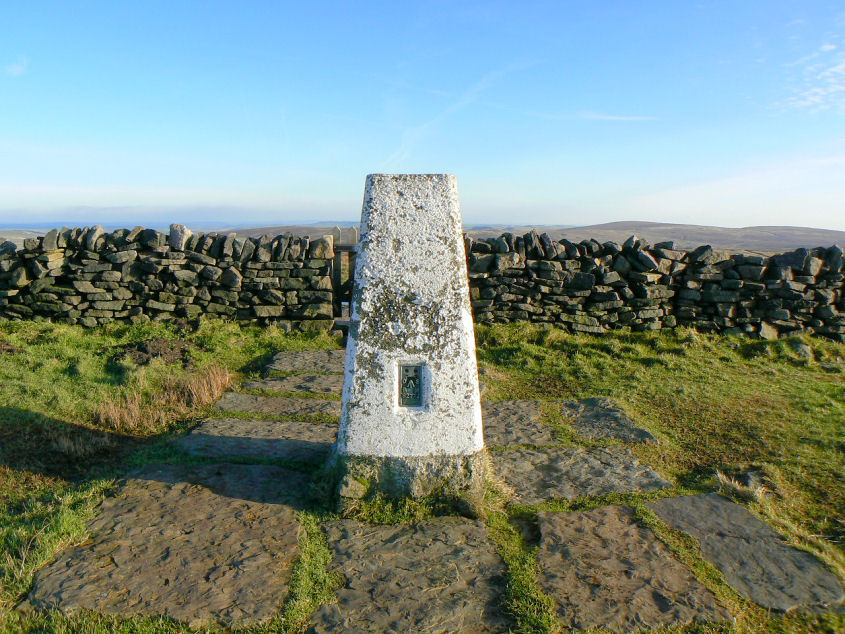 Shining Tor's trig and the highest point of Cheshire.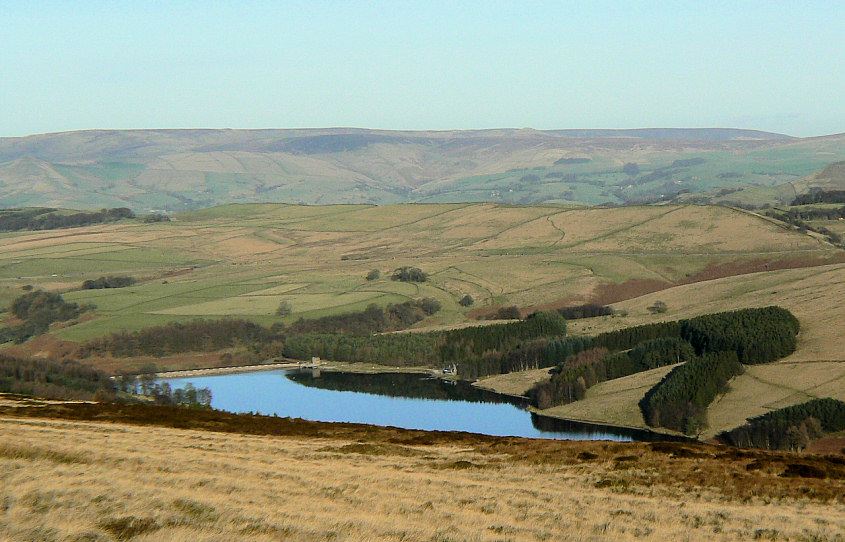 Back into Derbyshire and walking along Stake Side, with Errwood Reservoir below.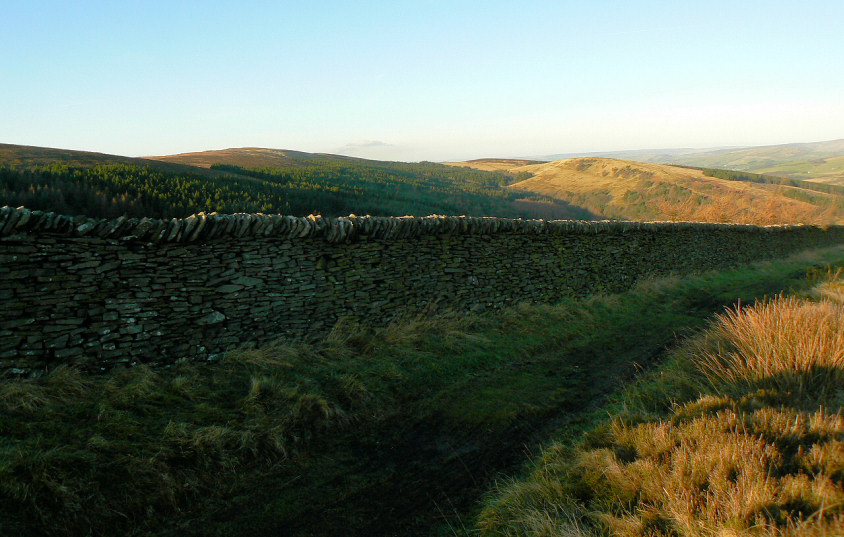 Foxlow Edge (R) starts to glow as the sun descends.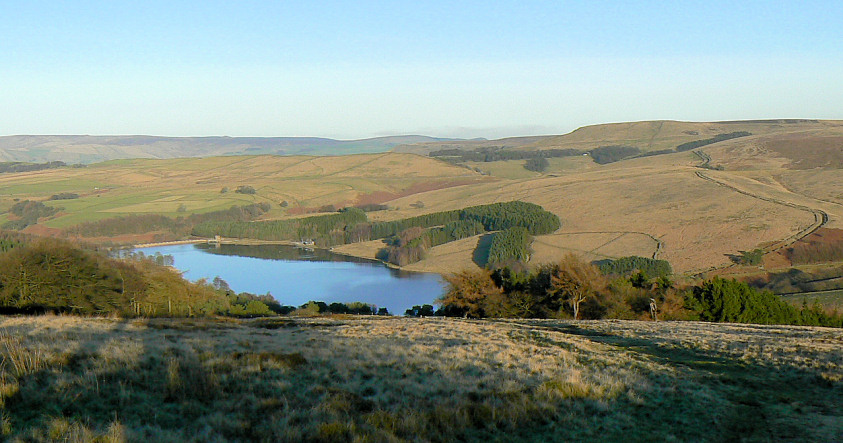 A final view of Errwood Reservoir as we get closer to the valley floor.
All pictures copyright © Peak Walker 2006-2023