Black Crag - Lake District Walk
Tuesday 27th March 2012
After yesterday's long walk we decided to opt for something a little more gentle that we could also cut short if required. This was the third time we had attempted this walk, the previous two occasions hadn't even seen us get out of the car due to very heavy rain, no chance of the rain stopping us walking today.
Start: Glen Mary Bridge car park (SD 3216 9986)
Route: Glen Mary Bridge - Ivy Crag - Holme Fell (347) - Hollin Bank - Black Crag (348) - Iron Keld Plantation - Tarn Hows - Glen Mary Bridge
Distance: 6.75 miles Ascent: 569 metres Time Taken: 5 hours 50 mins
Terrain: Generally on clear paths.
Weather: Hot and sunny.
Pub Visited: Talbot Bar, Skelwith Bridge Ale Drunk: Jennings Bitter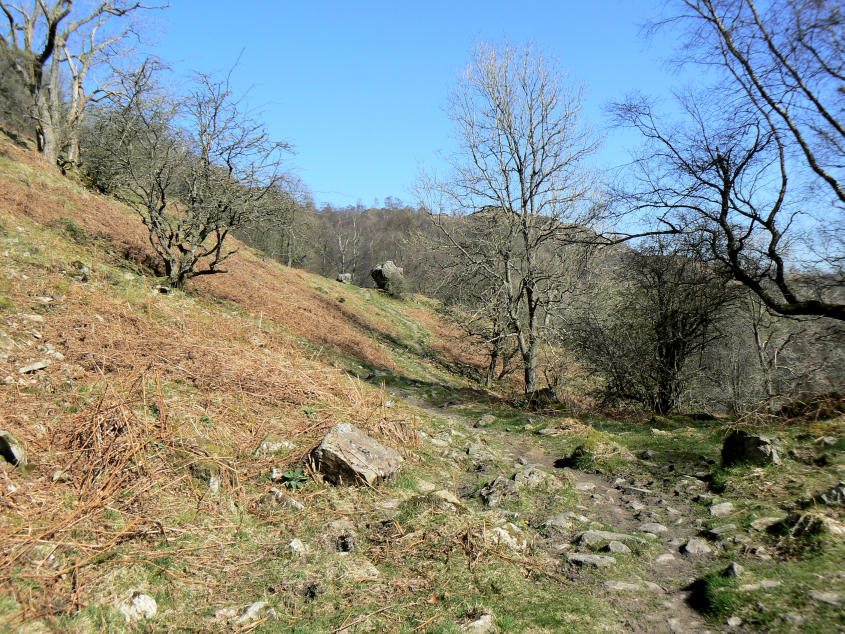 Following the path as we head for Harry Guards Wood.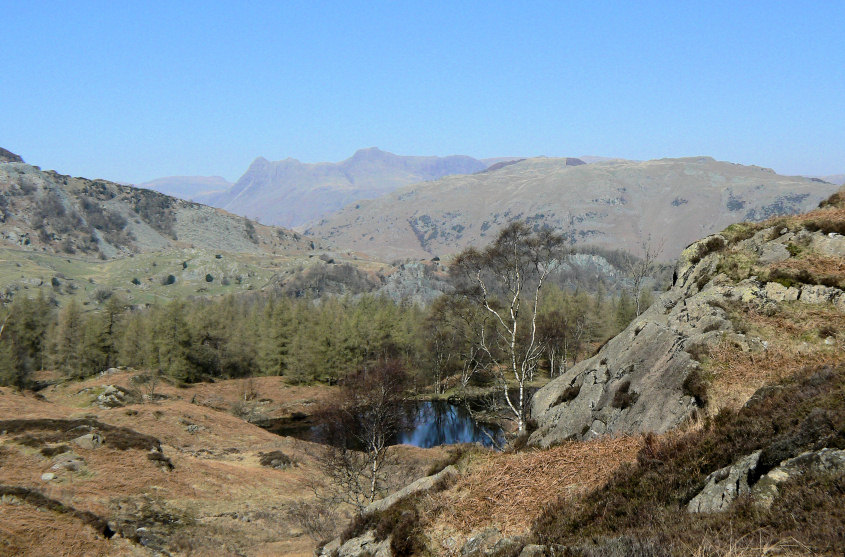 A fine view across to the Langdales from Uskdale Gap.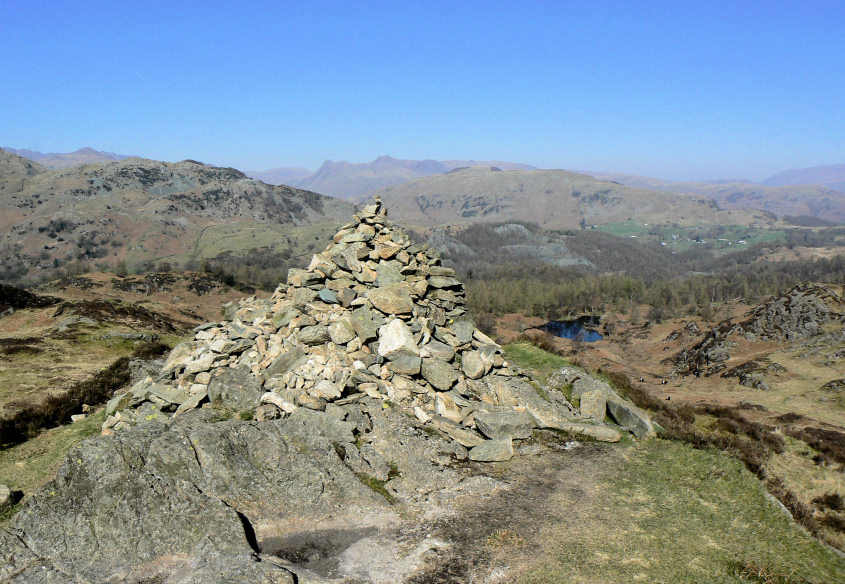 I decided to take visit Ivy Crag's summit as we were walking right below it.
Looking across to Holme Fell from Ivy Crag.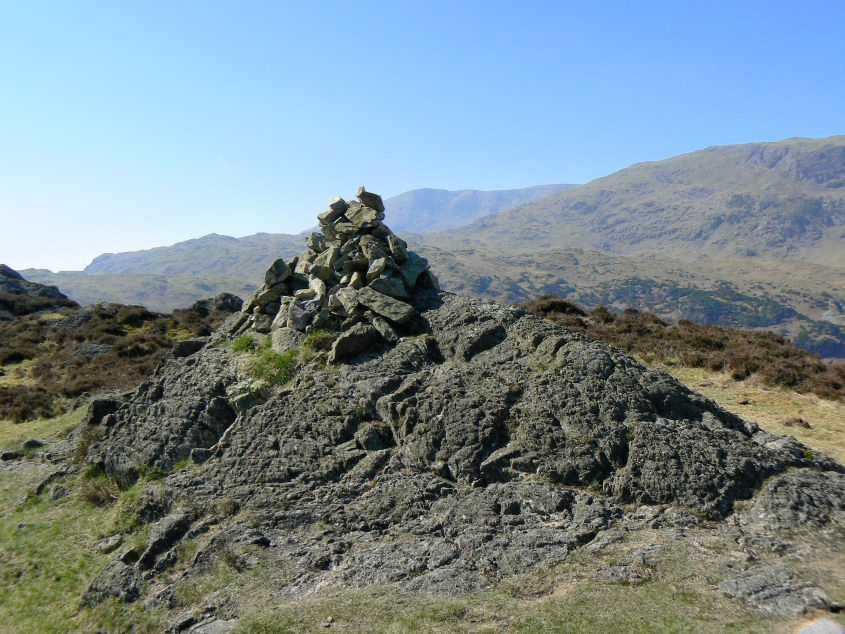 Holme Fell's summit. From here there was a very nice view down towards Coniston Water but you were also looking straight into the sun, so no photos.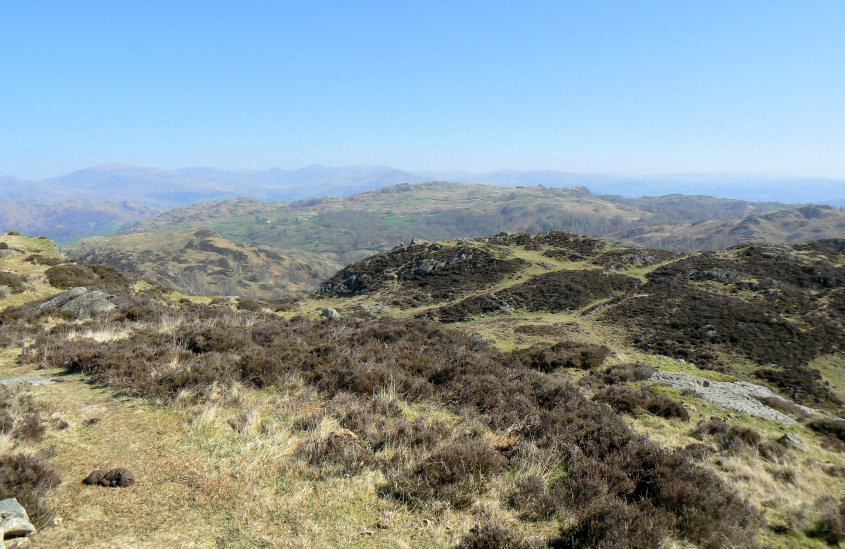 Looking across Ivy Crag towards Black Crag, the next summit of the day.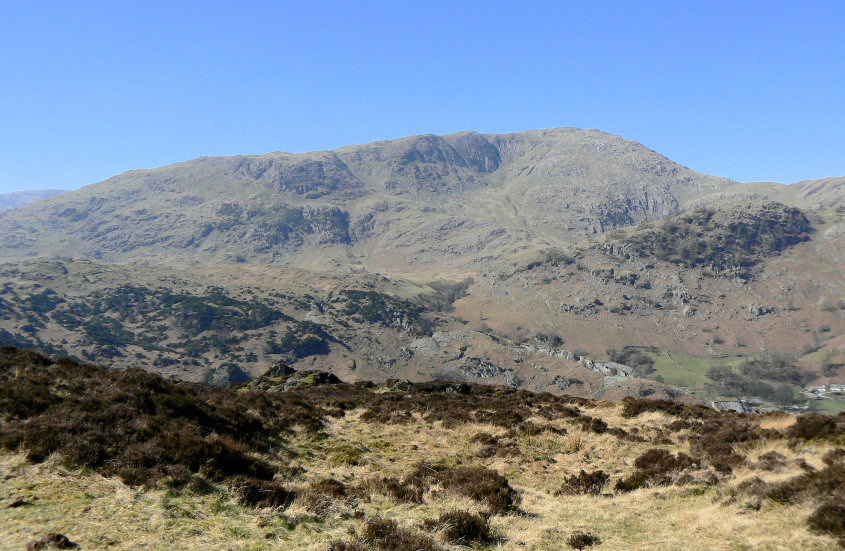 Wetherlam dominates the view from Holme Fell.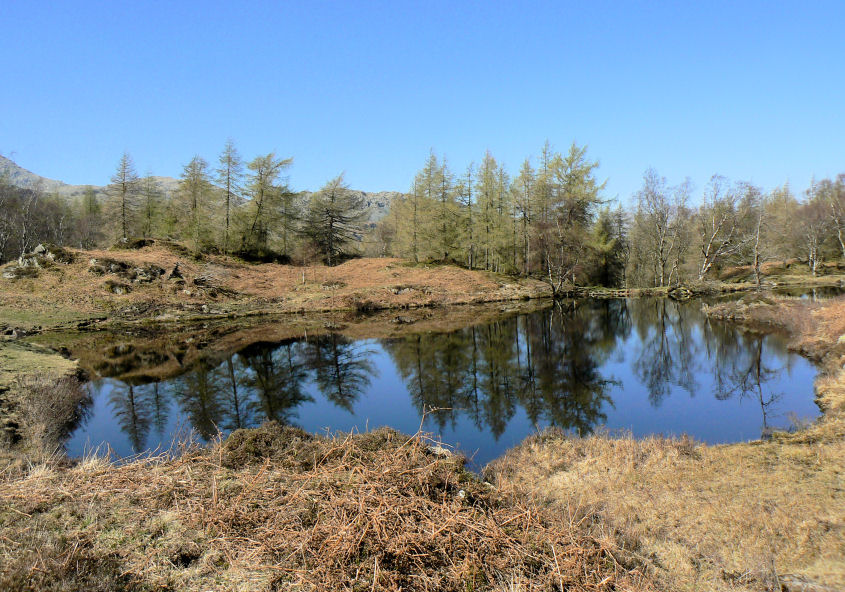 There were some great reflections in this unnamed reservoir.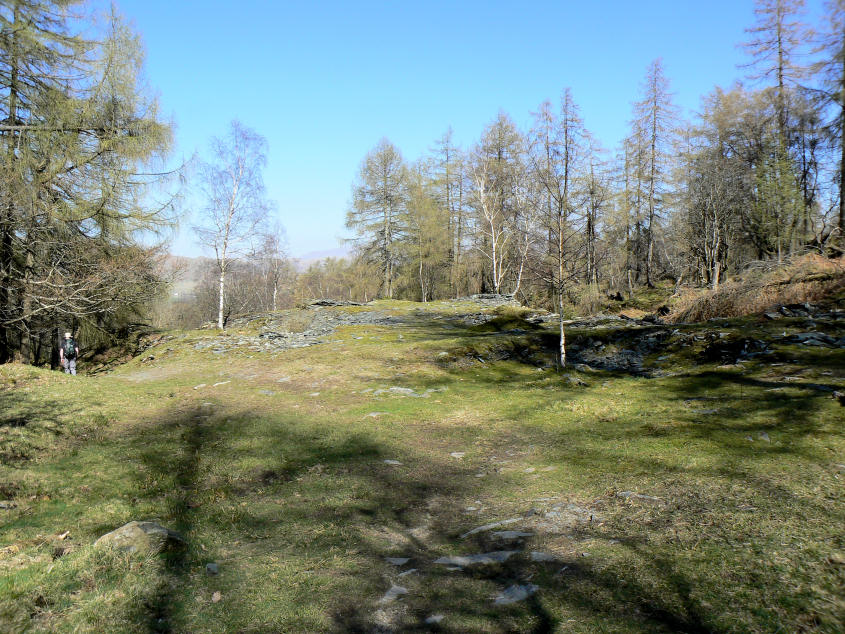 From there a quick wander through the old quarry brought us to the clear path we would follow to the road.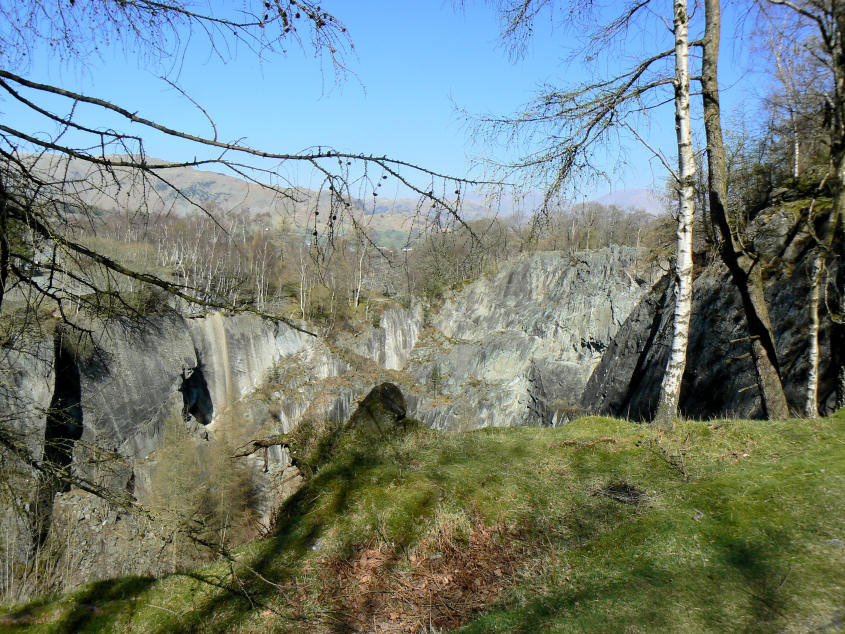 On the way we passed Hodge Close. I now know I should have crossed the stile to get a good view down into the quarry. Never mind it's not going anywhere, so I can always add it to my list of walks to do again.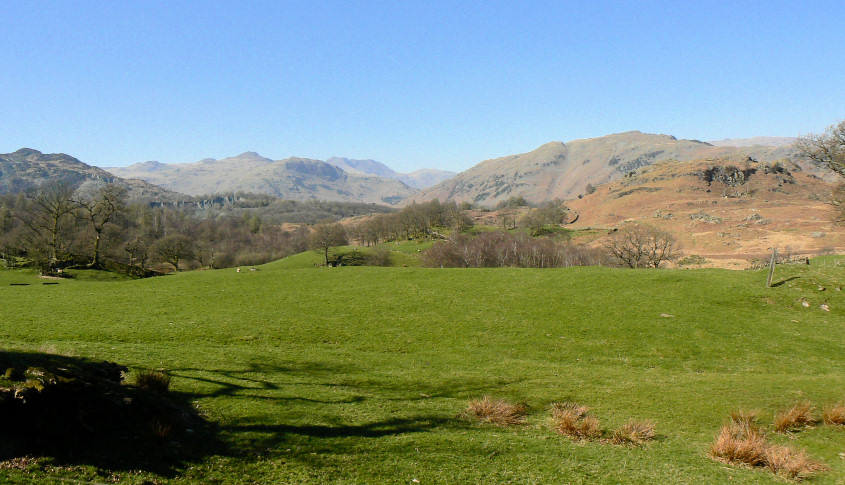 Emerging from the trees and the Langdales come into view again.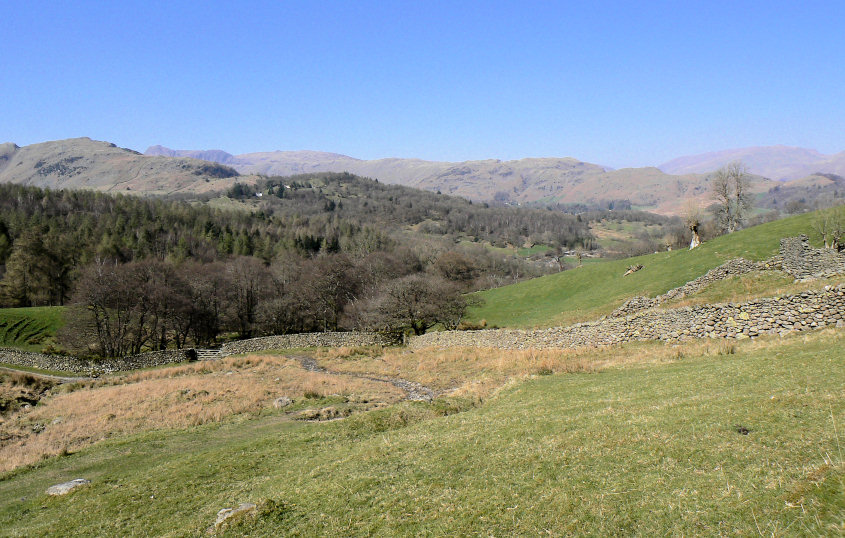 As we start the ascent to Black Crag we get a great view of the ridge we walked yesterday.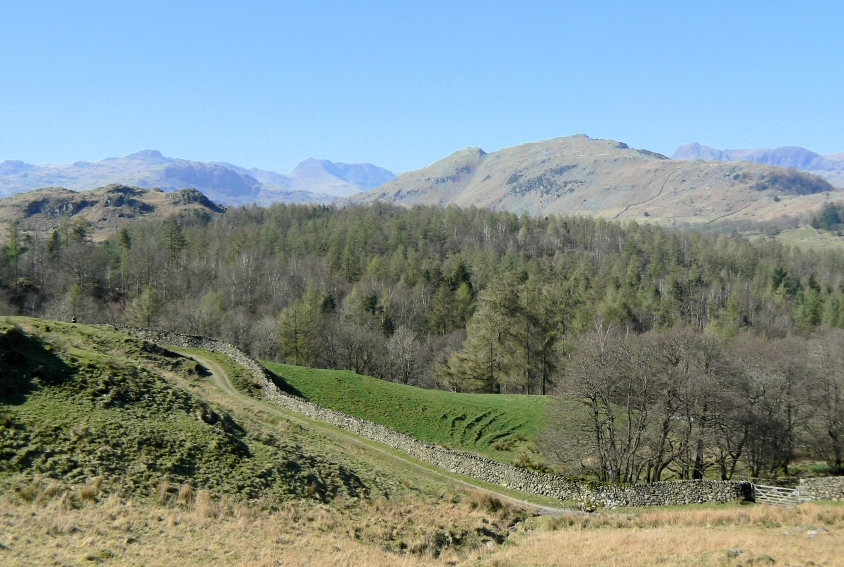 Lingmoor Fell appears as we climb again.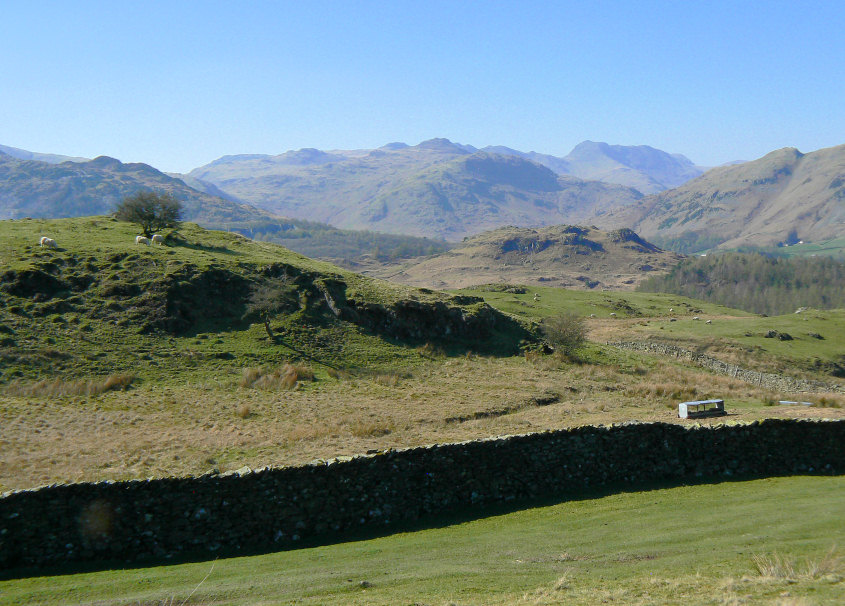 Despite the fact it was March we had a very relaxing lunch leaning against a rock in the sun looking across towards the Pike of Blisco.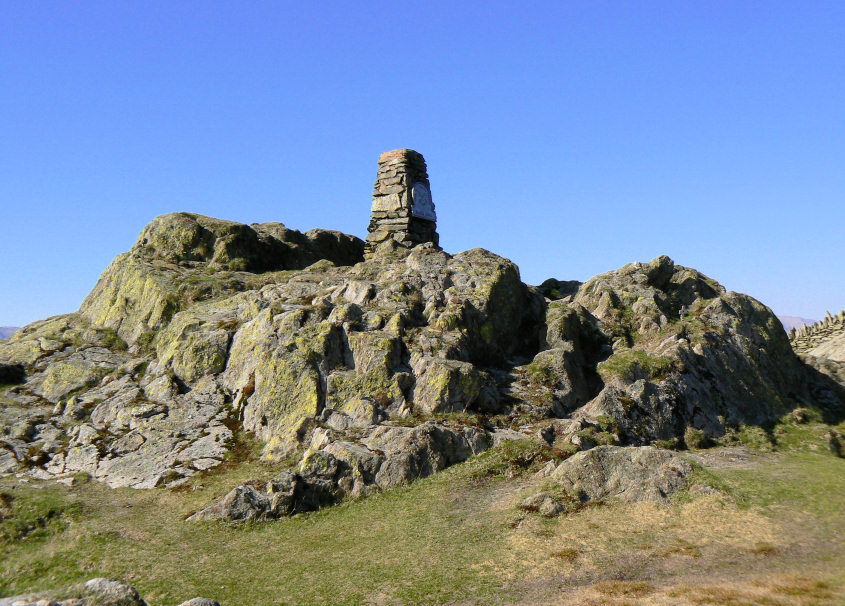 Black Crag's summit comes into view.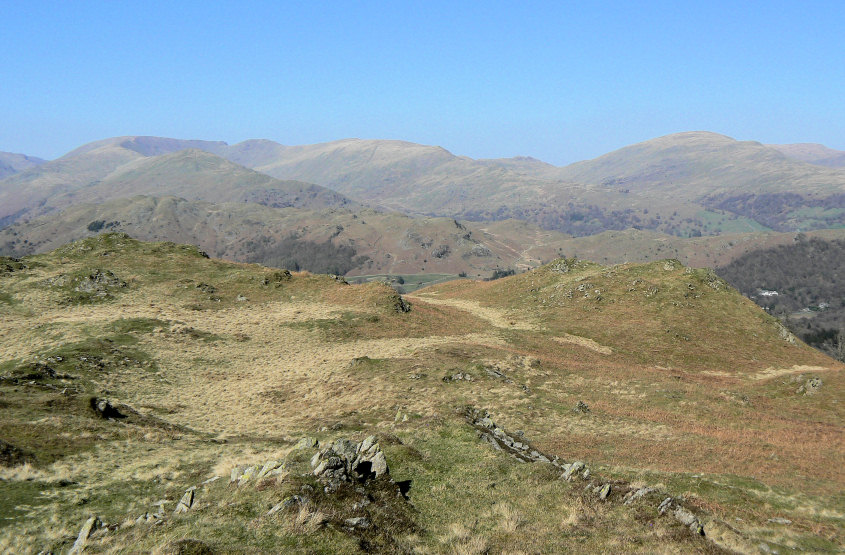 The Fairfield Horseshoe. This had been one of the walks we considered doing on this trip but we opted to make yesterday's walk our long one for this trip instead.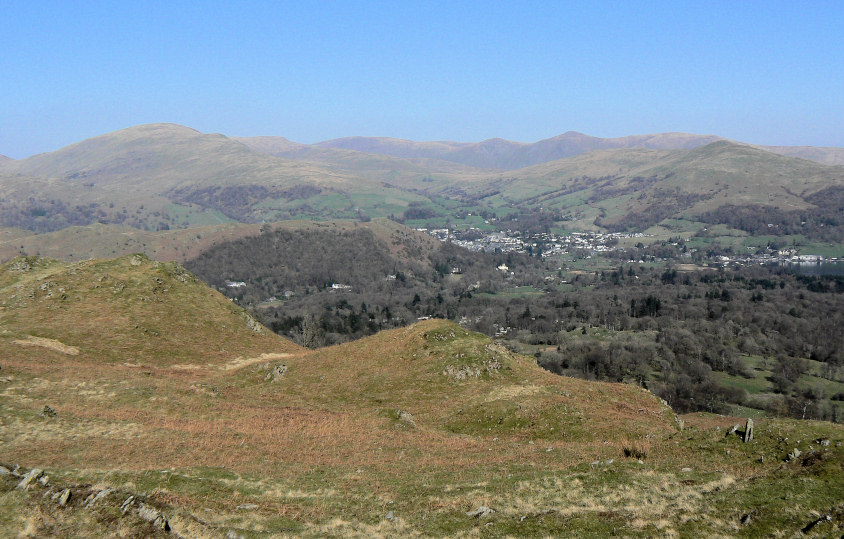 Looking across Ambleside towards the Far Eastern fells.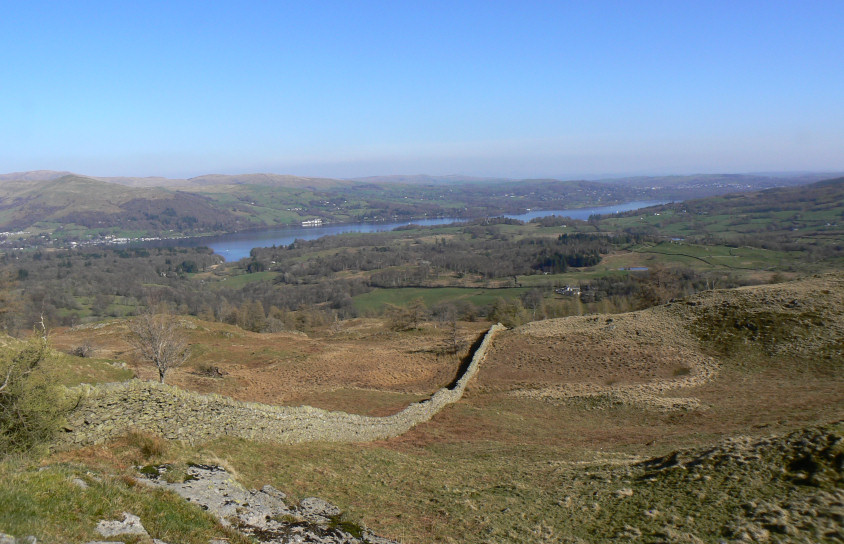 Windermere.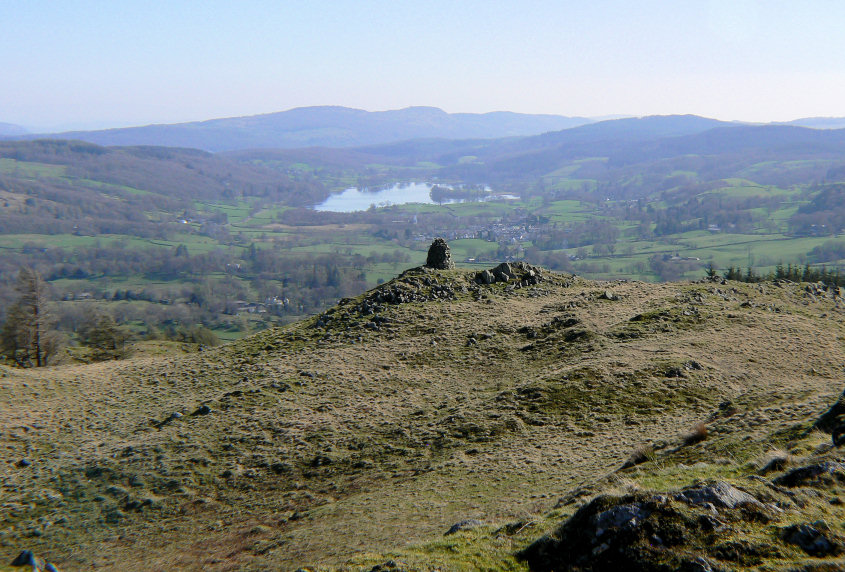 Esthwaite Water.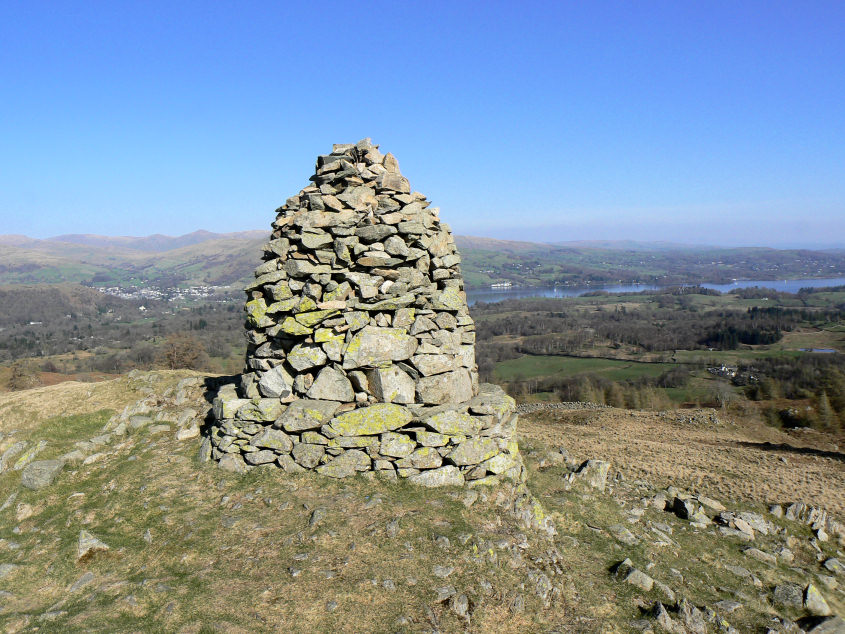 We made our way across to the cairn to admire the views from there as well as the summit.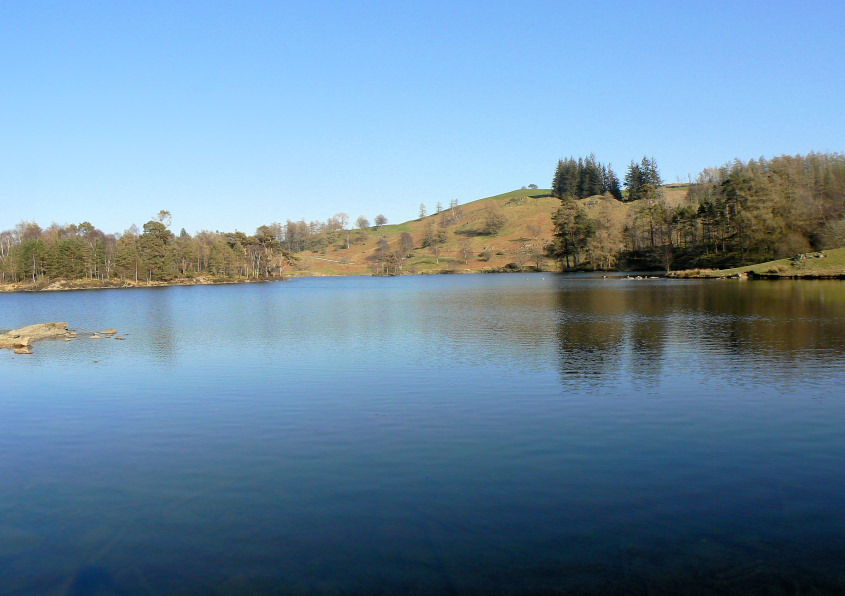 The walk ended with a delightful stroll alongside Tarn Hows, before we headed downhill and back to the car park.
All pictures copyright © Peak Walker 2006-2023