Kinder Scout - Peak District Walk
Saturday 12th May 2012
I gave John the option of where to go today and he picked Mam Tor, the last place I would want to go on a weekend or Bank Holiday, so I picked a route that would allow us to visit Mam Tor and then escape the crowds by heading for one of the quieter parts of the Peak District, Brown Knoll.
Start: Edale car park (SK 1238 8533)
Route: Edale car park - Hollins Cross - Mam Tor (TP) - Rushup Edge - Brown Knoll (TP) - Kinder Scout - Grindslow Knoll - Edale car park
Distance: 10.5 miles Ascent: 641 metres Time Taken: 6 hours
Terrain: Good paths and moor land.
Weather: Sunny but with a cold edge to the wind.
Pub Visited: The Nags Head, Edale Ale Drunk: Otter Ale, Otter Brewery

Looking up Ollerbroook Clough just before we take the footpath to Hollins Cross.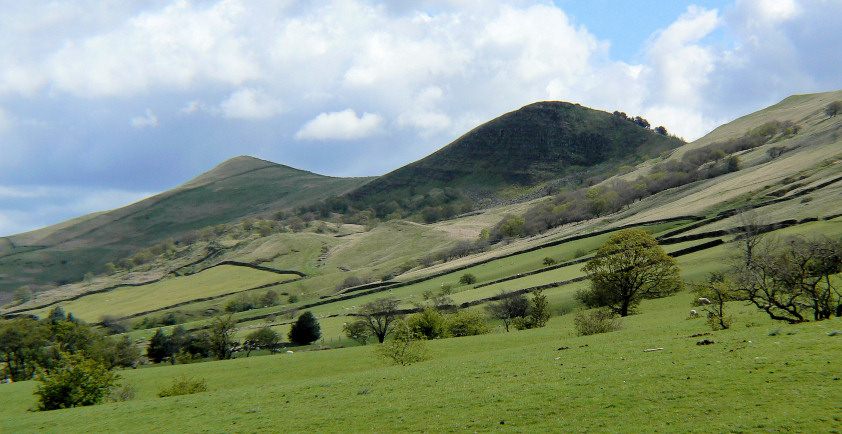 Lose Hill and Back Tor from the footpath to Hollins Cross.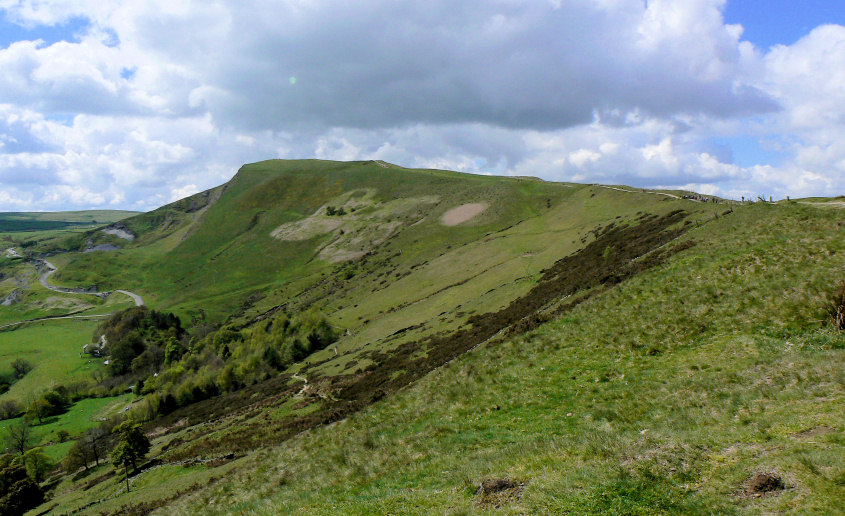 Mam Tor from Hollins Cross and the path looks busy.
Looking back along the ridge as we near Mam Tor's summit.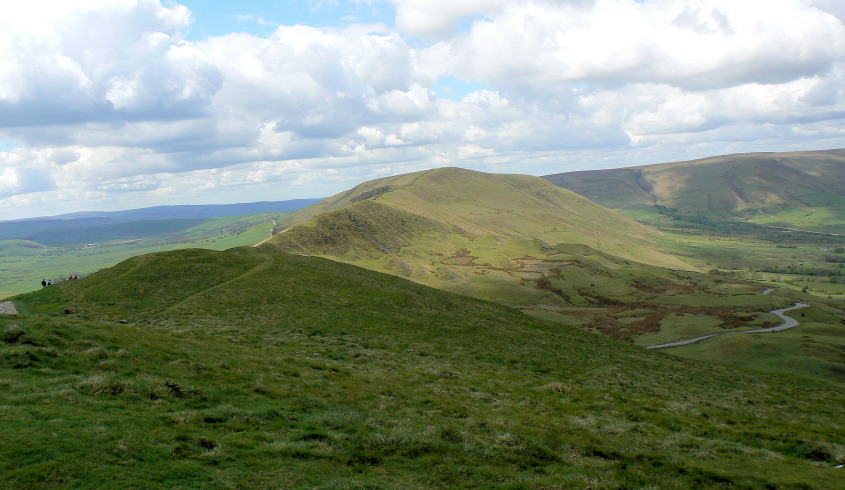 Rushup Edge from Mam Tor's very busy summit.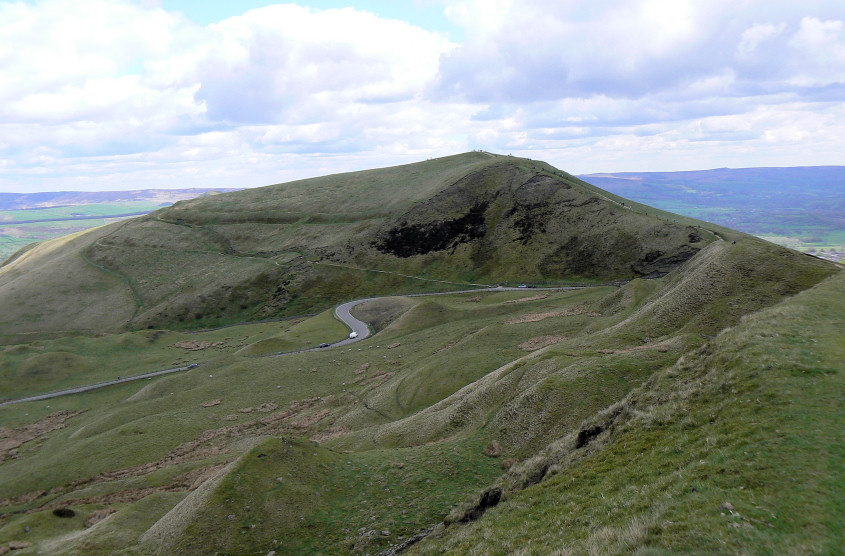 Looking back to a busy Mam Tor from a quiet Rushup Edge.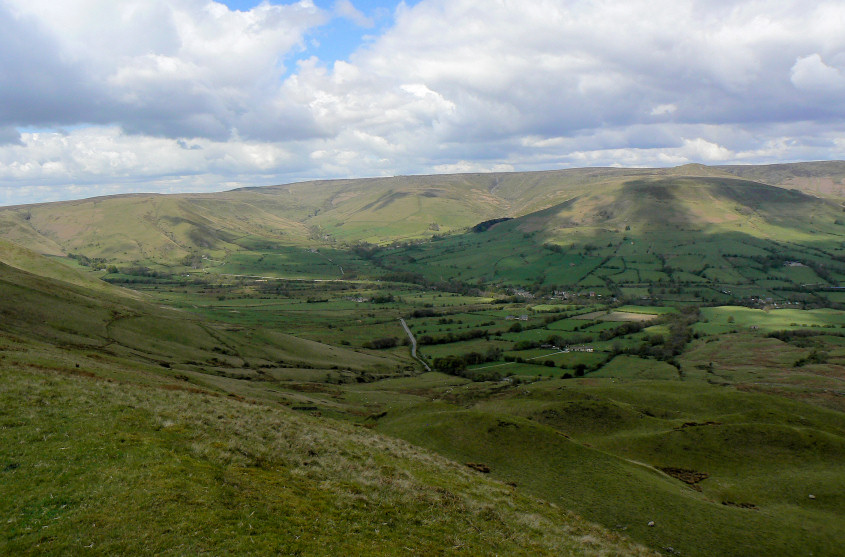 The head of the Vale of Edale and most of the second half of today's route is in view.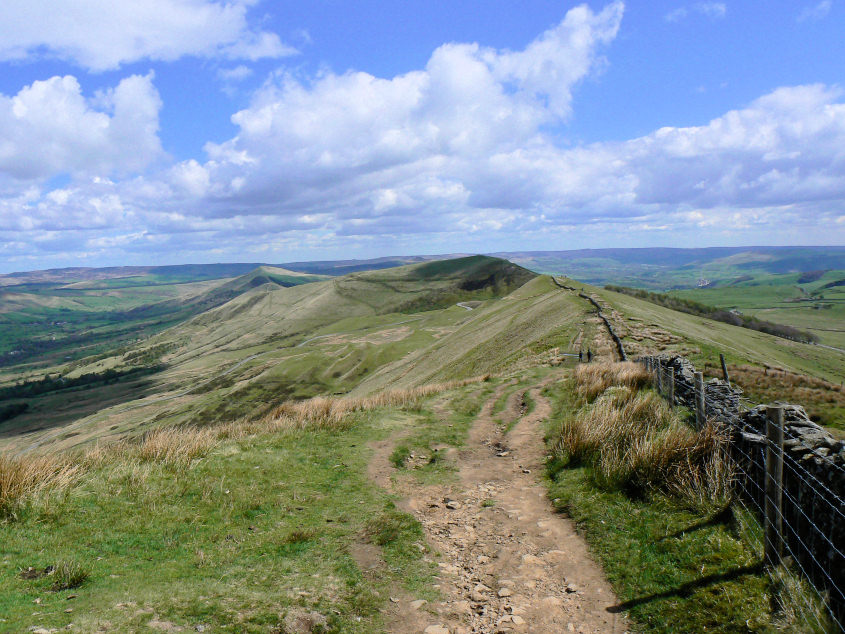 Looking back along Rushup Edge.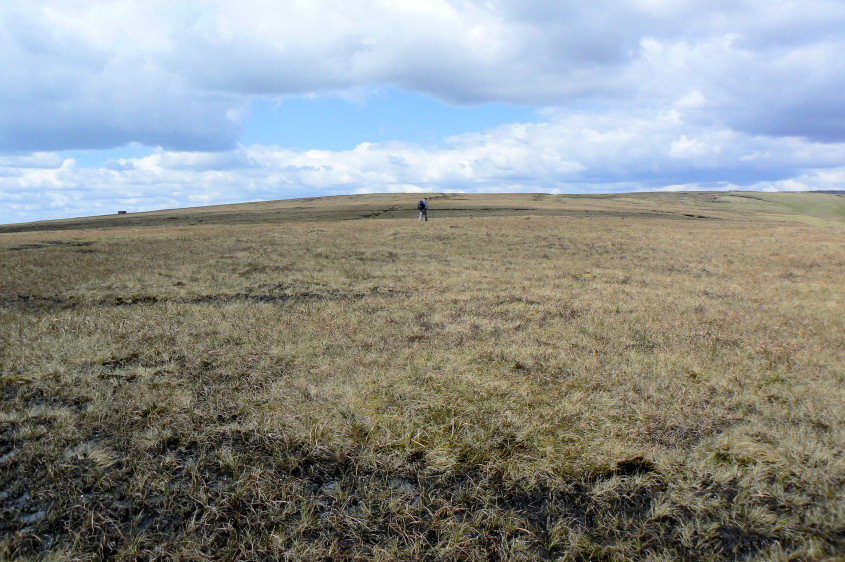 Heading across the boggy Brown Knoll. After all the slabs on the path to Brown Knoll last week I quite enjoyed the bog hopping we had to do across here.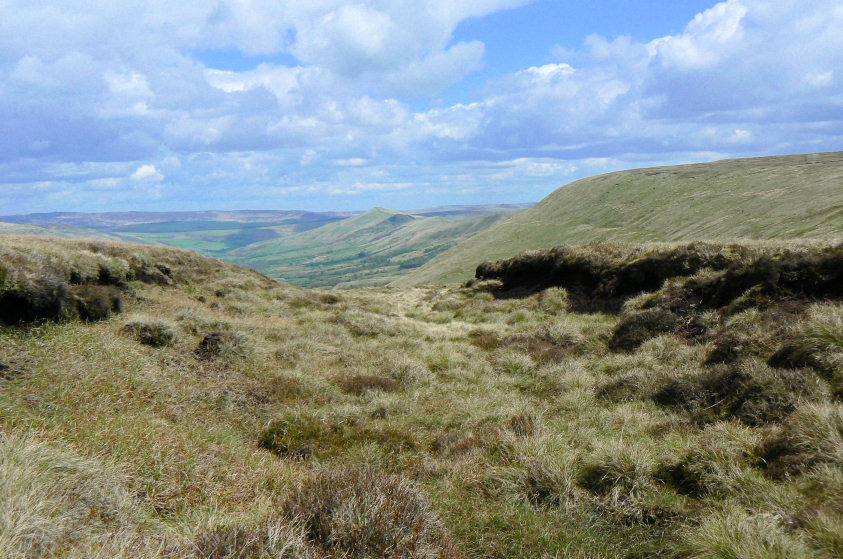 Whilst heading across Brown Knoll we found a sheltered spot out of the cold wind and away from the path for lunch with a view.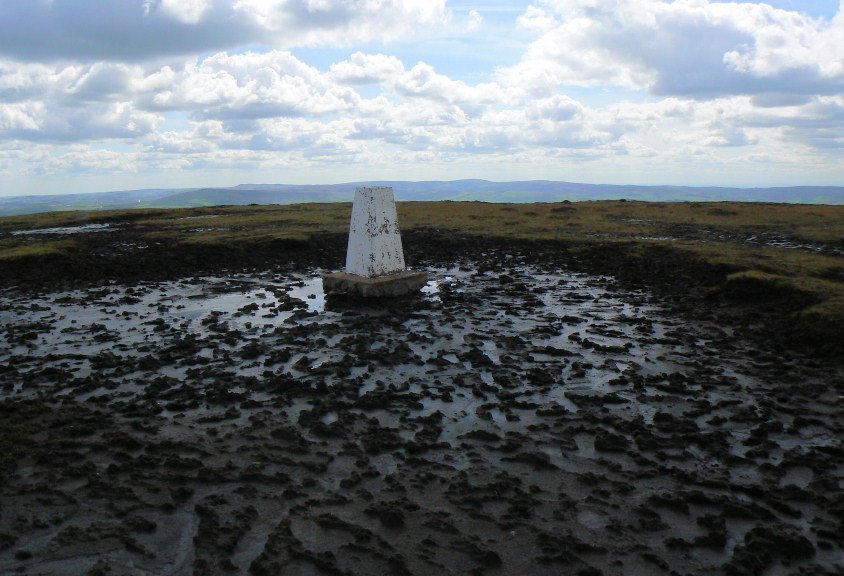 I was glad I had already visited Brown Knoll's trig as it wasn't easily accessible today. I tried to get round to the other side for a shot that wasn't into the sun but gave up after three attempts, the bog was well spread out.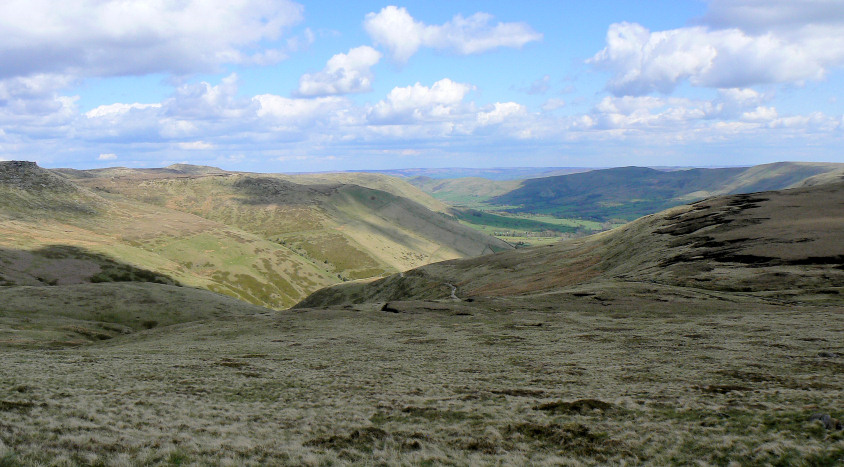 Crossing the Jacob's Ladder Path we headed onto Kinder with a view back down the valley towards Mam Tor.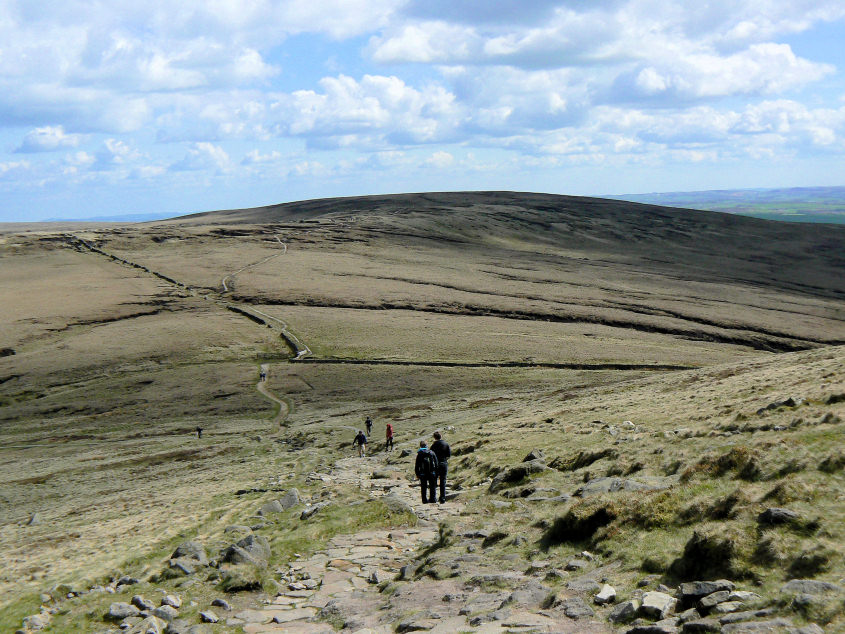 Brown Knoll as we head onto Kinder.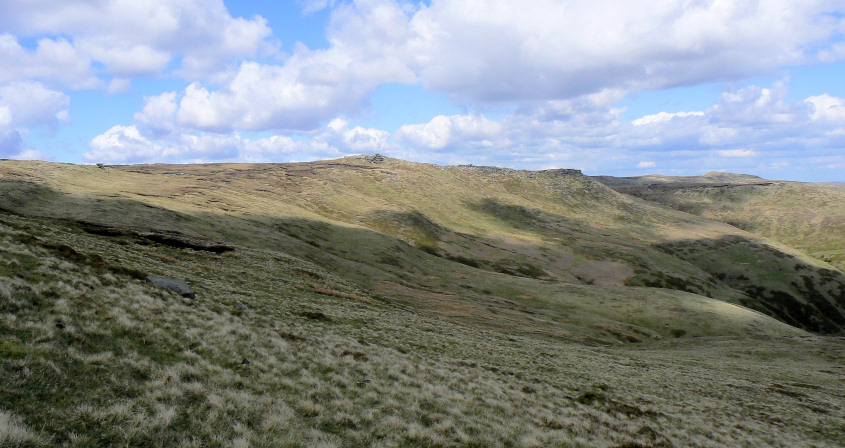 Our route around the edges will take us to the distant Grindsbrook Knoll.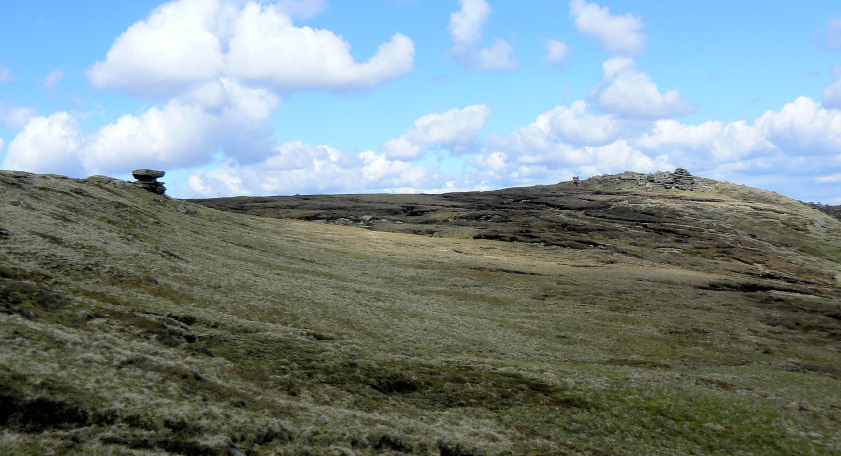 Approaching Noe Stool with the Pagoda the and Pym's Chair away to the right.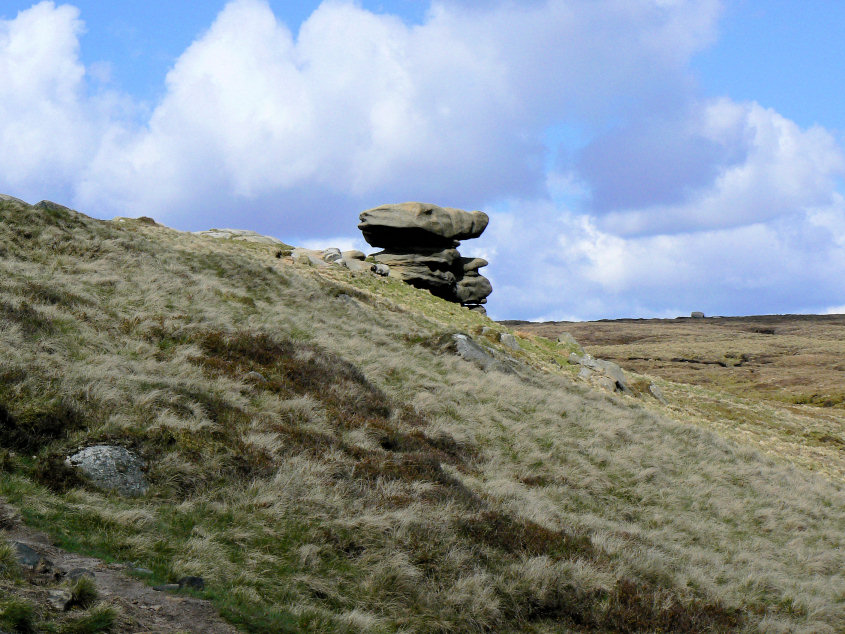 Noe Stool.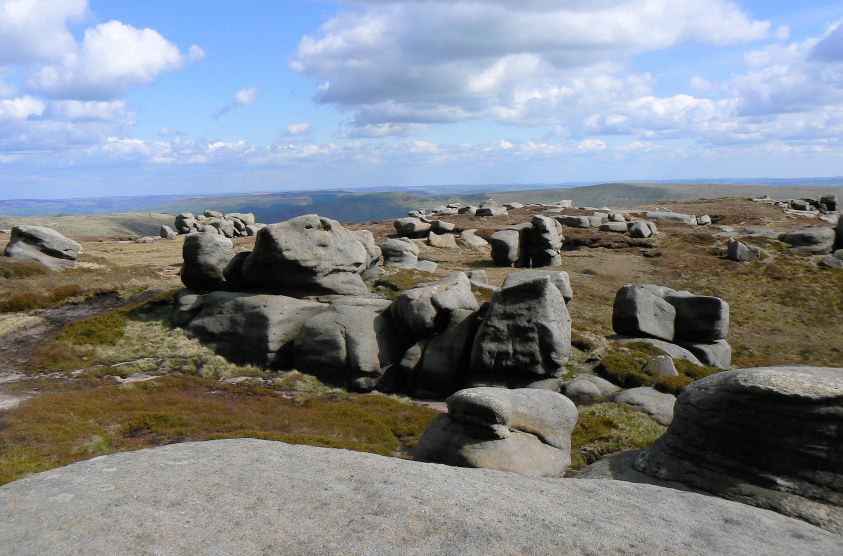 Weaving our was through the Woolpacks took more time than I remembered it taking before.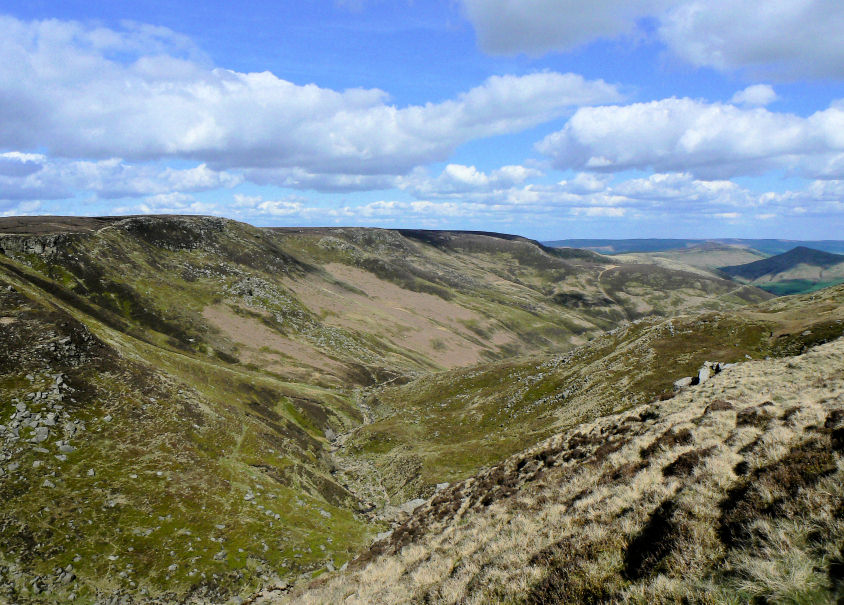 Rather than take the shortcut to Grindsbrook Knoll we headed for the top of Grindsbrook for a view down Grindsbrook Clough.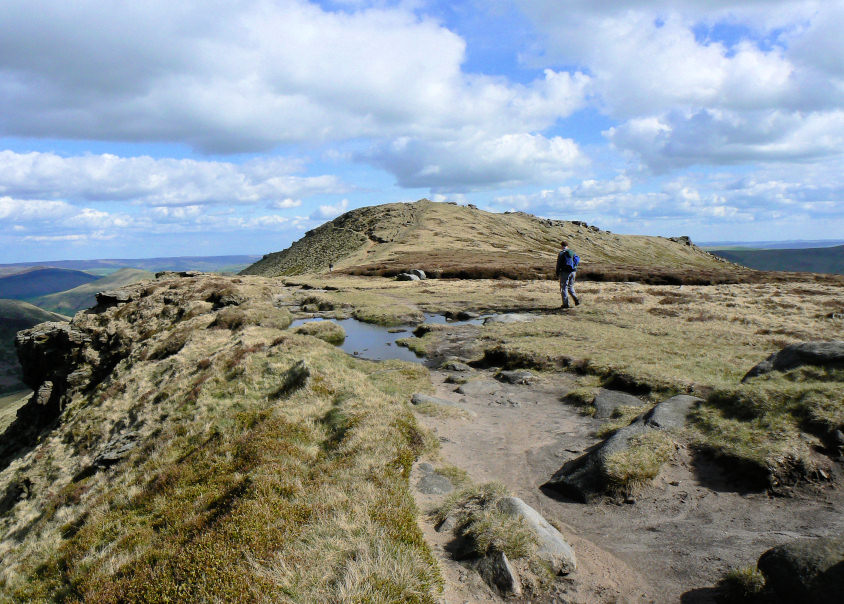 Heading for Grindsbrook Knoll.
A final look back to the head of Grindsbrook.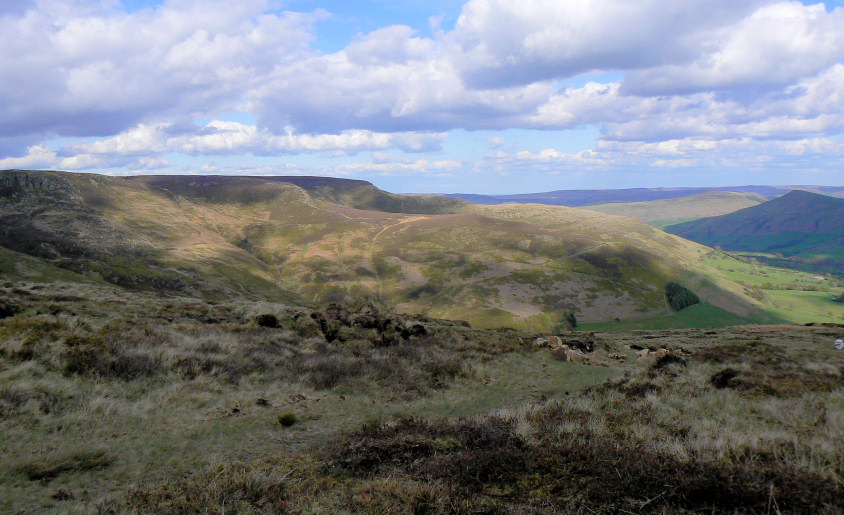 Ringing Roger from the descent of Grindsbrook Knoll.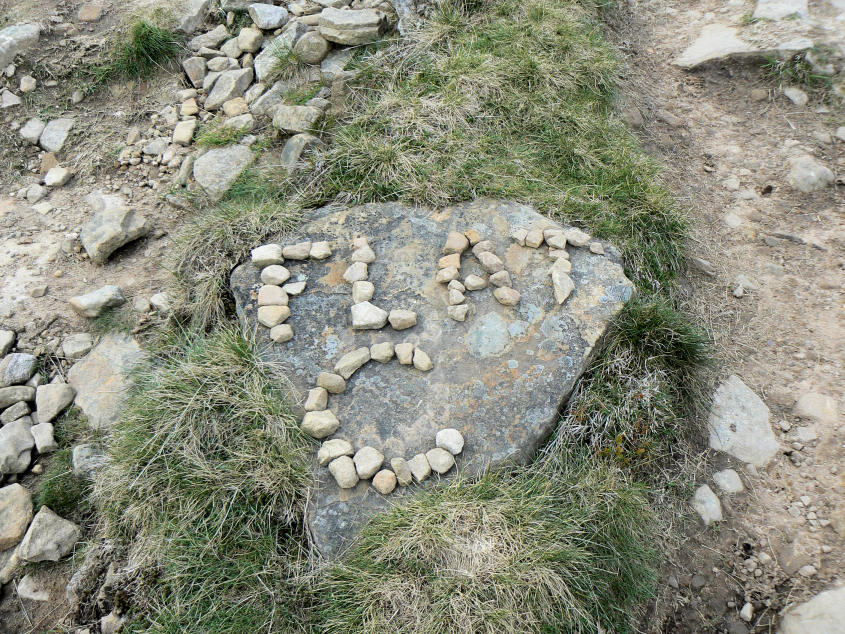 Messages on the path. We didn't find out if it was the location for a party or a message to the people who are working on the path along Grindsbrook Knoll.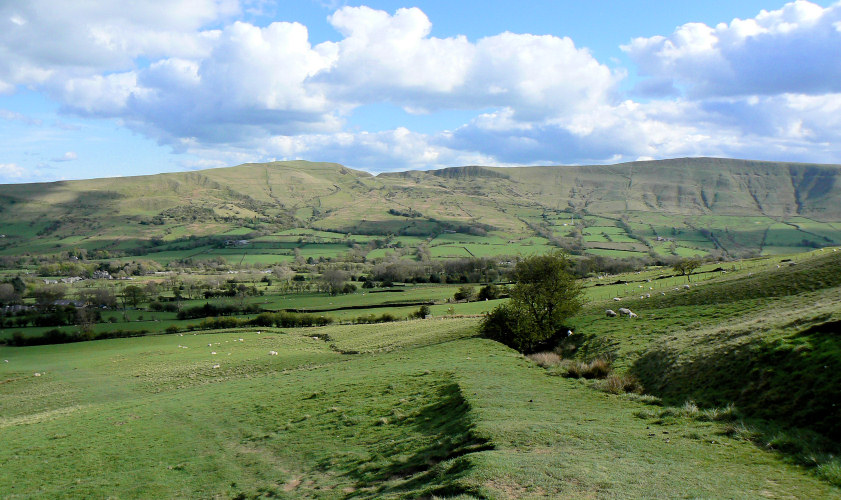 Mam Tor and Rushup Edge as we make the final descent into Edale.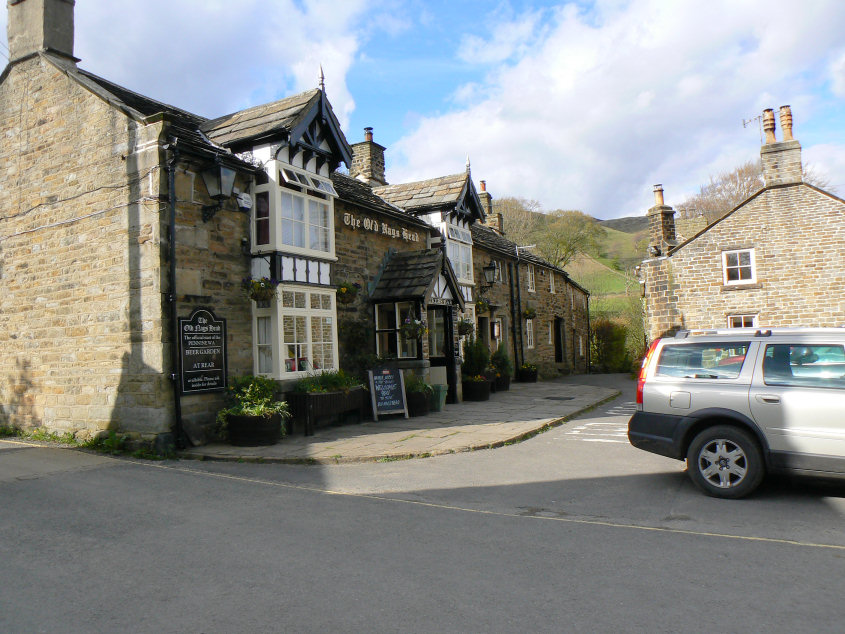 Time for a well earned drink I think.
All pictures copyright © Peak Walker 2006-2023