Chrome Hill - Peak District Walk
Wednesday 16th May 2012
I'm trying to get ahead of myself with the magazine write ups at the moment so today's route was another one picked as suitable for the magazines I write for. My timing was a little off today though, as when I reached the summits of the only two hills on the walk the sun disappeared.
Start: Earl Sterndale (SK 0902 6704)
Route: Earl Sterndale - High Wheeldon (TP) - Glutton Bridge - Chrome Hill - Dowel Dale - Earl Sterndale
Distance: 6.5 miles Ascent: 397 metres Time Taken: 4 hours 5 mins
Terrain: Good paths and quiet lanes.
Weather: Sunny but with a cold edge to the wind.
Pub Visited: None Ale Drunk: None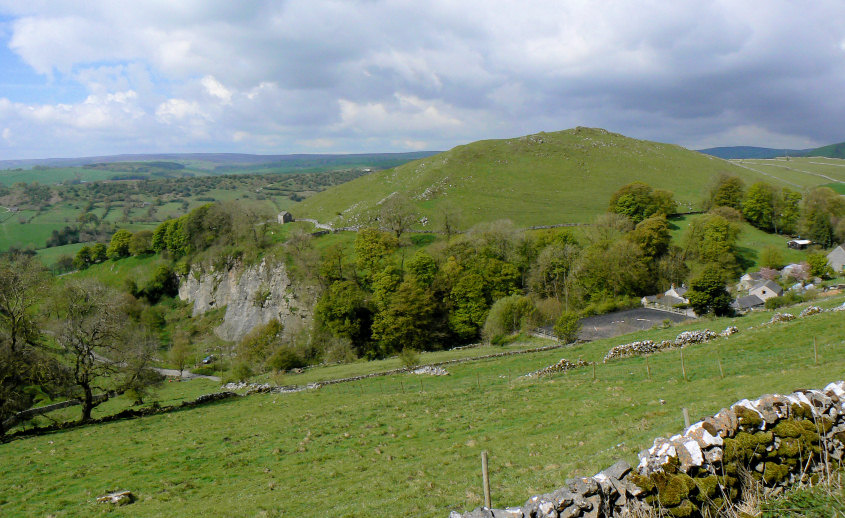 The weather looks promising as I take the higher road out of Earl Sterndale in order to shorten the climb to High Wheeldon.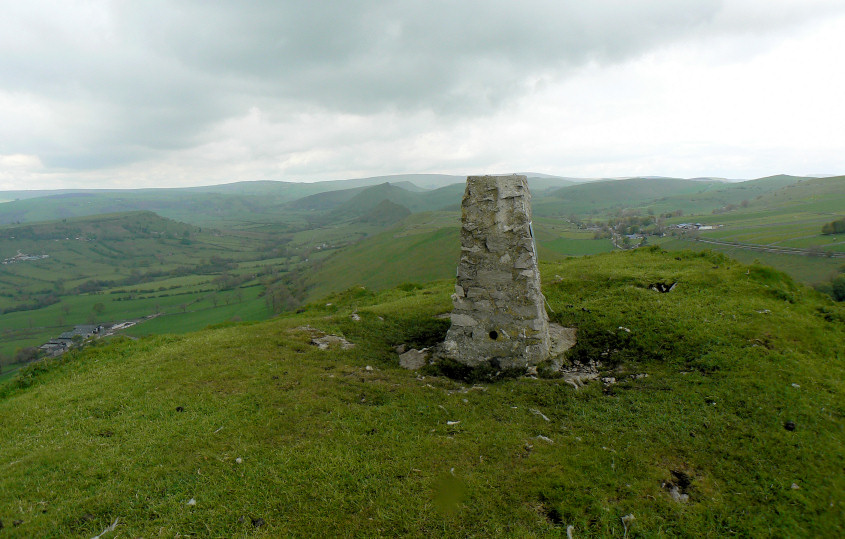 It didn't last long. As I reached the summit of High Wheeldon it started raining, with some hail thrown in briefly as well.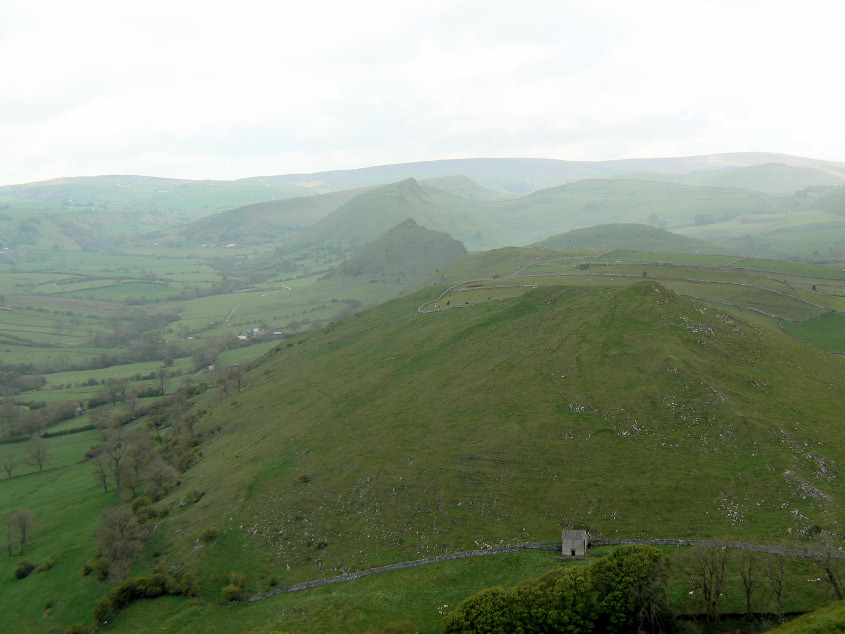 I had hoped for a sunny shot across to Parkhouse and Chrome Hills but it wasn't to be. I debated hanging around for a bit but there was no sign of any sun coming soon and the wind was bitterly cold.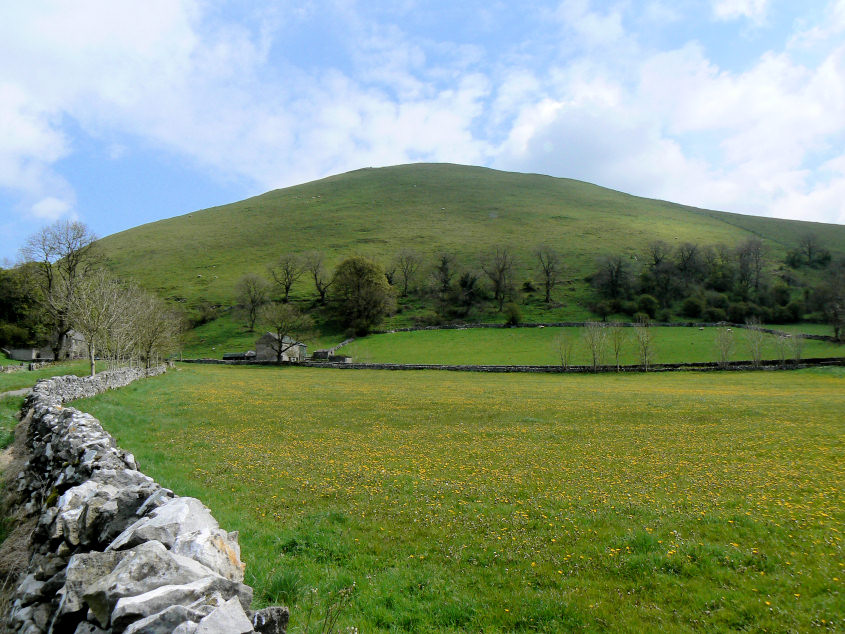 What did I know, 15 minutes later and it could be a different day as I look back to High Wheeldon.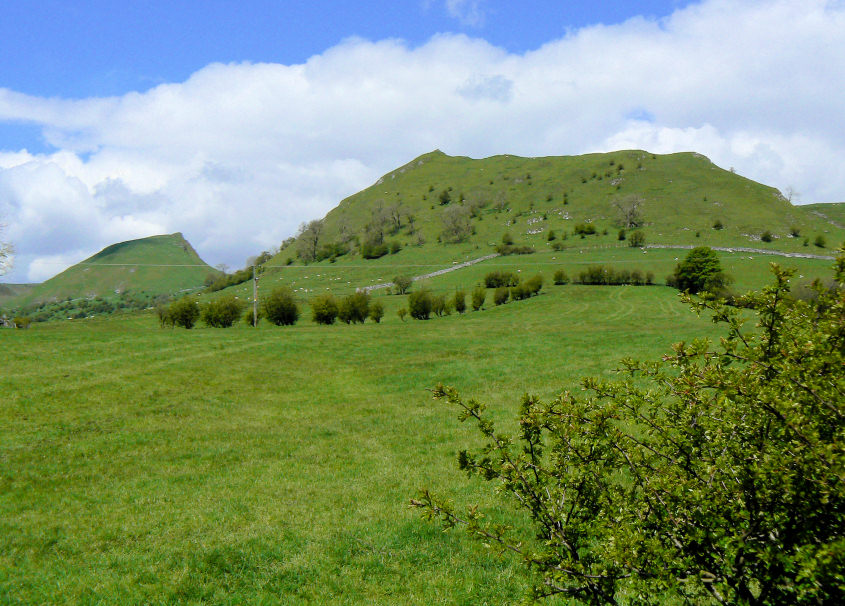 Parkhouse Hill and Chrome Hill seen from close to Glutton Bridge.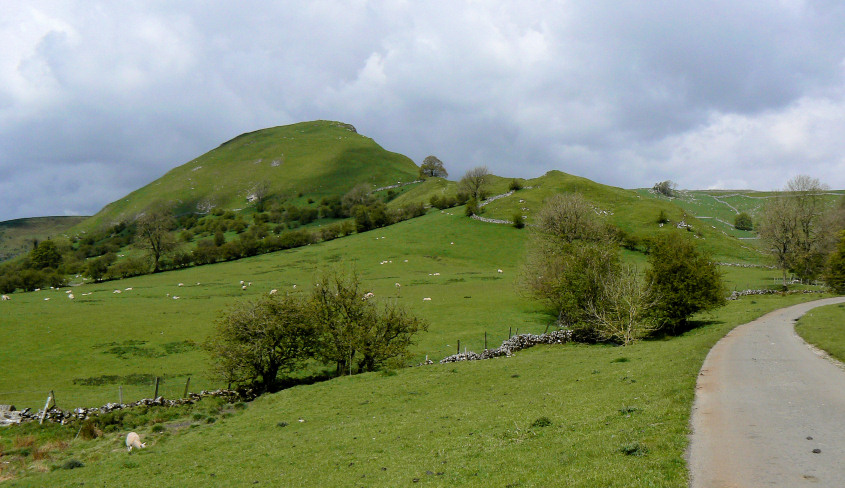 Heading for Chrome Hill and it's starting to look a bit grey again.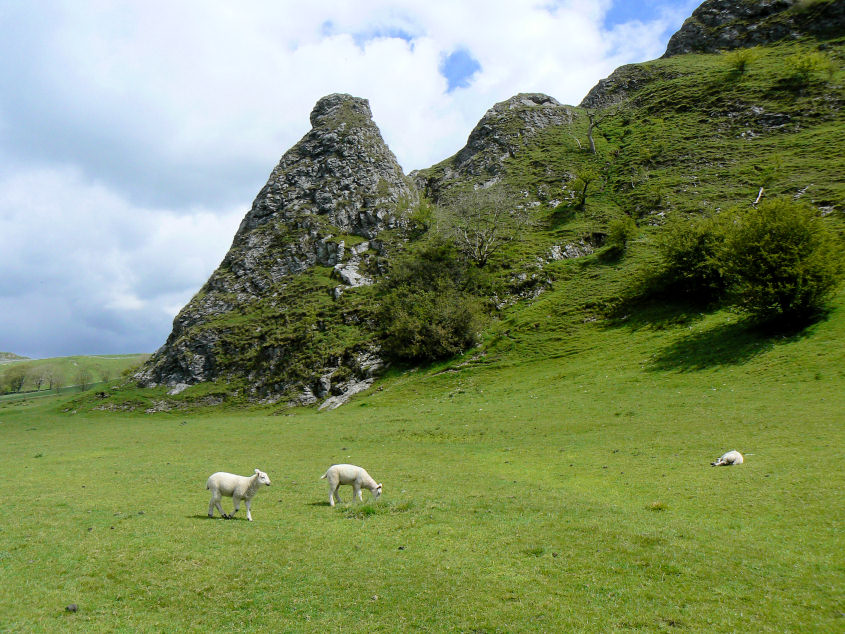 Sugarloaf at the foot of Parkhouse Hill.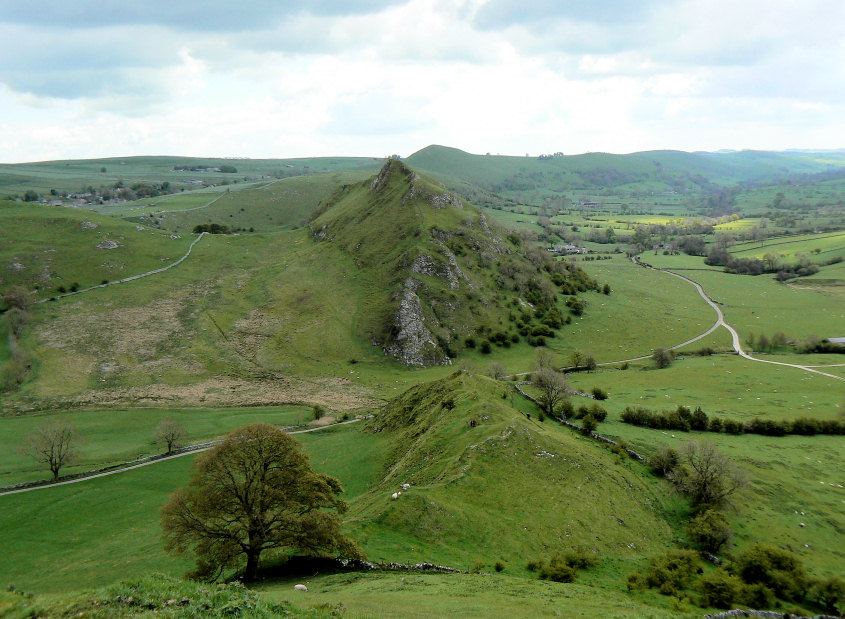 Looking back down Chrome Hill as I head up. Below a woman is having a photography lesson and they are patiently waiting with cameras on tripods for the sun to arrive.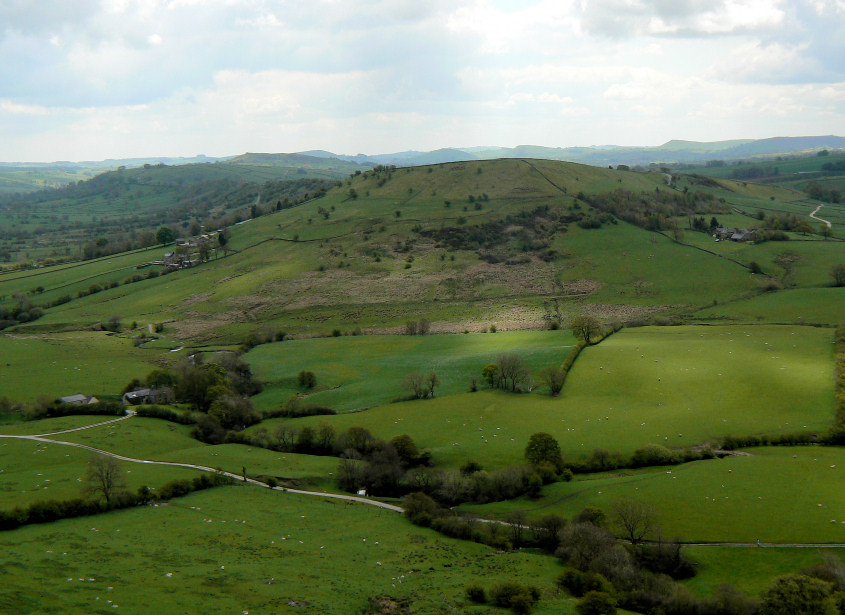 Looking across to Top o th' Edge as I continue uphill.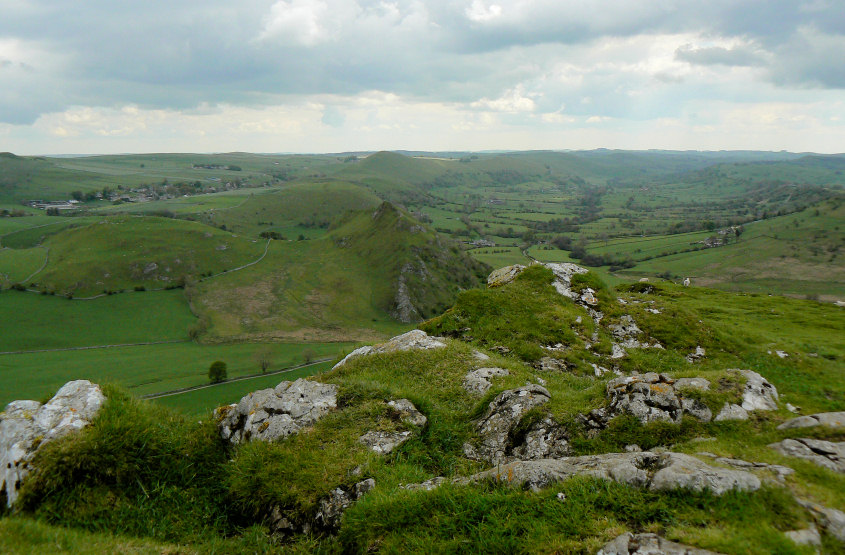 Reaching the summit and as I look back along the Upper Dove Valley the sun has disappeared again.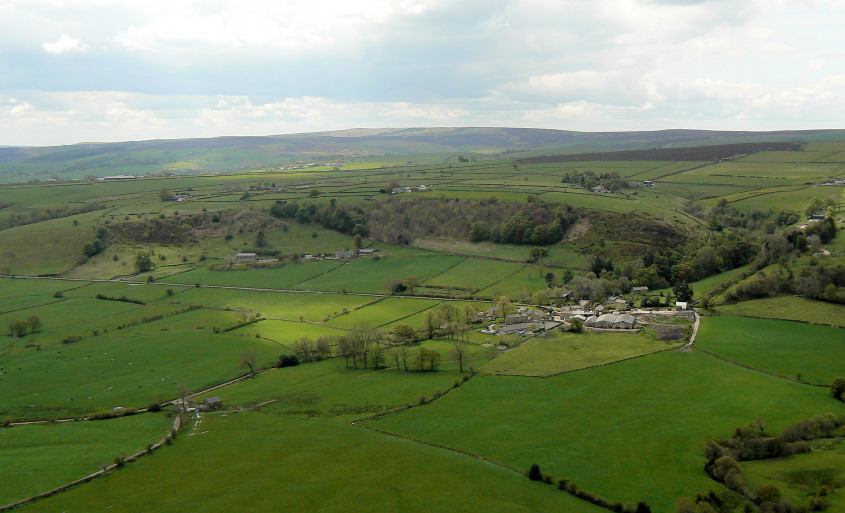 In the distance Oliver Hill and Turn Edge look a little brighter.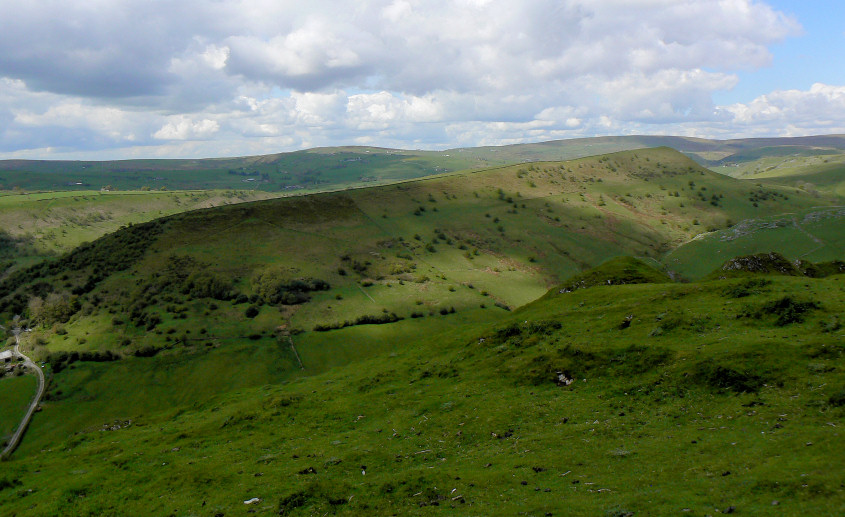 If I hadn't of been writing up a walk Hollins Hill would have been on today's route as I plan on doing it this summer, now I know where the access points are.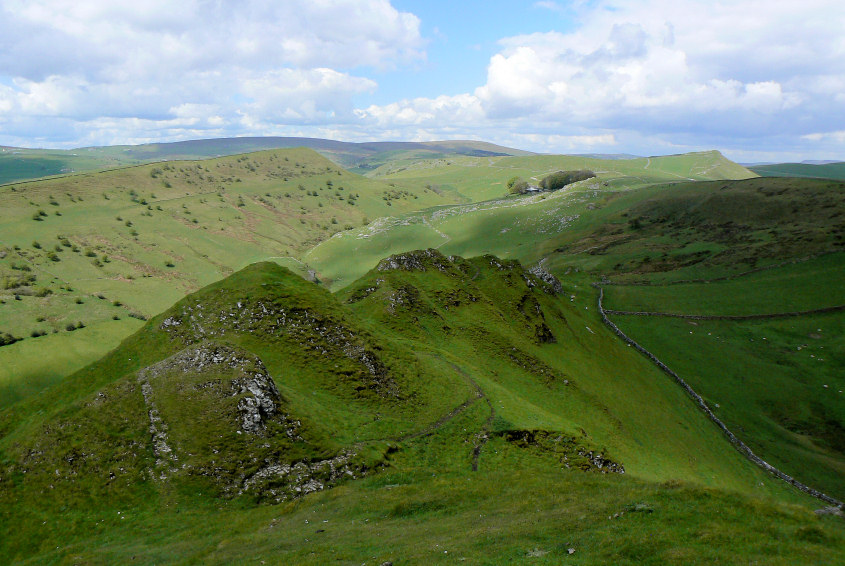 It looks like the view is about to improve as I look across to Axe Edge.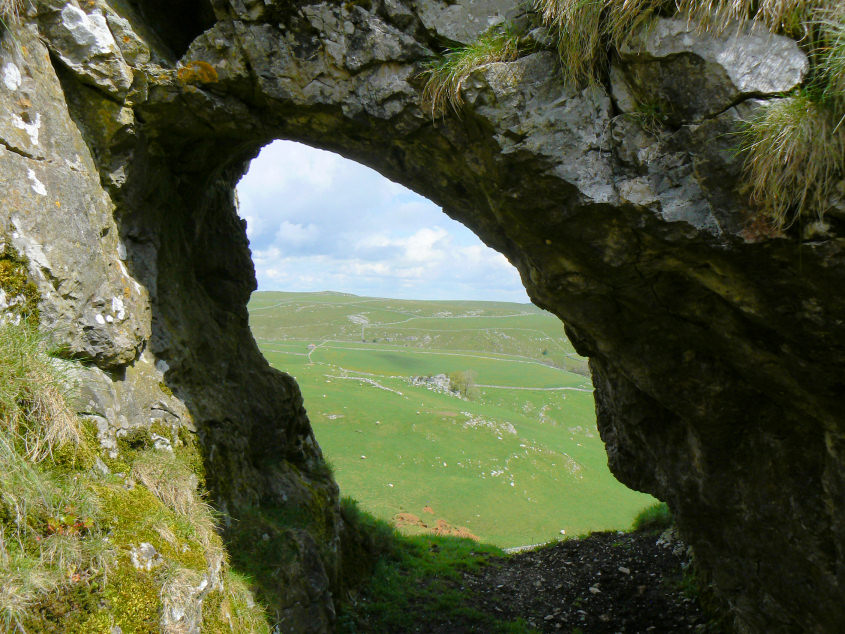 On the way down and a view of stone walls through the arched window.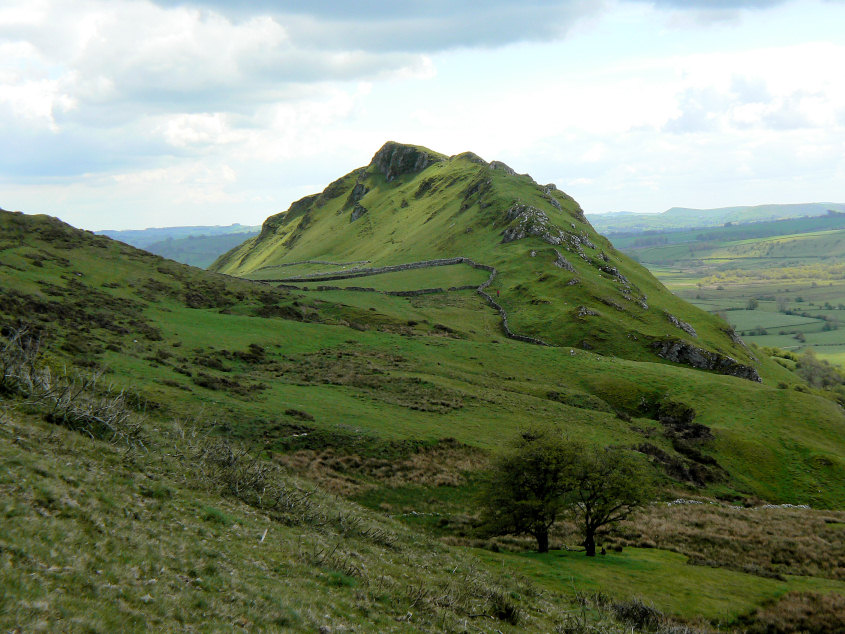 It's easy to see why Chrome Hill is also known as the Dragon's Back from this shot.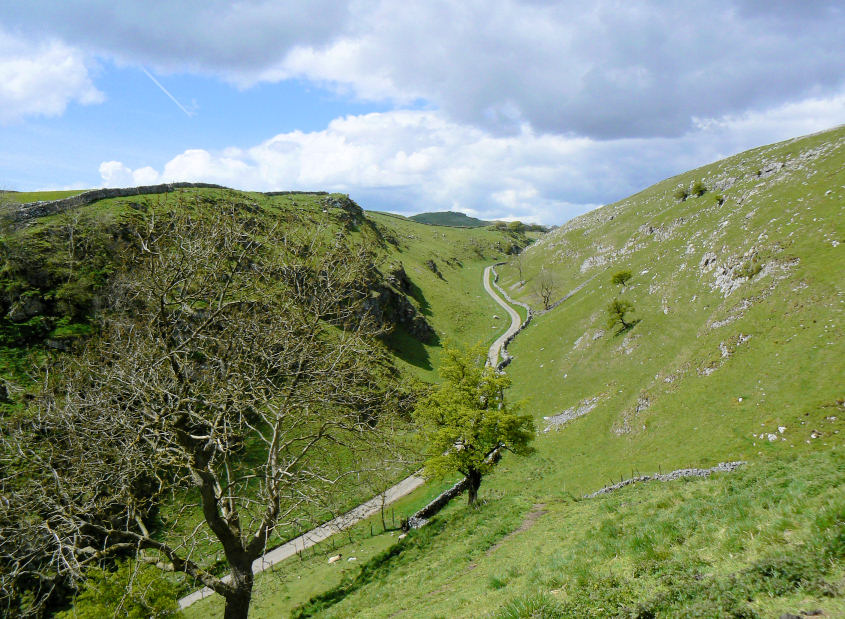 Dowel Dale. despite it officially being a road I don't ever recall a car passing me whilst I've been on it.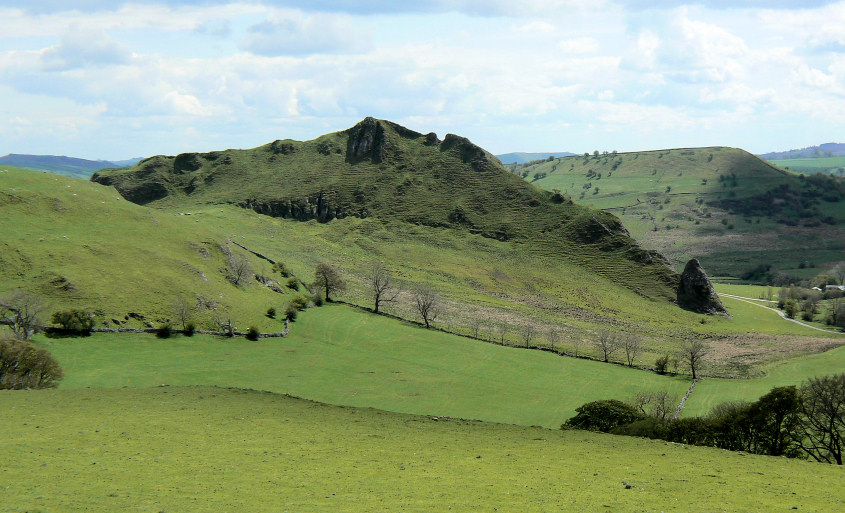 Parkhouse Hill always looks more dramatic when seen from just above Dowel Dale.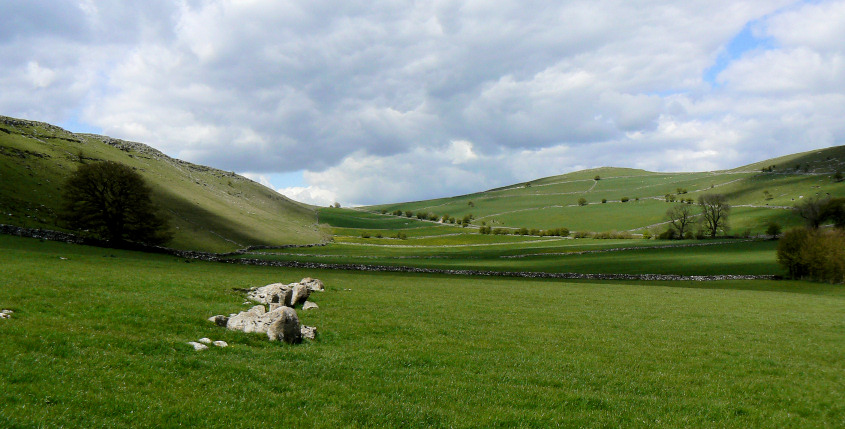 Hind Low is another summit that I plan on visiting for the first time this summer.
Just because I like it, although thankfully women's rights have improved somewhat since the day when the villagers allegedly approved of the landlord chopping his wife's head off because she nagged him too much.
All pictures copyright © Peak Walker 2006-2023