Higger Tor - Peak District Walk
Tuesday 29th May 2012
As the West Indies hadn't managed to drag the test out to five days and I therefore wouldn't be going to Trent Bridge I decided to make the most of the last of the promised good weather and headed to Higger Tor. When I set off I had a definite route in mind but it turned out to be a case of following my feet today and going where the mood took me.
Start: Surprise View car park (SK 2521 8009)
Route: Surprise View car park - Mother Cap - Over Owler Tor - Carl Wark - Higger Tor - Fiddler's Elbow - Burbage Rocks - Longshaw Estate - Owler Tor - Surprise View car park
Distance: 5.75 miles Ascent: 321 metres Time Taken: 3 hours 20 mins
Terrain: Good paths with a short scramble onto Higger Tor.
Weather: Sunny and warm.
Pub Visited: None Ale Drunk: None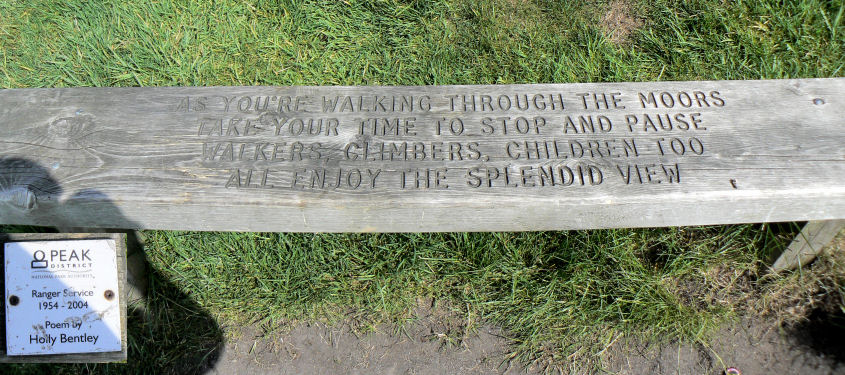 A nice surprise at the start of the walk, another Ranger Service bench. I hope to find all 50 of them and must count up how many I have now found.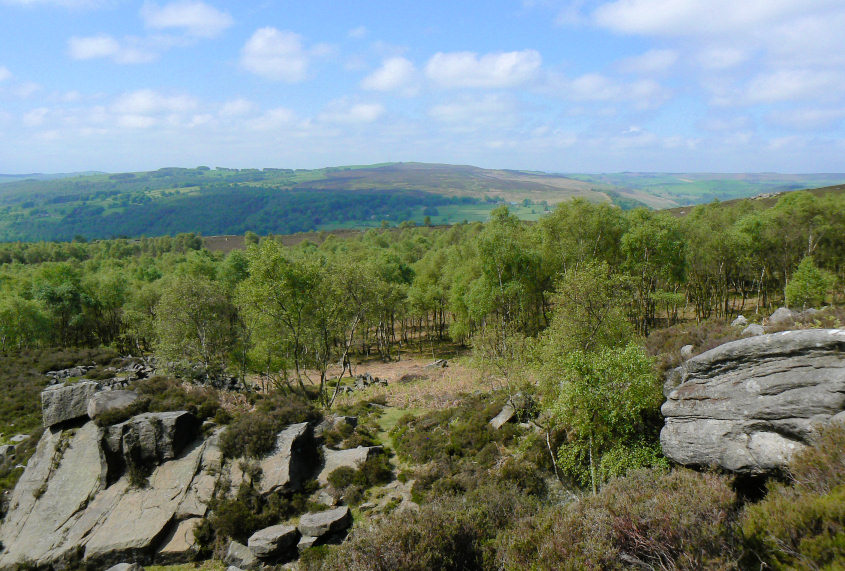 After a short walk through the wood I get a view across to Eyam Moor.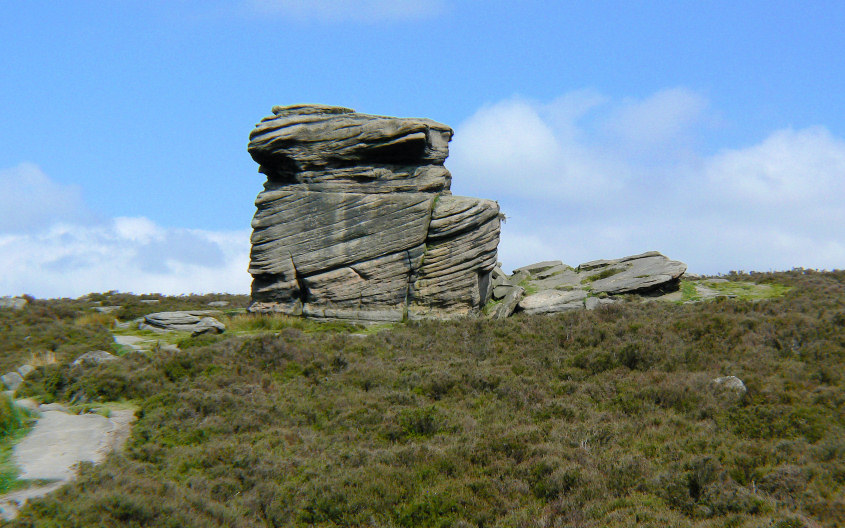 Mother Cap is one of those rocks that once you have seen it you can't fail to spot it, even from a fair distance away.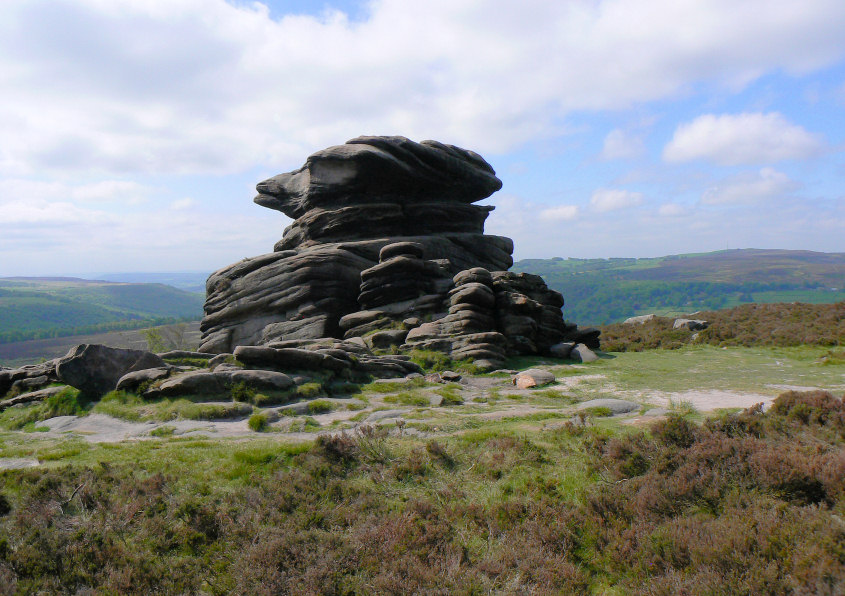 From behind it doesn't look quite so distinctive, but much easier to climb.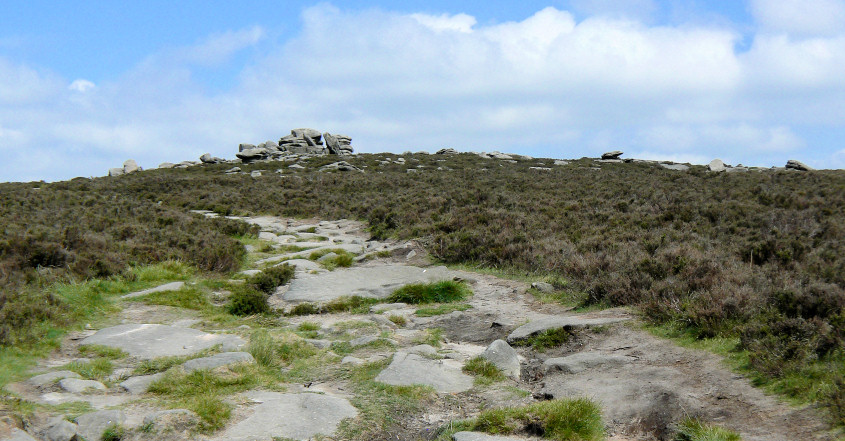 Heading for Over Owler Tor.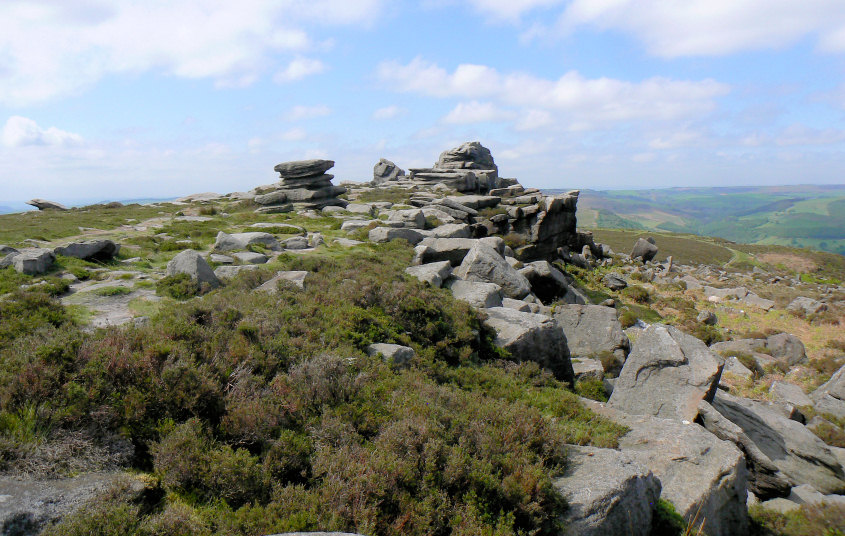 There are plenty of rocks to explore on Over Owler Tor.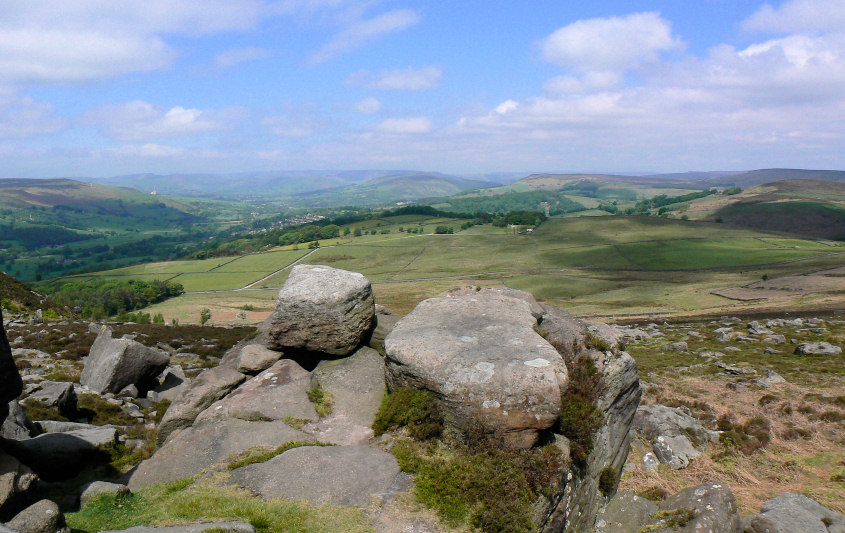 It's well worth scrambling onto one or two of them to enjoy the best views, here looking along the Hope Valley.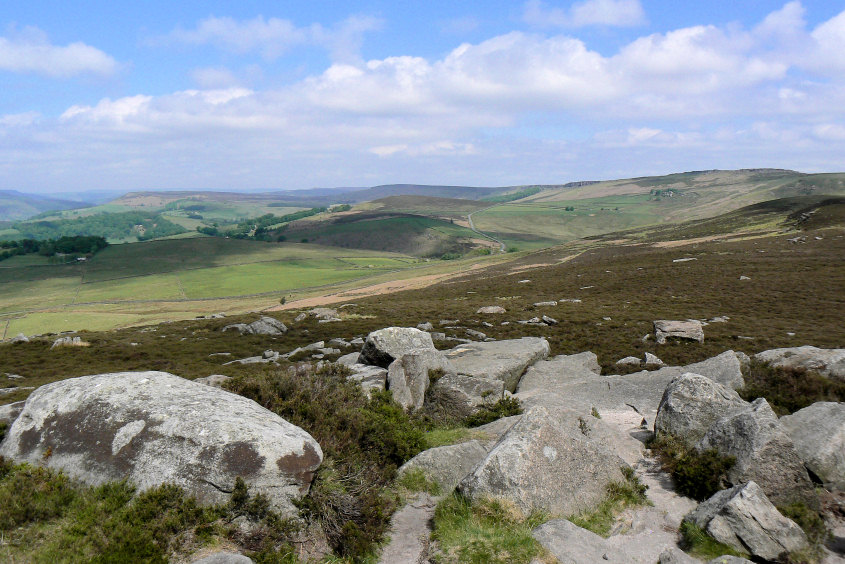 Looking towards Stanage and Bamford Edge.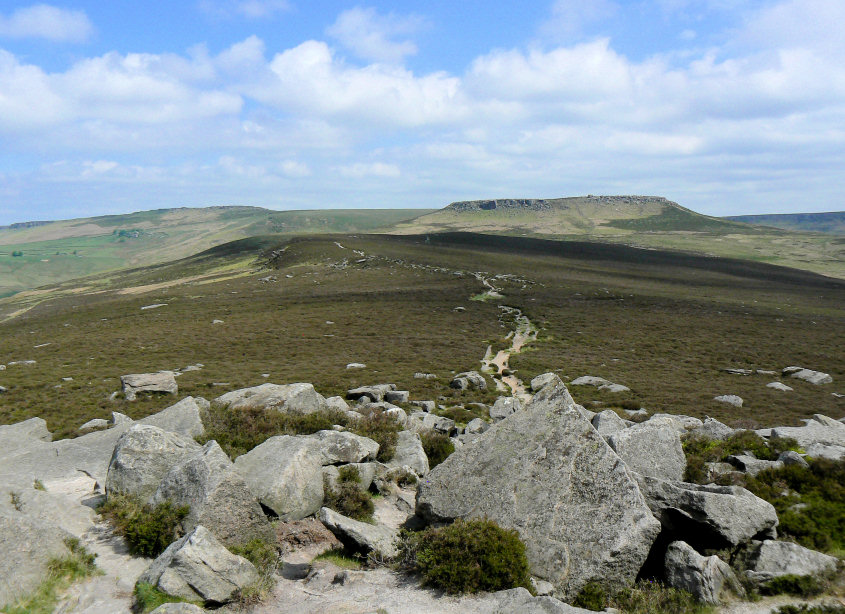 I originally planned to follow this path around the back of Higger Tor.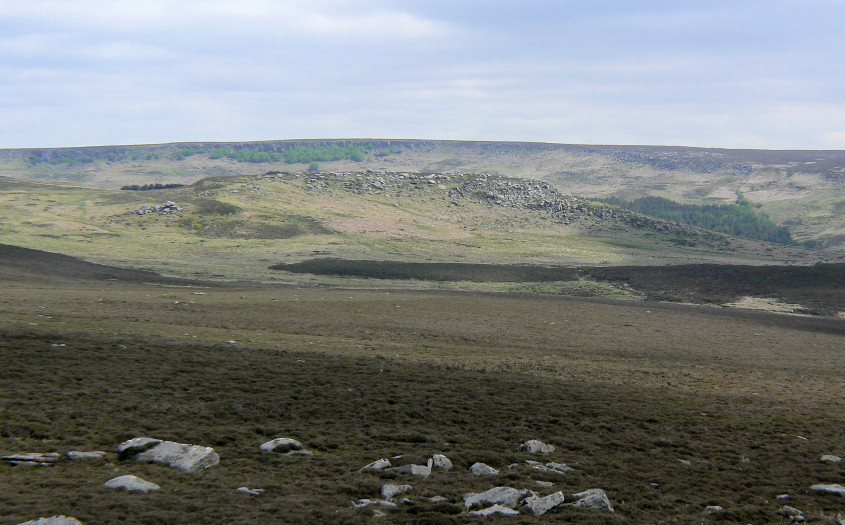 I wasn't planning on visiting Carl Wark today.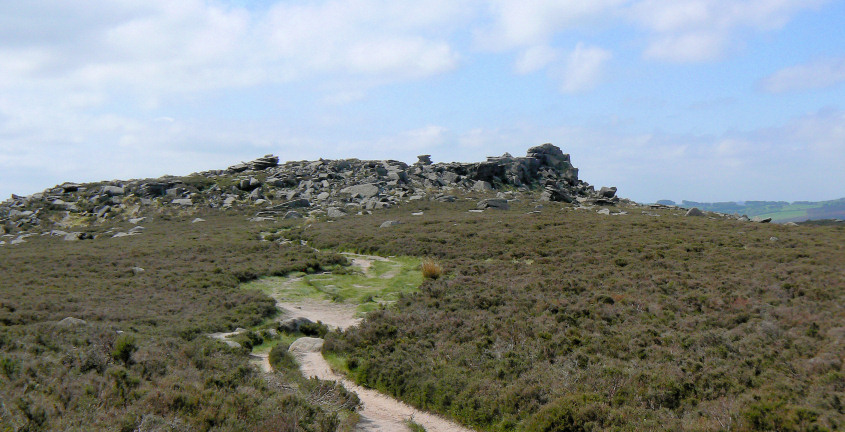 Over Owler Tor. Shortly after taking this shot I decided to take a path I'd not walked before that headed off towards Carl Wark.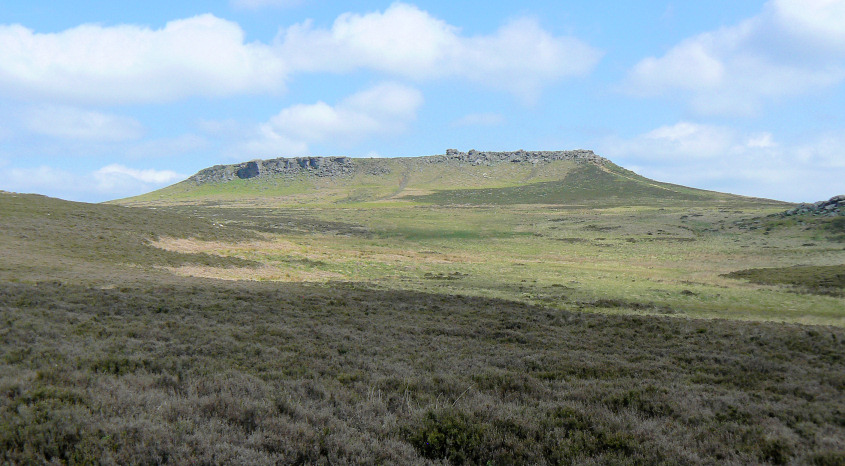 Higger Tor. I never tire of looking at this outcrop from whichever angle you view it it always has an interesting shape.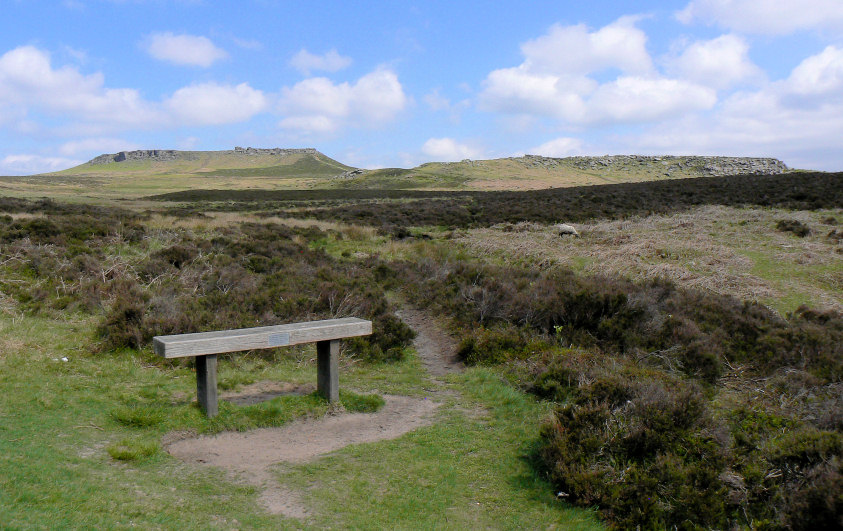 If I hadn't of taken the path I would never have come across this bench with such a wonderful view. Time for a mid-morning muffin break I think.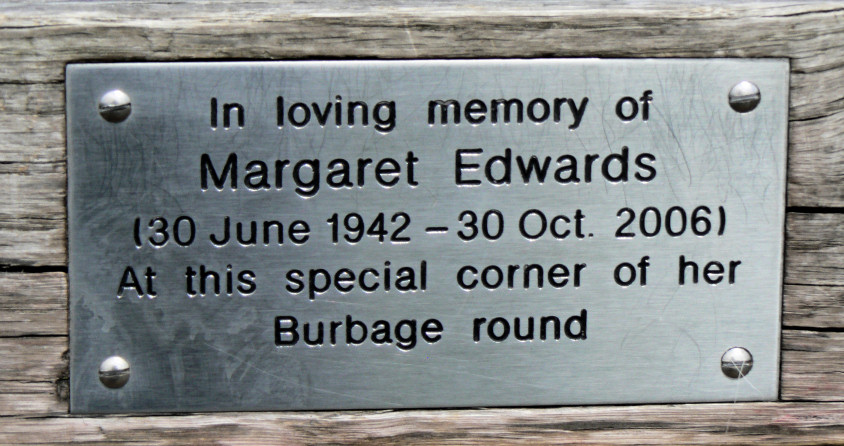 We share a birthday, but not the year of birth.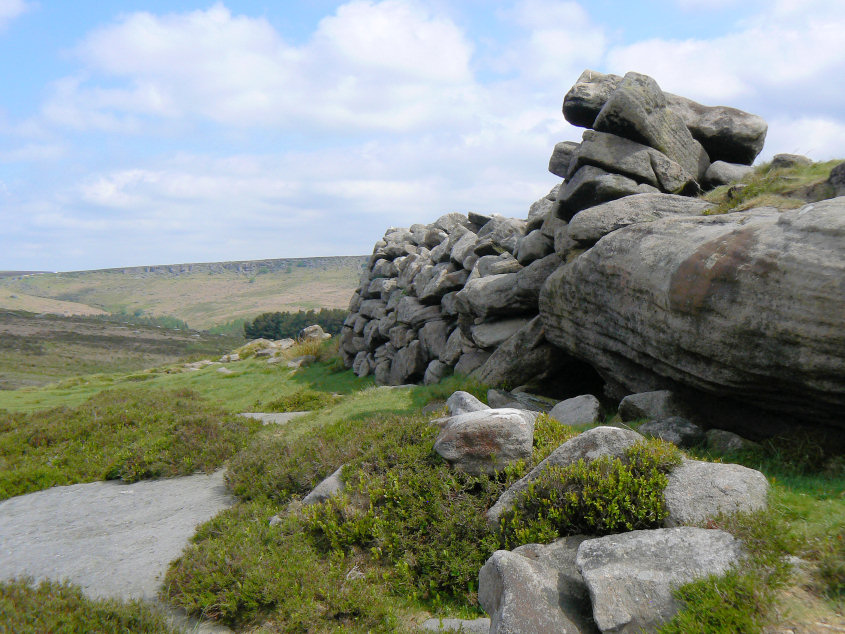 The defensive wall on Carl Wark.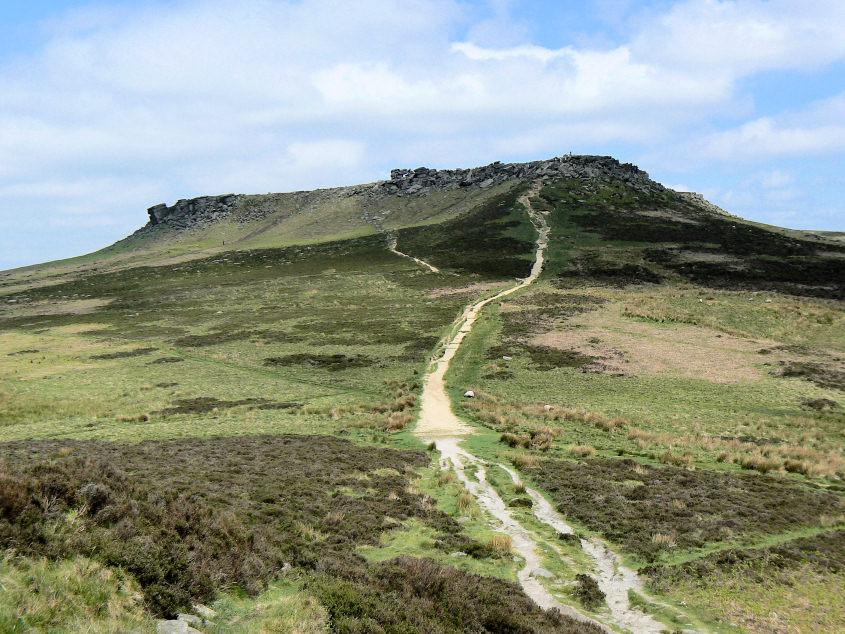 Heading for Higger Tor, which was teeming with school parties learning to scramble or enjoying a geography/history lesson.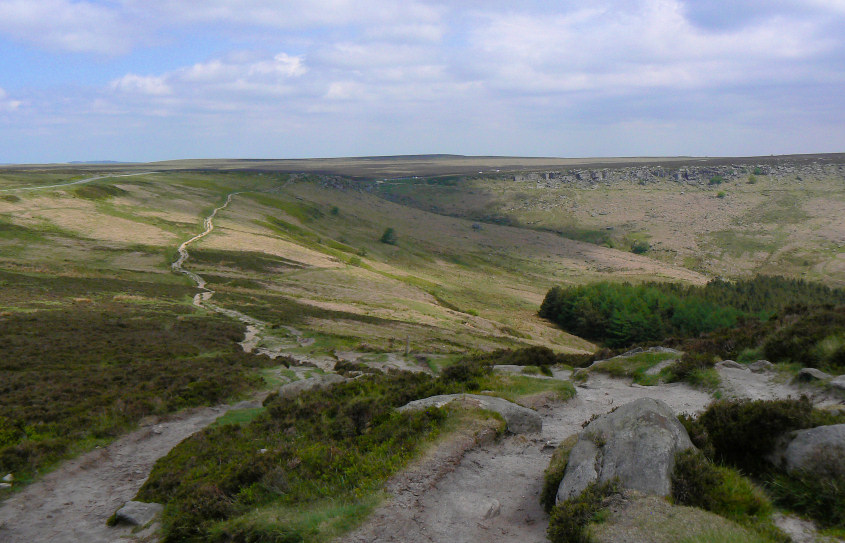 Heading for Fiddler's Elbow.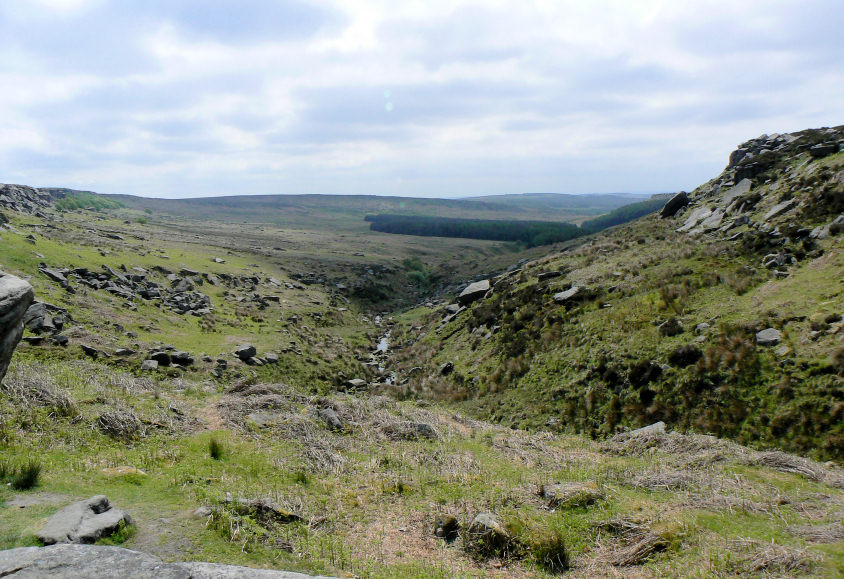 This is my normal start or end point when I do Higger Tor so it was very strange not to be heading for the car park. Instead I took the opportunity to cross the two streams for a view of Burbage Brook.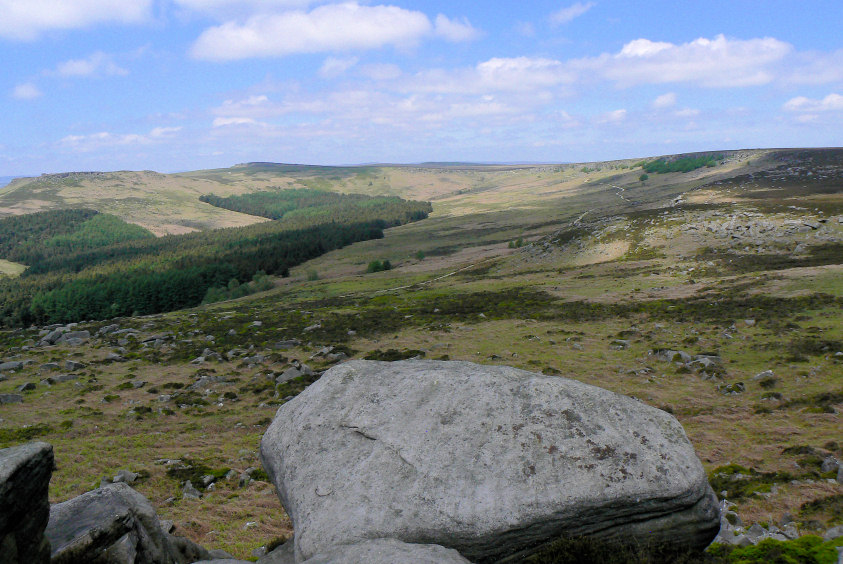 Looking back along the Burbage Valley.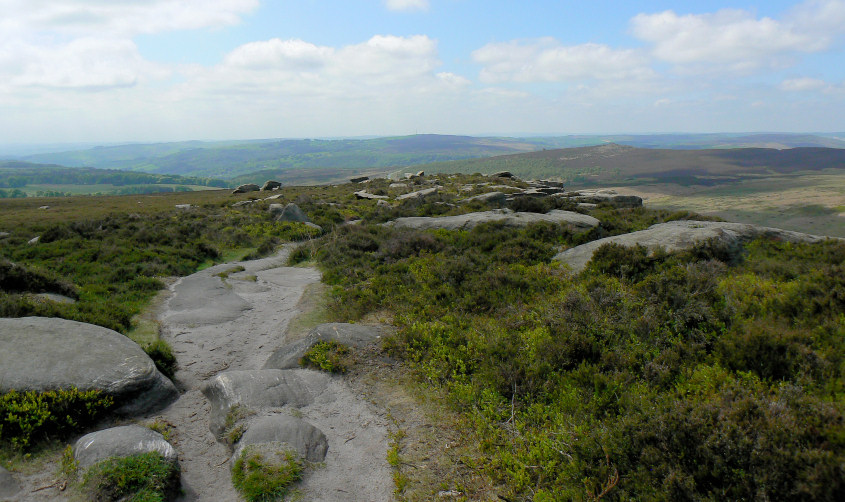 A distant Eyam Moor from my return route along the top of Burbage Rocks.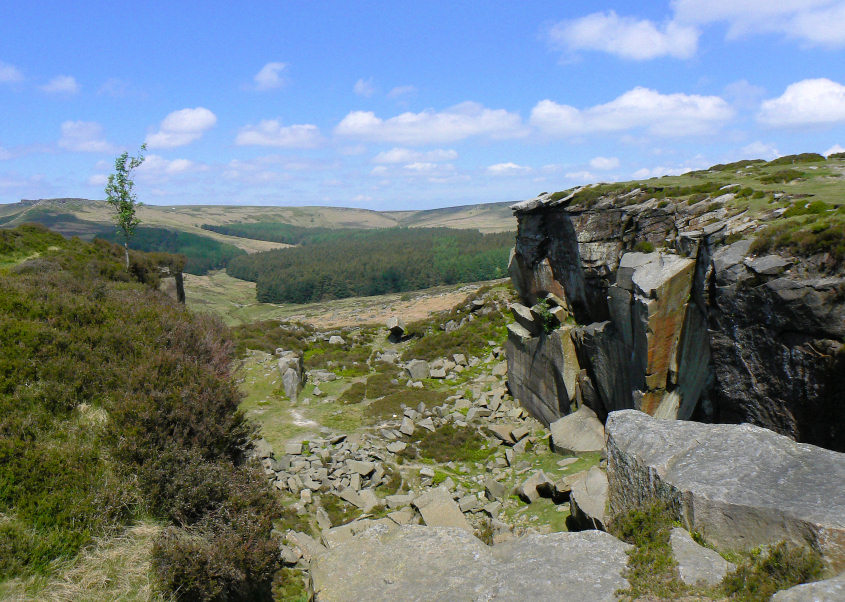 The old quarry below Burbage Rocks.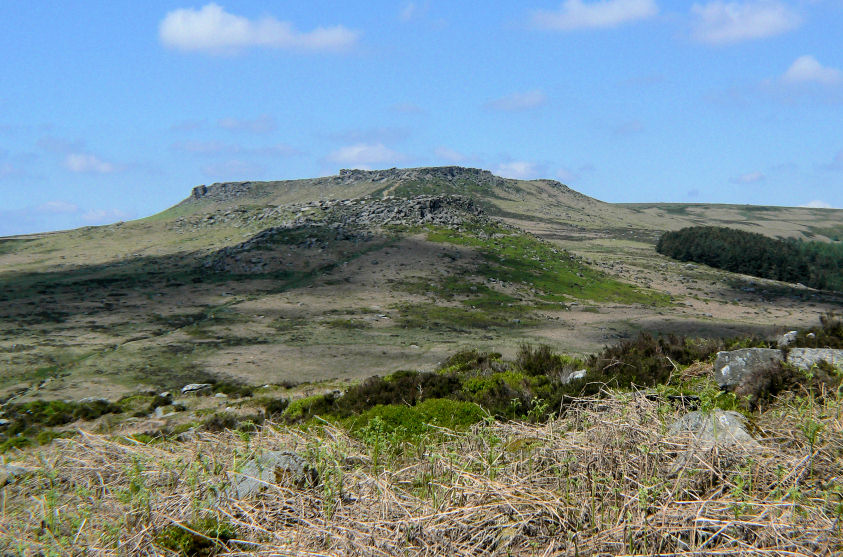 Not a bad lunchtime view.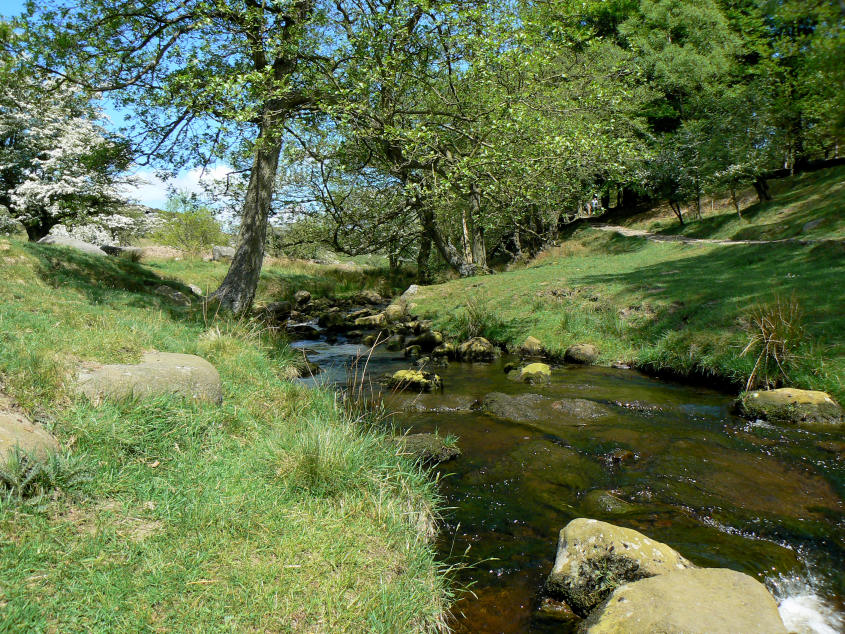 Burbage Brook, a popular spot for picnics and paddling.
Owler Tor suffers from being too close to the road and car park, although you can't see it, it is surrounded by litter and broken glass.
These sheep had the right idea.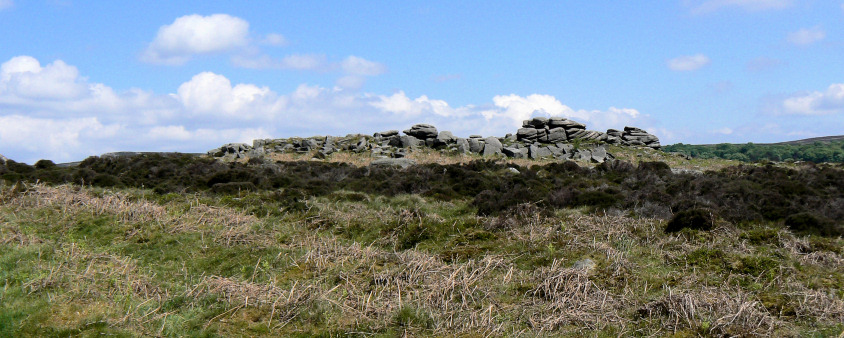 A final look at Owler Tor as I head for the car park and seeing as there was an ice-cream van in the car park a small 99.
All pictures copyright © Peak Walker 2006-2023