Dodd - Lake District Walk
Wednesday 5th September 2012
After a lazy day spent relaxing at the campsite we decided to 'just nip up' Dodd before dinner in order to work up an appetite and maybe enjoy some late evening sunshine.
Start: Old Sawmills Tearooms (NY 2356 2815)
Route: Old Sawmill tearooms - Dodd - Old Sawmill tearooms
Distance: 3.25 miles Ascent: 395 metres Time Taken: 2 hours
Terrain: Forest tracks.
Weather: Warm.
Pub Visited: Royal Oak, Braithwaite Ale Drunk: Jennings Cumberland
Crossing Skill Beck close to the Old Sawmill tearooms.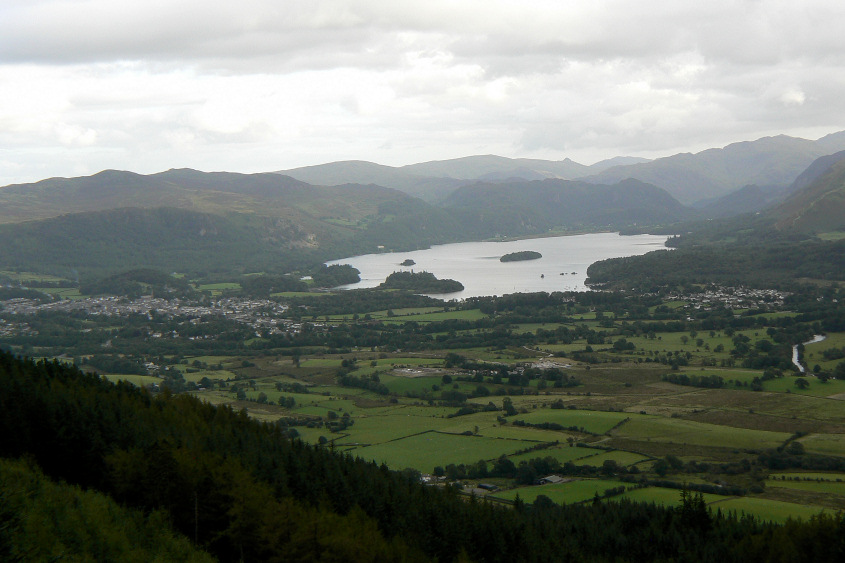 After a humid climb, following the forest tracks, we emerged to find the sun had disappeared.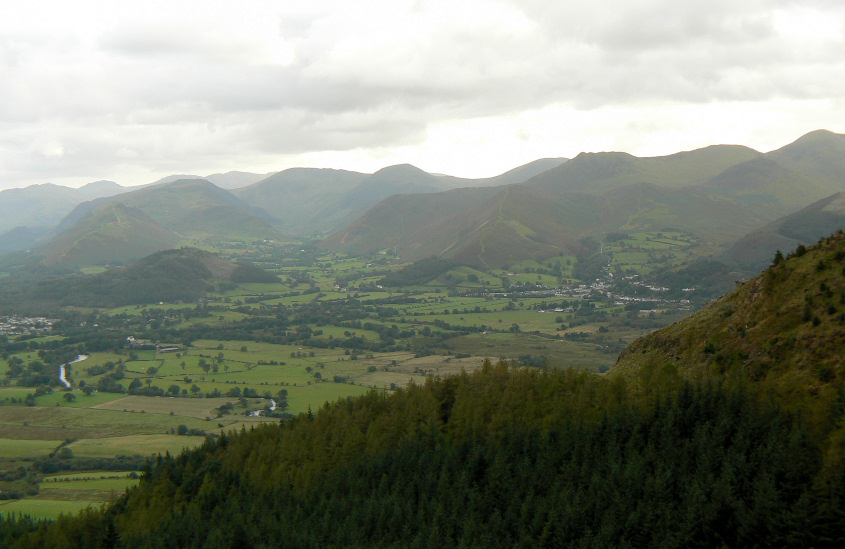 Looking across Derwent Valley towards Newlands Valley.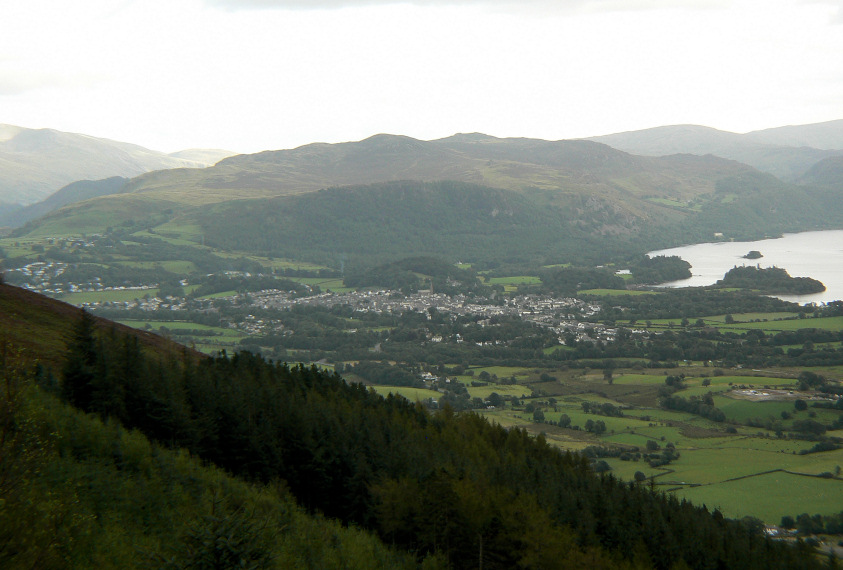 Bleaberry Fell and Walla Crag beyond Keswick.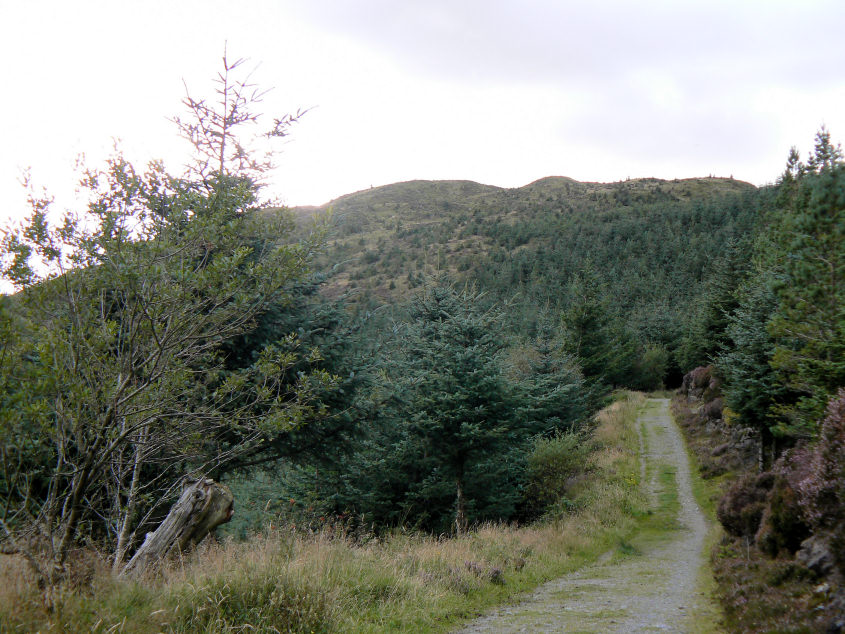 We followed the forest track towards the summit of Dodd.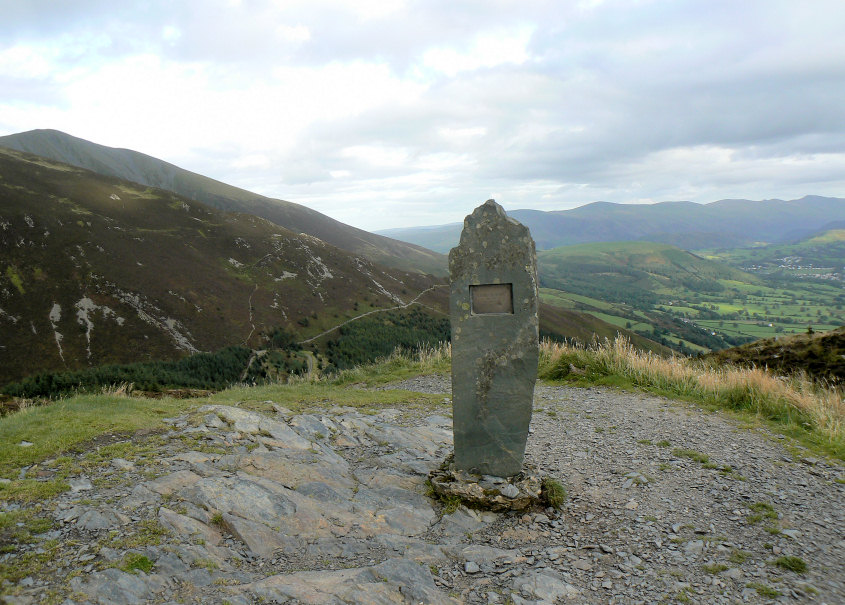 Once at the summit an extra layer of clothes was required due to an unexpected cold blast of wind.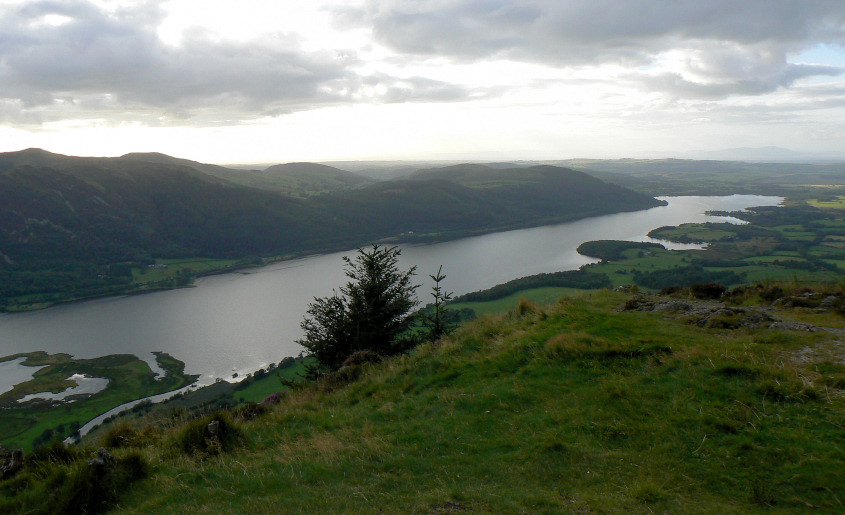 Bassenthwaite Lake.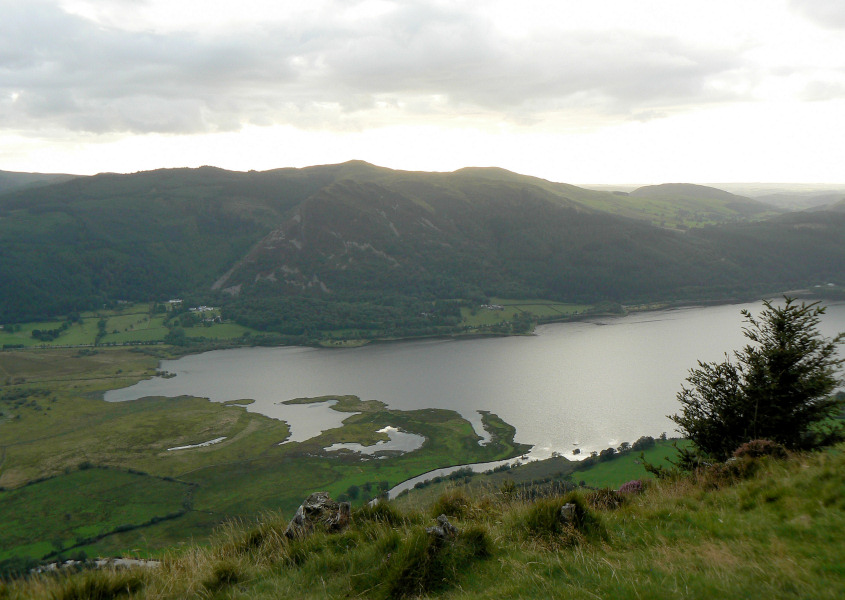 Barf and Lord's Seat from the summit.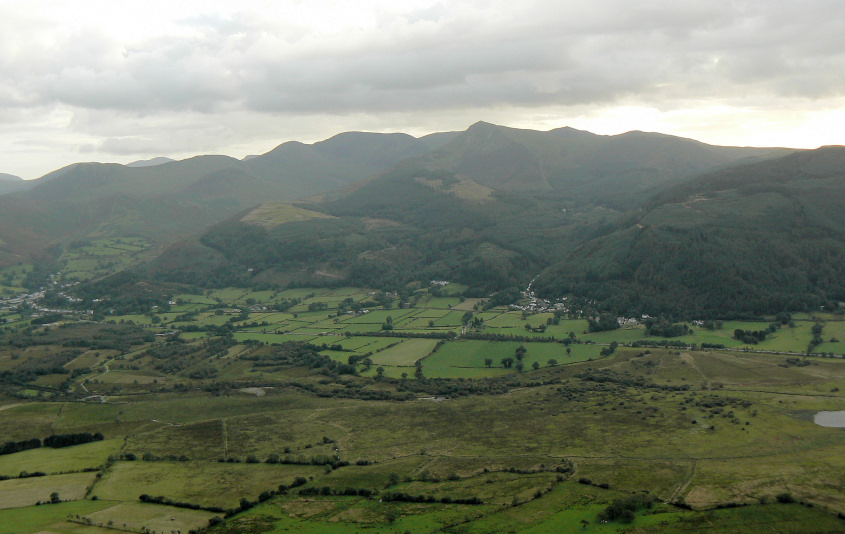 The Coledale Fells from the summit.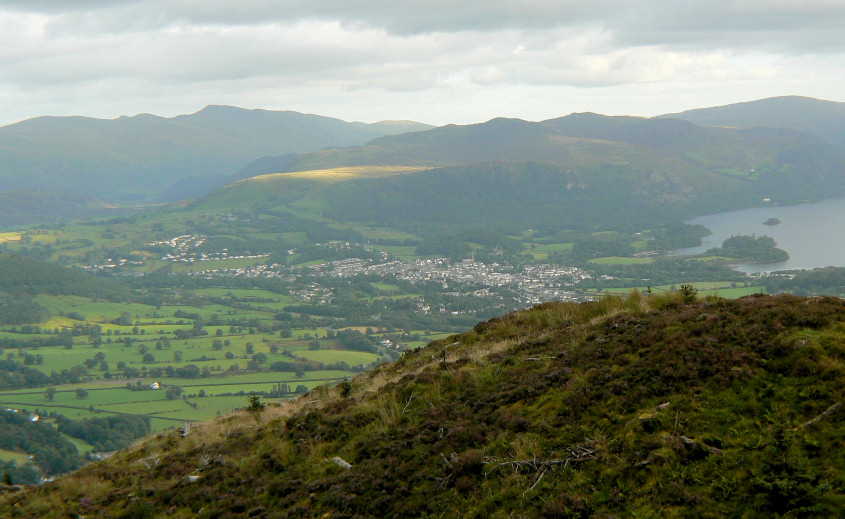 A short burst of sunlight threatens to light up Walla Crag.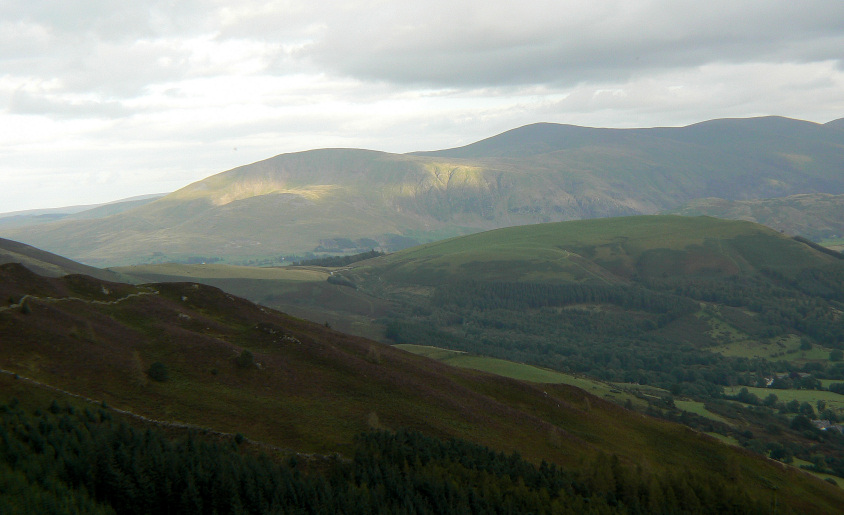 Clough Head caught in a short spell of sunlight.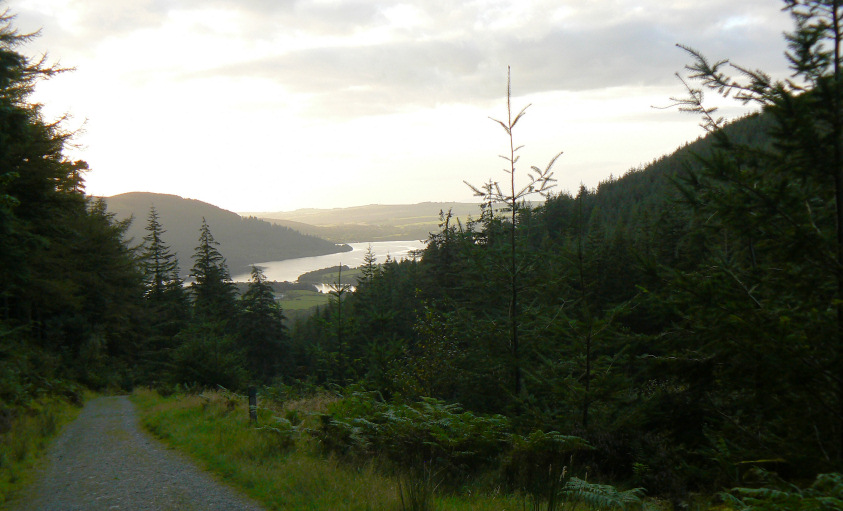 Heading back down the track as the light continues to fade.
All pictures copyright © Peak Walker 2006-2023