Barf - Lake District Walk
Thursday 6th September 2012
A walk that ended up being much longer than originally planned due to the start of our original route being closed due to a recent landslide. We also managed to experience a wide range of weather, setting out in glorious sunshine but when we returned to the campsite the waterproofs had taken a bit of a hammering.
Start: Lanefoot Campsite (NY 2274 2465)
Distance: 9 miles Ascent: 800 metres Time Taken: 6 hours 5 mins
Terrain: Forest tracks.
Weather: Warm and sunny to start, raining by the end of the walk.
Pub Visited: Royal Oak, Braithwaite Ale Drunk: Jennings Bitter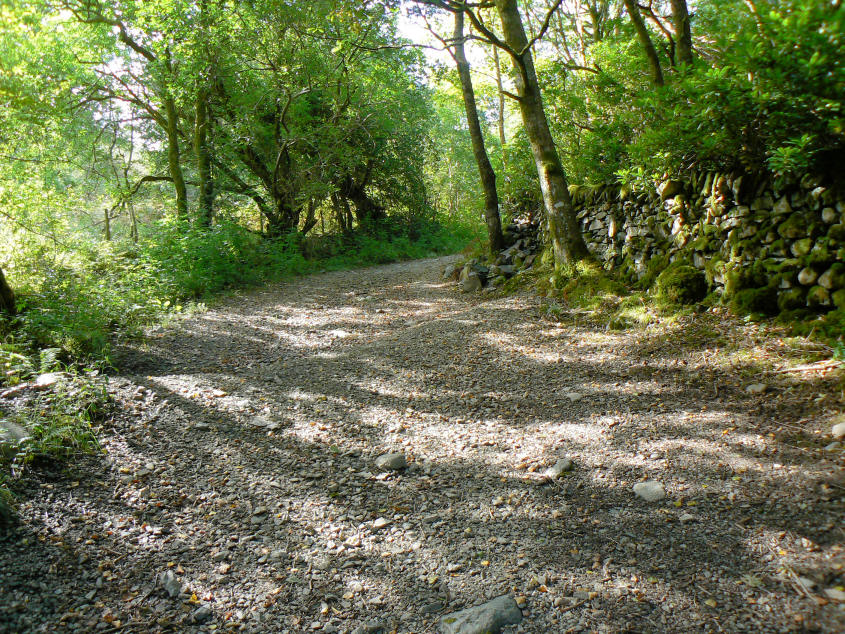 Setting out on a hot day we follow the track through the woods. In this heat we were very grateful for the shade the woods offered.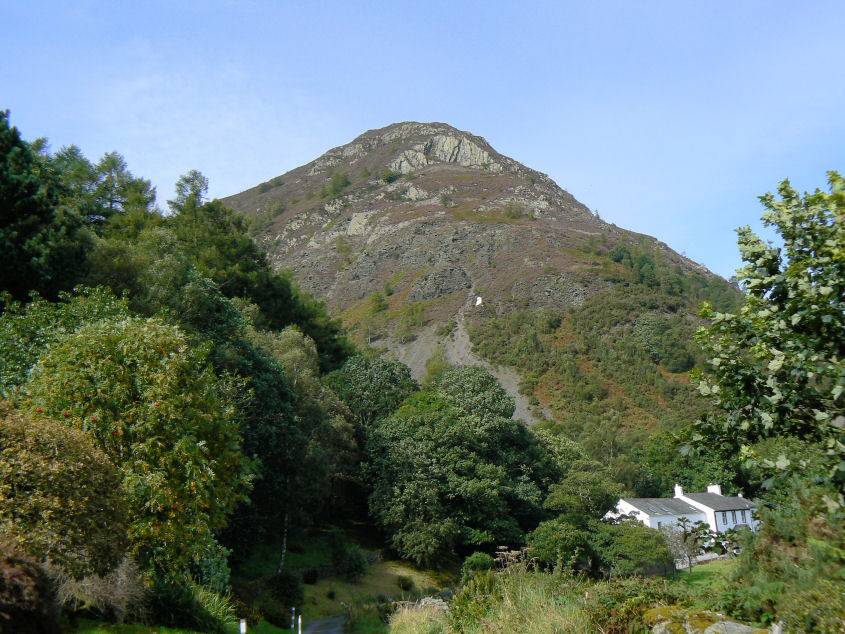 As our planned path to Whinlatter was closed due to a landslide we reversed our planned route and headed through Thornthwaite towards Barf.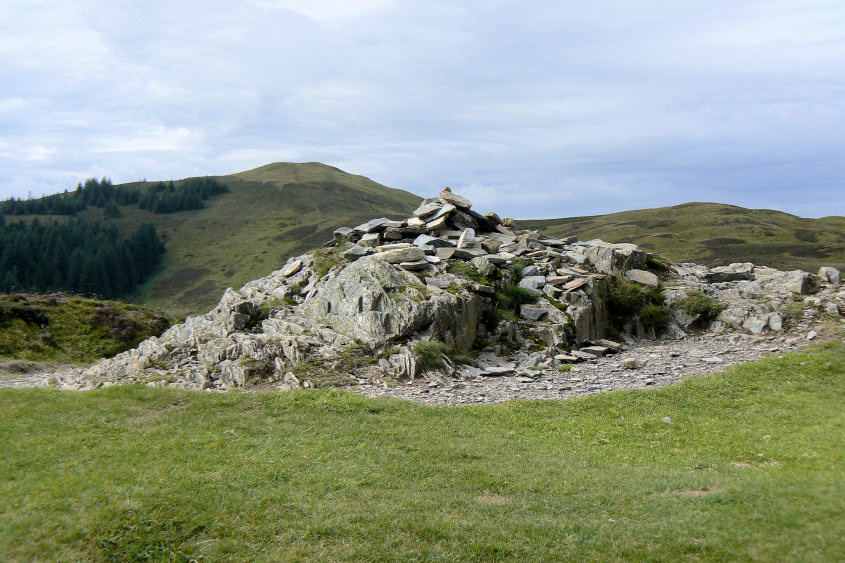 After a steady climb through the woods and a tricky scramble over a rocky section, where another landslide had caused the path to disappear, we eventually reached Barf's summit.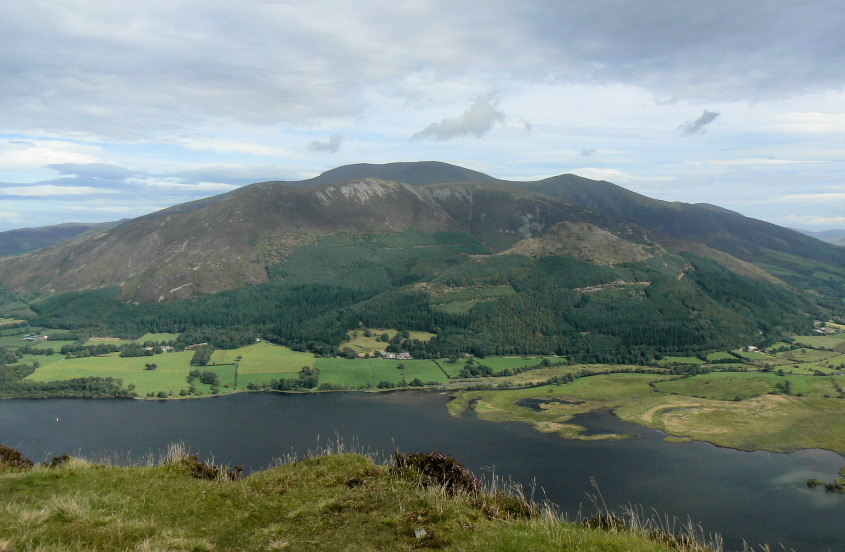 It might look calm and reasonably bright but in actual fact we were hit by a rather strong wind. One of those where you need another layer fast but struggle to put it on in the wind.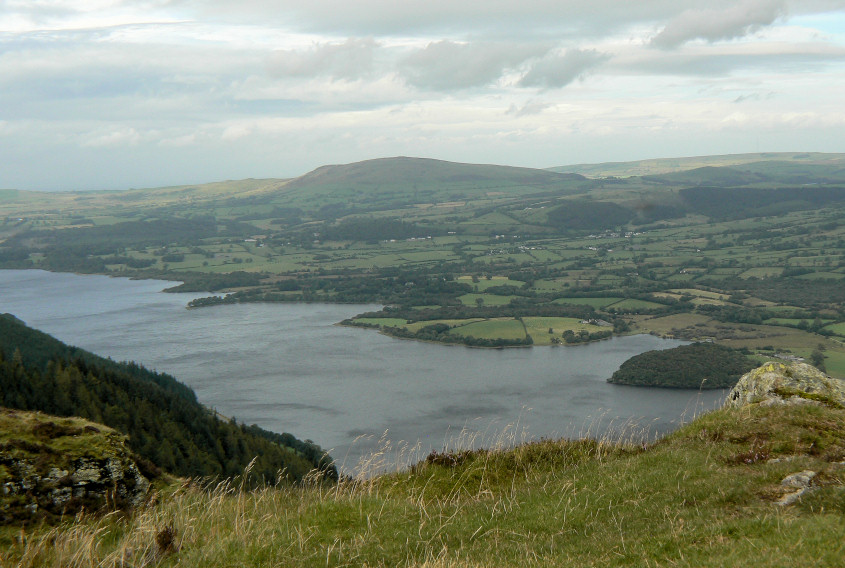 Looking across Bassenthwaite towards Binsey.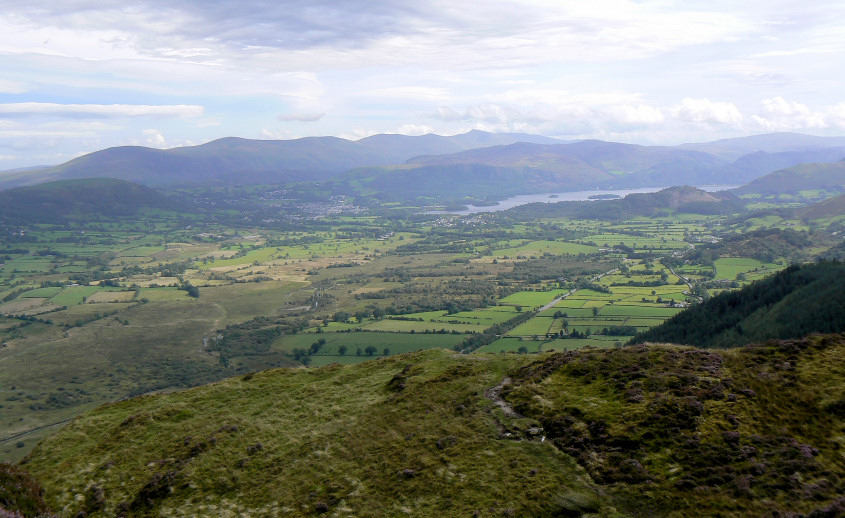 There is still some blue sky over the Dodds.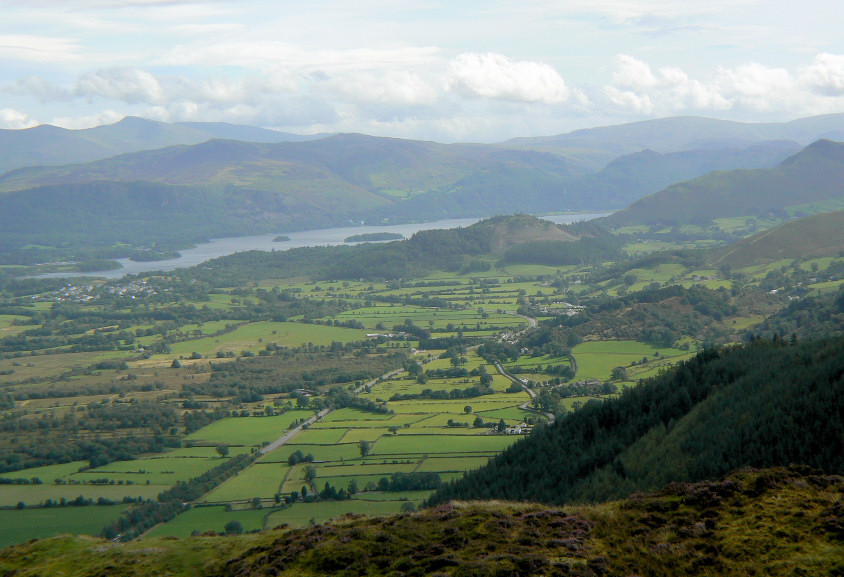 The cloud is stating to build.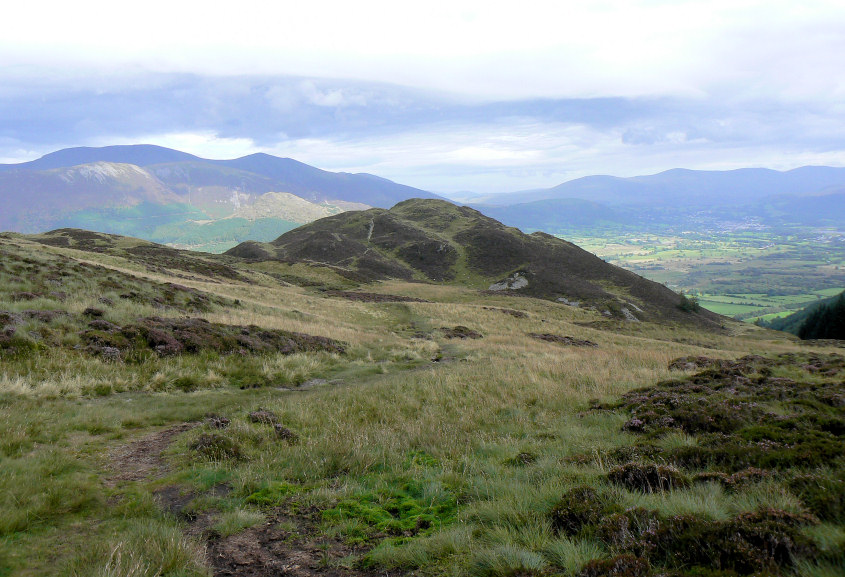 We found a sheltered spot on the way to Lord's Seat for our lunch and enjoyed the view back towards Barf.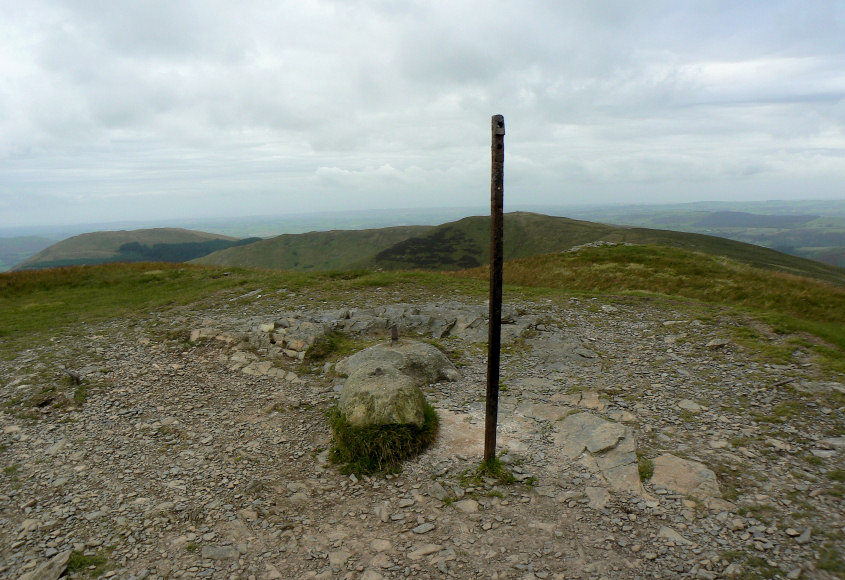 It was a struggle to keep the camera still on Lord's Seat.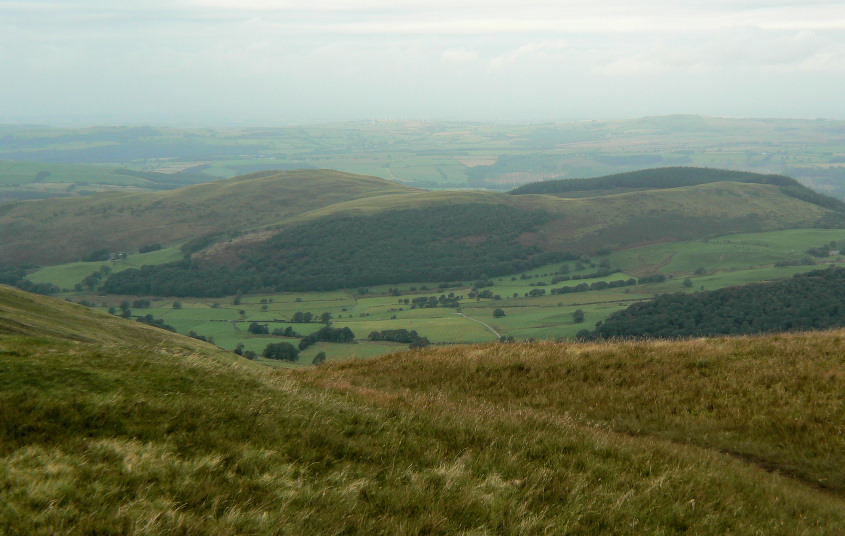 Sale Fell from Lord's Seat.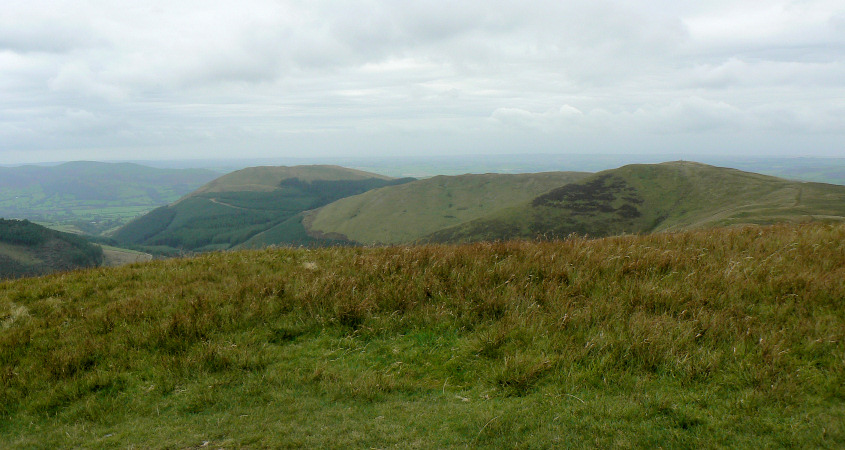 Broom Fell and Kirk Fell from the same spot.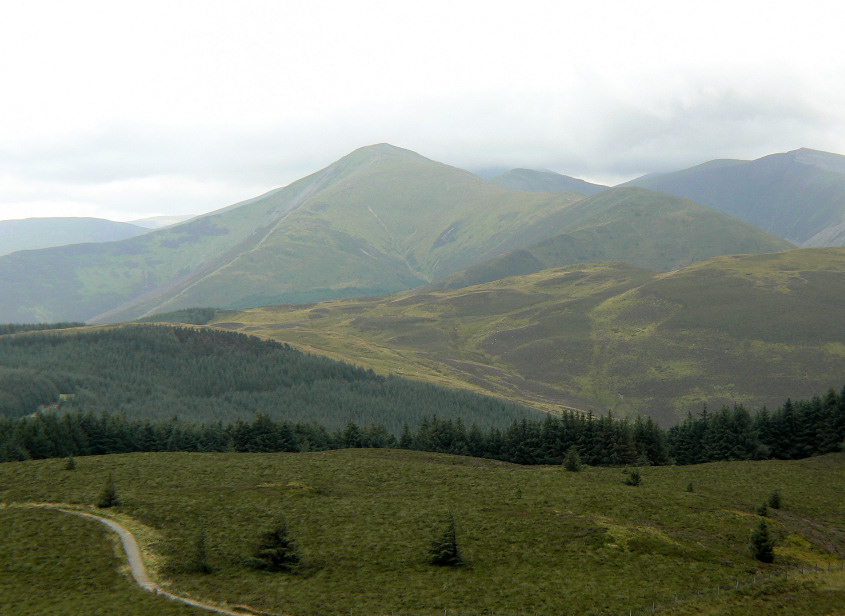 Our path into Whinlatter Forest is clear enough, as is Grisedale Pike, for the moment.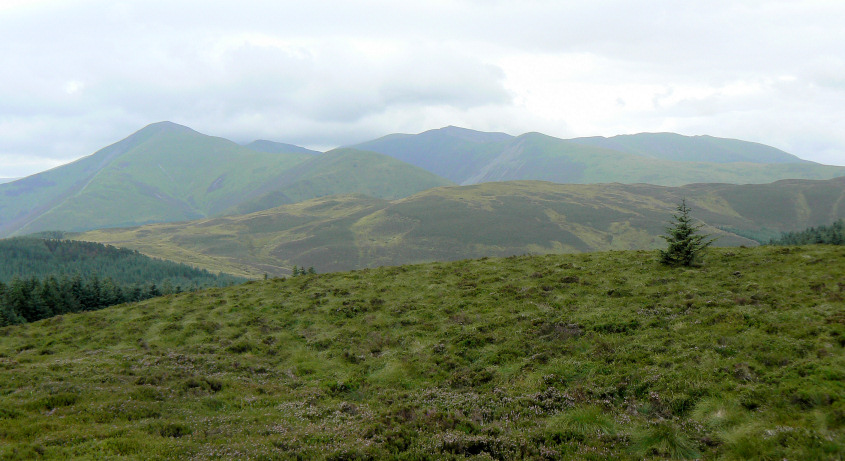 As we follow the path the rain starts and our final clear view of the day is across Whinlatter towards Grisedale Pike and Hopegill Head.

A couple of hours latter and after visiting Ullister Hill and Seat How the rain stops long enough for us to take advantage of a seat in the forest for a biscuit break. The views across the valley are somewhat different to those we enjoyed a few hours ago from Barf's summit.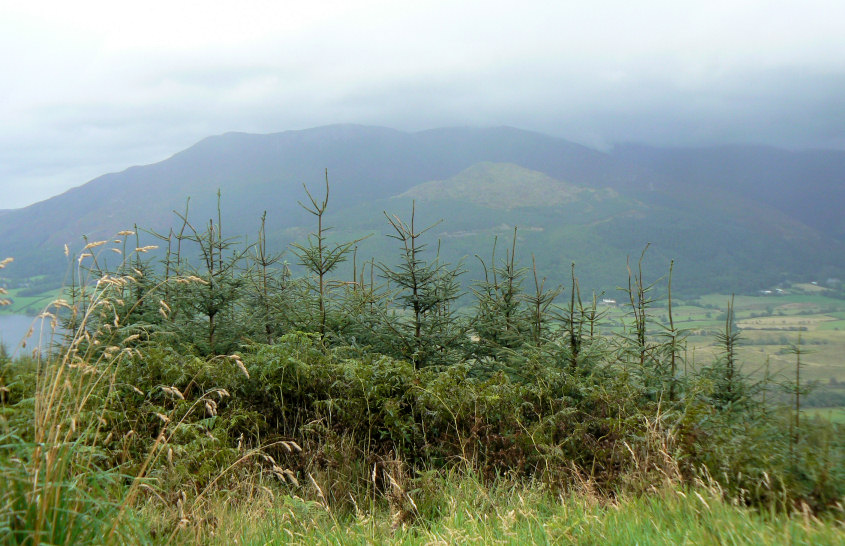 The cloud hugs the top of Skiddaw. All that remains is for us to follow the forest track back to Whinlatter Pass, investigate the badger hole that has shut the road, enjoy a pint in the Royal Oak and then walk along the lane to the campsite.
All pictures copyright © Peak Walker 2006-2023