Rannerdale - Lake District Walk
Sunday 9th June 2013
After a lazy day at the campsite we headed out to Rannerdale to enjoy an early evening stroll to see the famous Rannerdale bluebells.
Start: Hause Point car park (NY 1618 1819)
Distance: 2.75 miles Ascent: 310 metres Time Taken: 1 hour 50 mins
Terrain: Clear tracks.
Weather: Warm and sunny.
Pub Visited: Middle Ruddings Hotel, Braithwaite Ale Drunk: Derwent Brewery, Tommy Legs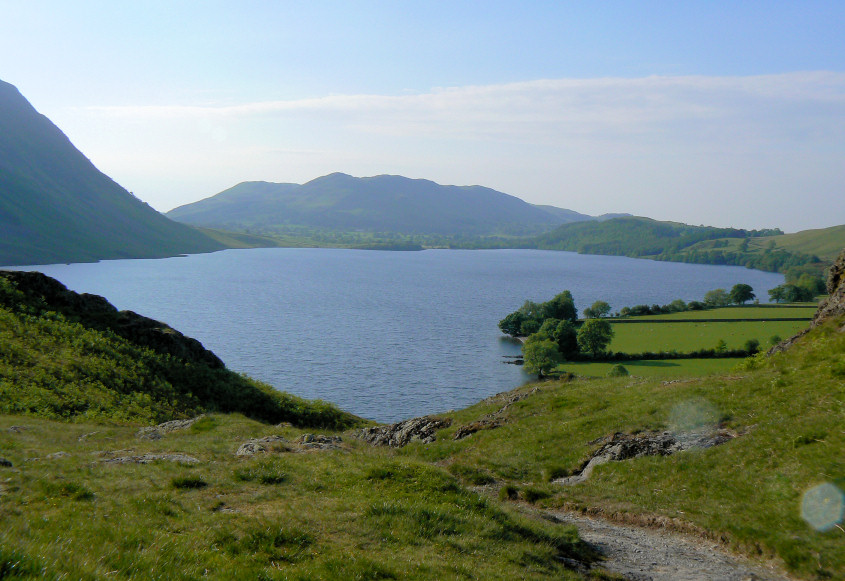 Looking along Crummock Water as we start the ascent of Rannerdale Knotts.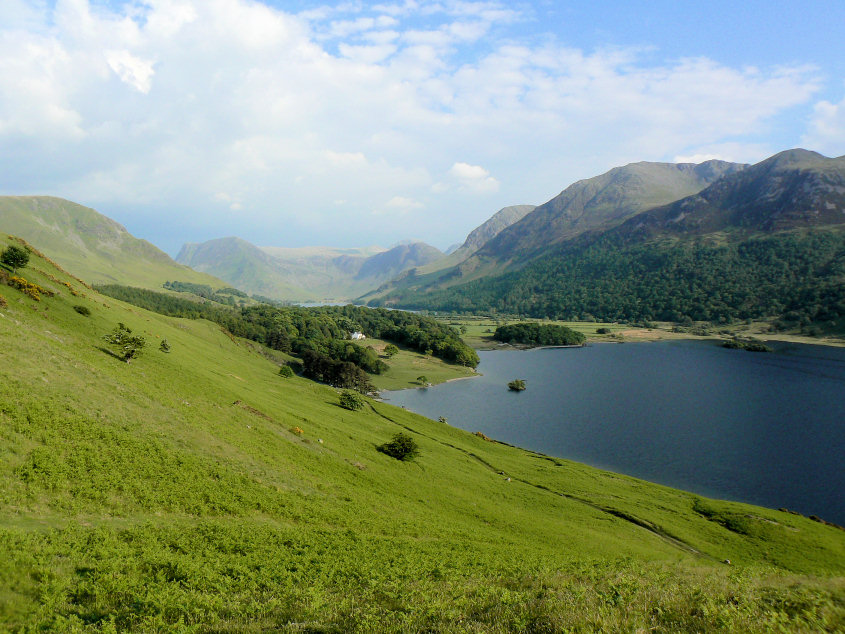 As we climb higher we get a fine view in the opposite direction of Fleetwith Pike.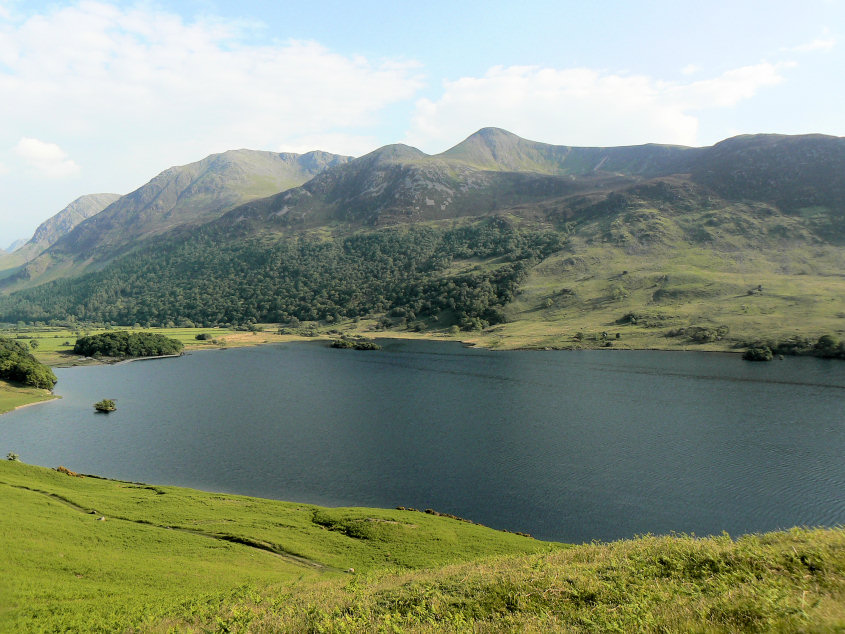 The High Stile ridge is also in view.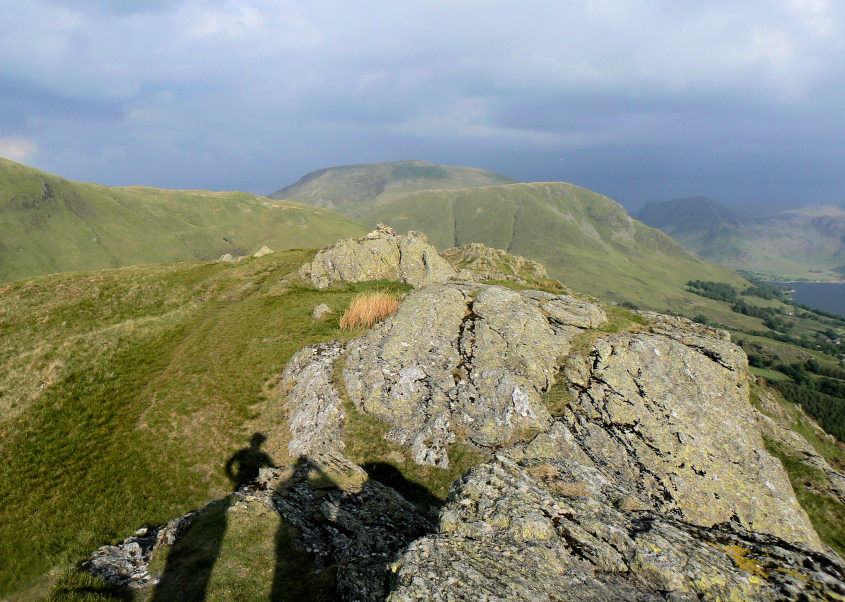 The summit comes into view.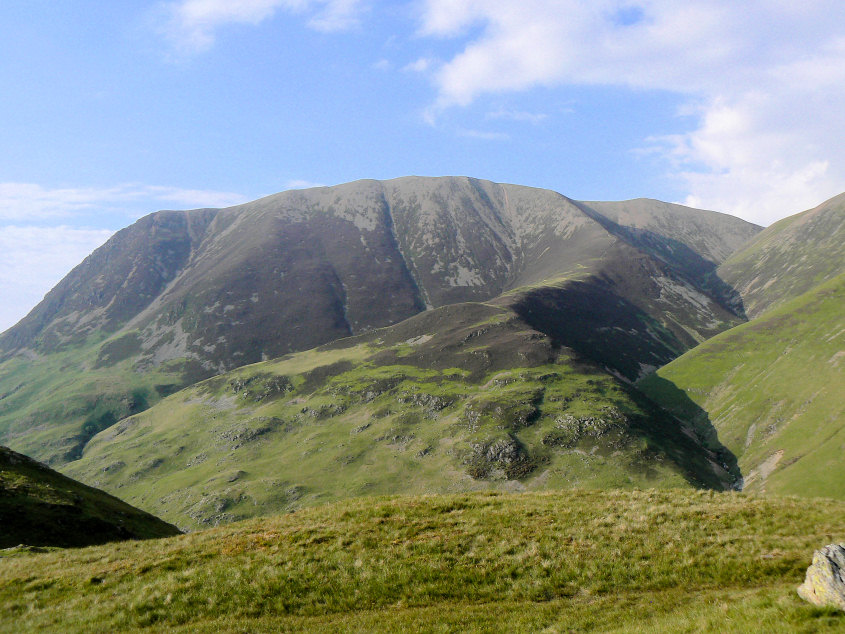 A fine view of the Lad Hows ridge to Grasmoor.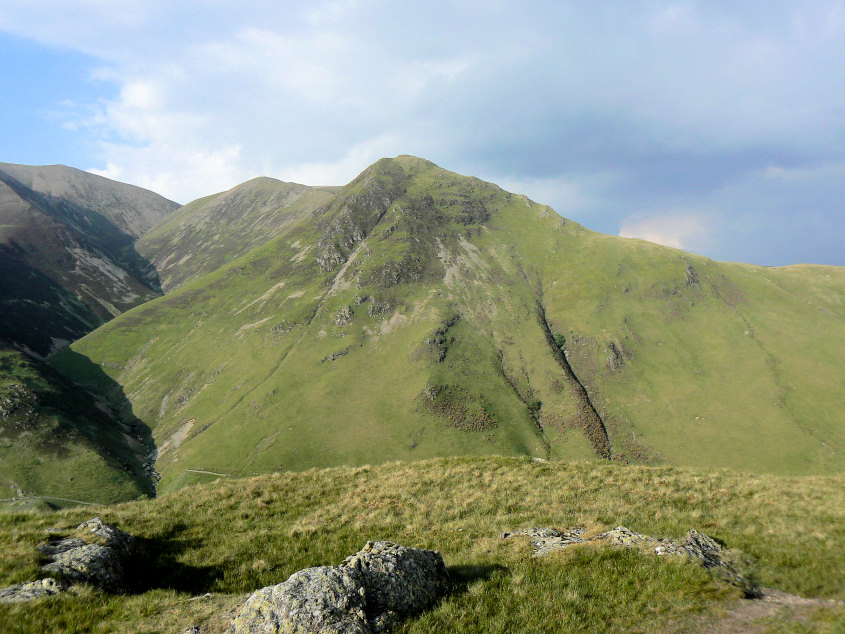 All around us the fell tops are clear of cloud and bathed in sunshine. Here Whiteless Pike dominates the view.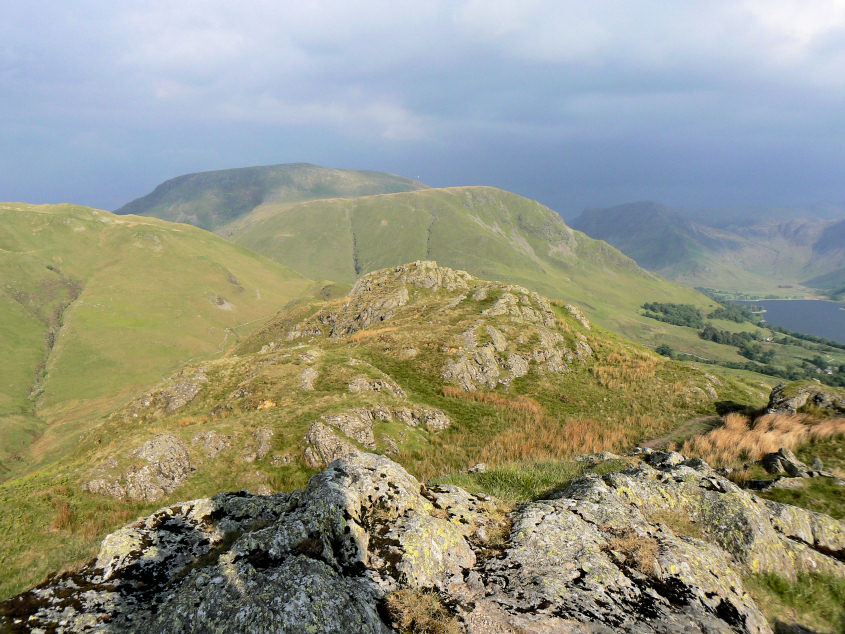 I spoke too soon, it's starting to look a little bit black over Fleetwith Pike.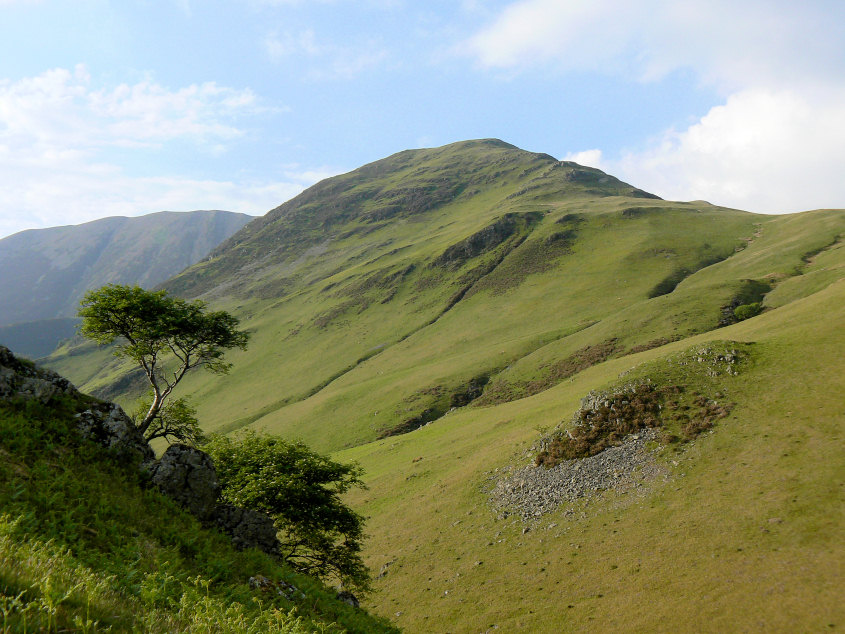 An easy stroll soon took us along Low Bank to the head of the valley.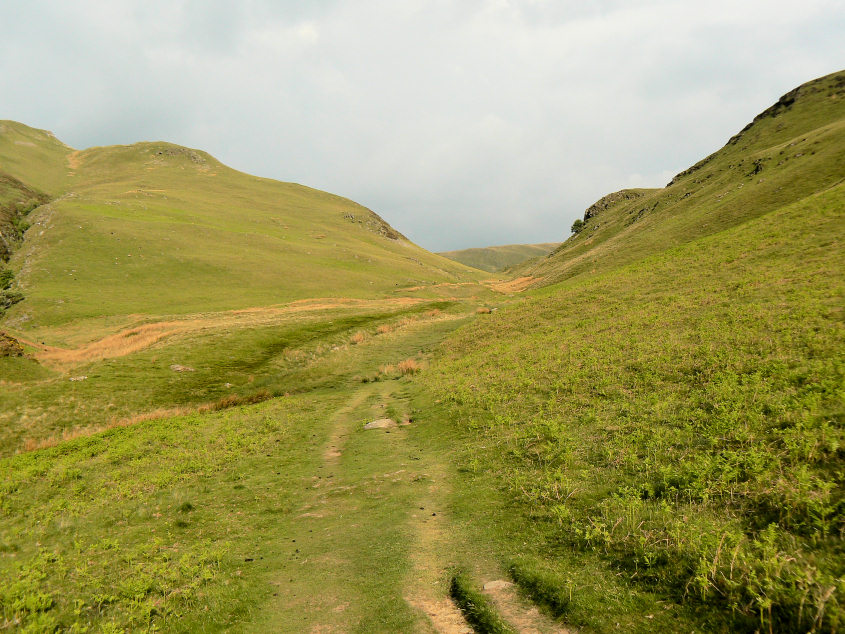 It was also a gentle descent along the Rannerdale Valley.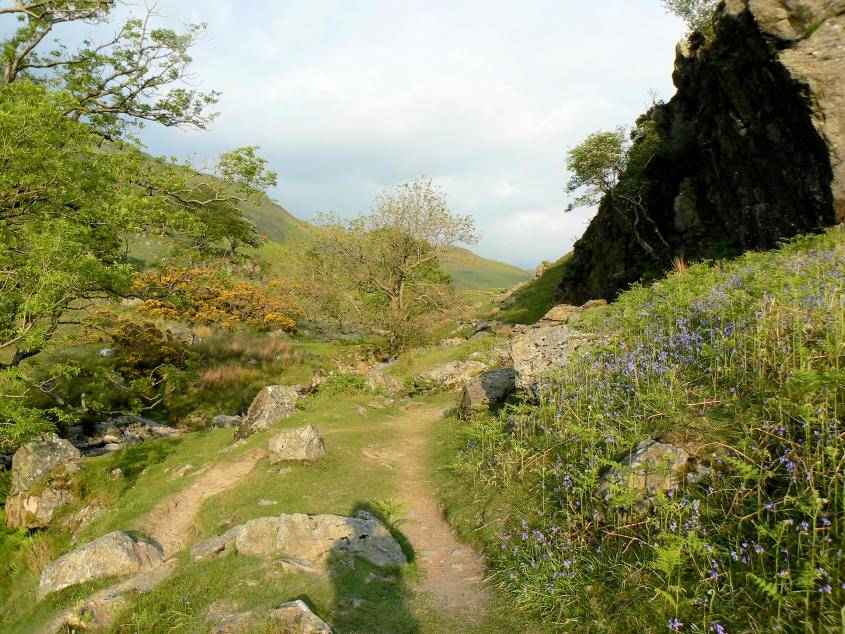 Suddenly we find ourselves surrounded by bluebells.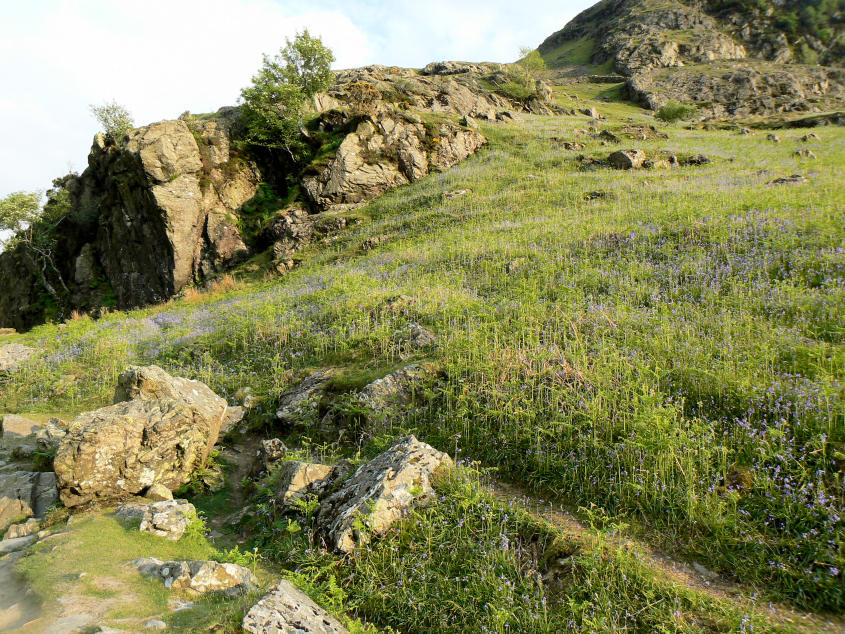 No seas of blue as the ferns are starting to make there presence felt, but as this was our first visit to them we were still impressed.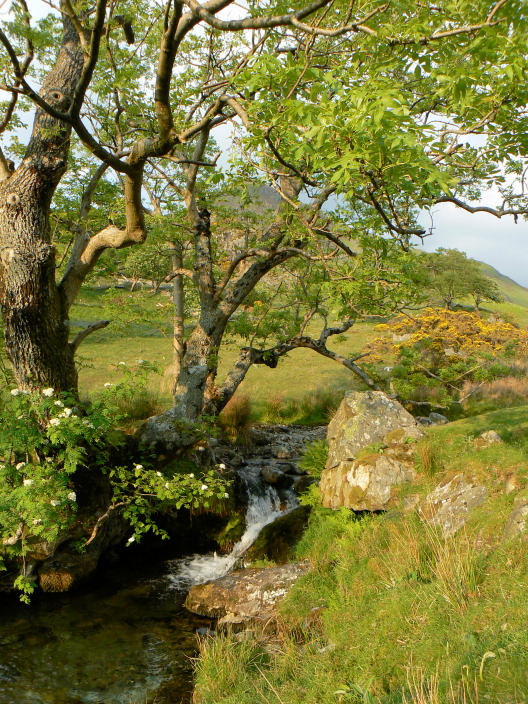 I would have got closer to the falls but others were waiting to take a shot.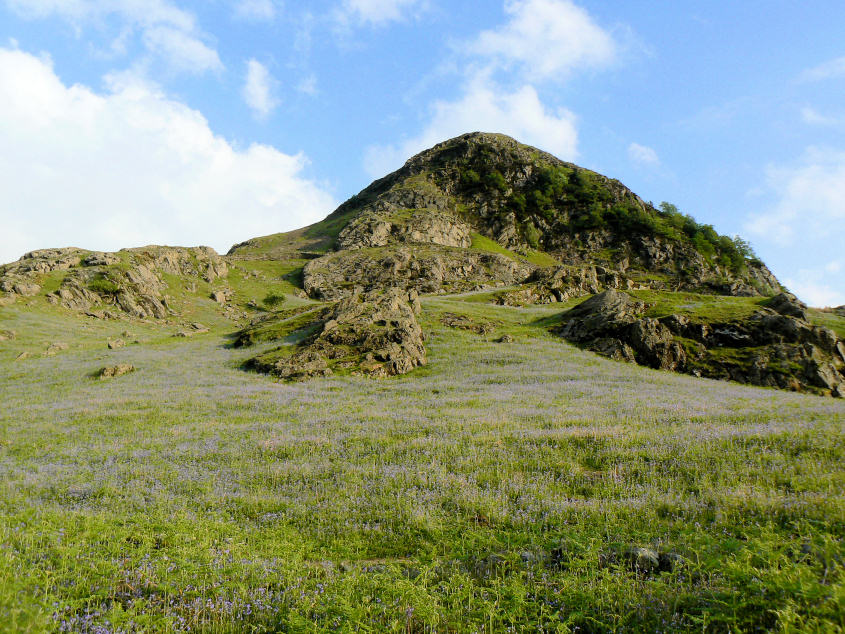 We must try to make it here earlier in the year.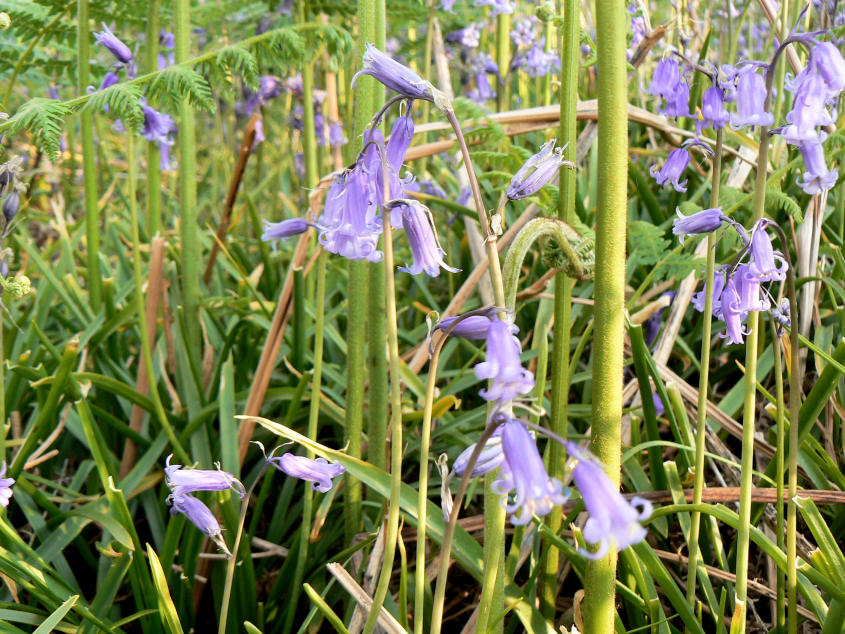 Bluebells.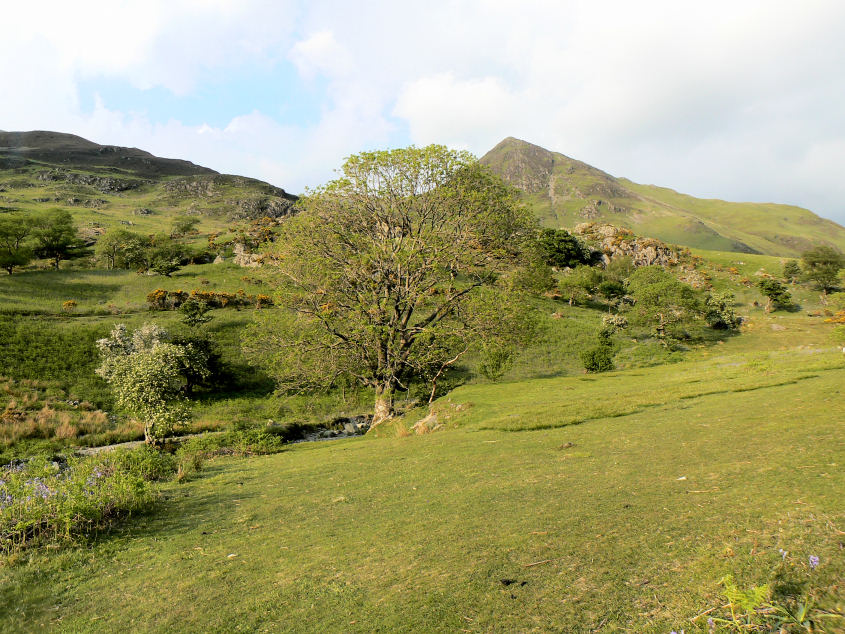 A very quiet valley.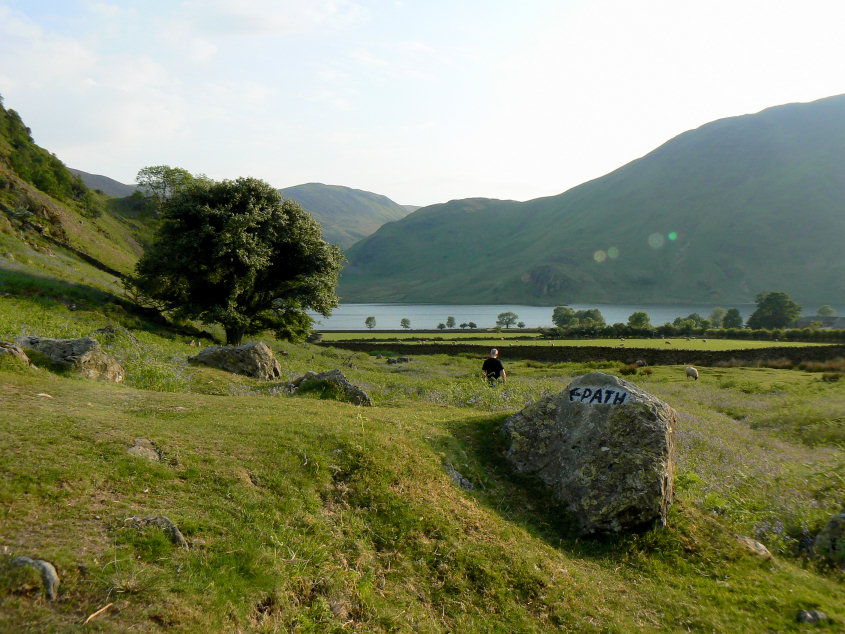 Time to go and book a table at the Middle Ruddings for later in the week. Might as well have a pint whilst we are there.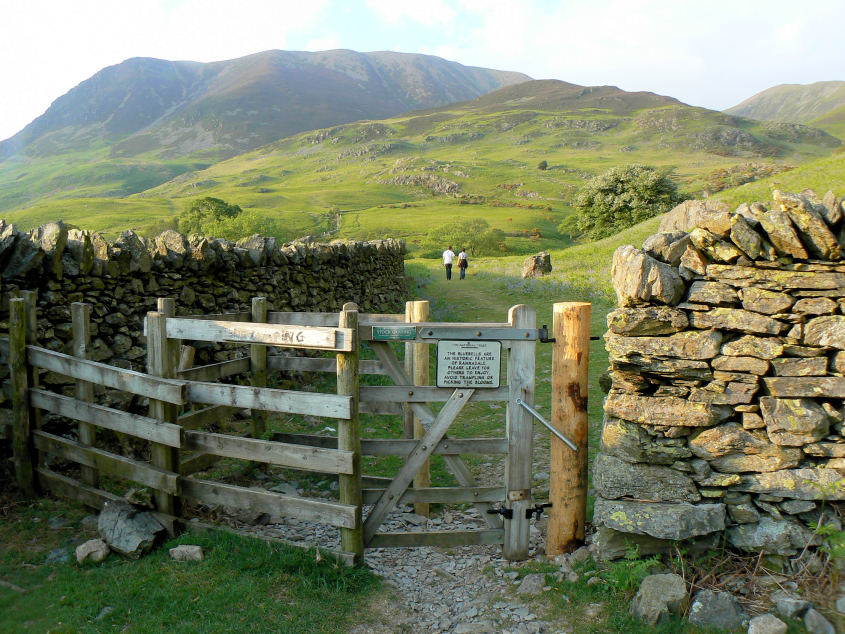 Nice to see the post has been fixed quickly. Those of you who follow the walks of Ann & Roger Hiley will recall that the post was broken when they visited the valley.
All pictures copyright © Peak Walker 2006-2023