Godworth - Lake District Walk
Tuesday 11th June 2013
A grey day that soon turned into a wet day meant that our planned walk was amended as we went along.
Start: Rowrah junction on Croasdale to Lamplaugh road (NY 0871 1820)
Route: Croasdale - Kelton Fell (369) - Godworth (370) - Gavel Fell - Banna Fell (371) - Whins - Croasdale
Distance: 6.75 miles Ascent: 530 metres Time Taken: 4 hours 15 mins
Terrain: Predominantly on tracks.
Weather: Overcast and windy with one period of heavy rain.
Pub Visited: Royal Oak, Braithwaite Ale Drunk: Jennings Bitter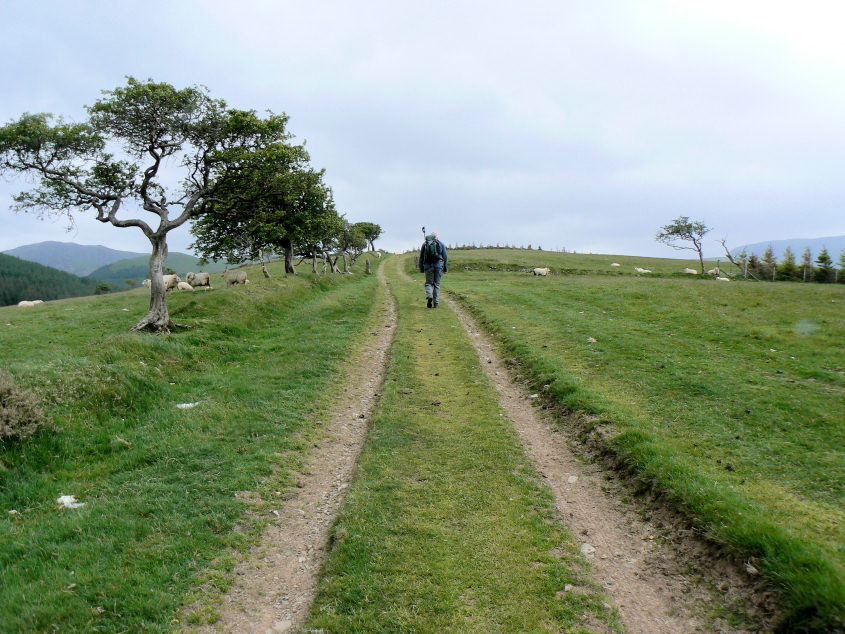 We set off along the clear track from the road junction.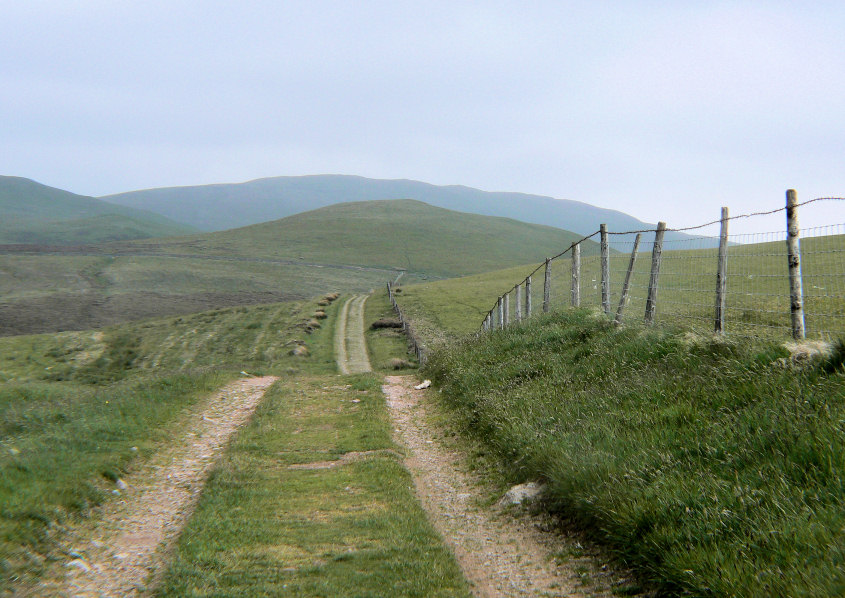 Godworth, our second summit of the day soon came into view.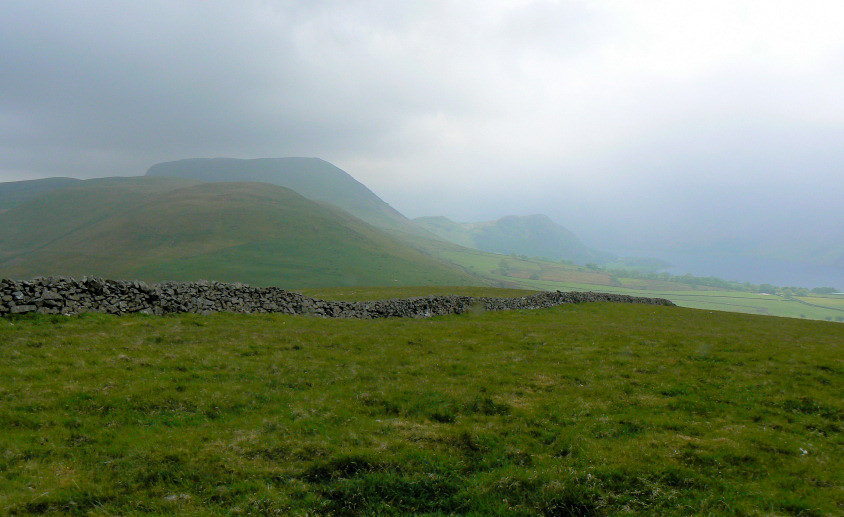 After following the track too far we backtracked a short distance to gain the unmarked summit of Kelton Fell. By now the rain had started and the views down Ennerdale were well hidden.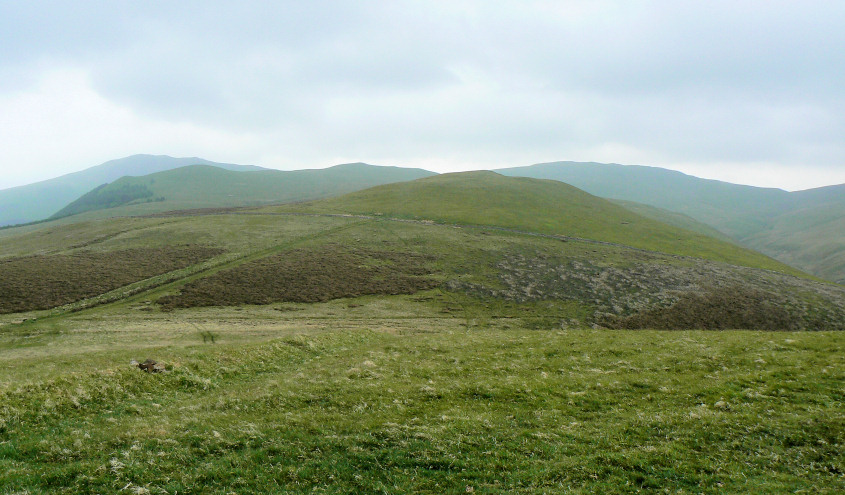 Looking towards Godworth from Kelton Fell.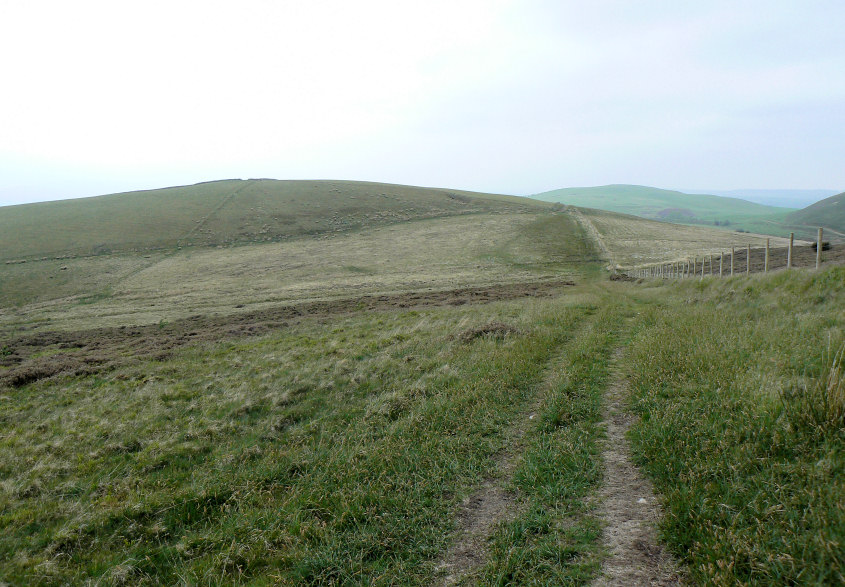 Kelton Fell from the track to Godworth.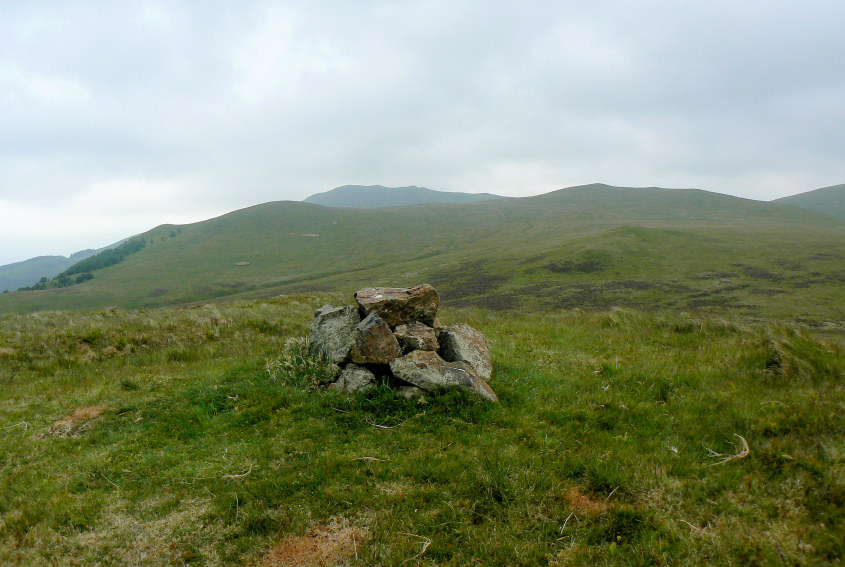 Godworth's summit looking towards High and Low Pen.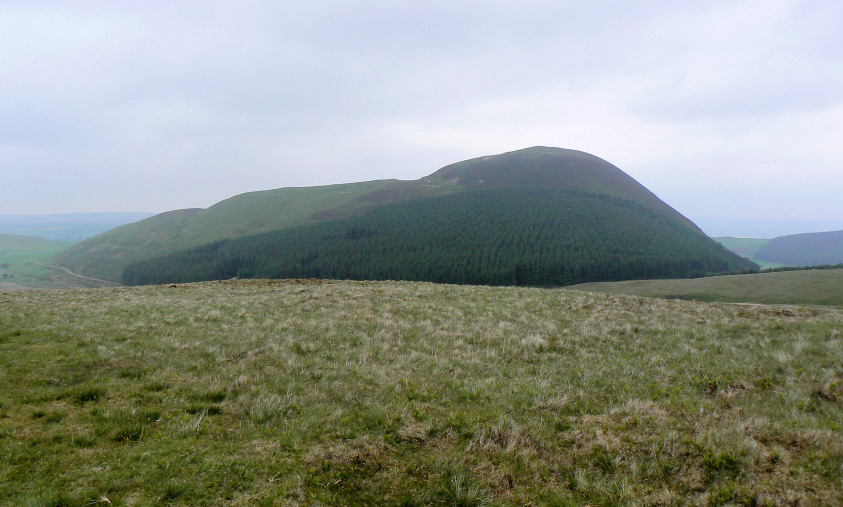 For a brief while the rain stopped so I could get a raindrop free shot of Knock Murton.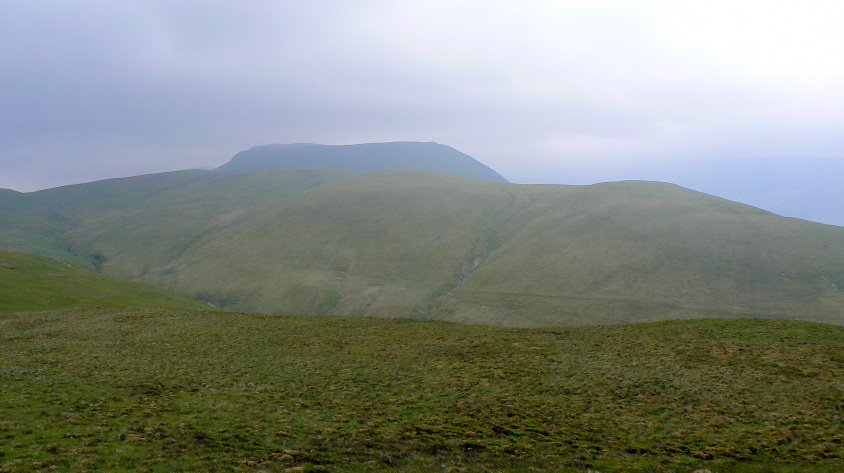 Banna Fell should have been our next fell but the steep drop down and the equally steep climb back up, combined with our tired legs, meant a change of plan.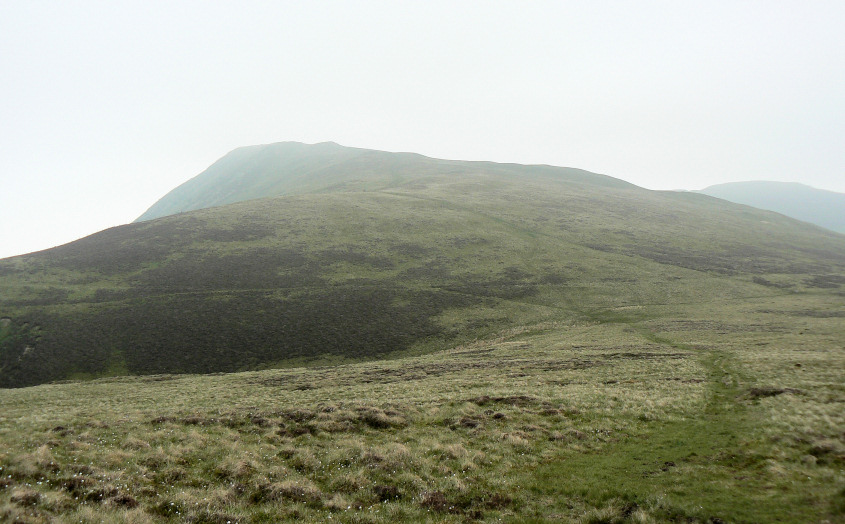 We soon picked up a path running just below High and Low Pen which we followed onto Gavel Fell.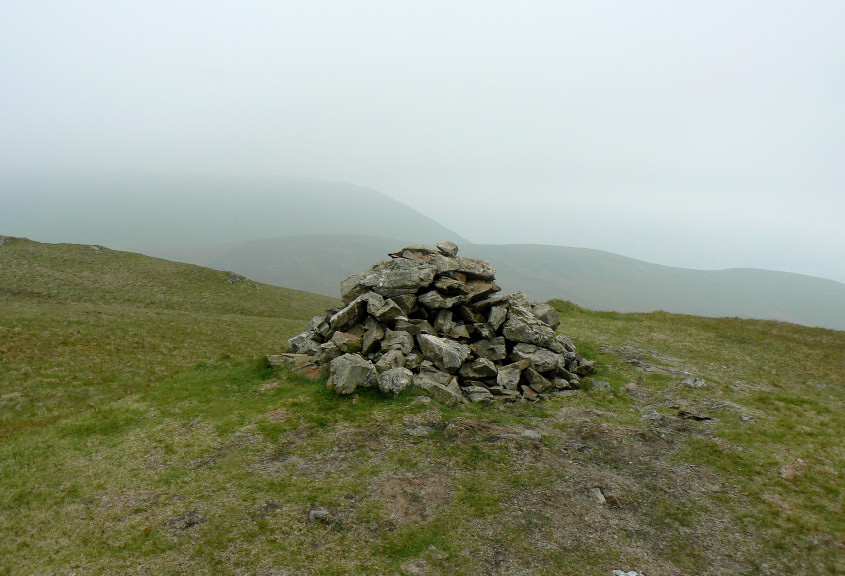 Our third visit in three years to Gavel Fell's summit. Any more visits and it will be a contender for our most visited lakeland top.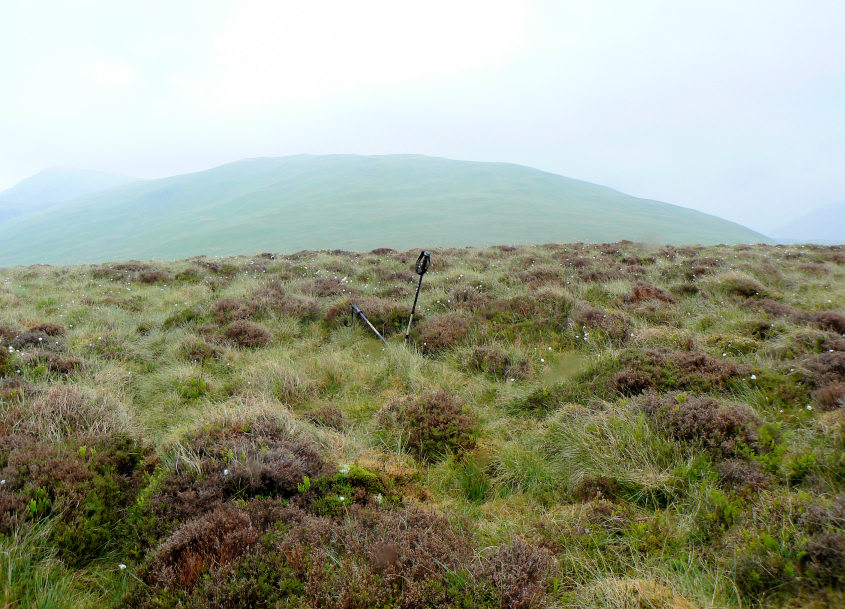 We stopped for lunch in the hollow between Gavel and Banna Fells using the wall as protection from the rain, which became quite heavy as we ate. By the time we reached Banna Fell's summit it had finally stopped.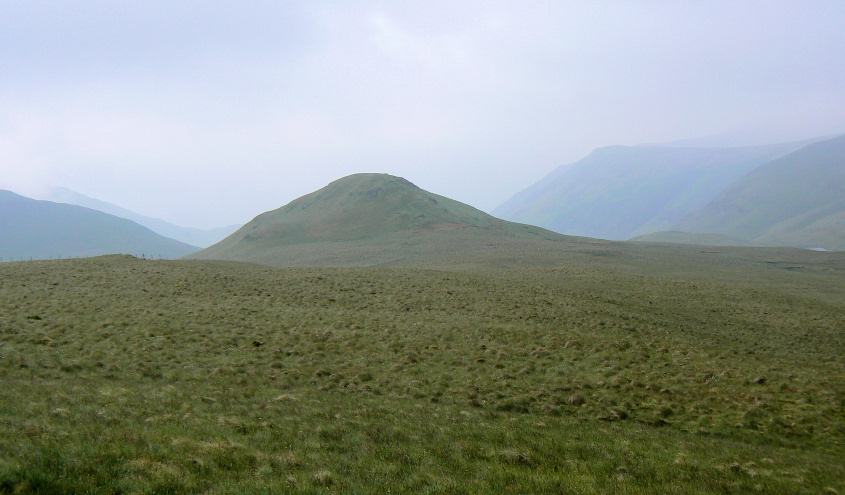 We made the mistake of heading down to the fence at the bottom of Banna Fell which, with two rows of barbed wire, proved impossible to cross. Clearly others had encountered the same problem as we had to climb back up the fell to cross at the point where someone had cut the fence. At least it gave us an opportunity to get a bit closer to Floutern Cop.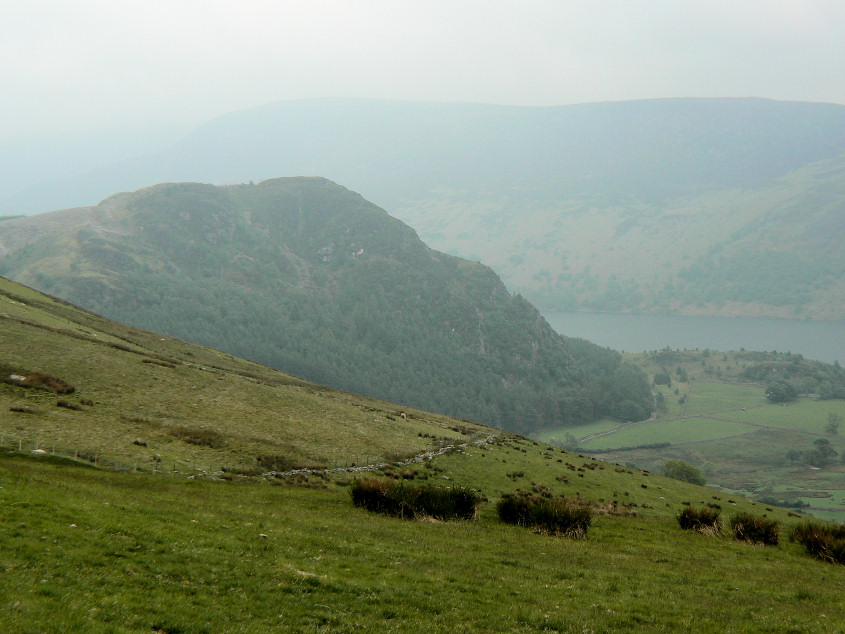 As we followed the track down towards the road Bowness Knott came into view. It appears to have a lot less trees on its summit than it did when we were there.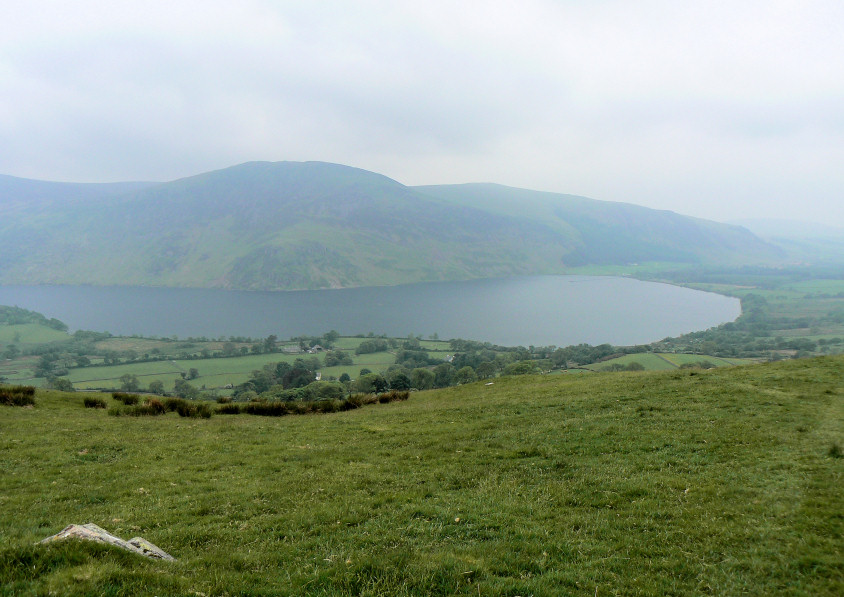 As our descent continued the views appeared to be improving as we could now see across Ennerdale to Anglers Crag. Needless to say by the time we got back to the car the sun was threatening to come out.
All pictures copyright © Peak Walker 2006-2023