Langsett - Peak District Walk
Saturday 29th June 2013
Almost from the word go things went wrong on this walk. The plan had been to head up to Outer Edge and Margery Hill but every time we had to make a navigational choice it appeared we made the wrong one. In the end we abandoned our planned route and just put it down to experience. I also hadn't realised how badly my heel had been injured earlier in the week or how much it would slow us down. As I now know I was suffering from Achilles Tendonitis so it is just as well we changed our route or we might have been out for a very long time.
Start: Langsett Barn car park (SE 2112 0044)
Route: Langsett Barn car park - Langsett Bank - Little Don River - Hordron Road - Wicken Hill - Snow Road (Track) - Swinden Lane (Track) - Langsett Bank - Langsett Barn car park
Distance: 8 miles Ascent: 339 metres Time Taken: 6 hours
Terrain: Predominantly on tracks.
Weather: Cloudy to start but hot.
Pub Visited: Dog & Partridge, Flouch Ale Drunk: Acorn Brewery Barnsley Bitter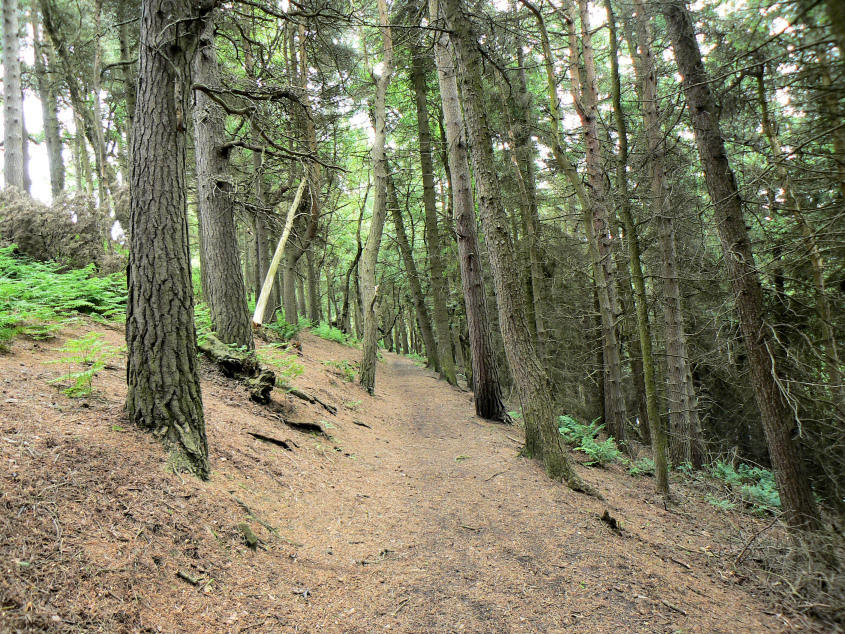 Our first mistake was taking the path through the wood rather than the one running above it.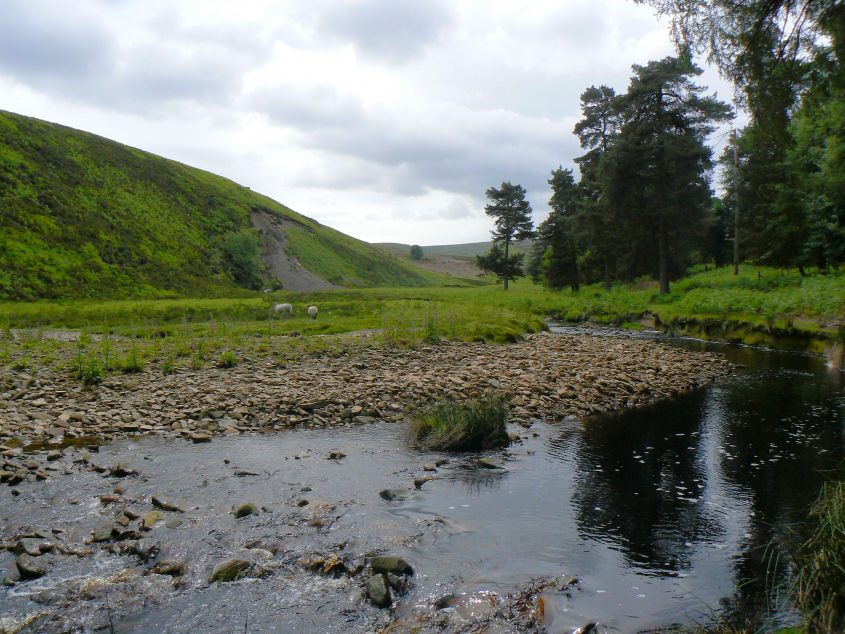 We emerged at the Little Don river, which wasn't part of the original plan.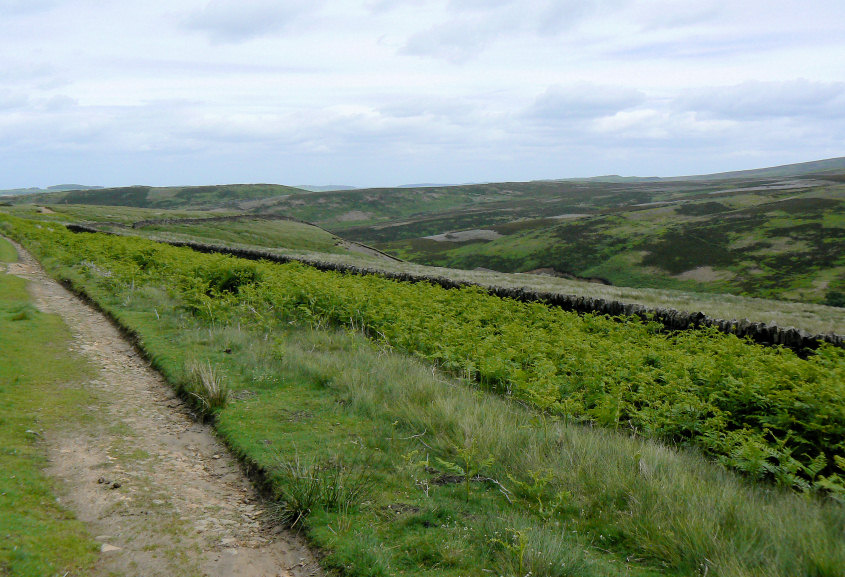 After following a thin track through ferns above the Little Don river we eventually got onto the Hordron Road, the track we wanted to be on.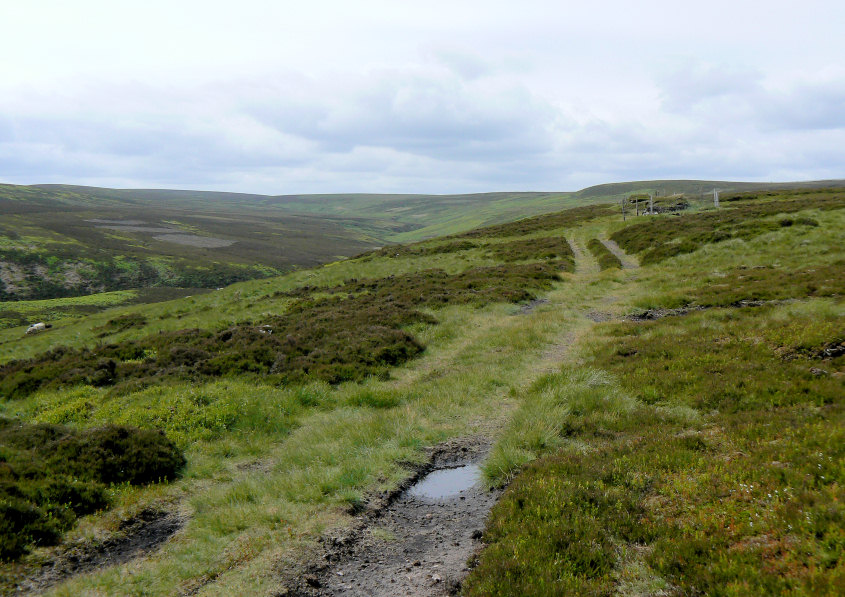 Our unfamiliarity with the area was beginning to show and we missed the turn we wanted that would take us to Hordron Clough. We debated our options whilst having lunch next to the grouse butts and decided given how slow I was moving retracing our steps for the half mile or so it would take us to get back on track wasn't sensible.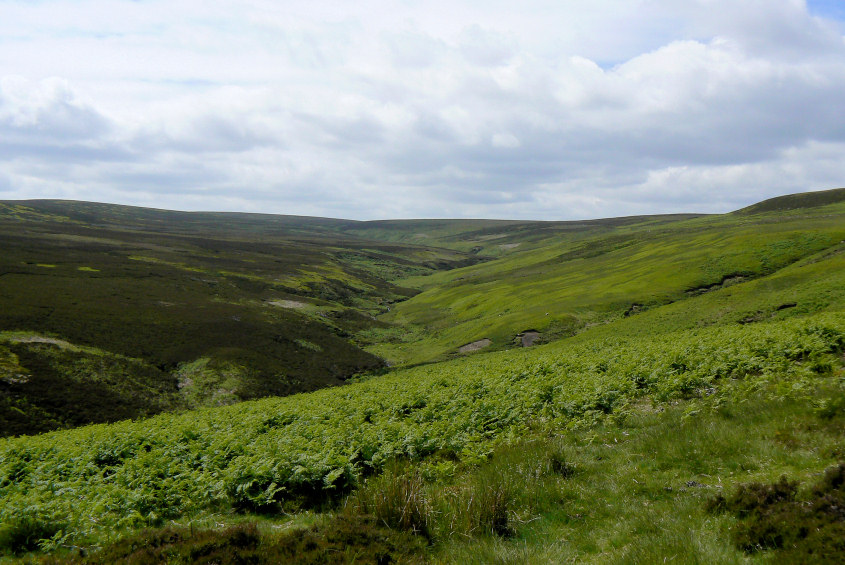 Our lunchtime view included a view of Laund Clough.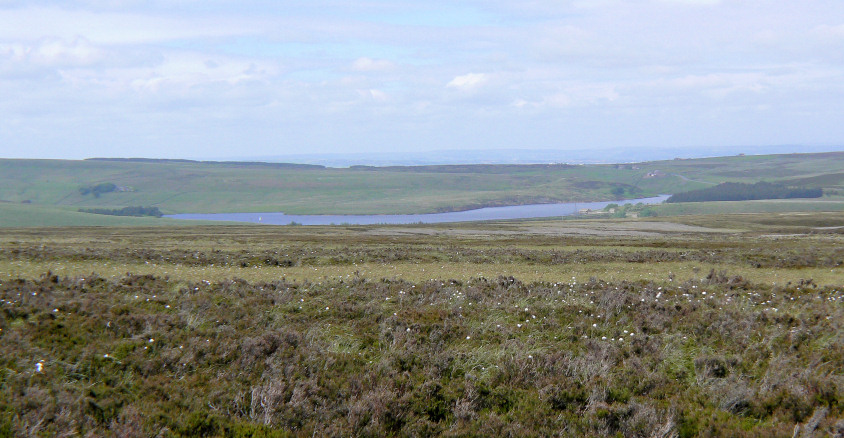 We had also debated trying to make a circular route by heading out to the reservoir, but again decide it would take us too long.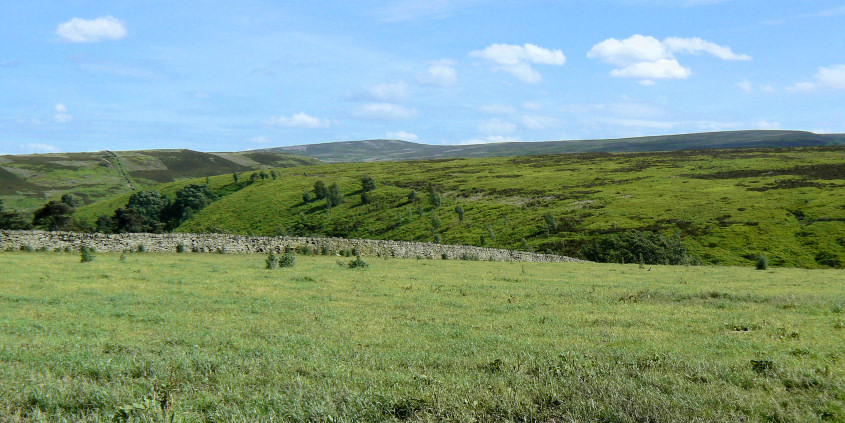 Unusually for us we had a pint during the walk, after which we soon found the path we had originally planned to use on our outward journey. Here we were looking across Bradshaw Hill to part of the route we had originally planned.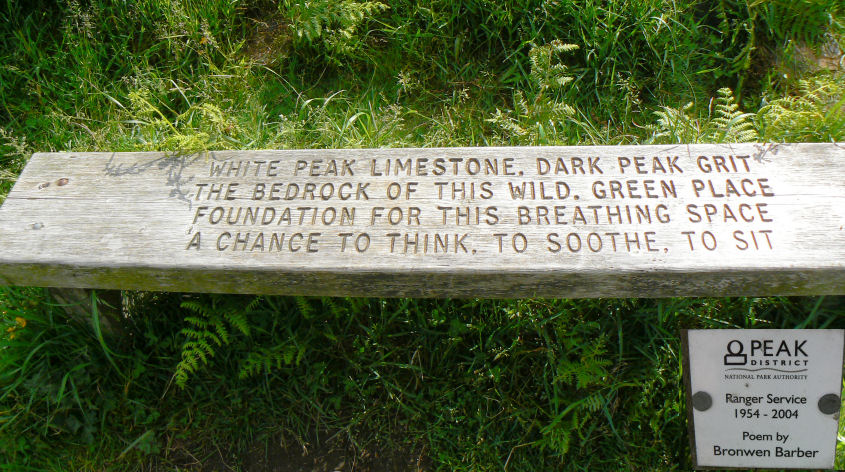 We might not have done our planned walk but I did find another of the park ranger benches. As we now know where we went wrong we will certainly be back to do our planned walk.
All pictures copyright © Peak Walker 2006-2023