Muncaster Fell - Lake District Walk
Tuesday 9th July 2013
Muncaster Fell has been on my to do list for a long time now and so today we finally did it. We opted for a linear route using La'al Ratty as our means of transport for the day.
Start: Ravenglass Station (SD 0860 9649)
Route: Ravenglass Station - Muncaster Castle - Chapel Hill - Muncaster Fell (TP) - Ross's Camp - The Green Station
Distance: 7 miles Ascent: 402 metres Time Taken: 4 hours 25 minutes
Terrain: Clear paths.
Weather: Very hot.
Pub Visited: Brook House Inn Ale Drunk: Hawkshead Brewery, Windermere Pale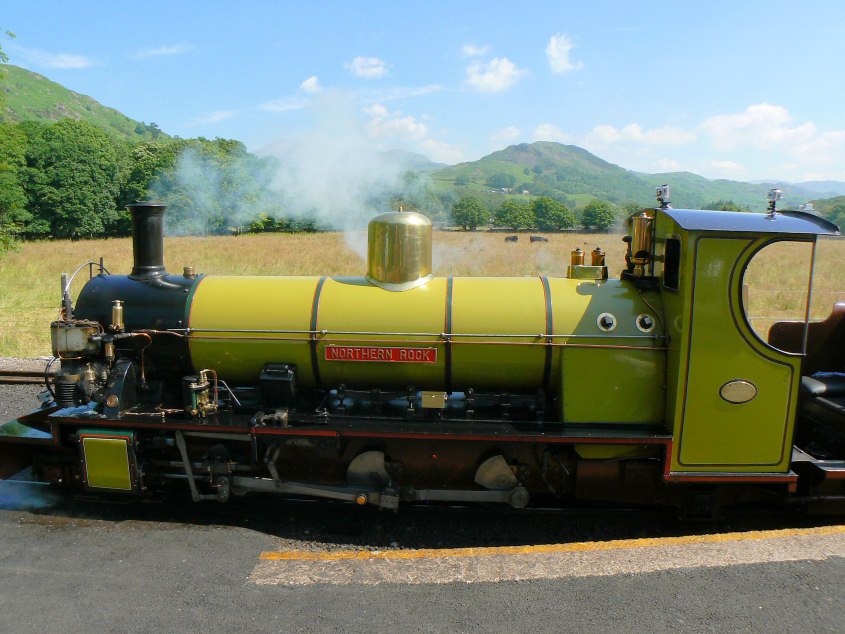 We started our walk by steam, travelling on the Northern Rock.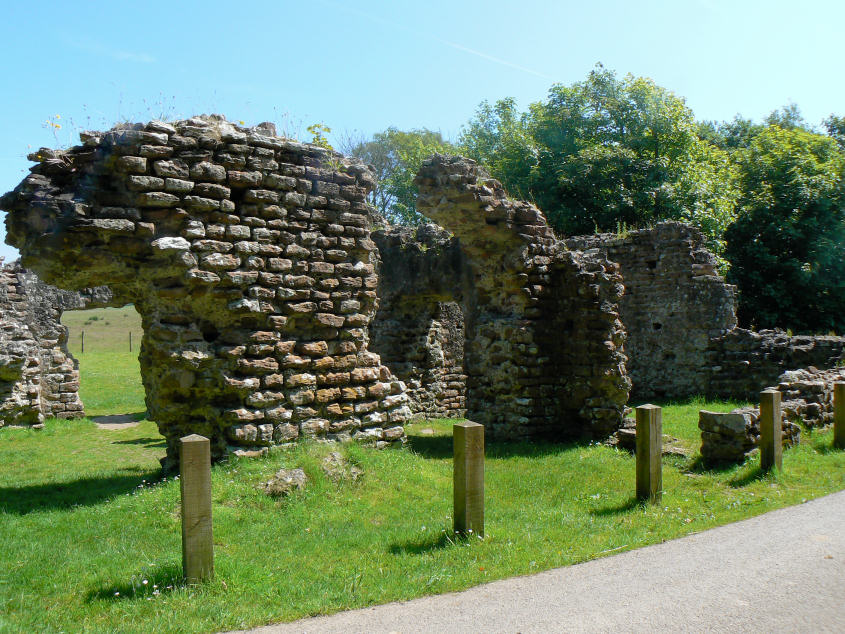 Not far from the station we passed the Roman Bath House.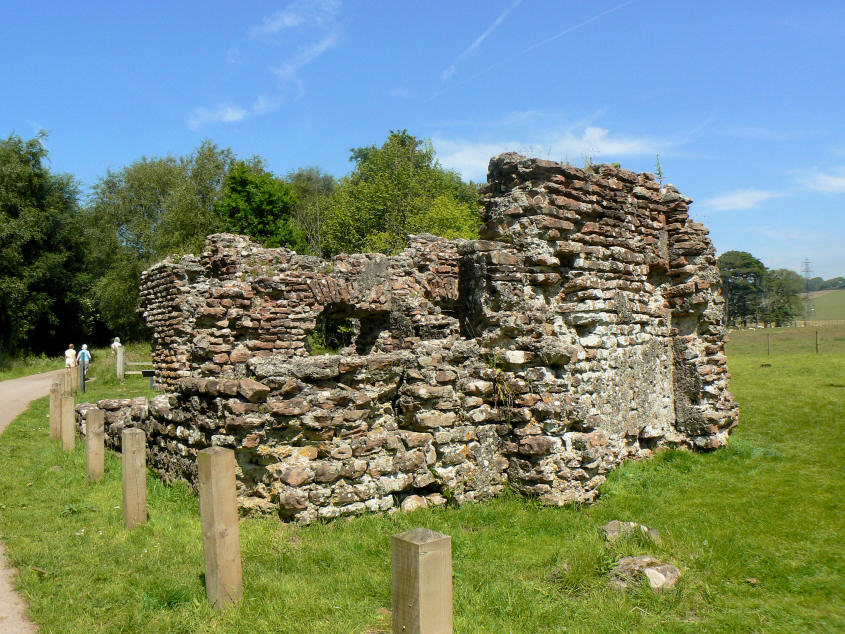 From another angle.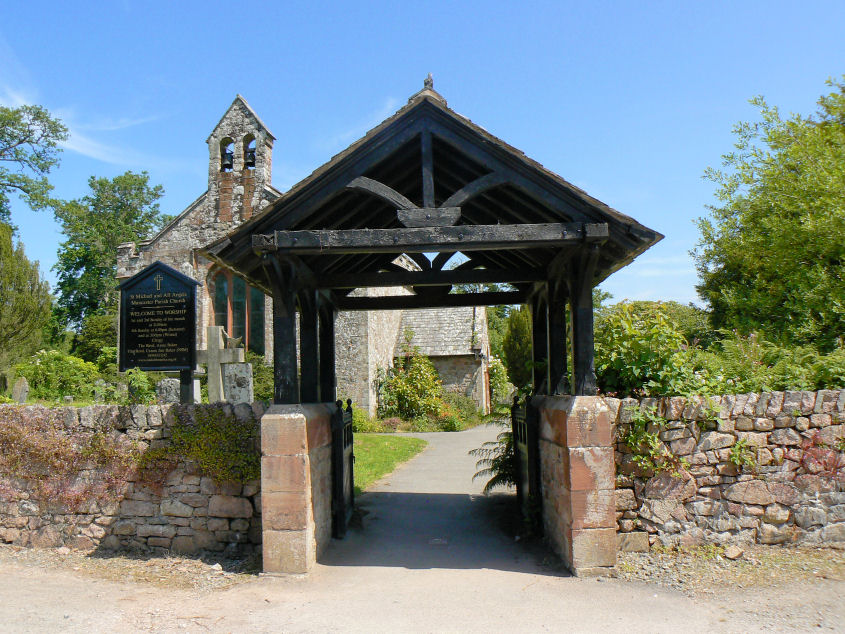 Muncaster Castle appeared to be the location for a school party so there were no opportunities to take any shots as we crossed its grounds but the church lychgate caught my attention.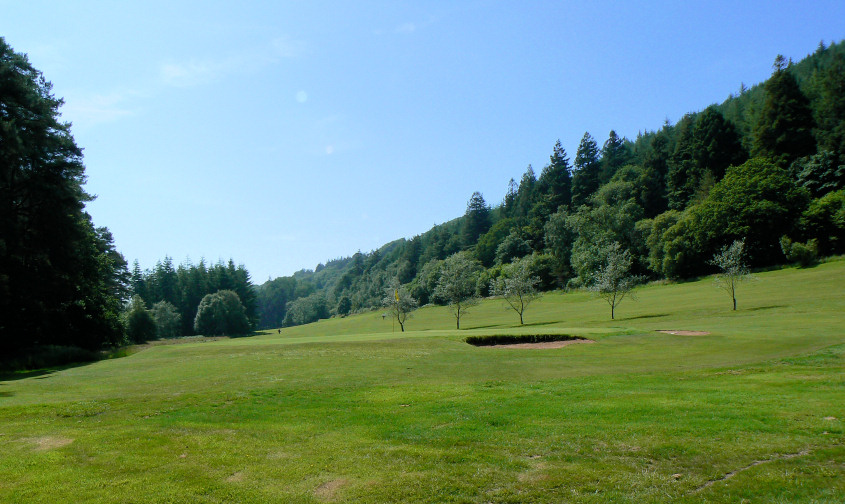 We crossed the local golf course on route to Chapel Hill.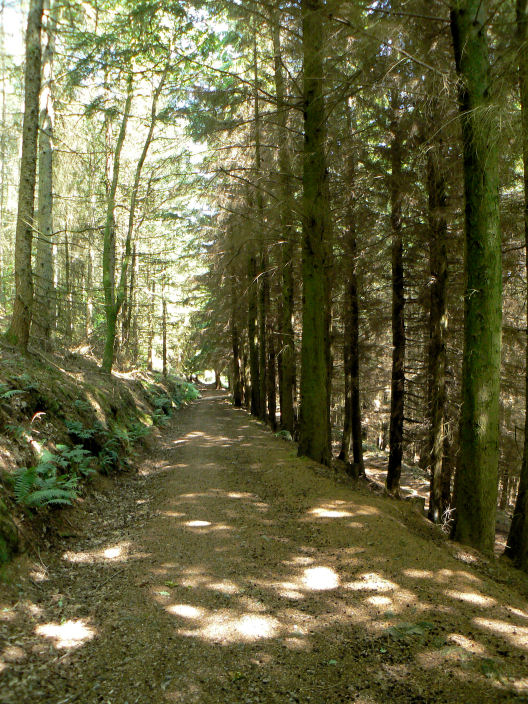 The climb up Chapel Hill was done in the very welcome shade of the trees in Ian's Wood.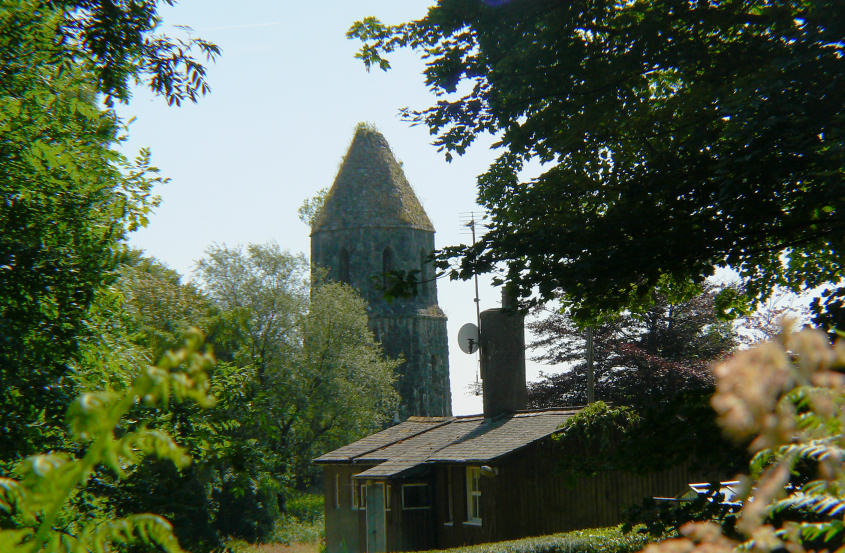 We had taken the slightly unusual route in order to get a view of Muncaster Monument.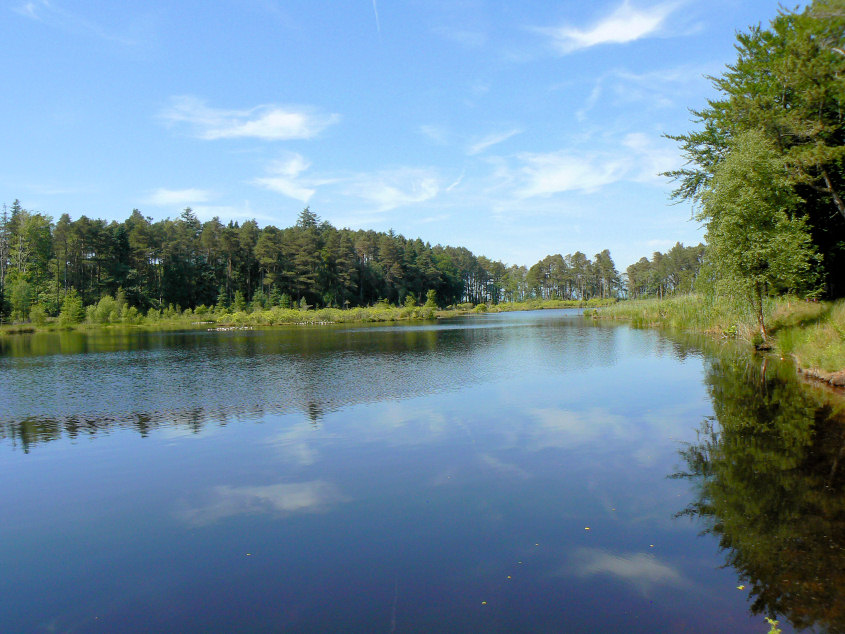 Our lunch spot was in the shade of the trees next to Muncaster Tarn.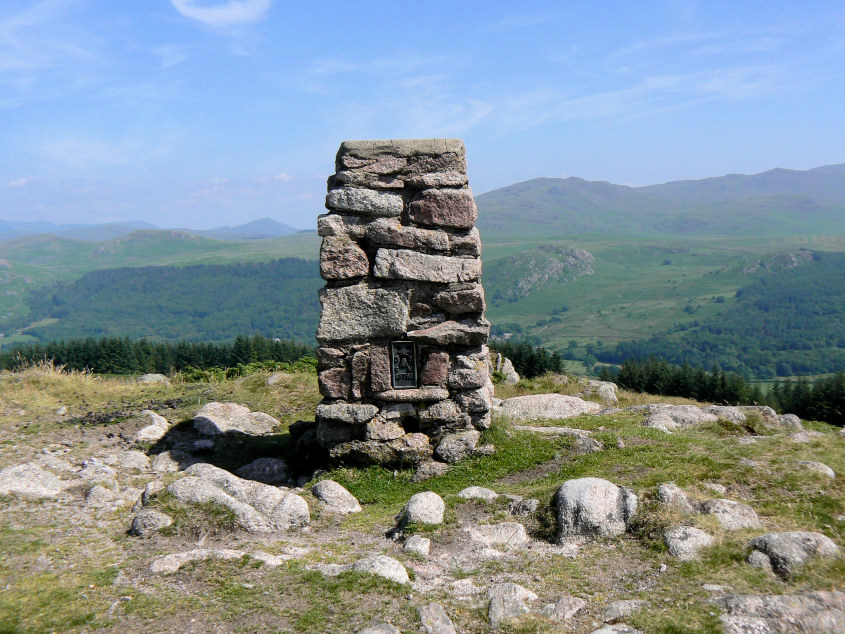 After which we made the short climb to the summit of Muncaster Fell.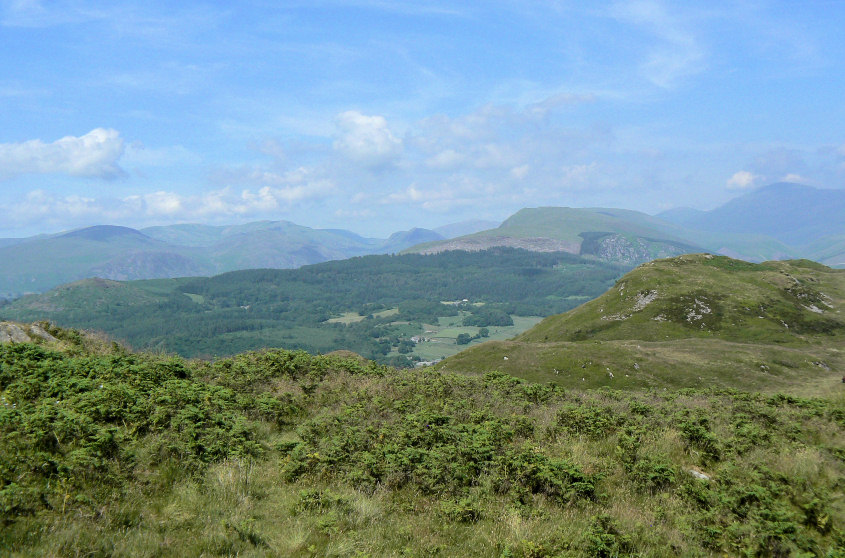 Our first real views since leaving the train station certainly justified the effort made to get here.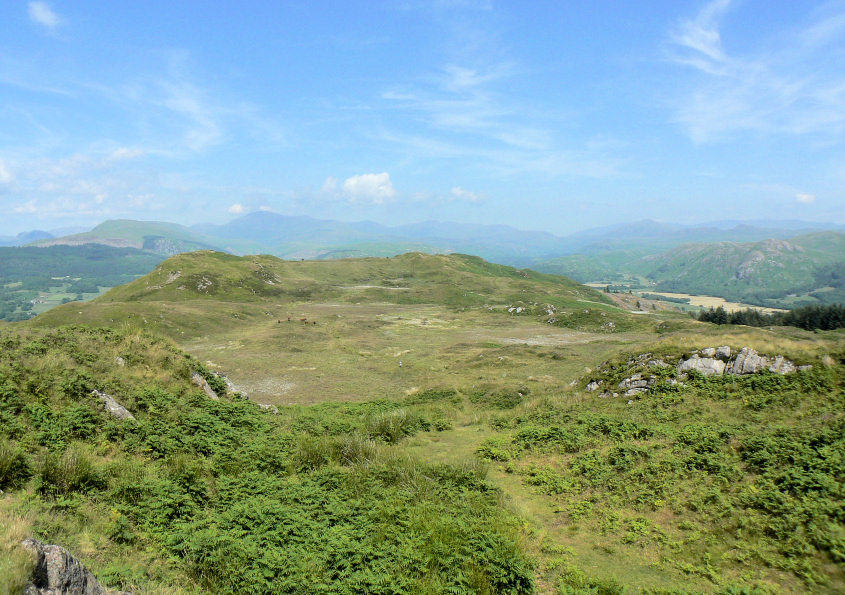 Our route would take us across Hooker Moss and the distant cows, one of whom had a rather large bell around its neck that could be heard for quite some time.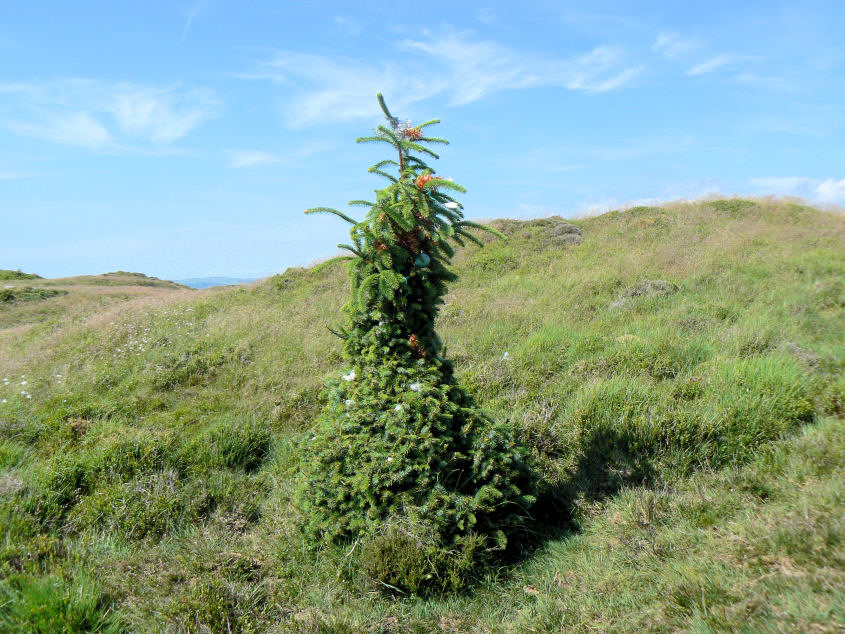 Another unusual sight for a fell walk is this semi-decorated 'Christmas' tree.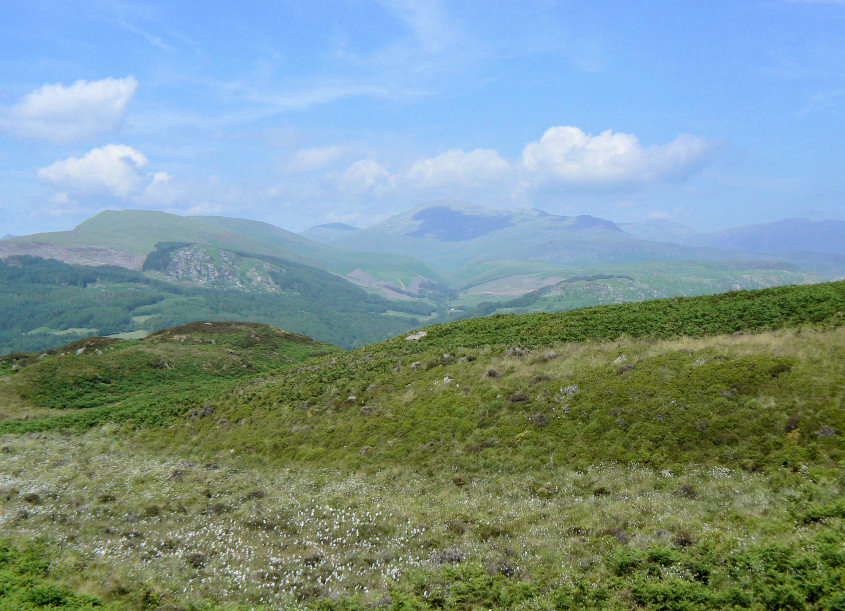 Scafell and Slight Side came into view as we headed across the fell top.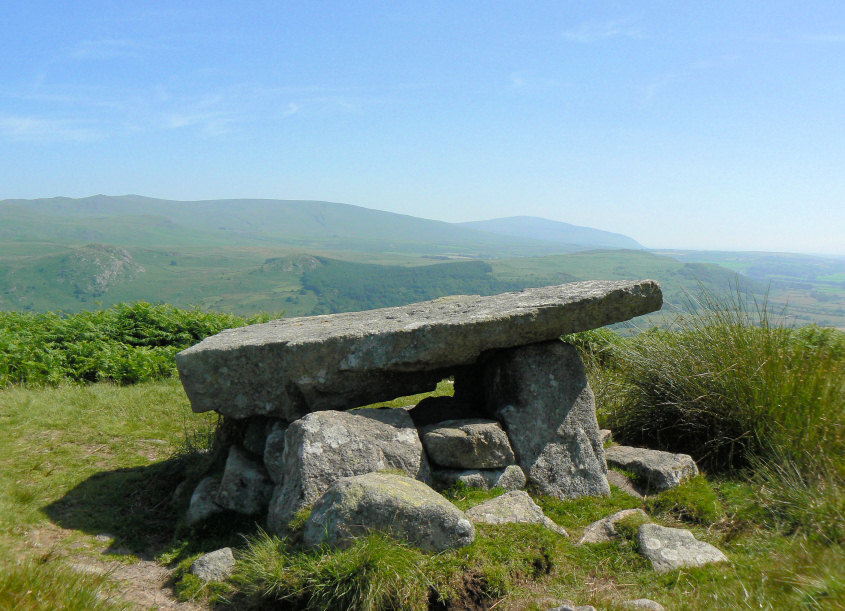 We had to cut across the fell in order to visit Ross's Camp.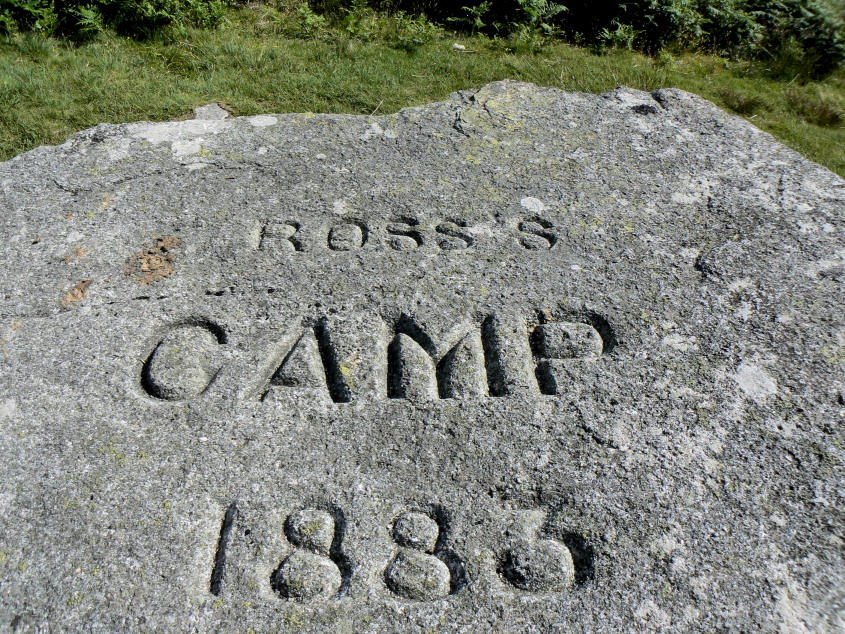 I couldn't get high enough to take this shot so John kindly did it for me.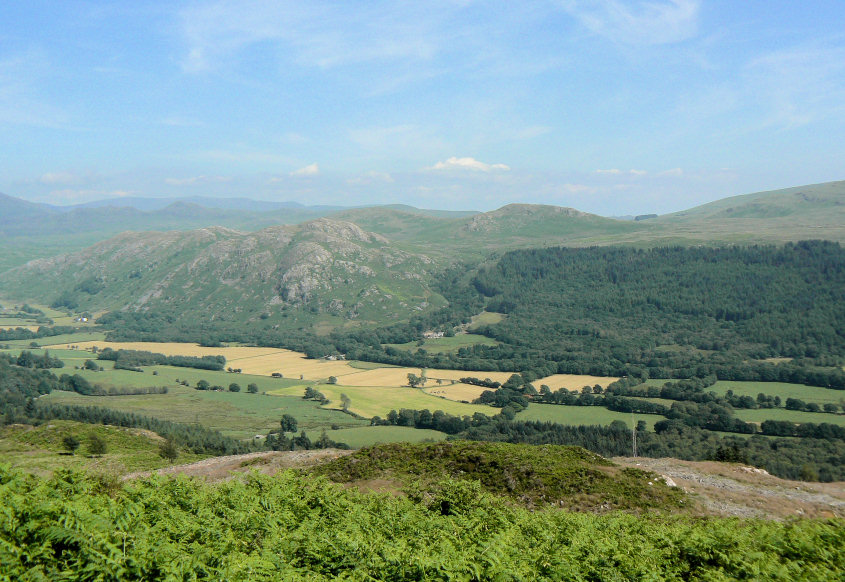 I can see why it was a favourite lunchtime spot, with its views across the valley towards Water Crag.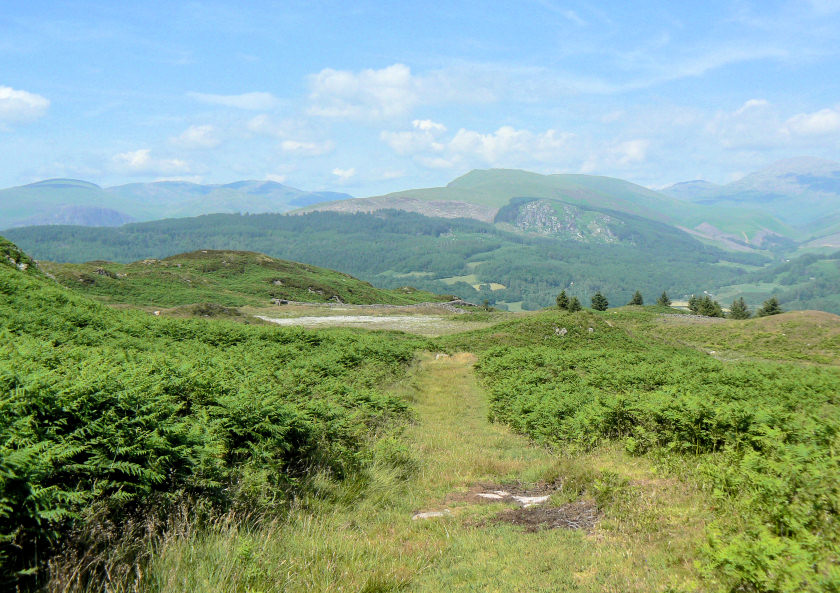 Great Bank, in front of Whin Rigg, looks much steeper than I remember it being.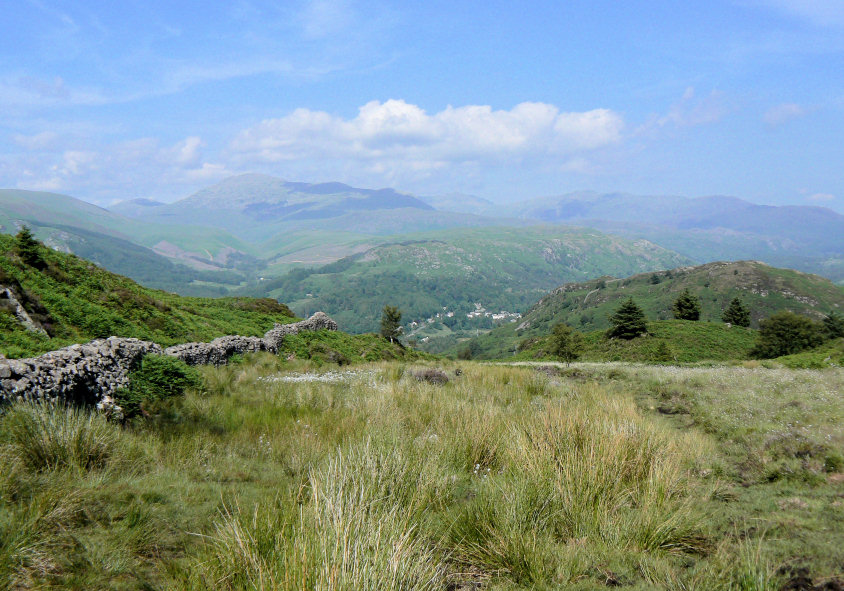 Eskdale Green and our train back still seems some distance away.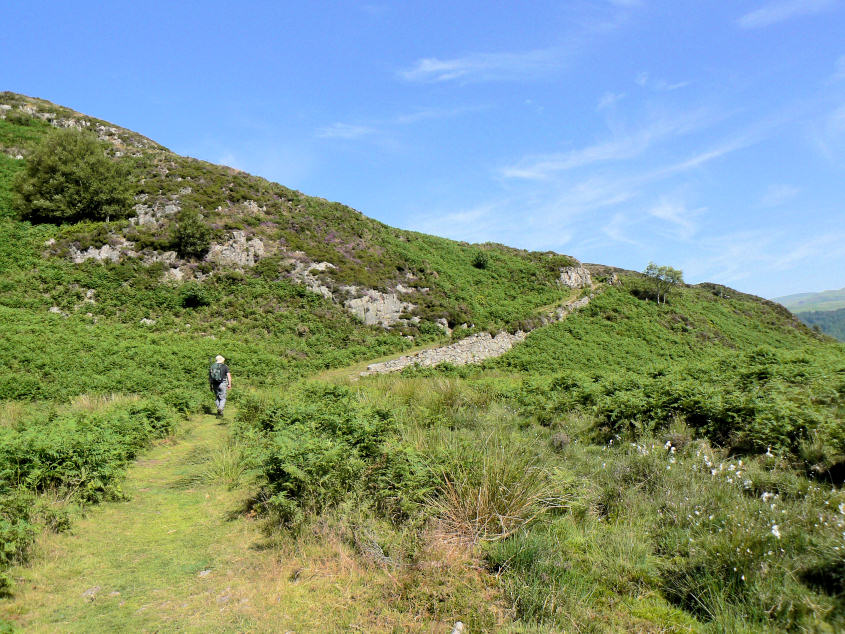 The final ascent of the day take us over Silver Knott and we need to get a move on as the next train is due in soon and if we miss it it's either a long walk back along the road or a two hour wait for the last train of the day.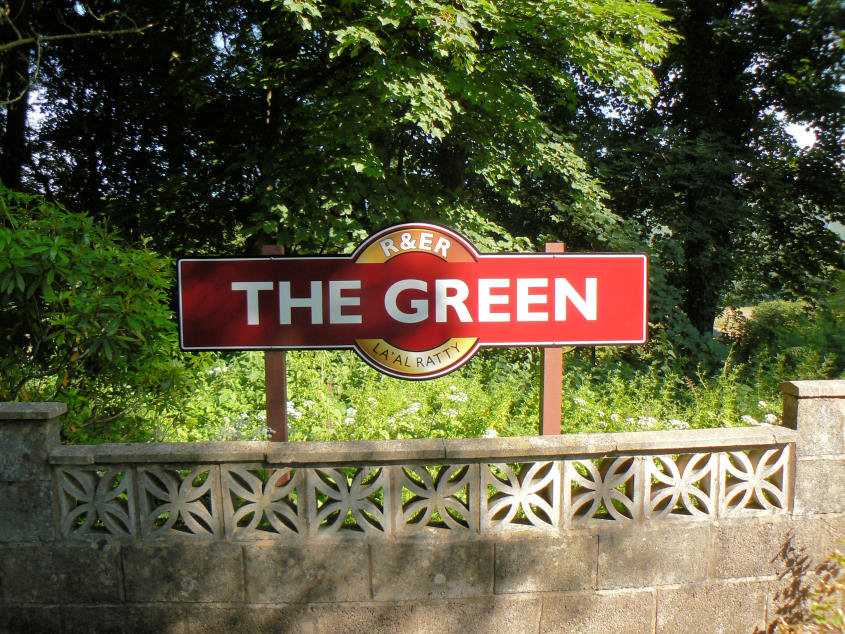 Heads down and no stopping to take photos meant we reached the station with about ten minutes to spare.
All pictures copyright © Peak Walker 2006-2023