Stanage Edge - Peak District Walk
Thursday 25th July 2013
After our overnight stay at Losehill House a short walk was needed today as we needed to be back early to help my daughter celebrate her birthday. Before we set out I also needed to purchase a new pair of boots and this walk was both close to where I bought the boots and ideal for breaking them in. It is also a walk that shows how quickly the weather can change.
By coincidence this walk is published as the BMC launch their petition calling on the Peak District National Park Authority to ensure that the North Lees Estate, of which Stanage Edge is part, remains in public ownership. If you would like to ensure that you will be able to do this walk in the future please take the time to sign the petition and ask you fellow outdoor enthusiasts to do so as well.
Start: Dennis Knoll car park (SK 2271 8434)
Route: Dennis Knoll car park - Long Causeway - Stanage Edge - High Neb (TP) - Stanage End - Dennis Knoll car park
Distance: 4.25 miles Ascent: 179 metres Time Taken: 3 hours
Terrain: Clear paths.
Weather: Heavy rain turning to hot and sunny.
Pub Visited: Yorkshire Bridge Inn Ale Drunk: Peak Ales Bakewell Best Bitter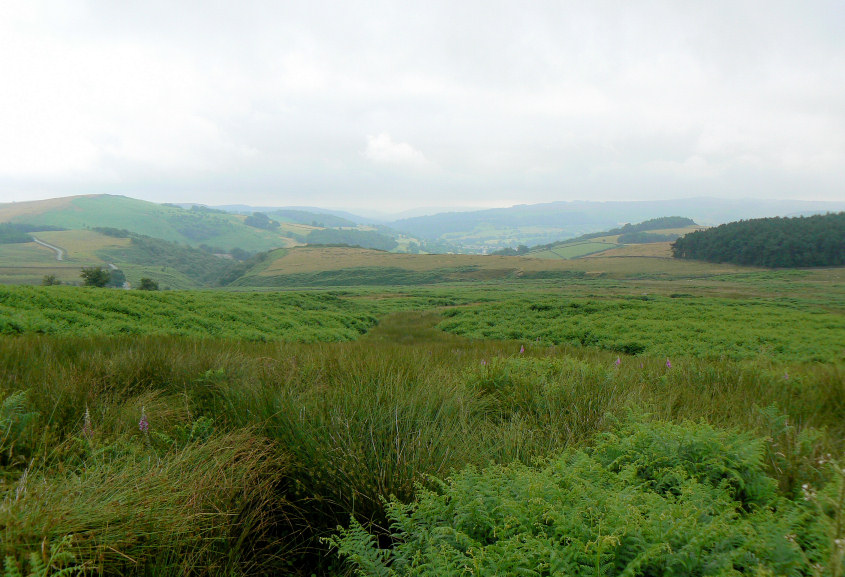 Looking across towards Hathersage and we wonder if we will be staying dry today.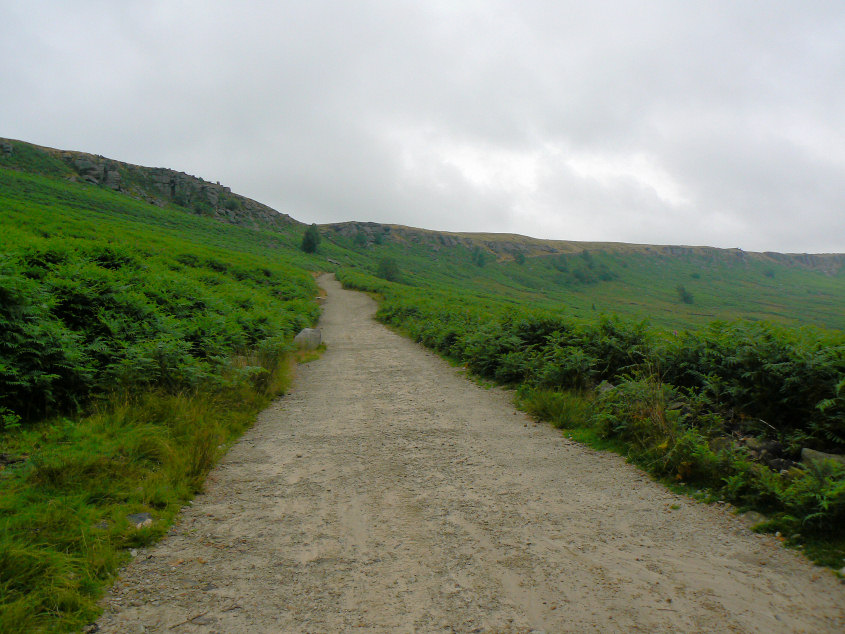 The Long Causeway has recently been resurfaced, opinion is divided over whether or not this was necessary.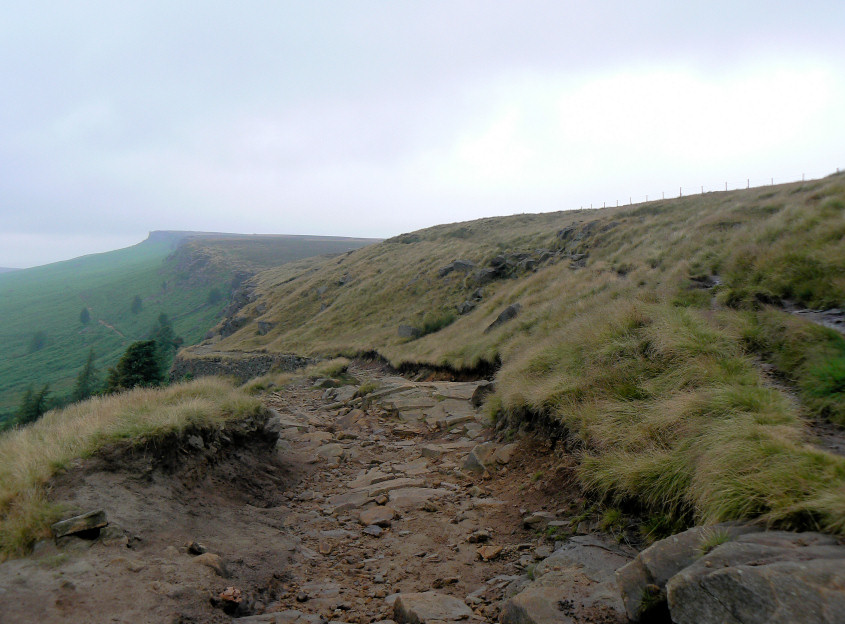 As we reach the top of the Long Causeway and take the narrow path along Stanage Edge a few drops of rain start to fall.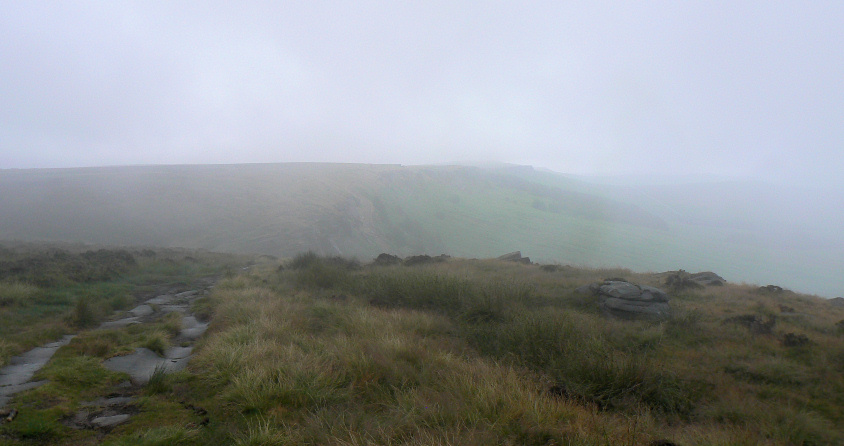 Five minutes later and it's time to get full waterproofs on.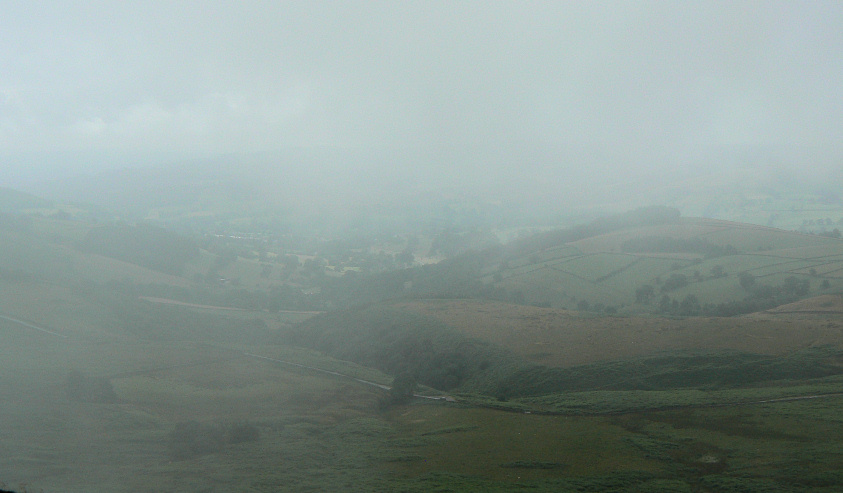 The views have disappeared and we wonder if it's worth carrying on.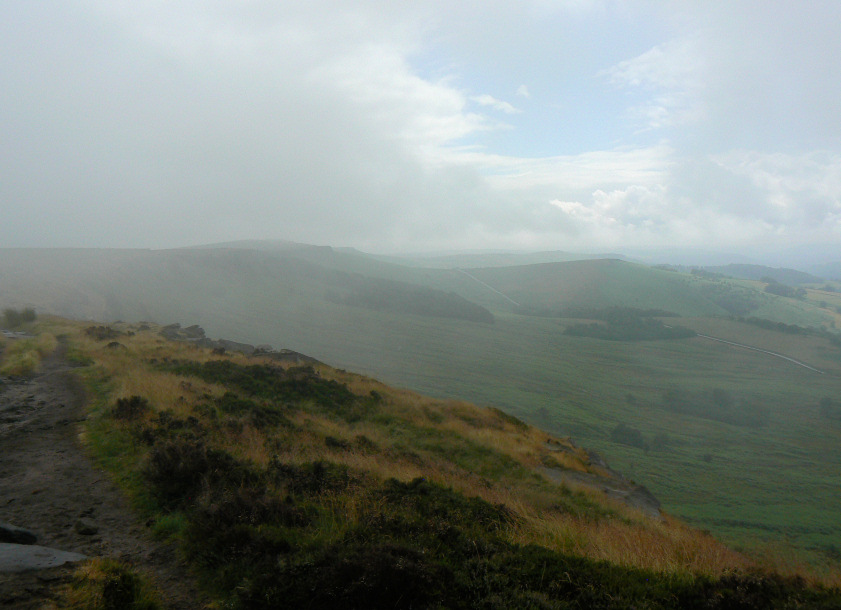 Literally five minutes later things start to look up.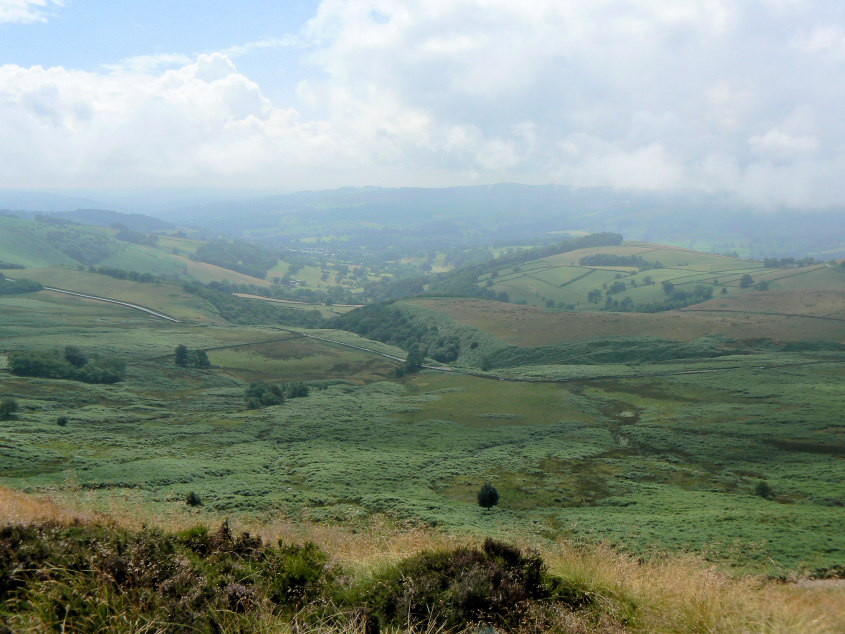 Give it another five minutes and we are now desperate to get the waterproofs off.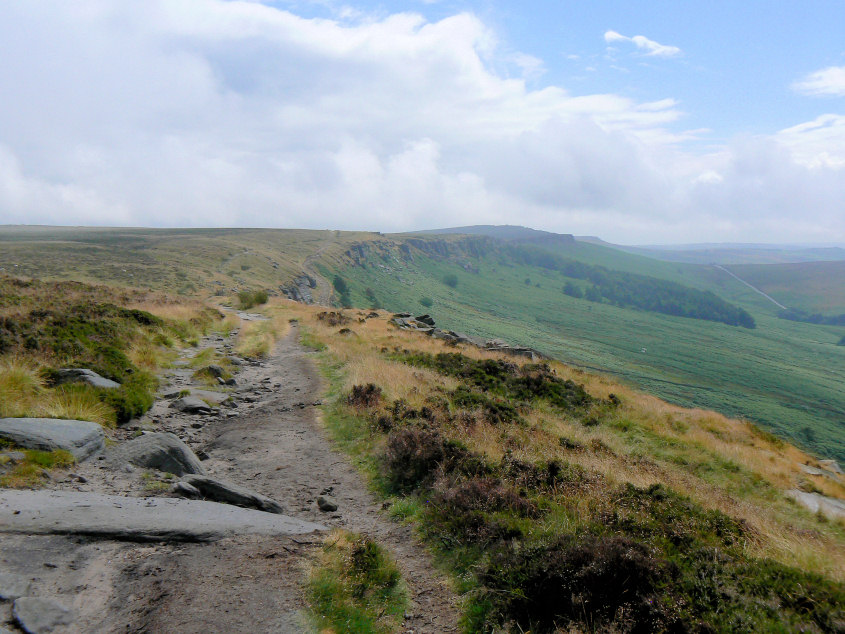 In the space of 20 minutes we went from heavy rain to this.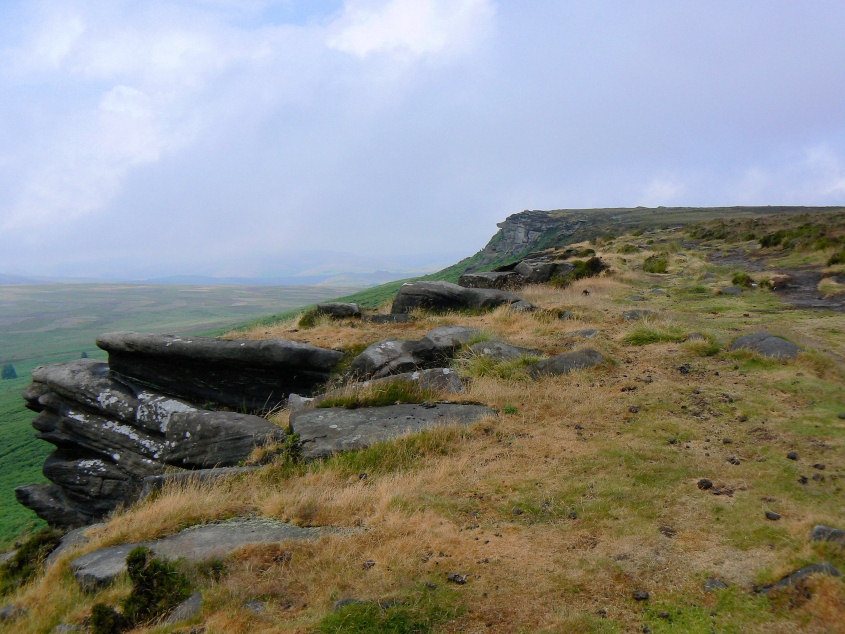 Looking ahead to High Neb.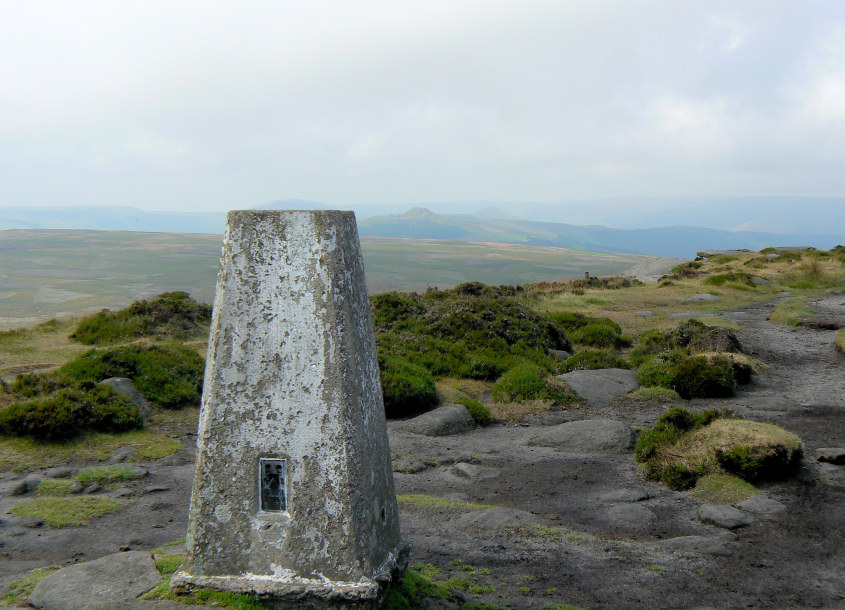 High Neb's trig point.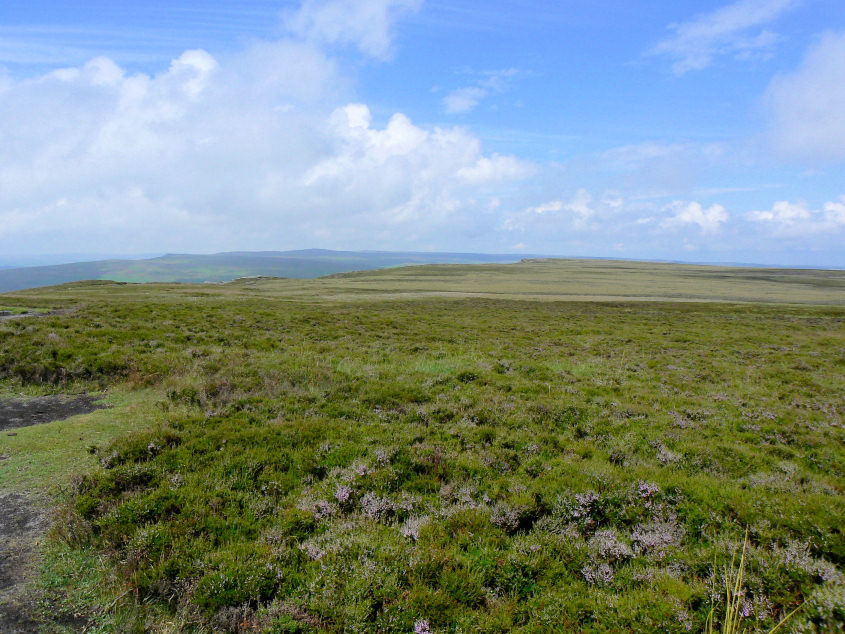 Looking towards Stanage End from High Neb and its hard to believe that it was raining half an hour ago.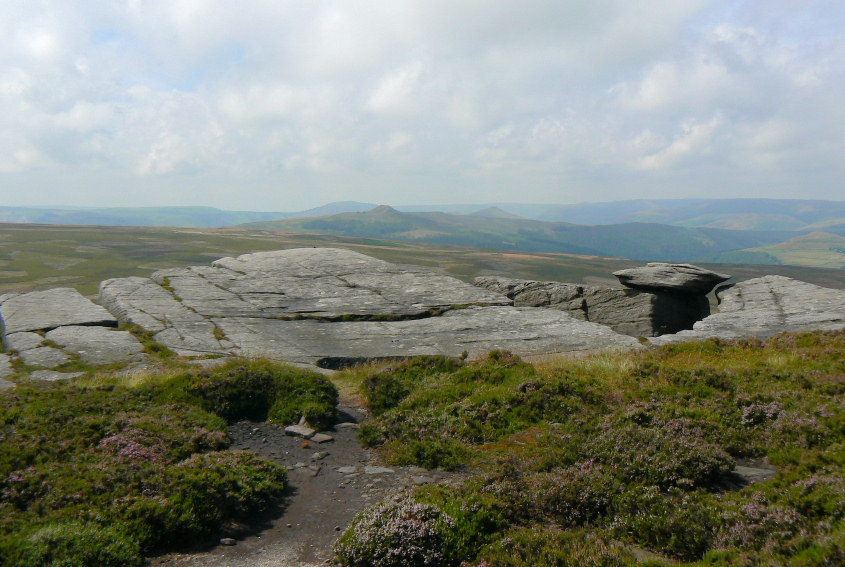 The distant views across the moors to Win Hill keep improving.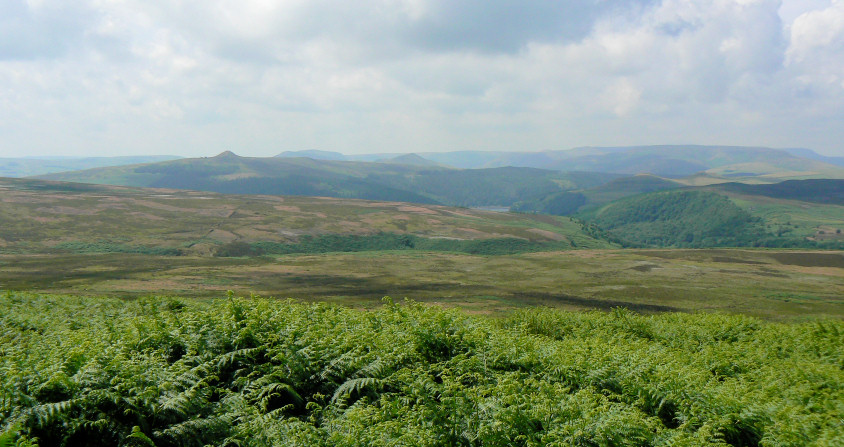 Win Hill, Lose Hill and a distant Mam Tor.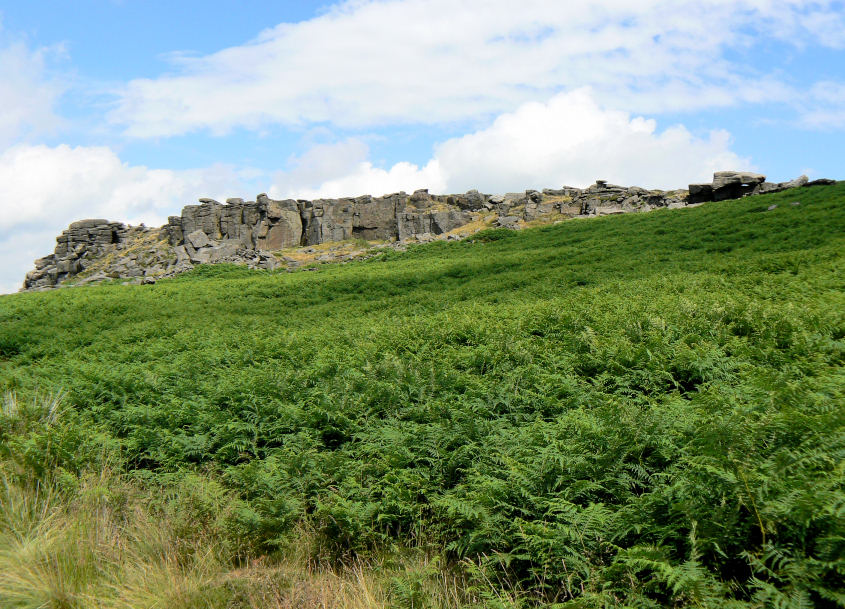 We returned on the path below Stanage Edge, where the ferns were certainly starting to take over.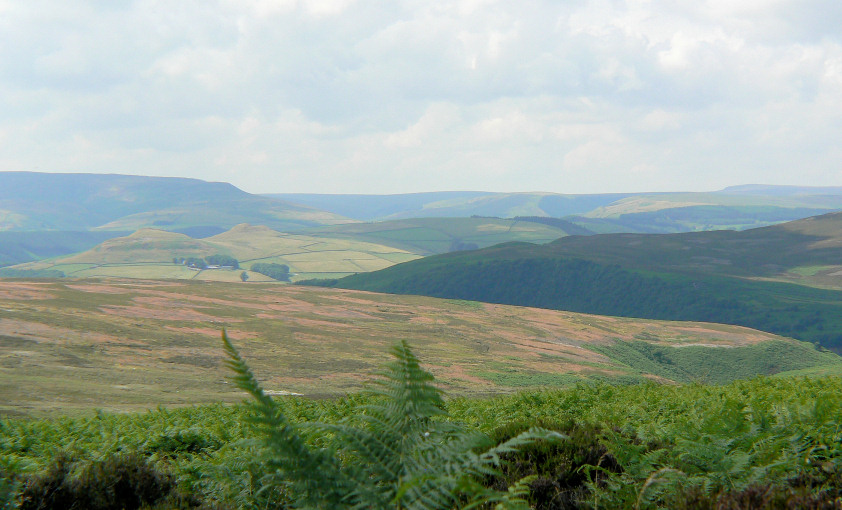 Crook Hill and Bleaklow from our lunchtime spot.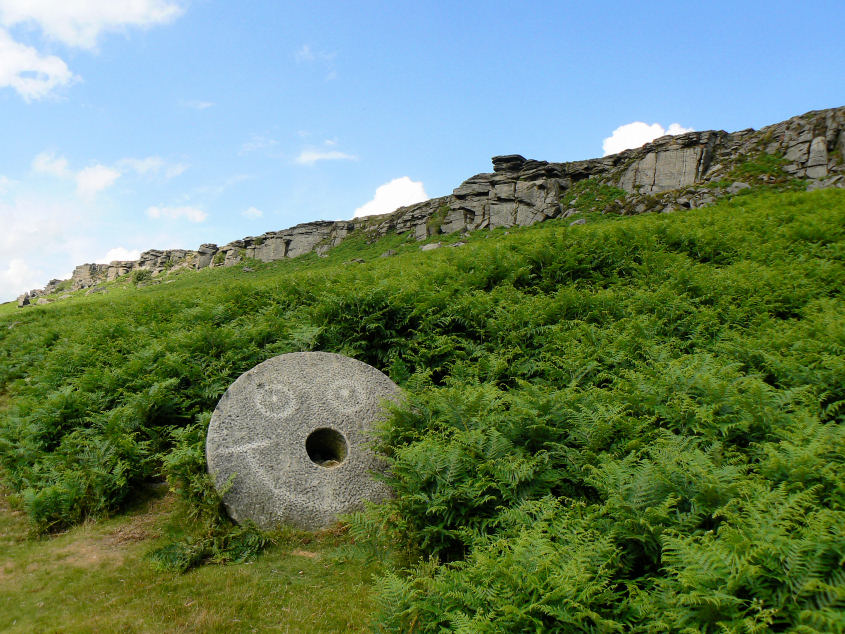 I know it's not to be encouraged but this made me smile.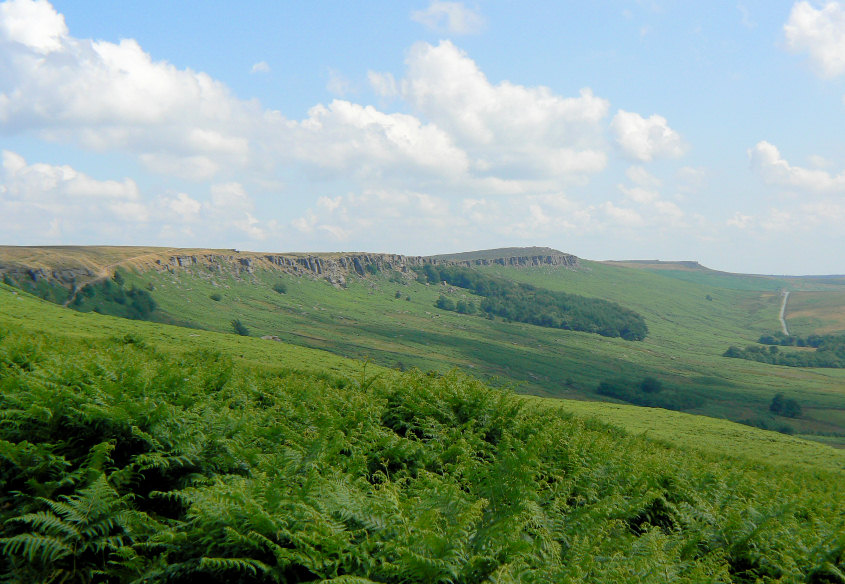 A final look at Stanage Edge as we head back to the car park and home in order to start tackling not one but two birthday cakes, a problem we always have at this time of year.
All pictures copyright © Peak Walker 2006-2023