Higger Tor - Peak District Walk
Monday 2nd September 2013
At long last the school holidays are over and the time it takes me to drive into the Peak District is once again reasonable. As I'm still testing out my heels I wanted another short walk, but one that was longer and steeper than the previous two walks. This walk to Higger Tor fitted the bill nicely.
Start: Upper Burbage Bridge (SK 2599 8298)
Route: Upper Burbage Bridge - Higger Tor - Carl Wark - Burbage Bridge - Burbage Rocks - Upper Burbage Bridge
Distance: 4 miles Ascent: 207 metres Time Taken: 2 hours 45 mins
Terrain: Clear paths some over moorland.
Weather: Breezy and overcast with the sun trying to come out.
Pub Visited: None Ale Drunk: None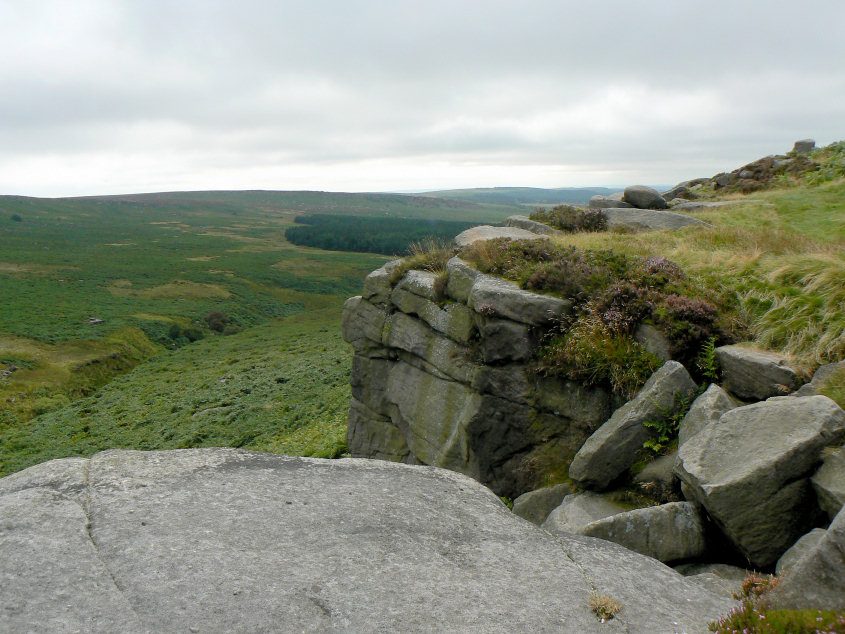 It looks a bit grey as I set off over Fiddler's Elbow. The weathermen had said it would be sunny this afternoon which was why I delayed setting out.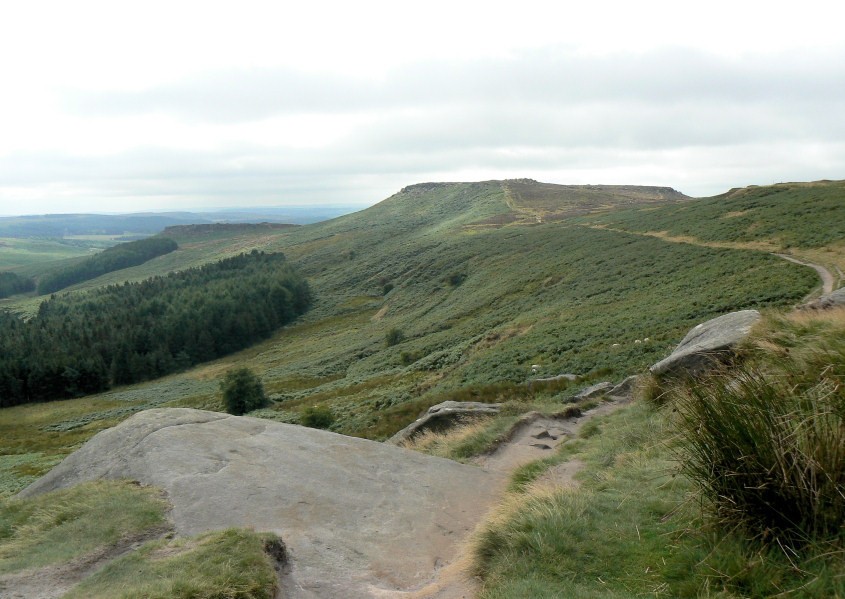 Higger Tor and Carl Wark from Fiddler's Elbow.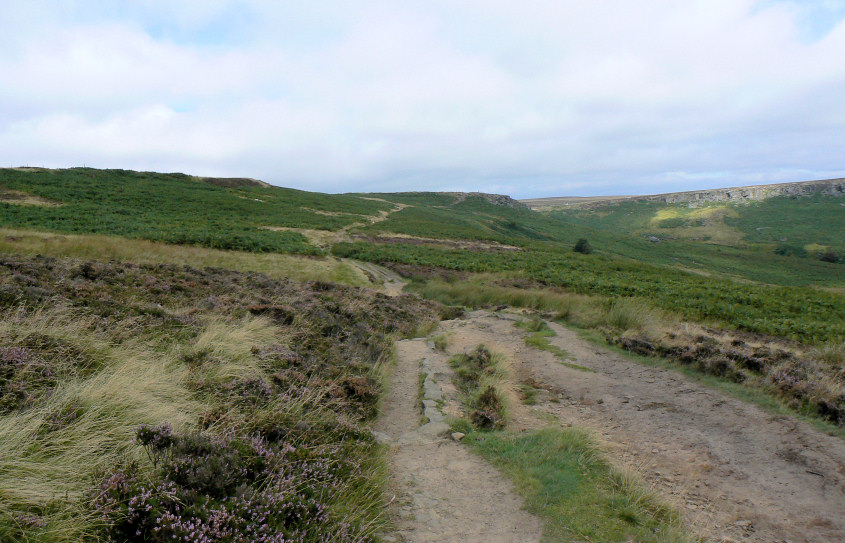 Looking back to Fiddler's Elbow just before the start of the steps up to Higger Tor.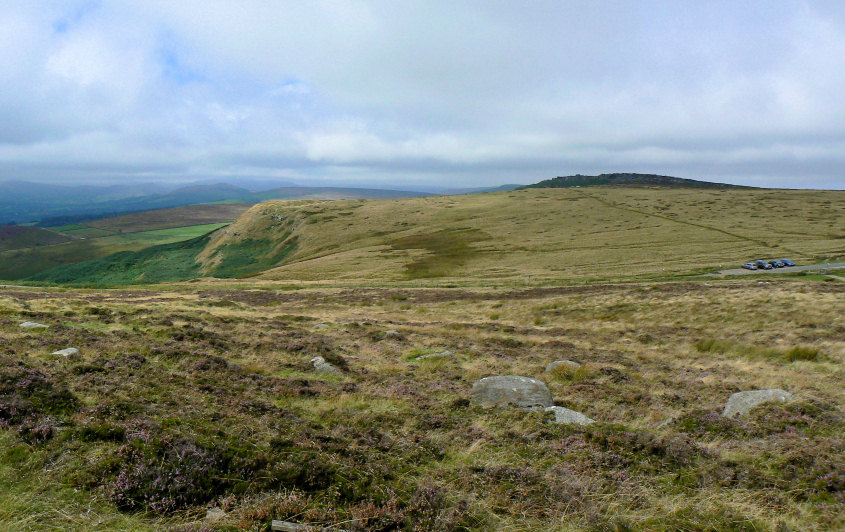 I divert off the path to look across Callow Bank.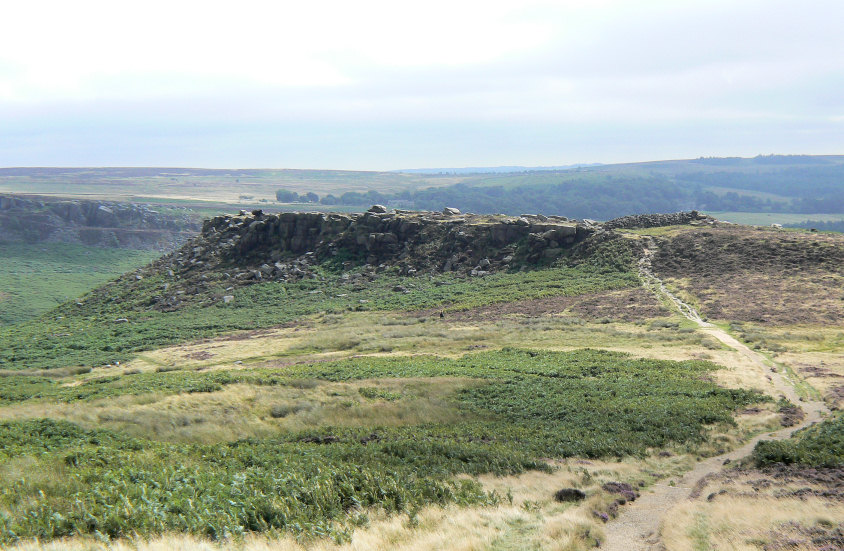 Carl Wark from Higger Tor. I normally do this walk the other way round and I came to the conclusion dropping down from Higger Tor that I prefer it that way as well.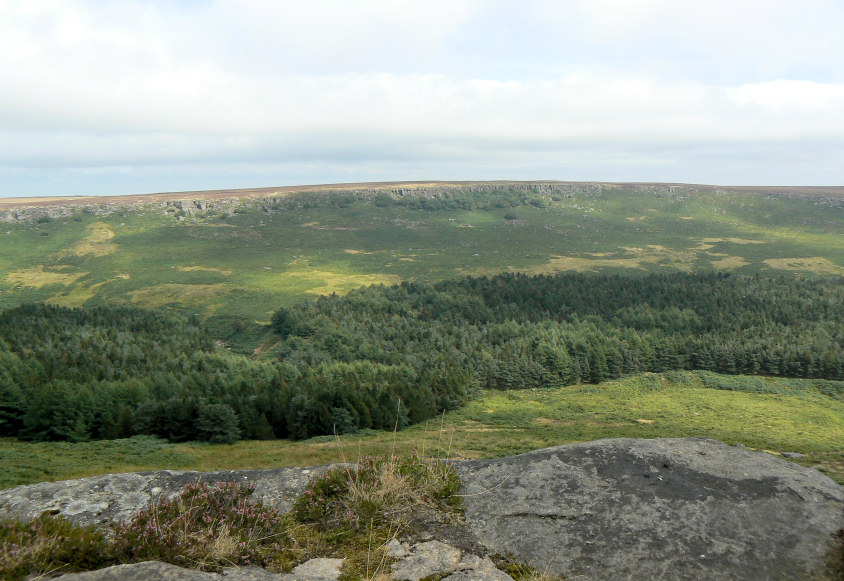 I sat on the rocks in Carl Wark having my lunch watching the sun threatening to come out.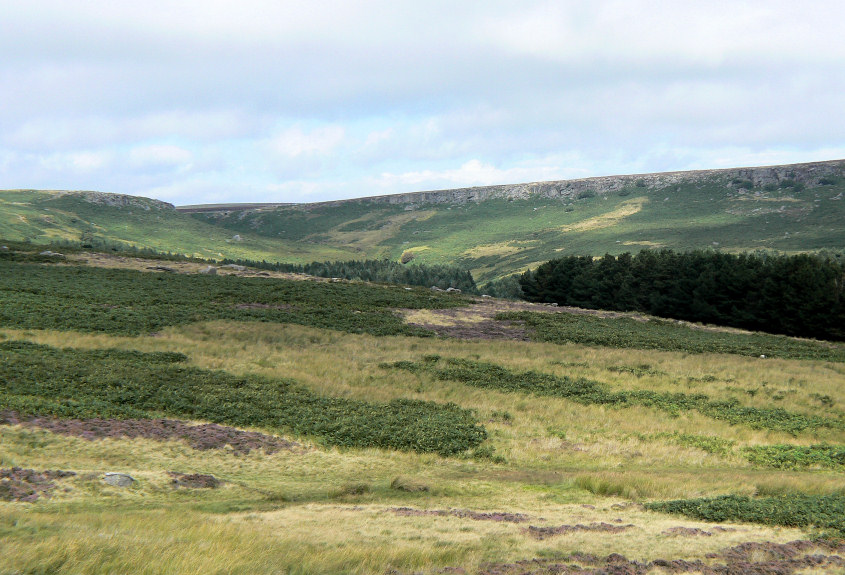 A brief glimpse of blue sky.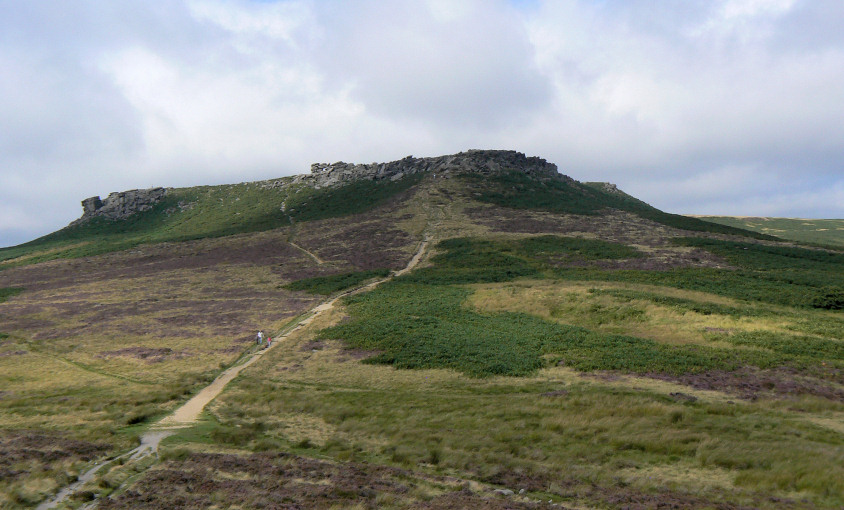 Out of shot the sky is briefly a brilliant blue above Higger Tor.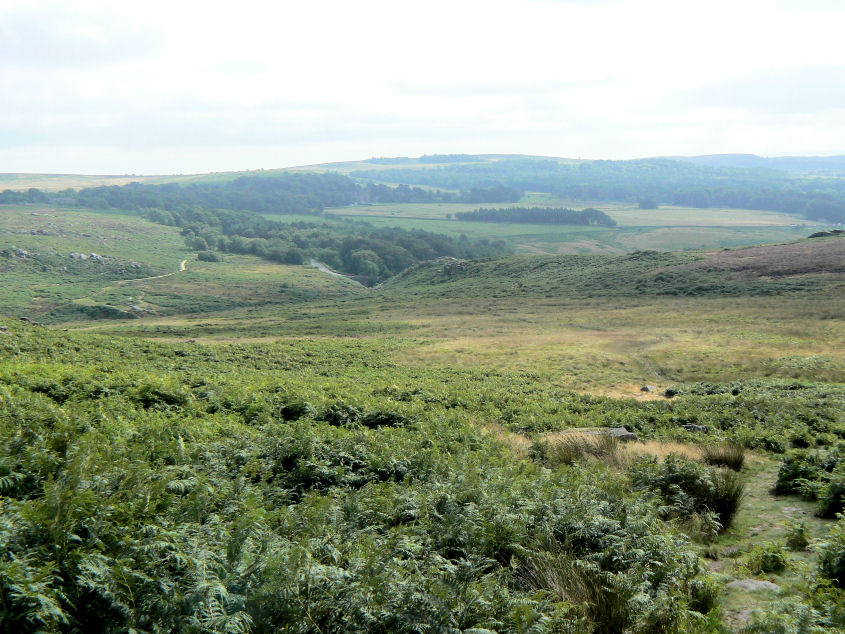 There are so many paths around here that it is possible to make up a new route on almost every visit. This time I took a new to me path down from Carl Wark towards Burbage Bridge.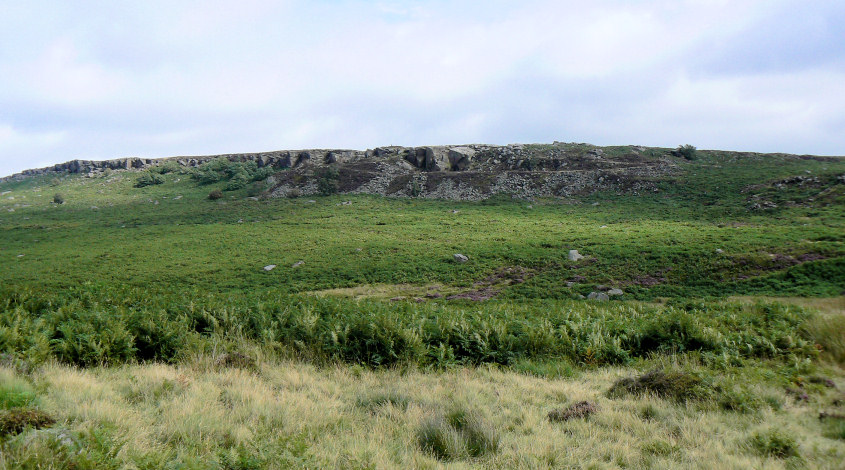 Being rather small in stature I took advantage of a rather large rock to get a shot above the ferns and across the brook to the quarry.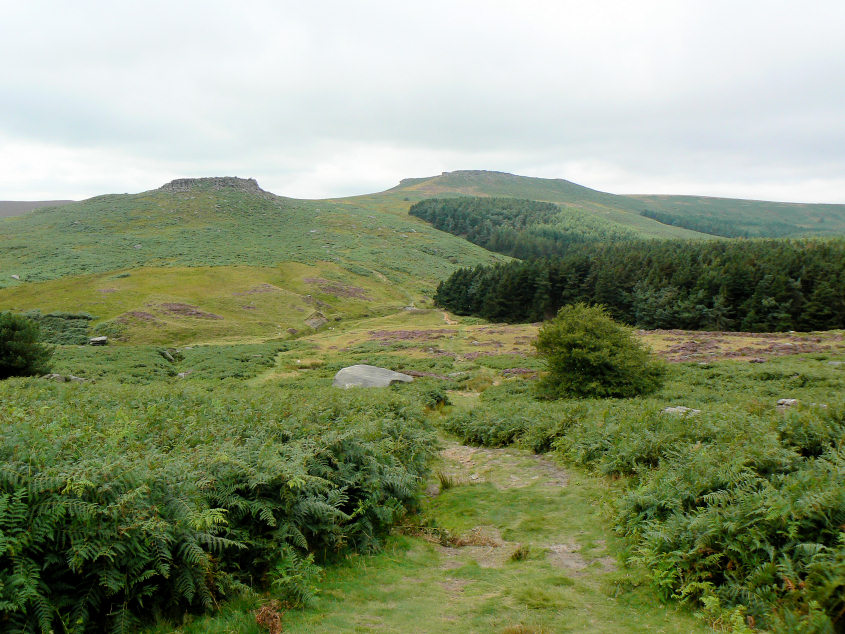 On my return route I spotted another path I have yet to use.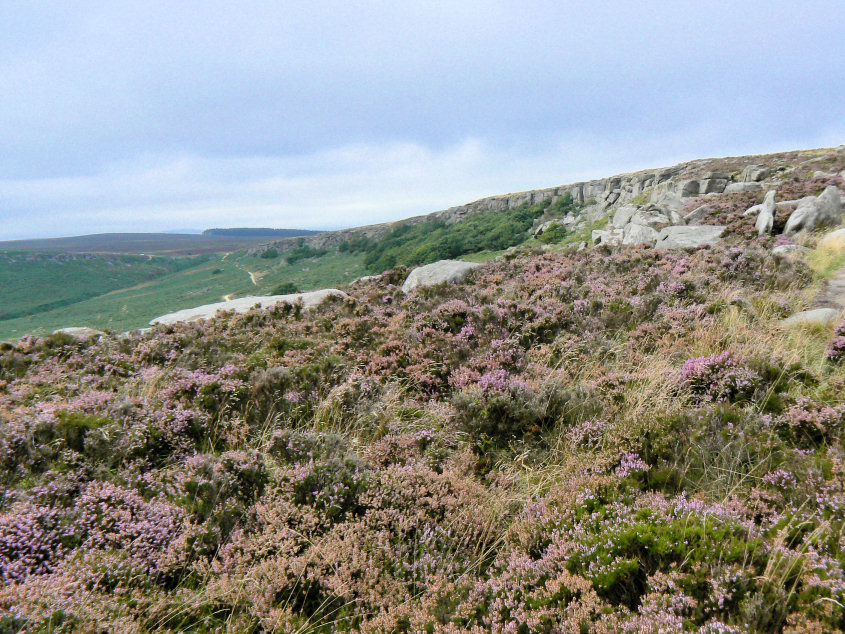 I was really pleased to see the heather was still in bloom.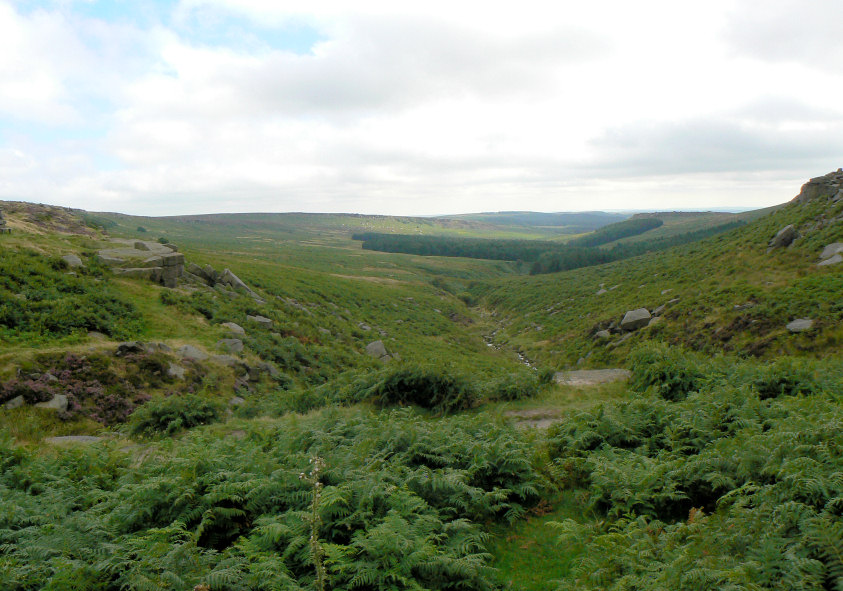 A final look down the valley from Upper Burbage Bridge.
All pictures copyright © Peak Walker 2006-2023