Bonsall - Peak District Walk
Tuesday 6th May 2014
Following the weatherman's advice I set out after lunch to do a walk that is fairly close to home. Although it was this first time I had done this route the views across the Derwent Valley mean it is highly likely to be repeated.
Start: Matlock Station (SK 2964 6019)
Route: Matlock Station - Limestone Way - Masson Lees Farm - Bonsall - Ember Lane - Heights of Abraham - Masson Farm - Shining Cliff - Matlock Station
Distance: 4 miles Ascent: 327 metres Time Taken: 2 hours 50 mins
Terrain: Fields and woodland paths.
Weather: Warm and sunny.
Pub Visited: None Ale Drunk: None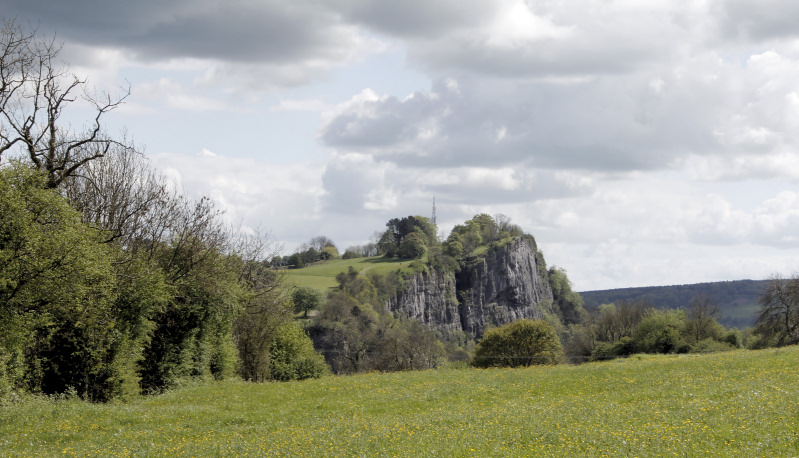 High Tor comes into view shortly after leaving Matlock.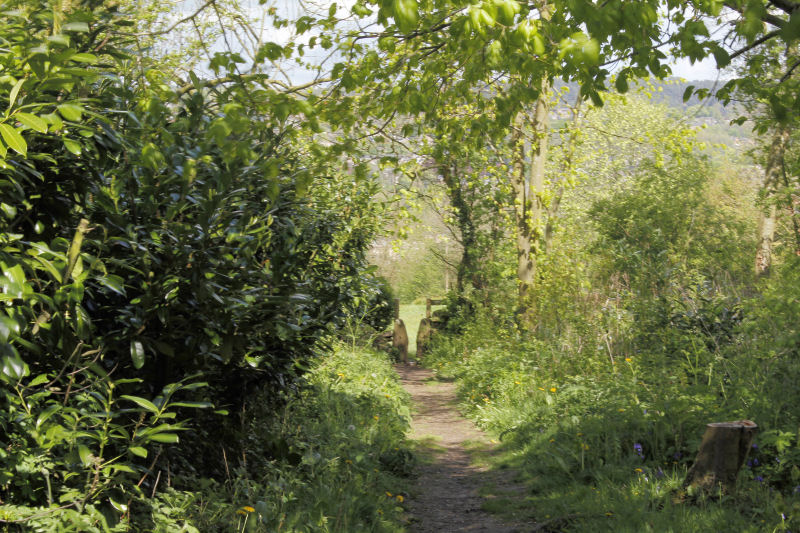 Stiles in almost every shape and size were a feature of this walk.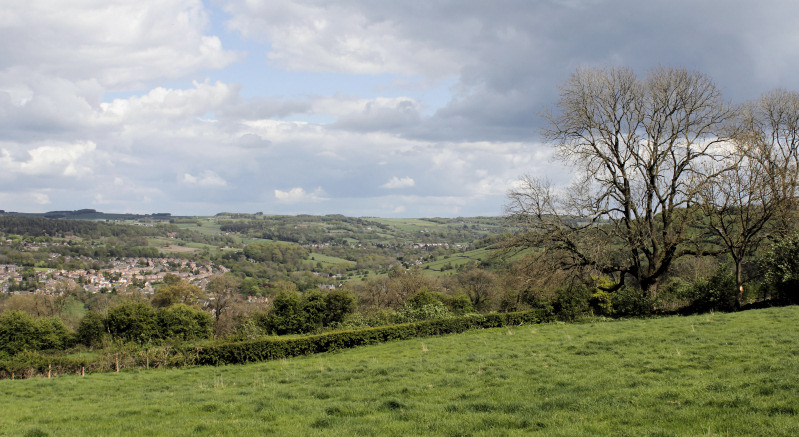 Looking across Tansley towards Tansley Moor.
Riber Castle dominates the view.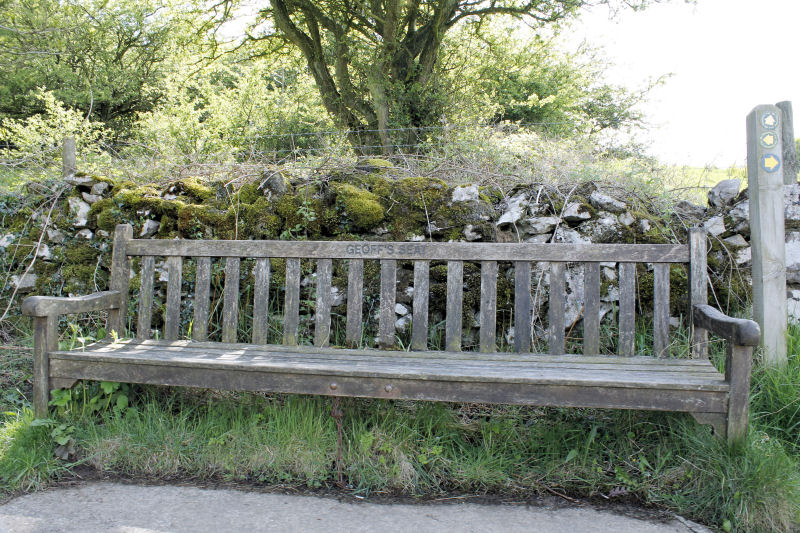 A well placed seat.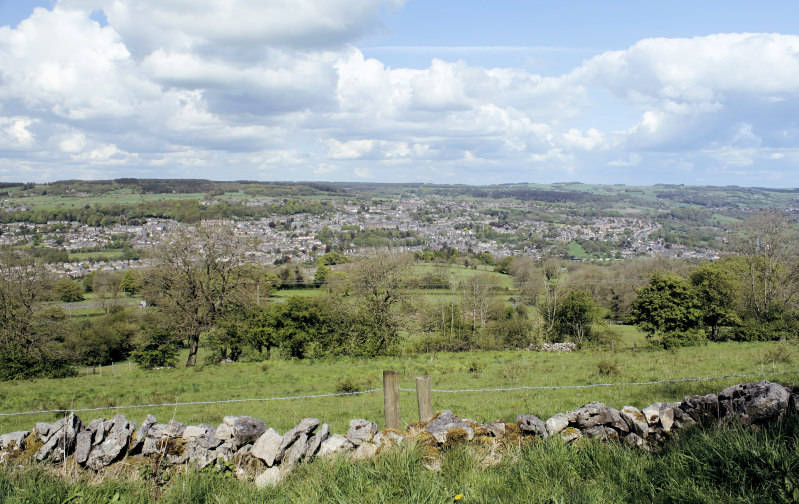 Presumably this view across the Matlock was, or is, Geoff's favourite view.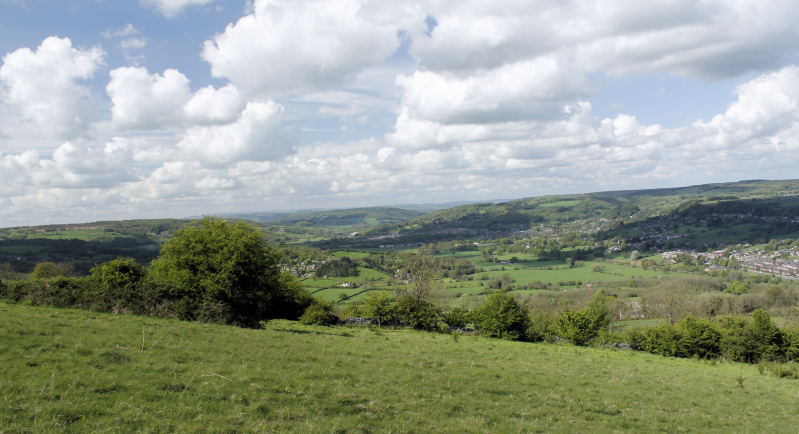 Just beyond Geoff's Seat and the view opens up in the opposite direction along the Derwent Valley.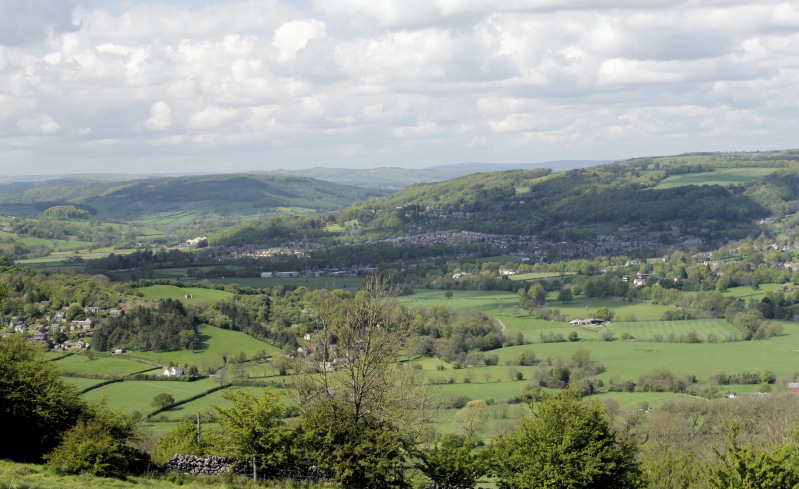 Lees Moor Wood and Beeley Moor overlook Rowsley.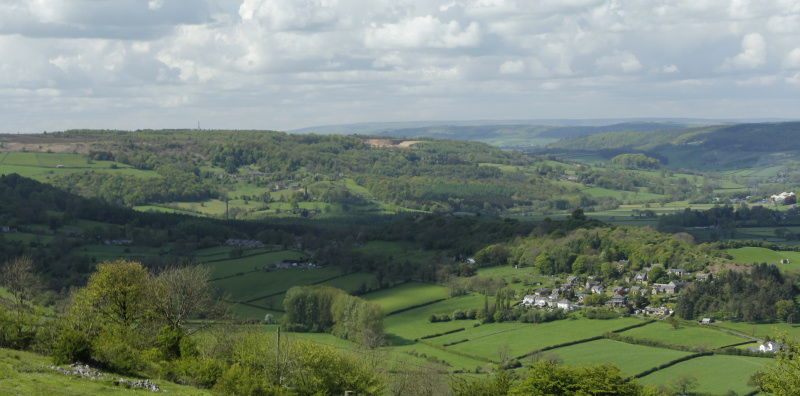 On the opposite side of the valley Stanton Moor is also visible.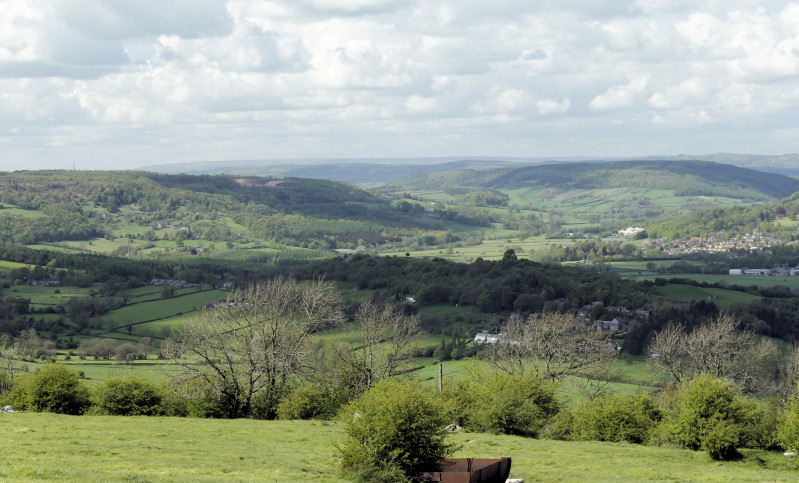 Another shot of the Derwent Valley.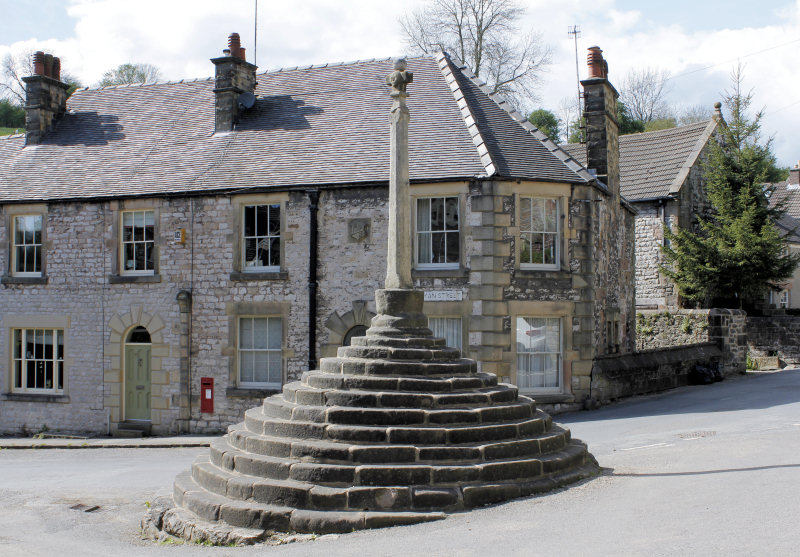 I leave the Limestone Way as it enters Bonsall.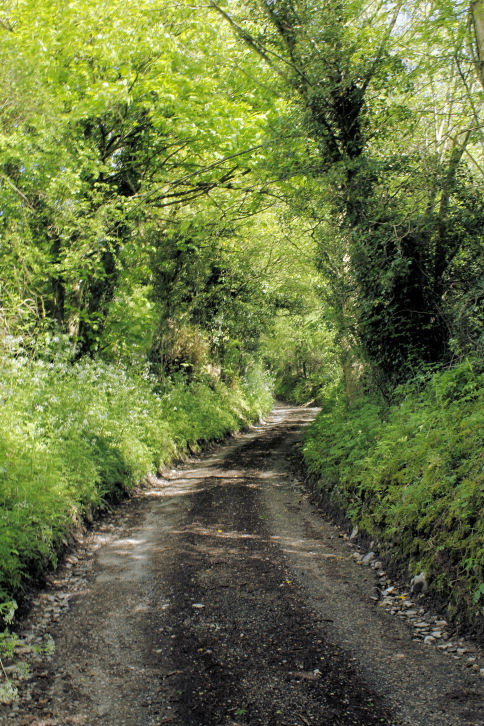 I left Bonsall via Eldon Lane.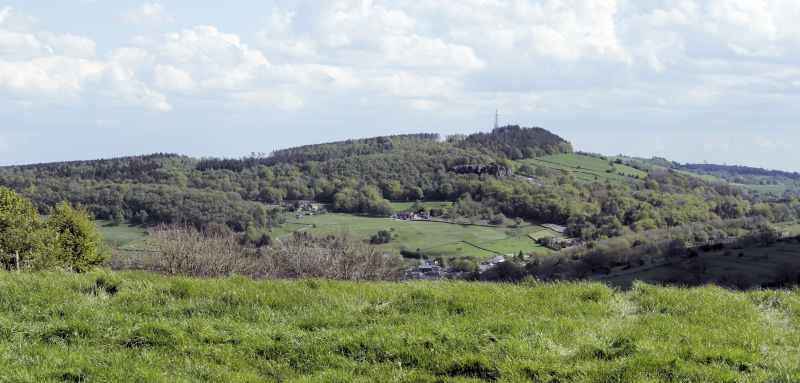 Emerging from the welcome shade of the trees I am greeted by more fine views across the Derwent Valley, this time to Black Rocks and Cromford Moor.
Crich Stand is also in view.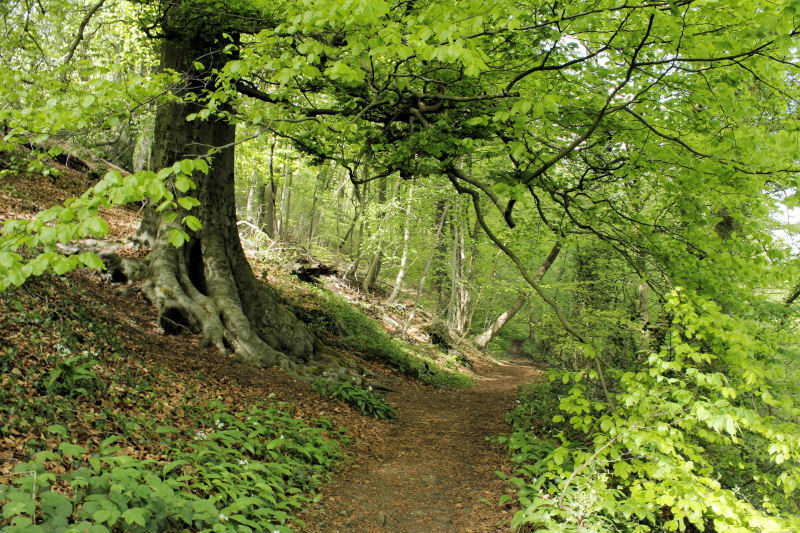 My route takes me through the woods to the back of the Heights of Abraham.
High Tor and Riber Castle.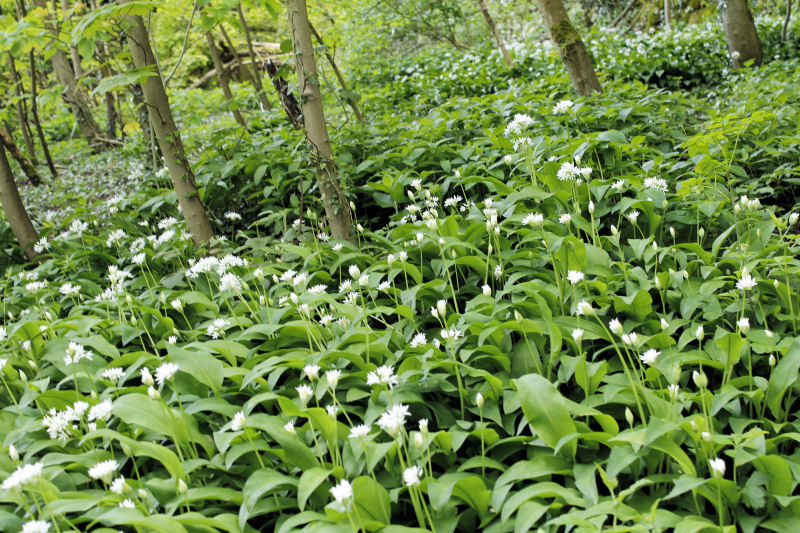 As I rejoin my outward route the woods are full of wild garlic, although the bluebells are only starting to come into flower.
All pictures copyright © Peak Walker 2006-2023