Eyam Moor - Peak District Walk
Thursday 15th May 2014
In terms of ascent and descent, today's walk was to be the most challenging I have done for some time. What I failed to observe at the start of the walk was the signs saying that part of my route was officially closed due to a broken bridge at Stoke Ford, but I crossed it safely.
Start: Sir William Hill Road (SK 2245 7802)
Route: Sir William Hill Road - Eyam Moor - Highlow Brook - Stoke Ford - Abney Clough - Abney - Bretton Clough - Sir William Hill Road
Distance: 6.5 miles Ascent: 398 metres Time Taken: 5 hours 15 mins
Terrain: Moorland and clear paths.
Weather: Warm but cloudy
Pub Visited: None Ale Drunk: None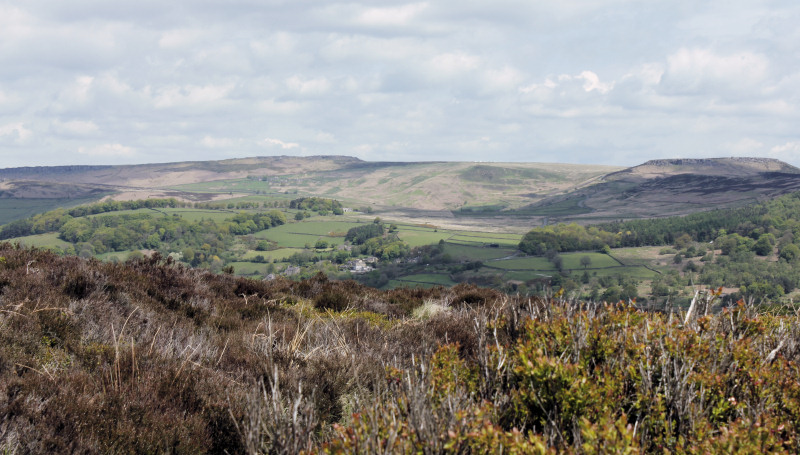 Setting out across Eyam Moor the view is dominated by Higger Tor.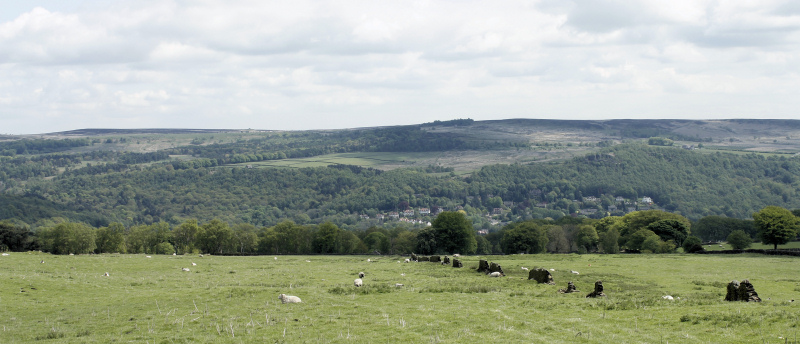 Looking across Grindleford to Froggatt Edge.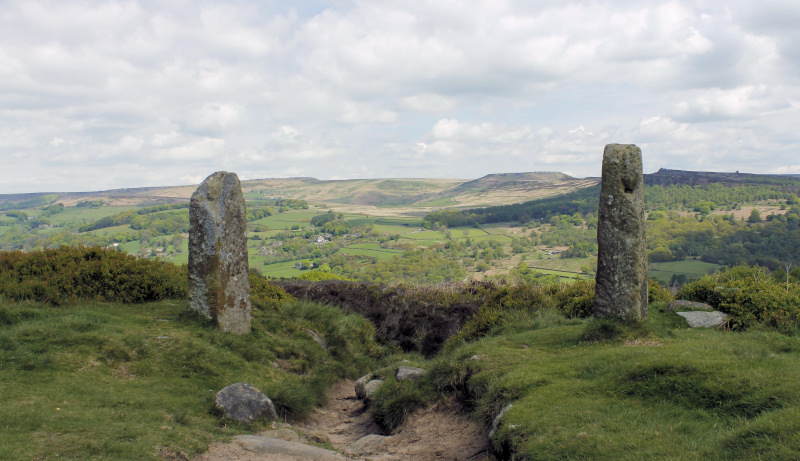 I assume they are old gate posts.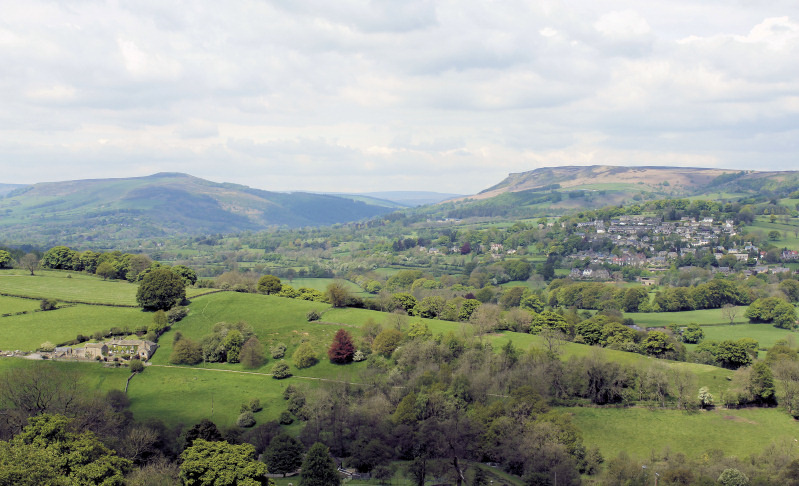 Win Hill and Bamford Edge across the Derwent Valley as I head down the lane.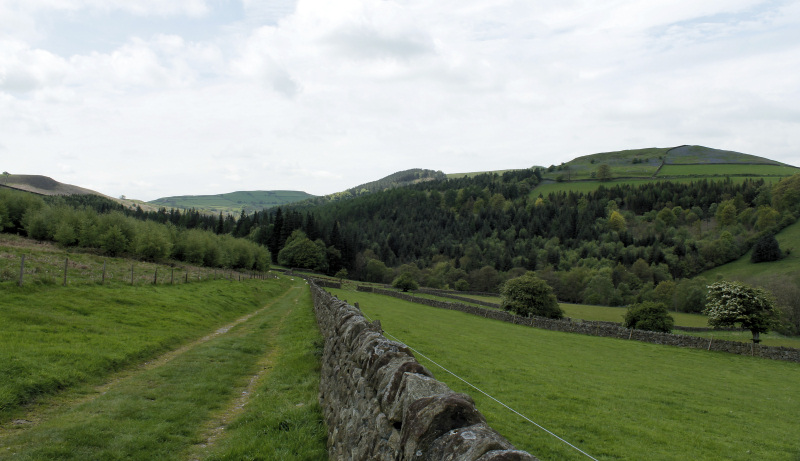 The walk would take me around Abney Low, the hill in front of me, although when I walk around here I often end up walking around High Low, seen on the right.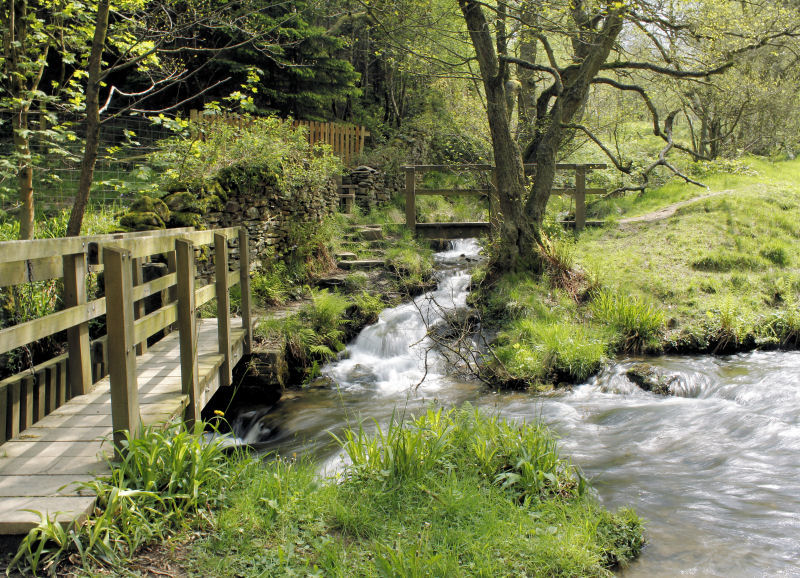 One of the reasons the walk took me so long was that I spent a lot of time taking photos, especially here at Highlow Brook.
The path between Highlow Ford and Stoke Ford was new to me, here looking back towards Over Owler Tor and Higger Tor.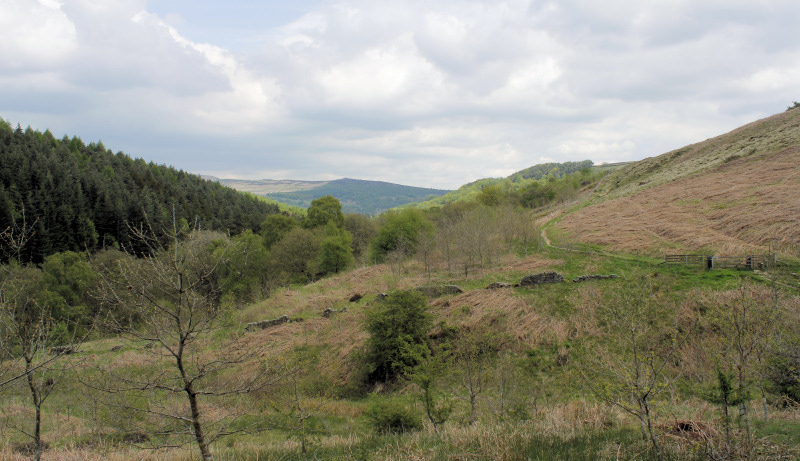 It was pleasant meander up and over the hillside and it looked like it was possible to access Eyam Moor from futher back up the track.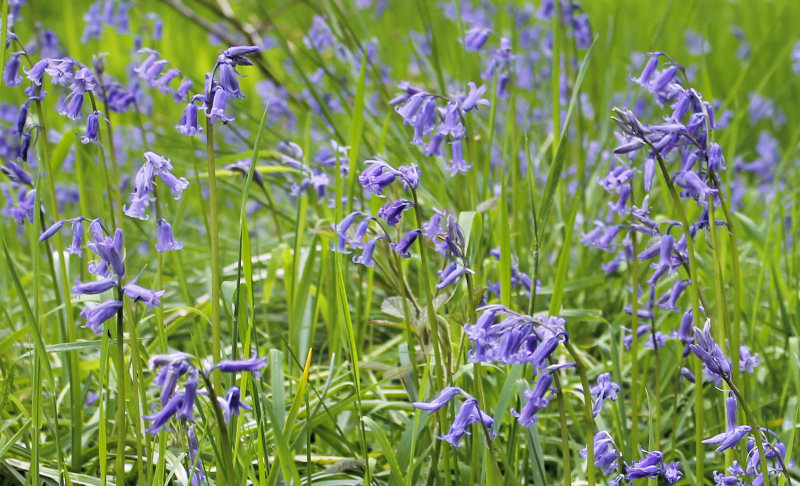 There was a lovely spread of bluebells close to Stoke Ford.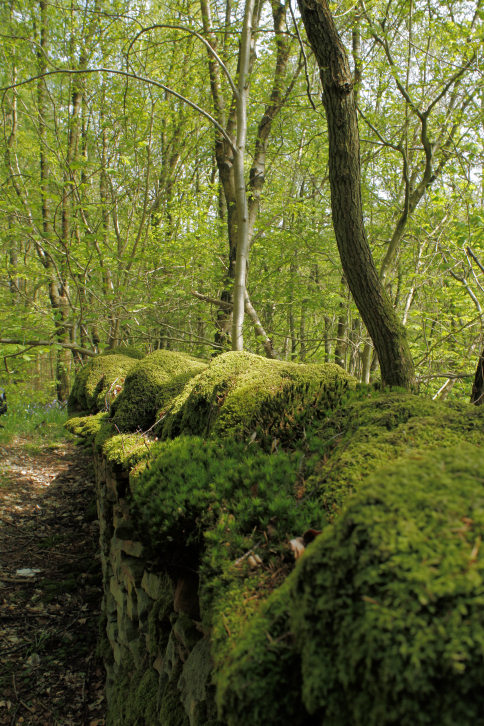 I have been hoping to find a moss covered wall like this for a shot for my portfolio
for my photography course. Quite a bit of time was spent trying to find the
right angle for the shot, which I never really got.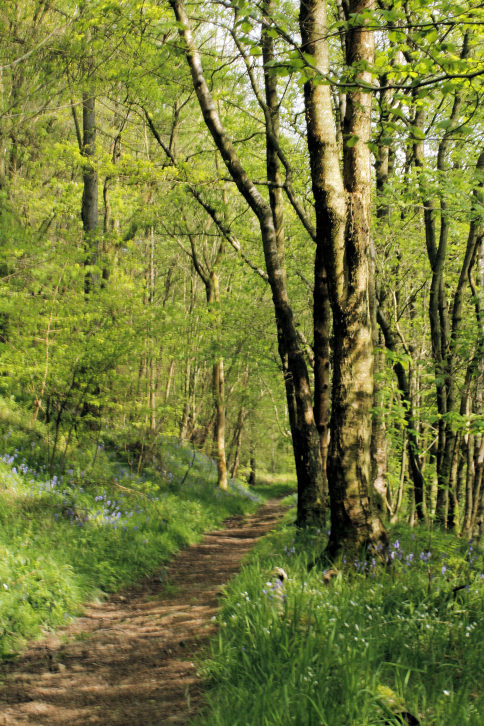 Looking back down along the path through Abney Clough,
which was lined with bluebells for most of the way.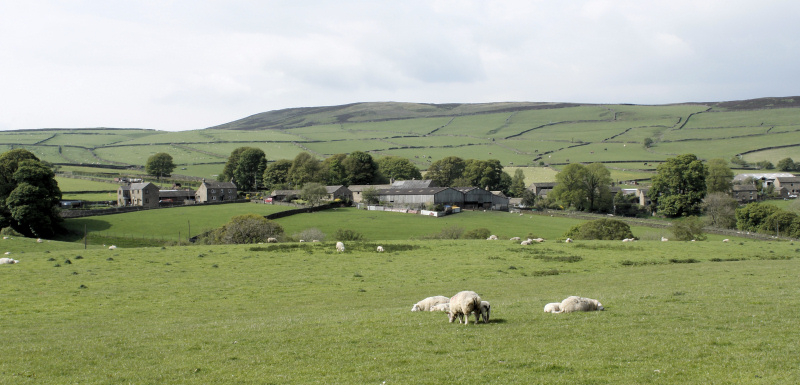 Looking across Abney to Abney Moor from close to Cockey Farm.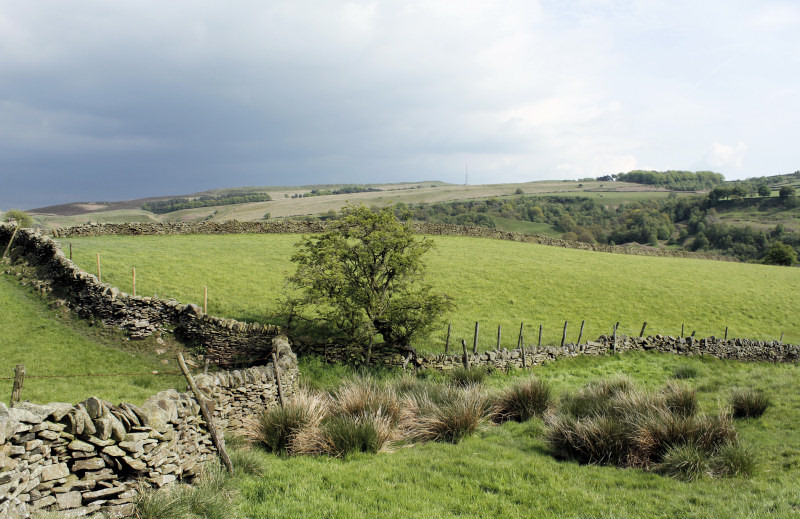 It's starting to look a little bit black over Eyam Moor.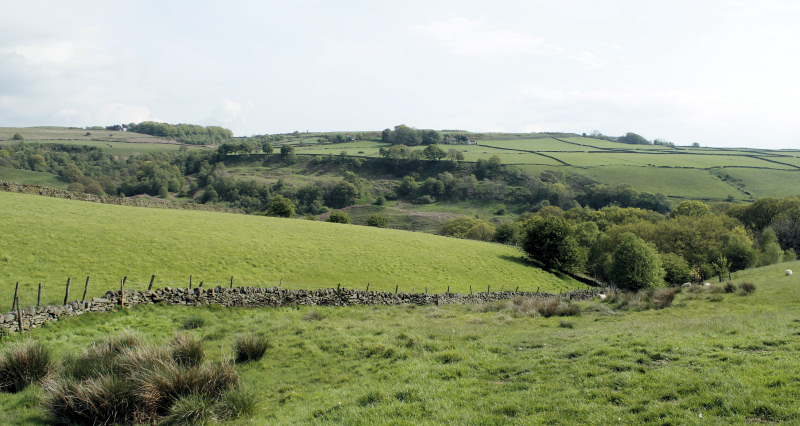 My route will take me down into Bretton Clough and then back up to the wood on the horizon.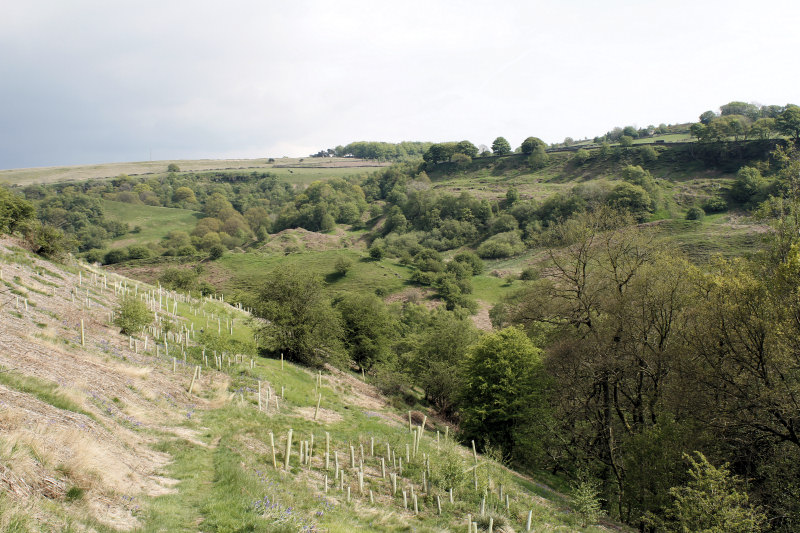 Dropping down into Bretton Clough, all that remains now is the steep climb back out and the long walk back along Sir William Hill Road.
All pictures copyright © Peak Walker 2006-2023