Harboro Rocks - Peak District Walk
Tuesday 22nd September 2015
The post-op restrictions on what I can and cannot do came to an end today so I headed out to Harboro Rocks to stretch my legs.
Start: Manystones Lane (SK 2431 5486)
Route: Manystones Lane - Harboro Rocks (TP) - High Peak Trail - Manystones Lane
Distance: 3 miles Ascent: 105 metres Time Taken: 1 hour 45 mins
Terrain: Good tracks
Weather: Sunny but breezy
Pub Visited: None Ale Drunk: None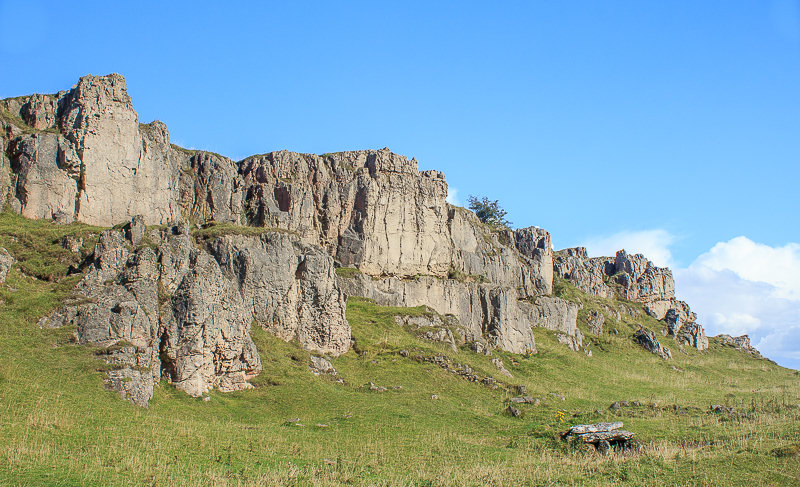 As I enter the area around the rocks it appears I have them to myself.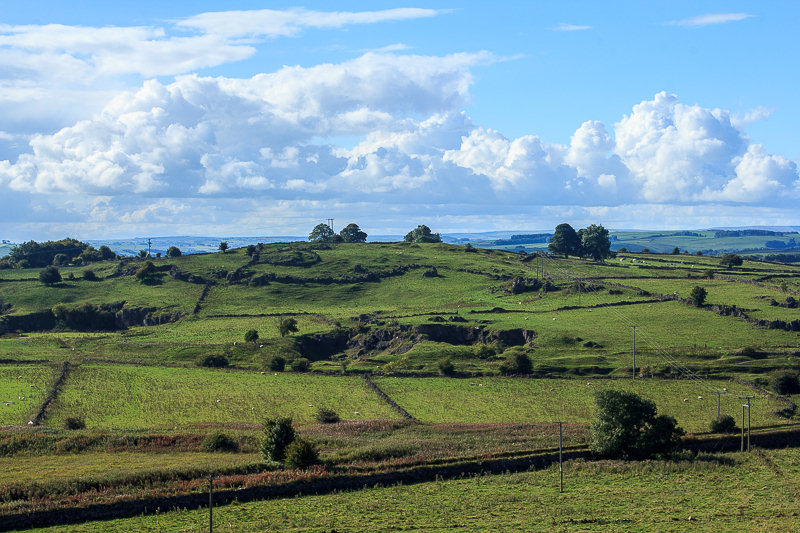 Having reached the first level of the rocks the view improves, here looking in the direction of Brassington.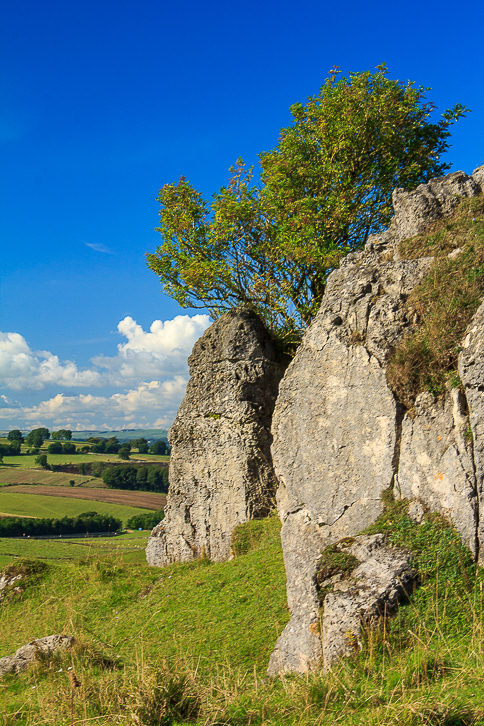 With no climbers about there is plenty of time to photograph the rocks.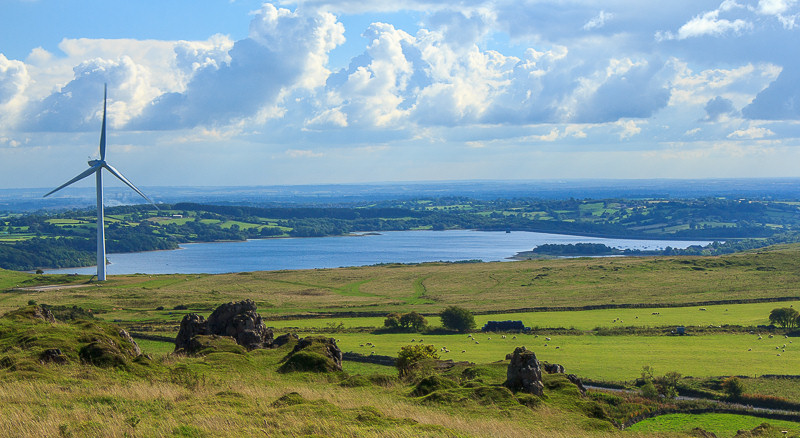 The view towards Carsington is now spoilt by the wind farm that had been built close to the rocks.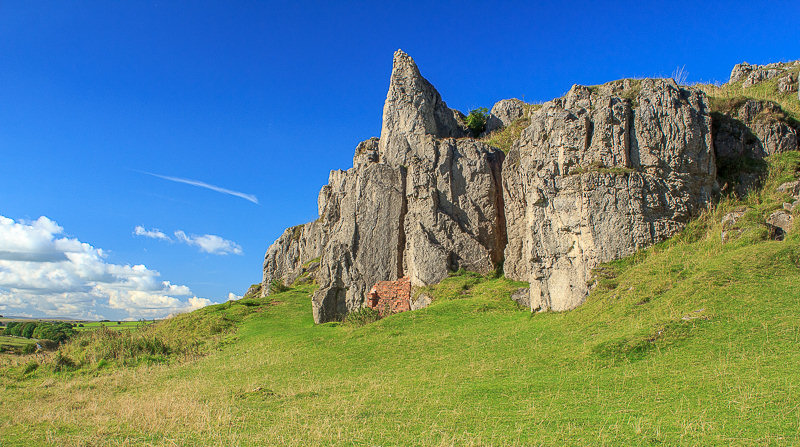 Harborough Rocks.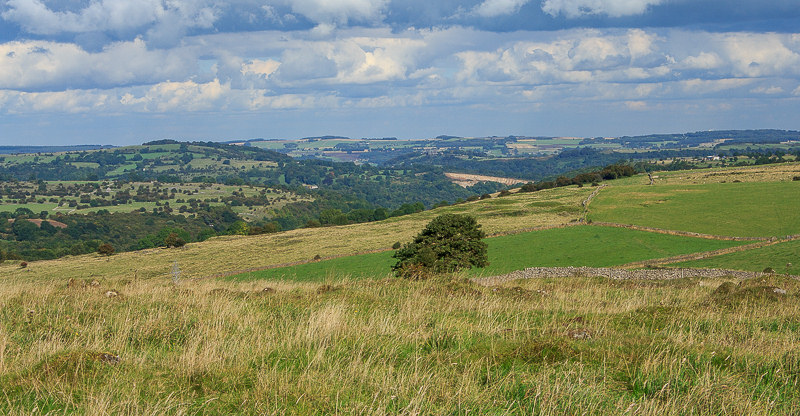 From the top of the rocks the clear weather makes for excellent long distance views. Here looking across the dales in the direction of Matlock.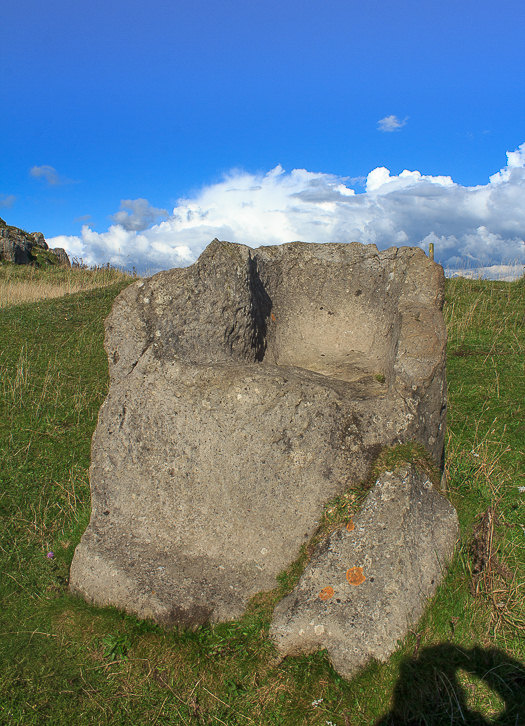 I have lost count of the number of times I have visited Harboro Rocks
and this is the first time I remember finding the Roman Chair.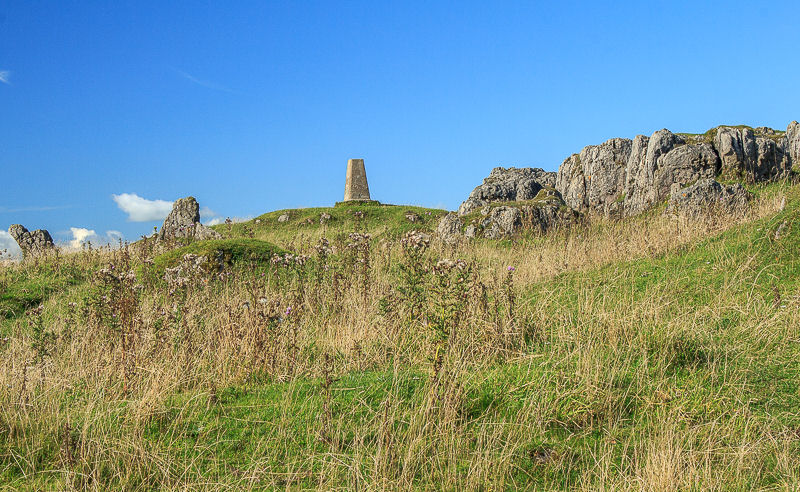 Located close to the trig point it's hard to believe I have missed it before.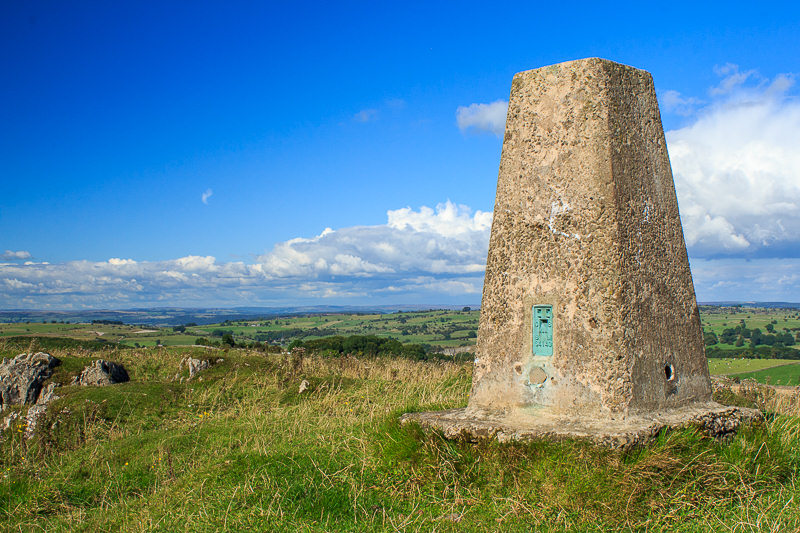 Great views today from the trig.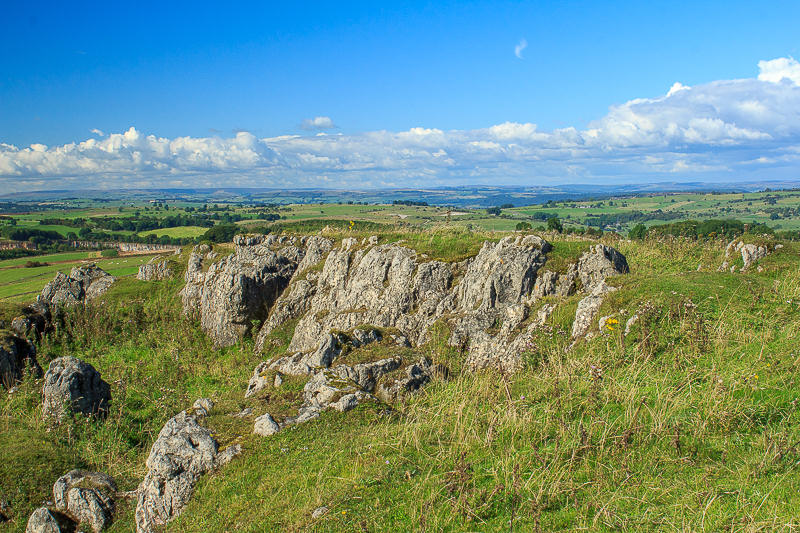 They stretch across the dales as far as the moors around the Goyt Valley.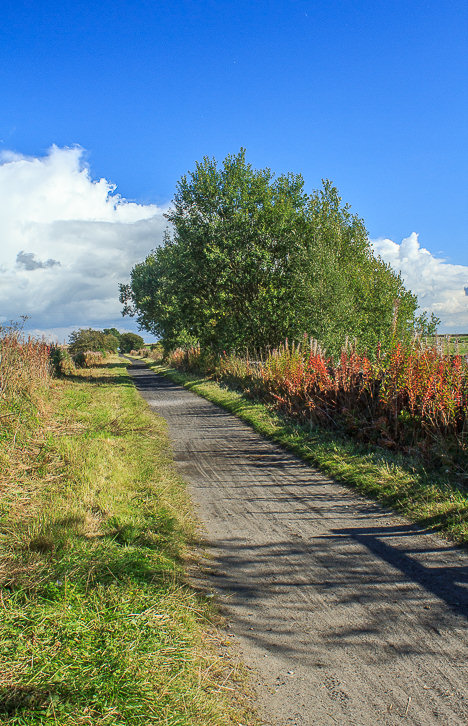 Heading back down to the High Peak Trail it's time to decide which direction
to travel in. Here looking south along the trail.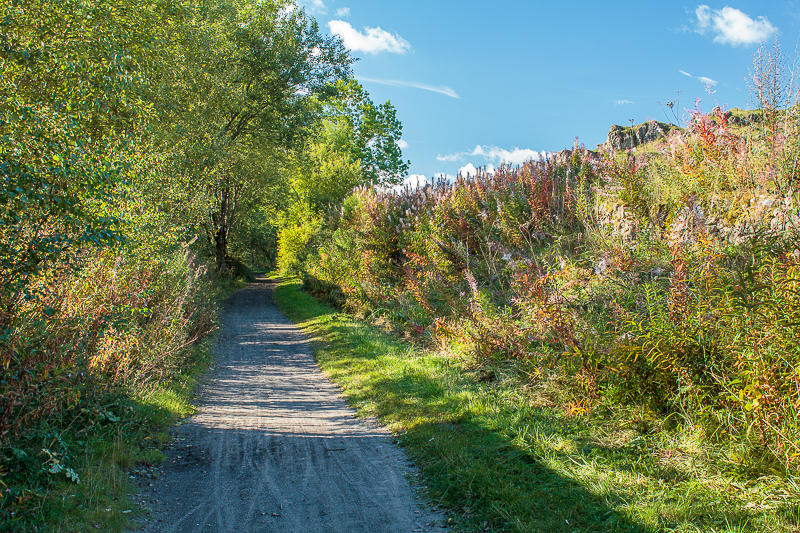 I decide to head north along the trail, giving myself the option of a circular walk.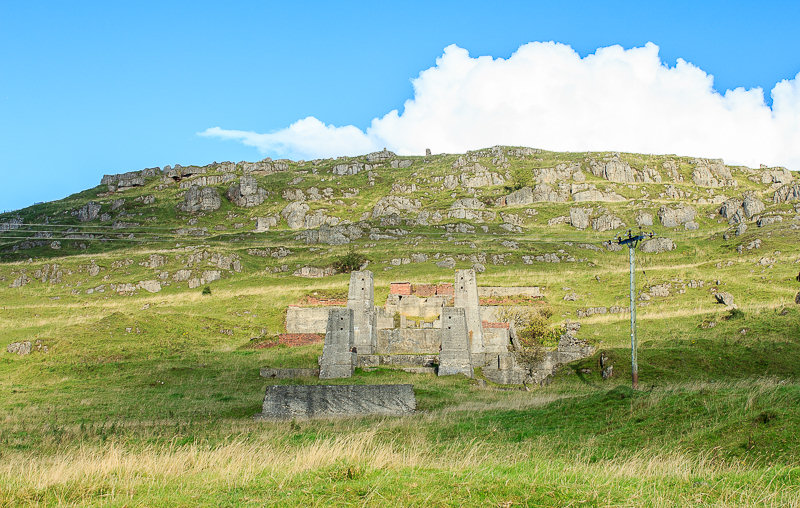 I soon pass below Harboro Rocks.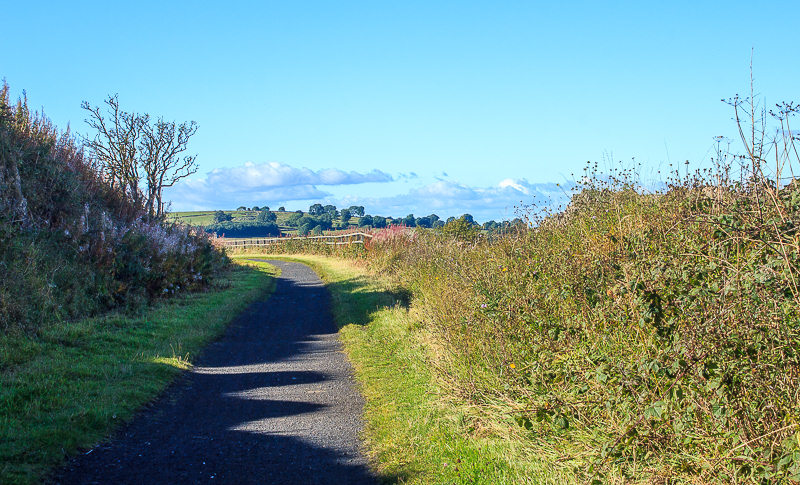 The trail is very quiet. I was only passed by two bikes and one walker.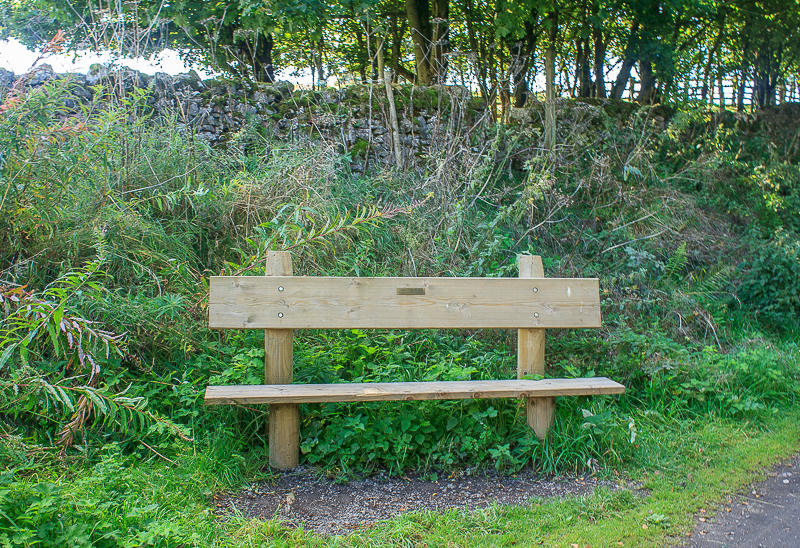 There appear to be some new seats on the trail.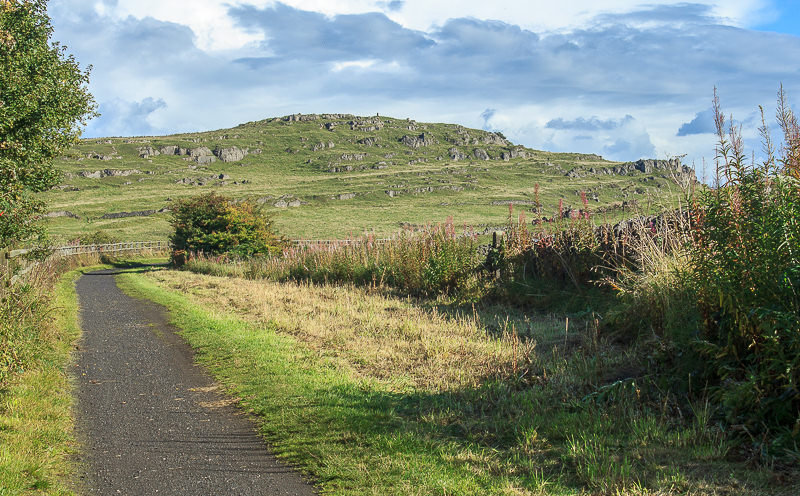 This one is postioned so as to give a good view of Harboro Rocks.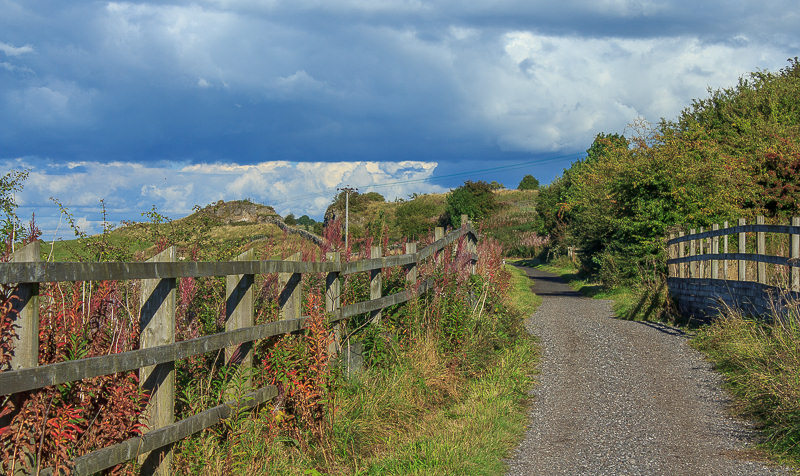 After crossing over the road to Brassington I decide to turn back on myself and save the circular walk for
another day. We have tickets for the cinema tonight so I can't afford to be too late home.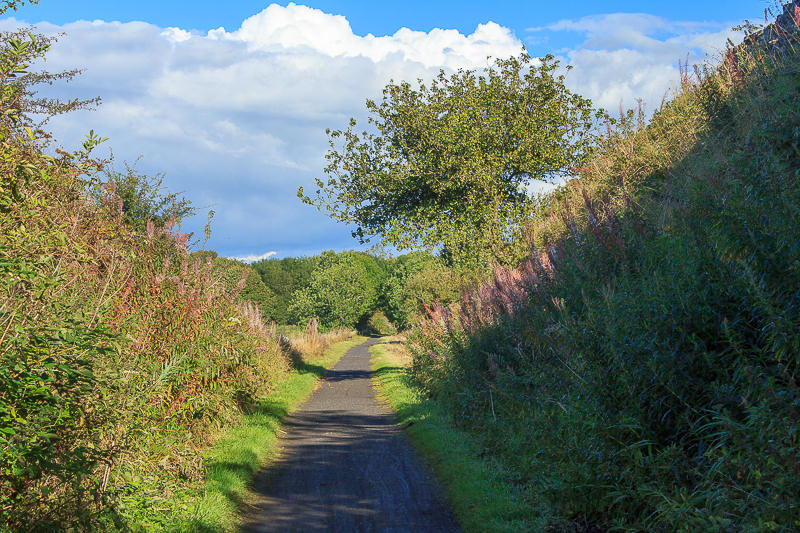 Despite having only just passed by here the view still looks different going in the opposite direction.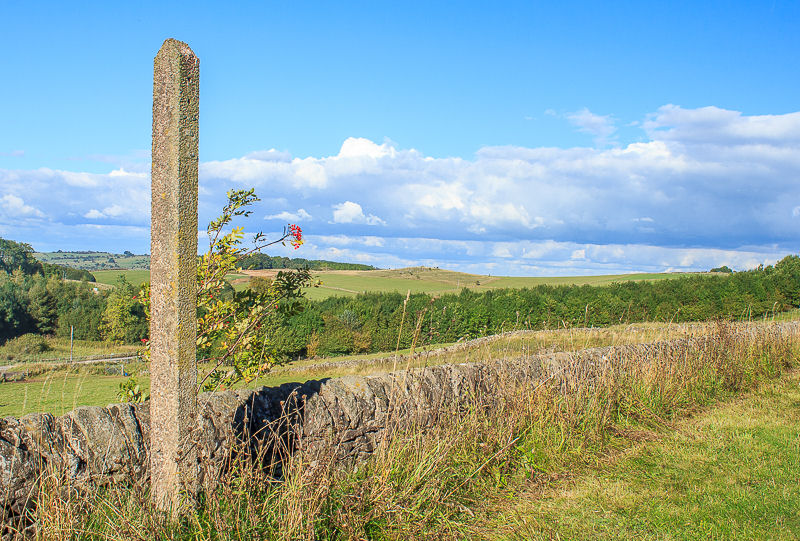 Here looking across the hills crossed by the Limestone Way as it heads towards Matlock
All pictures copyright © Peak Walker 2006-2023