Bradford Dale - Peak District Walk
Monday 7th December 2015
A dry day was forecast so we made the most of the good weather and headed out for a walk through Bradford and Lathkill Dale. For most of the time we had the dales to ourselves and even had the bonus of lunch in the sunshine.
Start: Moor Lane car park (SK 1904 6445)
Route: Moor Lane car park - Bradford Dale - Alport - Lathkill Dale - Cales Dale - Calling Low - Moor Lane car park
Distance: 8 miles Ascent: 380 metres Time Taken: 4 hours 15 mins
Terrain: Good paths
Weather: Dry with a few sunny spells.
Pub Visited: None Ale Drunk: None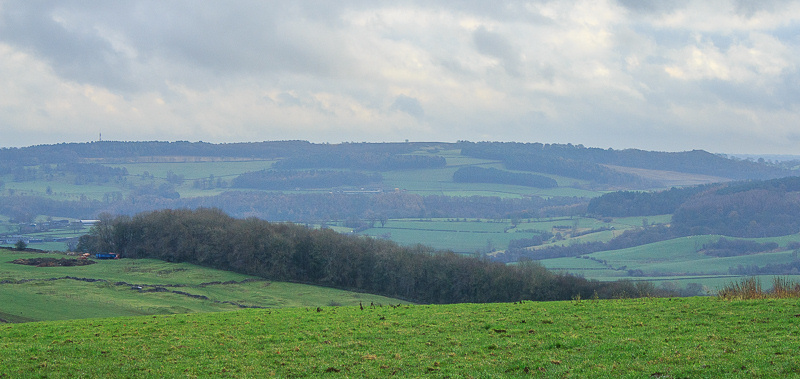 Stanton Moor from close to the car park.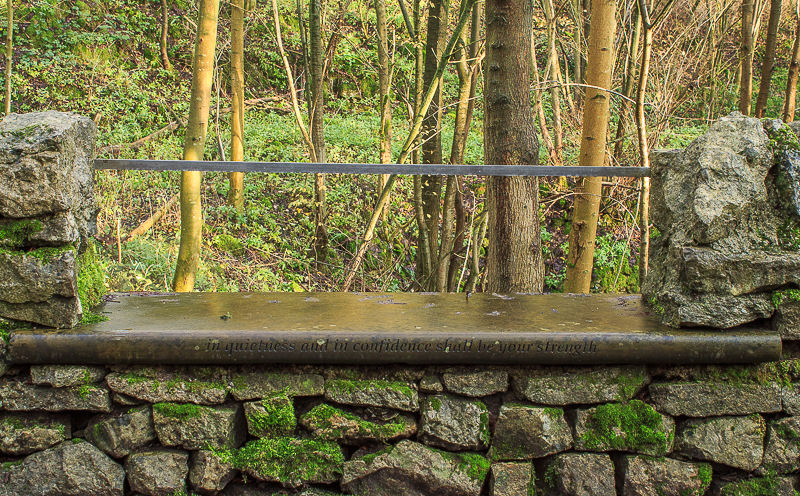 At the top of the path down into Bradford Dale I found another Site of Meaning.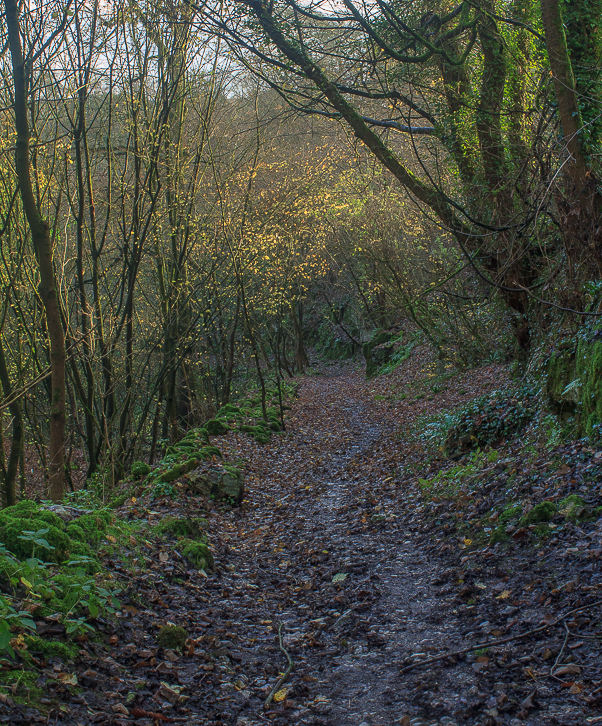 The start of the route follows the Limestone Way.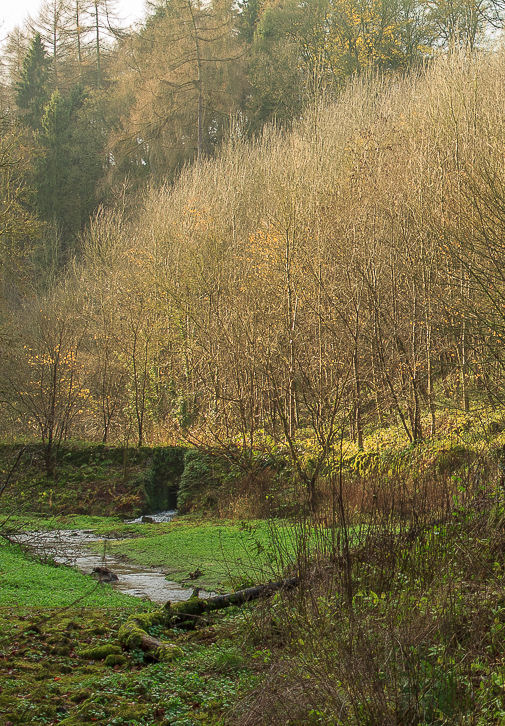 A patch of sunlight lights up the trees as we reach the floor of Bradford Dale.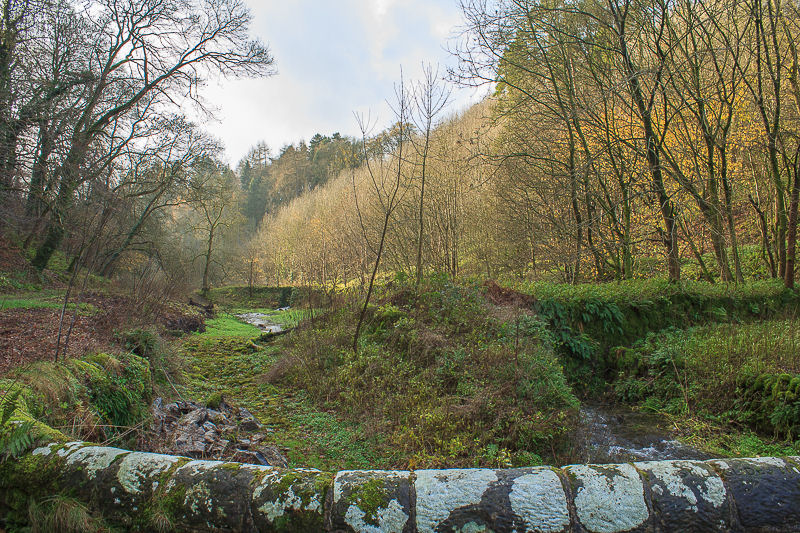 I couldn't choose between the two shots.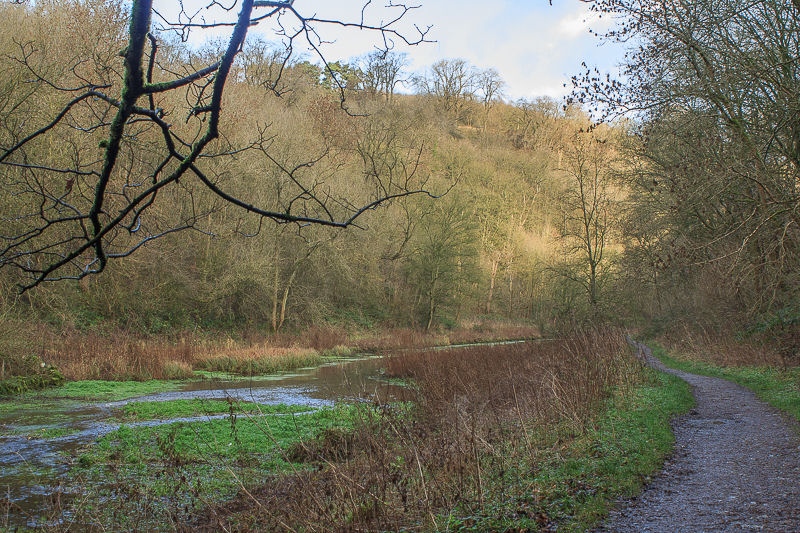 As we walk through the dale the sun continues to light up the tops of the trees.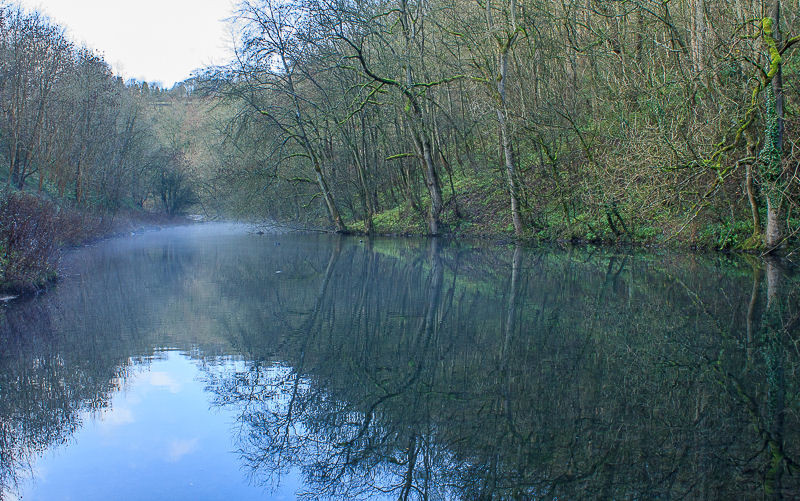 Reflections in the fishing ponds.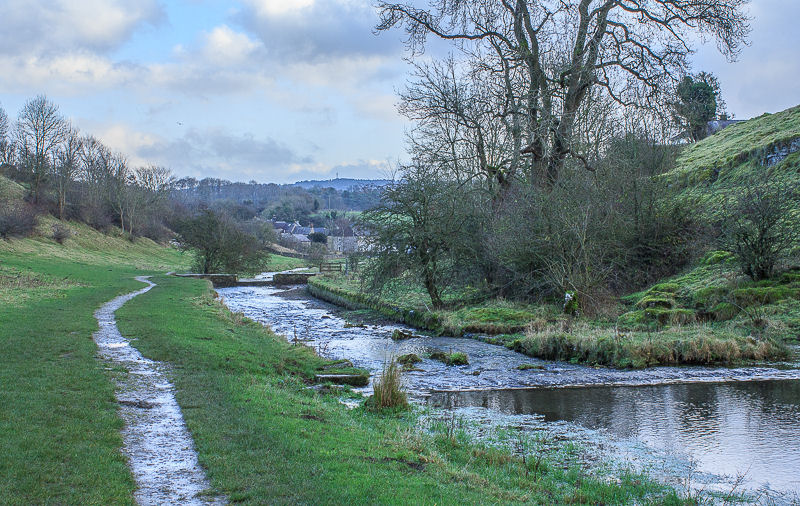 Not so sure I'd want a dip in the swimming pool found along this stretch today.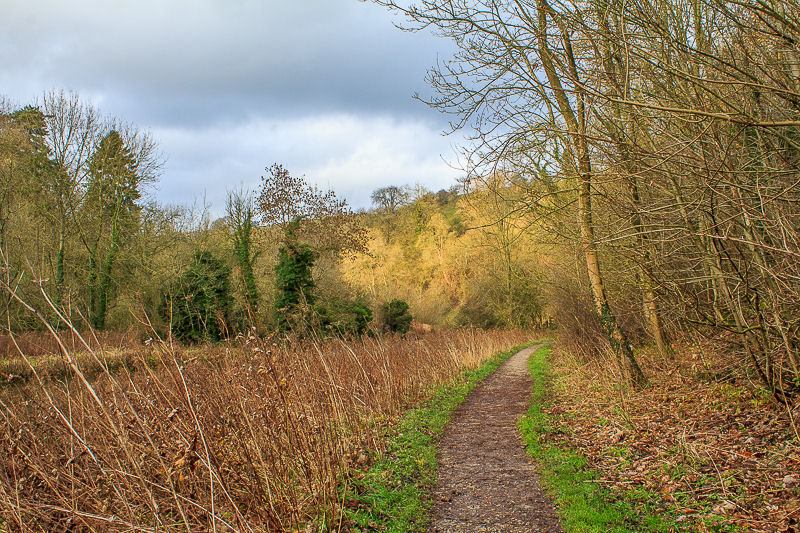 Another patch of sunshine greets us as we enter Lathkill Dale.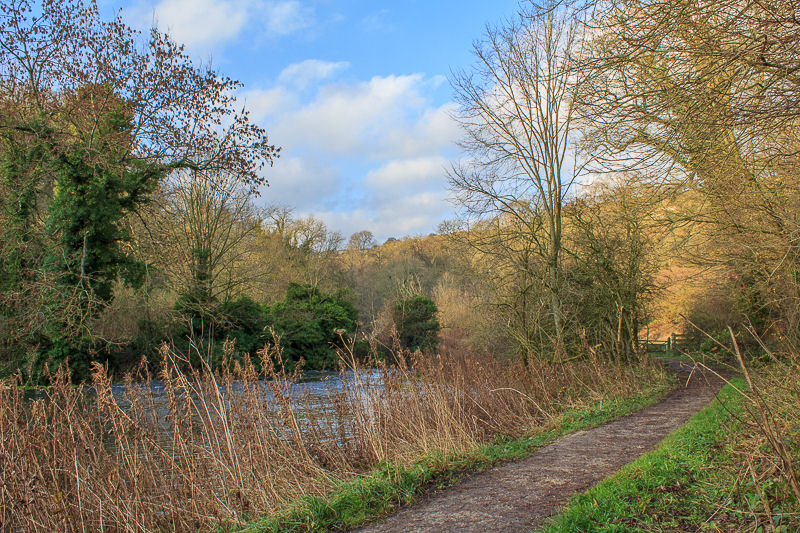 We took advantage of the bench on this stretch of the dale and enjoyed lunch in the sunshine.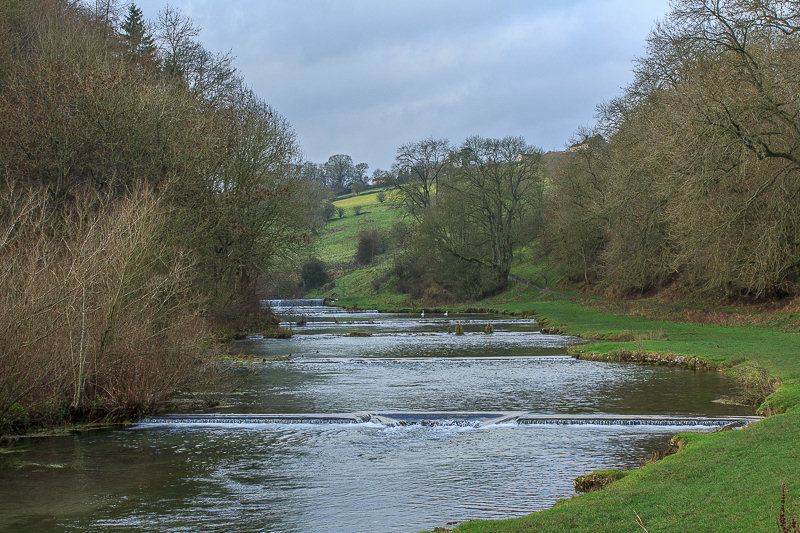 The weirs on the River Lathkill.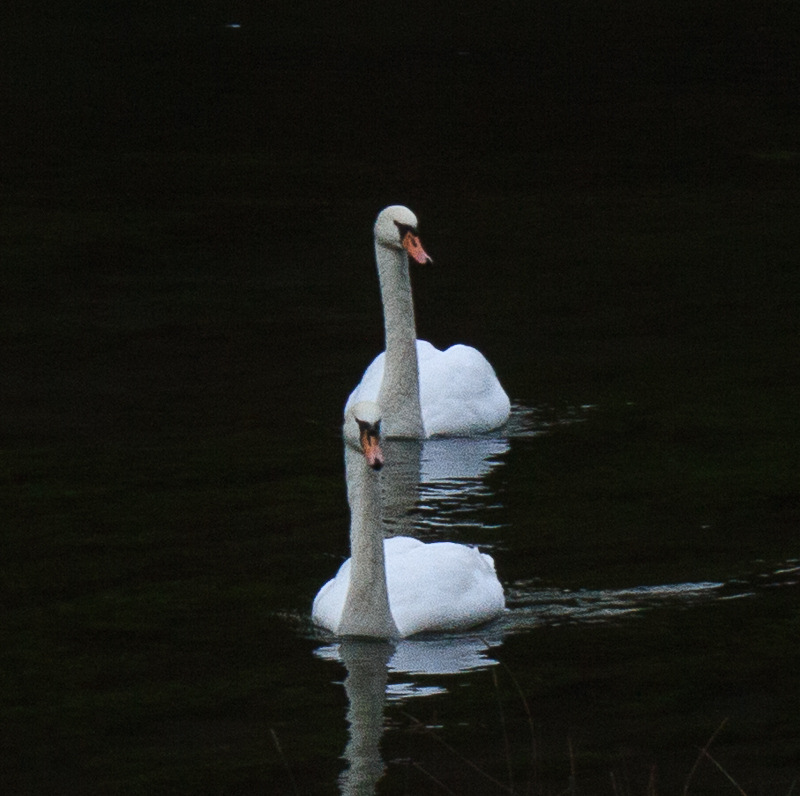 Swans on the River Lathkill.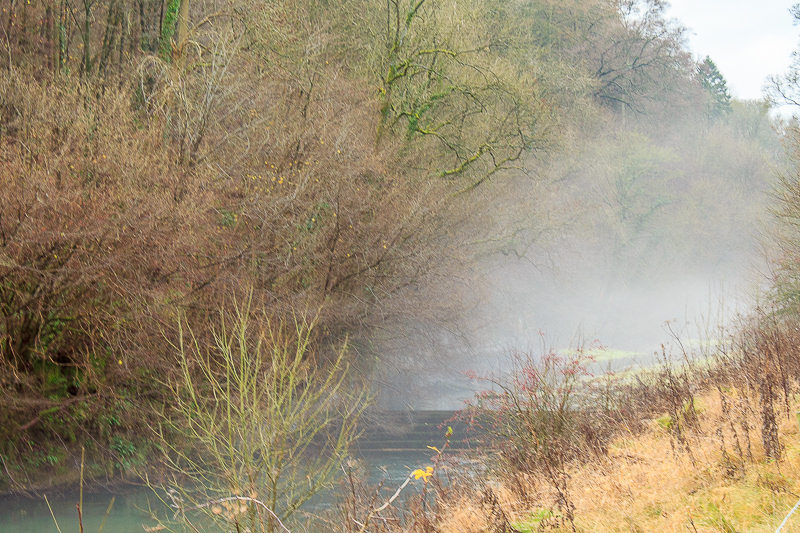 On the stretch of the river below Over Haddon there was mist hanging over the river.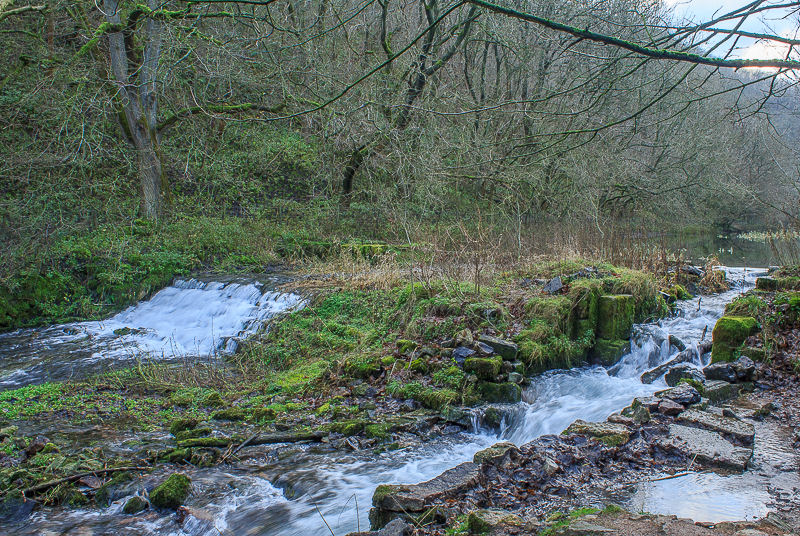 This section of the river is often dry in summer so it's the first time I recall seeing these falls.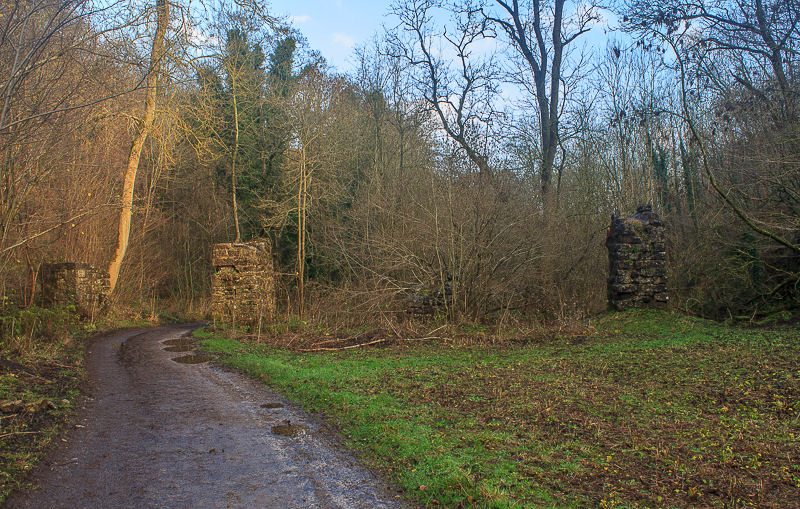 The remains of the aqueduct from Mandale Mine.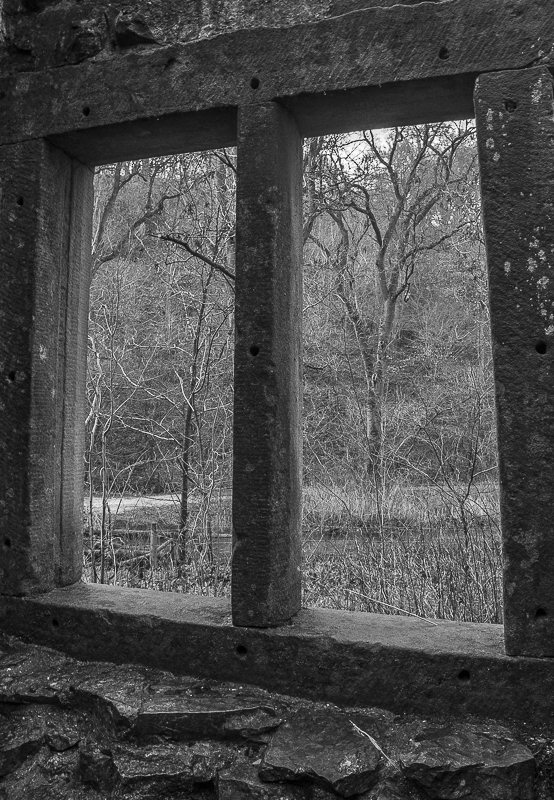 The view from Bateman House. Turned into a black and white
for that week's 'Word of the Week' at photography.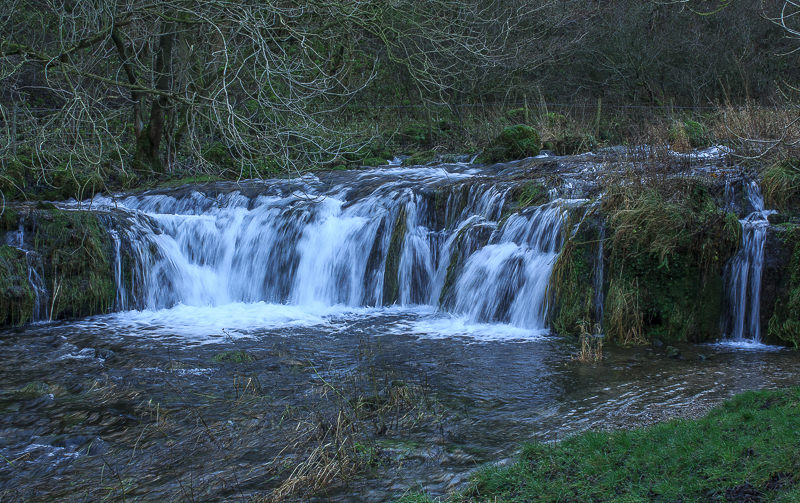 One day I must return to this spot with my tripod.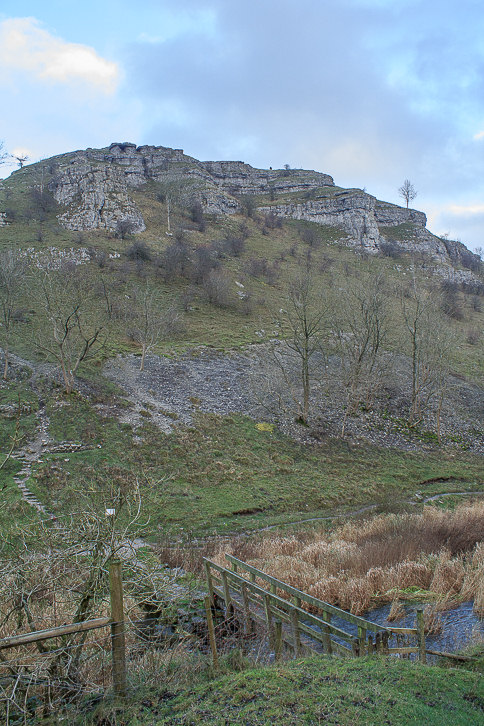 Looking across to the limestone in Lathkill Dale as we enter Cales Dale.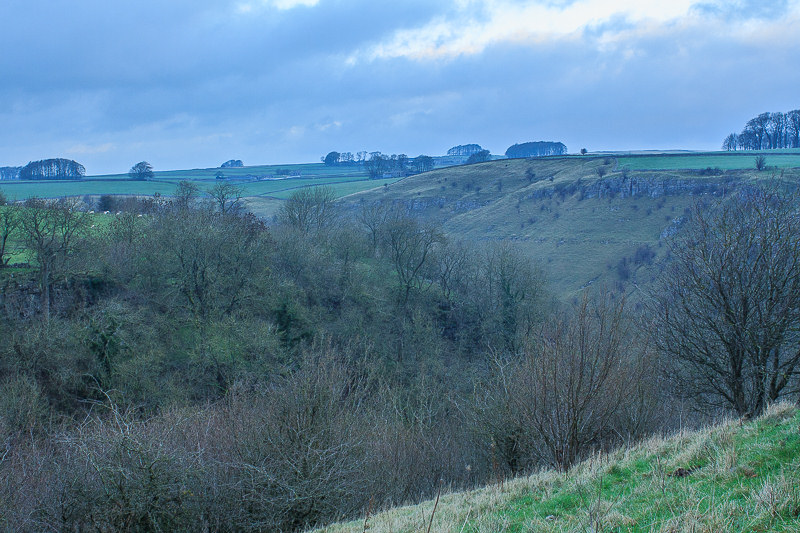 The head of Lathkill Dale from the top of Cales Dale.
All pictures copyright © Peak Walker 2006-2023