Mam Tor - Peak District Walk
Saturday 30th July 2016
No sooner was my knee up to walking than John damaged his so today's walk was a tester for his knee. The original plan had been to do this walk yesterday, in the hope of missing some of the crowds, but given Friday's forecast for Edale we postponed it and followed the crowds along the top of Mam Tor.
Start: Castleton car park (SK 1489 8307)
Route: Castleton car park - Cave Dale - Slitherstone Mine - Mam Tor (TP) - Hollins Cross - Hollowford Road - Castleton car park
Distance: 6.25 miles Ascent: 391 metres Time Taken: 3 hours 35 mins
Terrain: Clear paths
Weather: Sunny spells with a strong wind.
Pub Visited: The Castle, Castleton Ale Drunk: Brains, Reverand James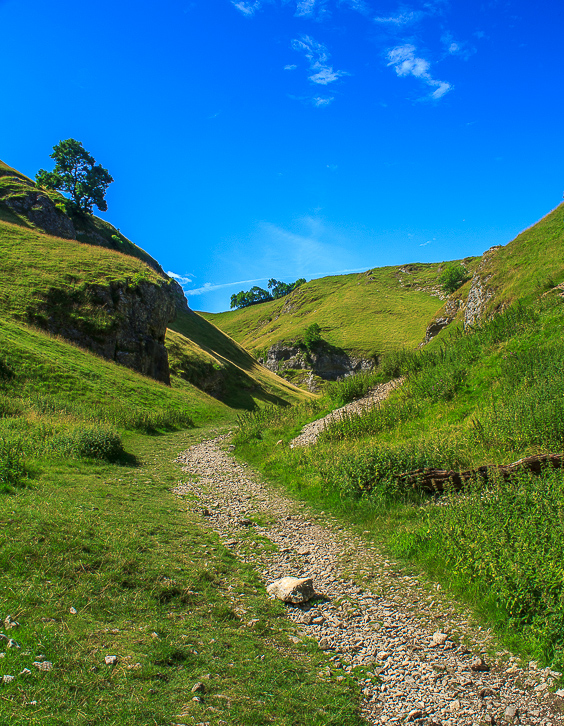 A quiet start to the walk as we enter Cave Dale and leave the crowds in Castleton behind.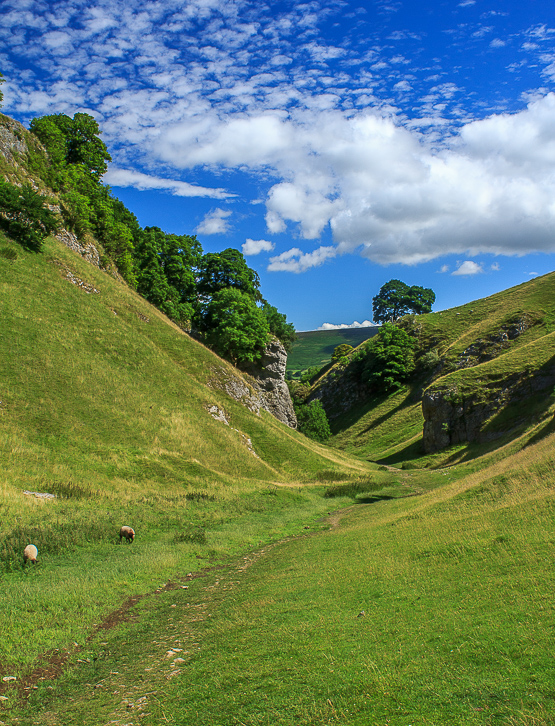 The blue sky meant the walk began in glorious sunshine.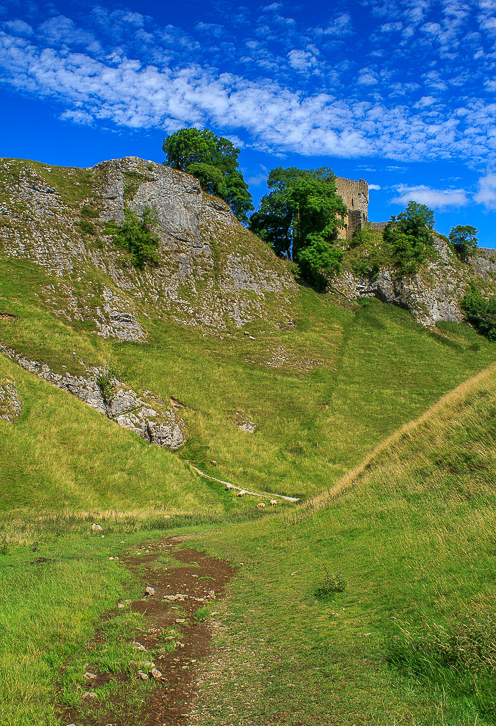 I can never resist a shot of Pevril Castle.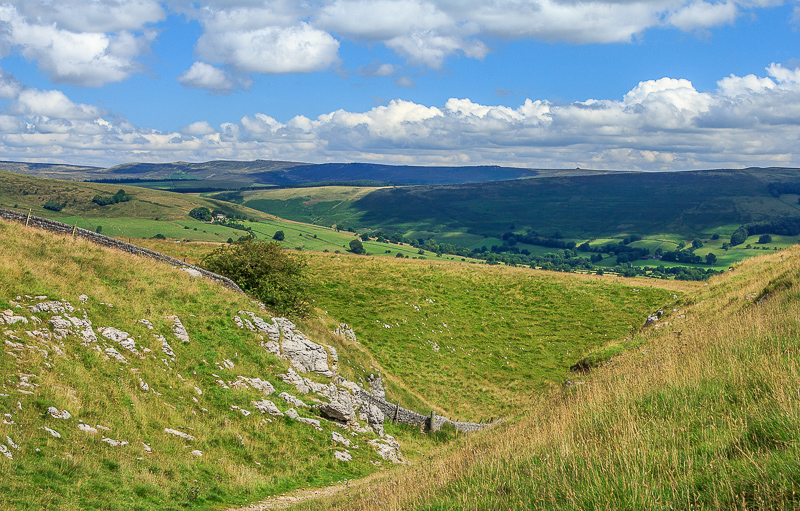 As we leave Cave Dale the views open up behind us, here looking across to Derwent Edge.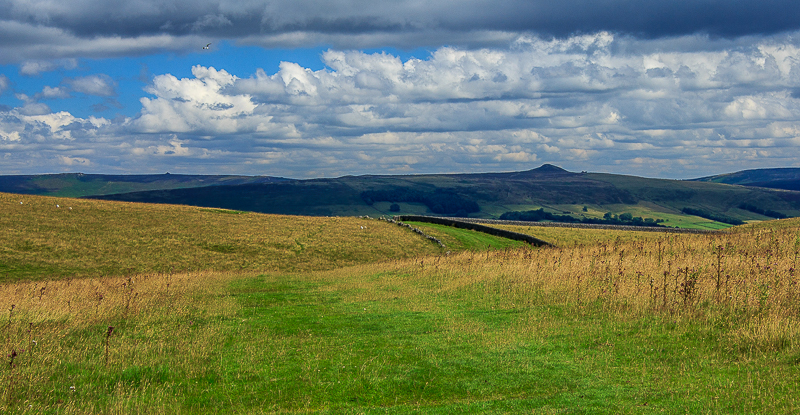 At the top of the dale and the view now includes Win Hill.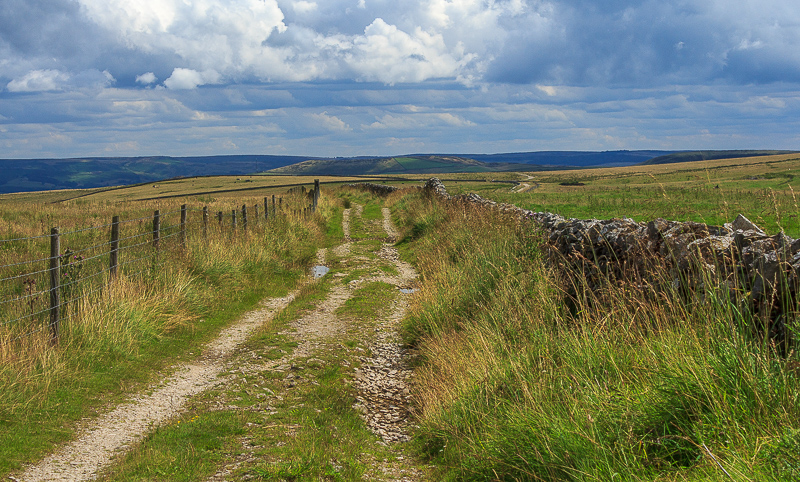 Our route diverts along this track which isn't included in the guide books, so we have the track to ourselves. Here looking back towards Abney Moor.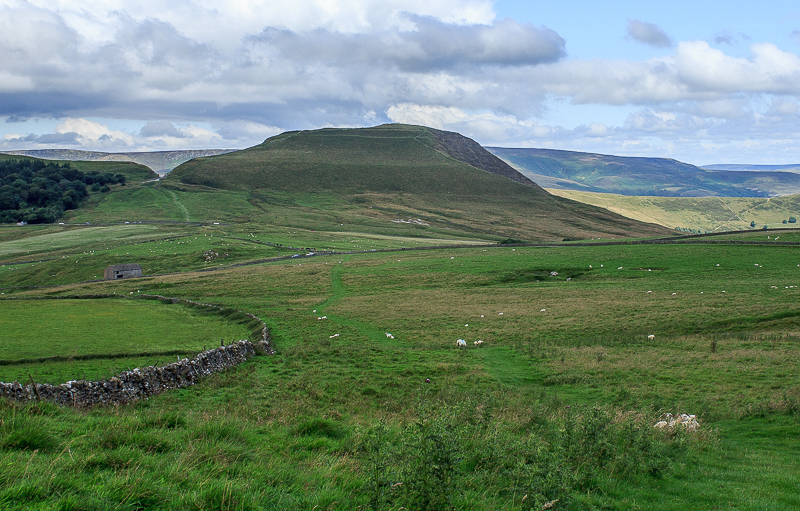 Looking across to Mam Tor and it is certainly busy.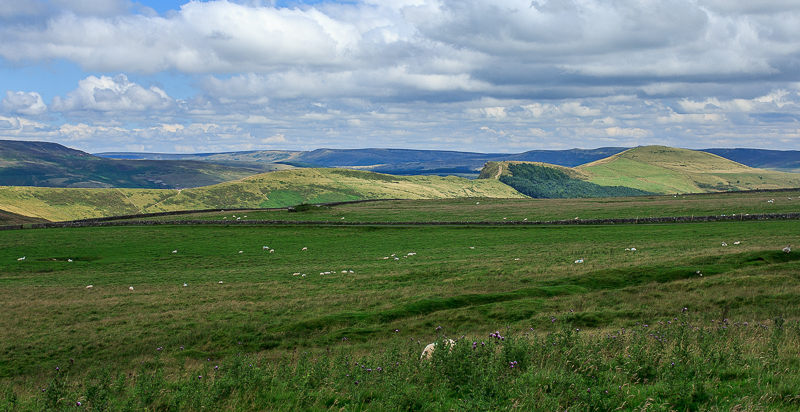 Looking across the Great Ridge to Derwent Edge.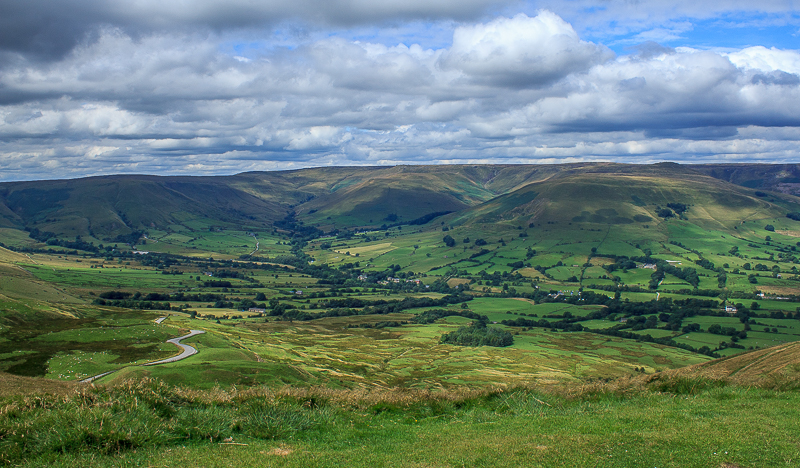 The top of Mam Tor was very windy so we didn't hang around too long admiring the view along the Vale of Edale.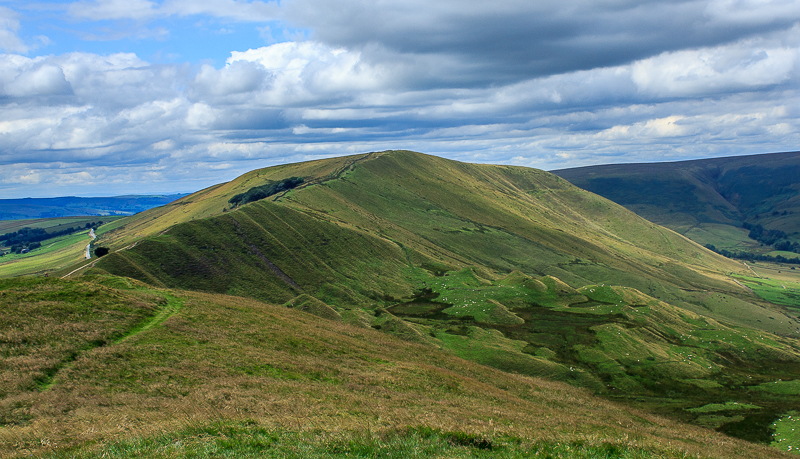 Rushup Edge from Mam Tor.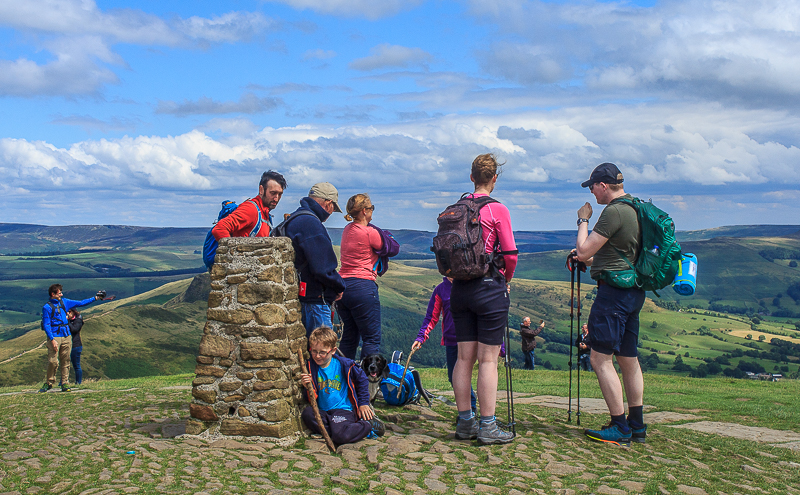 The summit trig was rather busy. It's at times like this that I realise how lucky I am as I can get here mid-week and have this place to myself.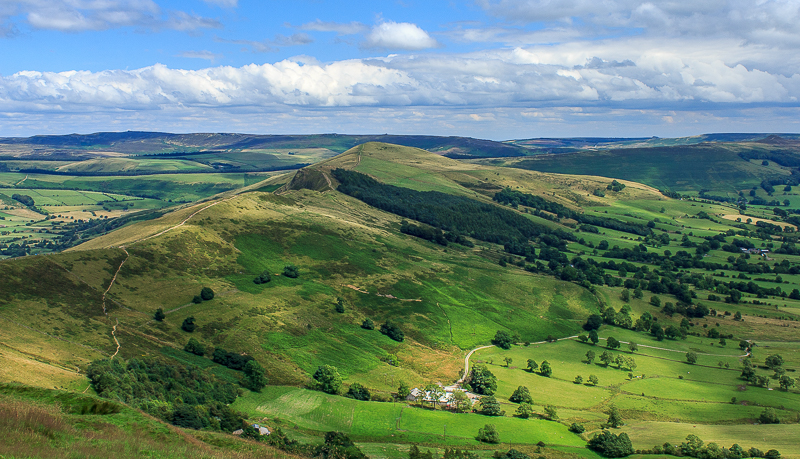 We managed to get out of the wind and enjoyed a lunch with a view of the ridge.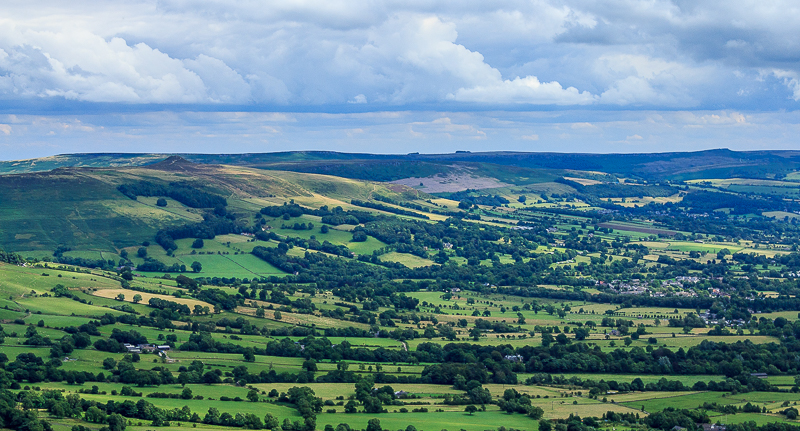 The view also took in Hope Valley.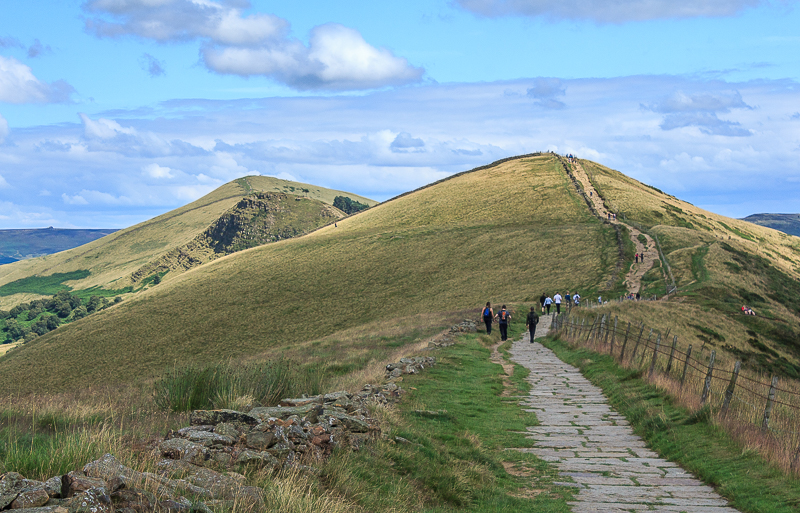 We left the ridge at Hollins Cross. As tempting as it was to continue over Barker Bank common sense prevailed.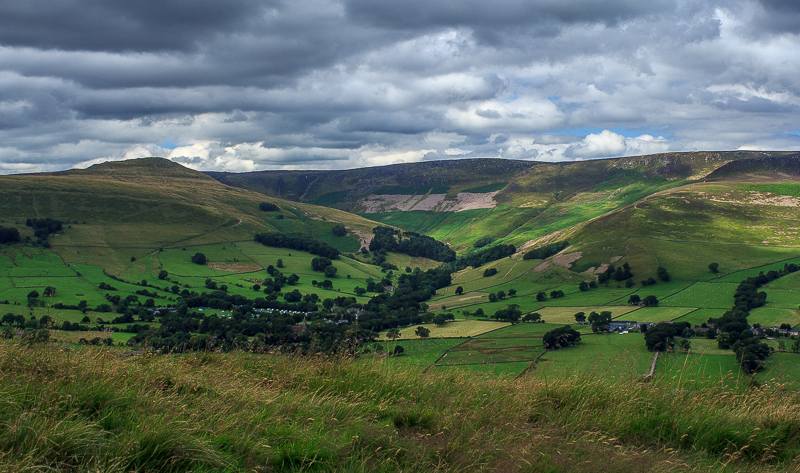 One final look at Grindslow Knoll and Kinder before we head down.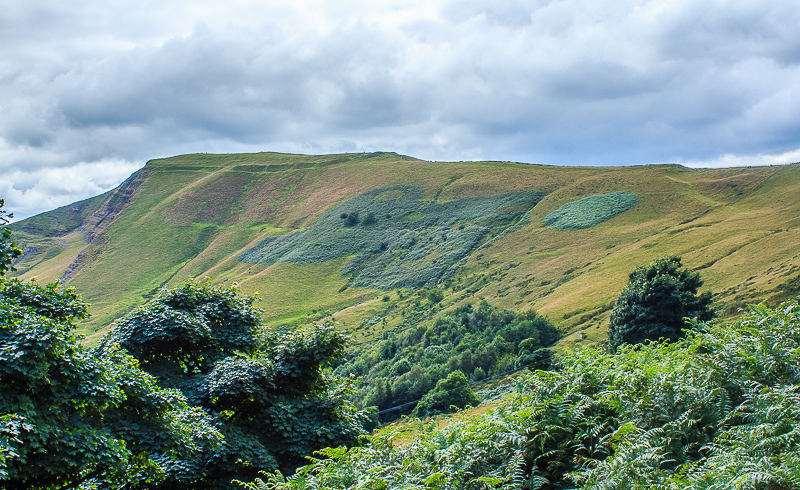 From this side the lines of the iron age fort on Mam Tor are visible.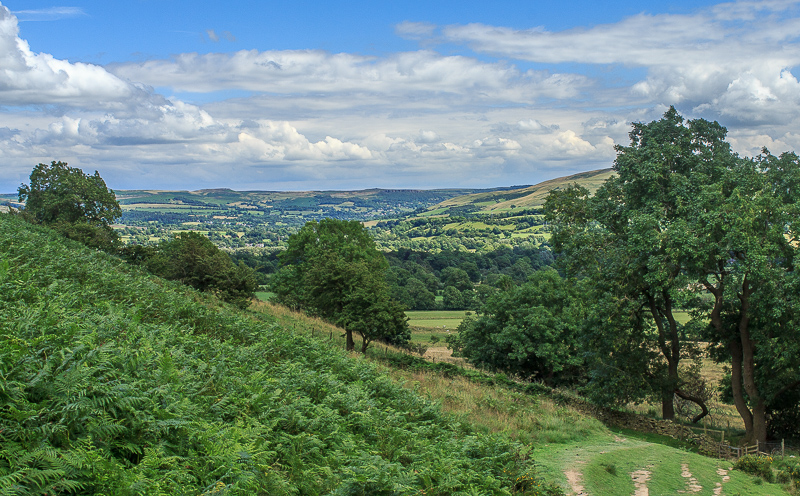 The view of the Hope Valley as we follow the track back towards Castleton.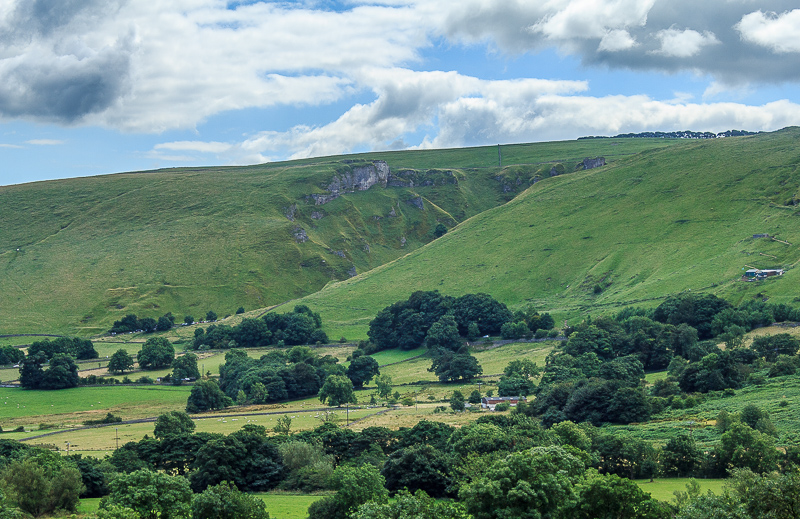 Winnats Pass from the road back.
The size of the landslip is more noticeable from this side of Mam Tor.
All pictures copyright © Peak Walker 2006-2023