Monsal Dale - Peak District Walk
Friday 5th August 2016
I somehow managed to escape the crowds that are normally present in Monsal Dale at this time of the year and for much of the walk had no-one in view.
Start: White Lodge car park (SK 1705 7060)
Route: White Lodge car park - Monsal Dale - Upperdale - Water-cum-Jolly Dale - Miller's Dale - Litton - High Dale - Brushfield - Brushfield Hough - White Lodge car park
Distance: 6.25 miles Ascent: 359 metres Time Taken: 3 hours 44 mins
Terrain: Good paths with one steep ascent.
Weather: Warm and sunny.
Pub Visited: None Ale Drunk: None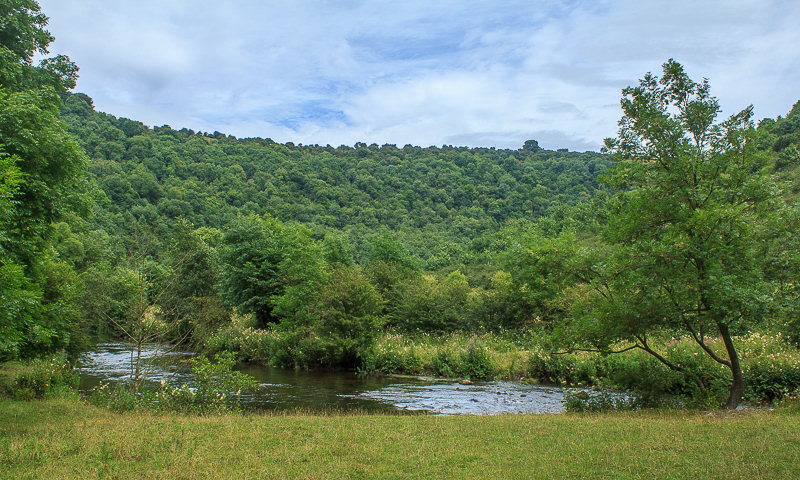 A reasonably early start means there is no-one having a picnic or a paddle in the water.
Even the paths are quiet, if rather wet underfoot.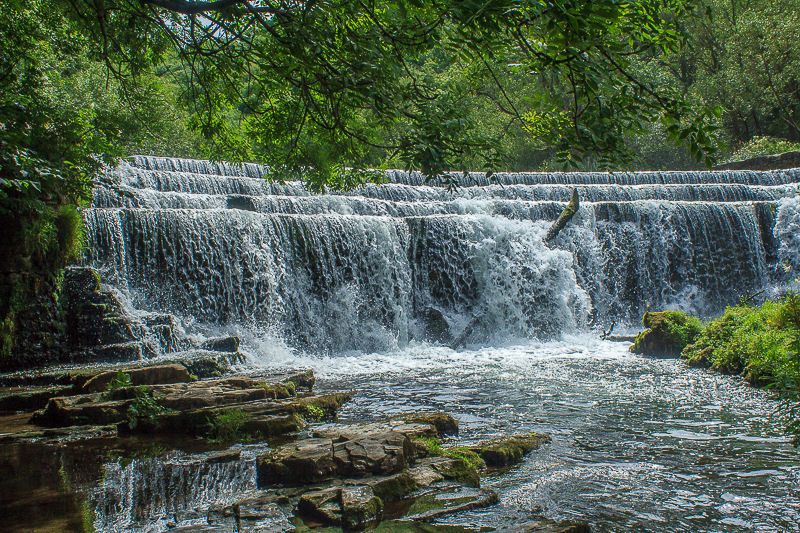 There is plenty of water coming over the weir.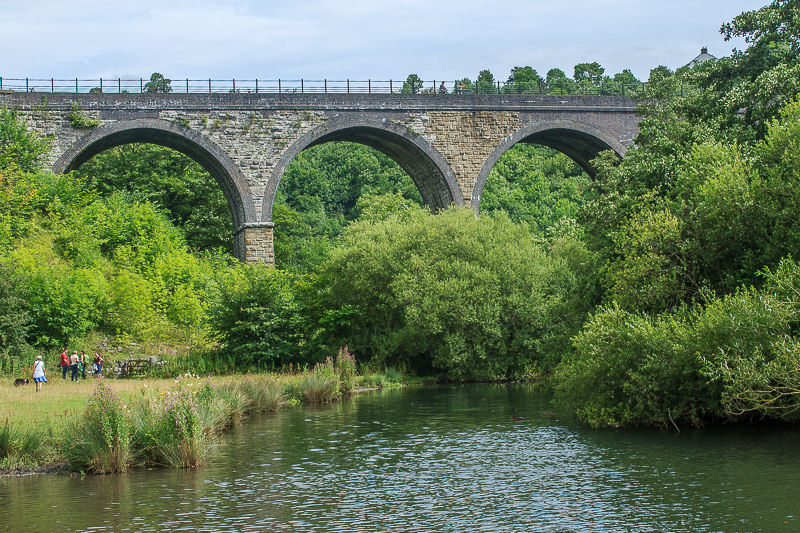 As I approach the Monsal Trail the crowds start to appear.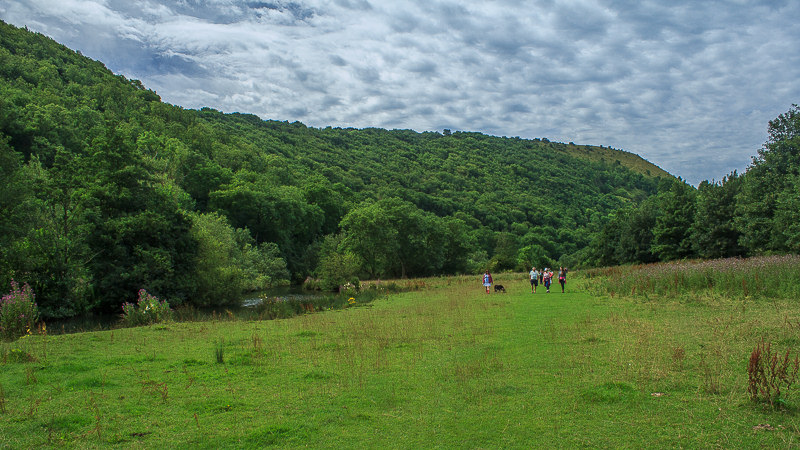 Looking back down Monsal Dale.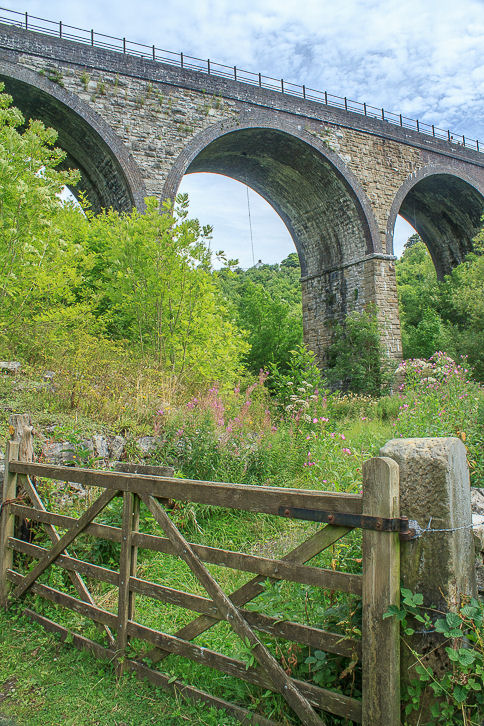 Instead of joining the crowds on the Monsal Trail I opt for a route that takes me under the viaduct.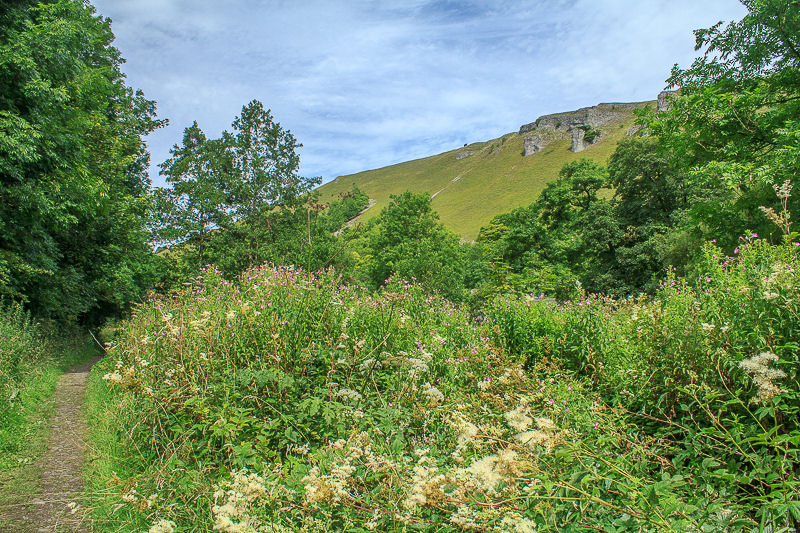 After passing under the viaduct the limestone cliffs on the sides of Upperdale come into view.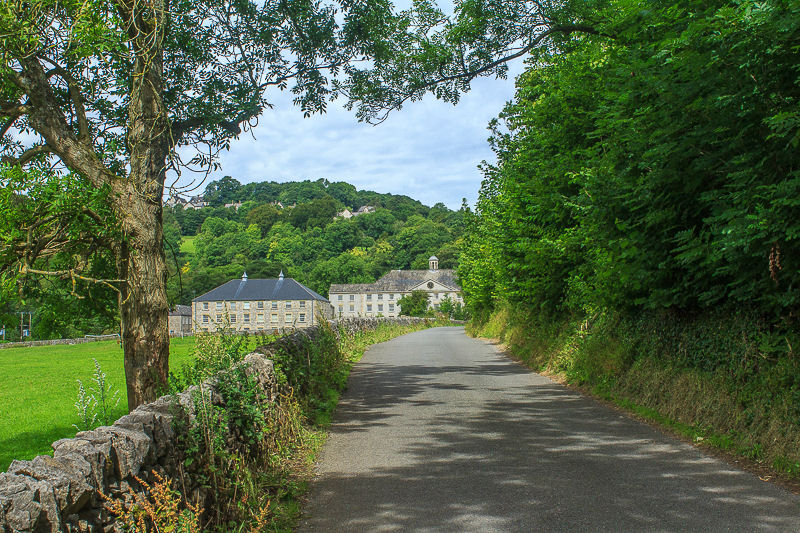 The route along the lane offers some nice views of Cressbrook Mill and avoids the crowds on the Monsal Trail.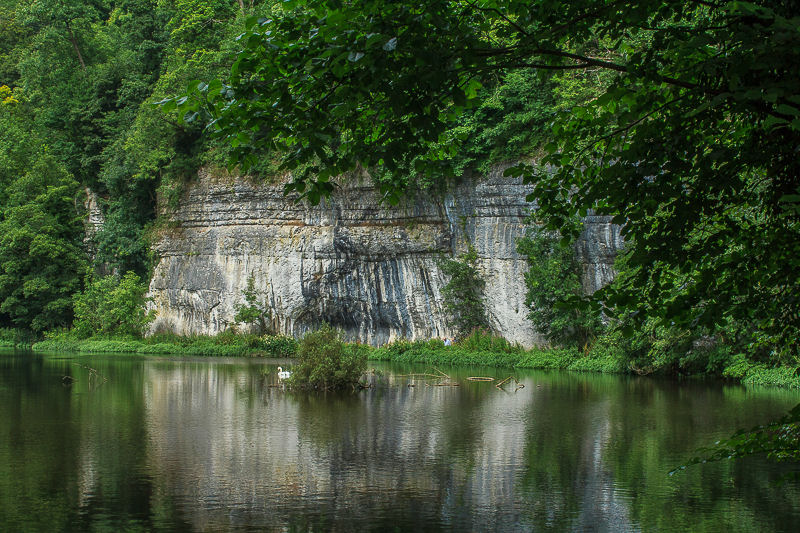 The breeze means there are no reflections to capture at Water-cum-Jolly.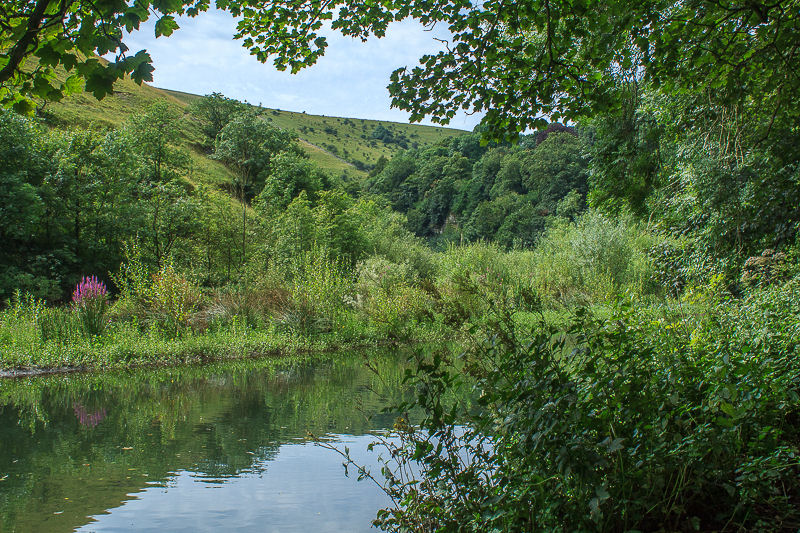 The summer growth resticts the views of the valley and river in Miller's Dale.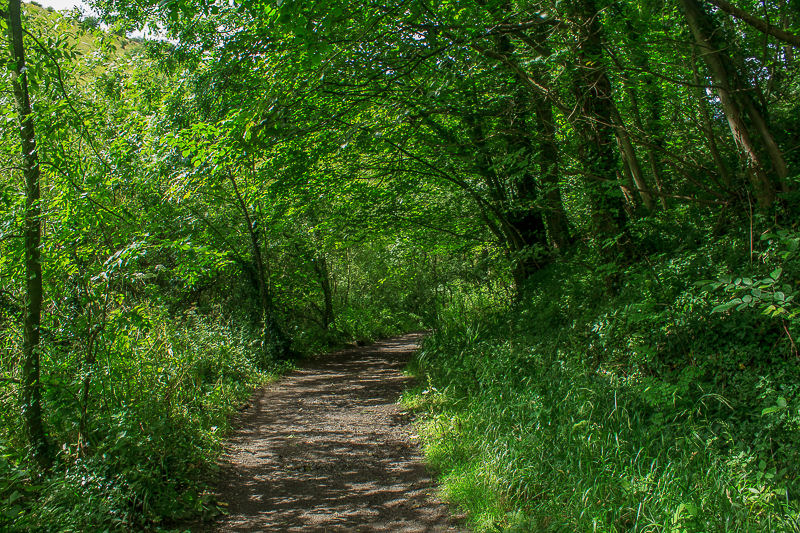 Although the shade it offers is very welcome as the temperature is starting to rise.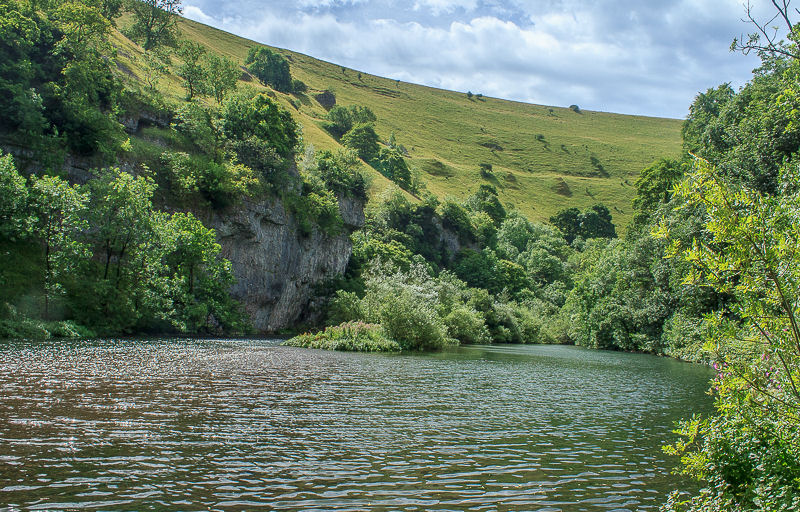 I've never quite made my mind up whether or not it is nicer to walk along the cliffs above Miller's Dale or along the valley floor.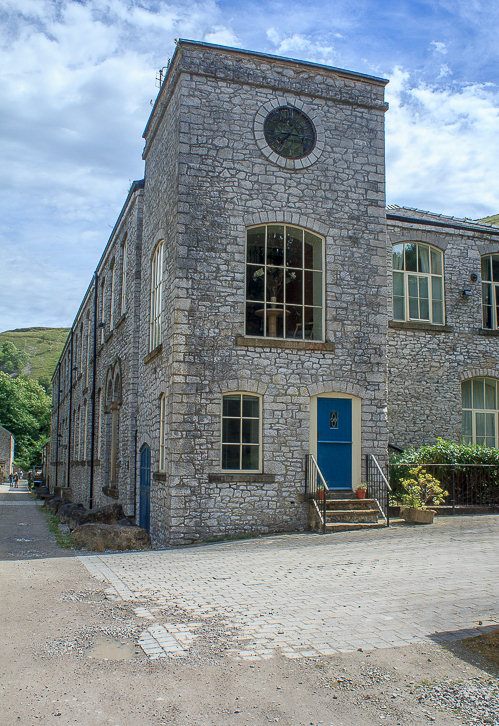 A nice place to live, as long as you don't want to sit outside on a hot day,
as most of the flats don't appear to have a garden.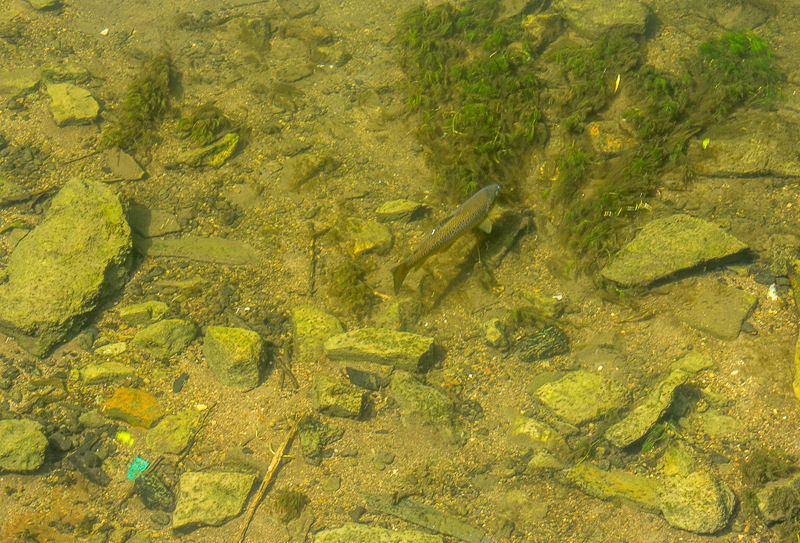 It always amazes me how good the view of the fish is from the footbridge in Litton Mill.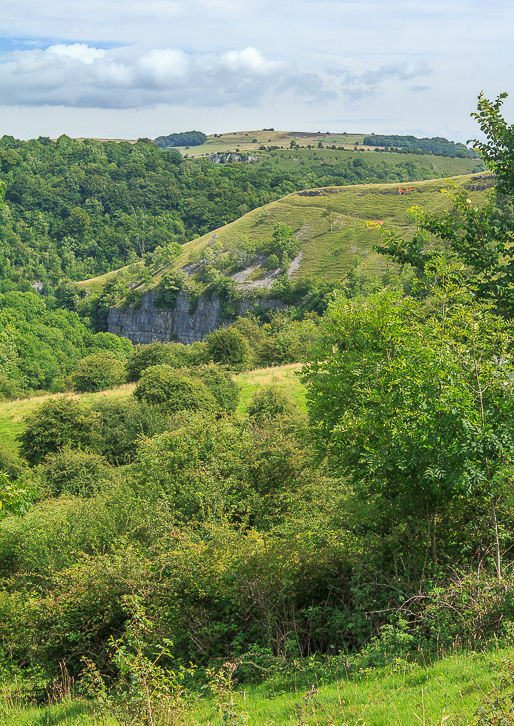 Climbing above Litton and the view extends across Miller's Dale to Longstone Moor.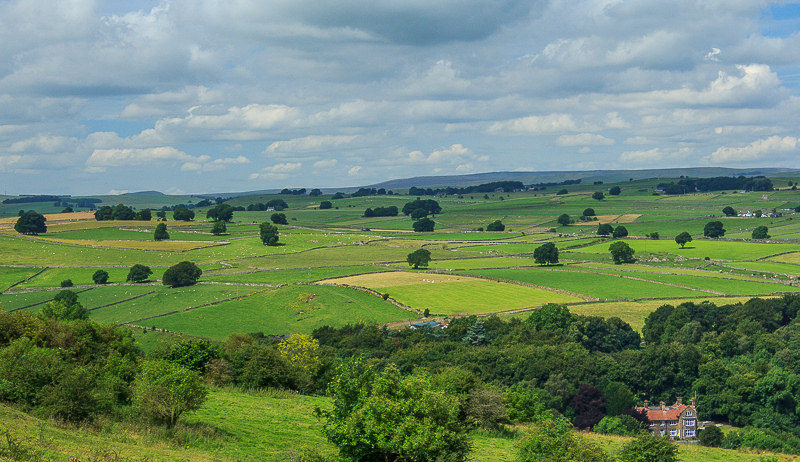 In the opposite direction a typical dales scene.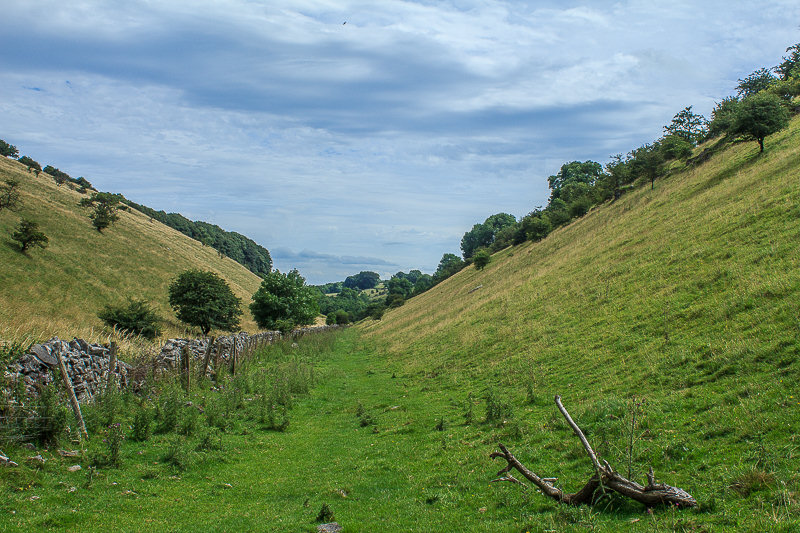 I pass on the more popular and direct track to Brushfield and instead enjoy a peaceful walk through High Dale.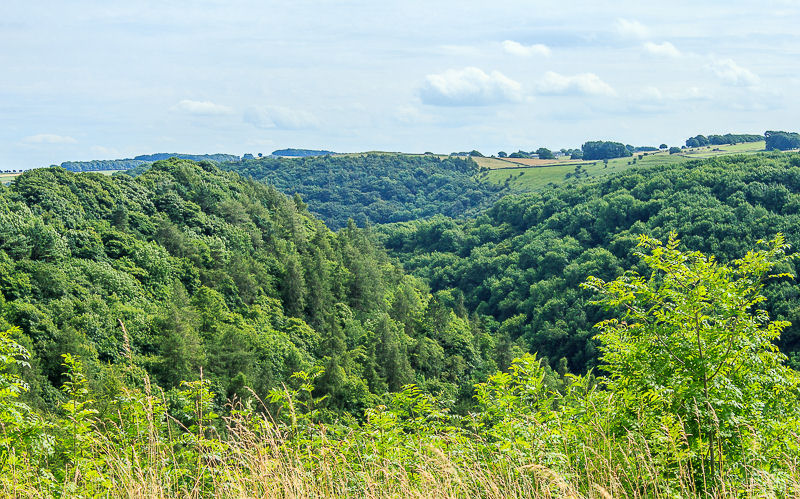 From up here Taddington Dale looks delightful, if only the A6 didn't run through the middle of it.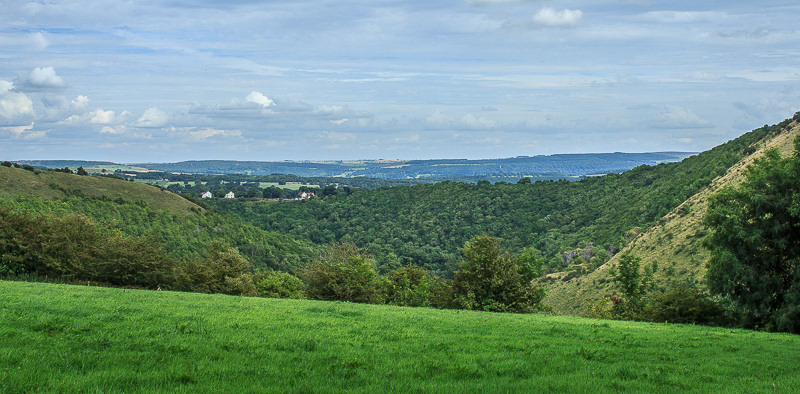 Heading towards Brushfield Hough and the final view of the day extends across Monsal Dale to Monsal Head.
All pictures copyright © Peak Walker 2006-2023