Devoke Water - Lake District Walk
Friday 16th September 2016
With such a good forecast for today we decided to extend our break by an extra day so we could do one of our favourite walks around Devoke Water.
Start: Birker Fell Road (SD 1796 9792)
Distance: 3 miles Ascent: 146 metres Time Taken: 2 hours 50 mins
Terrain: Clear paths.
Weather: Sunny with a strong, gusty breeze.
Pub Visited: Brook House Inn, Boot Ale Drunk: Barngates Brewery, Goodhew's Dry Stout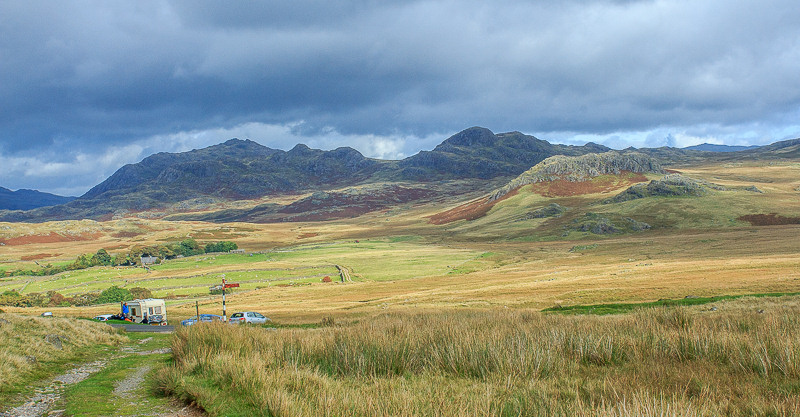 Leaving a busy parking spot behind we head along the track towards Devoke Water. The only people we saw all walk were the lads having a brief rest here before they headed across to Eel Tran for a night of wild camping.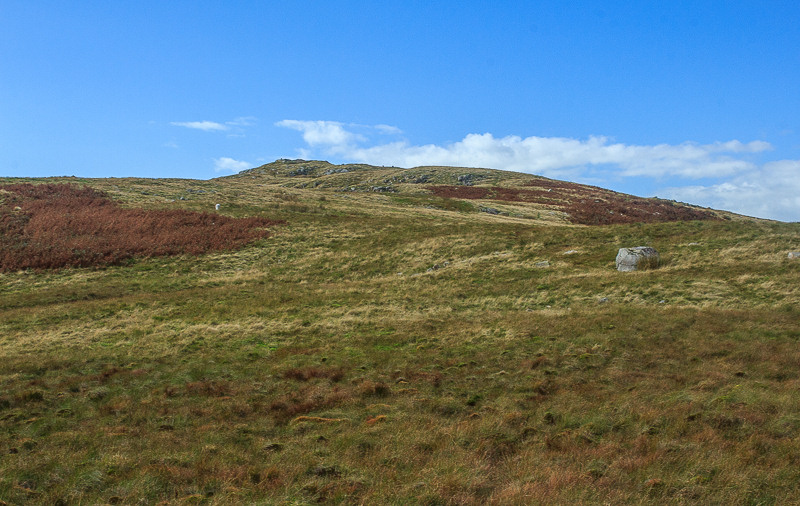 Clearly all the time in the gym has been worth it as we reached the summit of Rough Crag rather quickly.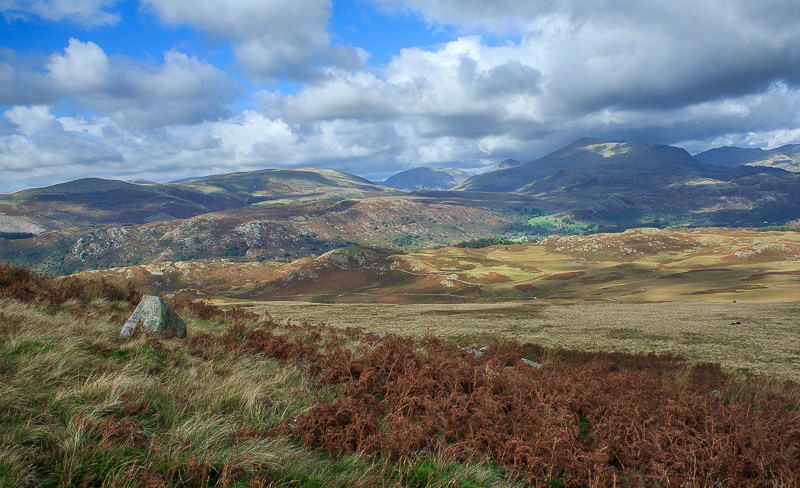 Great Gable and Scafell from Rough Crag.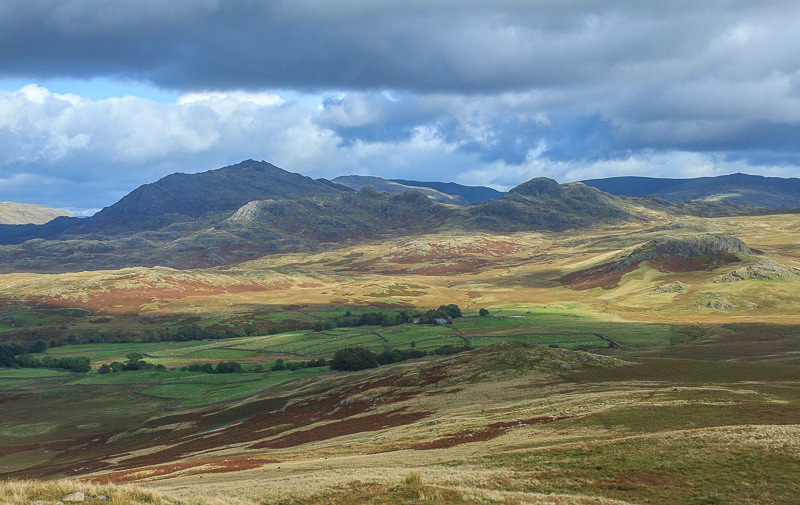 I don't think I will ever get enough of the views from these summits.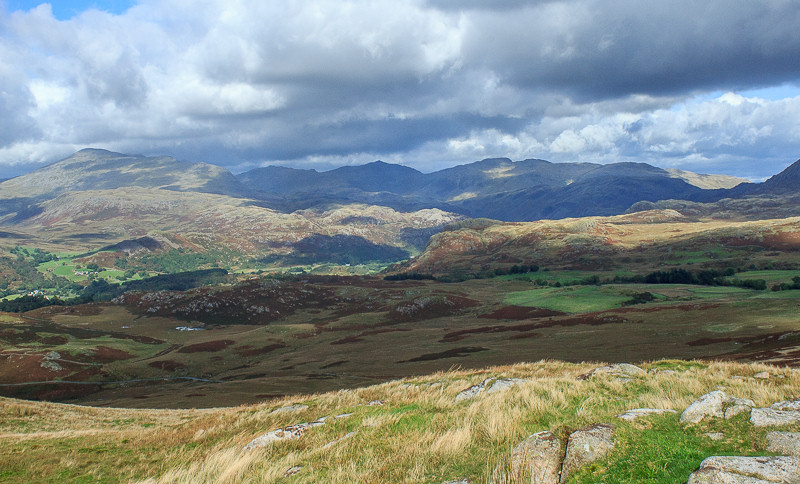 Looking up Eskdale to Bowfell and the Crinkle Crags.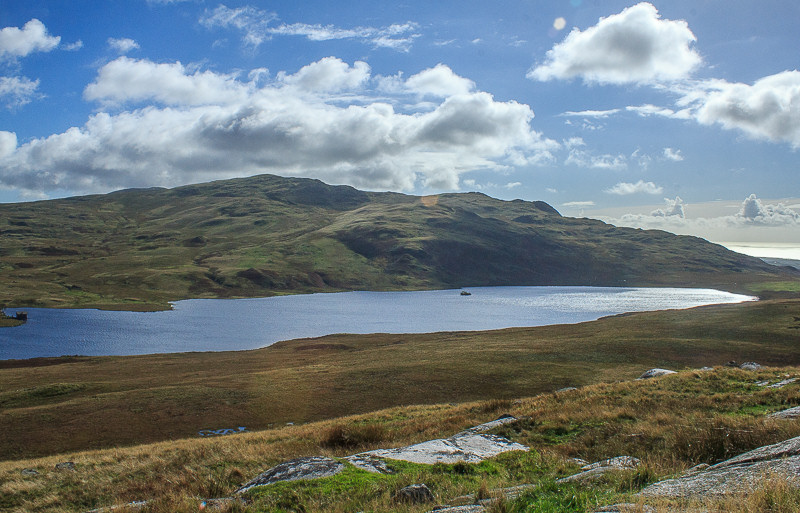 Looking across Devoke Water to Yoadcastle.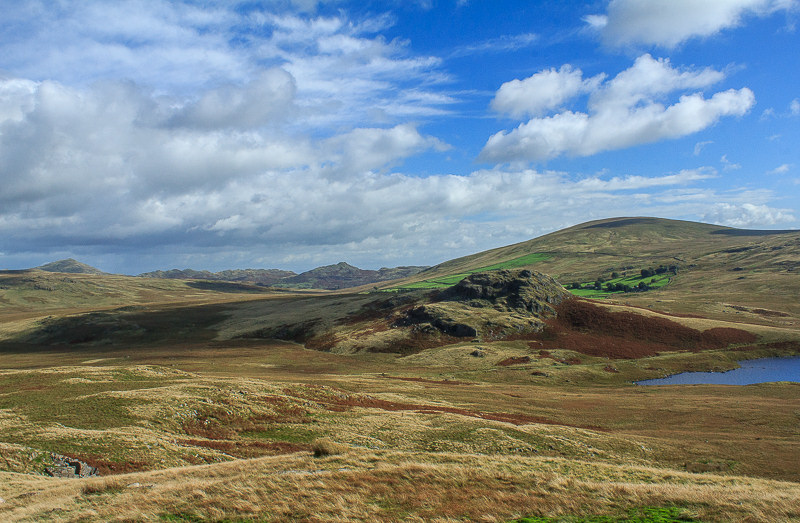 Seat How, Hesk Fell and Stickle Pike.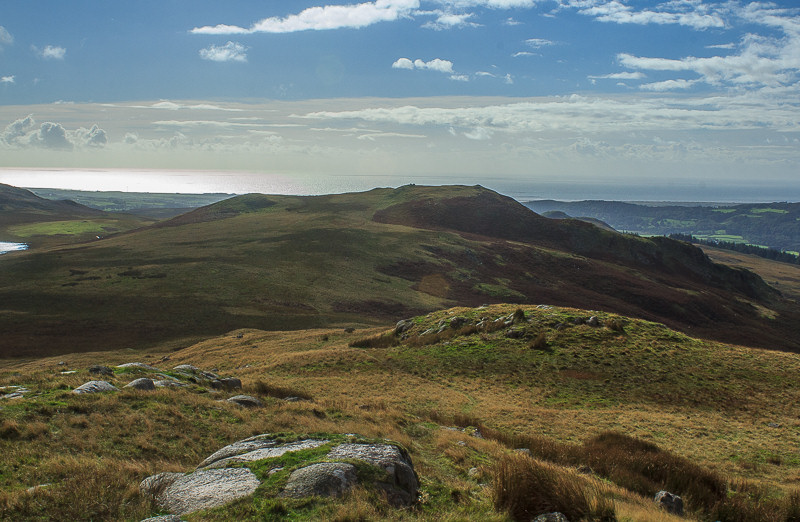 Time to leave the first summit and head to the second, Water Crag.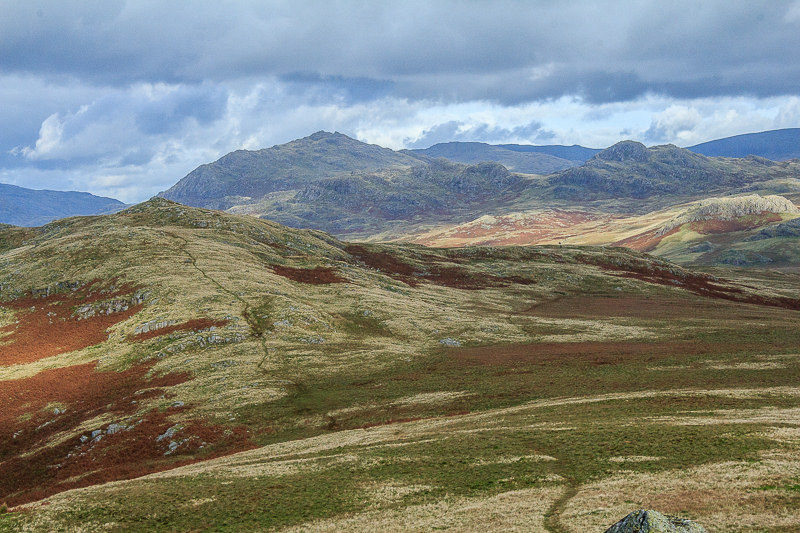 Rough Crag from Water Crag.
Devoke Water from Water Crag

The sun lights up the sea as we descend Water Crag.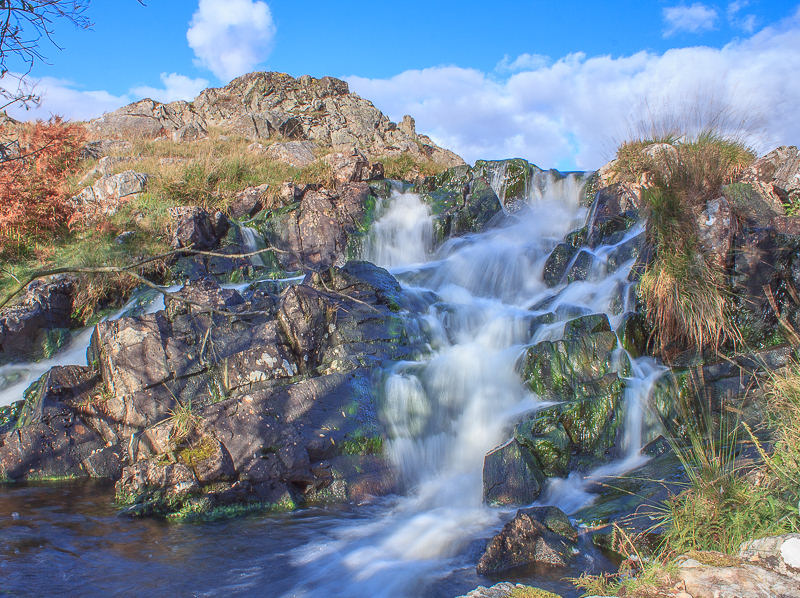 The falls created as Linbeck Gill leaves Devoke Water.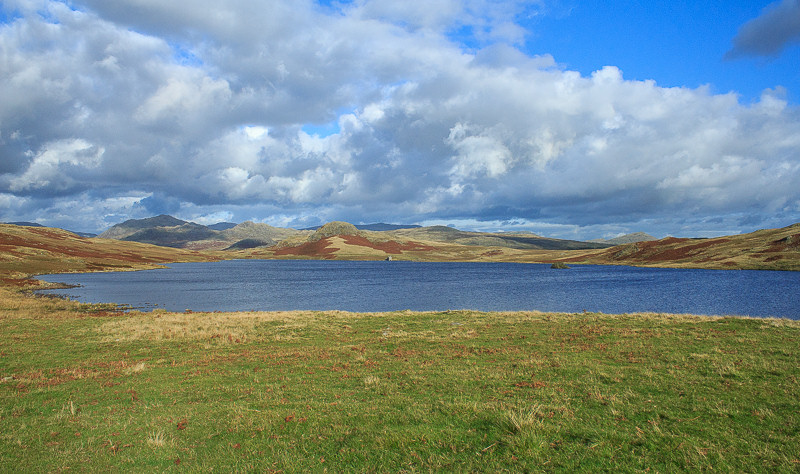 Looking across Devoke Water to Seat How.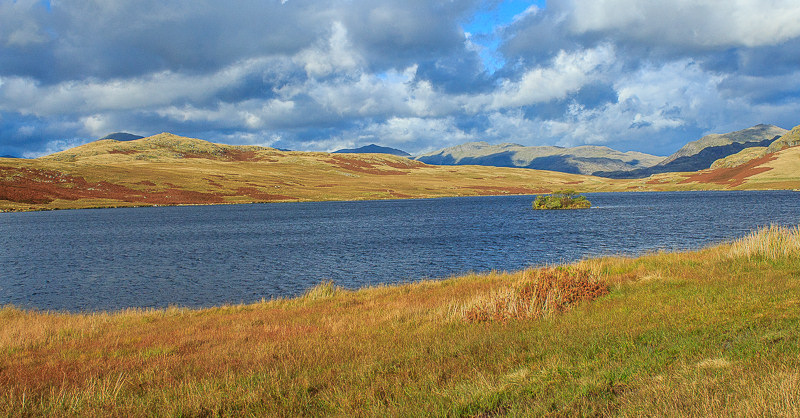 Rough Crag and Devoke Water.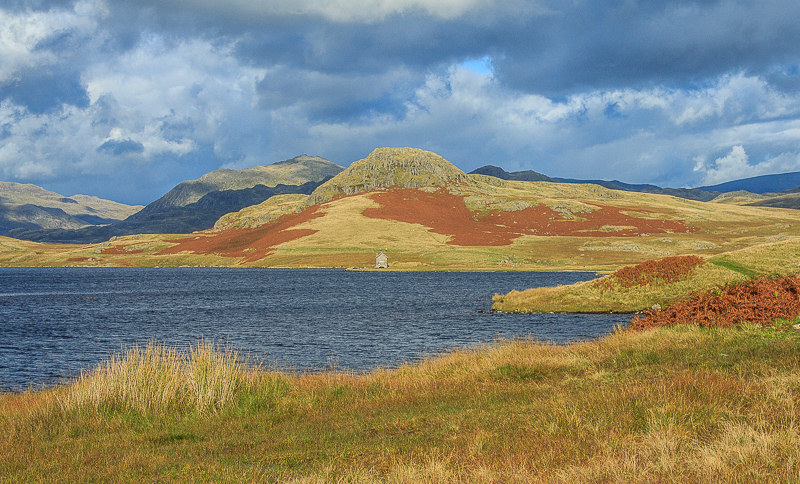 The boathouse in front of Seat How comes into view.
All pictures copyright © Peak Walker 2006-2023