Owsen Fell - Lake District Walk
Tuesday 1st November 2016
Today was one of those perfect days for being out on the fells. The cold air blowing down from the north meant we had clear views that made this one of those walks you know you will recall in years to come.
Start: Maggie's Bridge (NY 1346 2103)
Route: Maggie's Bridge - High Nook Tarn - Blake Fell - Burnbank Fell - Owsen Fell (384) - Burnbank Fell - Coffin Road - Holme Beck - High Nook Farm - Maggie's Bridge
Distance: 7.5 miles Ascent: 683 metres Time Taken: 4 hours 22 mins
Terrain: Predominantly clear paths.
Weather: Blue sky, but cold in the breeze.
Pub Visited: Kirkstile Inn, Loweswater Ale Drunk: Cumbrian Legendary Ales, Langdale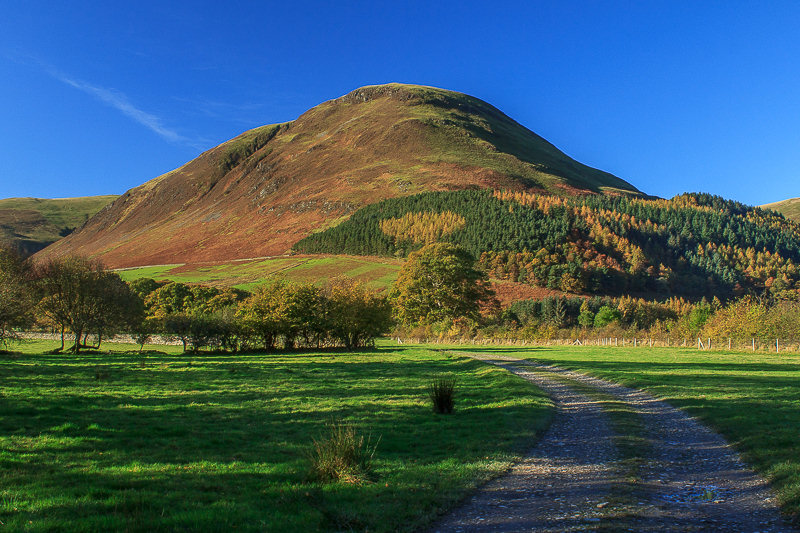 Carling Knott ahead as we set out along the track to High Nook Farm.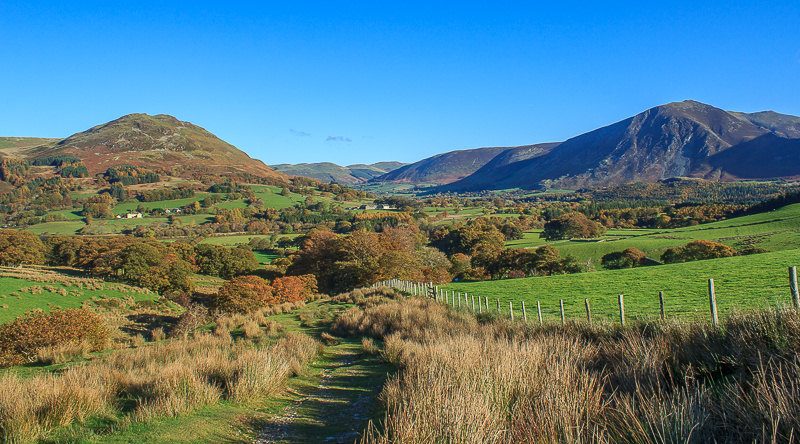 Climbing above the farm and the view behind us extends down Lorton Vale.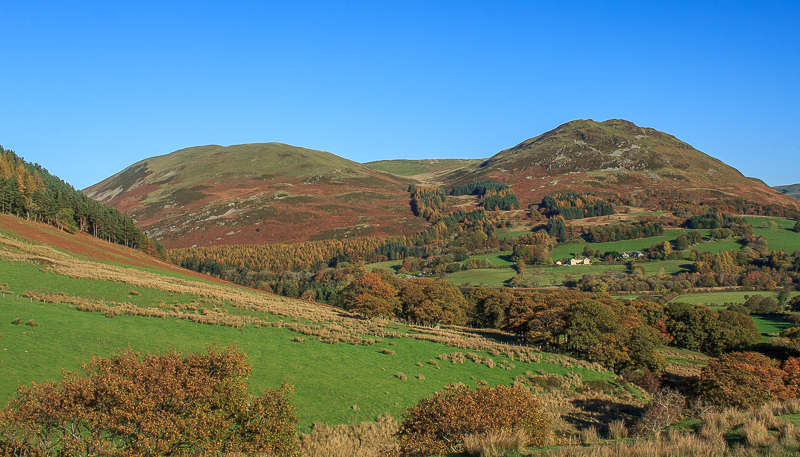 Low Fell and Darling Fell.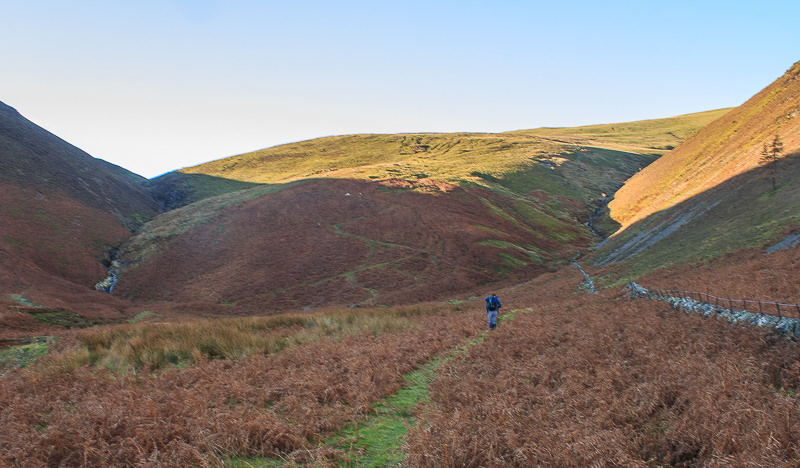 Our route up Blake Fell will initally follow the zigzags ahead.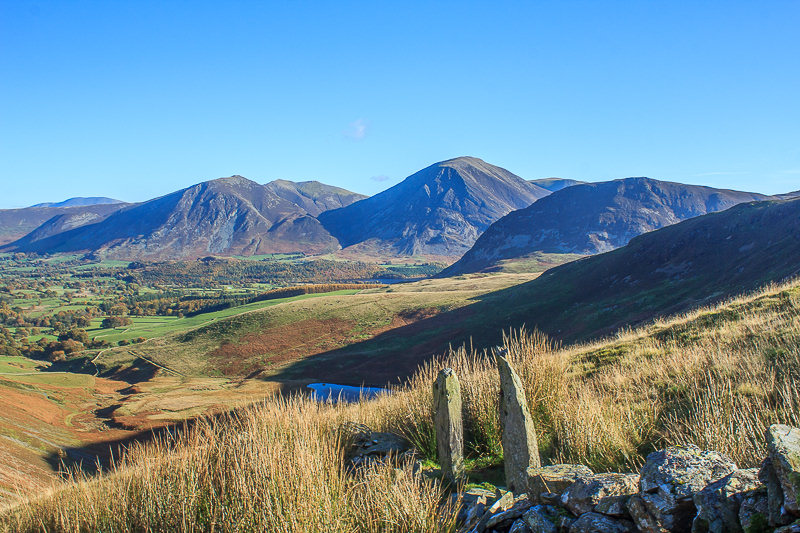 By the time we reach the gate posts the steep climb means we can now see beyond Whitseide and Grasmoor to Hopegill Head.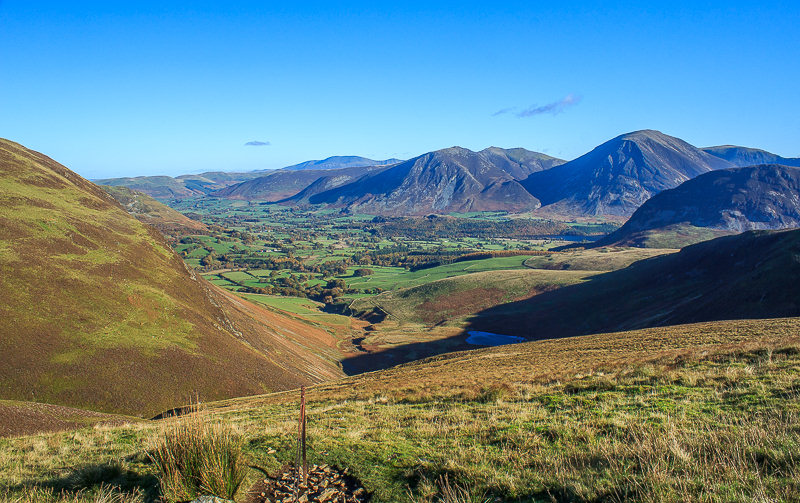 As we continue to gain height the views improve as well. Here looking back down Lorton Vale with Skiddaw now visible in the distance.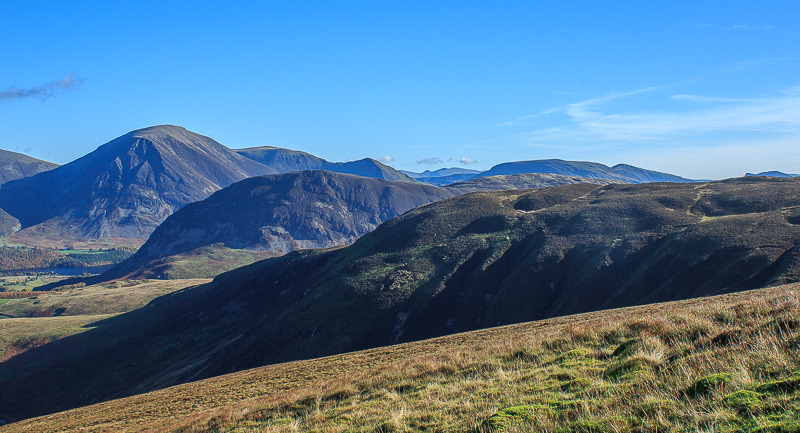 Looking across Black Crag and Mellbreak to Grasmoor as we appraoch the shoulder that marks the end of the steep ascent.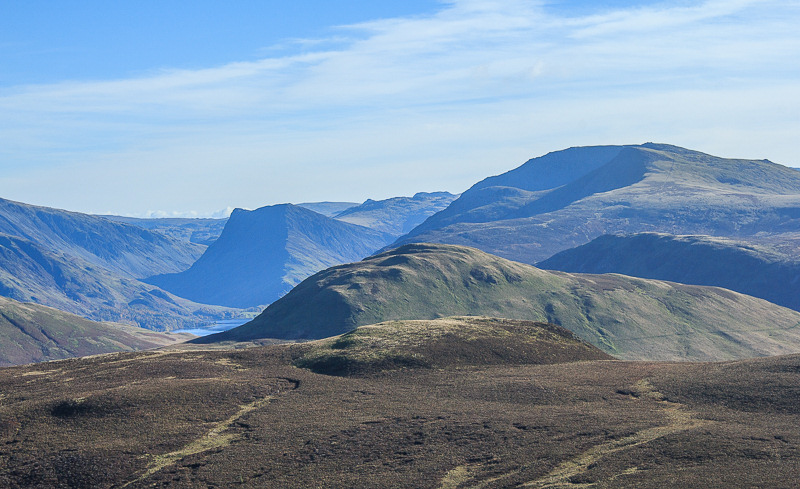 Having reached the shoulder that runs between High Pen and Blake Fell we pause for a coffee break and take in the views. Here looking across Hen Comb to Fleetwith Pike and Red Pike.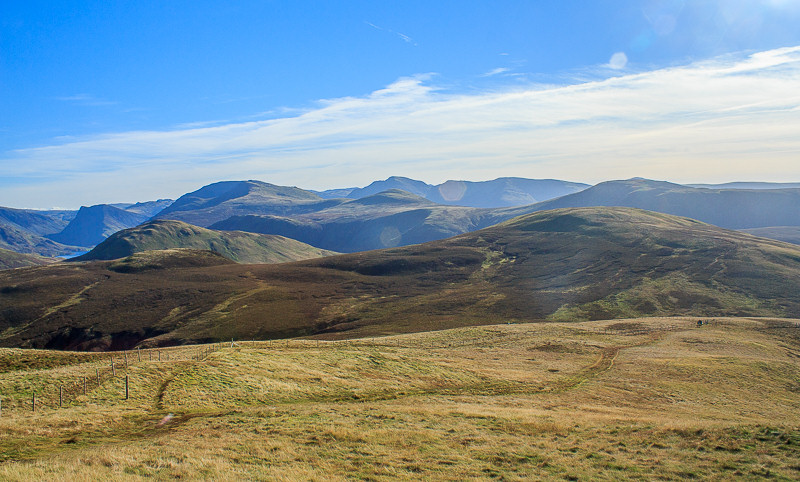 Looking across Gavel Fell to the ridge connecting Great Bourne and Starling Dodd.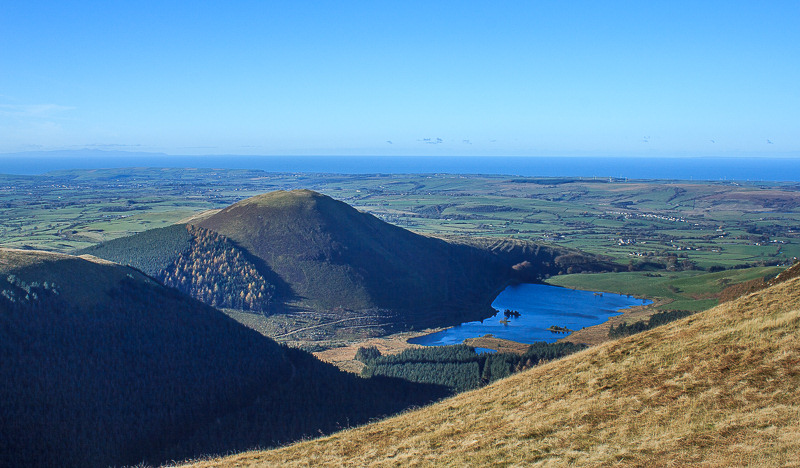 Below us Cogra Moss and Knock Murton with the Isle of Man visible on the horizon.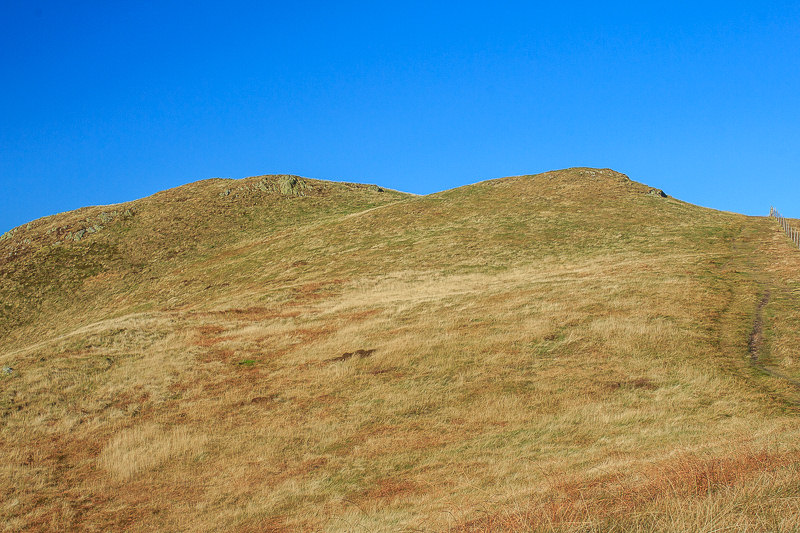 Coffee break over it's time to put on hats and gloves and begin the final short ascent to the top of Blake Fell.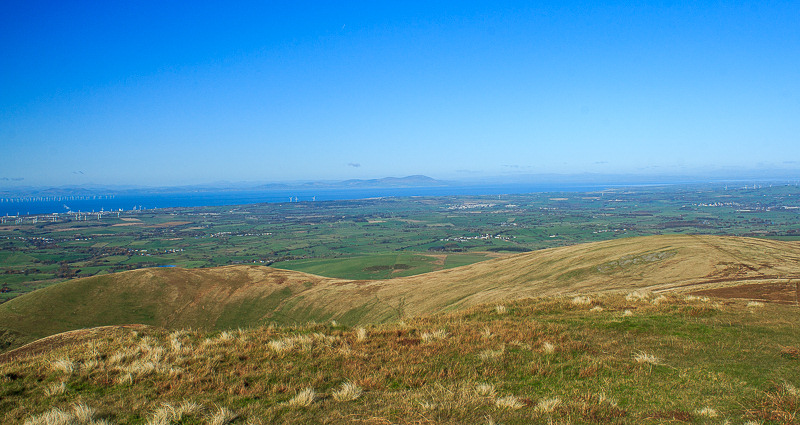 From the summit we get our first view of Owsen Fell away to the left.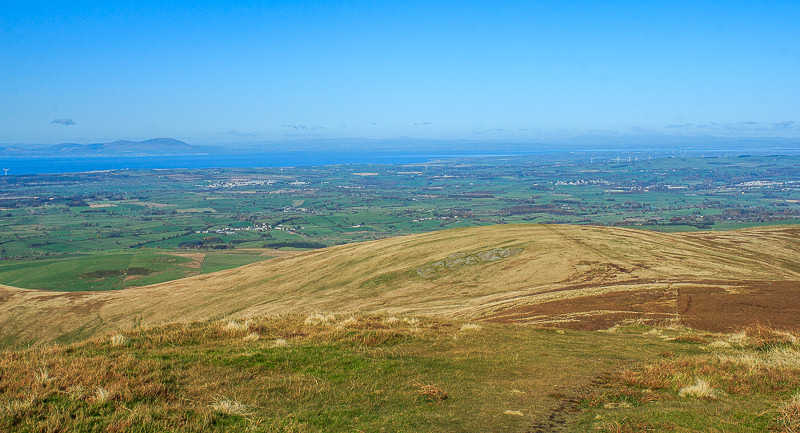 First we need to drop down and follow the track to Burnbank, whilst not forgetting to take in the views across the Solway Firth to Scotland.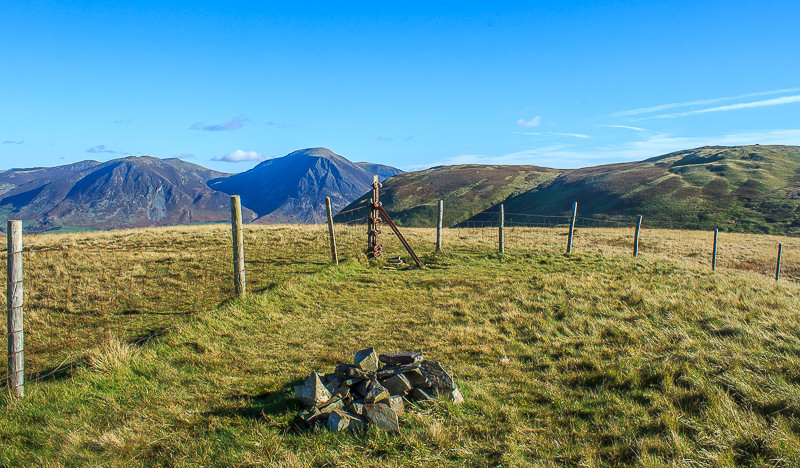 I don't recall there being a cairn here the last time we visited the summit of Burnbank.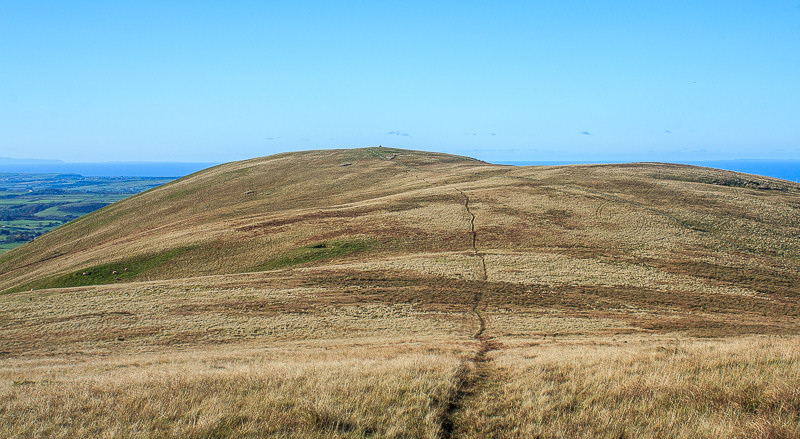 We follow the clear track from Burnbank out to Owsen Fell. We have to take the out and back route because last year we were prevented from doing this fell as part of a circular walk by a local and rather notorious, in fell walking cicles, farmer.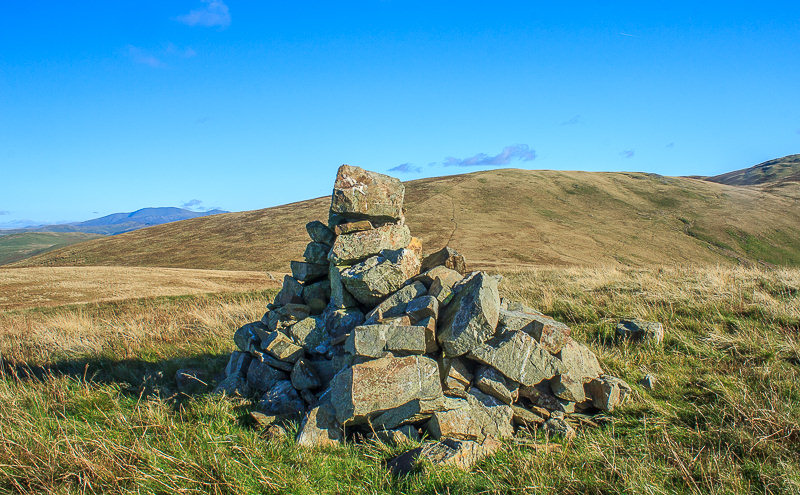 One year later than planned we finally make it to the summit of Owsen Fell. On a day like this I don't mind that we have had to come up here again and get to enjoy much better views and conditions than we had last year.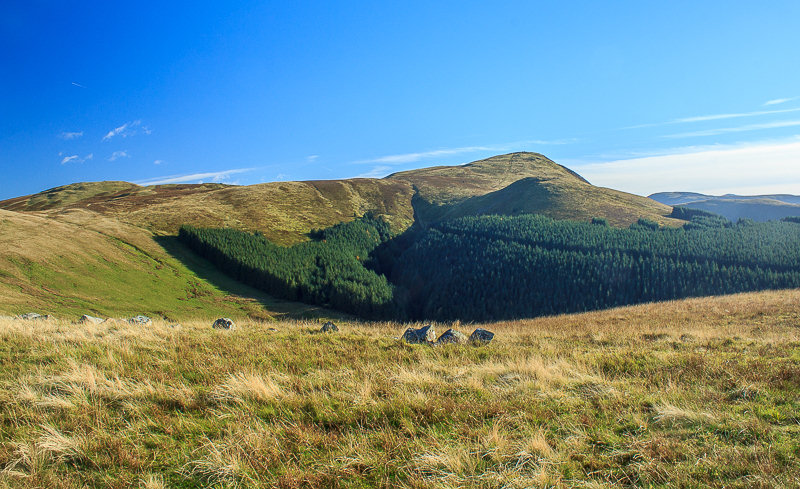 Looking across the valley to Sharp Knott and Blake Fell.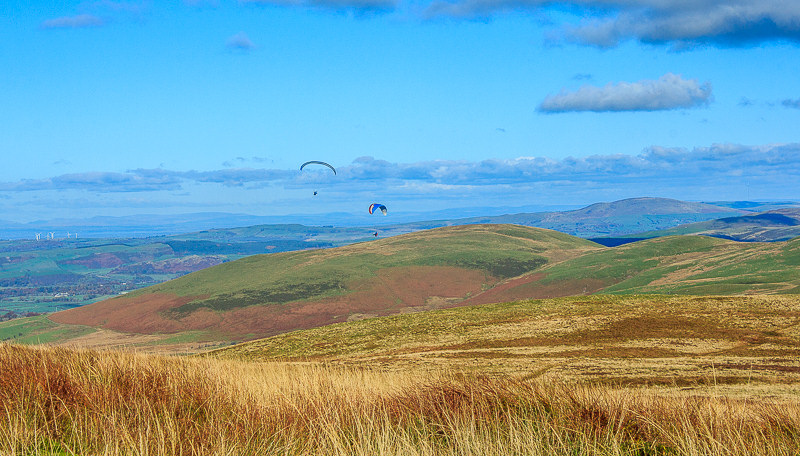 Having returned to Burnbank we sat having lunch being entertained by these paragliders.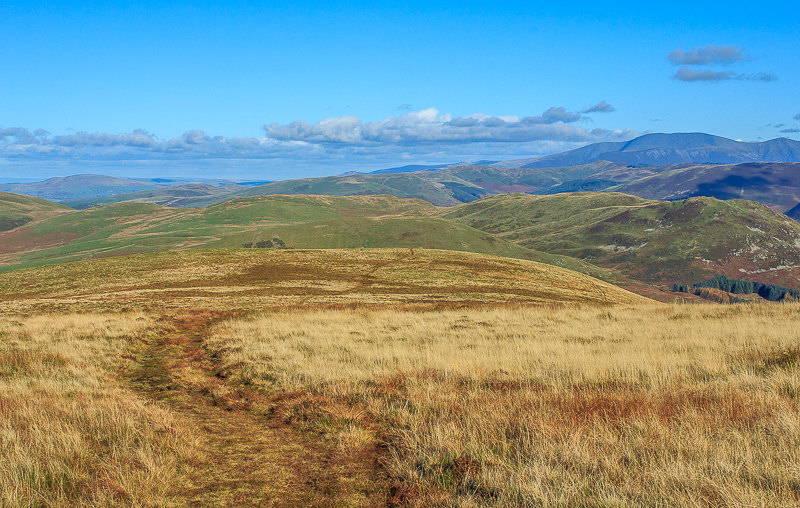 We follow the wide and easy going track heading towards Fellbarrow before we begin the steep descent off the fell.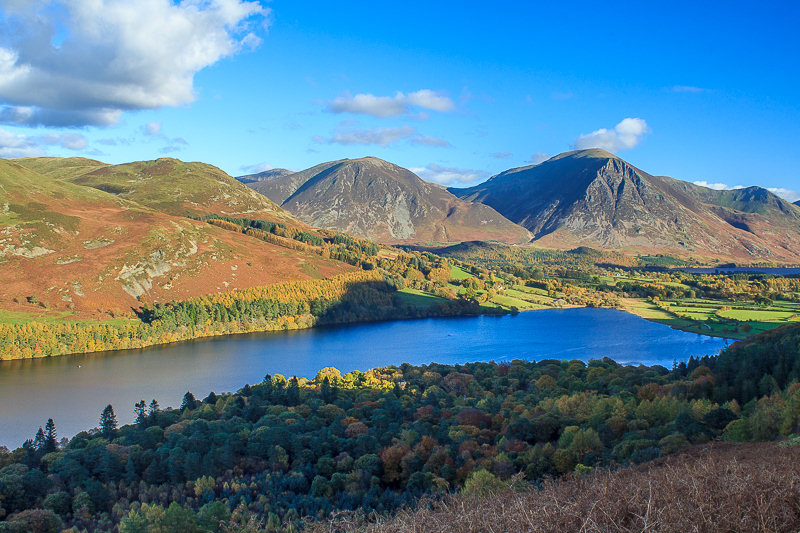 Having reached the Coffin Route we enjoy the views across Loweswater towards Whiteside and Grasmoor.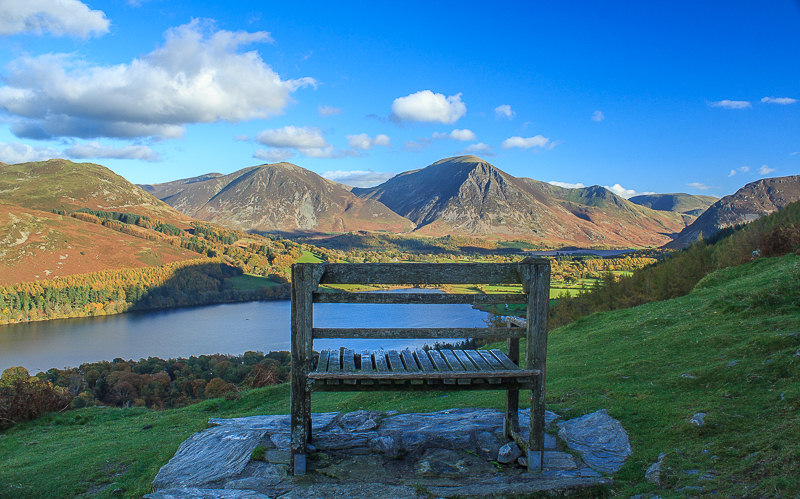 I've always wondered where exactly this seat was when I have seen it on other websites and now I know. All that remains now is to follow the coffin route back to High Nook Tarn and then head back to the Kirkstile for a well earned pint or two.
All pictures copyright © Peak Walker 2006-2023