Win Hill - Peak District Walk
Thursday 25th May 2017
The hottest day of the year (so far) saw us heading out to beat the anticipated bank holiday crowds. As the original planned route for our last Peak District walk had been Win Hill it made sense to head there. As we hoped, we saw very few people, passing no-one during the ascent up Parkin Clough and even having the summit to ourselves for a good while.
Start: Ashopton Road (SK 2016 8481)
Route: Ashopton Road - Parkin Clough - Win Hill (TP) - Hope Brink - Hope Cross - Ladybower Reservoir - Ashopton Road
Distance: 8 miles Ascent: 453 metres Time Taken: 4 hrs 50 mins
Terrain: Steep start but then easy going
Weather: Very hot and sunny.
Pub Visited: The Plough Inn, Hathersage Ale Drunk: Tim Taylor's Landlord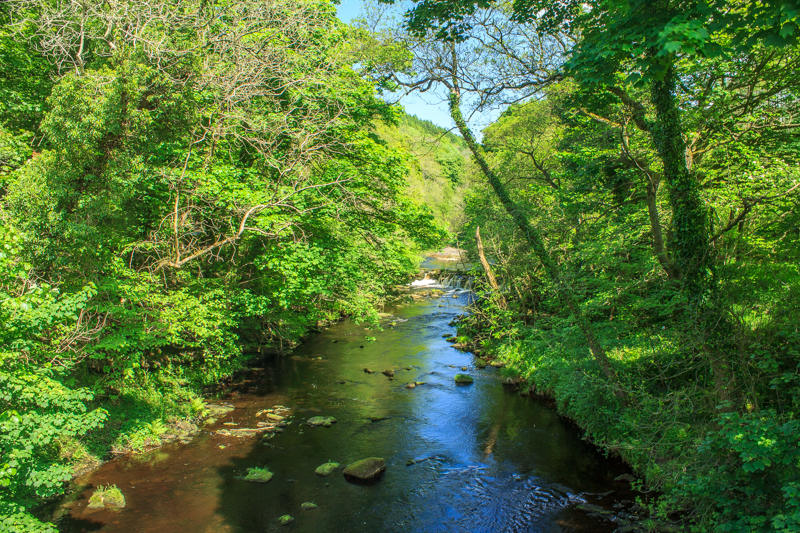 We cross the River Derwent just before we start the steep climb up Parkin Clough.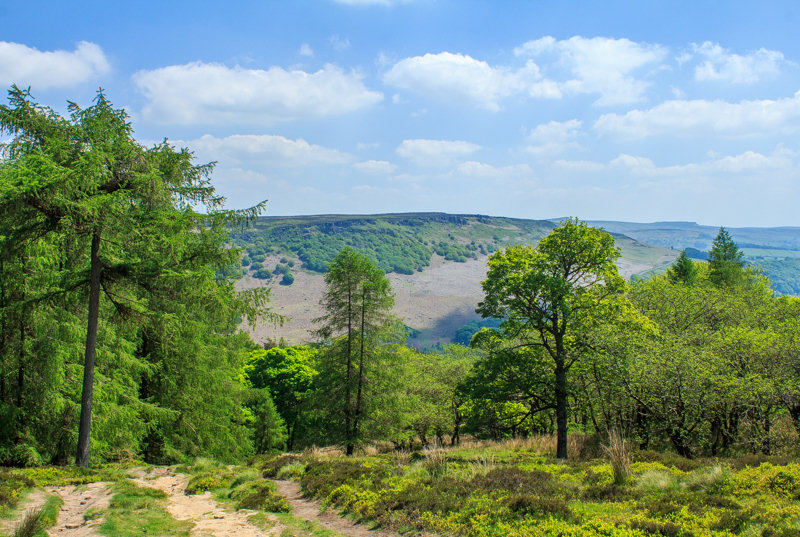 At the top of Winhill Plantation we get our first view across the valley to Bamford Edge.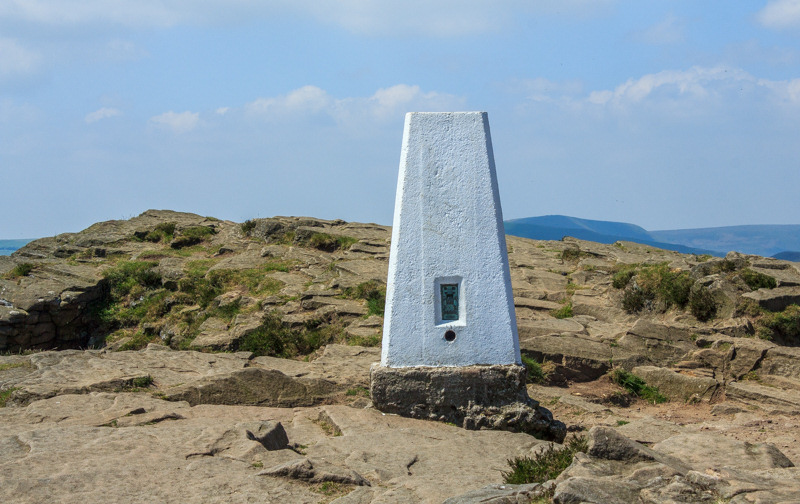 It looks like the trig has recently had a fresh coat of paint.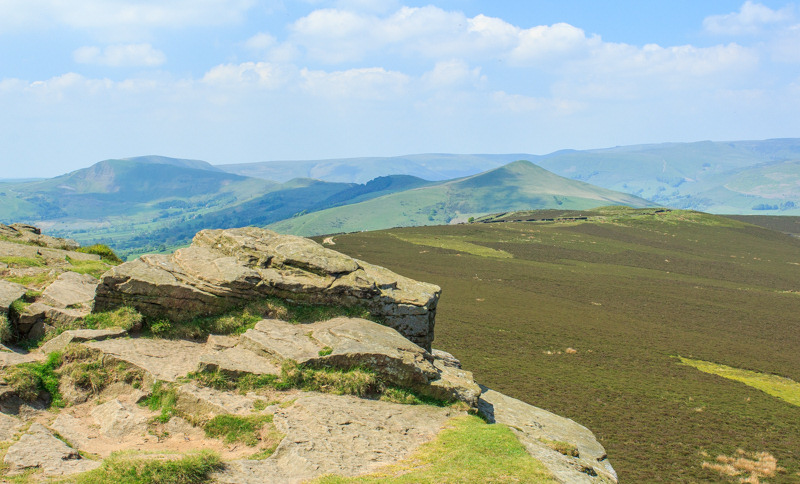 From the summit the view extends across Thornhill Brink towards the Great Ridge.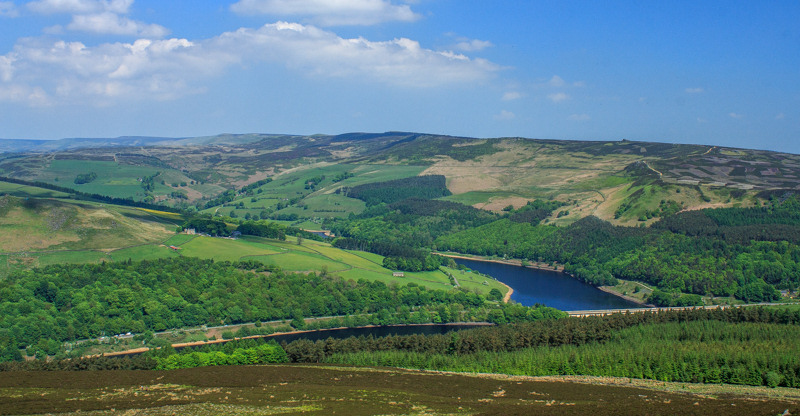 Derwent Edge across a slightly low Ladybower Reservoir.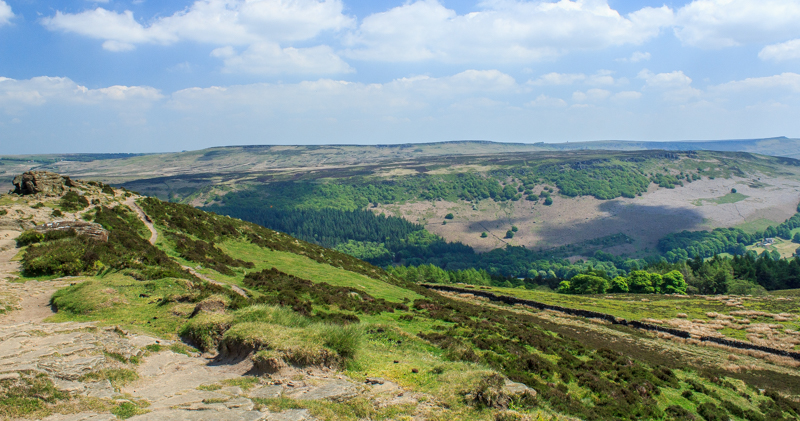 Now we are on the summit Stanage Edge and Bamford Edge are both visible.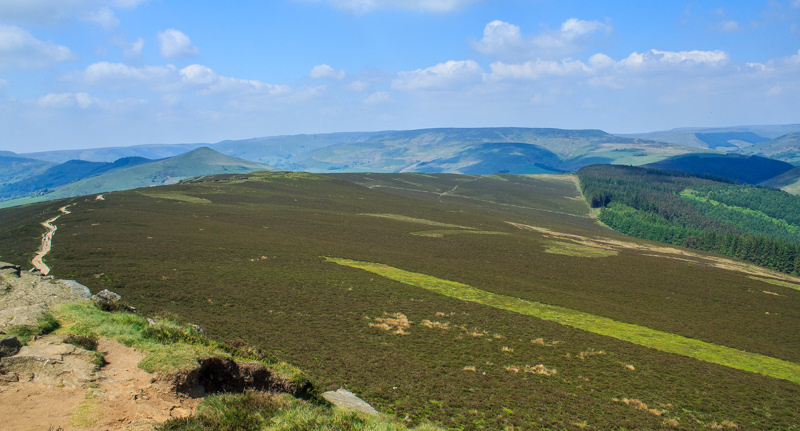 Our route will follow the path across Thornhill Brink onto Hope Brink.
First we have to drop off the top of Winhill Pike.
It's easy going along the path today, with Lose Hill dominating the scene.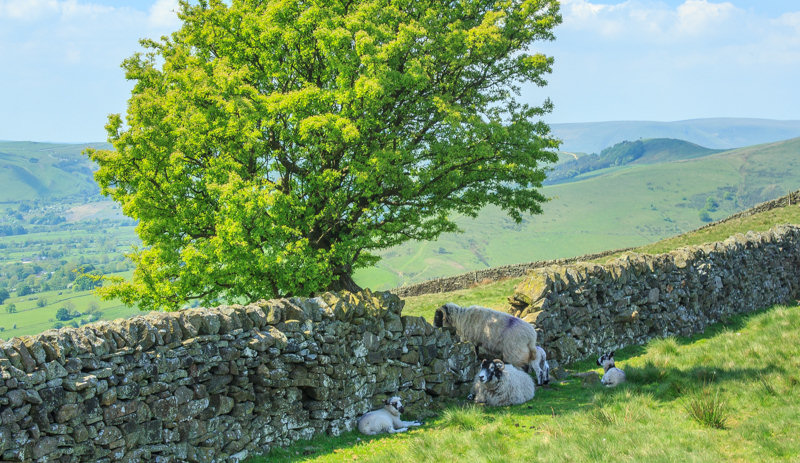 The sheep are making the most of the only shade to be found on this part of the walk.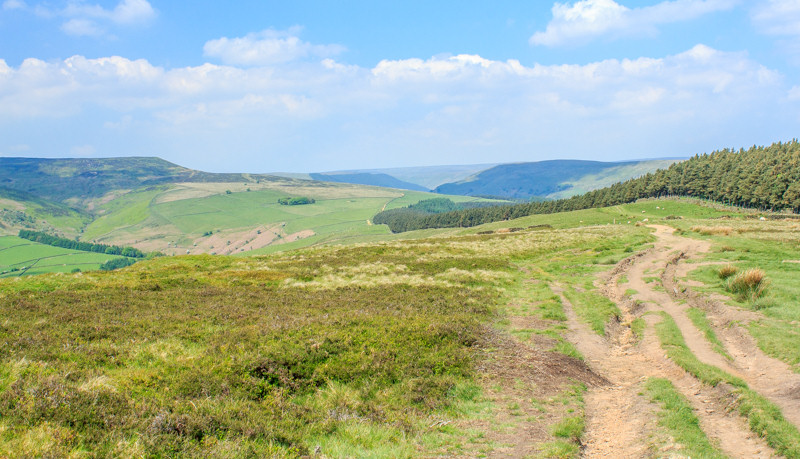 Heading across Hope Brink towards the end of the plantation.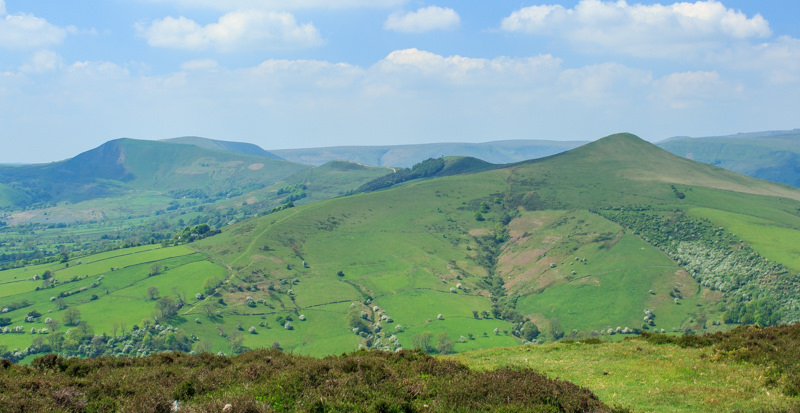 Lose Hill as we approach Hope Cross.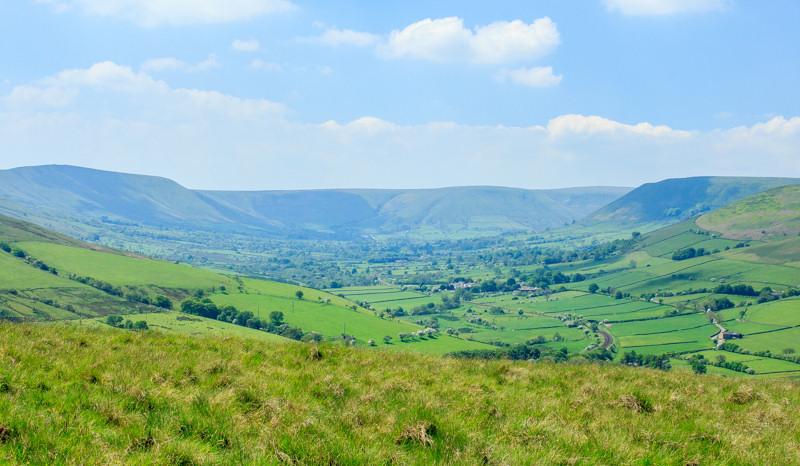 Looking along the Vale of Edale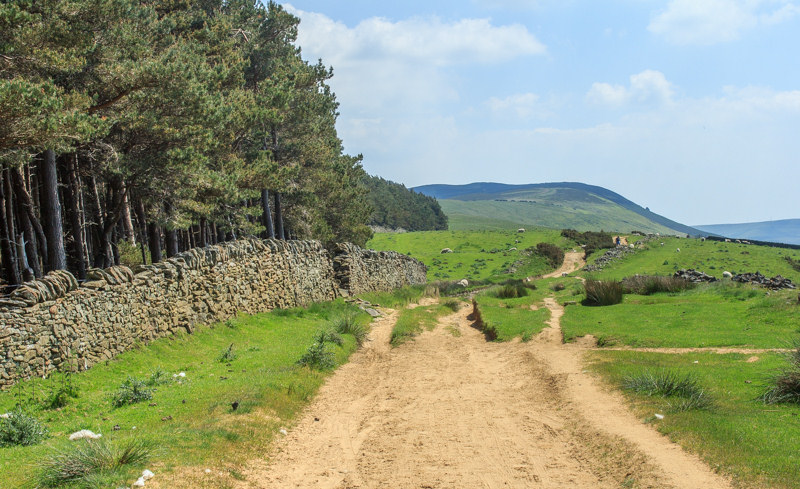 Looking back towards Win Hill.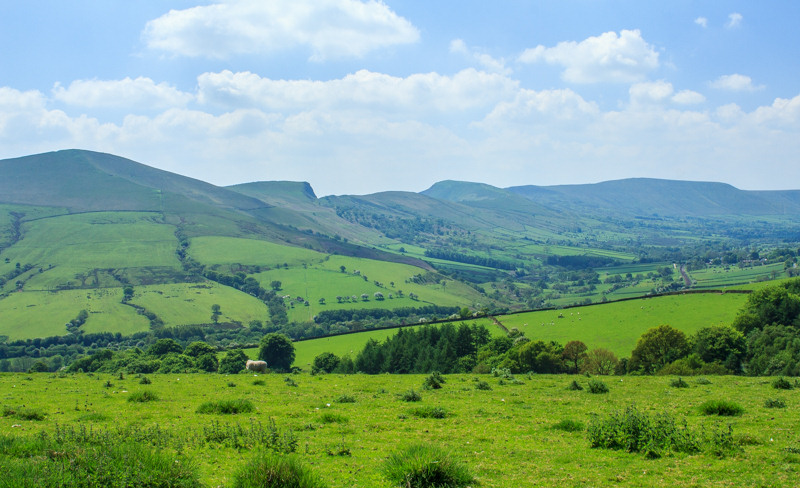 The Great Ridge and Rushup Edge.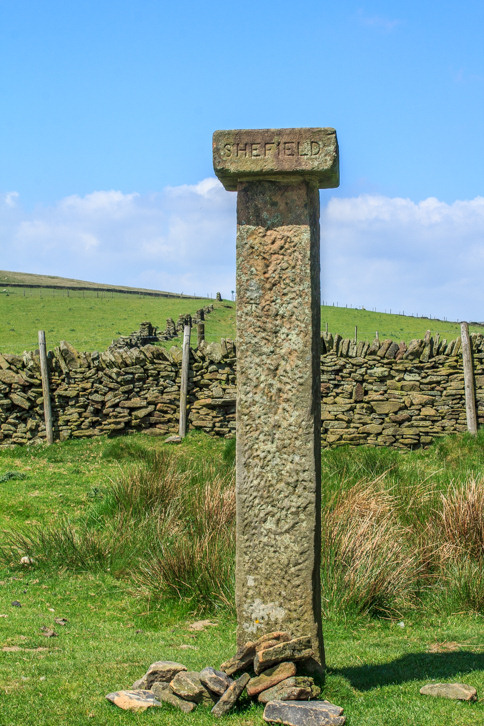 We had planned to have lunch at Hope Cross but the spot had already been taken.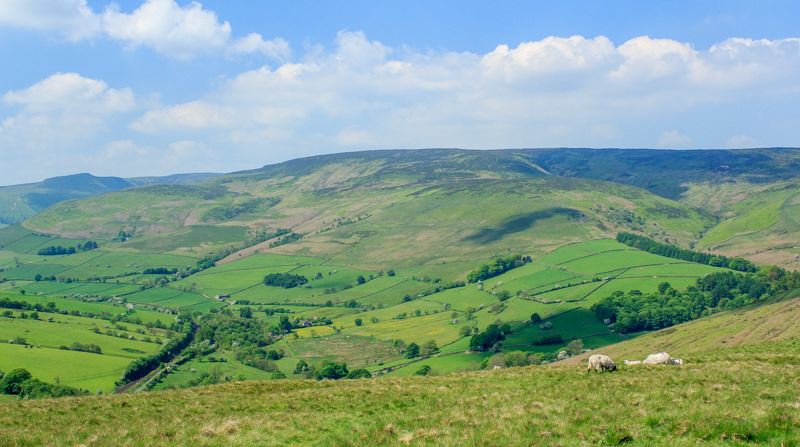 Our closest view of Kinder today, as we leave the Roman Road to head into the wood.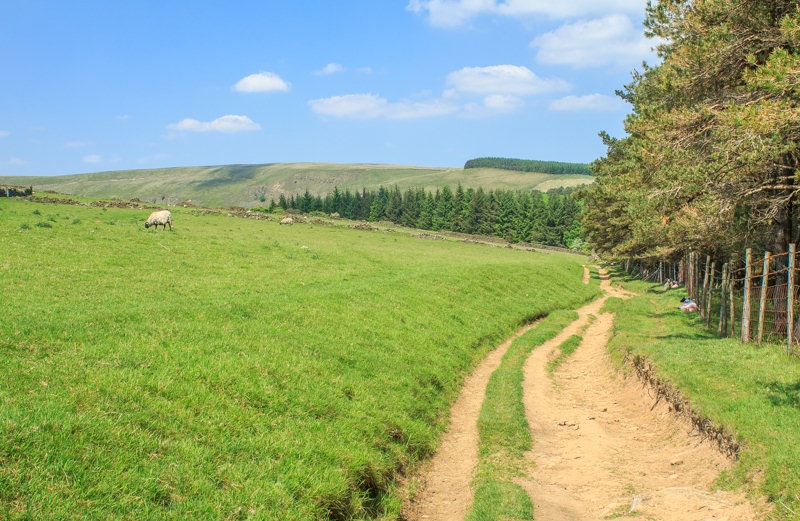 We took advantage of the shade offered by the trees to enjoy a quiet lunch with views of Pasture Tor.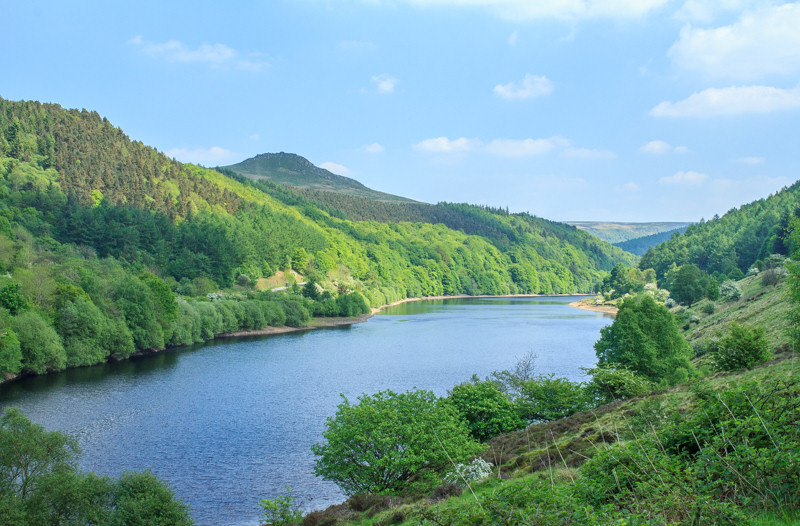 Having dropped down onto the valley floor we now have views along Ladybower towards Crook Hill.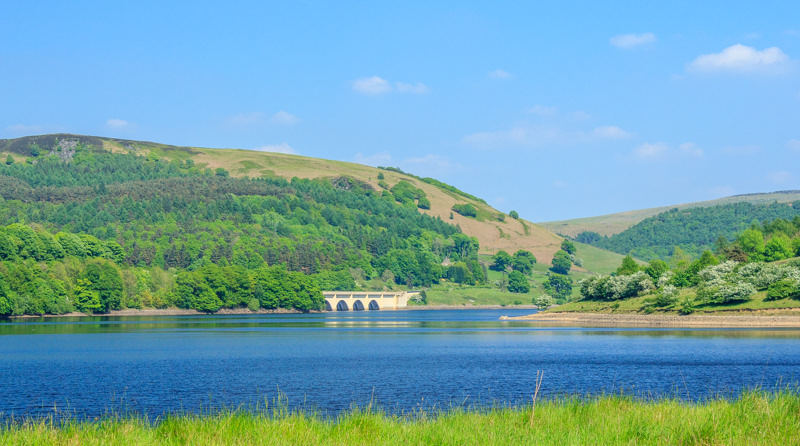 Ashopton Bridge comes into view.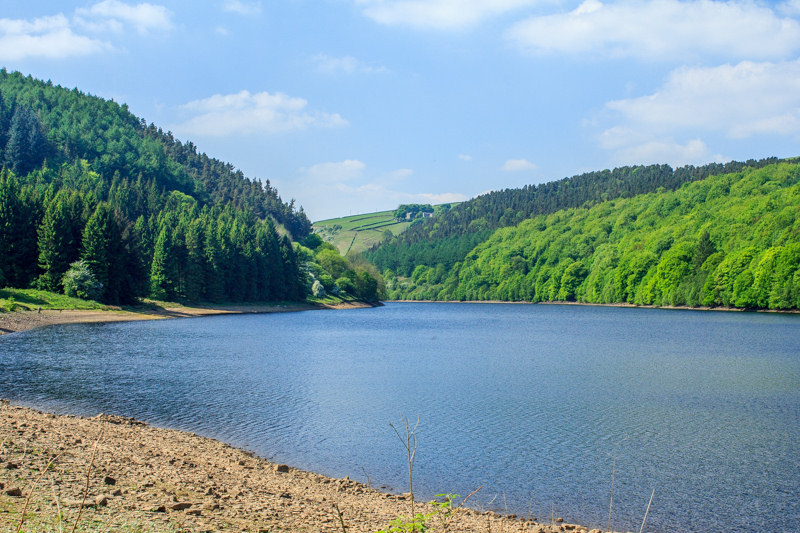 Looking back along a rather low Ladybower Reservoir.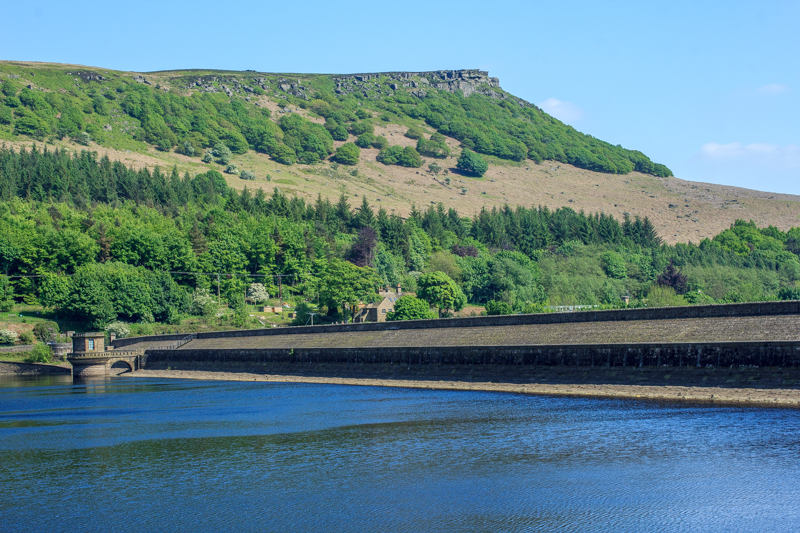 Bamford Edge is in view once again. All we need to do now is cross the dam wall.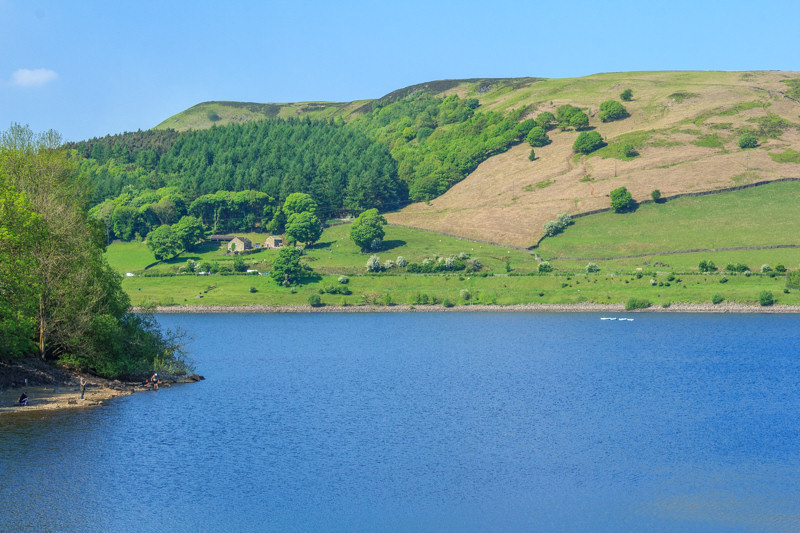 Ladybower from the dam wall, as thoughts turn to a well earned pint. Sadly the top of the valley was experiencing a power cut so we had to travel to Hathersage today before we could quench our thirst.
All pictures copyright © Peak Walker 2006-2023