Cressbrook Dale - Peak District Walk
Sunday 16th July 2017
Today we headed out for a walk along the length of Cressbrook Dale, which was suprisingly quiet for a Sunday. There was some thought of bagging the trig point at Wardlow Hay Cop but the young cows on the path along the steep hillside to the trig meant it would wait for another day.
Start: Tideswell Dale car park (SK1536 7424)
Route: Tideswell Dale car park - Litton - Cressbrook Dale - Water-cum-Jolly - Miller's Dale - Tideswell Dale - Tideswell Dale car park
Distance: 6.75 miles Ascent: 347 metres Time Taken: 3 hrs 45 mins
Terrain: Clear and easy paths
Weather: Blue sky and warm
Pub Visited: Red Lion, Litton Ale Drunk: Peak Ales, Bakewell Best Bitter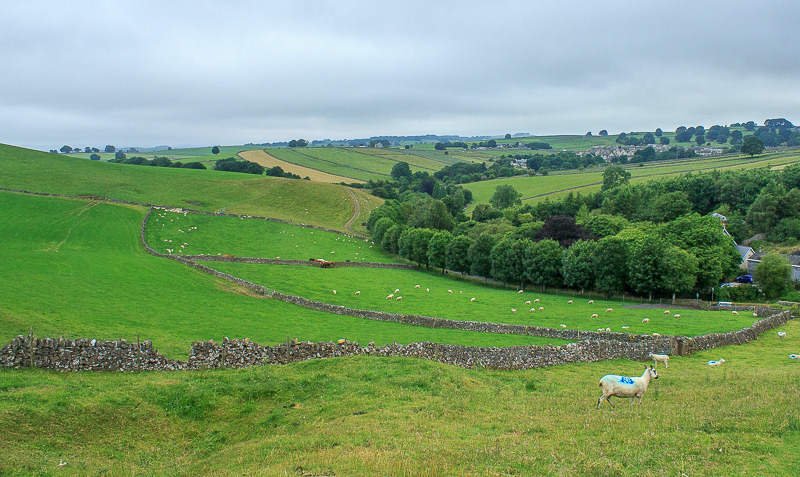 Rather than walk along the road we head uphill and follow the footpath across the fields to Litton. Looking back we are rewarded with views across to Tideswell.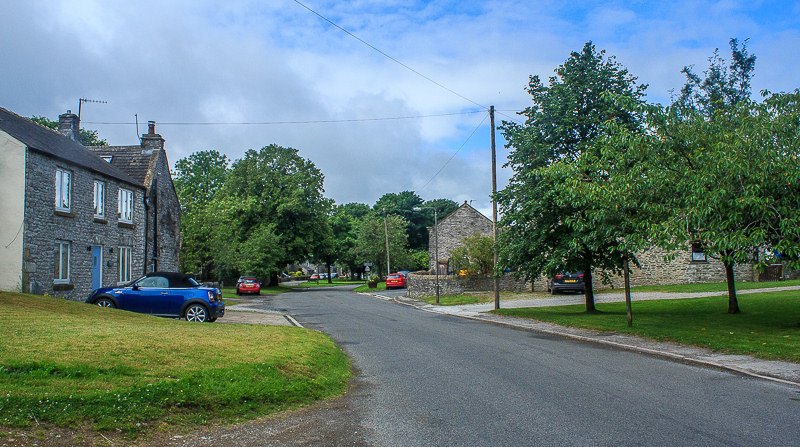 We walk through the rather quiet village of Litton, which would be much busier when we returned after the walk for a drink.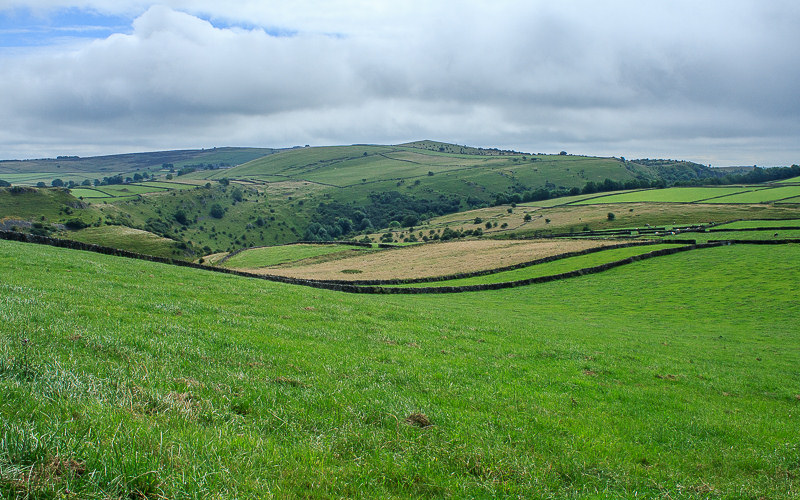 As we head out of the village the views extend across Cressbrook Dale to Wardlow Hay Cop.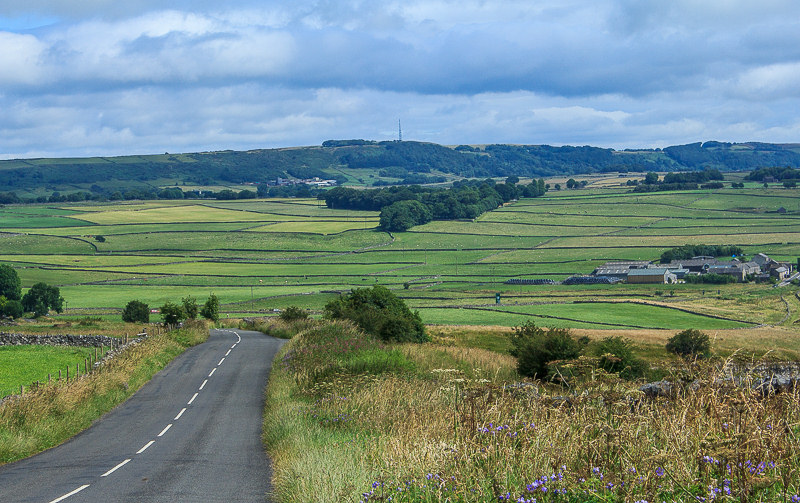 Ahead of us Eyam Edge is in view.
From the road we soon have views of Peter's Stone.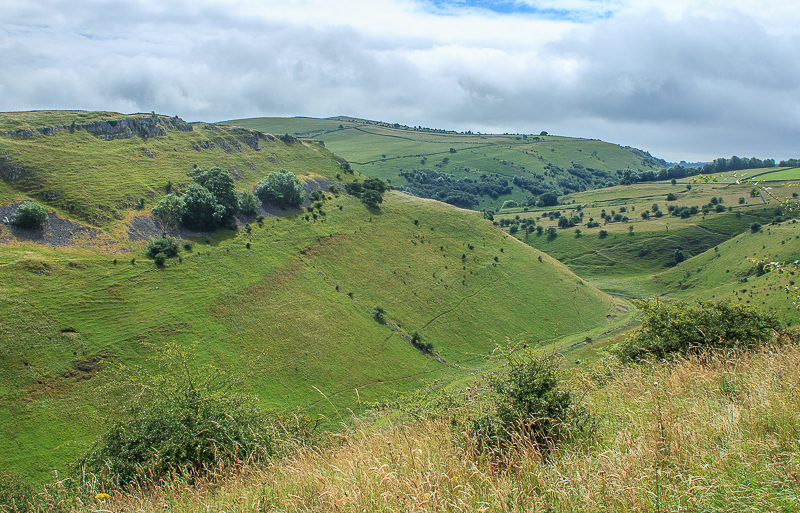 Cressbrook Dale looks rather quiet for a Sunday.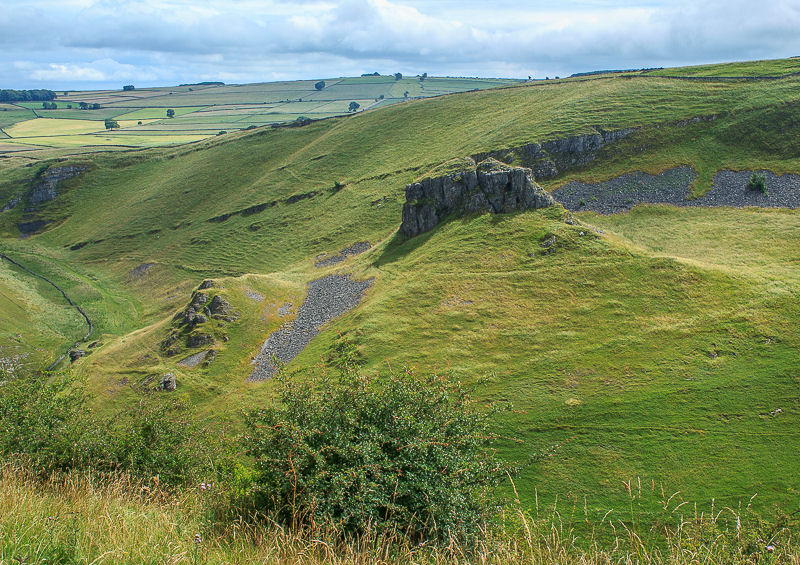 Peter's Stone from the path along the cliffs above Cressbrook Dale.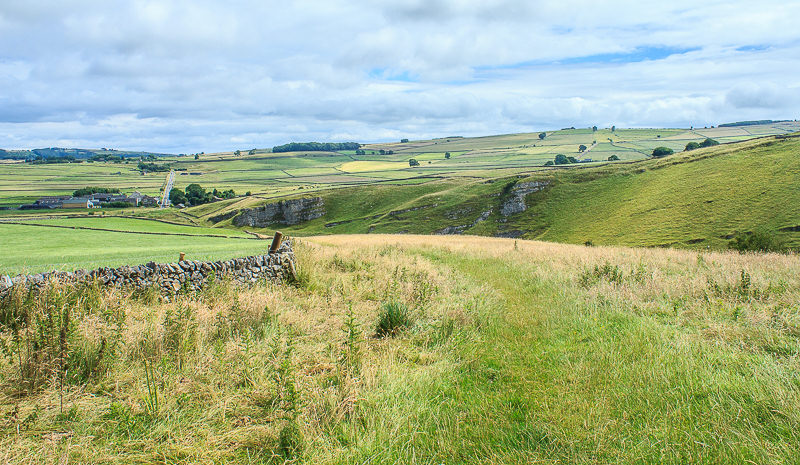 Looking towards the hamlet of Wardlow Mires as we head for Cressbrook Dale.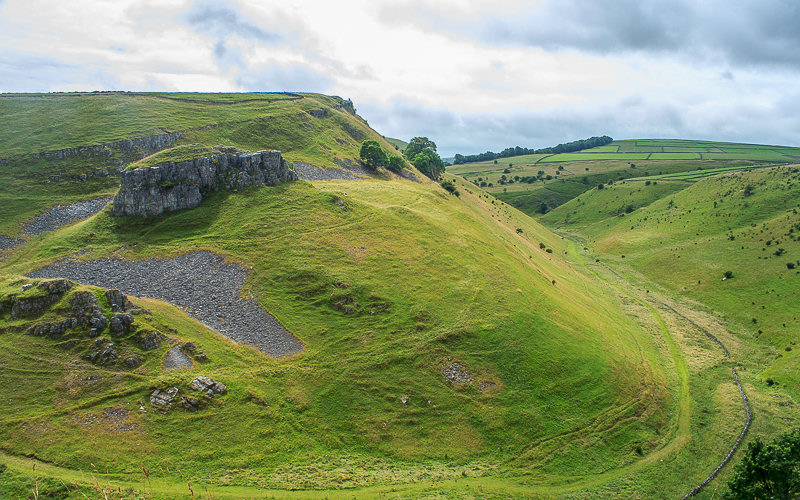 Peter's Stone and Cressbrook Dale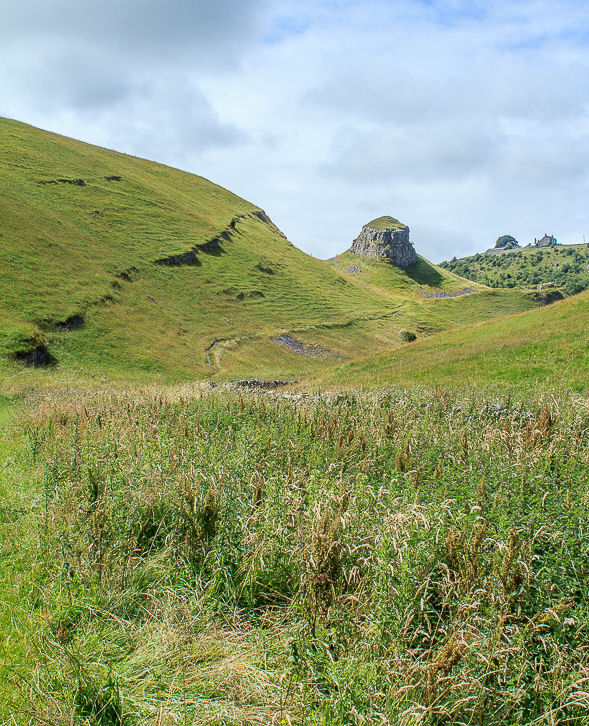 From the valley floor Peter's Stone looks much taller.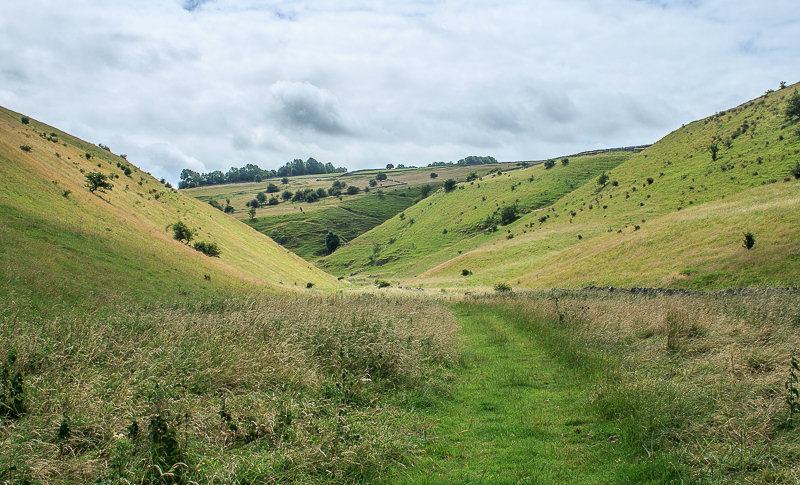 We are soon walking through Cresbrook Dale, which is still strangely quiet. Maybe they are all at home waiting to see who the 13th Doctor will be.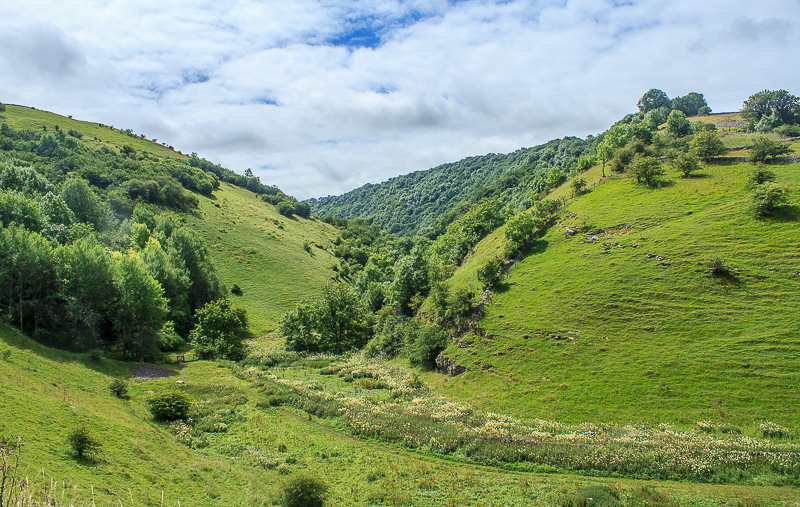 Instead of continuing along the bottom of the dale we head up to check out the path to Wardlow Hay Cop.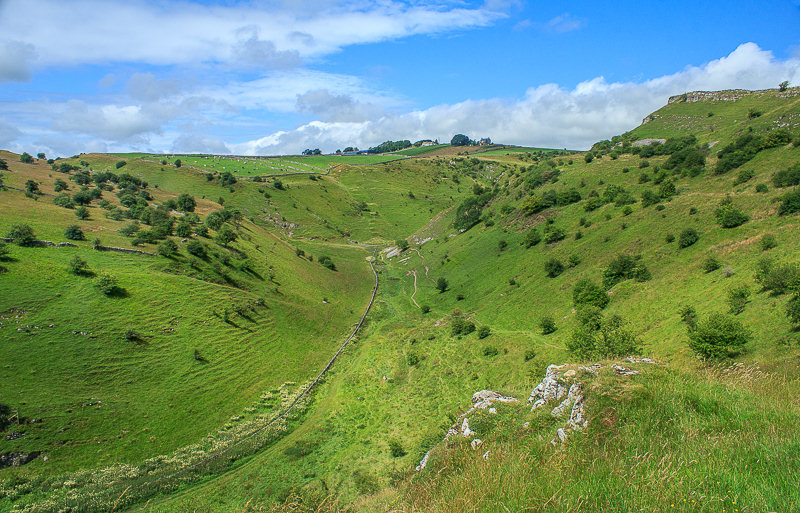 It's a long time since we have been up here and I'd forgotten how good the view is.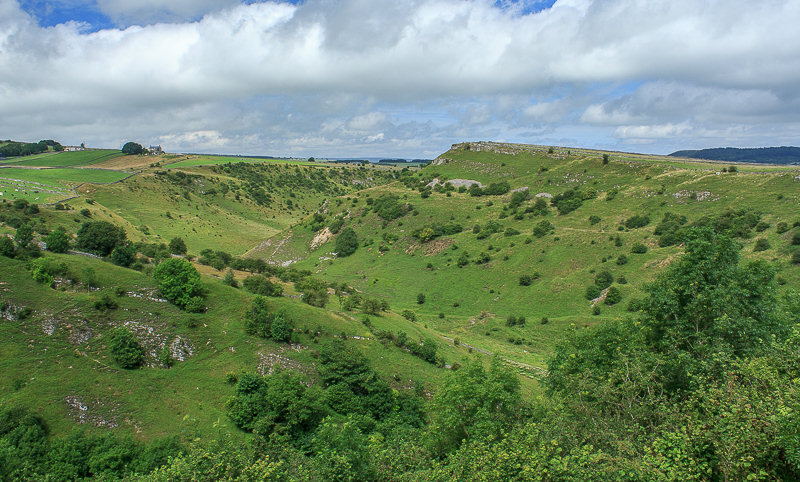 Another view of the dale before we head down into the woods.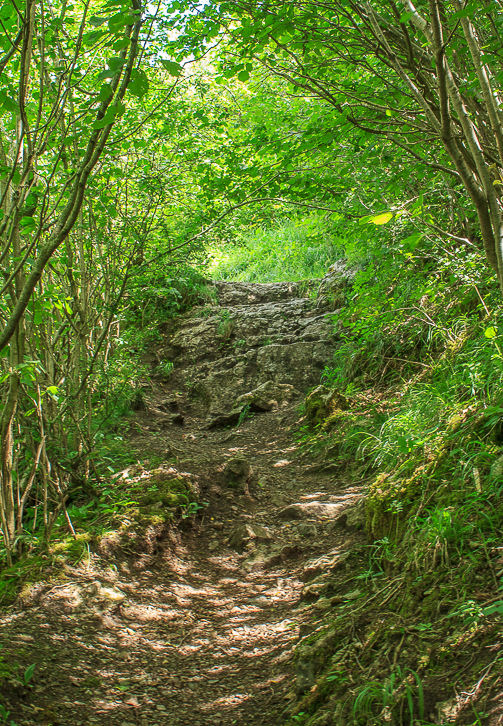 I wouldn't fancy doing this section in the wet.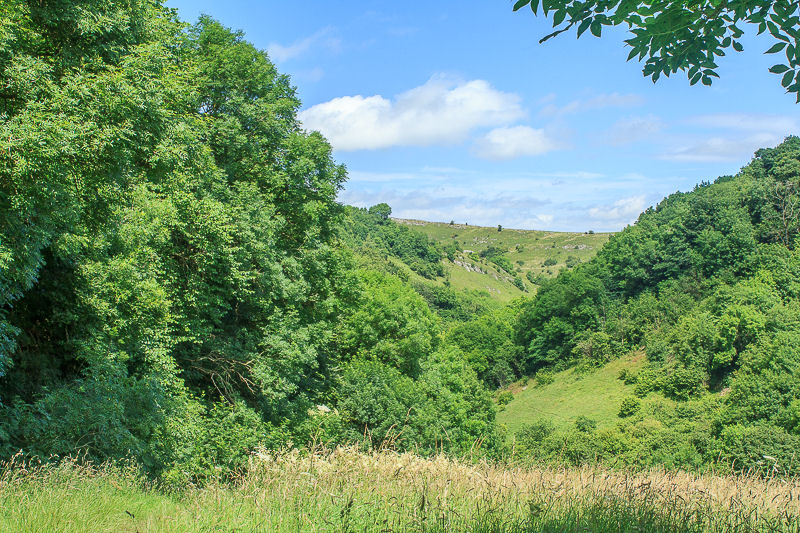 Having reached the valley floor we pass on the muddy trek through the woods and instead head up again, for lunch with views across Cressbrook Dale.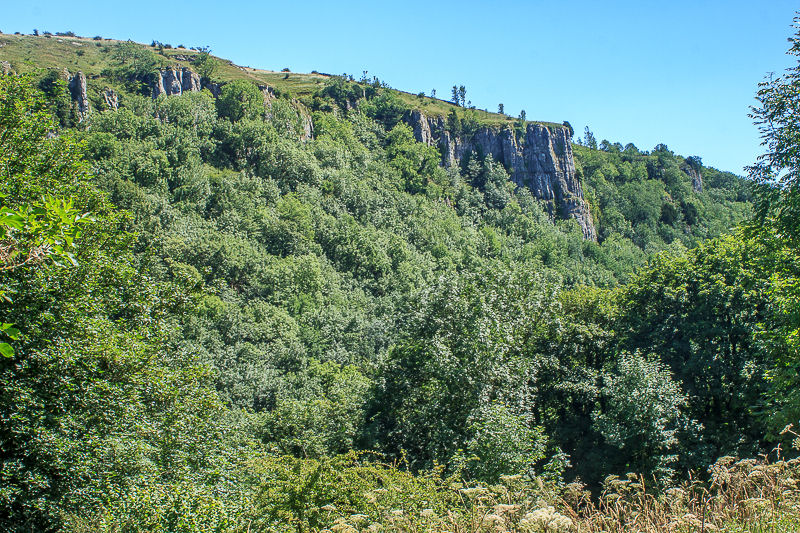 From this path we get views across the valley to Ravencliffe,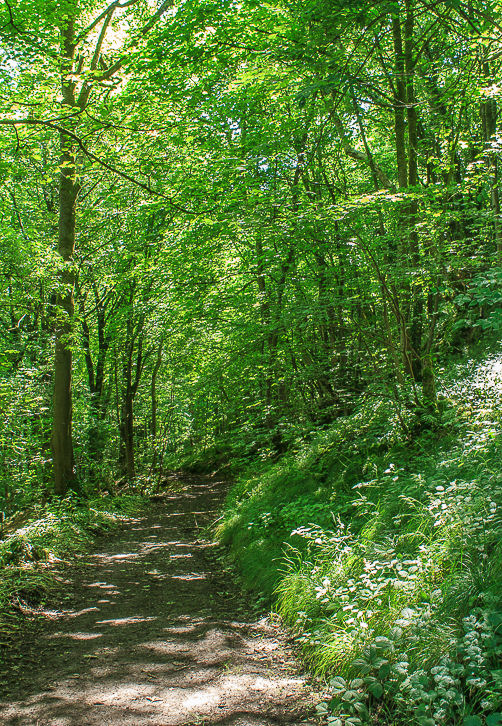 The path soons enters the wood.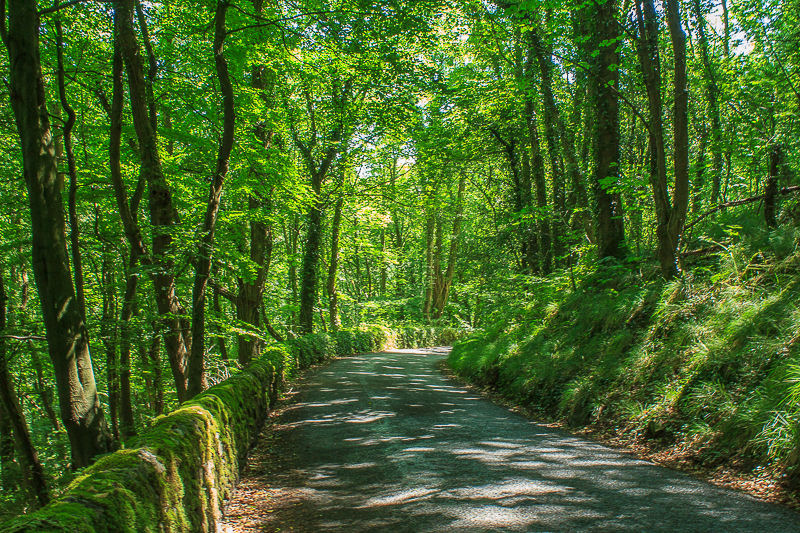 Heading downhill again, along the lane to Water-cum-Jolly.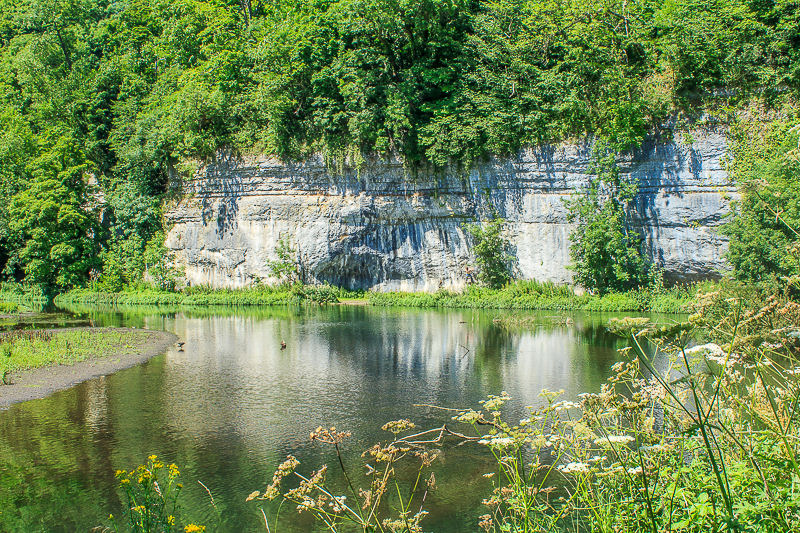 The Rubicon Wall as expected on a day like today had a few climbers exploring it.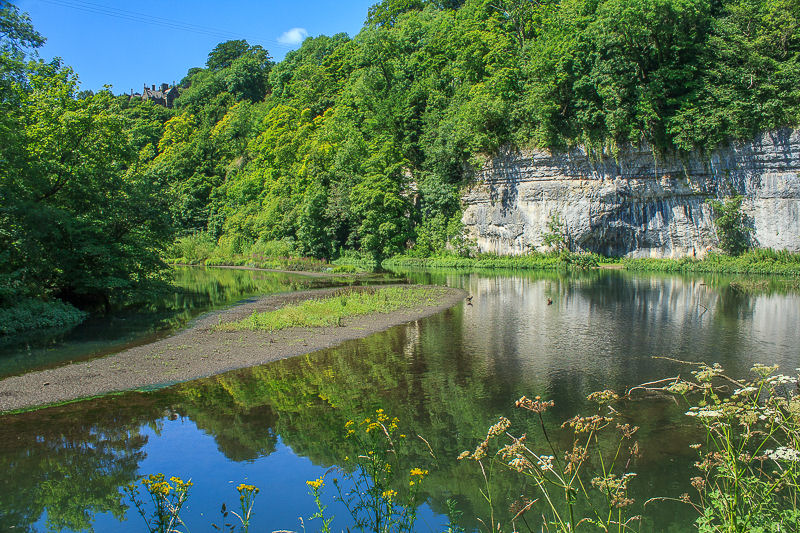 Either the water is very low or this bank is new.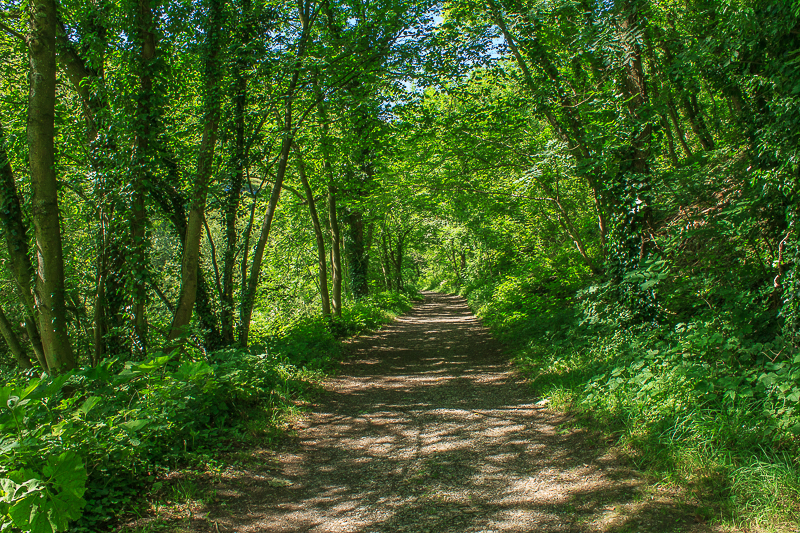 We are soon back in the shade as we head along Miller's Dale.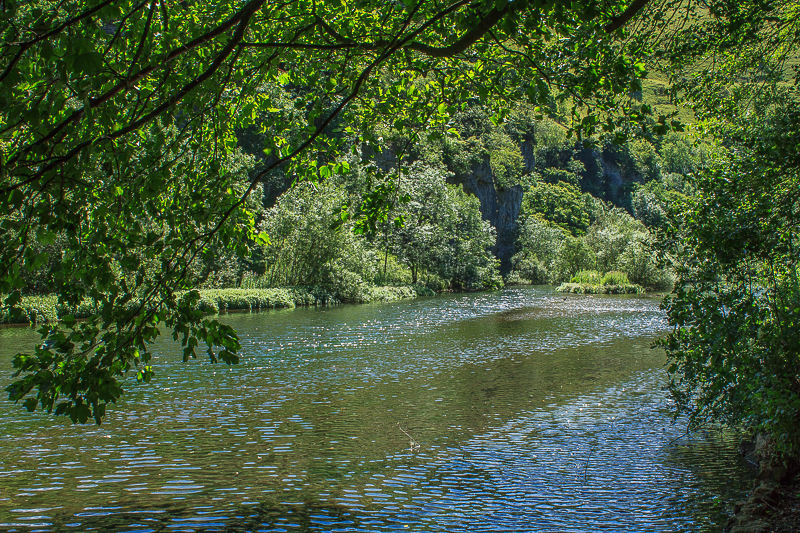 Sunlight on the River Wye, which disappeared in places as we headed through Miller's Dale.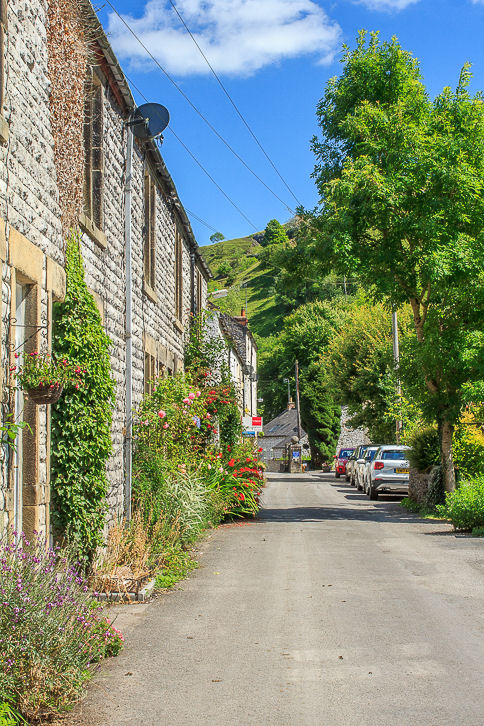 Just beyond the cottages in Litton Mill we found a seat
where we could enjoy the shade with views of the river.
Tideswell Dale is a mixture of open meadows and shaded woodland.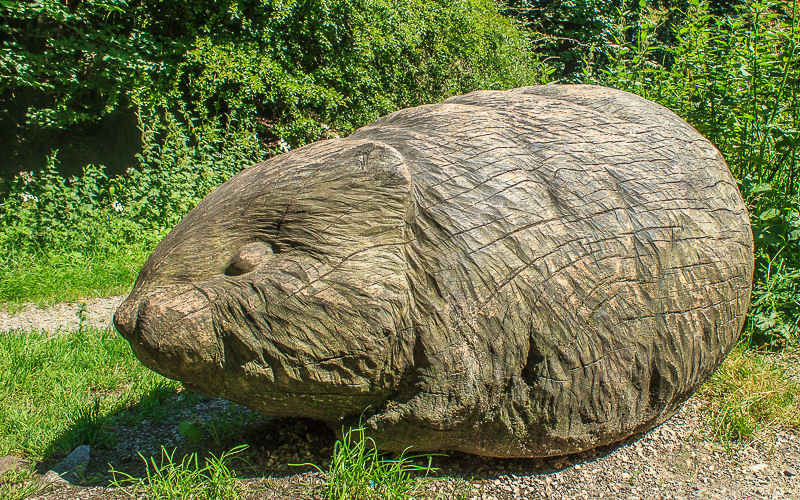 Nearly back at the car park and we pass this sculpture.
All pictures copyright © Peak Walker 2006-2023