Padley Gorge - Peak District Walk
Thursday 28th September 2017
I headed out today on a walk that was in part research for my photography. The plan was to see how autumnal-like the leaves were in Padley Gorge whilst also hoping to get to Over Owler Tor for the sunset.
Start: Surprise View car park (SK 2523 8012)
Route: Surprise View car park - Bole Hill Quarry - Padley Gorge - Burbage Valley - Carl Wark - Hathersage Moor - Over Owler Tor - Millstone Edge - Surprise View car park
Distance: 5.25 miles Ascent: 286 metres Time Taken: 3 hrs
Terrain: Clear paths, some across moorland
Weather: Warm and sunny
Pub Visited: None Ale Drunk: None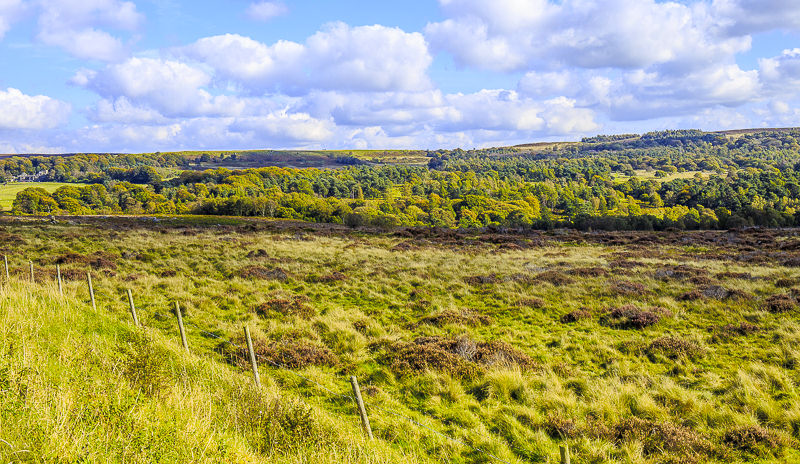 Looking across Lawrence Field and much of the Longshaw estate from the road.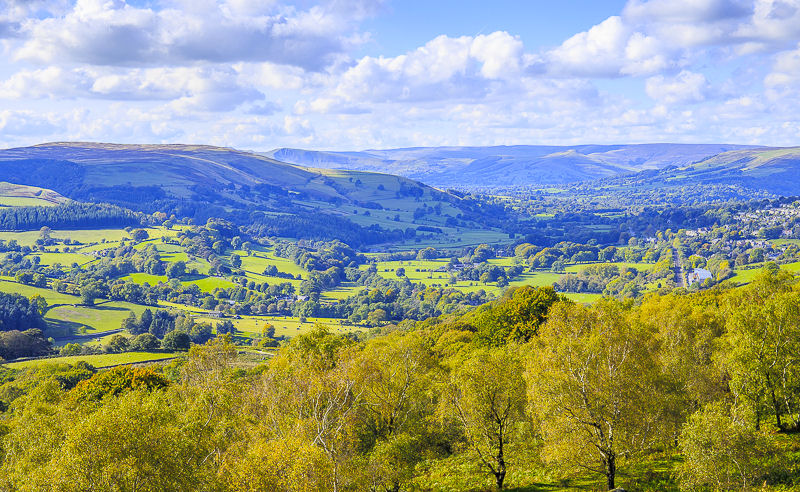 I usually take one of the footopaths into Lawrence Field but today I continue down the road and get this view across the Hope Valley to Offerton Moor.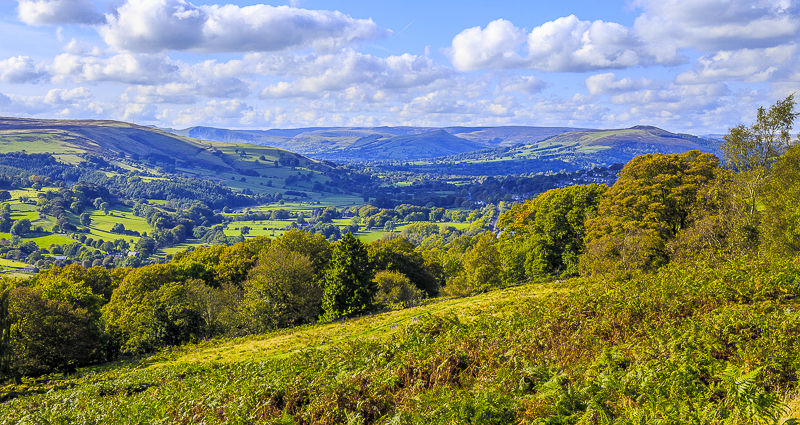 As I go through the gate to access the footpath to Bole Hill Quarry the view widdens out to include Win Hill.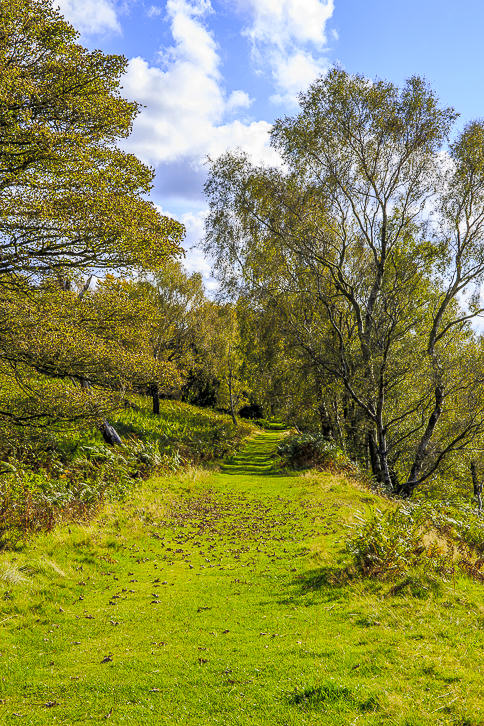 Despite the traffic walking down the road to this entrance avoids the narrow path
and descent I usually follow into the wood and makes accessing the wood much easier.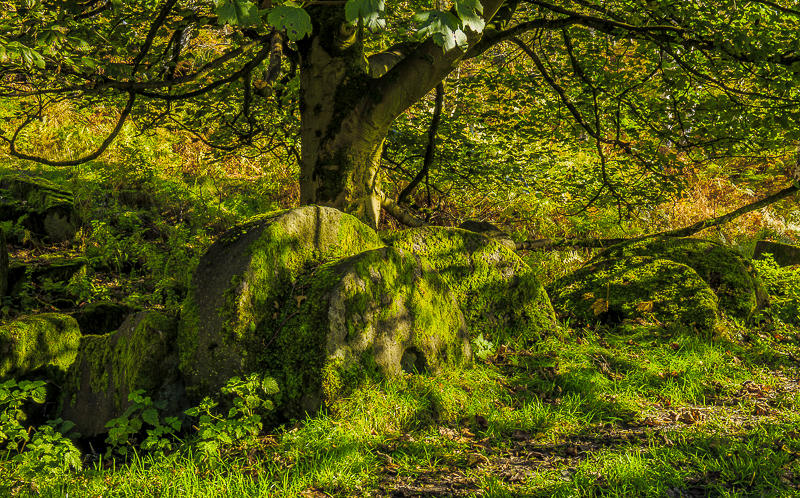 The much photographed millstones that are found in Bole Hill Quarry.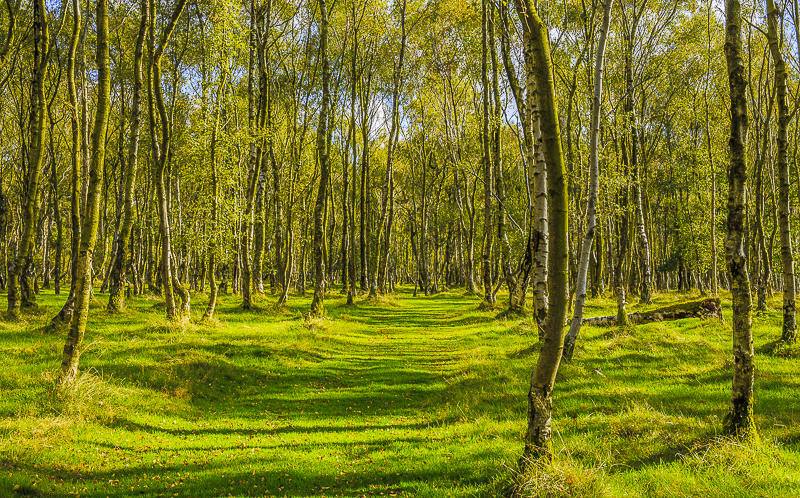 It is really peaceful walking through here, with just the sound of some climbers over to my left to 'disturb' the silence.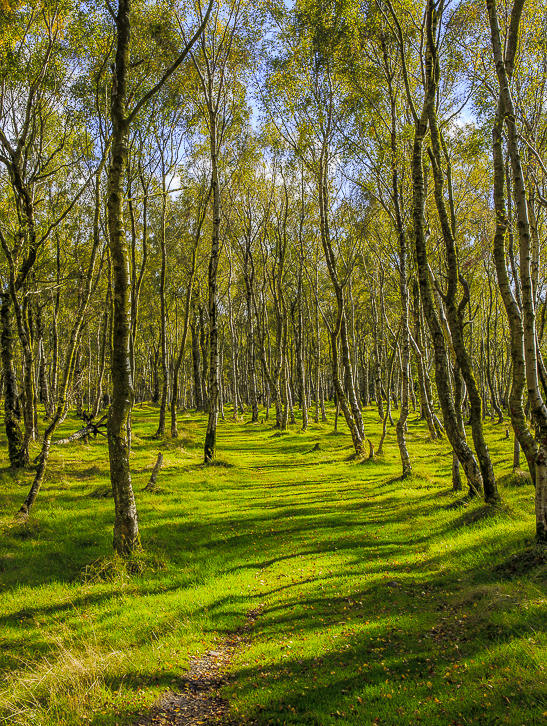 I opt for lunch in the shade of the trees, although finding a spot that wasn't
damp and muddy proved a little tricky.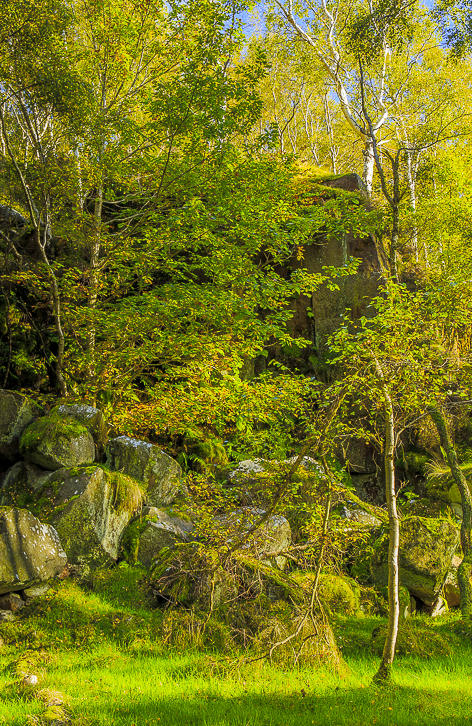 I don't have much time to explore the quarry today but the light
catching this tree, next to the rocks, catches my attention.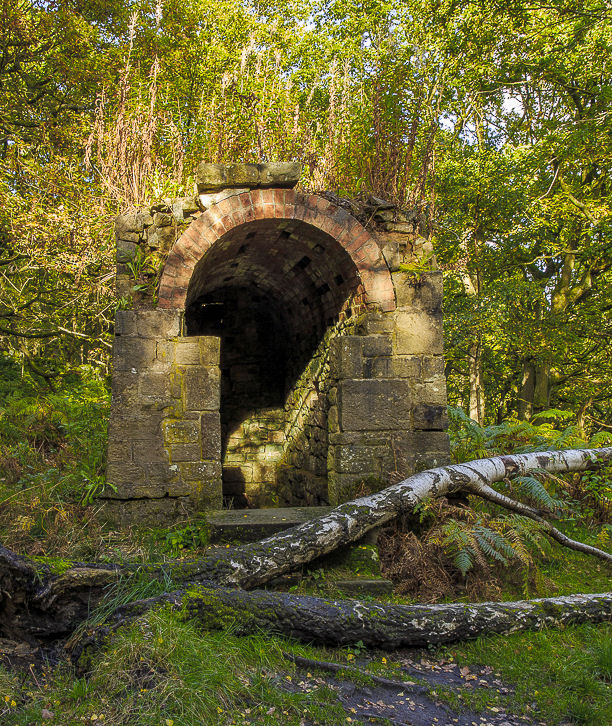 As I follow the footpath into Padley Gorge I pass this building,
it previoulsy stored the powder used in the quarry.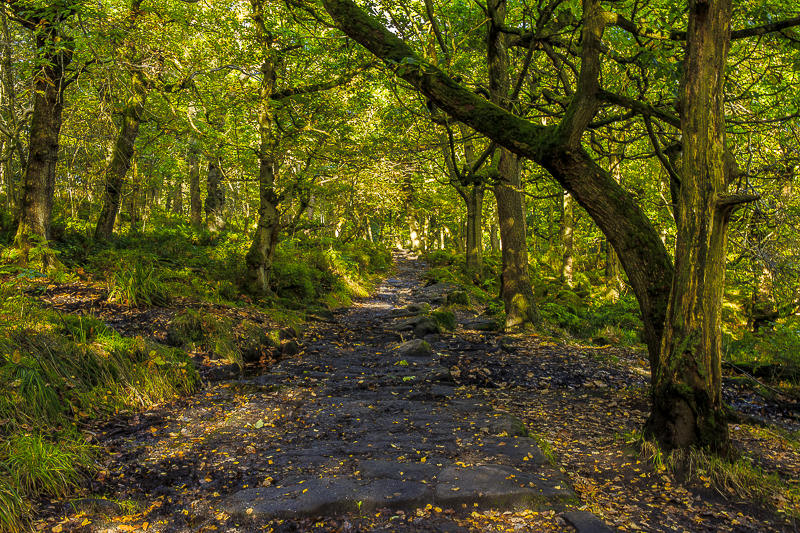 It is only a few yards from the main footpath through Padley Gorge.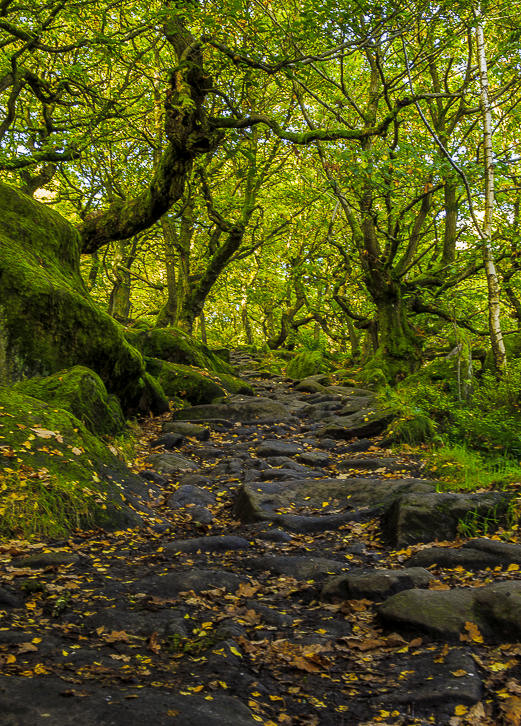 The trees haven't yet turned orange and yellow so it looks like I'll have to come back
in another couple of weeks to see if I can get a similar shot with autumnal colours.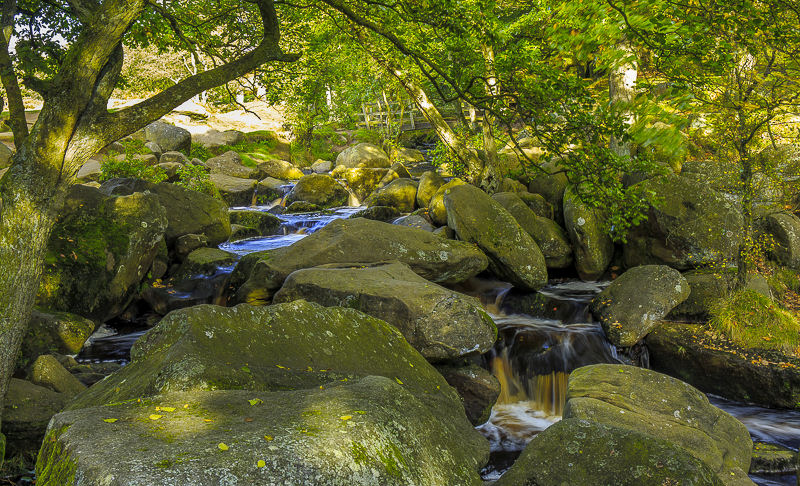 I had planned on taking some long exposure shots of the falls but had left one vital bit of equipment at home, yet another excuse for returning here.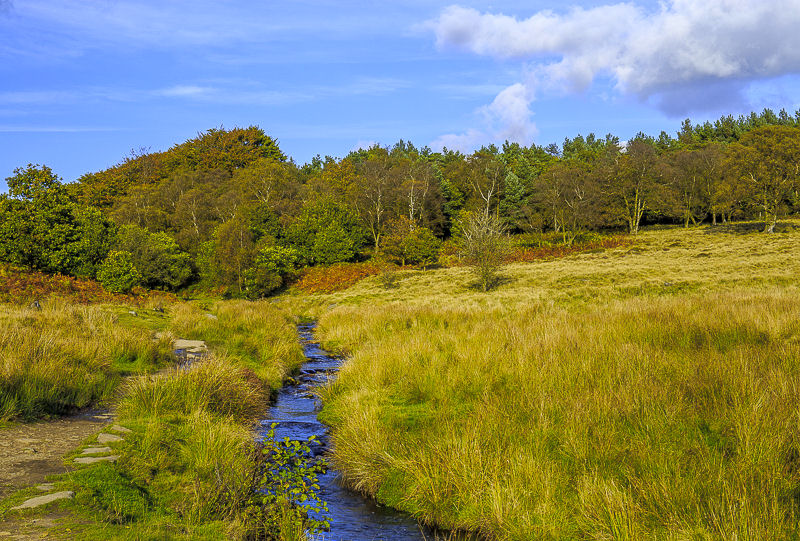 Once out of Padley Gorge the ascent stops and there is a lot less mud to avoid.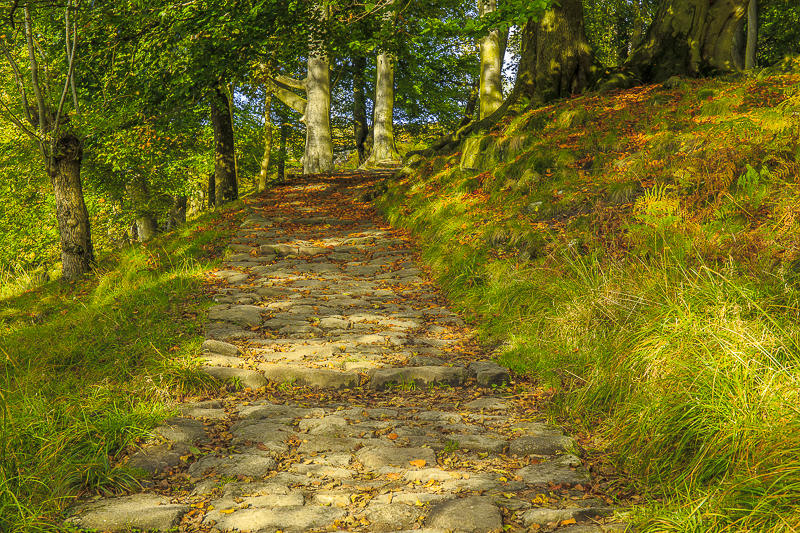 Signs of Autumn as I approach Burbage Bridge.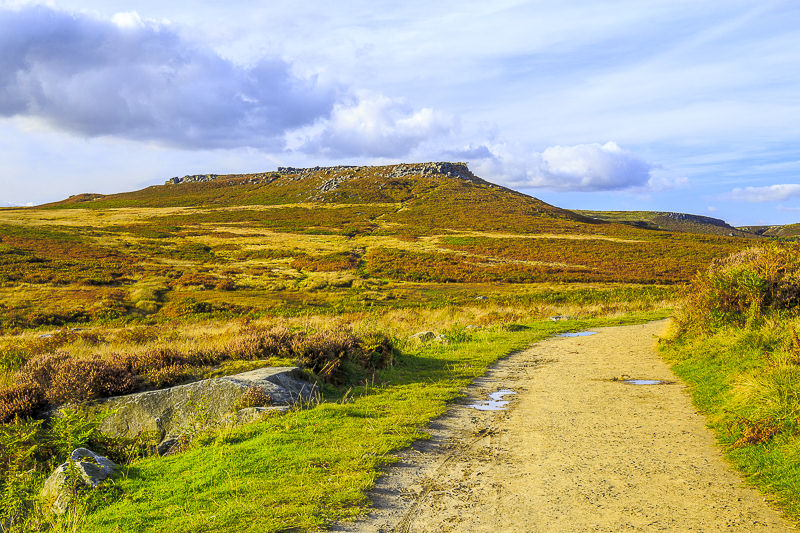 Having crossed the road I only passed two other people during the rest of the walk.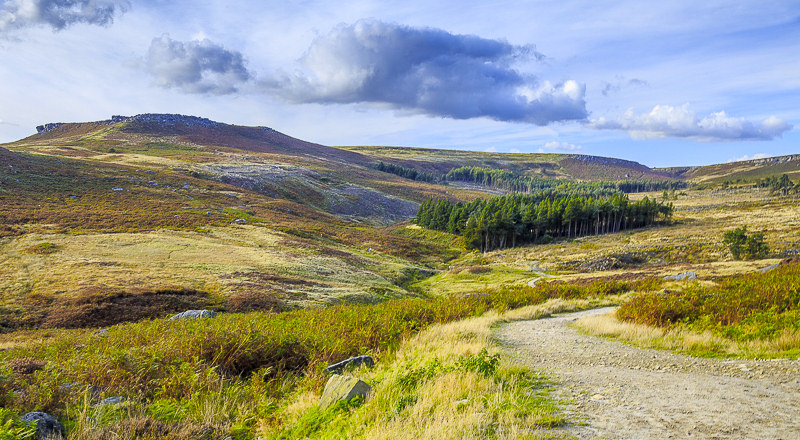 Looking along a strangely deserted Burbage Valley.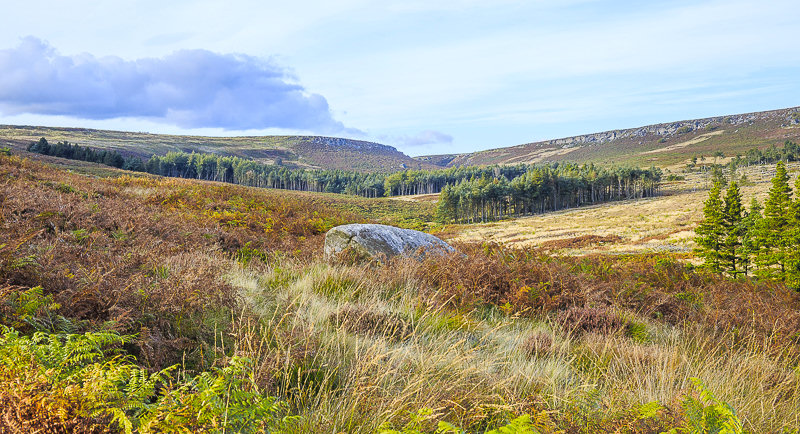 Looking towards Fiddler's Elbow as I start the muddy ascent towards Carl Wark.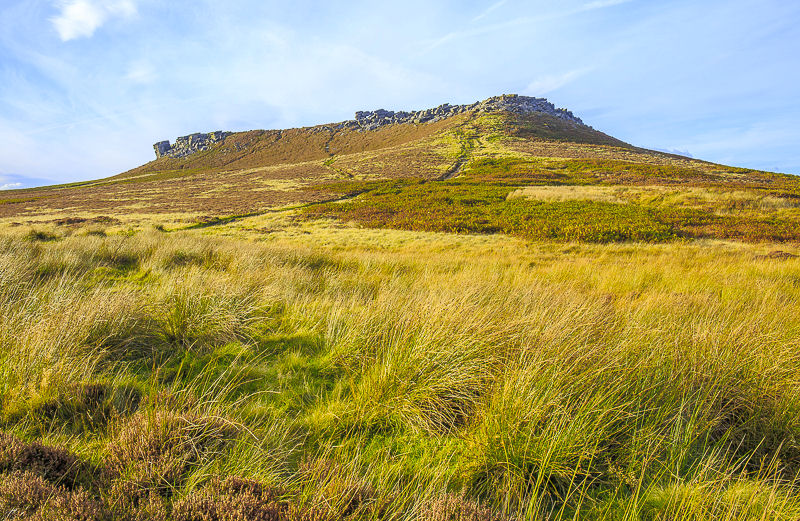 The sun lights up Higger Tor as I approach the path that links it to Carl Wark.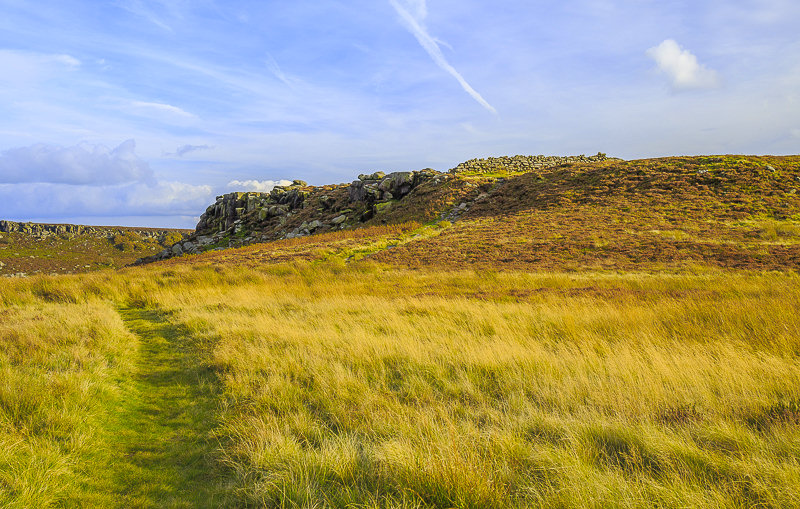 I debate heading onto Carl Wark for some shots of Higger Tor but pass because I'm concerned I might not make Over Owler Tor before sunset. I should have checked the time because I had an hour to spare.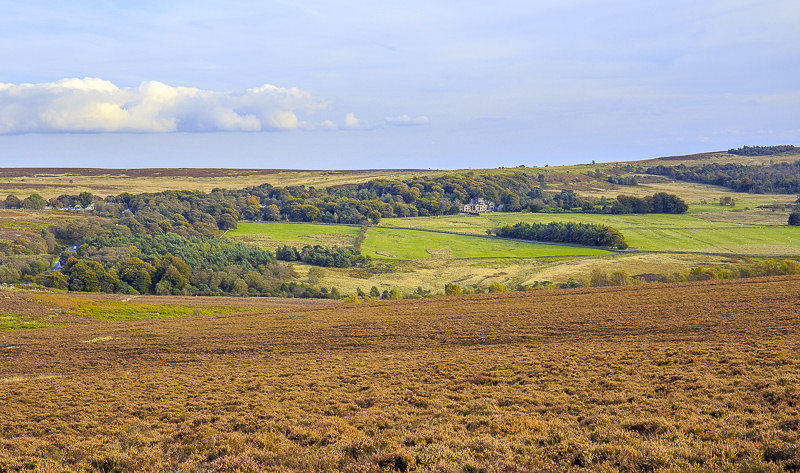 Heading across the moor and I get a great view across the moor to Longshaw Lodge.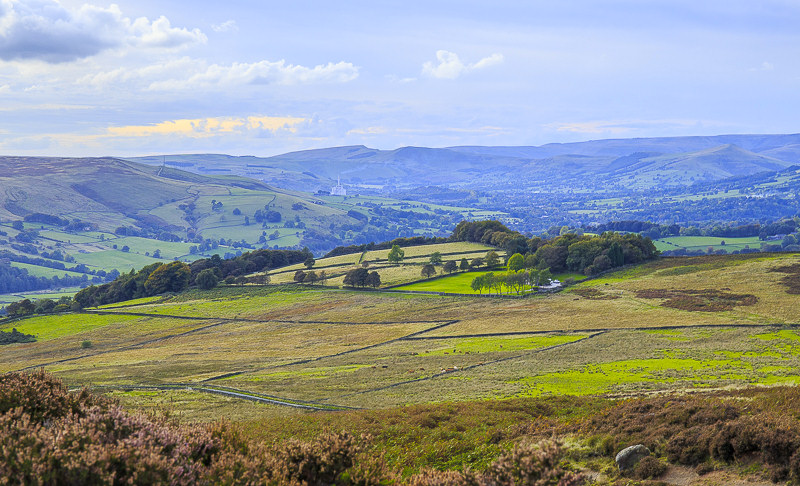 Looking towards the Hope Valley and I'm starting to notice a bank of cloud appearing.
Heading along the path towards Over Owler Tor.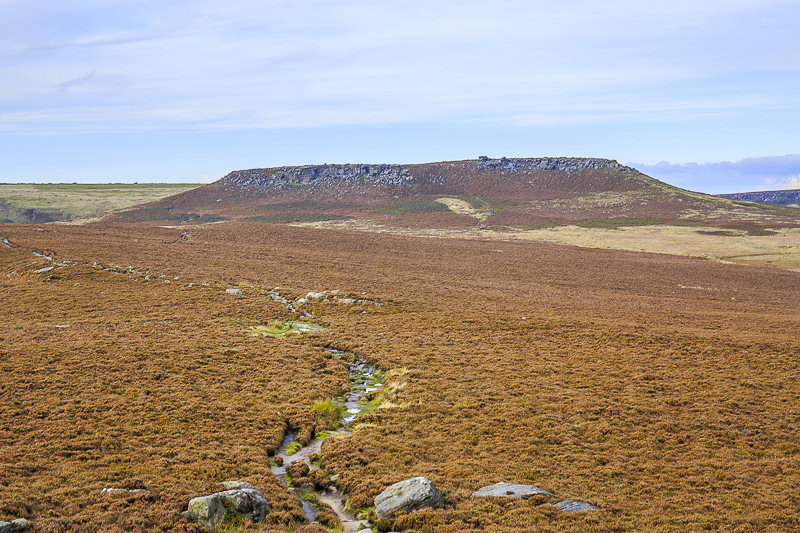 Looking back to Higger Tor from Over Owler Tor.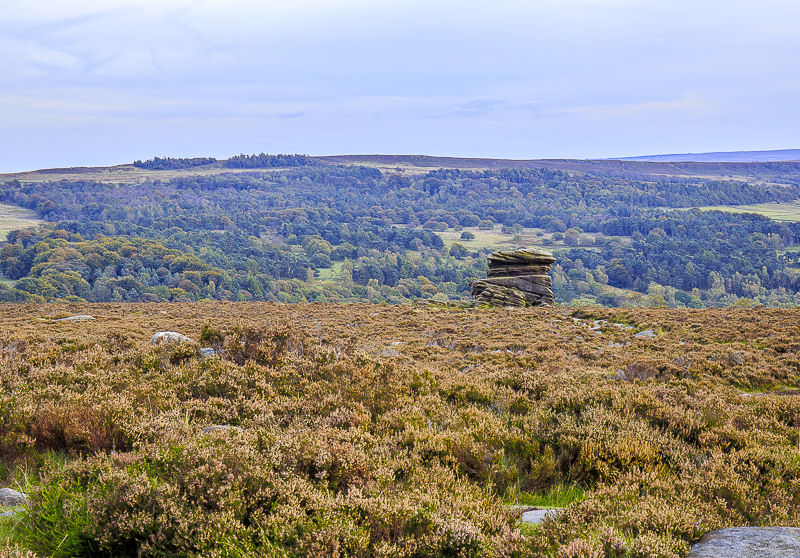 Looking towards Mother Cap from Over Owler Tor.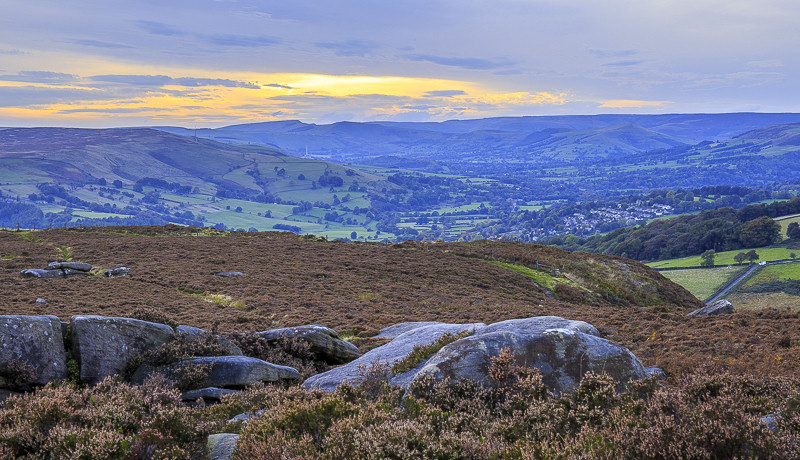 When I reached Over Owler Tor there was still an hour until sunset so I sat on the rocks admiring the view across Millstone Edge trying to decide where to set up my camera.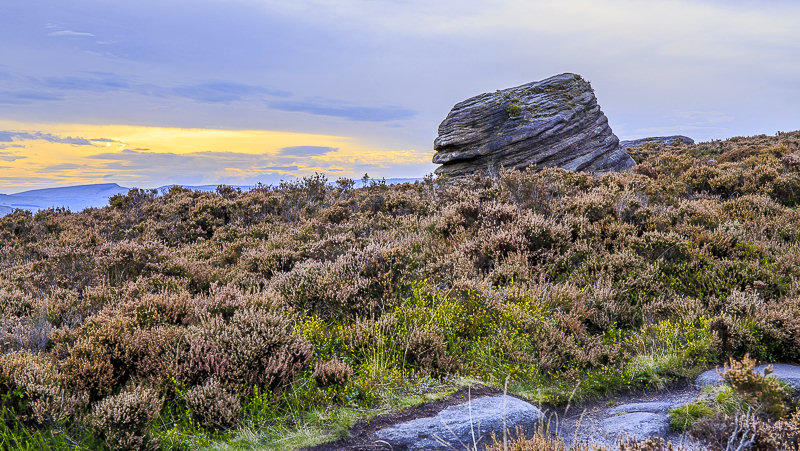 Some time was spent wandering around the Beehive and Mother Cap trying to decide if there was a location I liked.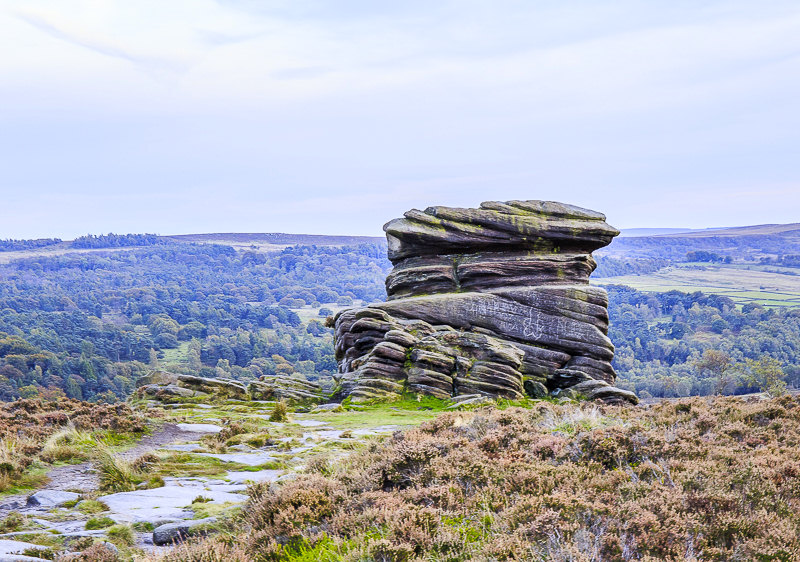 Neither location appealed so I decided to change my plans and headed for Millstone Edge.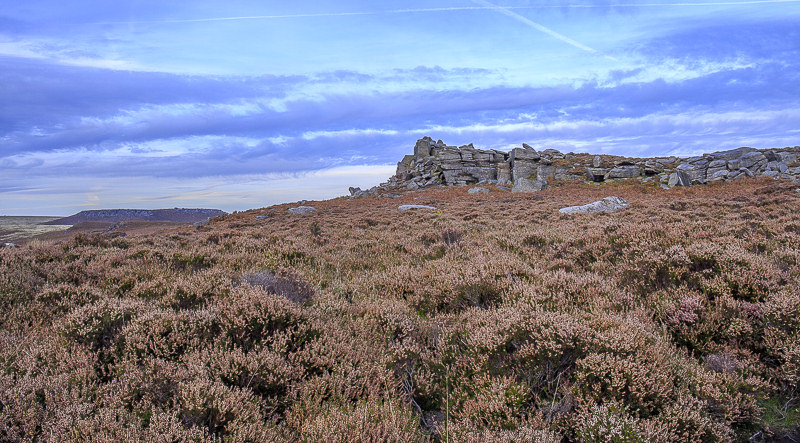 Looking back to Over Owler Tor from Millstone Edge.
Sunset over Eyam Moor, from Millstone Edge.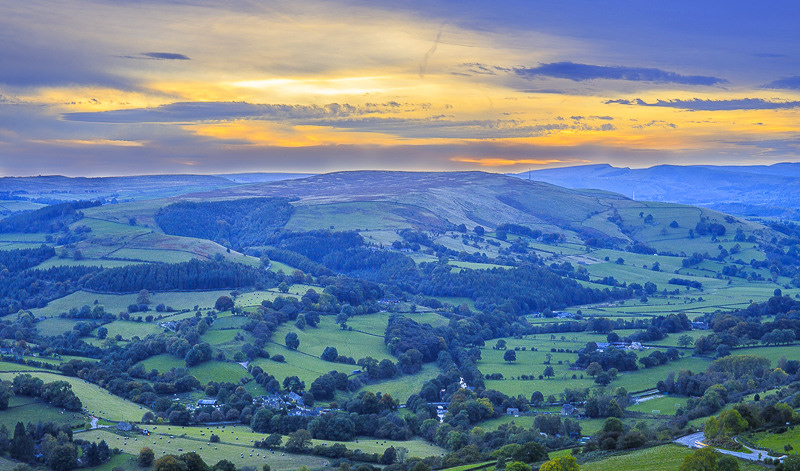 The light is starting to fade as I take a final shot of Offerton Moor before heading back to the car park.
All pictures copyright © Peak Walker 2006-2023