Stanage Edge - Peak District Walk
Thursday 29th March 2018
The weather has played havoc over the last two months with all plans to go walking. If there was any chance of heading out it was either raining or there was far more snow and ice than I wanted to walk in. Looking ahead to the Easter break any hopes of walking were once again looking like being rained or even snowed off, so when the chance of fitting a short walk in on Thursday presented itself we grabbed the opportunity.
Start: Dennis Knoll car park (SK 2271 8434)
Route: Dennis Knoll car park - Long Causeway - Stanage Edge - High Neb (TP) - Stanage End - Crow Chin - Dennis Knoll car park
Distance: 5.25 miles Ascent: 231 metres Time Taken: 2 hrs 50 mins
Terrain: Good but very muddy paths
Weather: Dry with a cold edge to the wind
Pub Visited: Yorkshire Bridge Inn Ale Drunk: Acorn Brewery, Barnsley Bitter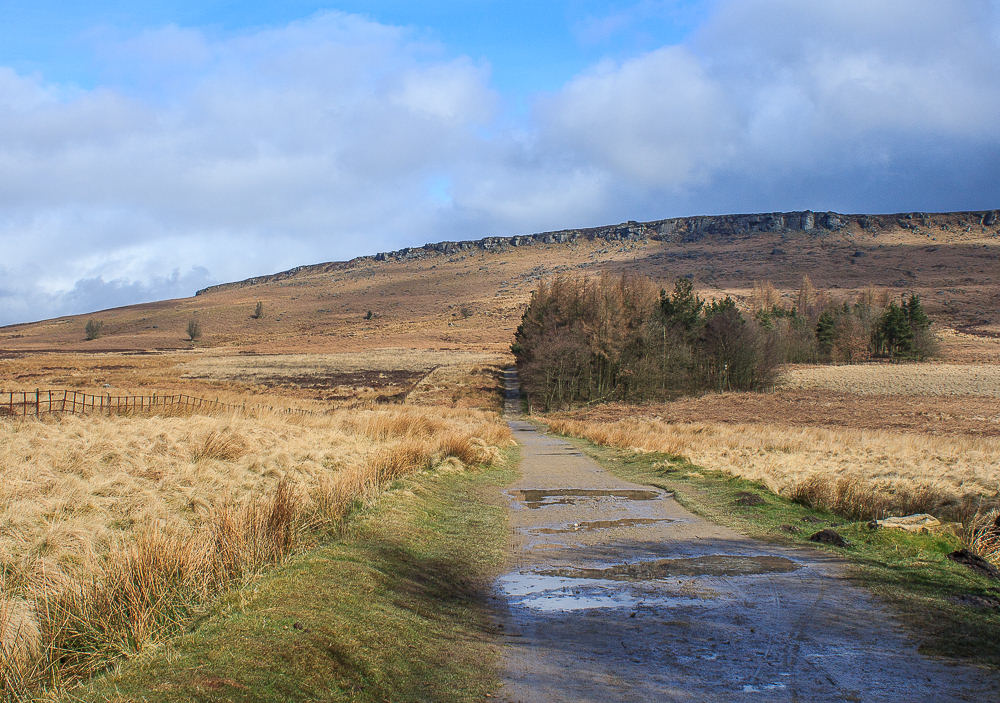 We had deliberatley headed north and east to try and make the most of the clear spell of weather and as we set out it looked like we had made the correct decision.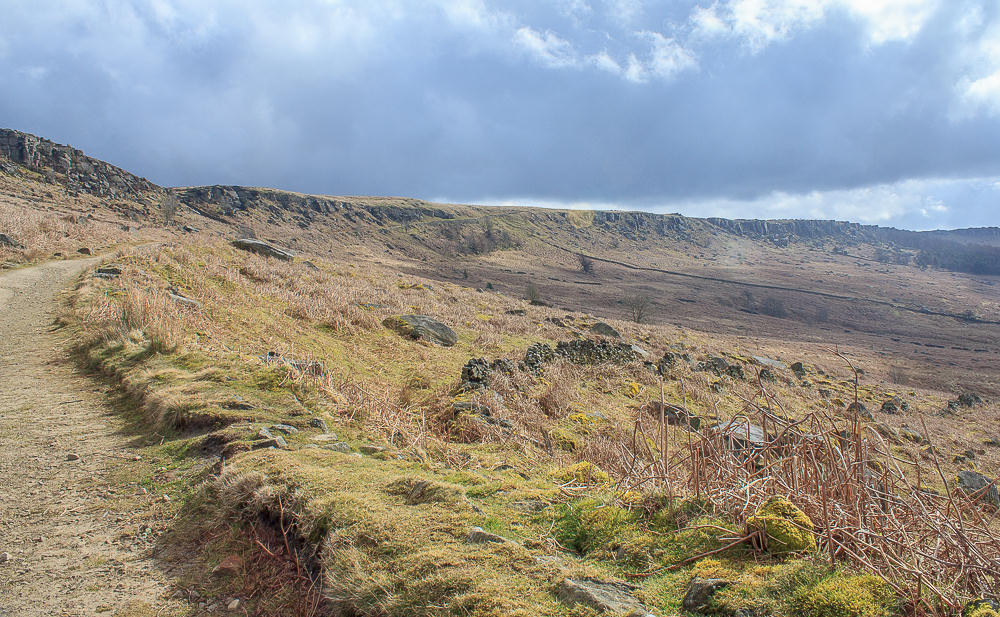 The walk began with an easy ascent along the Long Causeway.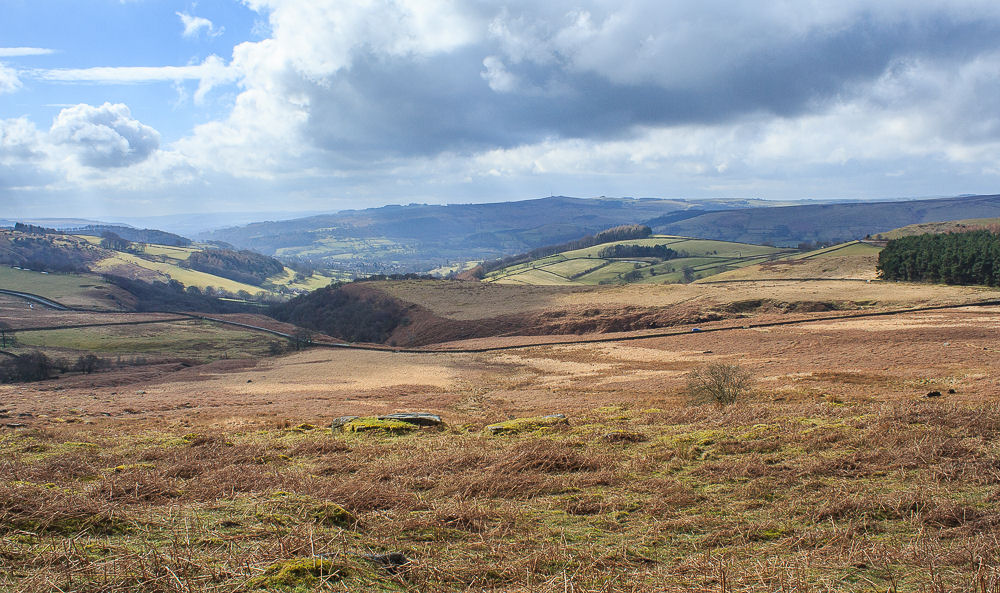 From the Long Causeway we had a good view across Sheepwash Bank towards Sir William Hill.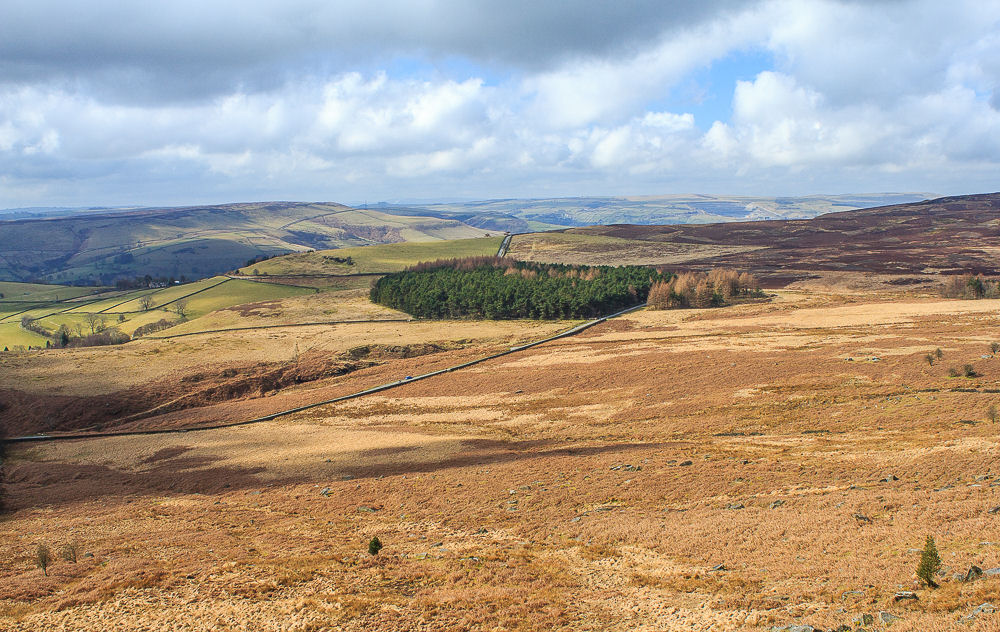 As we headed up the Long Causeway it was obvious that the clouds were moving in and the blue skies were about to disappear.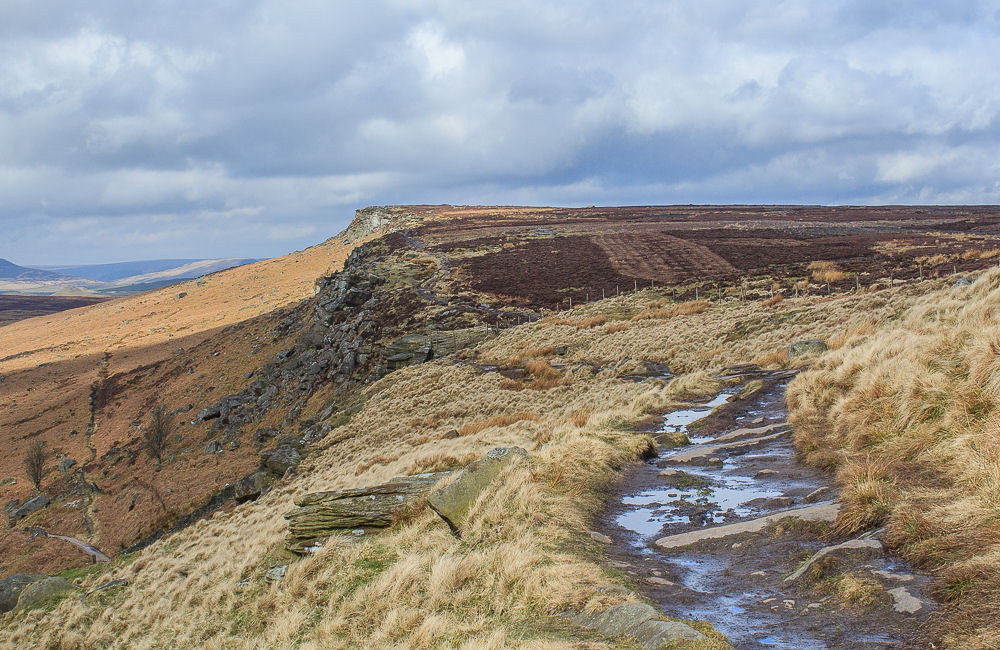 Turning off the Long Causeway onto the path along the top of Stanage Edge and it certainly looks a bit wetter than usual.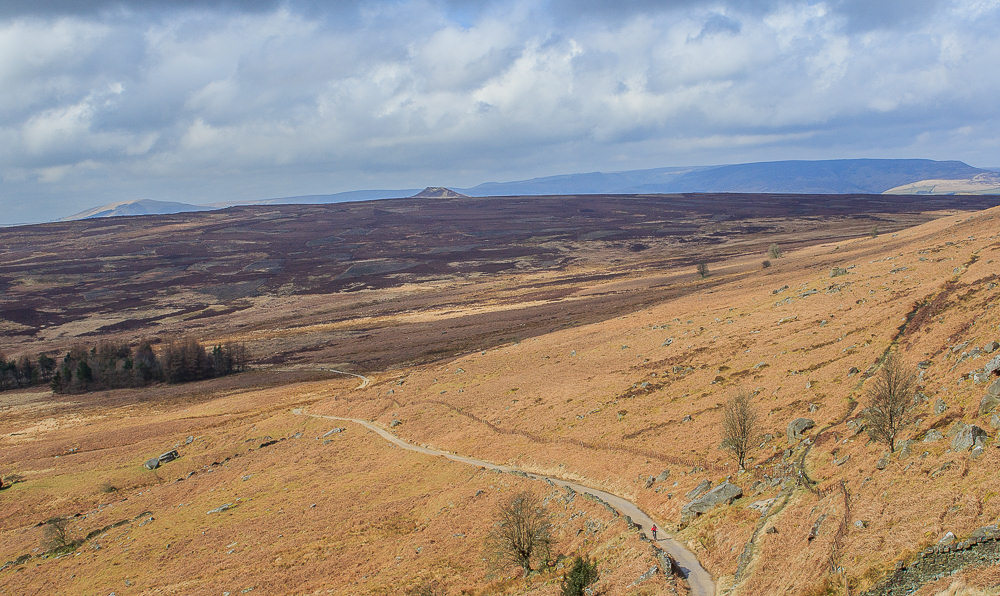 Looking across Bamford Moor which depending upon conditions we might cross later on.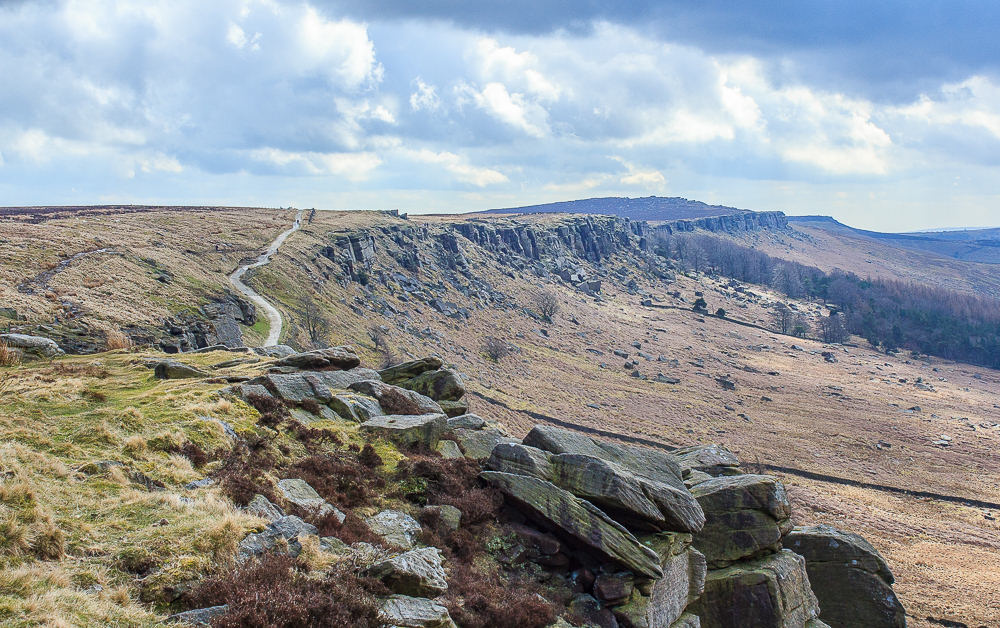 We pause for a brief coffee break and I'm surprised by how few people are up here given that the school holidays have already begun.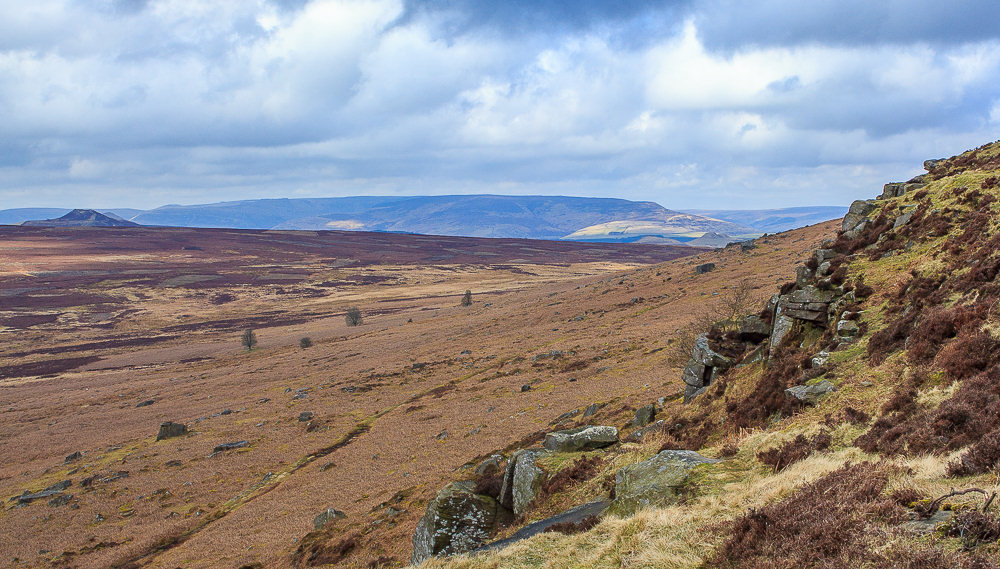 From the edge we have a good view across the moor towards Kinder, where there is still some sunshine to be found.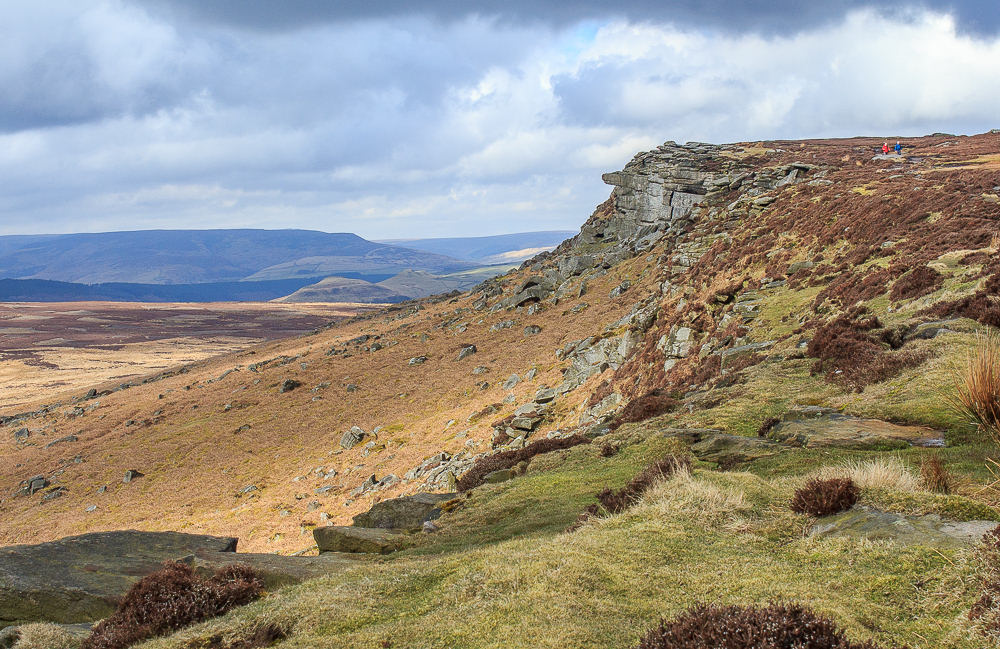 We follow the path towards High Neb.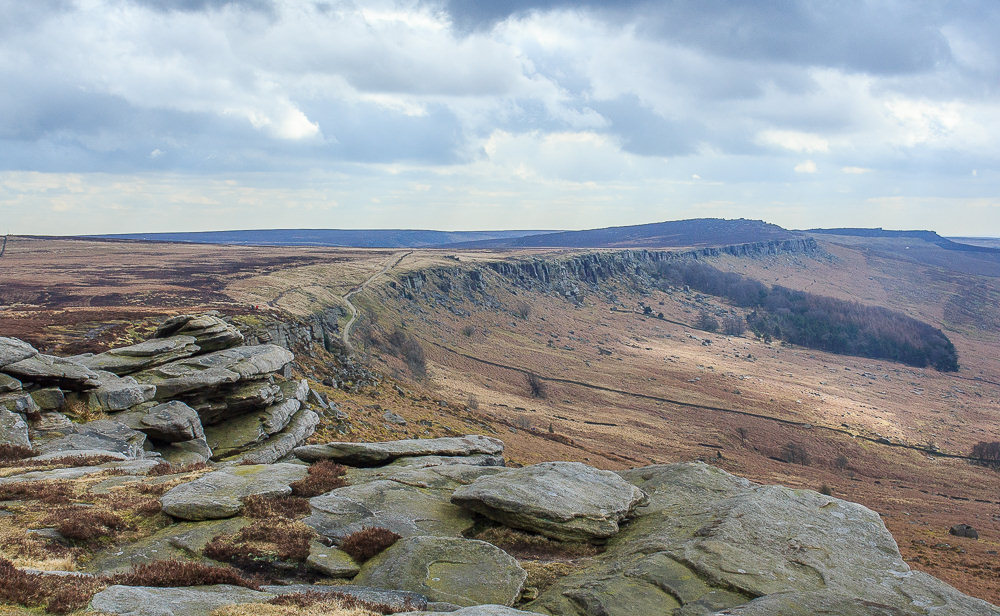 We make quick progress and Higger Tor is now visible.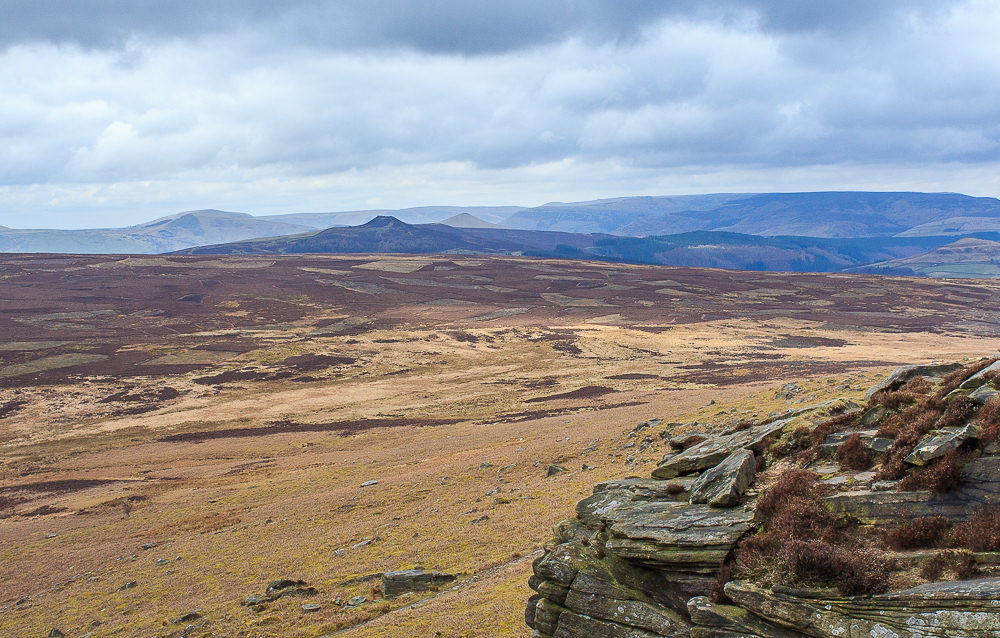 In the opposite direction our view now includes Mam Tor and Lose Hill.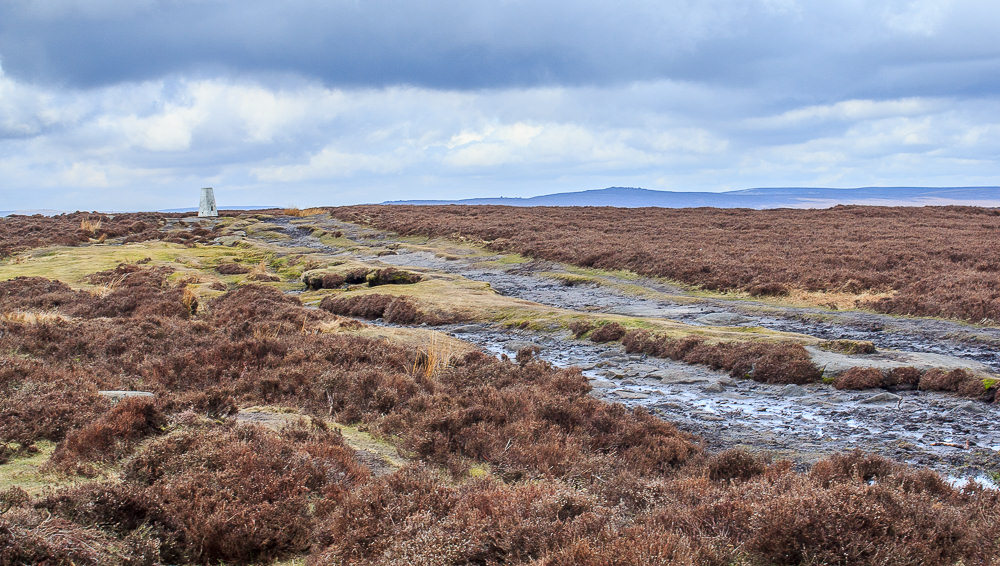 As we approach High Neb's trig a fellow walker is taking numerous shots of the trig so we hang back and let him finish taking his shots.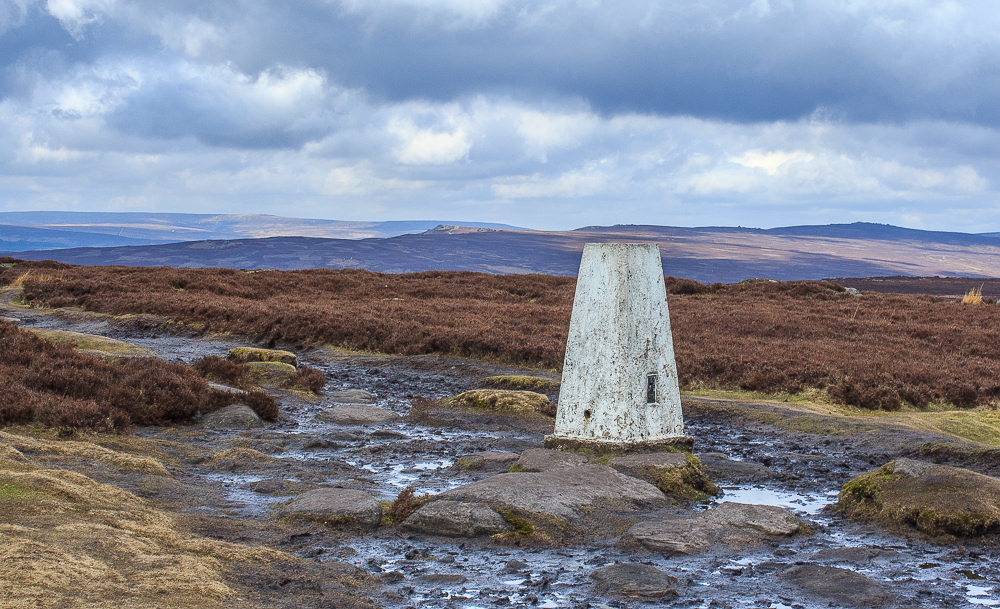 From the trig we get our first view of Derwent Edge.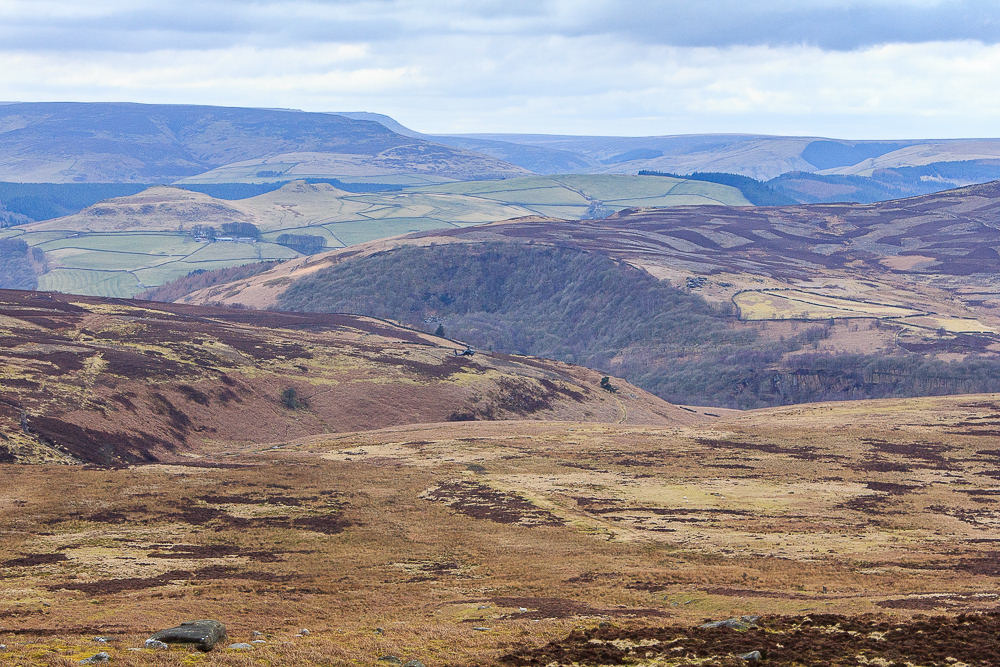 As we headed towards Crow Chin we were entertained by two military helicopters which spent a long time hovering over Bamford Moor before heading along the line of Jarvis Clough.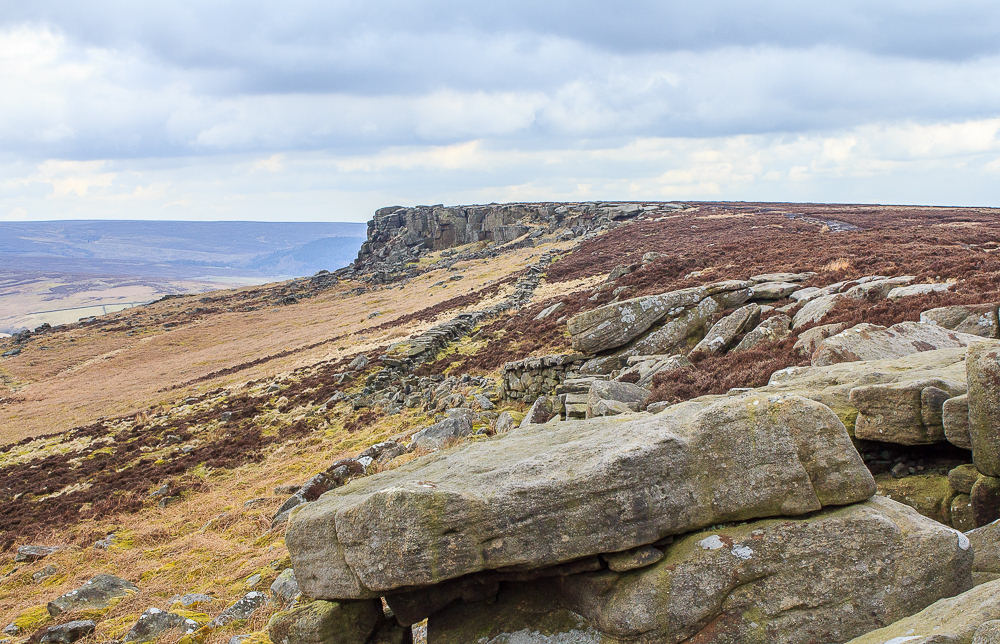 With the helicopters gone peace and quiet returned as we headed towards Crow Chin.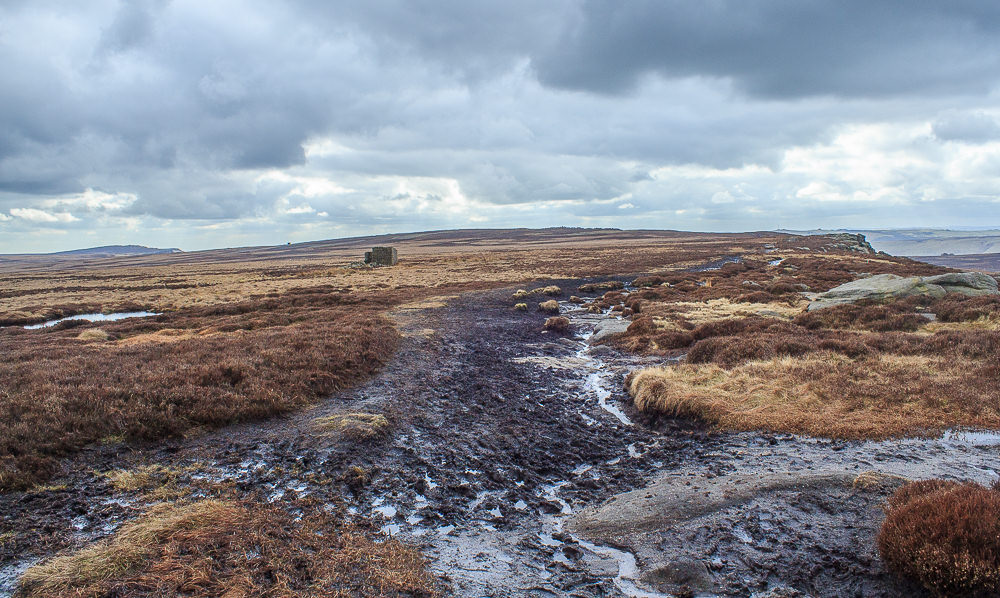 One thing that was very noticable was how muddy the path was. This isn't a walk I normally associate with a lot of bog-hopping but it certainly was today, a sure sign of how wet it has been recently.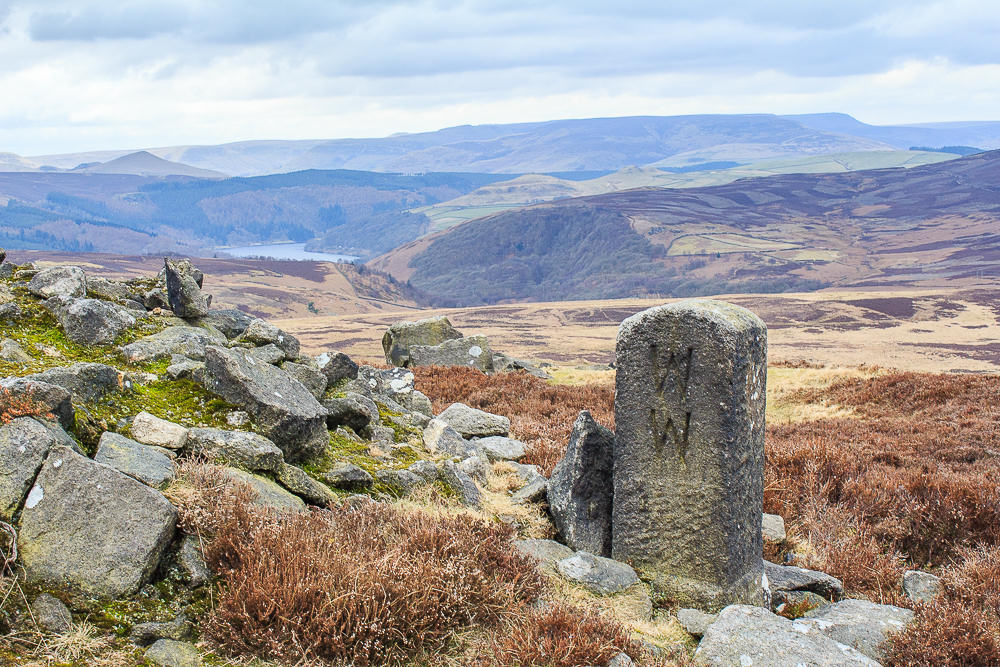 The boundary stone marks the point at which we leave the edge path and head below the rocks.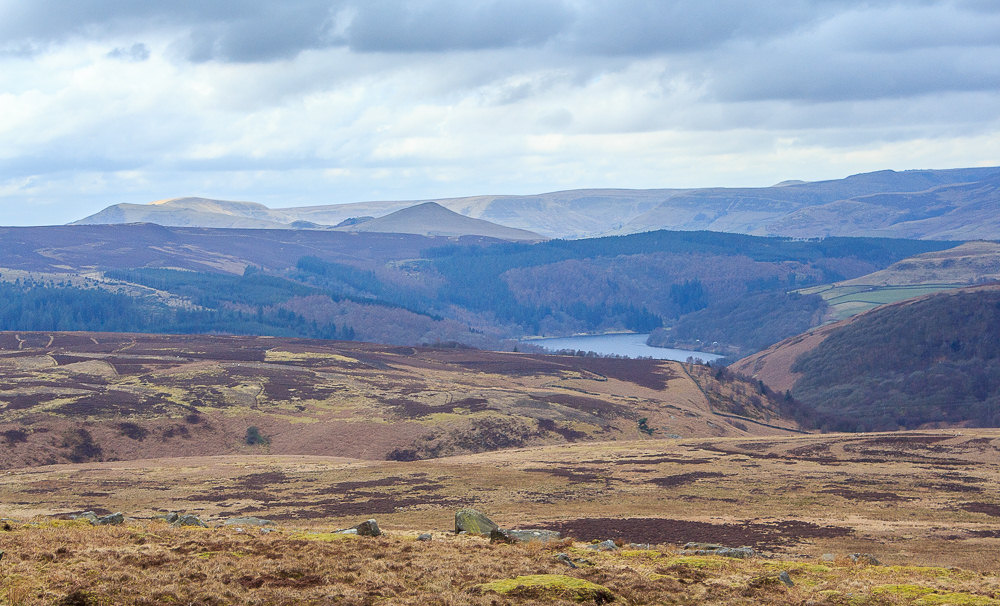 For a brief while we catch a glimpse of Ladybower Reservoir.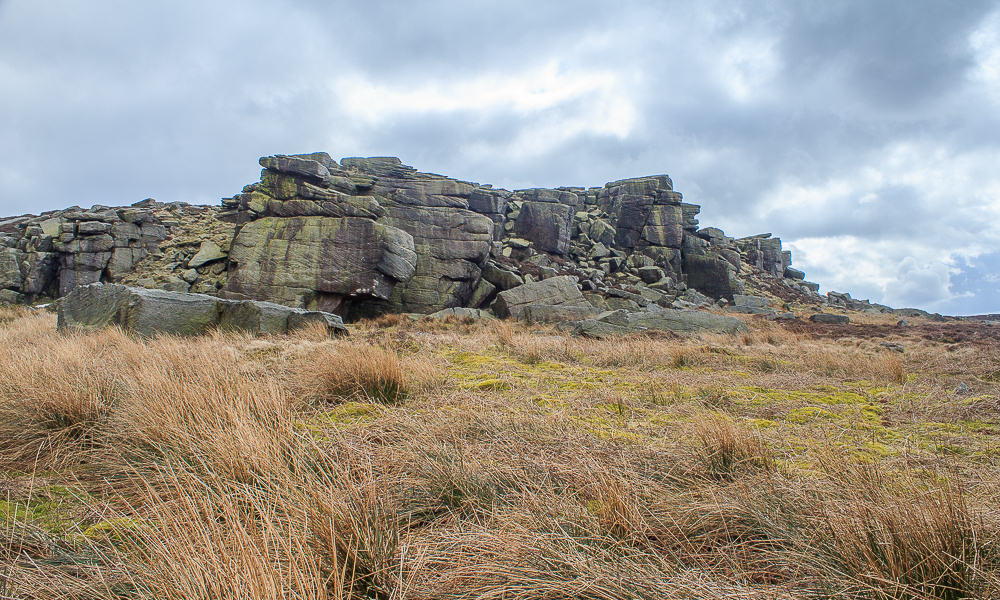 We soon find ourselves heading back below Crow Chin and although it's a little early start looking for a spot where we can grab some lunch.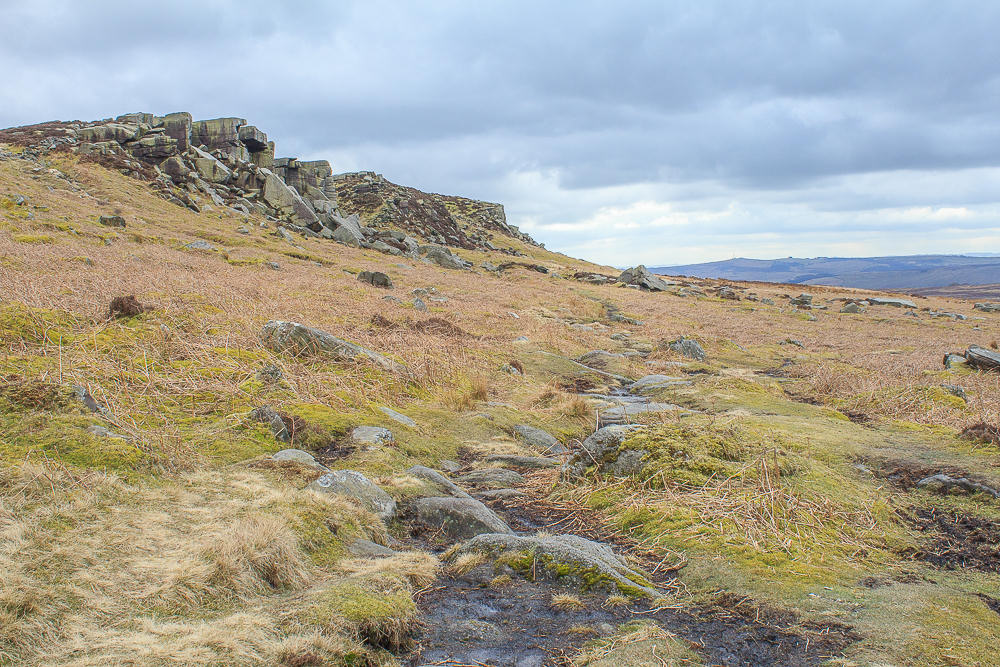 Just beyond Crow Chin we make use of the rocks just below the path as a dry place for some lunch.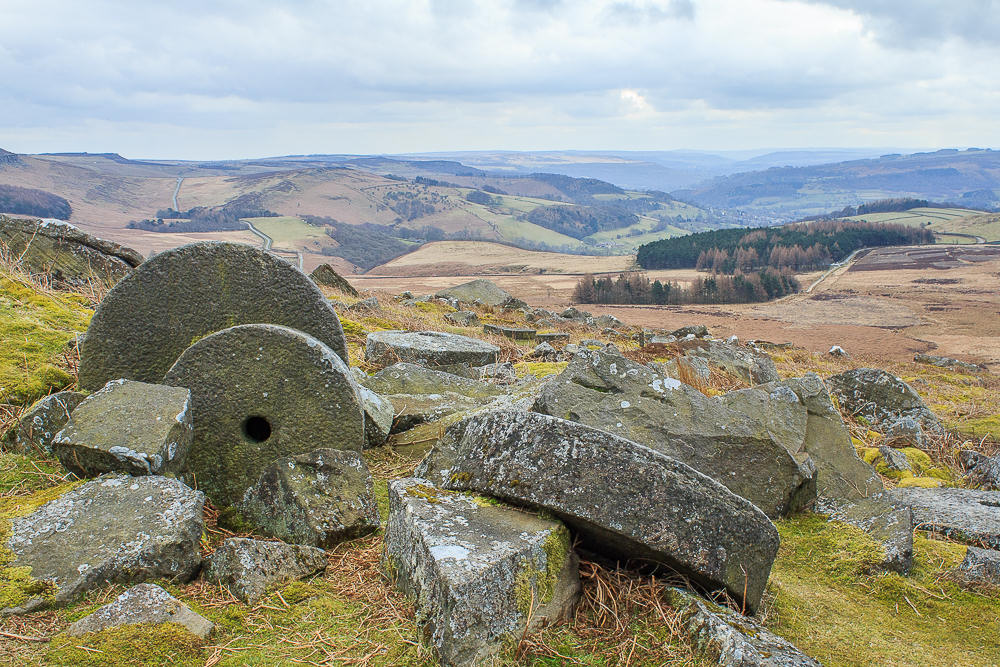 After diverting too far off the path we head back up towards the edge, emerging at the spot where numerous millstones can be found.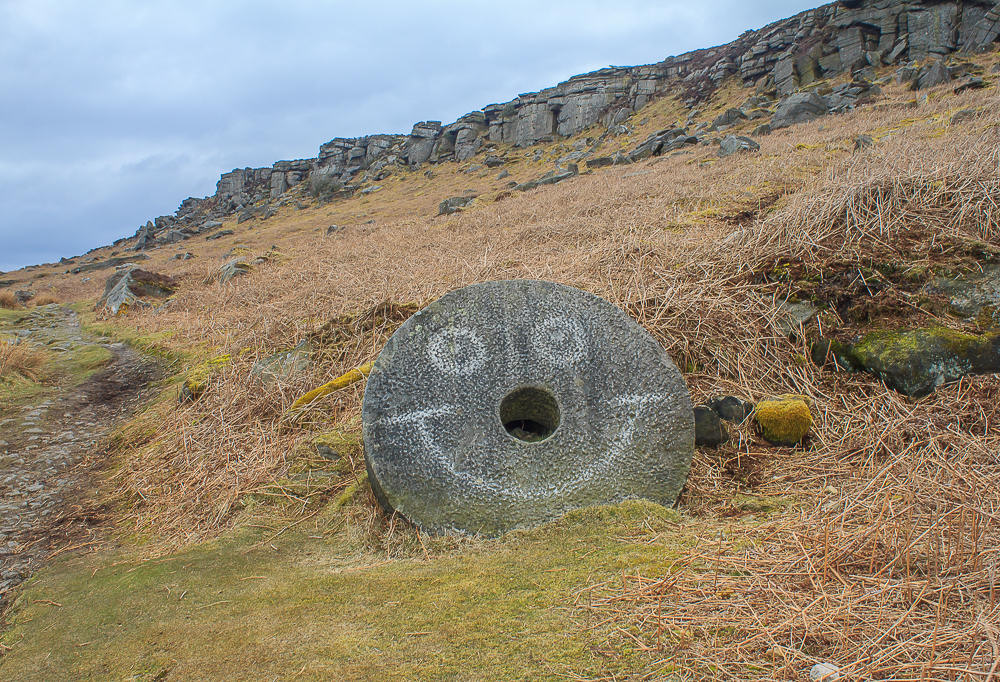 This millstone is always a good marker for the point where you turn to head back to the car park.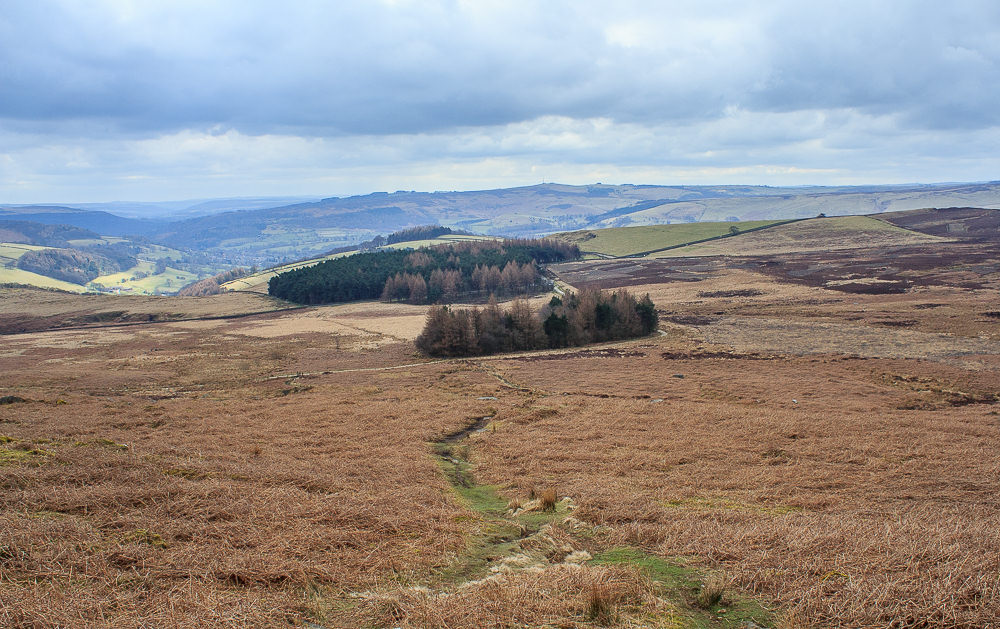 At this time of the year the path is quite easy to spot.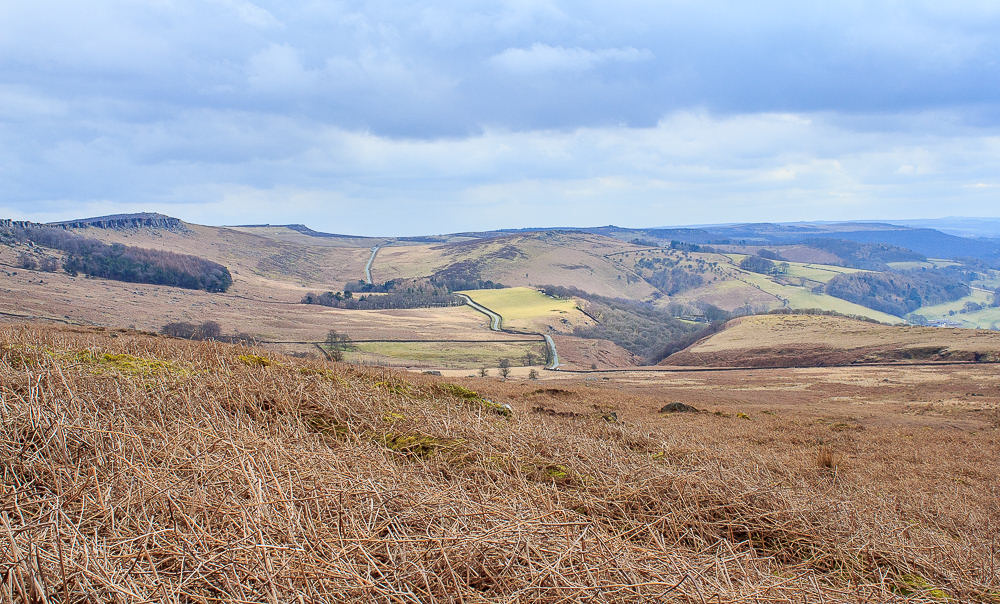 The view across to Carhead Rocks reminds me that they remain one of those places I still have to visit, one day I must plot a route that includes them.
All pictures copyright © Peak Walker 2006-2023