Loadpot Hill - Lake District Walk
Monday 16th April 2018
We woke to rain and low cloud but as the weather had improved by midday we opted for a walk to Heughscar Hill from Askham, a route we had never done before. With no definite plans as to where we were going after Heughscar Hill we just kept on going up and eventually stopped at Loadpot Hill. A slightly longer walk than we had anticipated doing when we set out.
Start: Car park in Askham (NY 5130 2376)
Distance: 12 miles Ascent: 560 metres Time Taken: 6 hrs 30 mins
Terrain: Clear paths, but very boggy.
Weather: Cloudy with a chilly breeze.
Pub Visited: The Queens Head Inn, Askham Ale Drunk: Jennings Cumberland
Heading out of Askham just after I discovered my lens cap had been knocked off whilst I was packing my bag and was still in the hotel room.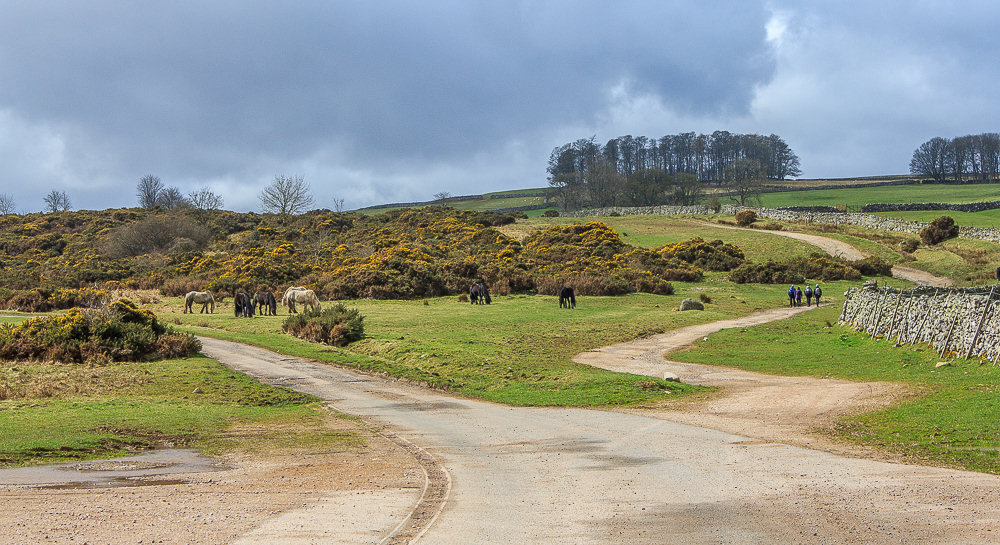 Our route would take us along the same path as the group of walkers ahead of us.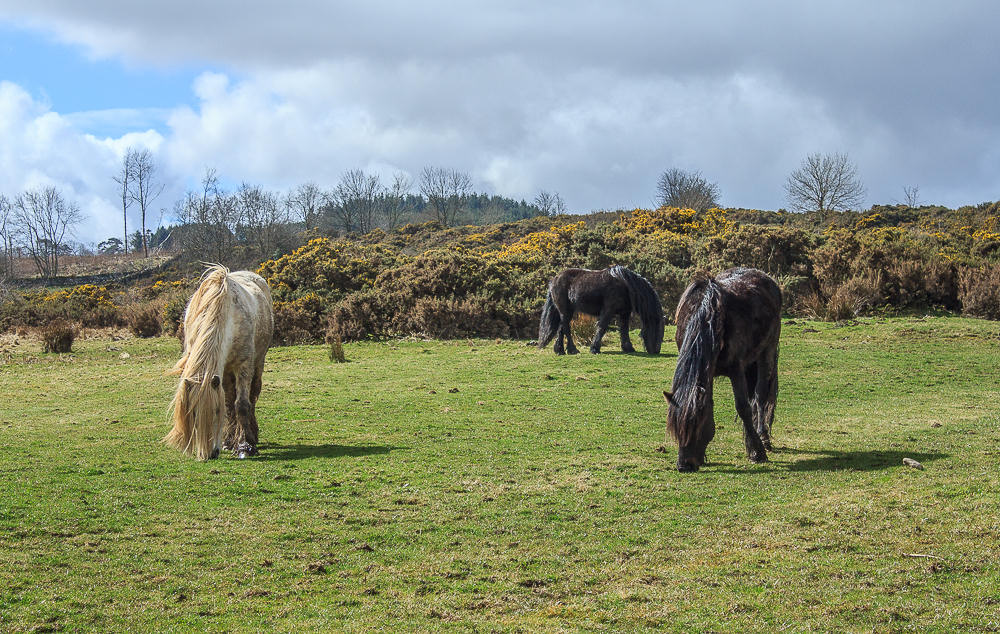 The fell ponies ignored us, stubbonly refusing to look up for the camera.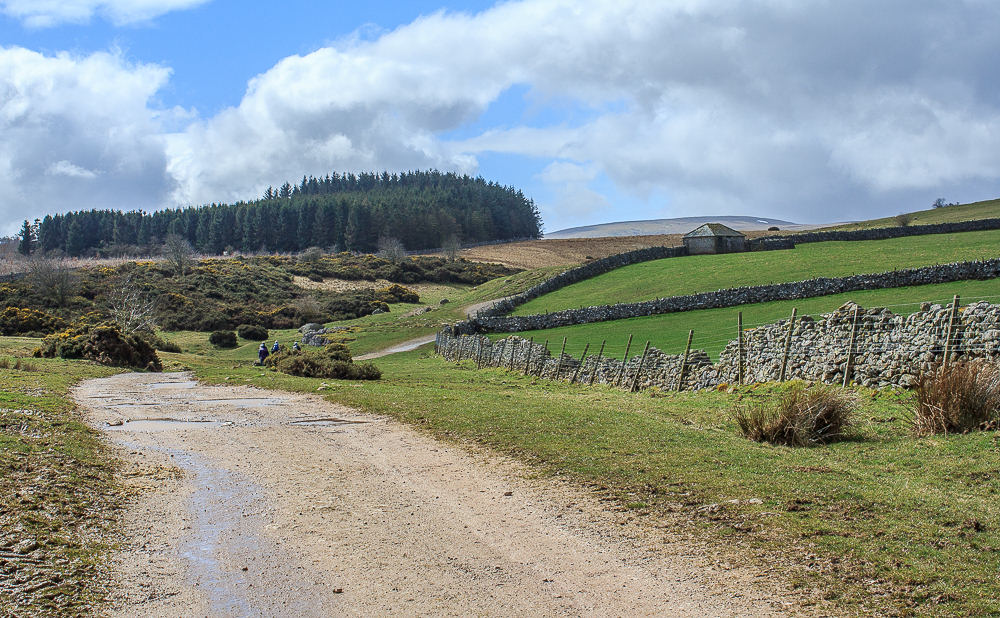 Approaching the area shown on the map as Riggingleys Top and Loadpot Hill has just come into view.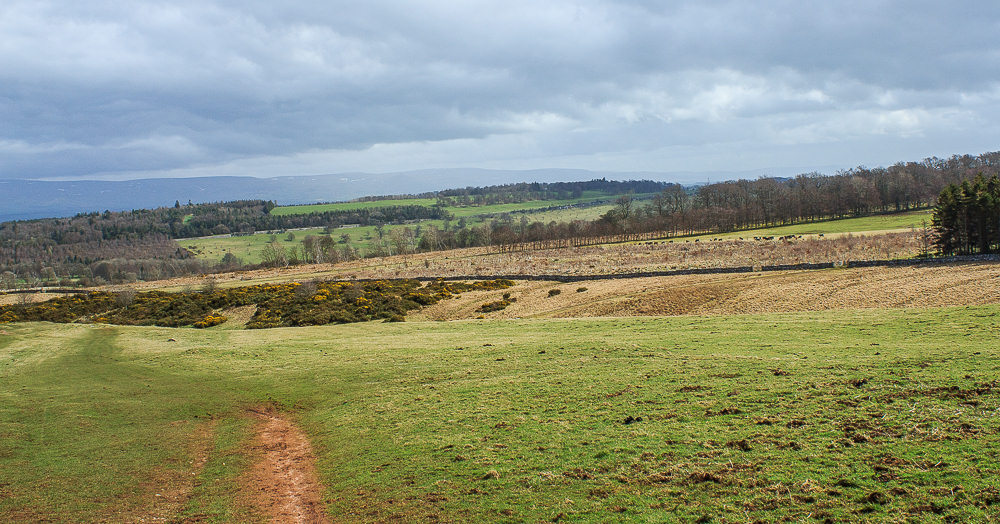 Looking back the Pennines have come into view.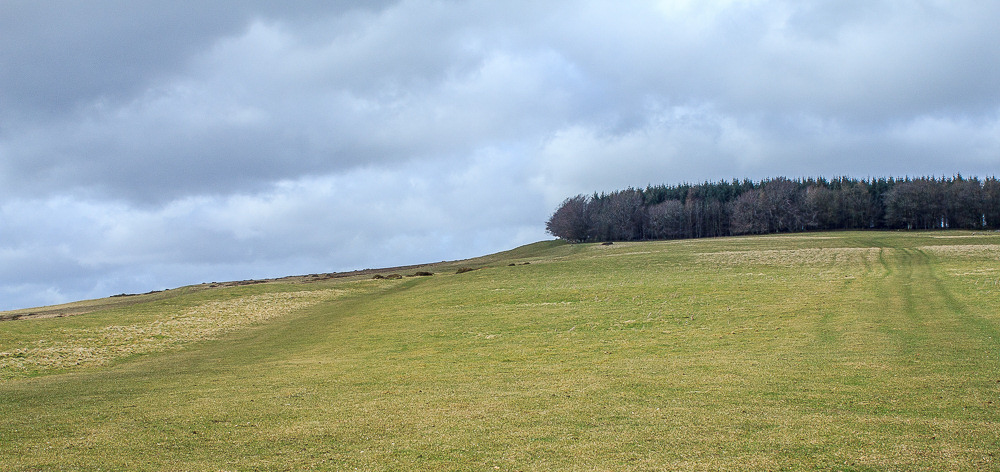 Our route follows the broad grassy track up to the corner of the trees and round onto Heughscar Hill.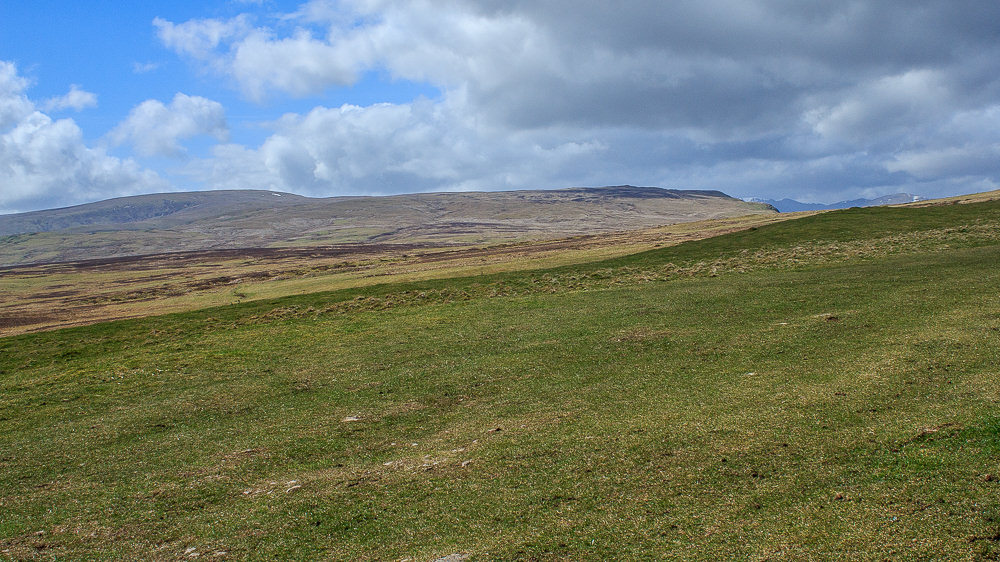 Looking across Barton Fell with Loadpot Hill in the distance on the left and Arthur's Pike on the right.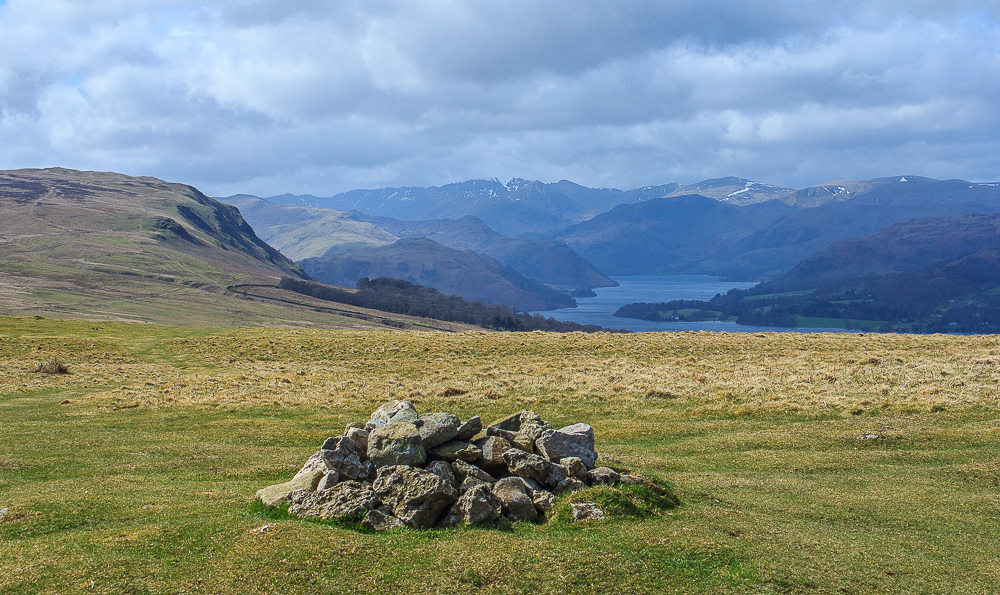 After roughly 40 minutes of easy walking we reached Heughscar's summit cairn, here looking along Ullswater to Helvellyn.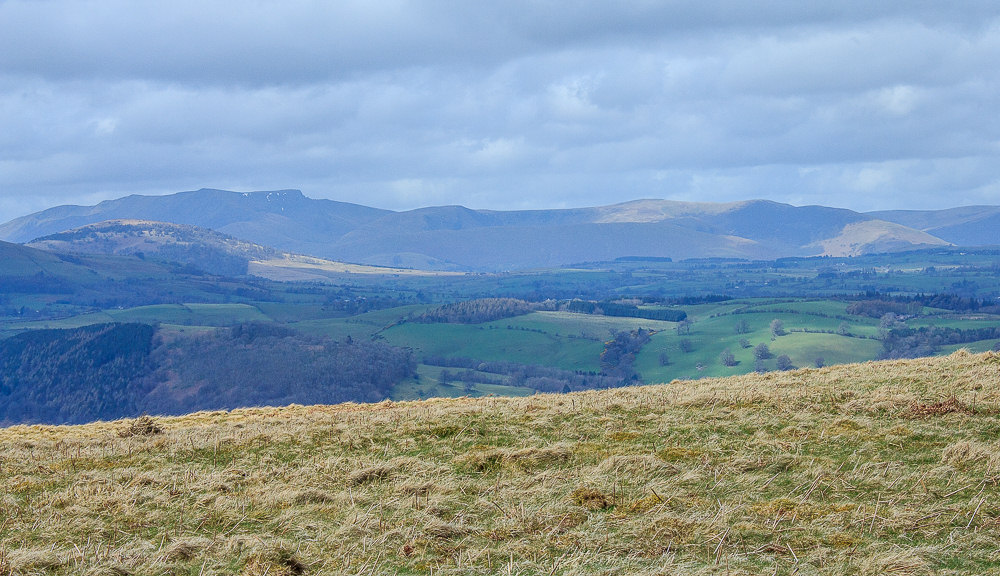 We also had a good view of Blencathra, Souther Fell and Bowscale Fell, amoungst others.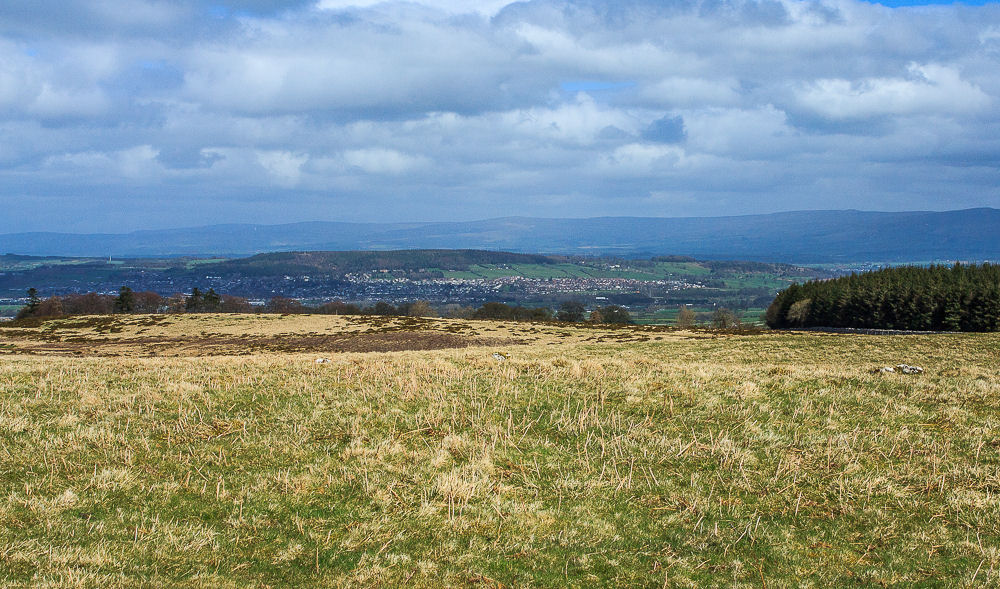 We could also play the usual game of 'can we spot my sister's house'?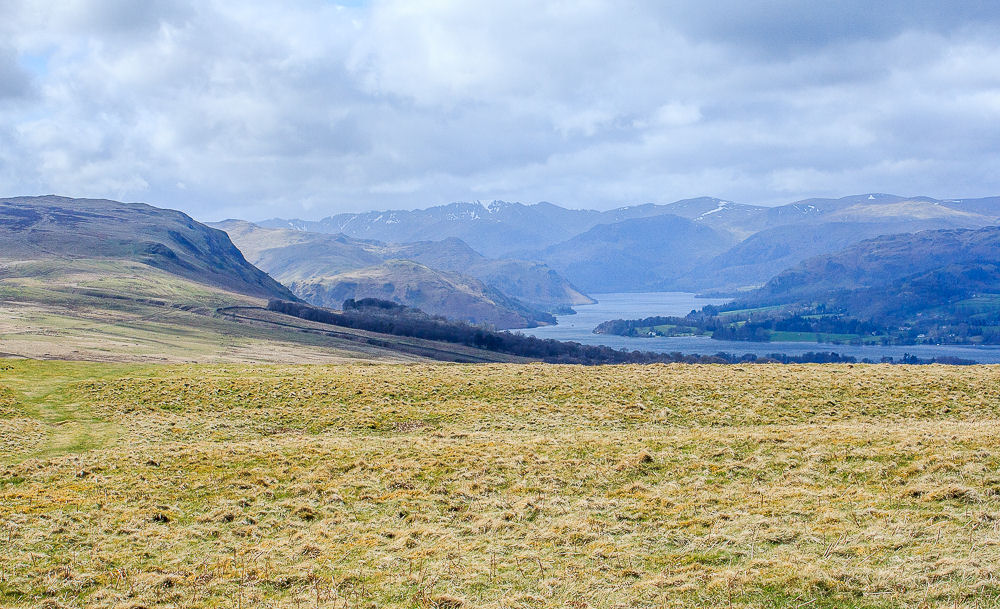 Heading away from the cairn and the view along Ullswater now includes Hallin Fell.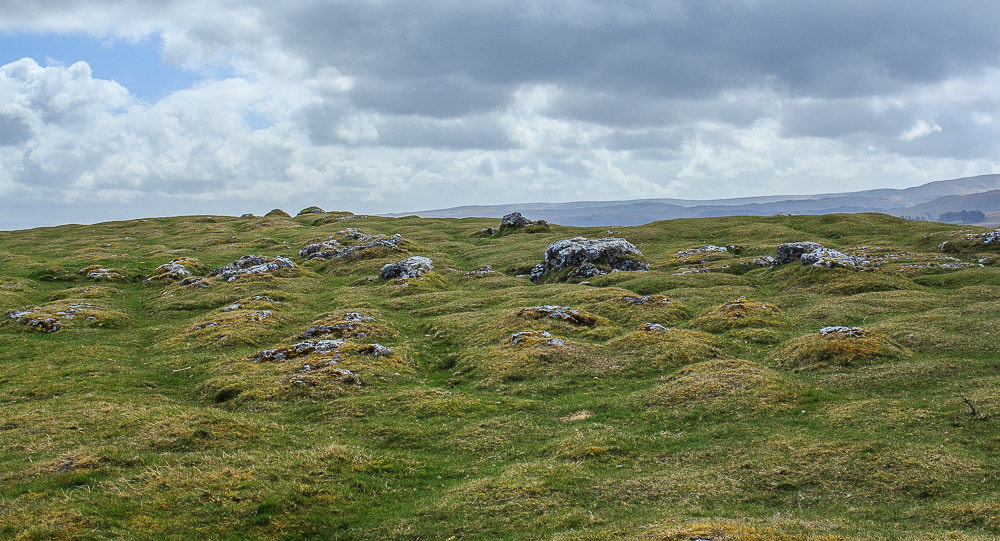 Following the path along the edge of Heughscar Hill we cross the section of limestone that can be found on this summit.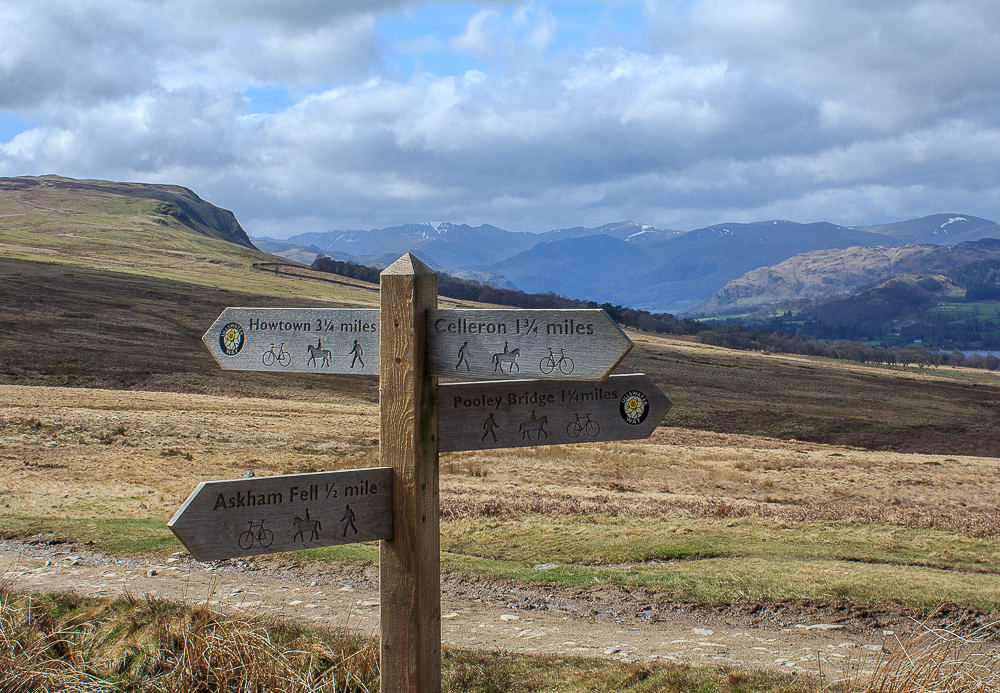 We initially follow the path heading for Howtown but soon leave it to take a path we thought would take us up to Arthur's Pike.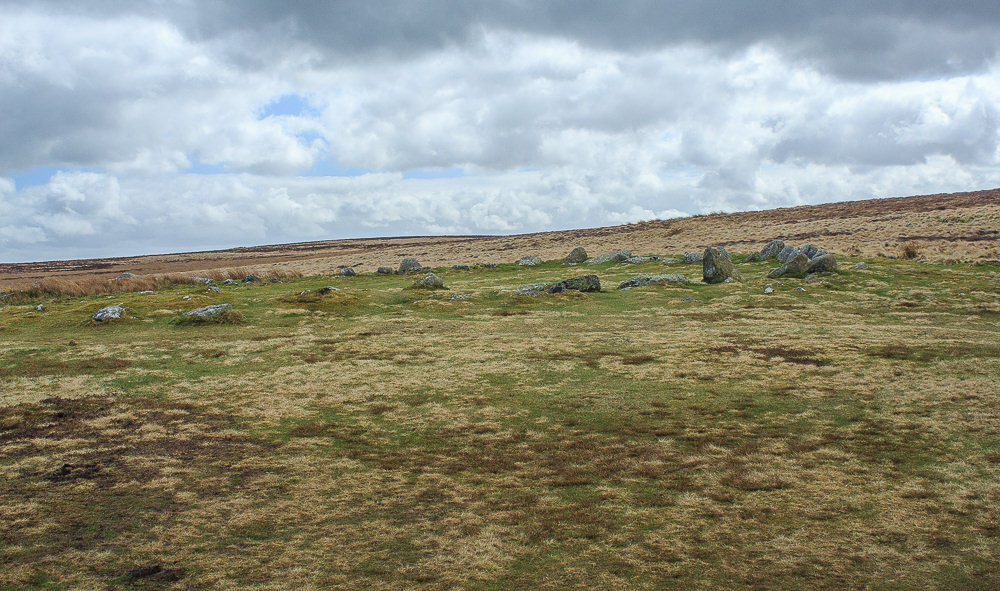 We cut off the Howtown path too early and ended up on High Street paying a visit to the Cockpit stone circle.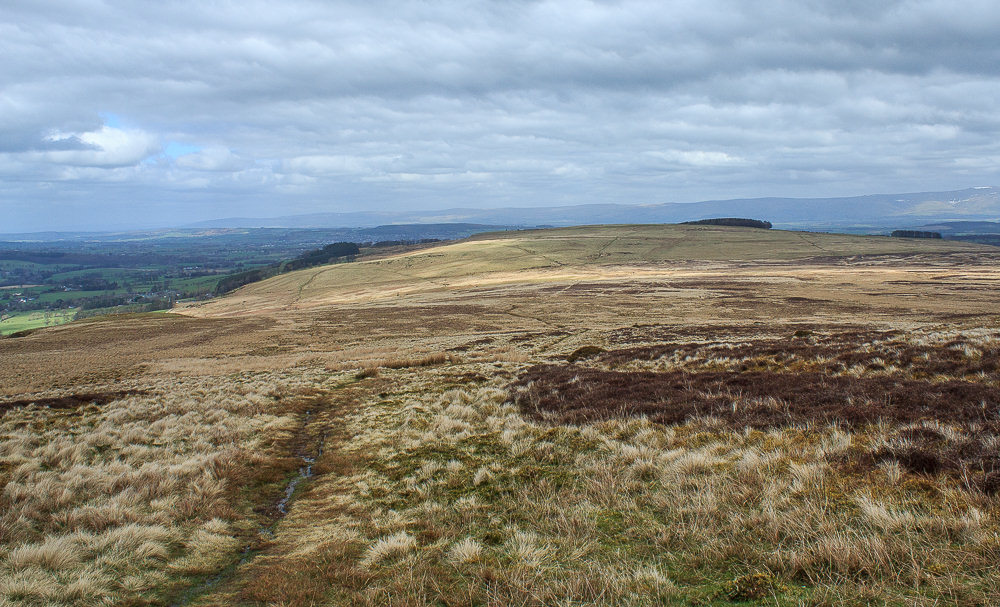 We kept following the old Roman Road uphill, here looking back across the area shown on the map as Whitestone Moor. Heughscar Hill seems a long way away now.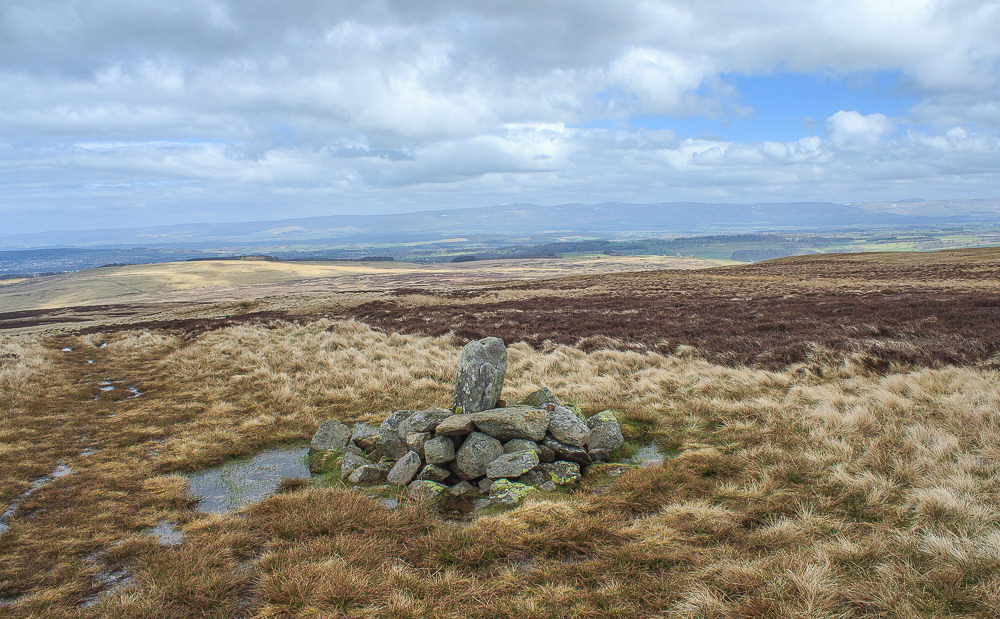 We soon reach this old boundary stone at Wartches where we start to look for somewhere dry to have lunch.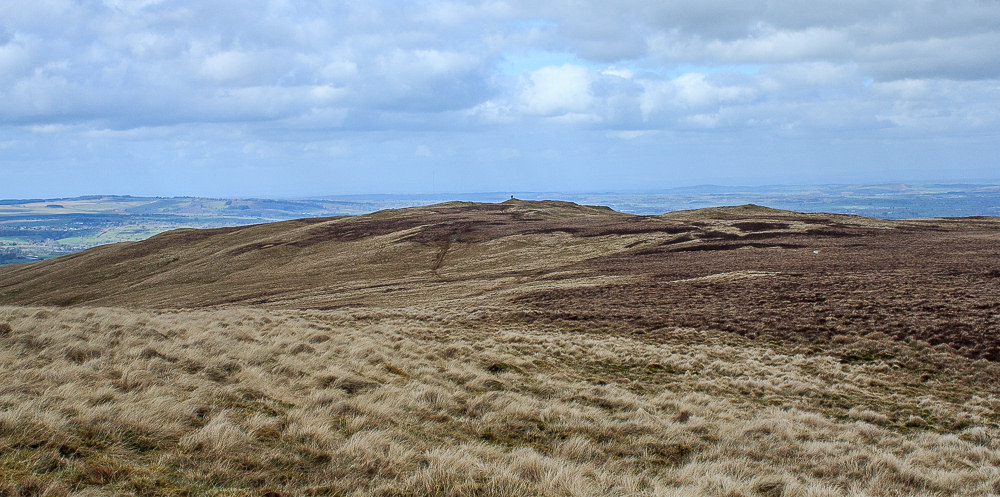 We eventually find a dry and reasonably sheltered spot by following a path that leaves High Street heading across towards Arthur's Pike.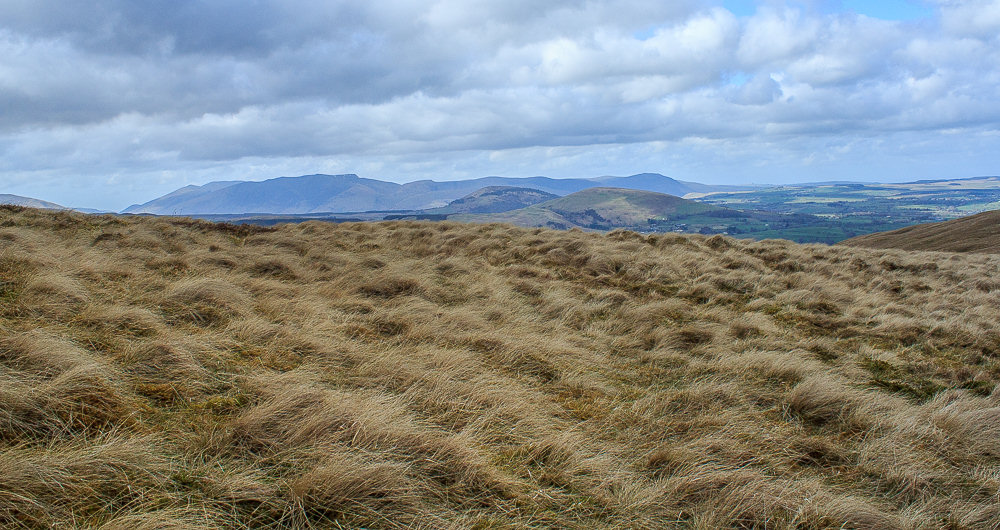 From our lunchspot we enjoyed views across the Mell Fells towards Skiddaw. Sat here we debated whether or not we were continuing along High Street up to Loadpot Hill or heading across towards Arthur's Pike.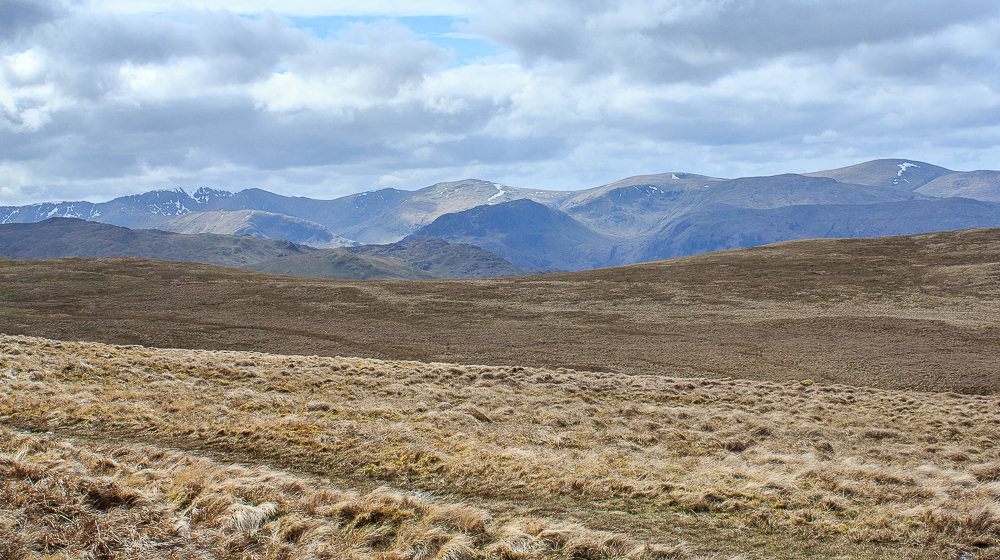 We decided just to venture a little further along High Street to see how long it would take us to reach Loadpot and began to get views of Helvellyn.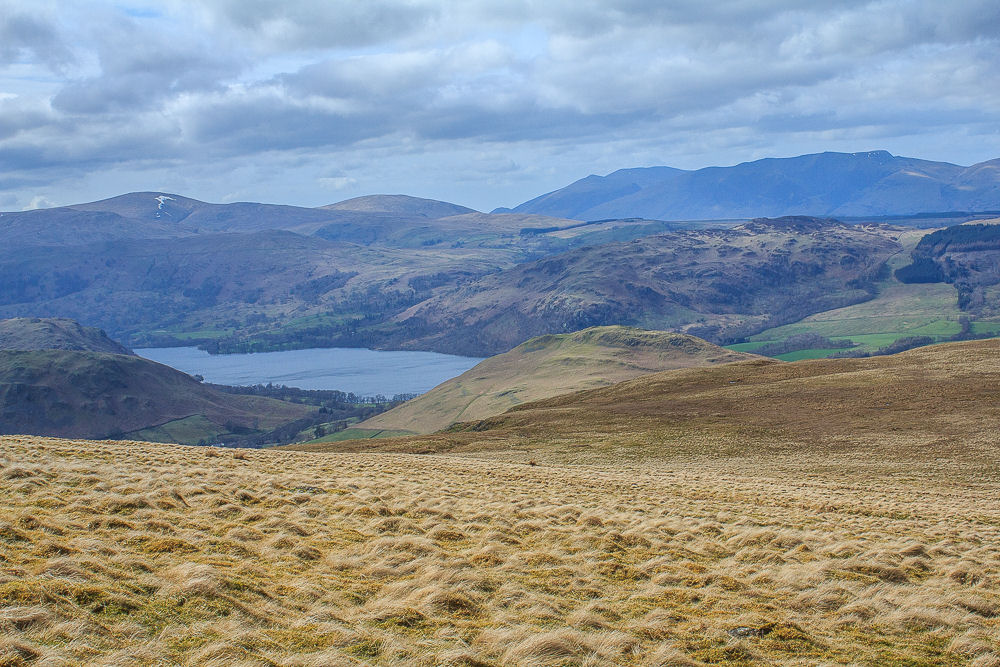 Having opted for Loadpot we were rewarded with views across Hallin Fell towards the Dodds.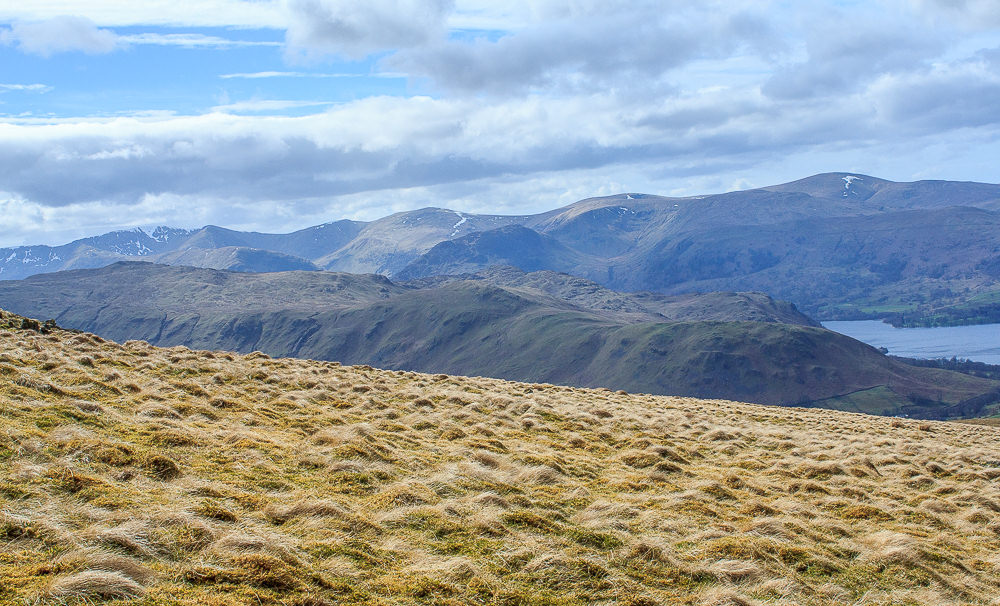 Place Fell came into view as we climbed higher.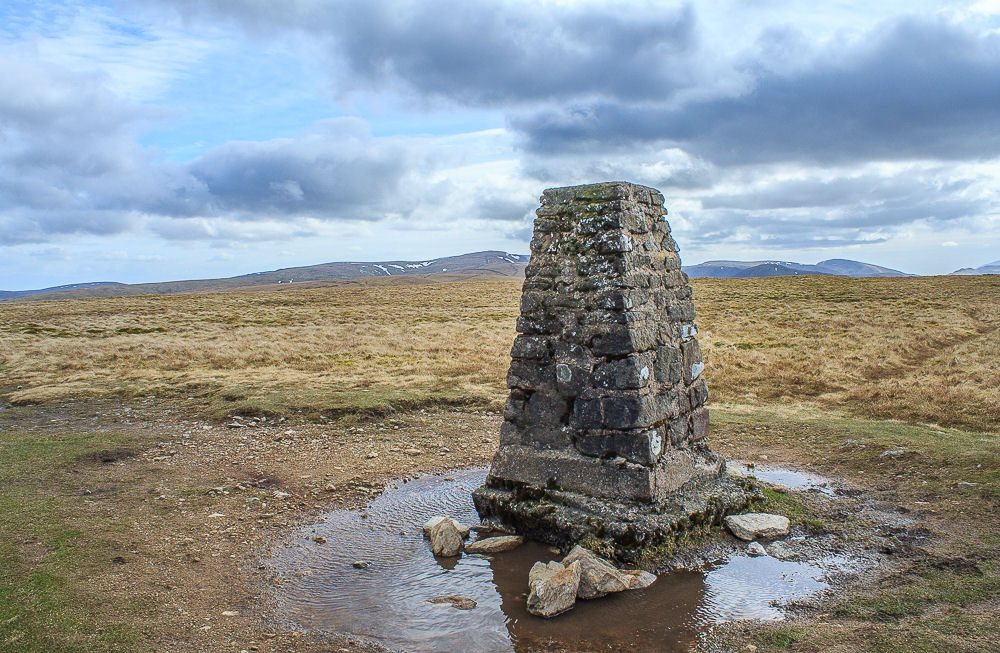 Having passed no-one since leaving the signs at the start of High Street, we are overtaken by a couple just as we approach the summit trig.
We had to hang around the trig for a while to get this shot as they searched for the sweets that had apparanlty been left behind. Must be the day for packing bags in a hurry.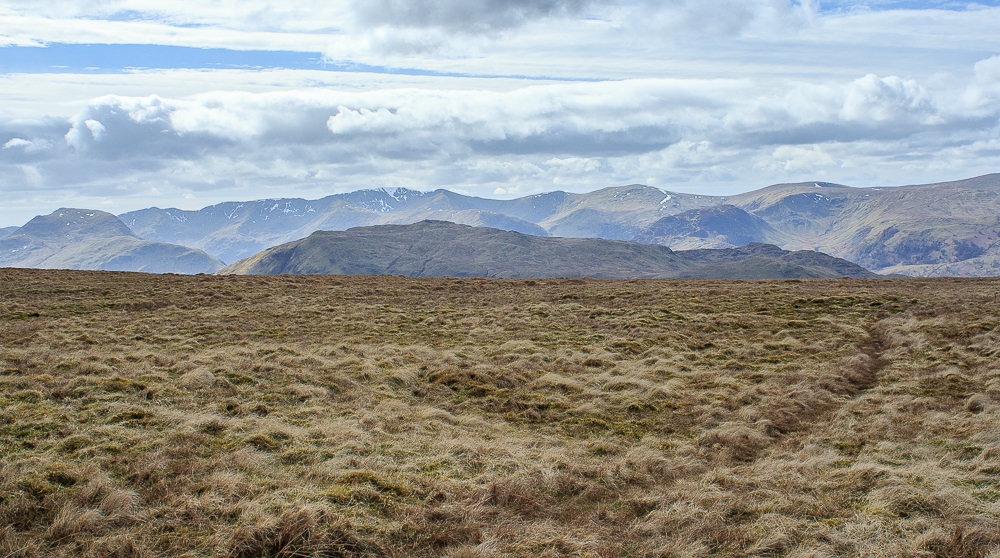 The view towards Helvellyn from the summit.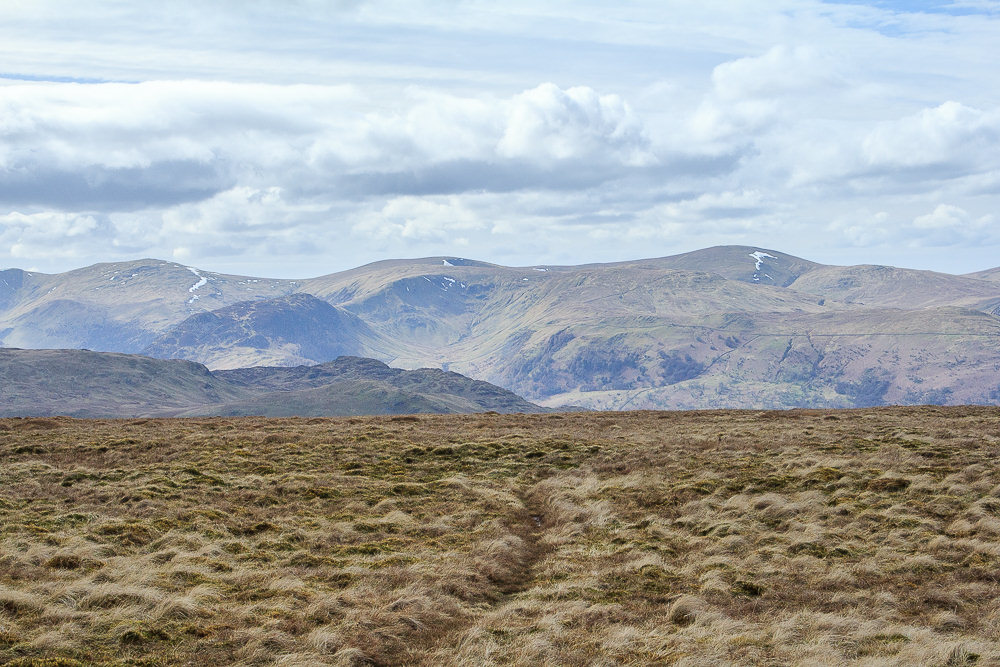 Carrying on round to include the view of the Dodds.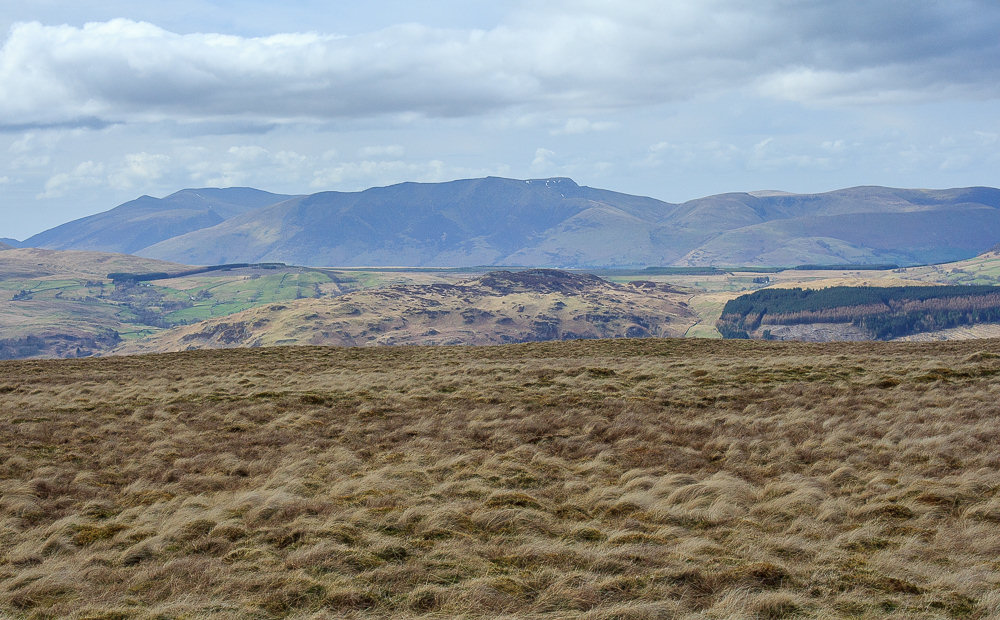 Looking across Gowbarrow towards Skiddaw and Blencathra.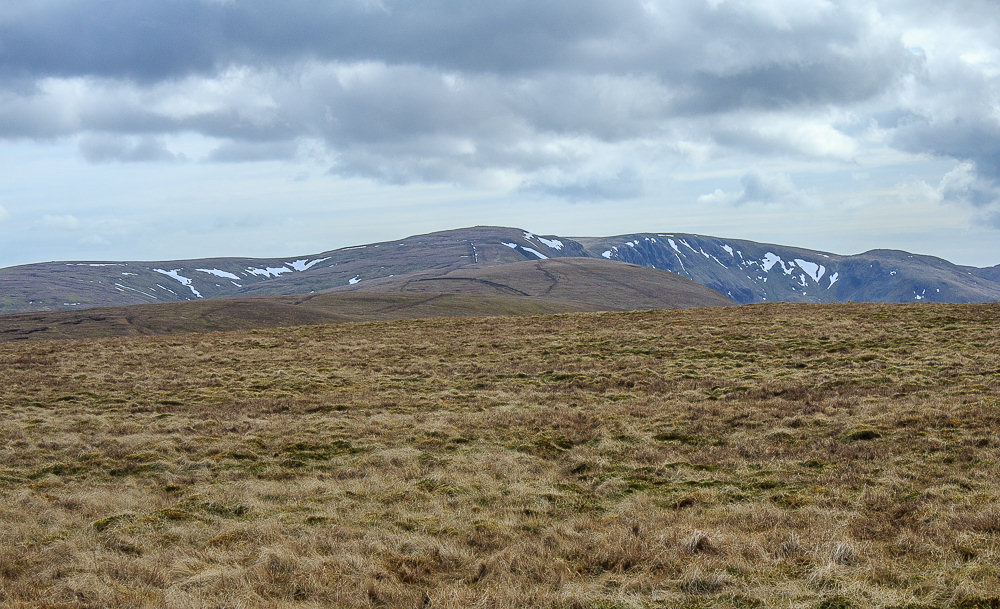 Looking in the opposite direction towards High Raise which, unknown to me at this point, was going to be my 400th Birkett.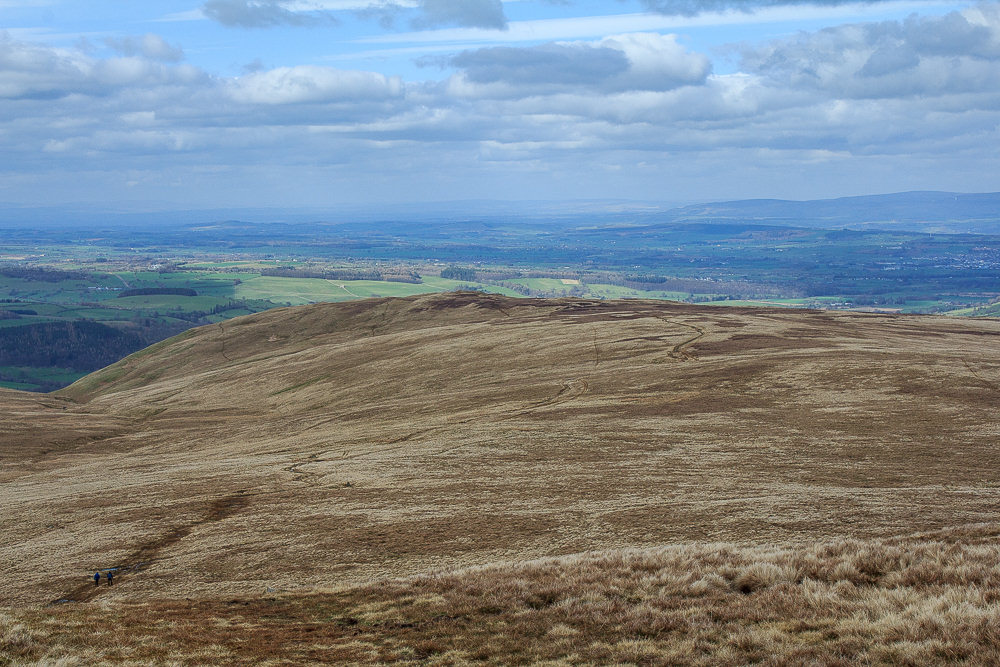 Looking across towards Arthur's Pike just before we drop off Loadpot Hill. Maybe heading across to Arthur's Pike as part of our return route might not be a good idea, it does seem a bit further away than I thought.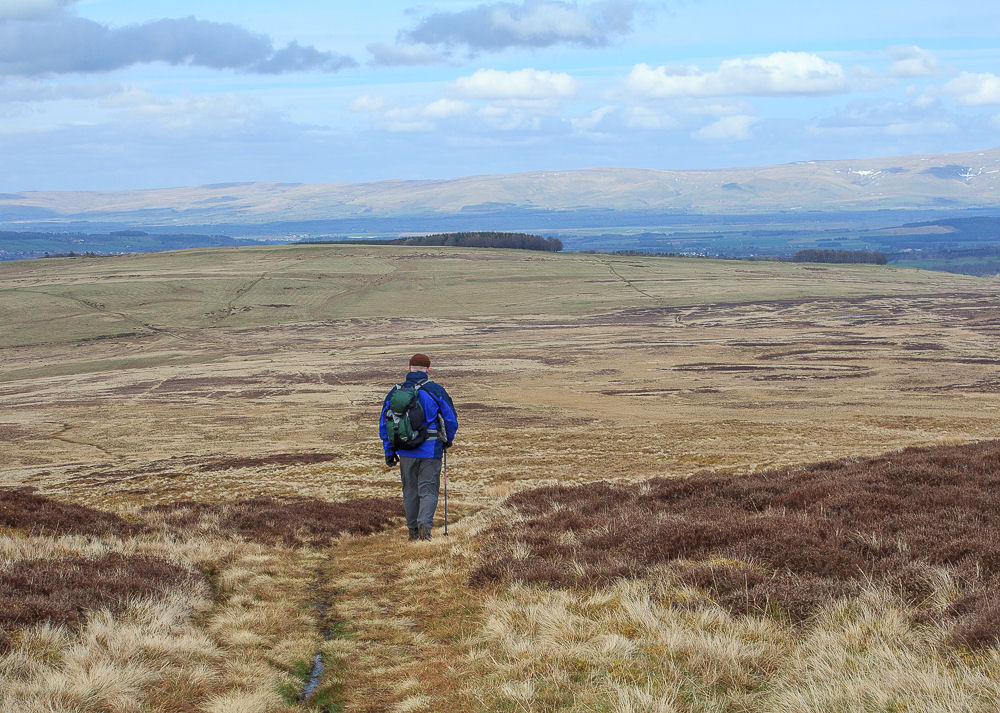 As we approach Wartches and the boundary stone the end, which is beyond the trees on the right, still seems a long way.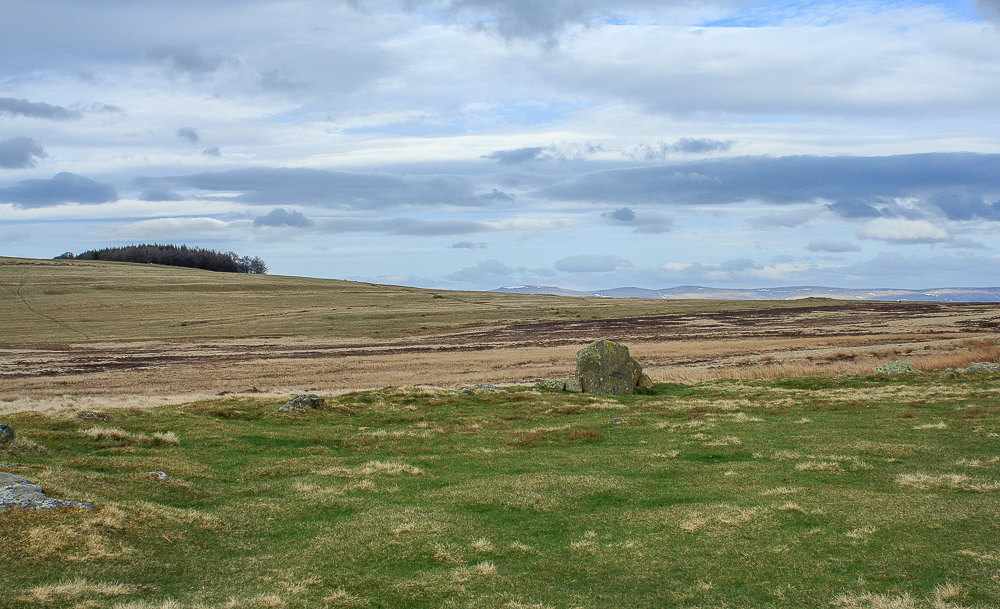 Looking across Moor Divock from the Cockpit, whose stones made a very dry and welcome place to take a break.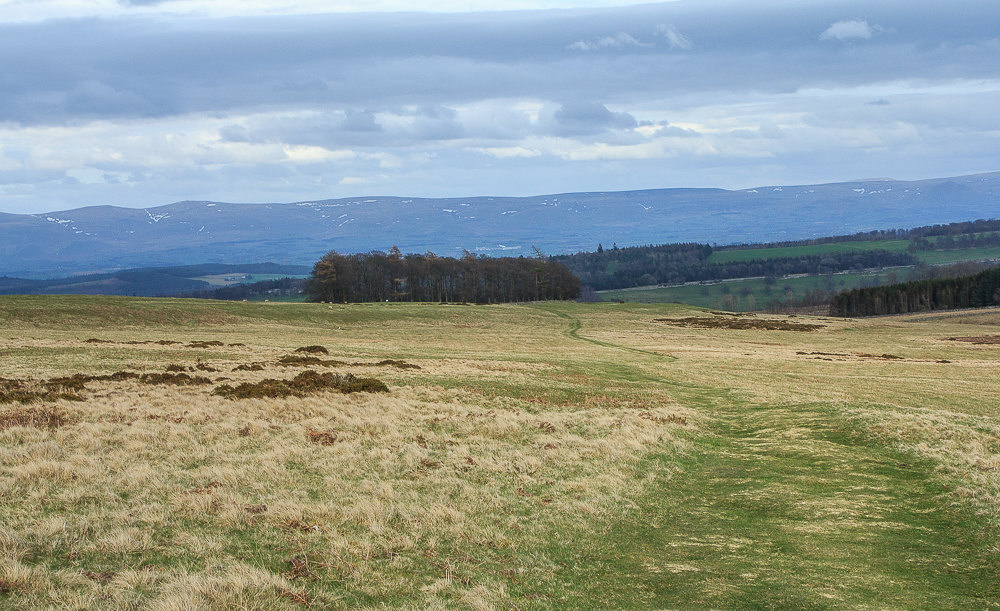 Following, the thankfully relatively dry path, across Askham Fell.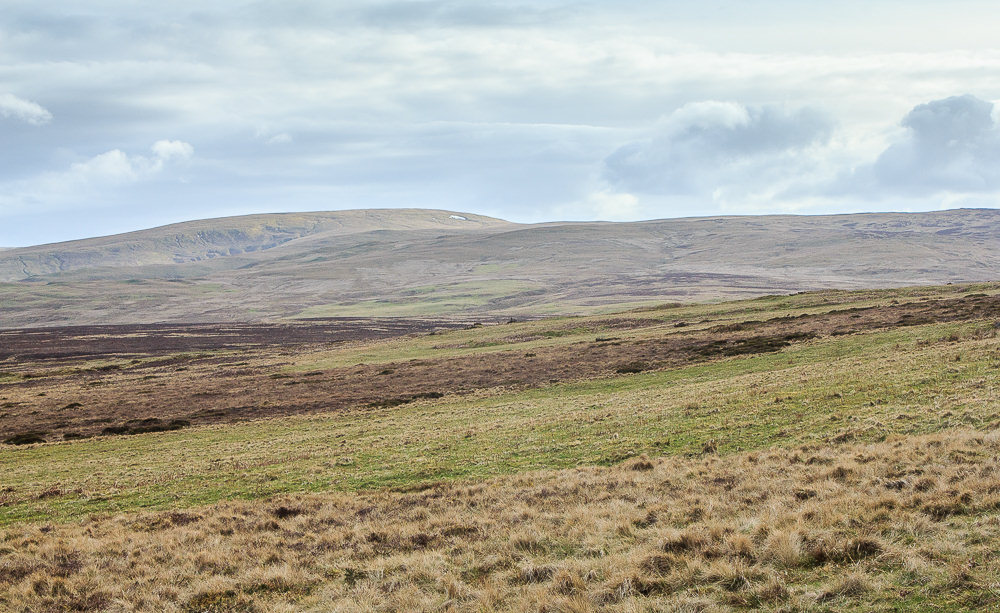 Looking back towards Loadpot Hill, with the patch of snow just below the plateau, just before heading downhill to Askham.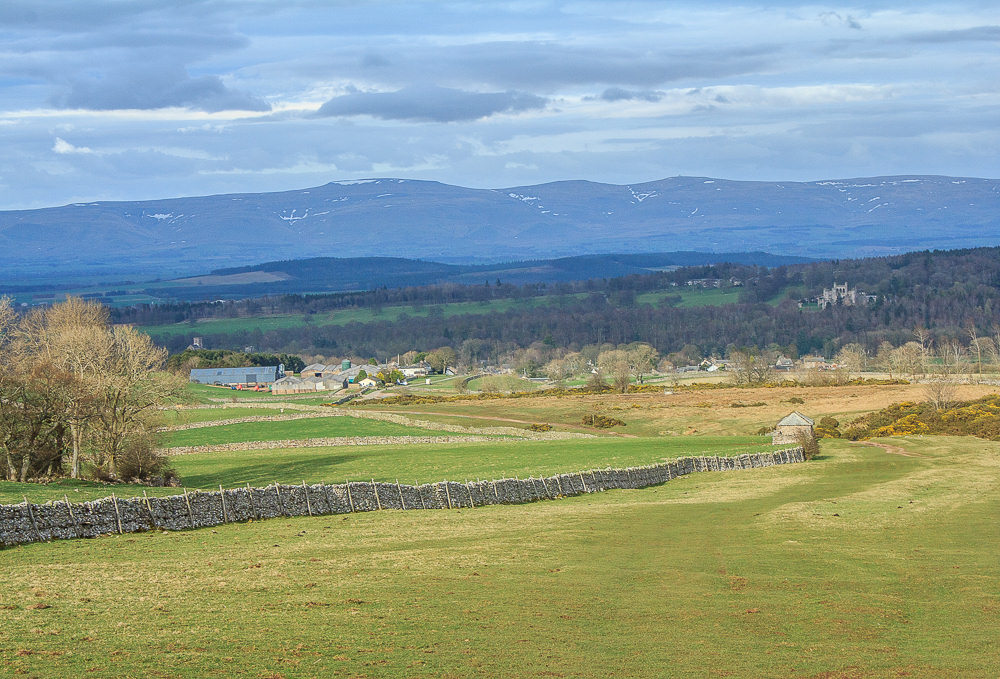 As we head for the final section of downhill Lowther Castle, on the other side of Askham, comes into view.
All pictures copyright © Peak Walker 2006-2023