Lathkill Dale - Peak District Walk
Monday 31st December 2018
Given the continued dry weather we decided to squeeze one more walk into 2018. This time we opted for a walk around Lathkill Dale which we hadn't visited since 2015.
Start: Moor Lane car park (SK 1941 6444)
Route: Moor Lane car park - Bradford Dale - Alport - Conksbury Bridge - Lathkill Dale - Cales Dale - Limestone Way - Moor Lane car park
Distance: 8 miles Ascent: 381 metres Time Taken: 4 hrs 15 mins
Terrain: Clear paths, steep steps up Cales Dale.
Weather: Overcast but warm.
Pub Visited: Farmyard Inn, Youlgreave Ale Drunk: Tim Taylor's Landlord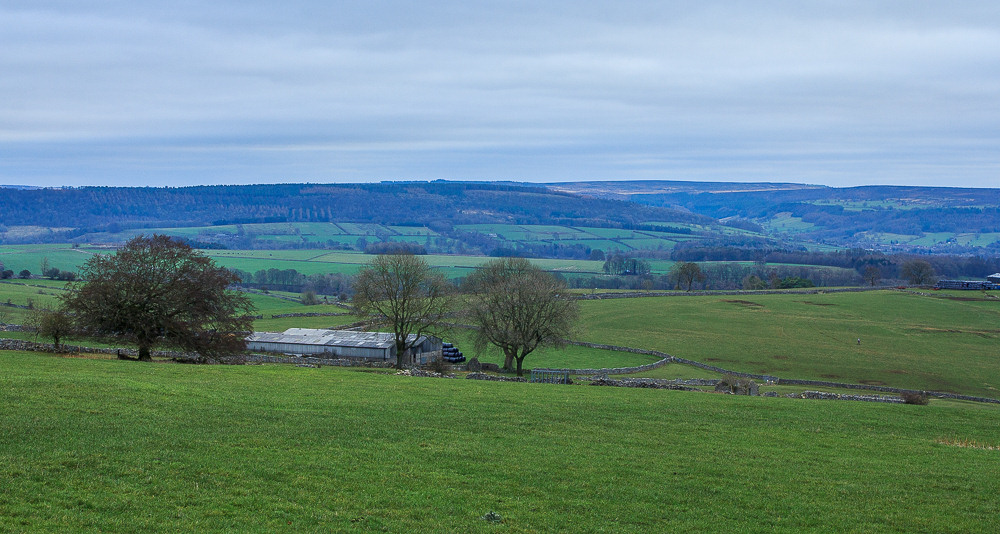 Looking across the Wye Valley to Manners Wood.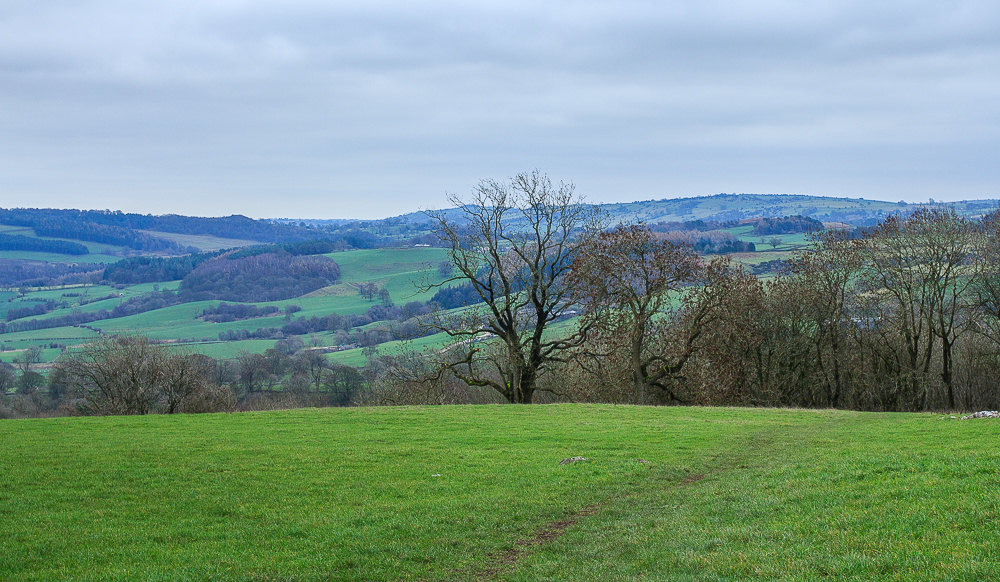 Looking towards Rowsley as we enter the first field of the day.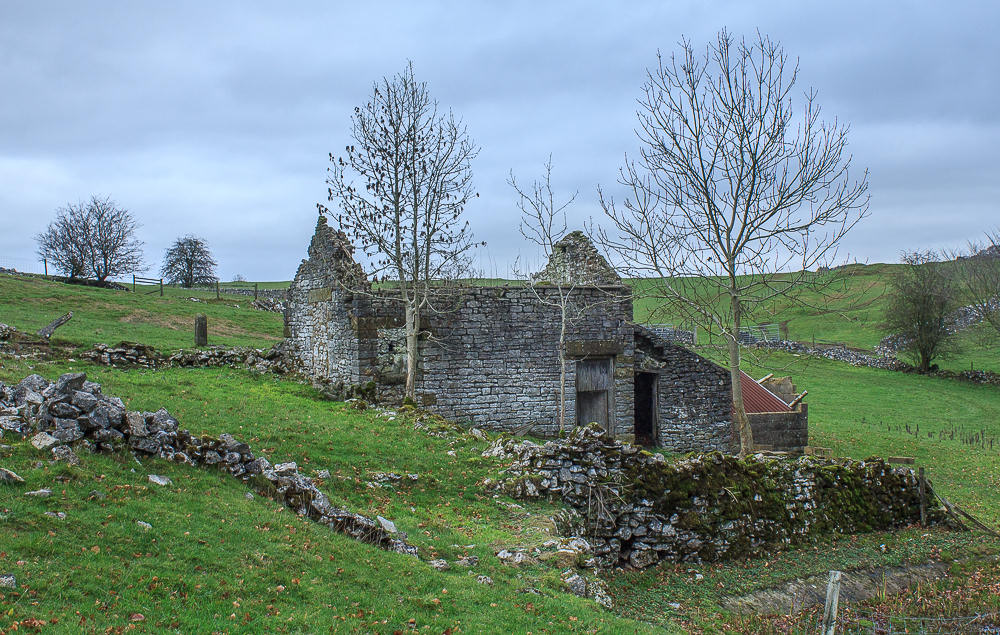 Heading downhill we pass the familiar ruined barn.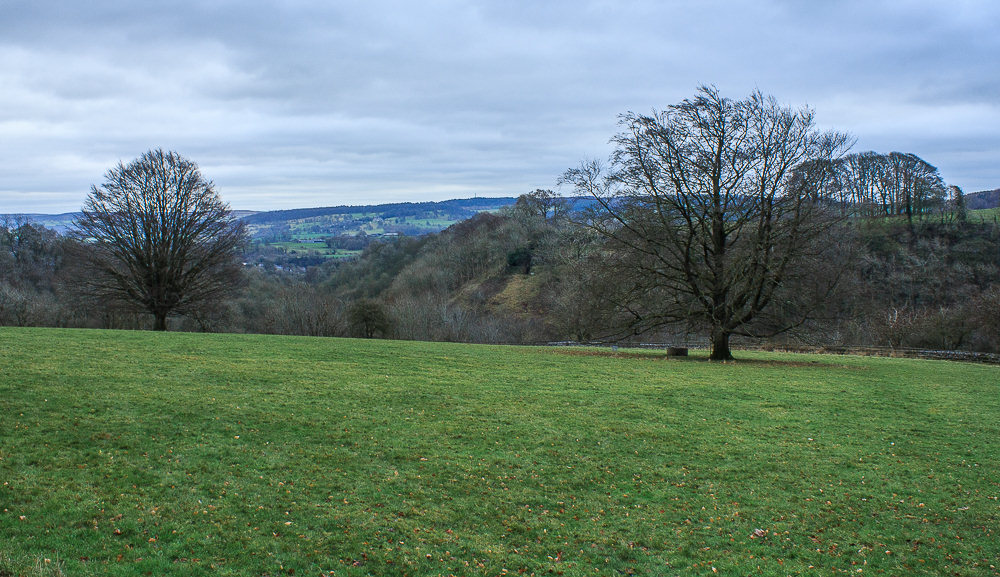 As we head down the road, following the Limestone Way, we get a view across Bradford Dale to Stanton Moor.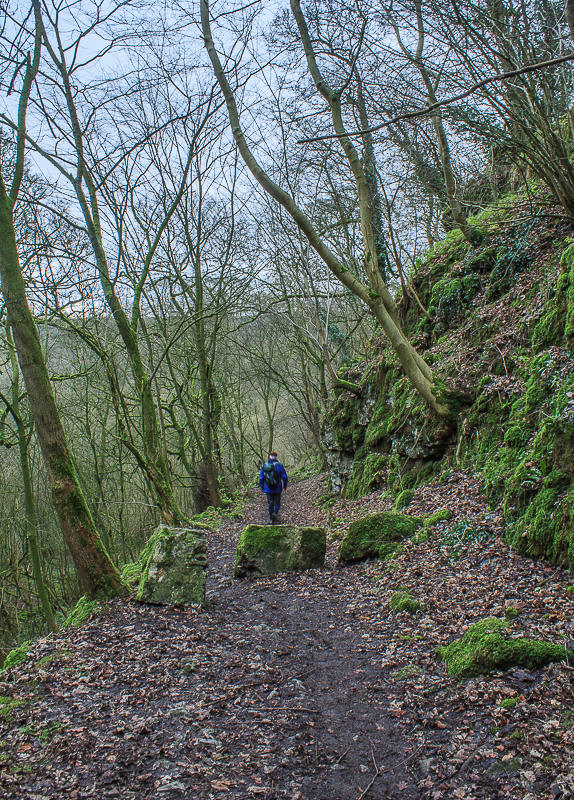 We follow the Limestone Way downhill towards Bradford Dale.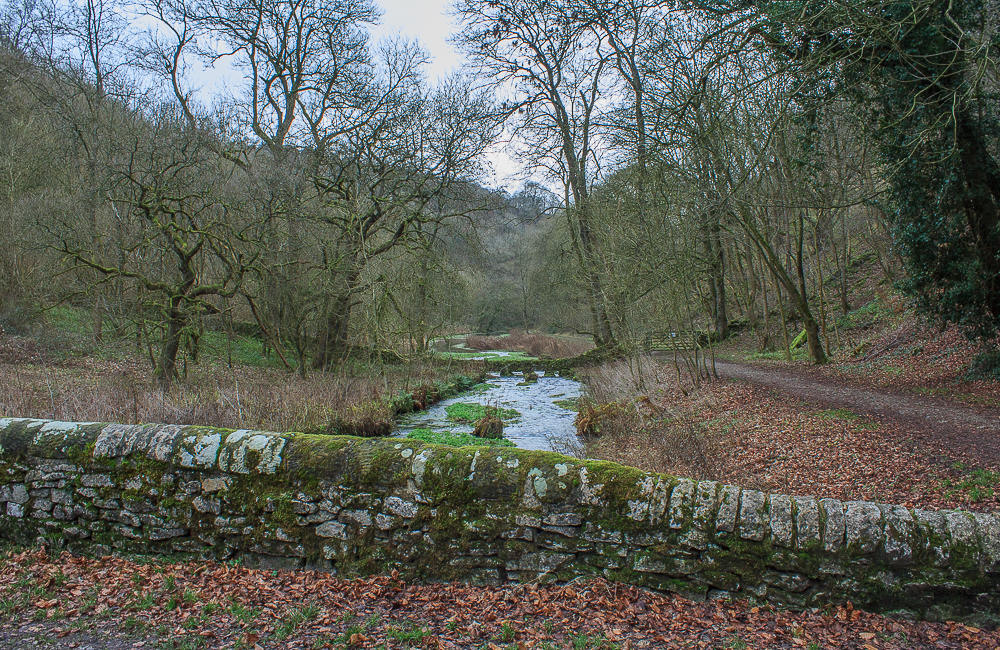 Once we are in Bradford Dale it is easy walking along the river path.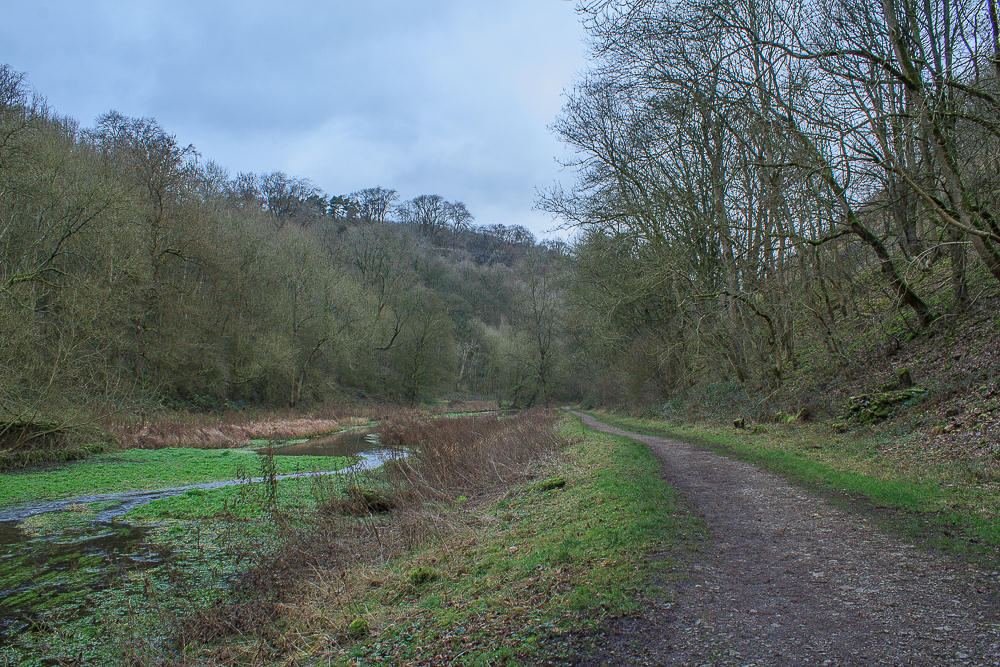 We time this section of the walk well and miss out on all the dog walkers and families out for a stroll.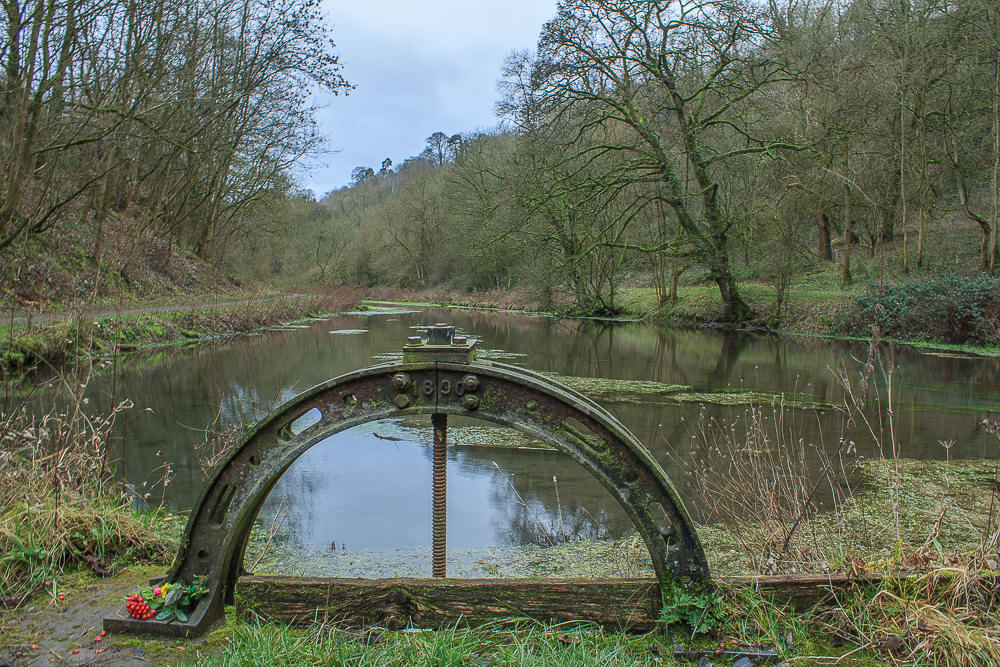 There is very little sign of any wildlife in the dale.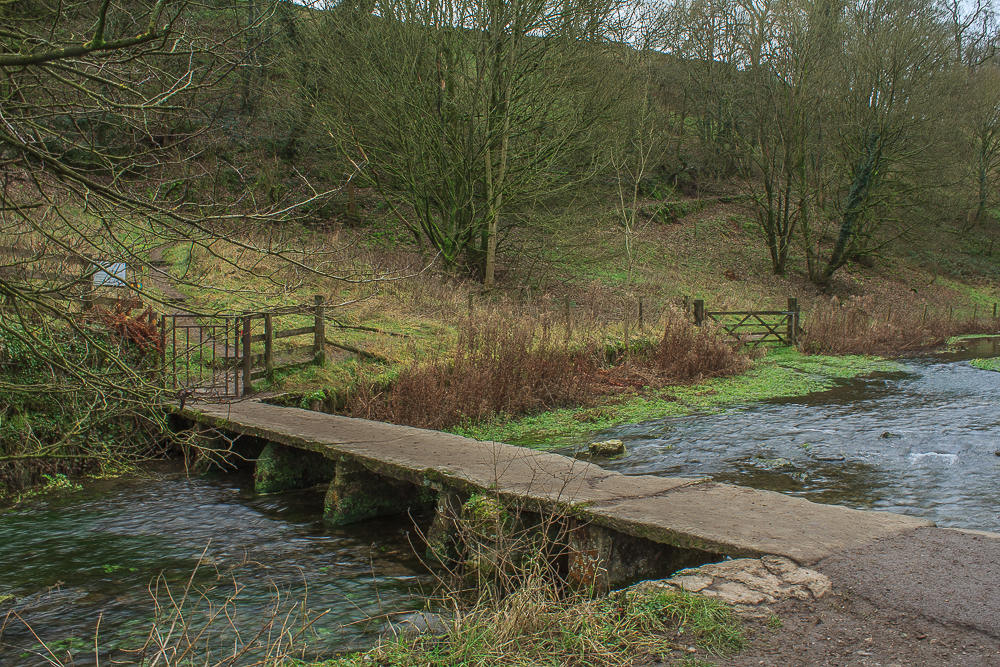 We cross the clapper bridge in order to continue through the dale.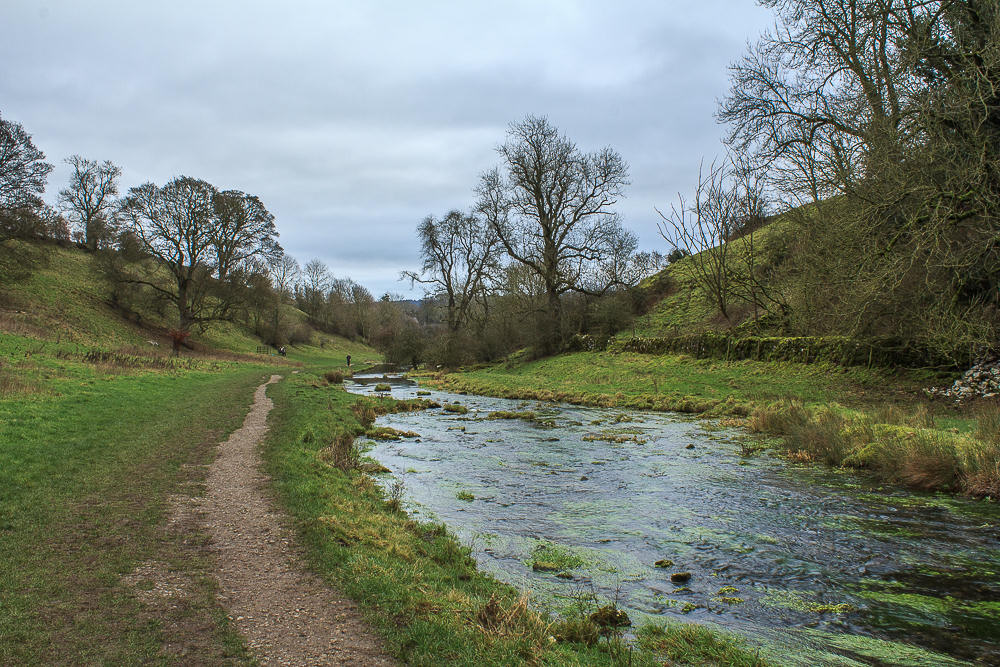 Once we reach this section of the dale we start to meet more families and walkers.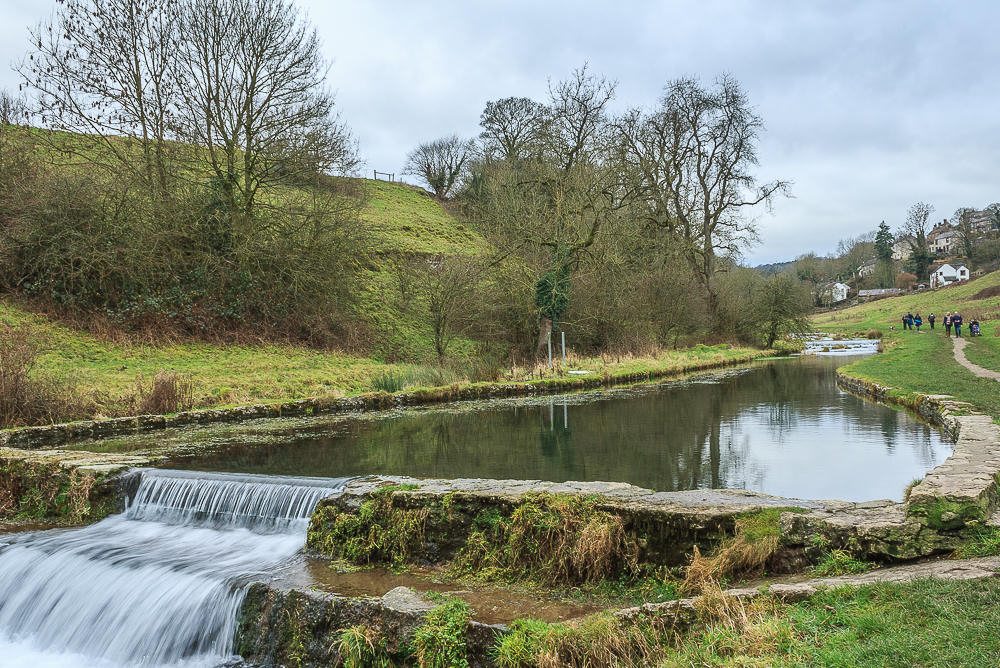 We resist the temptation to take a dip in the swimming pool.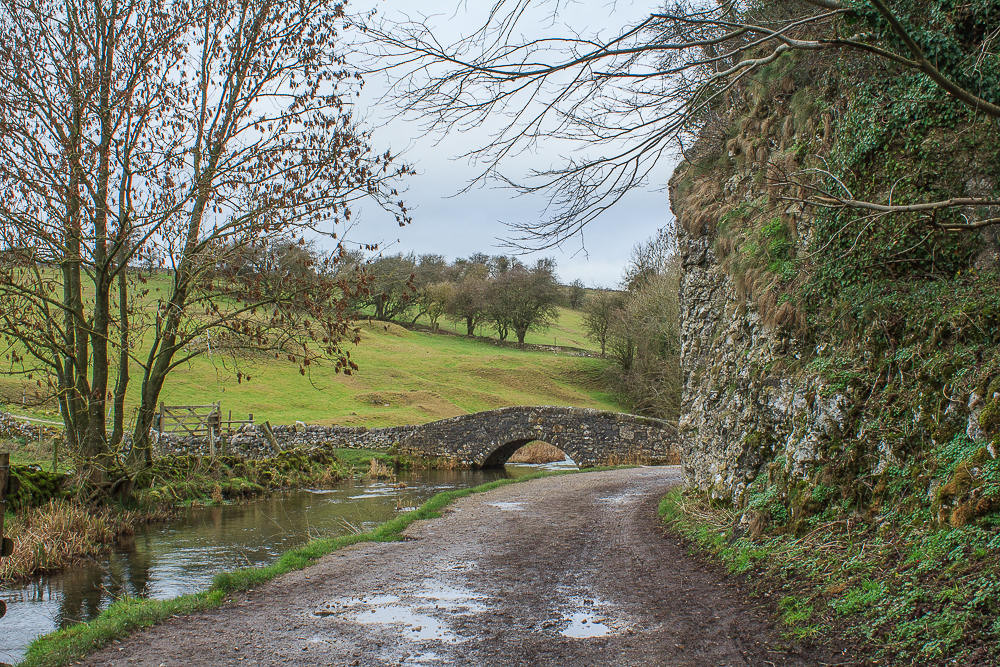 We follow the river, passing the old packhorse bridge, towards Alport.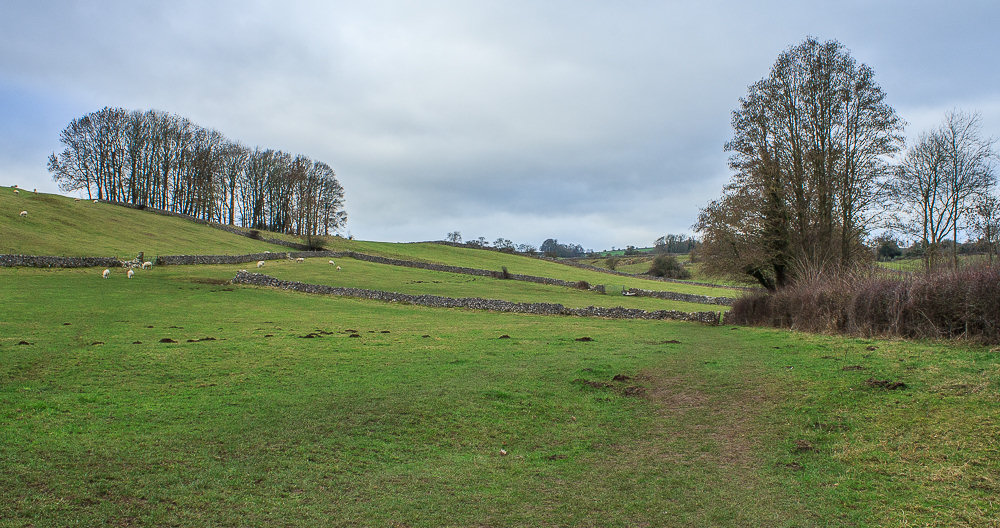 The section between Alport and Conksbury Bridge is suprisingly mud free.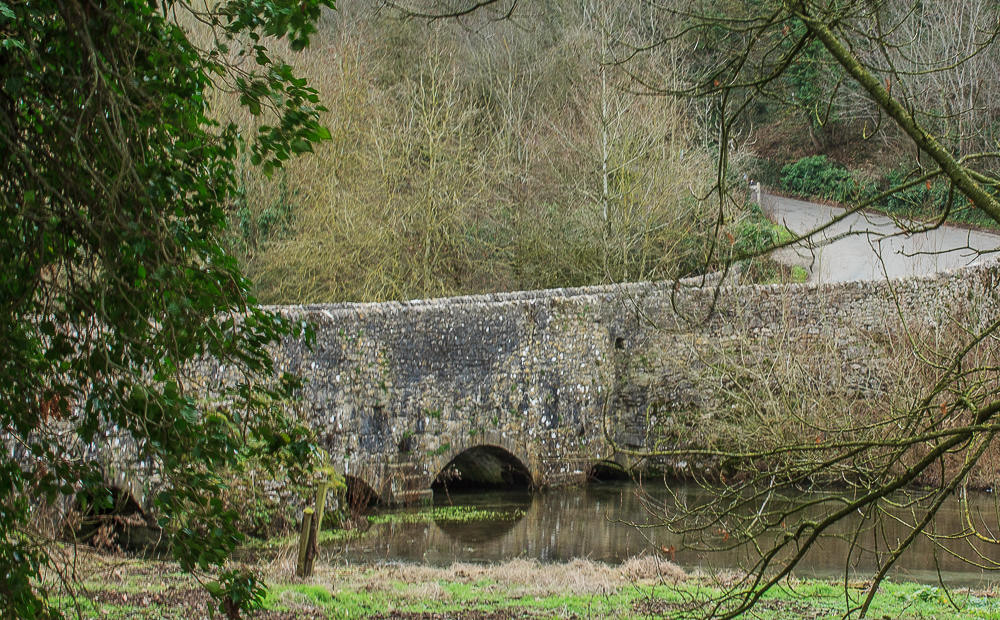 We soon reach Conksbury Bridge, after passing several families following guide books and learn a little about the history of Over Haddon as we pass one family.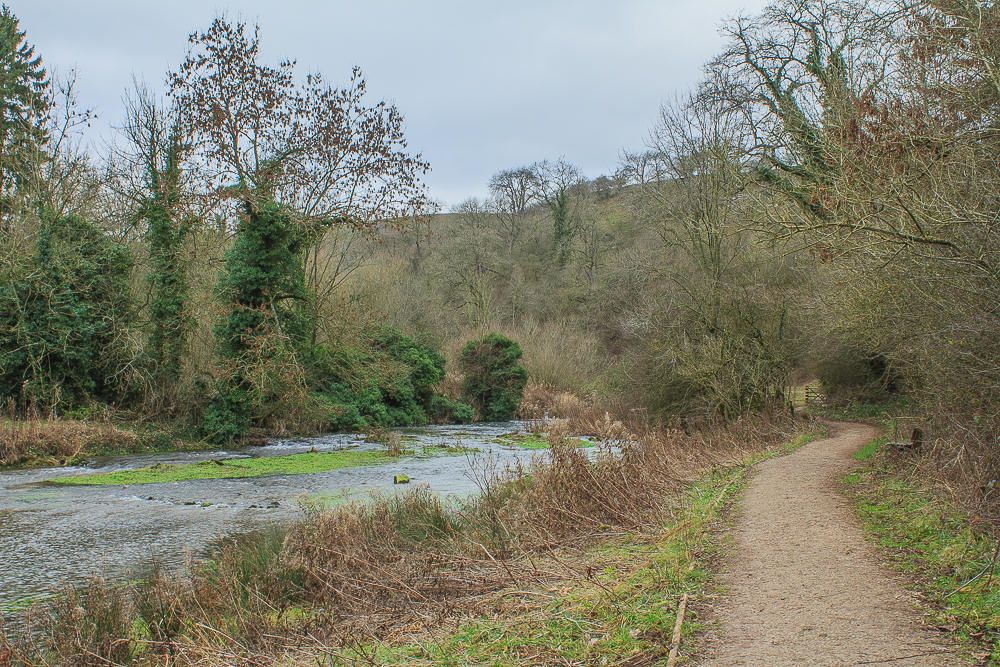 We make our way into Lathkill Dale.
The river is in full flow.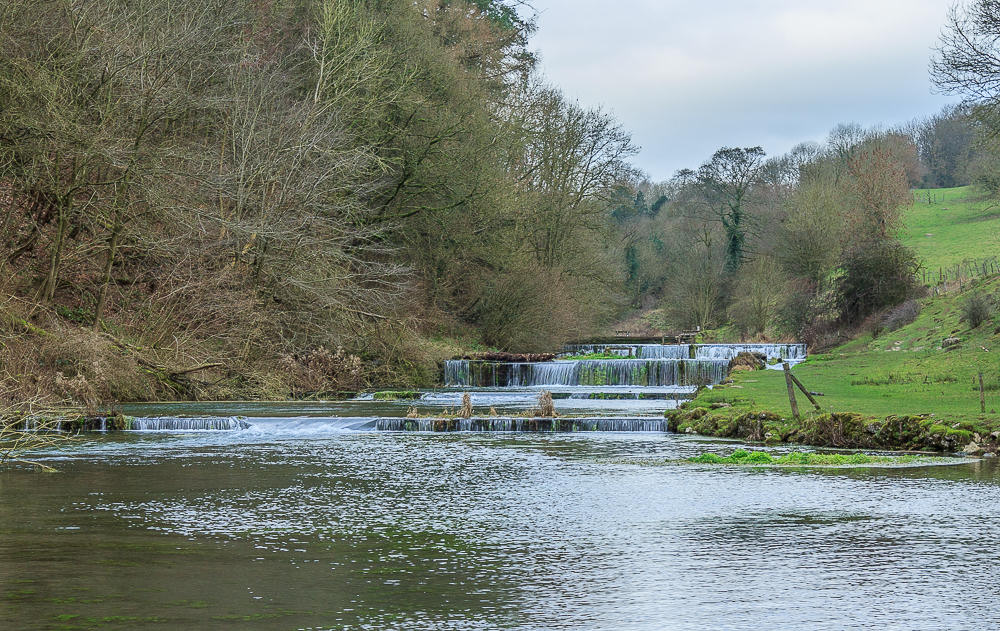 Plenty of water coming over the weirs today.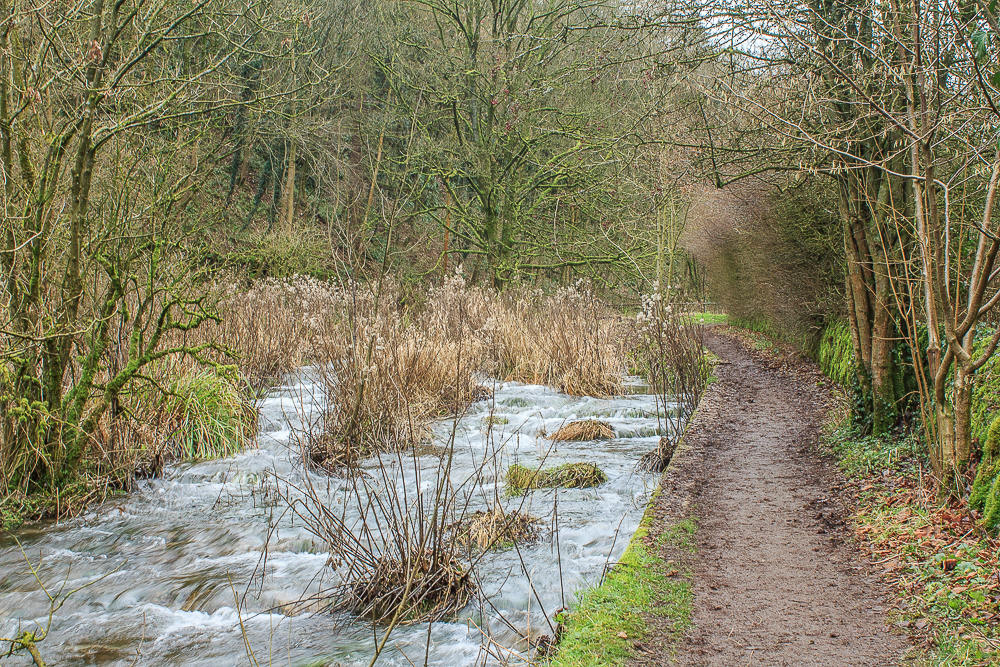 Even the sections which dry up in summer are full of water.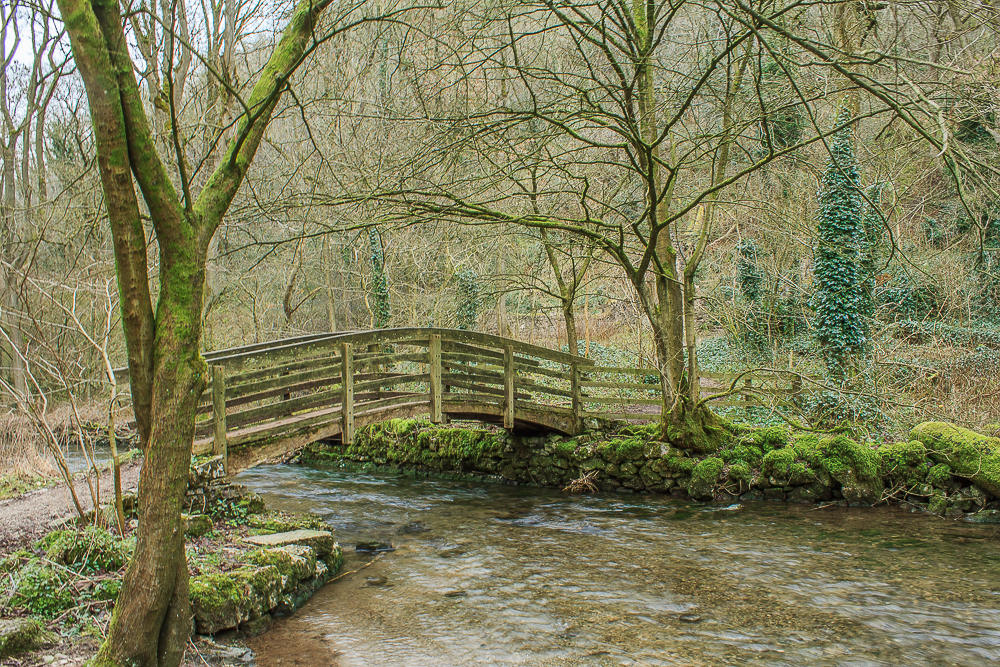 We pass on a visit to Bateman House as our minds turn to lunch and so far all the best spots have been taken up.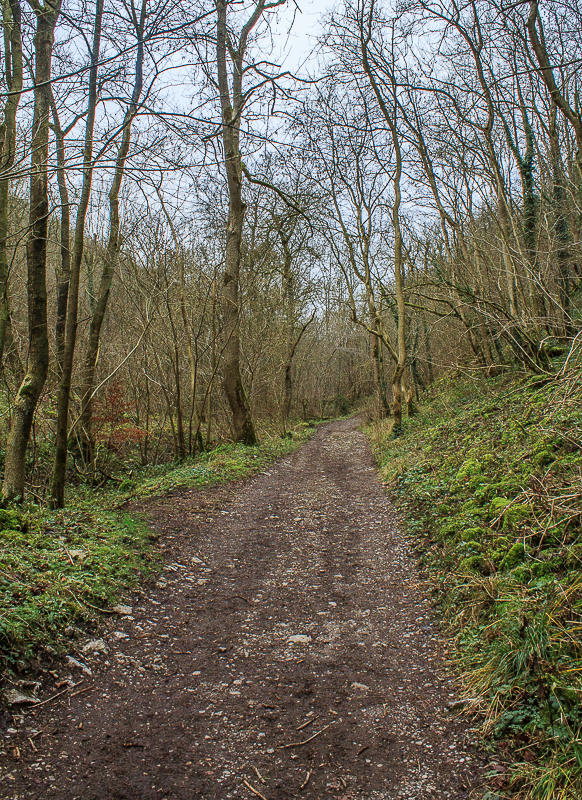 Heading through a wintery looking Lathkill Dale still in search of a suitable lunch spot.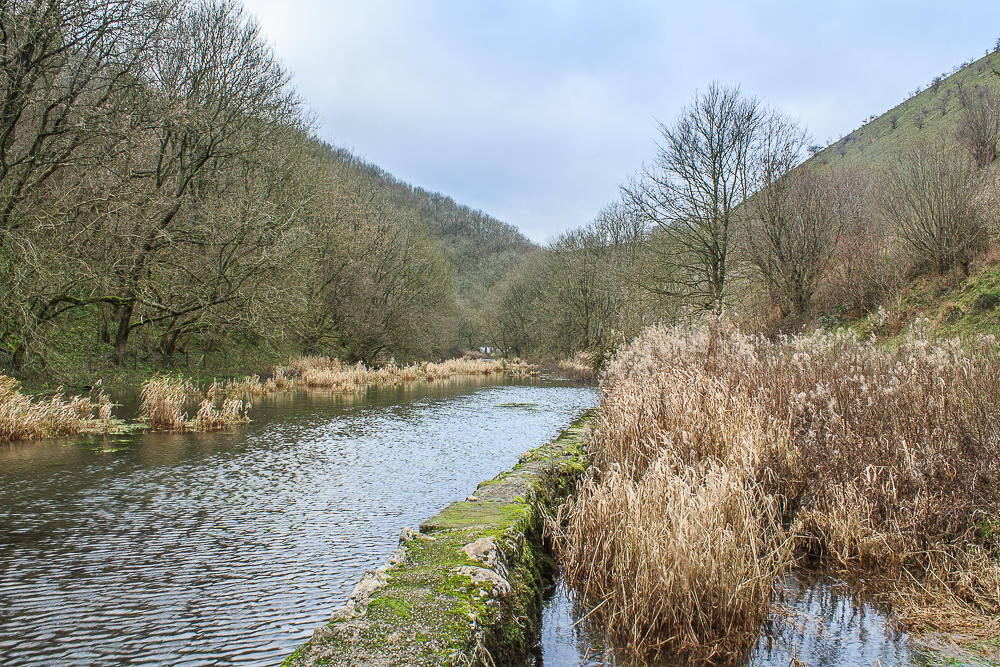 Having found a spot away from the path we return to the dale to find that my favourite spot wasn't far ahead.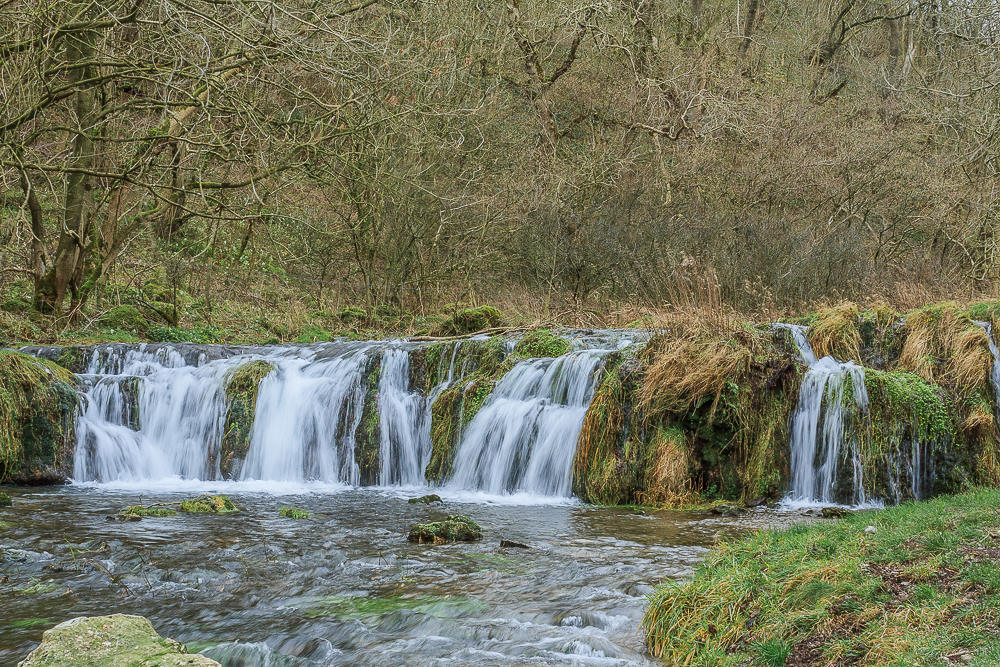 One day I will return here with my tripod.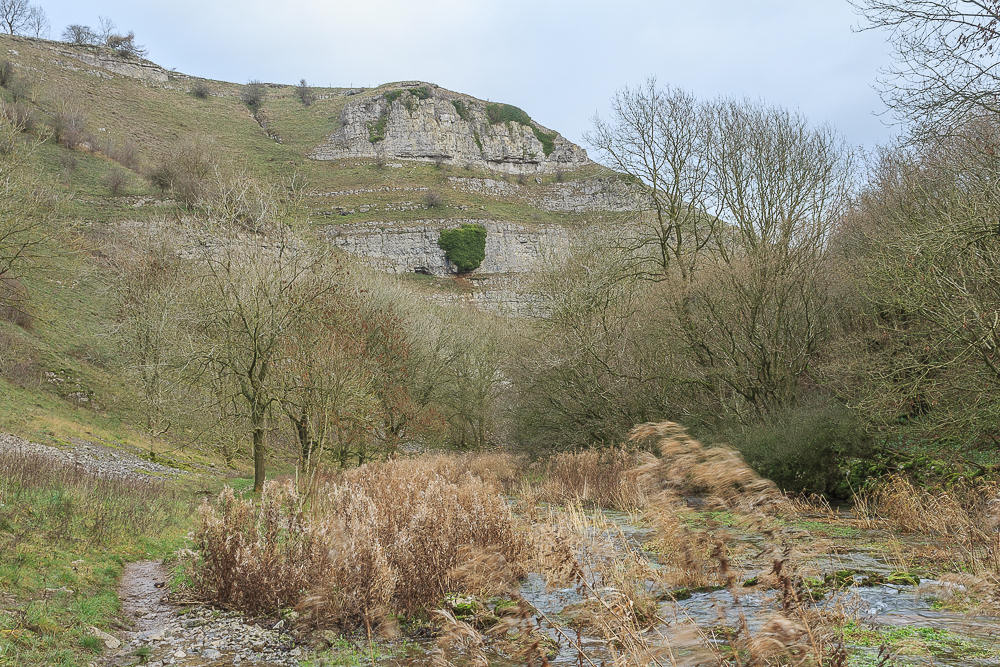 Parson's Crag is behind us and we will soon be heading up Cales Dale.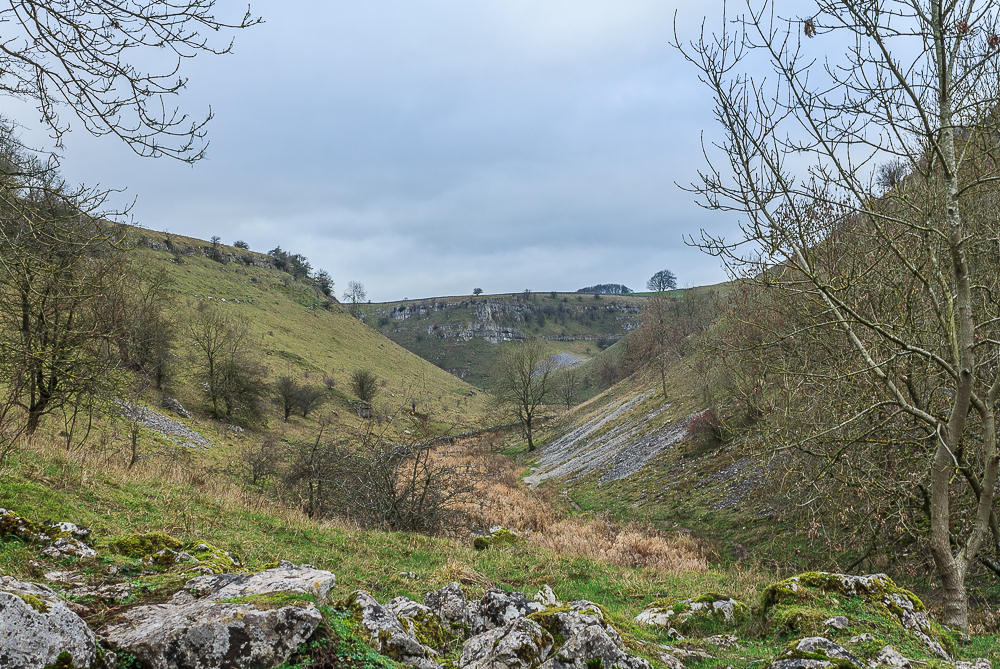 Lathkill Dale from the entrance to Cales Dale. Time to prepare for the steep ascent up the steps.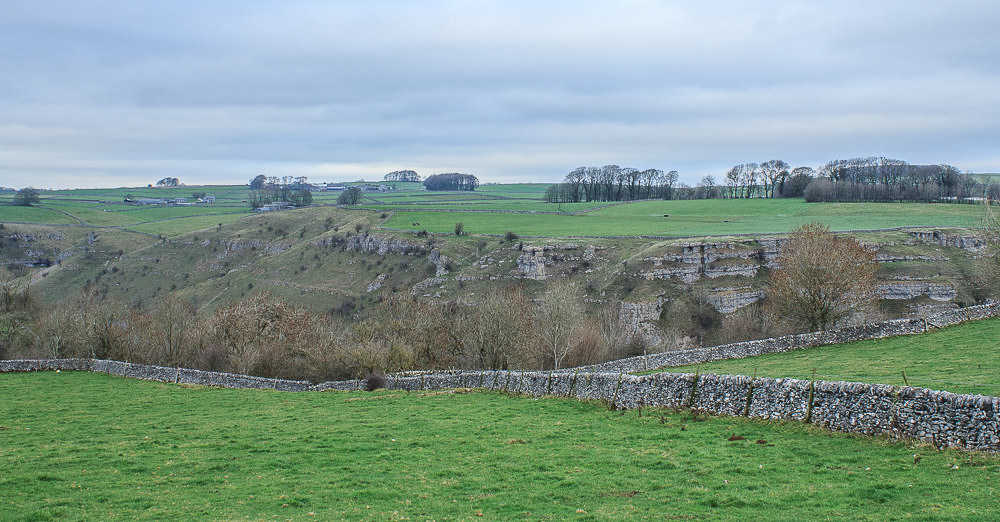 We soon reach the top of the steps and are rewarded with a view across Lathkill Dale towards Ringham Low.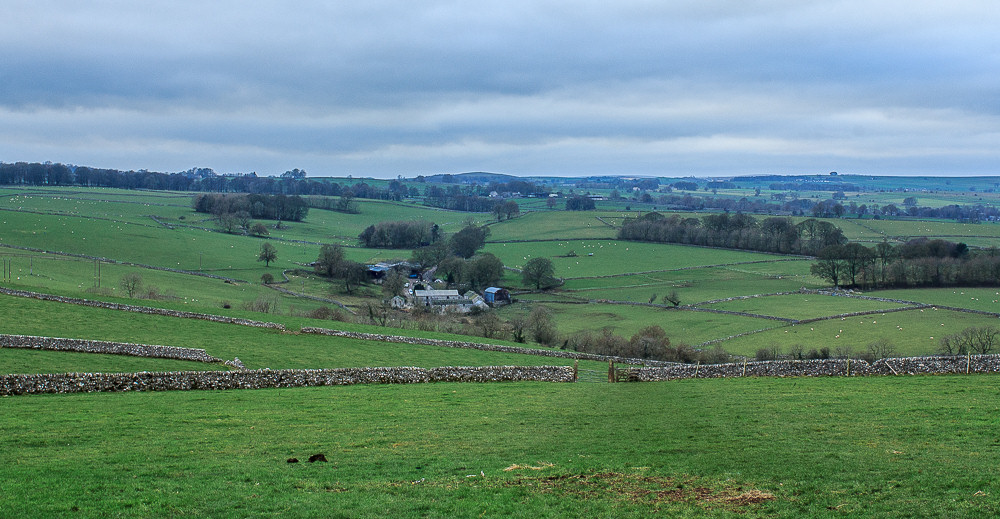 Looking across One Ash Grange towards Monyash as we follow the Limestone Way uphill.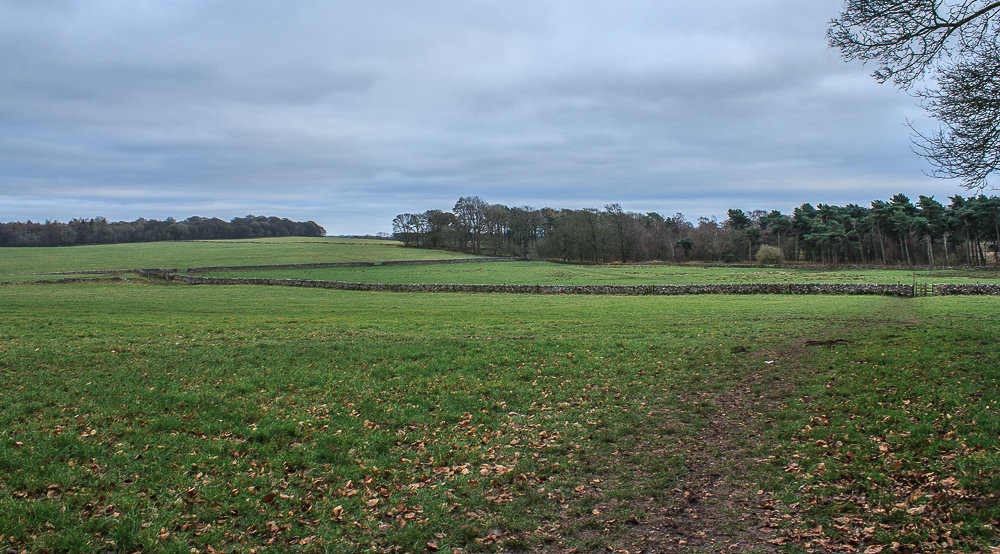 Having passed Calling Low farm we are suprised to see empty fields. No matter what time of year we have done this walk before there have always been cows in the fields.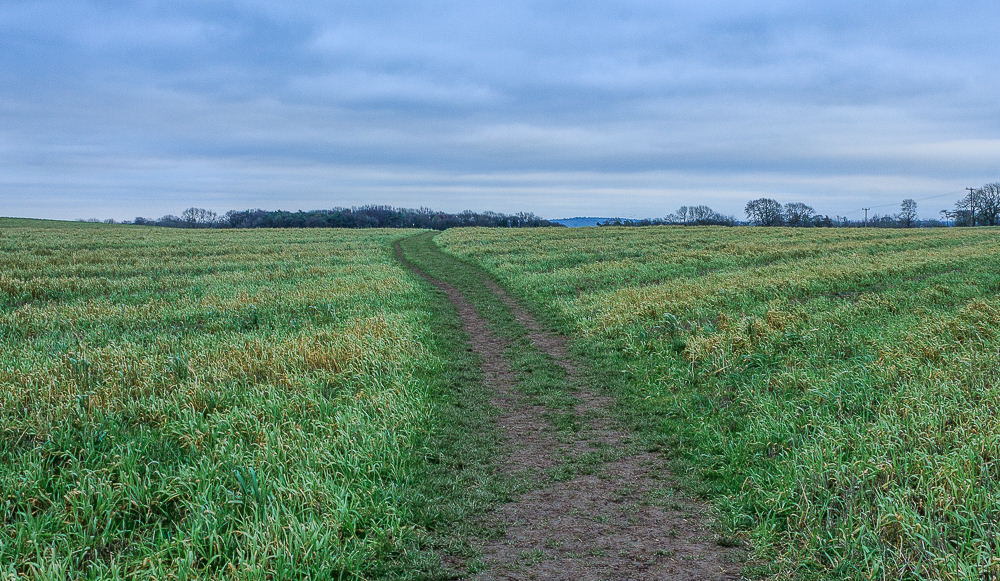 Still no cows as we reach the final two fields, which is a bonus.
All pictures copyright © Peak Walker 2006-2023