Stanage Edge - Peak District Walk
Thursday 17th January 2019
A late start today to try and time the end of the walk for a sunset shot.
Start: Dennis Knoll car park (SK 2272 8433)
Route: Dennis Knoll car park - Long Causeway - High Neb (TP) - Stanage End - Crow Chin - Long Causeway - Dennis Knoll car park
Distance: 5.75 miles Ascent: 199 metres Time Taken: 2 hrs 40 mins
Terrain: Clear paths
Weather: Cold but sunny
Pub Visited: Yorkshire Bridge Inn Ale Drunk: Acorn Brewery, Barnsley Bitter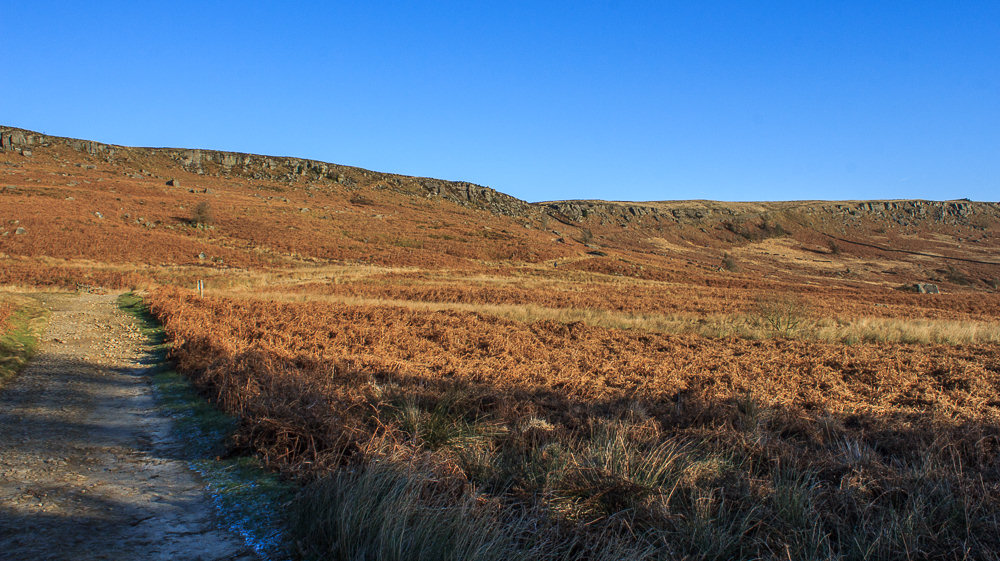 The clear blue sky as we set out was promising as not only was I hoping to get a sunset shot we were also planning to do some astro-photography once it had gone dark.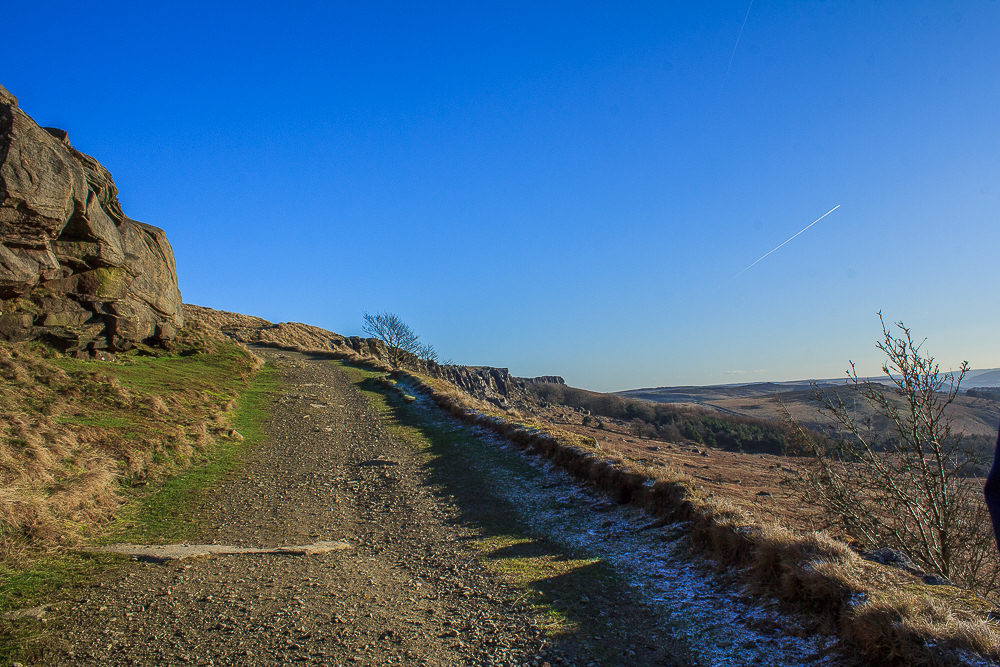 Heading up the Long Causeway we had to dodge the odd icy puddle.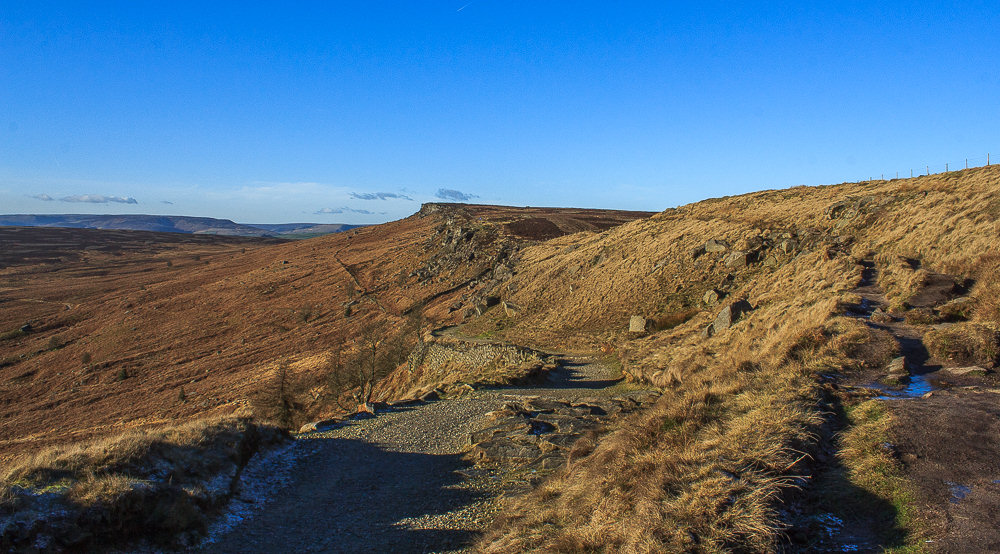 We soon reach the point where we turn back on ourselves and head out along Stanage Edge.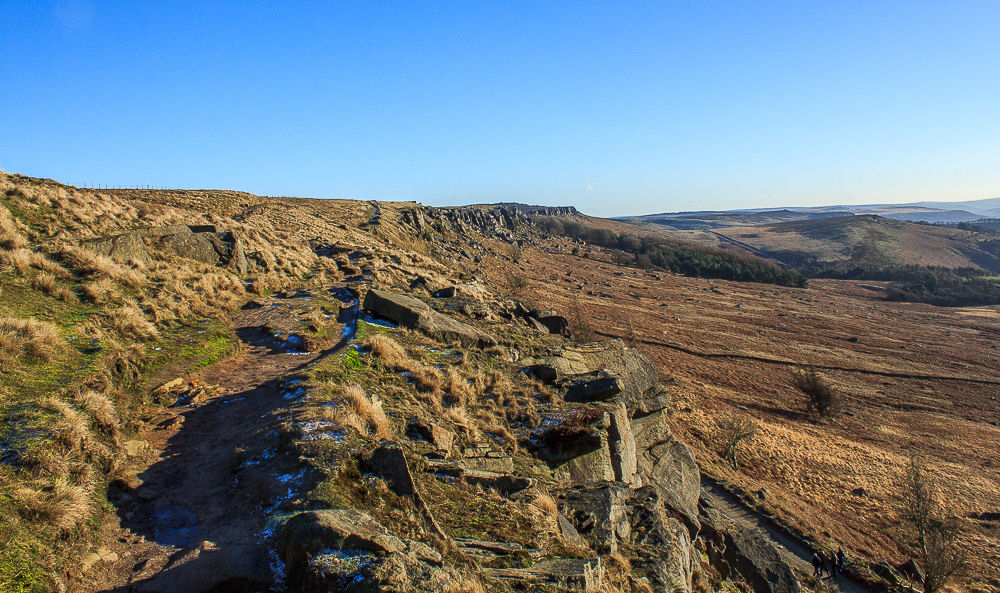 As we start along the edge we notice how cold it is in the breeze.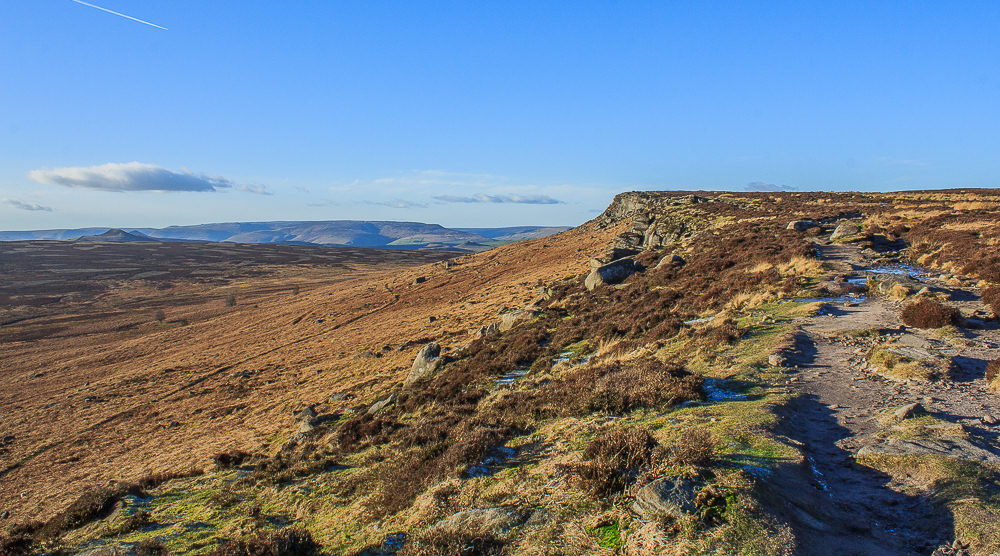 The clear sky means we have a great view across Bamford Moor towards Win Hill and Kinder.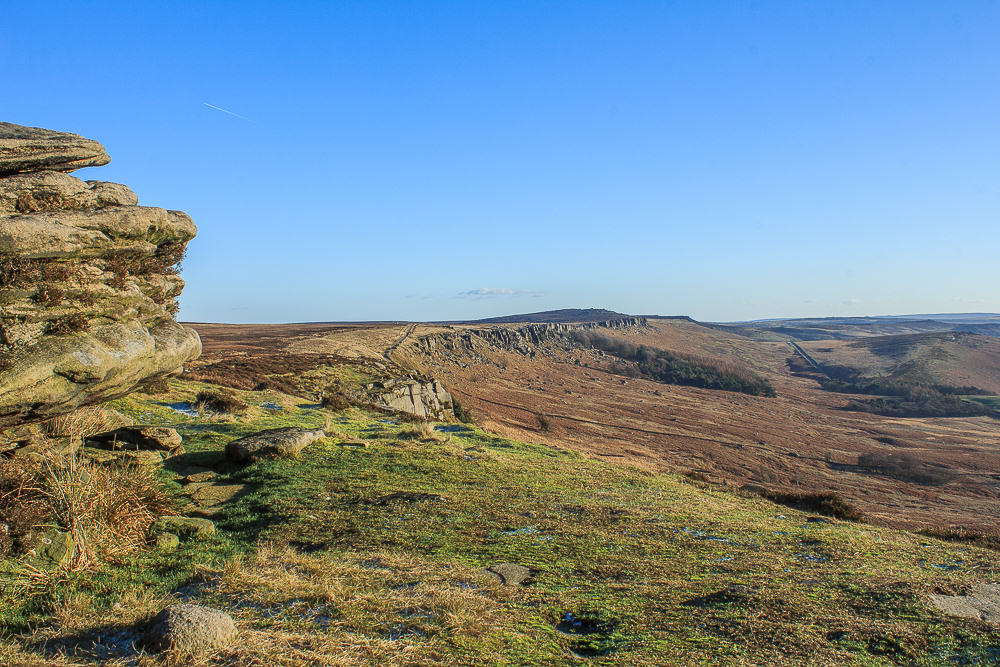 A late start meant we were soon looking for a spot to have a late lunch. This rock resulted in a sheltered and very warm spot.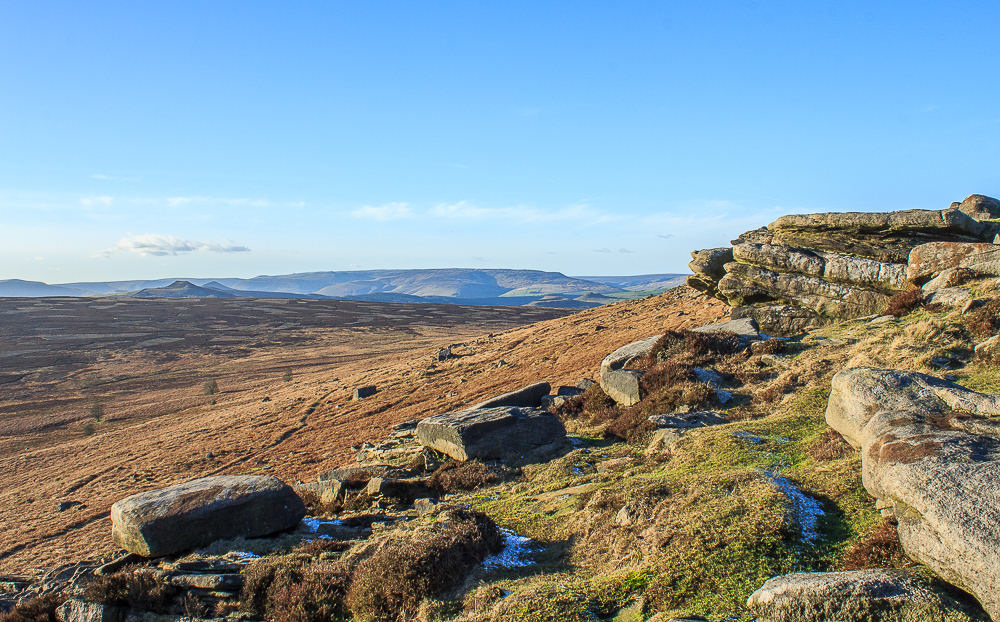 So sunny that we sat for quite a long time just enjoying the view across the moors.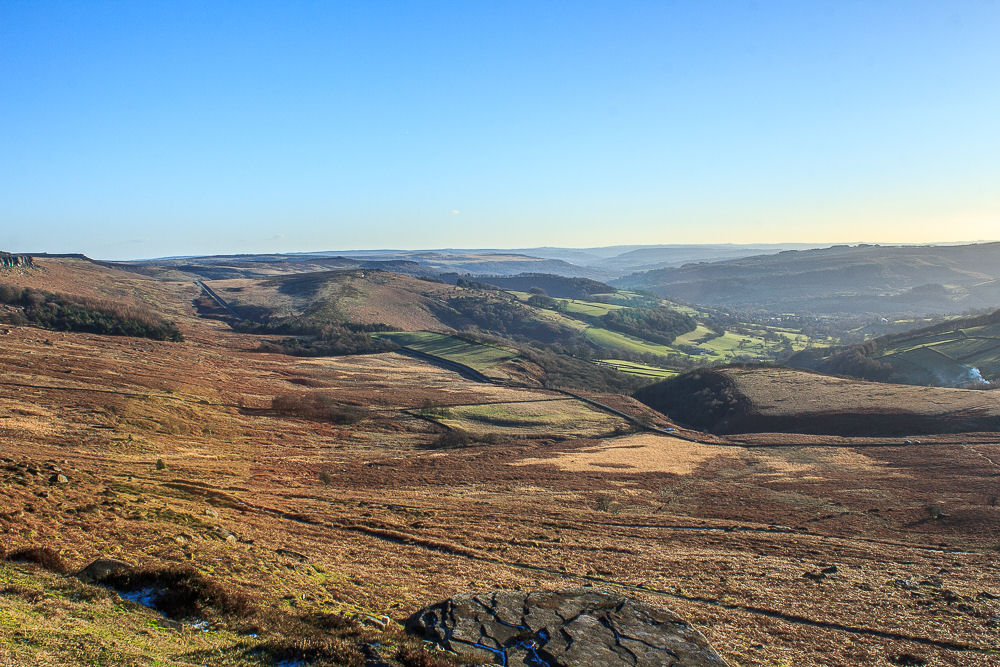 Here looking across Cattis-side Moor towards Hathersage.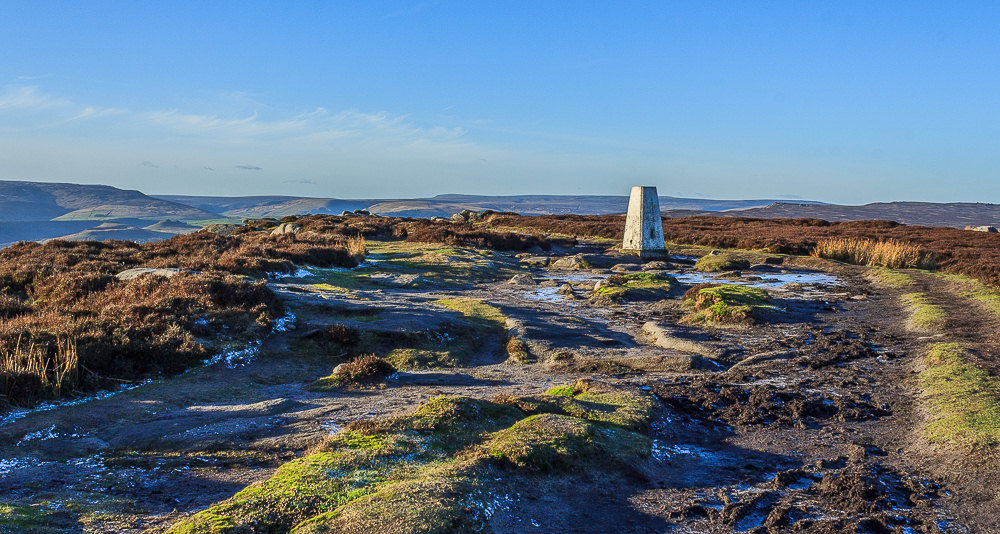 Once we drag ourselves away from our warm lunch spot we soon reach the trig at High Neb.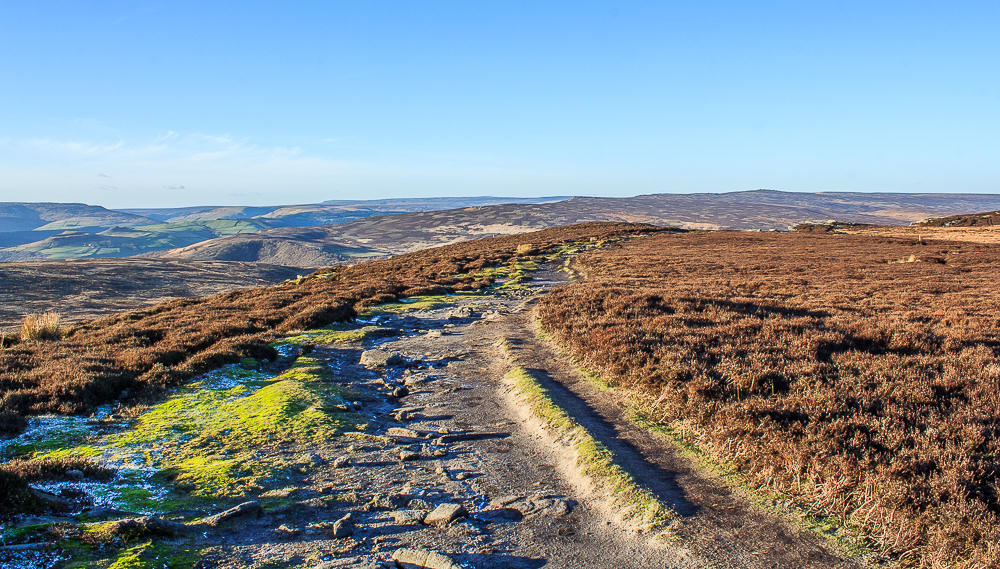 Having passed High Neb our view now includes Derwent Edge.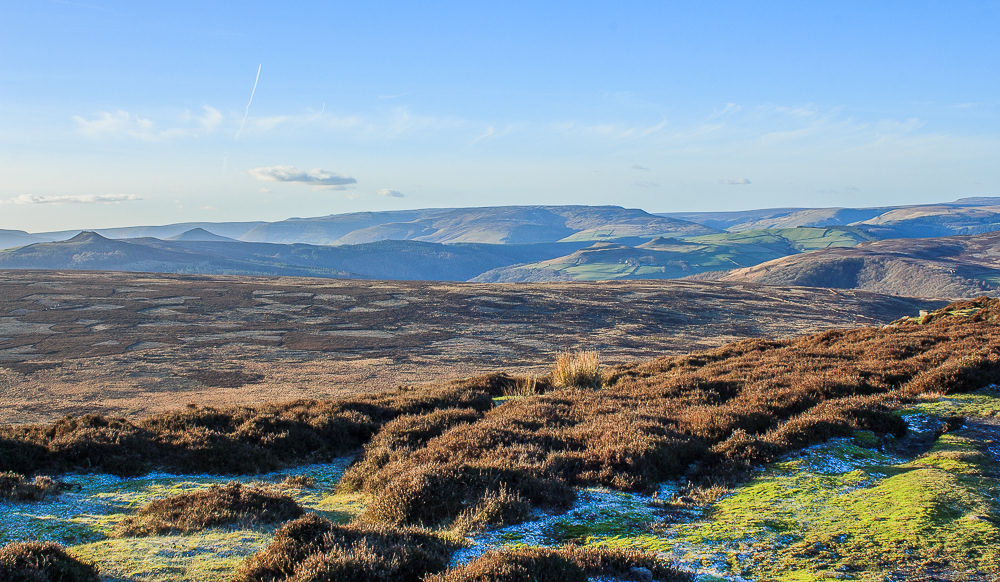 Looking across Moscar Moor as Crook Hill comes into view.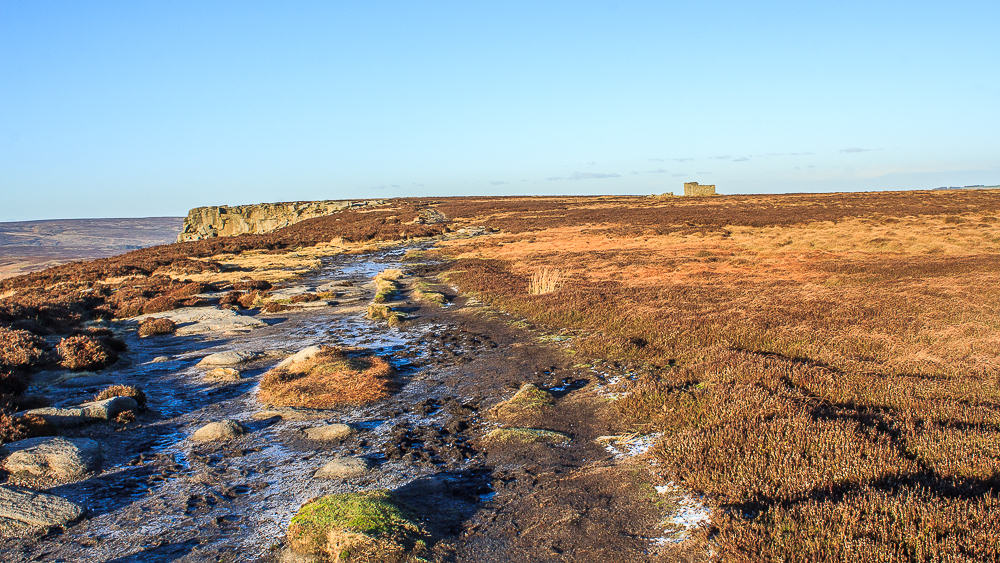 We continue along Stanage Edge enjoying the bright winter sunshine.
We soon reach the boundary stone, which marks the point where we need to head down in order to make the return trip.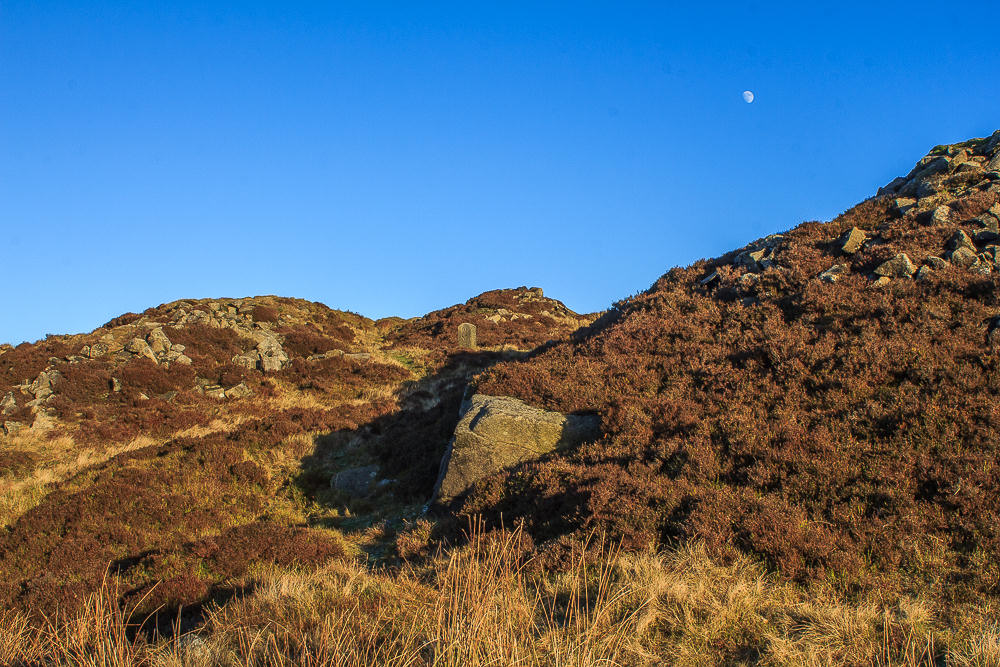 Dropping below the edge and the moon has already risen.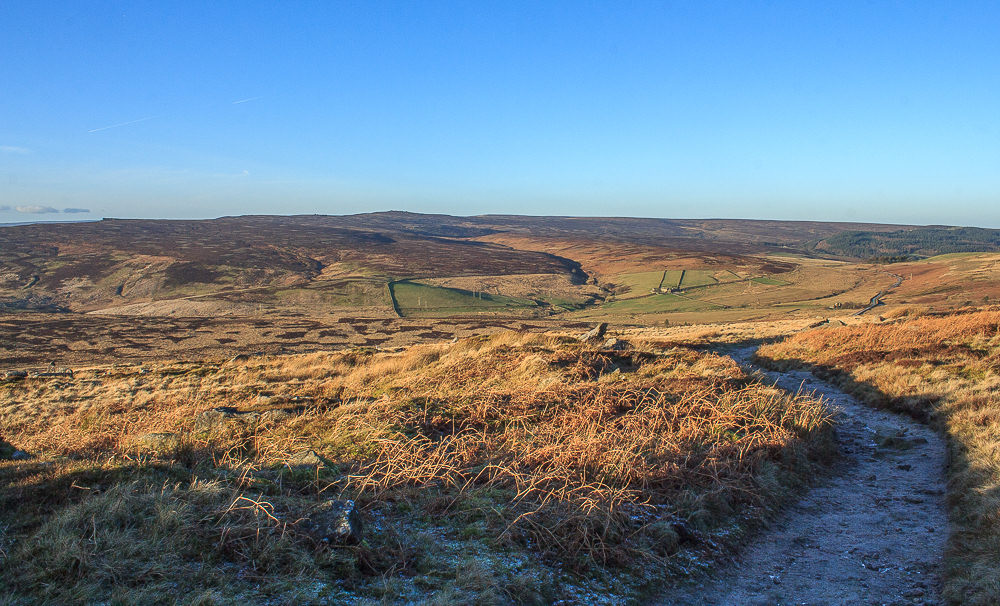 Dropping below the edge we soon find oursleves in the shadow of the rocks where the temperature drops.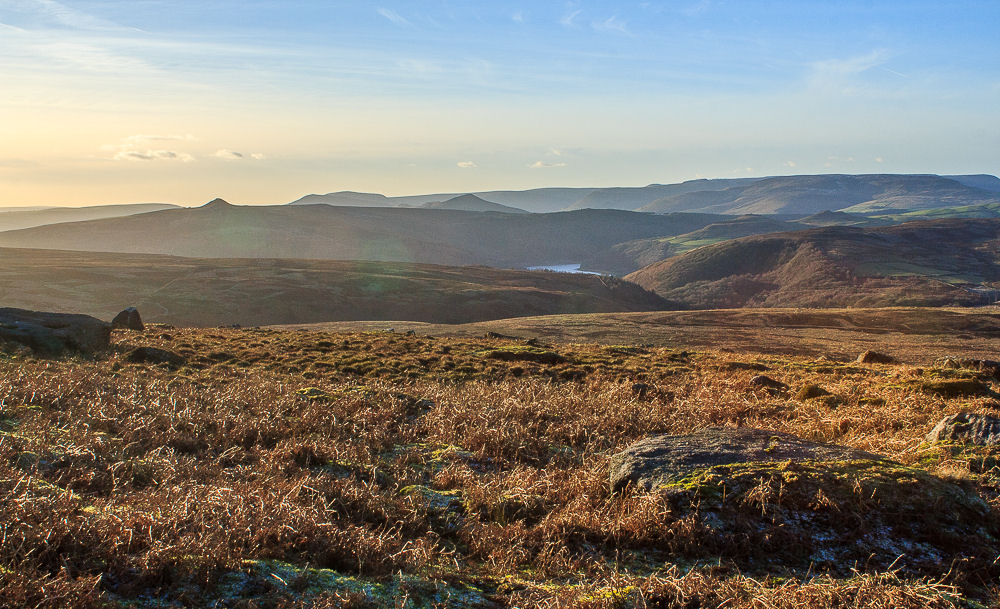 For a short while we get a glimpse of Ladybower Reservoir.
Thankfully the path takes us away from the rocks and back into the relatively warm sunshine.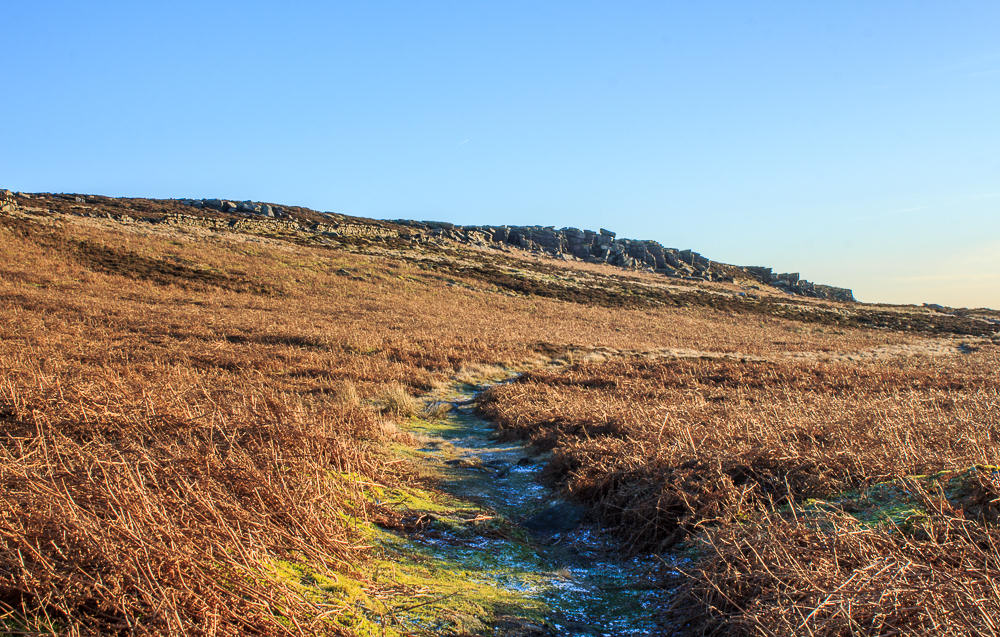 The frozen ground makes this section much easier than normal as there is no need to engage in any bog-hopping.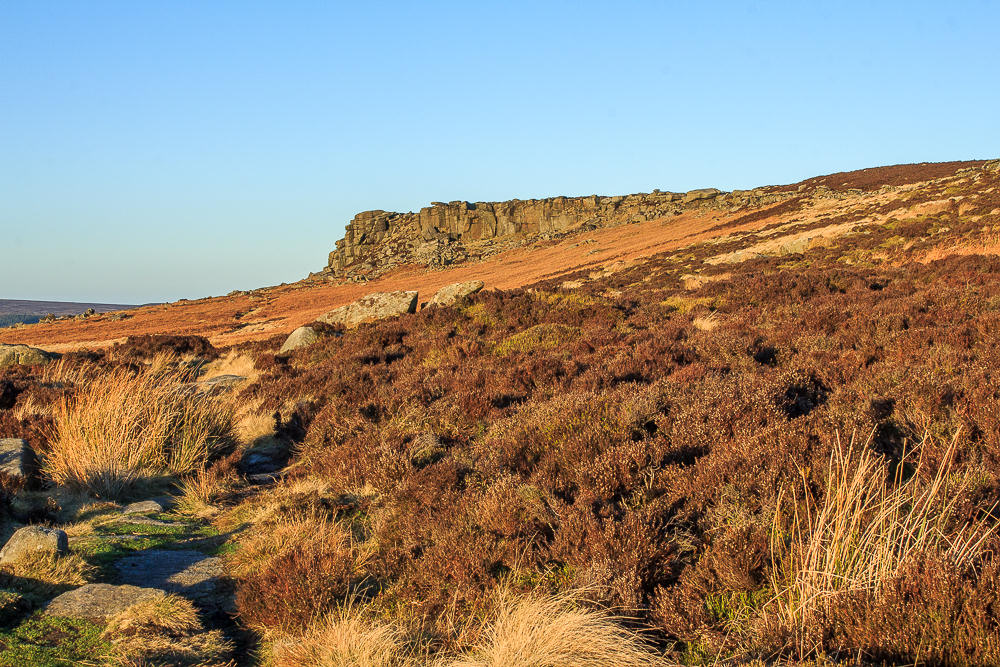 Looking back towards Crow Chin Rocks.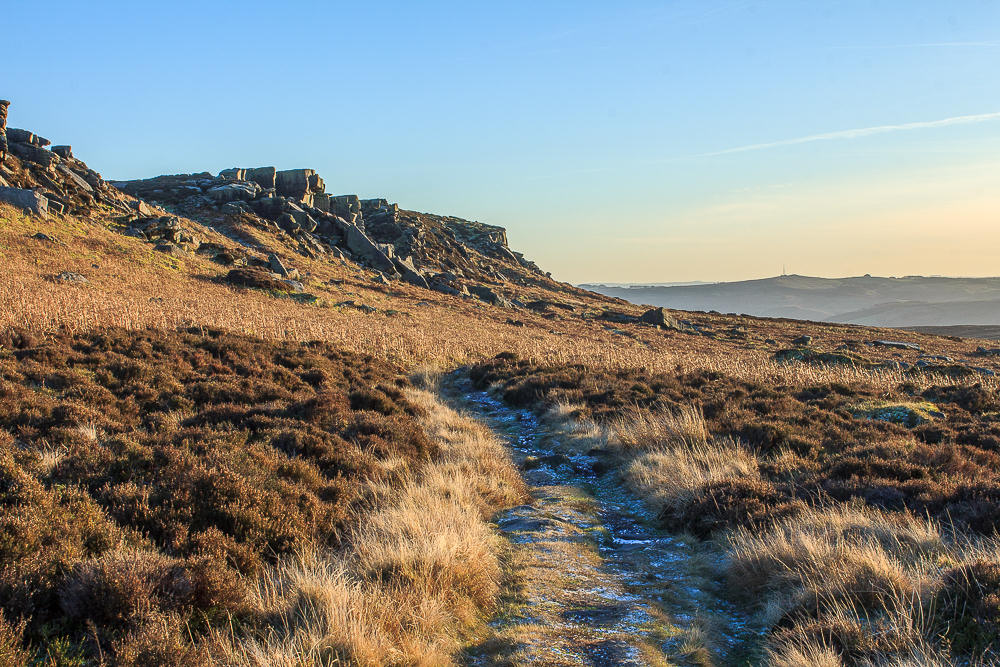 Heading towards Crow Chin and it is time to keep my eye out for the millstones.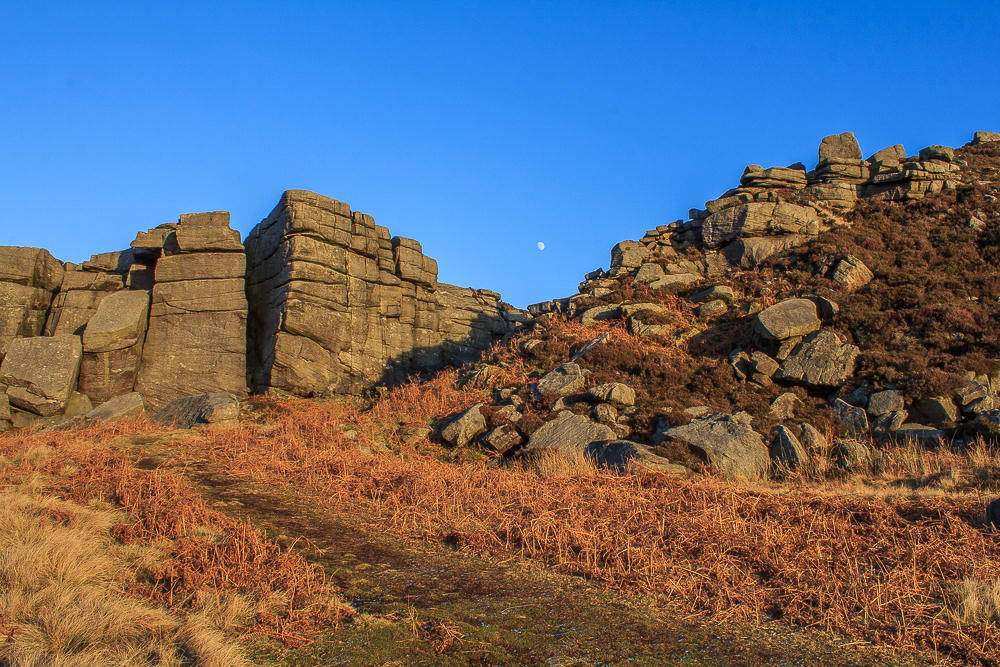 Crow Chin is soon passed.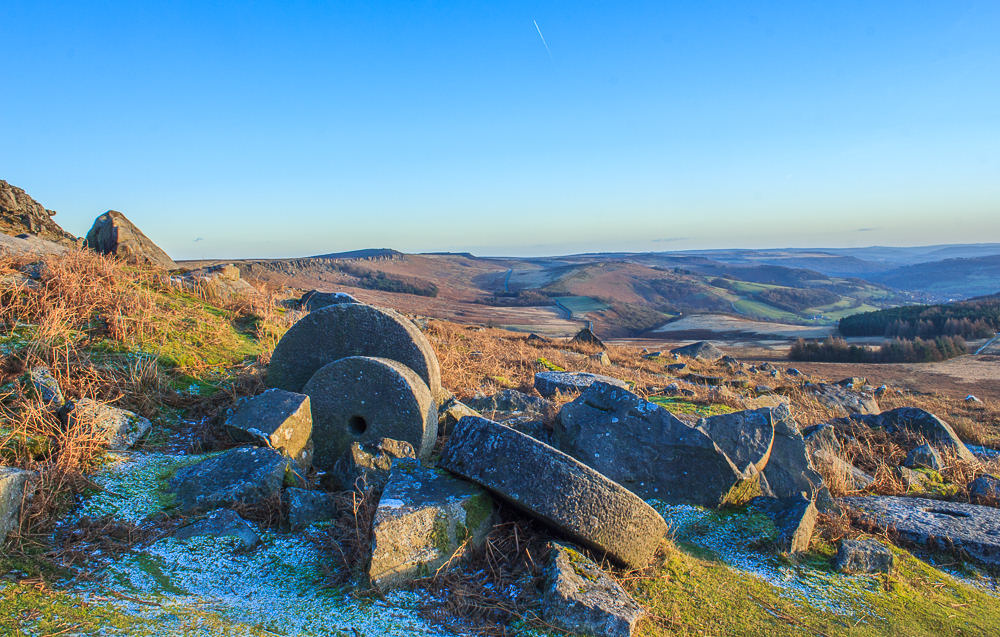 We soon reach the millstones but any hope of a shot of them bathed in sunshine has been dashed by the bank of cloud that is building up.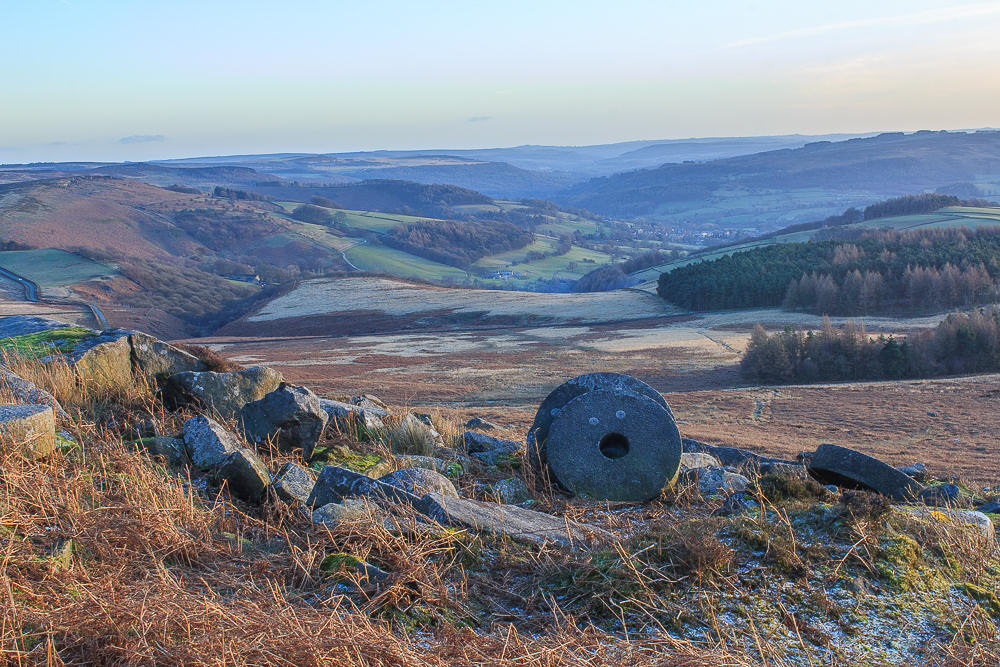 The bank of cloud is also going to ruin any chance of getting a good sunset as well.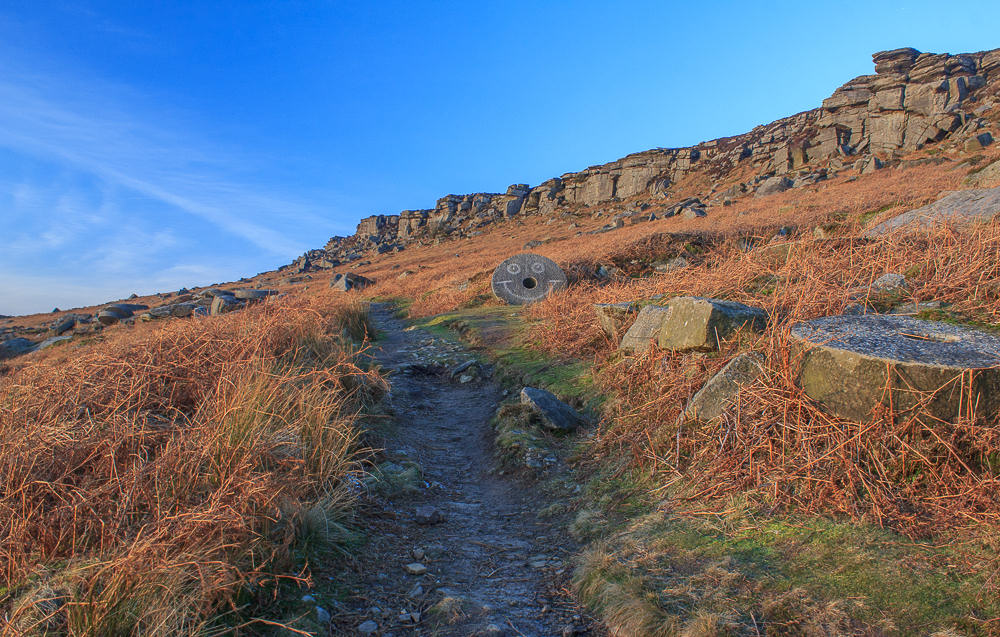 We reach the smiling millstone, where we would normally divert off the path below the rocks and head down towards the car park.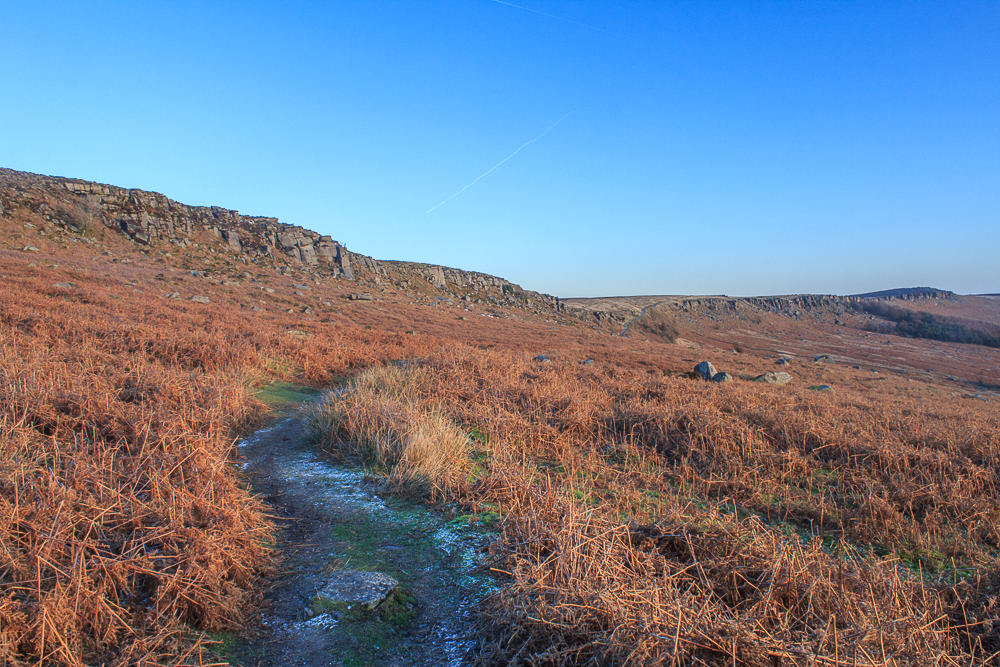 Today we stick to the path below the rocks in the hope there might actually be a good sunset shot.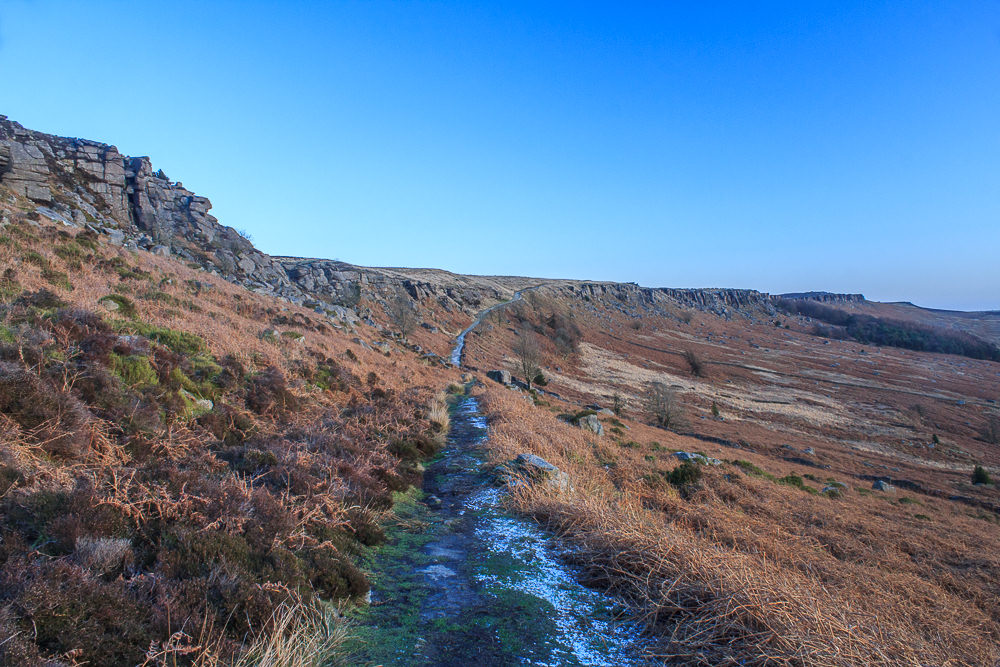 We have never actually walked this short section of path before.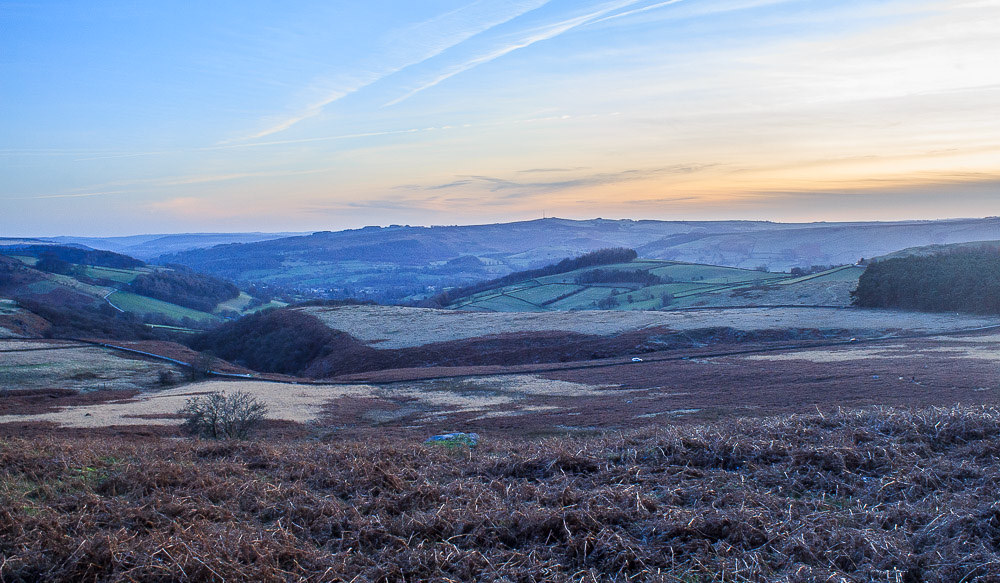 No award winning sunset shots tonight and that build up of cloud also meant no astro-photography later.
All pictures copyright © Peak Walker 2006-2023