The Langdales - Lake District Walk
Tuesday 15th September 2020
There are some walks that stay with you for a long time and this is definitely one of them. Today's route was planned as an opportunity for John to do the Birkett tops I had done prior to meeting him. The ascent to Stickle Tarn was relatively easy, except for crossing the stream, which given how full it was I struggled to cross. When we arrived at Stickle Tarn I then also found out that my camera had stopped working, an expensive repair as it turned out. The real sting in the tail though was to come at High Raise where the path we planned to use to get to Stake Pass and clearly shown on the map didn't actually exist. As a result of this the walk ended up being much longer than originally planned.
Start: Stickle Ghyll car park (NY 2937 0638)
Distance: 11.5 miles Ascent: 995 metres Time Taken: 11 hrs 30 mins
Terrain: Predominantly clear paths.
Weather: Warm and sunny
Pub Visited: None Ale Drunk: None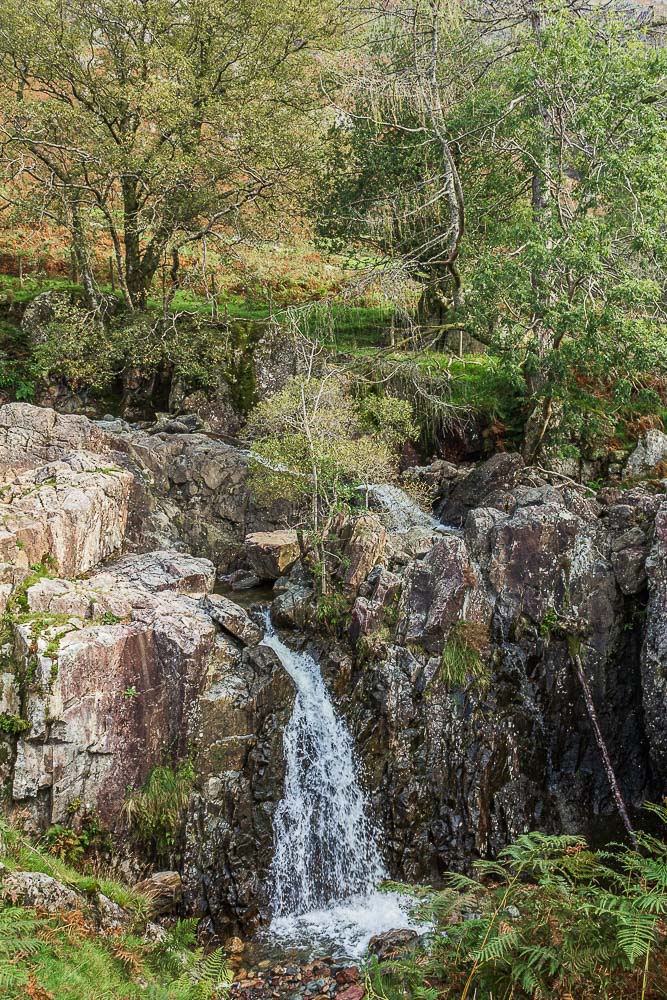 The walk starts by following the path next to Stickle Ghyll, where shortly
after starting out we pass this small waterfall.
We do our best to maintian social distancing, but it can be difficult, with so many people
walking at different speeds.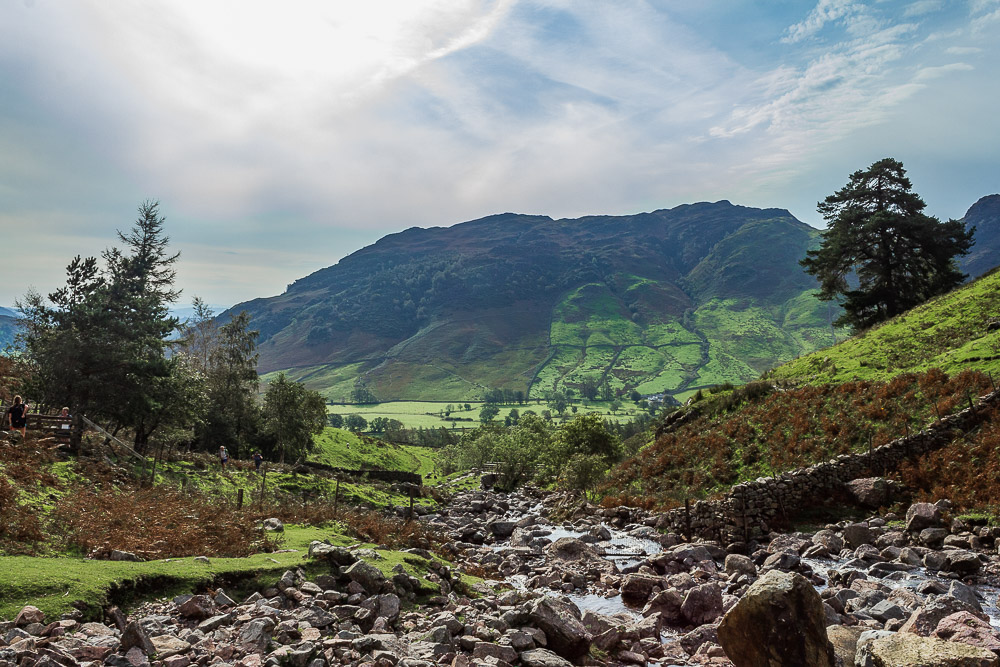 With it being such a nice day many people are out already and stiles and crossings act as choke points and make it difficult to get away from the crowds.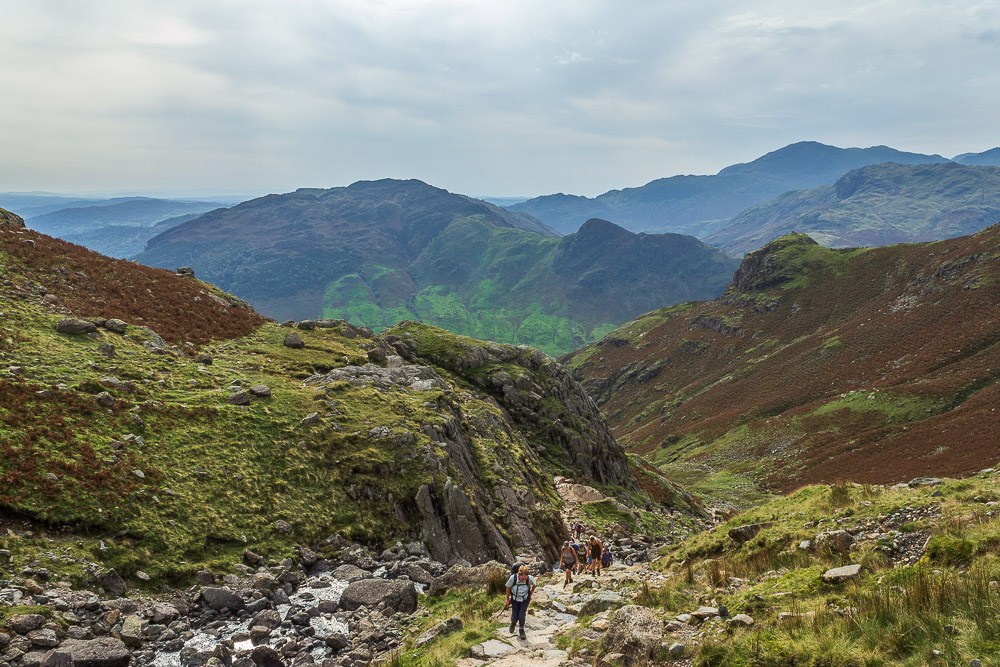 The number of people about today means we have very few opportunities, given the path we are on, to stop and take in the views behind us.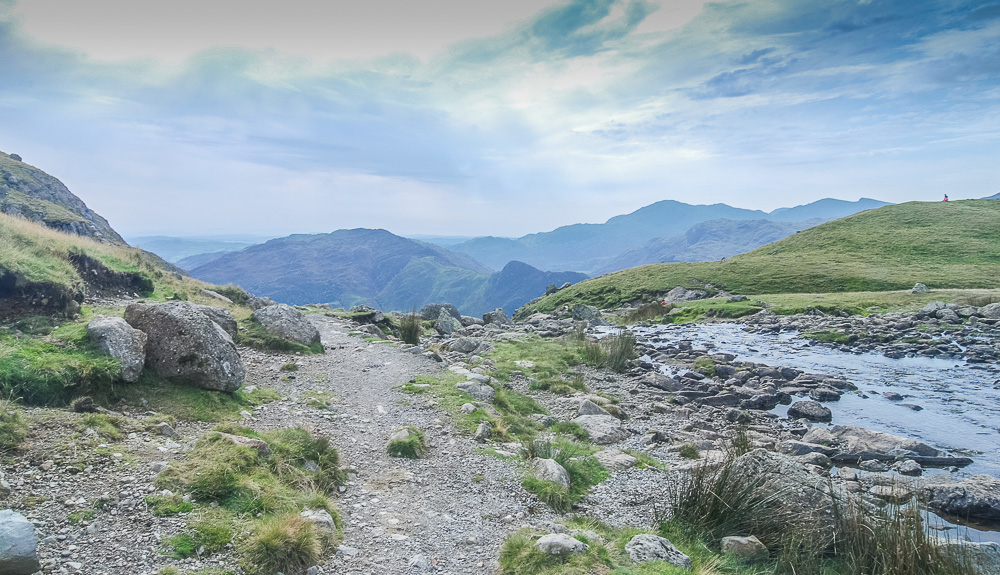 On reaching Stickle Tarn I discover my camera is no longer working. Thankfully John has his camera with him so it is duly called into action for the rest of the walk.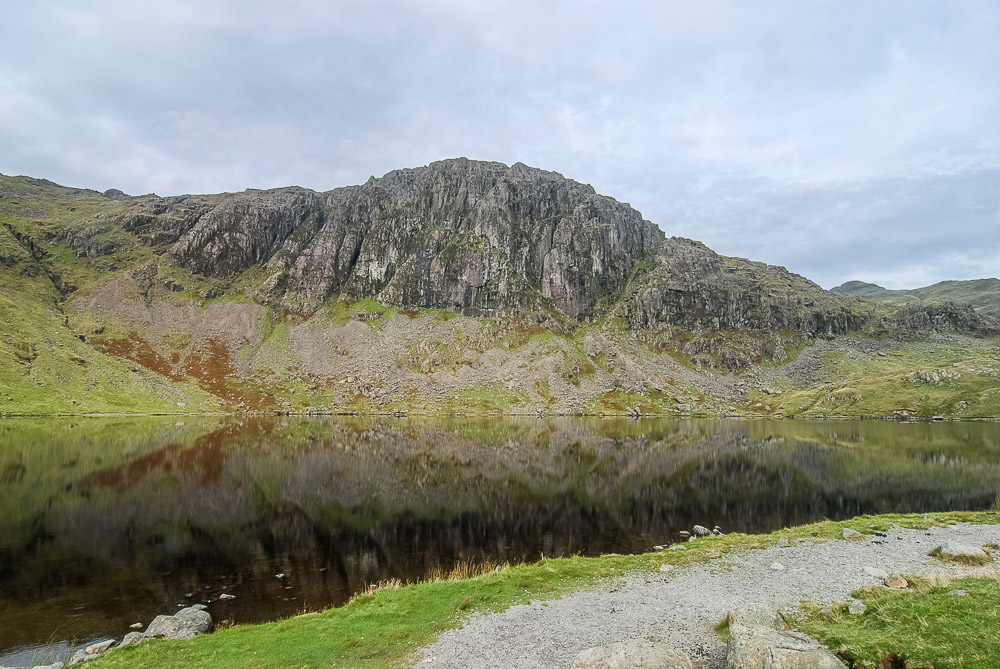 Having crossed the outflow we have time to take in the view and enjoy the reflections of Pavey Ark in Stickle Tarn.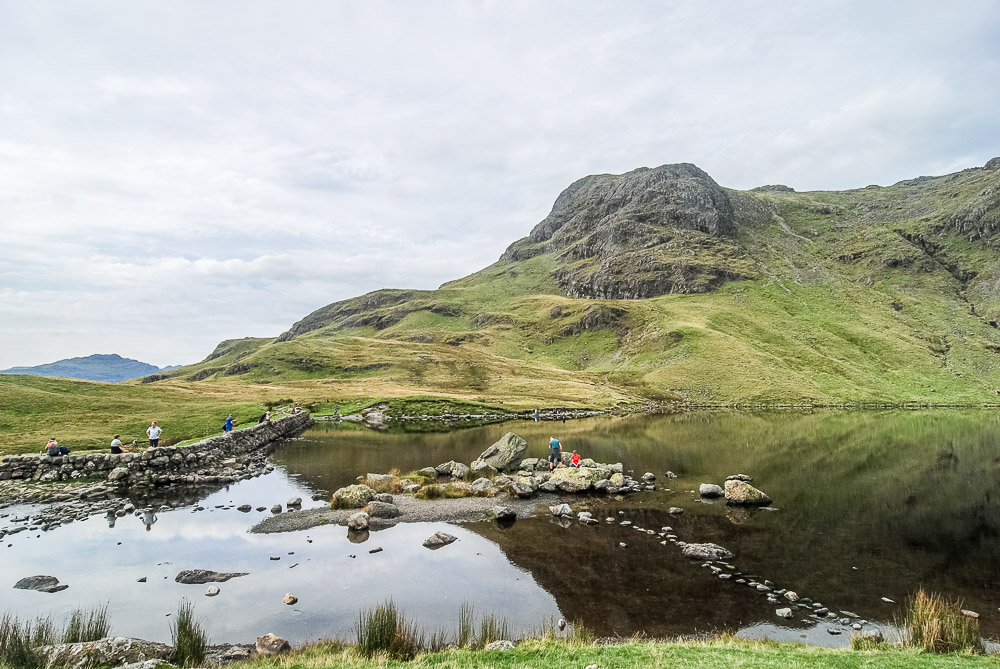 We find a spot that allows us to sit and enjoy the view across to Harrison Stickle whilst maintaining social distancing.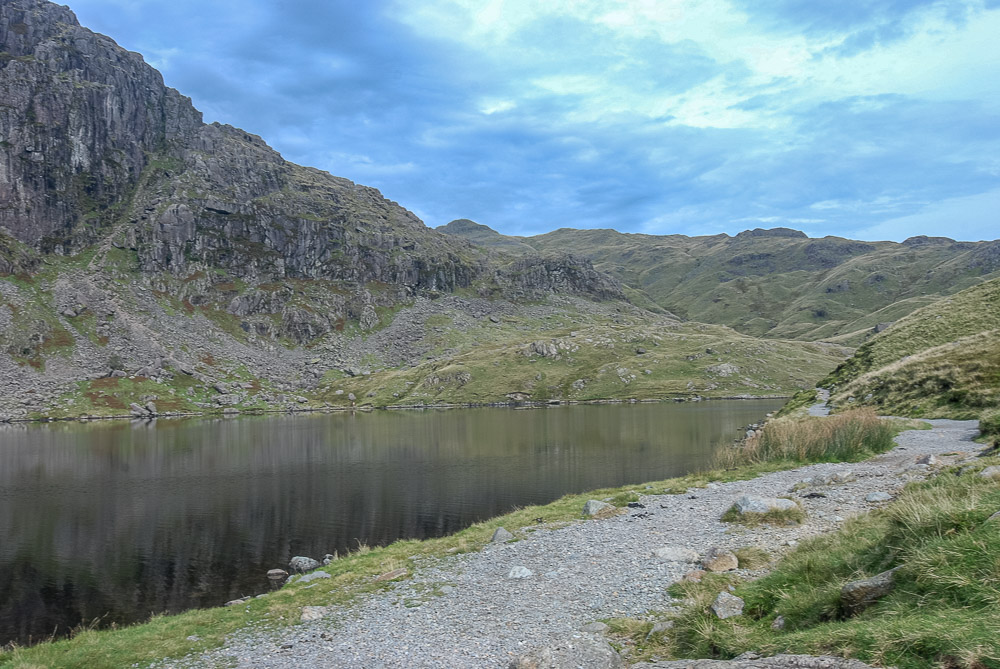 We follow the track around the side of the tarn. Our next target is Sergeant Man, whose summit can be seen over the lower slopes of Pavey Ark.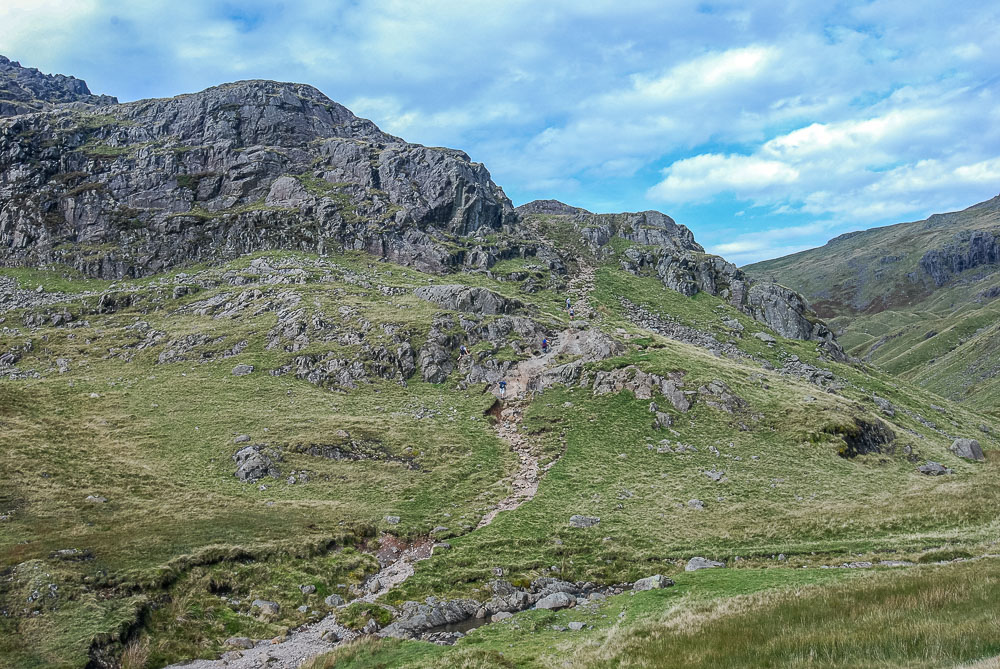 I had debated ascending via Easy Gully and looking at the numbers going that way I was glad I'd researched another route up. Once we were beyond Easy Gully we saw no one until we were at the summit of Sergeant Man.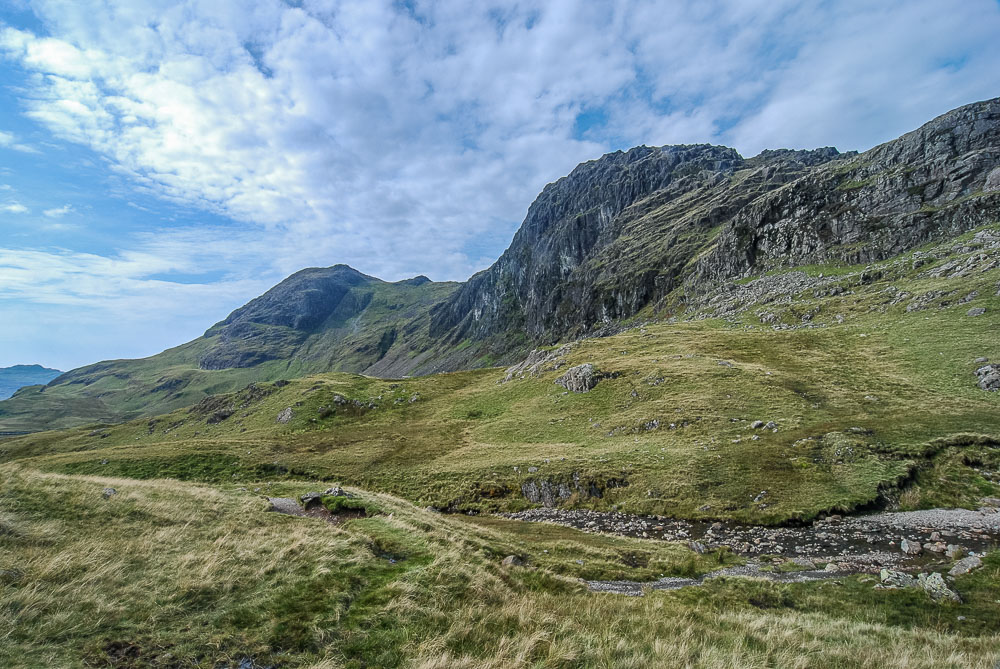 Pavey Ark and Harrison Stickle from the very quiet path to Sergeant Man.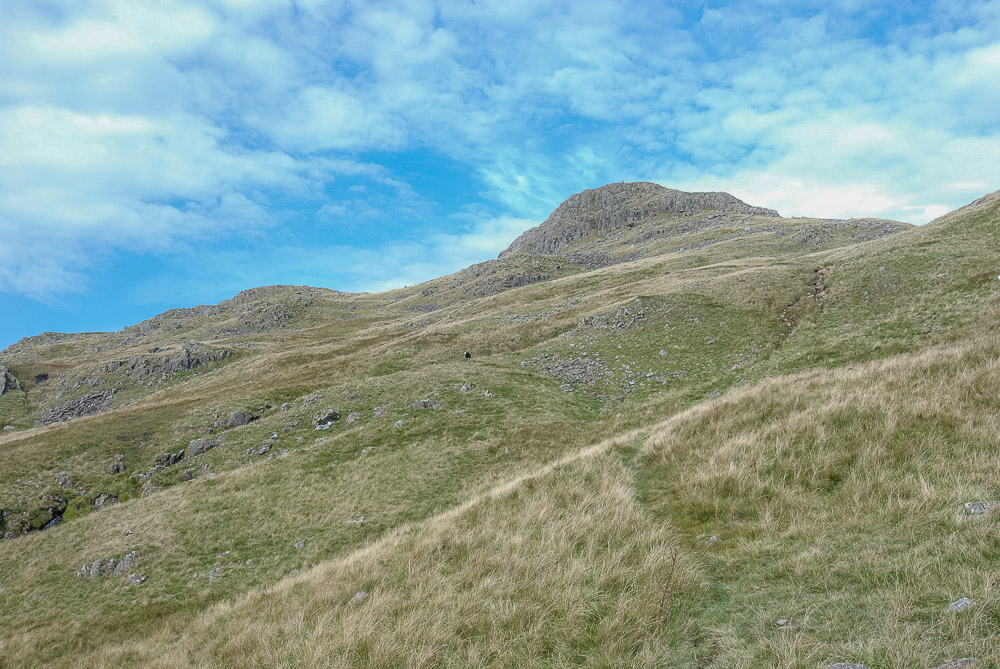 Although faint in places the path is easy to find and it isn't as if we can't see where we are heading.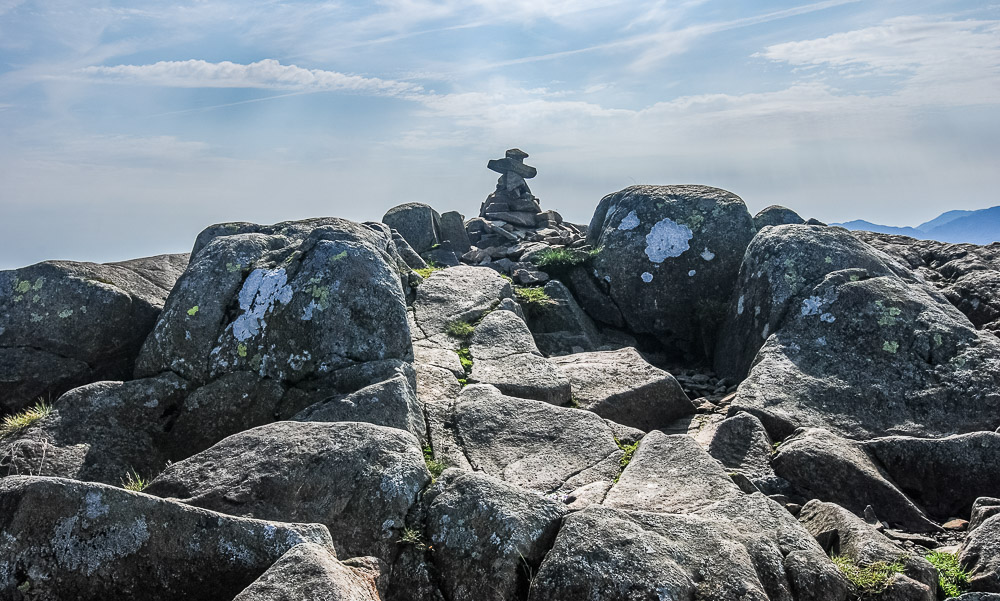 We nearly passed on visiting the summit of Sergeant Man but given the lack of people around instead opt to leave our rucksacks at the bottom and do the few extra yards to the summit.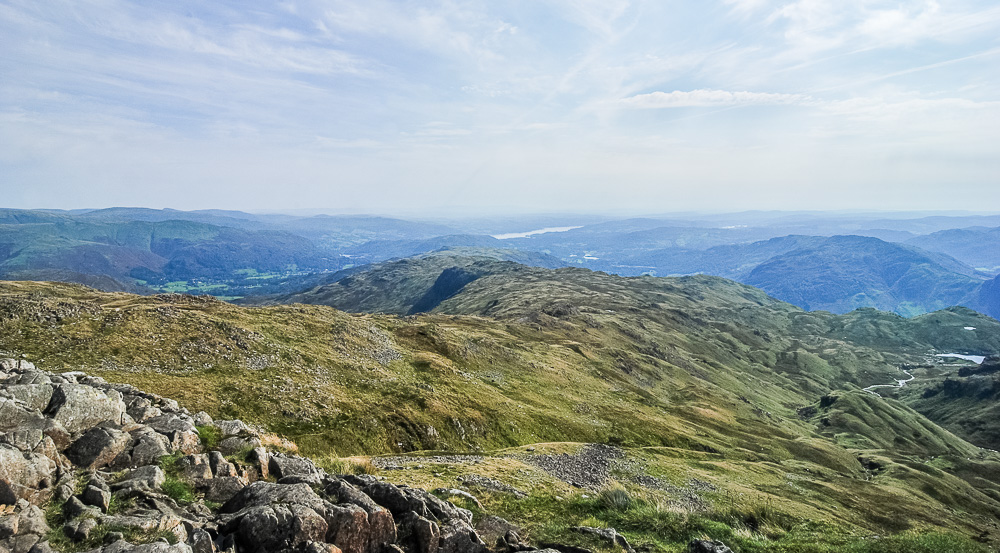 As a result we get to enjoy the view across the ridge to Silver Howe and Windermere. Unbeknown to us at this point, we would be returning this way later and visiting Silver Howe much later.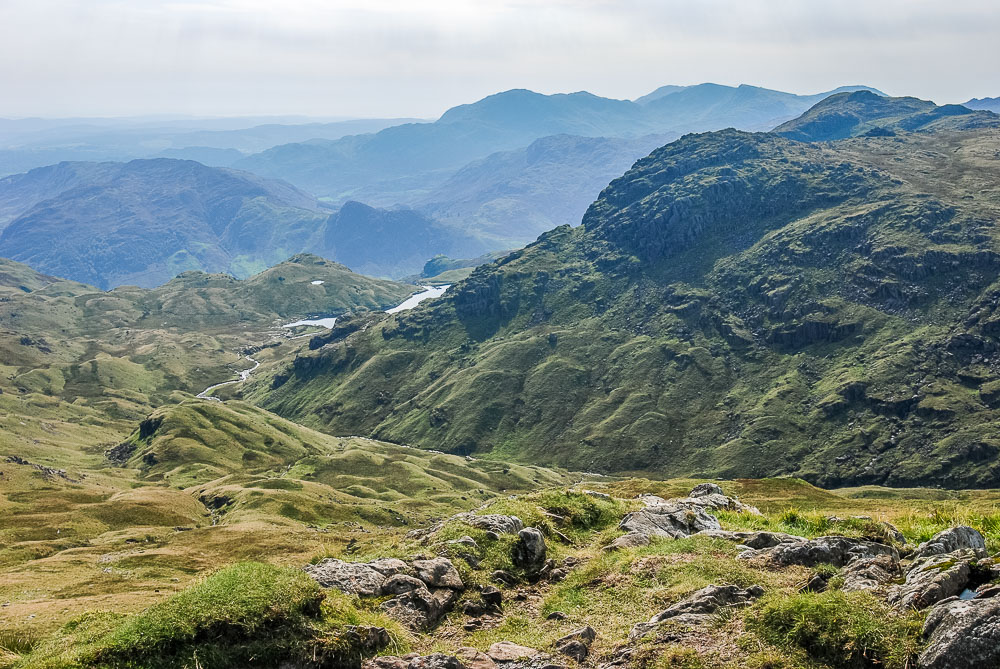 Looking across to Pavey Ark from Sergeant Man's summit.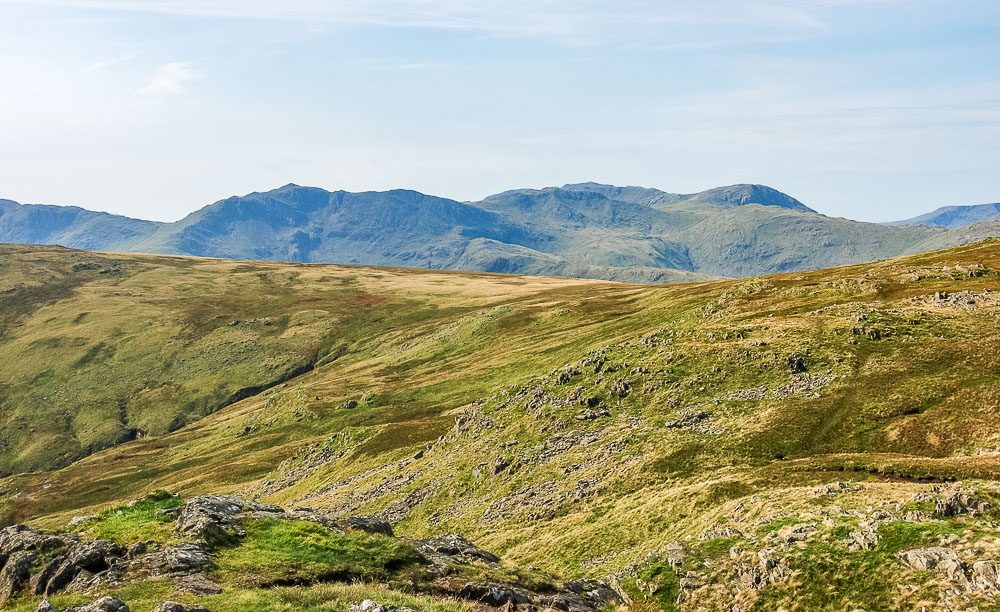 From here we can see numerous summits incuding Bowfell, Esk Pike, Great End and Scafell Pike.
I think the trip to the summit was worth it.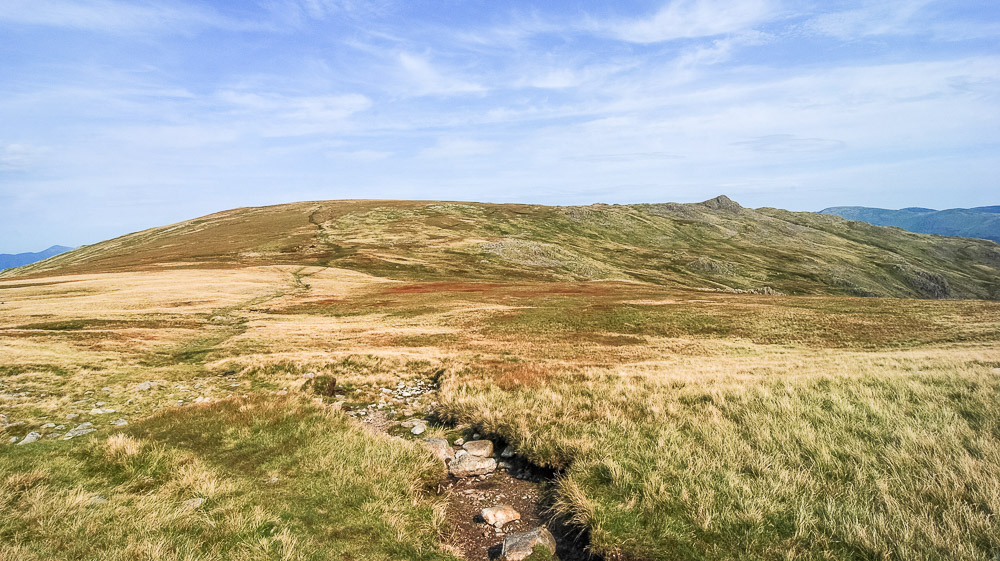 We make quick work of reaching the main track that runs from the Langdale Pikes to High Raise and soon find ourselves looking back to a distant Sergeant Man.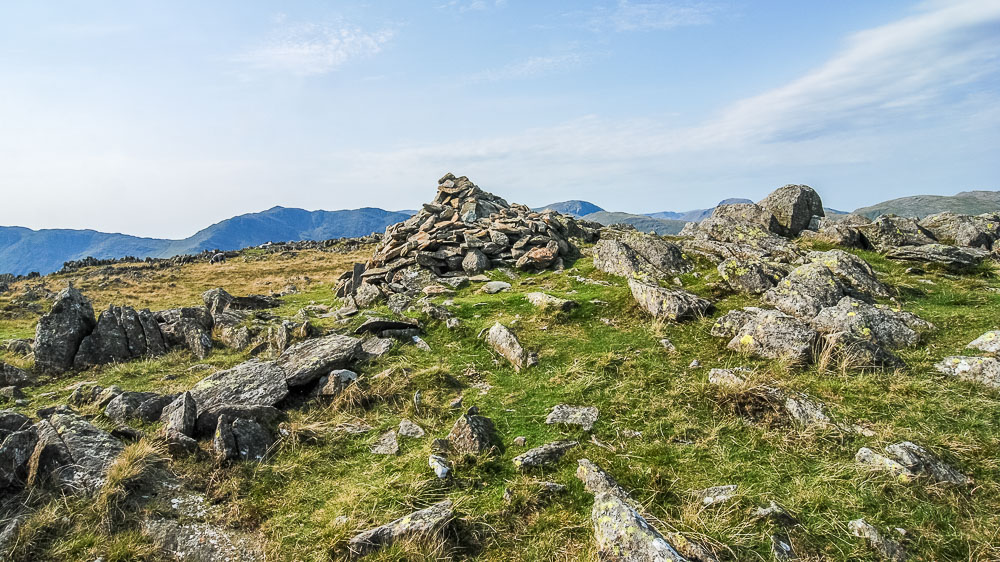 Before we know it we are on the summit of Thunacar Knott.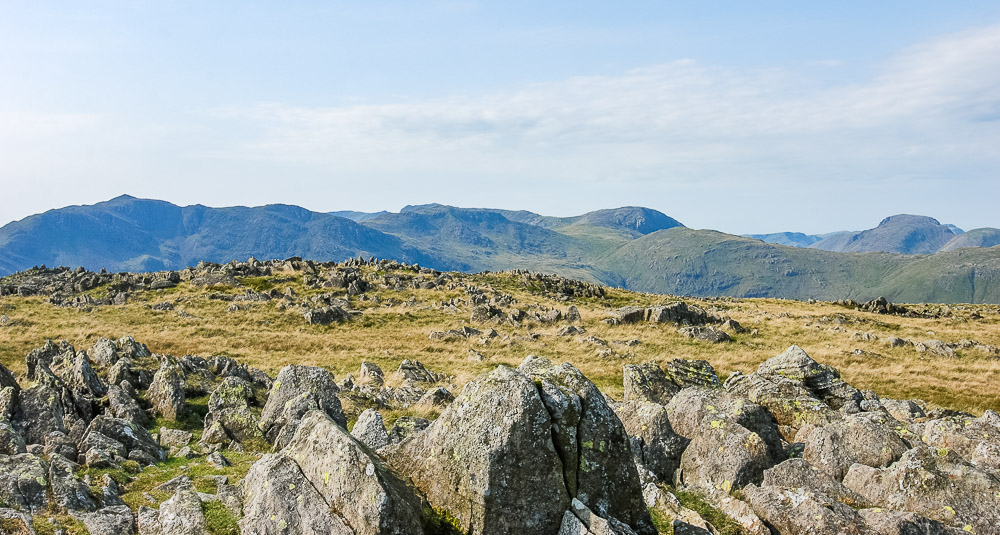 Looking across Allen Crags we can now add Great Gable to the fells we can see.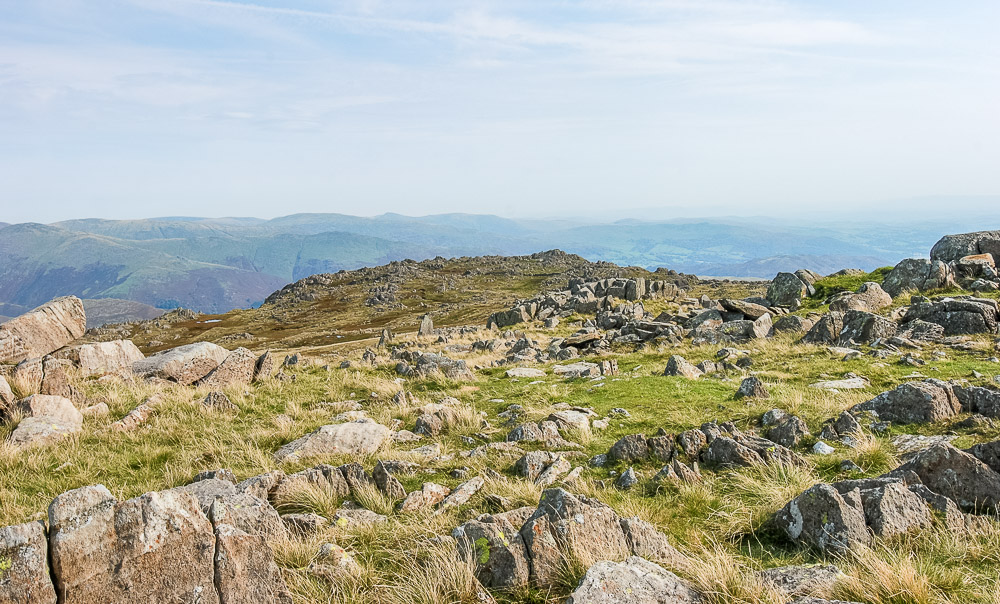 The next summit of Pavey Ark from Thunacar Knott.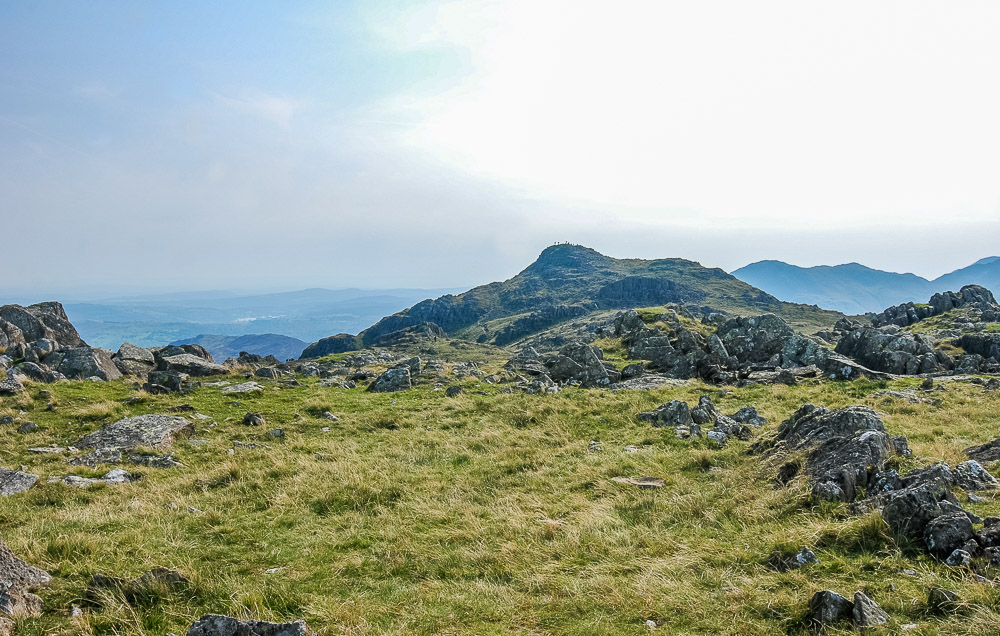 Harrison Stickle from Thunacar Knott, it looks busy up there.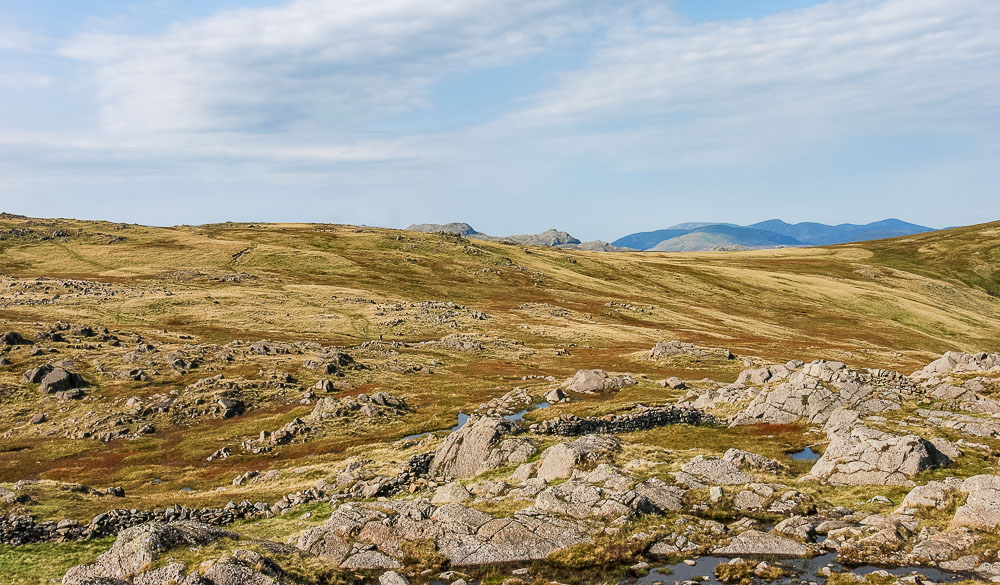 We soon reach Pavey Ark and can look back to Thunacar Knott.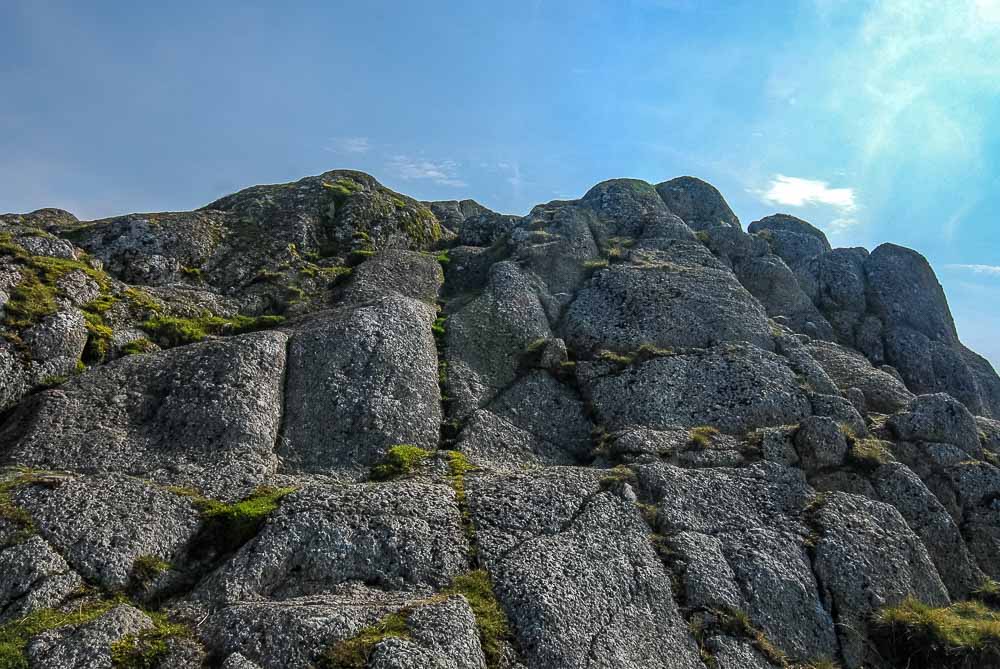 Looking up to the summit rocks at Pavey Ark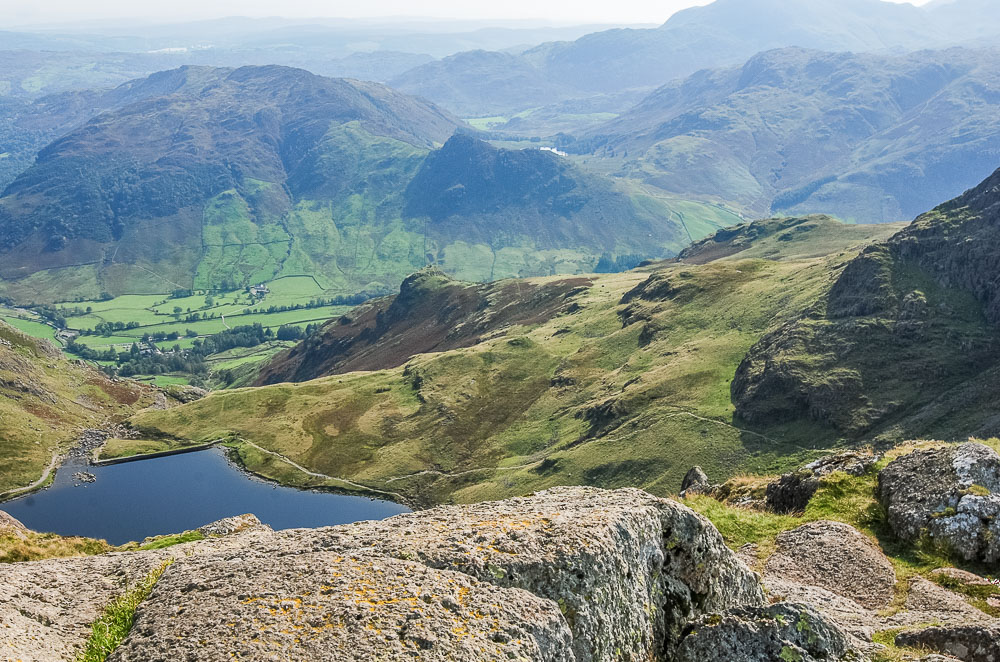 Looking down on Stickle Tarn from the summit of Pavey Ark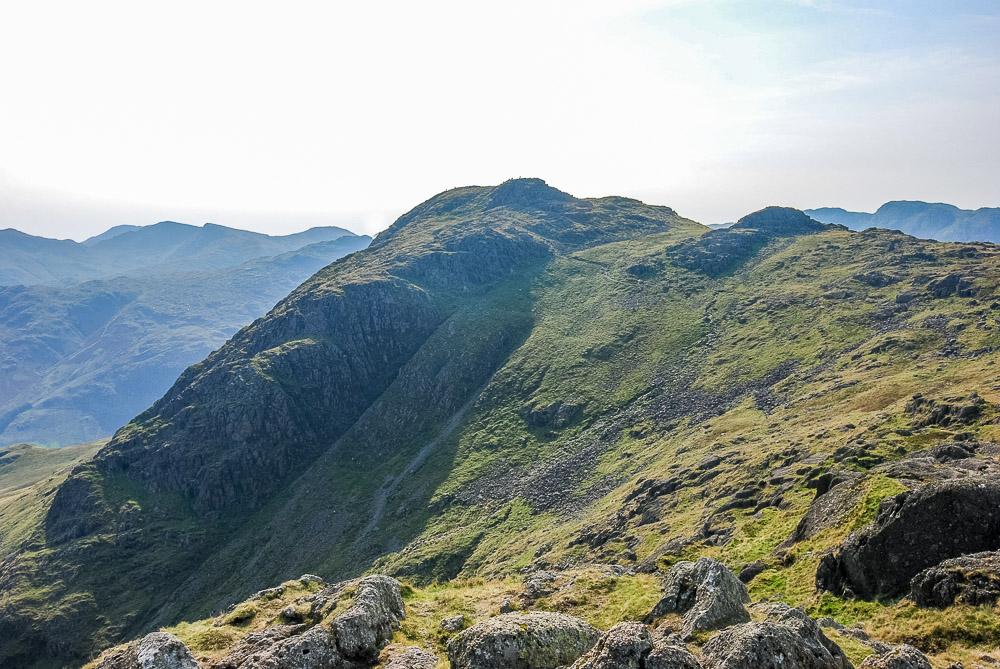 Looking across to Harrison Stickle from Pavey Ark, it still looks a busy summit.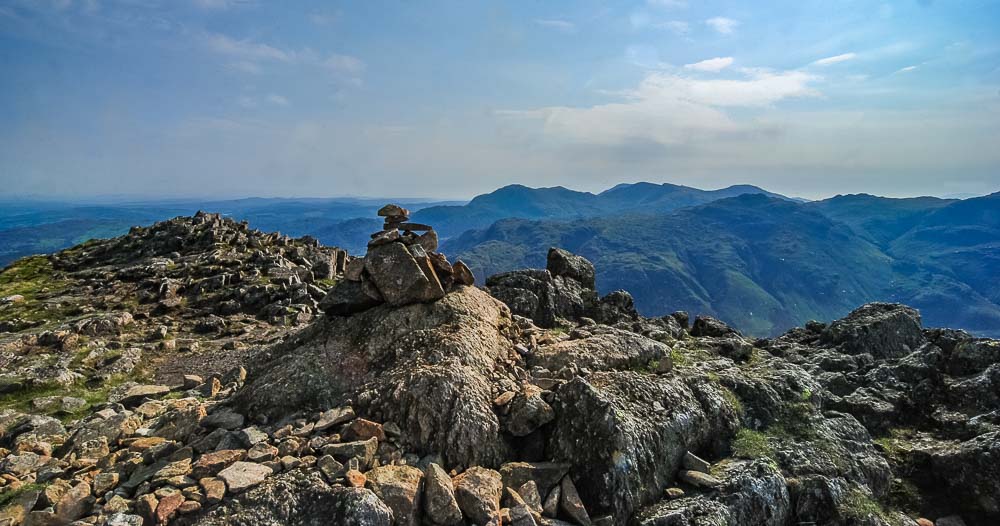 One of the two cairns found on the summit of Harrison Stickle.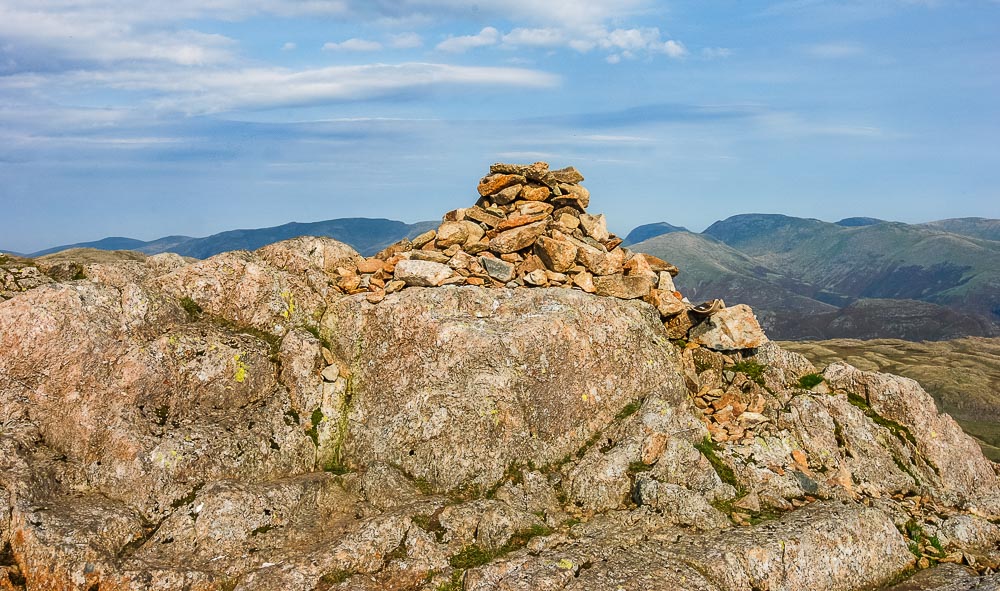 Just to be sure both cairns are visited and now John has completed another three of the tops I did just before I knew him.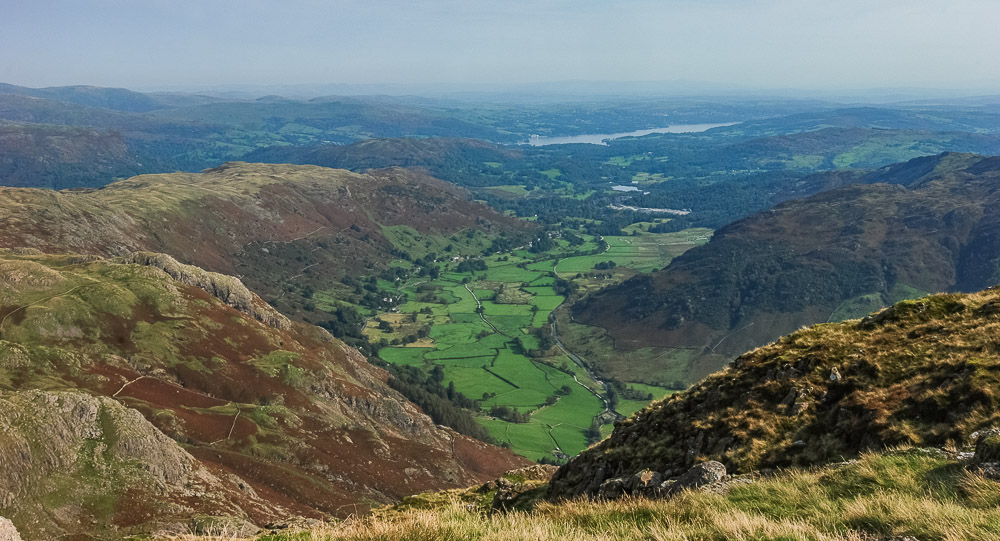 Great Langdale from the summit of Harrison Stickle.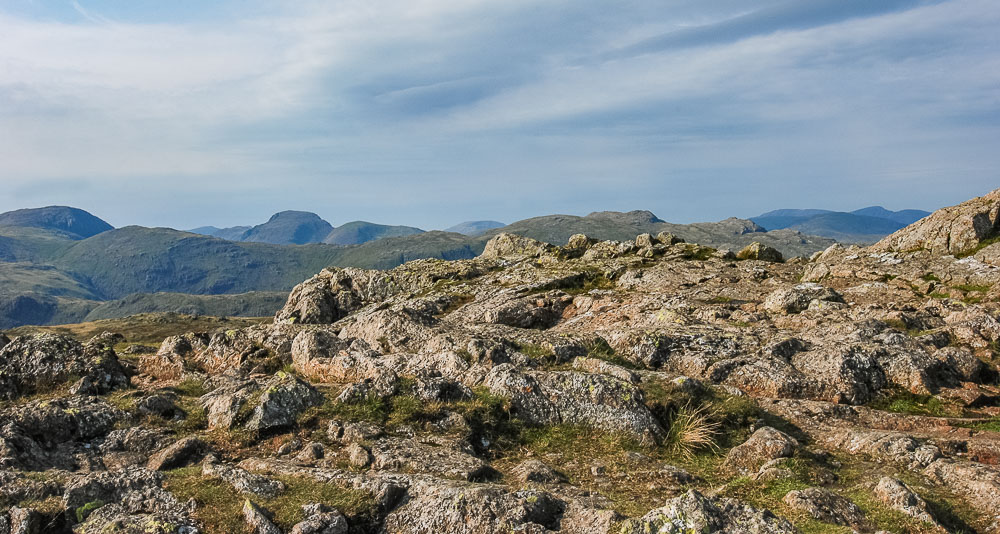 Looking across Glaramara and Allen Crags to the distinctive Great Gable from the summit of Harrison Stickle.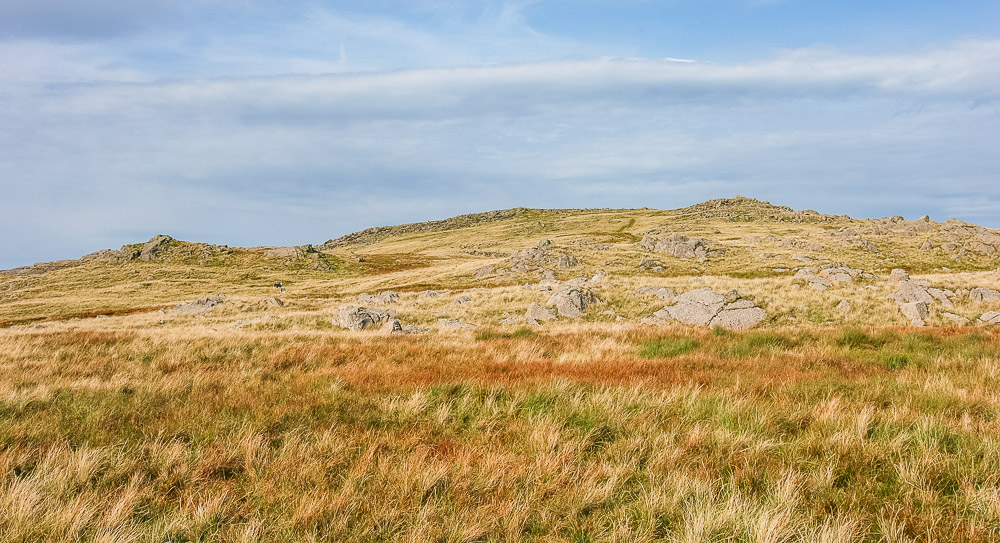 Having completed the three summits we wanted to get that day we then debated our route back down and decided we would head out to High Raise and pick up the path from High Raise to the Cumbria Way shown on the map.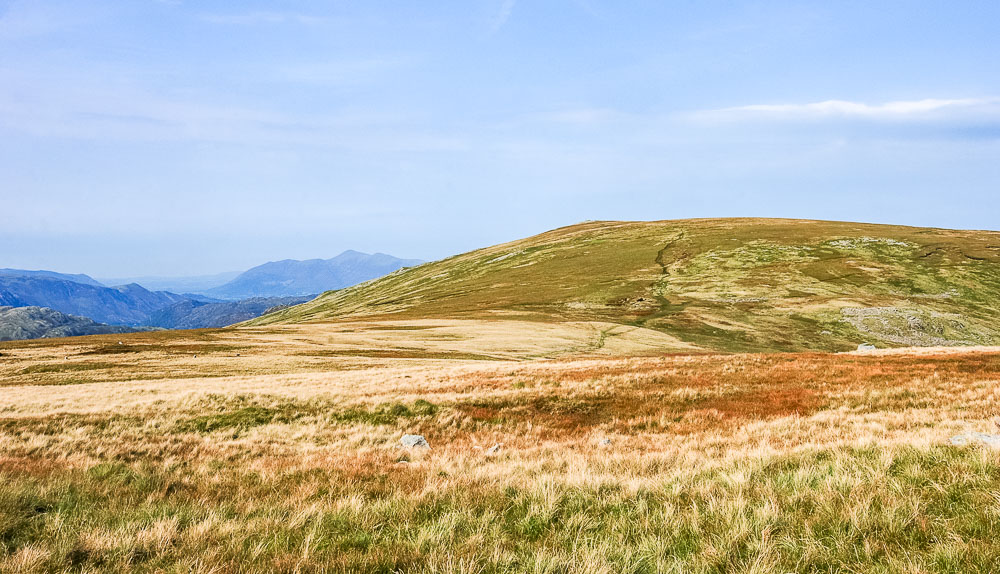 We stop for a slightly late lunch just beyond Thunacar Knott on our way to High Raise.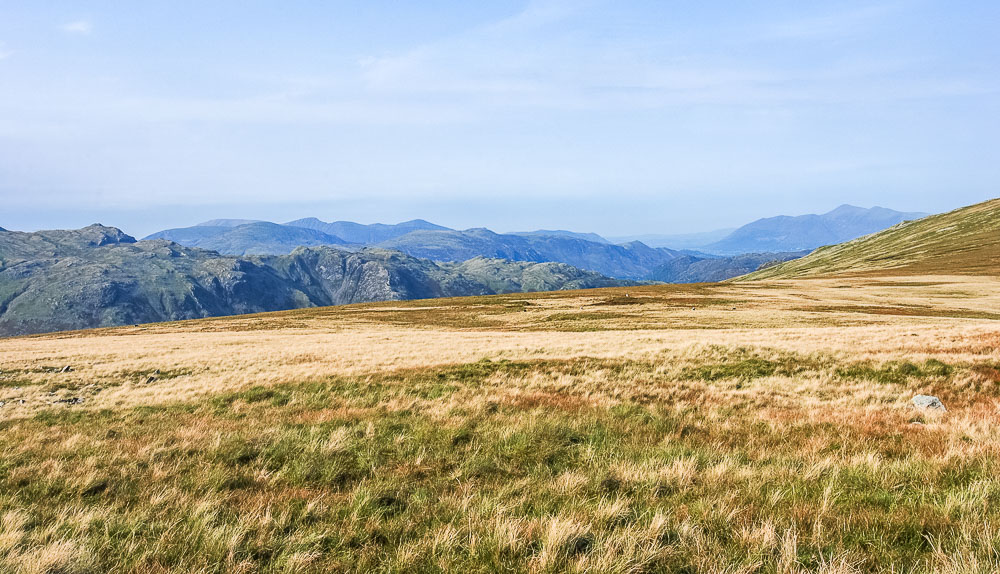 We enjoy a lazy lunch looking down the valley towards Skiddaw. Little did we know at this point that the path we wanted doesn't appear to exist in reality. I have since found one other person who has used it and they commented that it was faint and disappears in places and that was seven years before we tried to use it.

Just as I was about to take some photos of High Raise I became aware of a conversation between John and another couple at the summit who were looking for the same path. We were then joined by another couple who had stood at the other end of the path unable to find it and had had to alter their plans.

Rather than risk walking into a bog we weighed up our options and decided to do a route we knew, which whilst long, was well within our capabilities. Worst case scenario it would be a long walk back to the cottage and a taxi or bus to get the car, best case scenario my sister would be a star and come and pick us up at Grasmere and take us back to the car, which she did. We still owe her a meal out as a thank you. Lockdowns 2 and 3 have stopped us being able to have it.

Did we make the right decision? Possibly not, there were other routes we could have taken but with the time left we had to commit to one route and it was a route we knew well and we were equipped with headtorches if needed. We also had the advanatge of knowing someone knew the route we were taking. It was a long walk to Silver Howe, with a lovely sunset and even some deer sightings but no time to hang around taking photos.


All pictures copyright © Peak Walker 2006-2023