Morley - Peak District Walk
Thursday 8th April 2021
A walk that enabled me to stay local and to revisit a project I started several years ago. In 2013 I was approached by Crowood Press and asked to walk all the routes in their book '100 Walks in Derbyshire' to check the descriptions etc were accurate. An injury to my achilles, followed by damage to my knee, meant I never completed the book. It has always annoyed me. I wont be doing it for anyone other than myself, but I'm going to try to do all the walks in the book over the next 18 months or so, Lockdowns permitting.
Start: Morley Lane (SK 3799 4176)
Route: Morley Lane - Midshires Way - Brackley Gate - Morleymoor Farm - Morleymoor - Midshires Way - Morley Lane
Distance: 3 miles Ascent: 55 metres Time Taken: 1 hr 15 mins
Terrain: Clear paths
Weather: Dry and bright
Pub Visited: Lockdown 3 Easing: Stage 1b Ale Drunk: Banned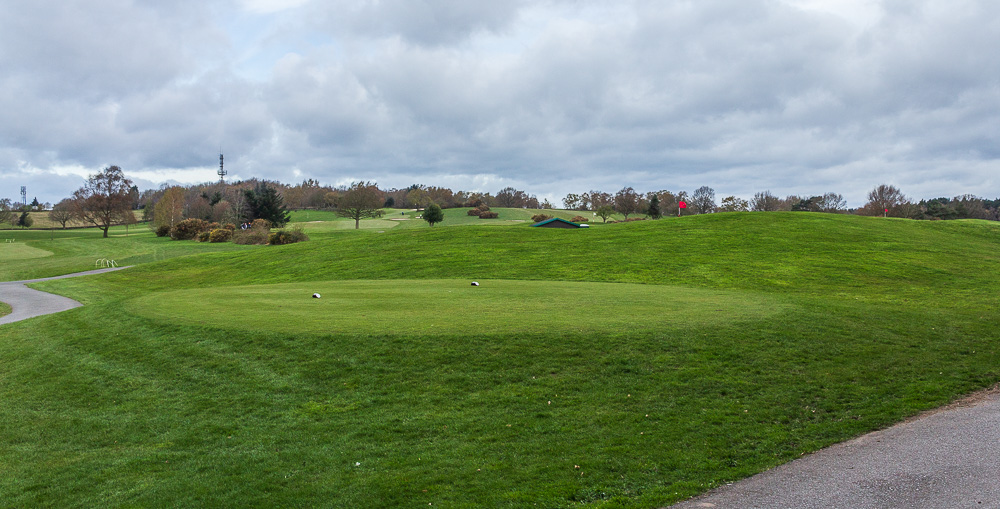 The walk starts by crossing Morley Hayes golf course, which the map shows as formally being Breadsall Moor.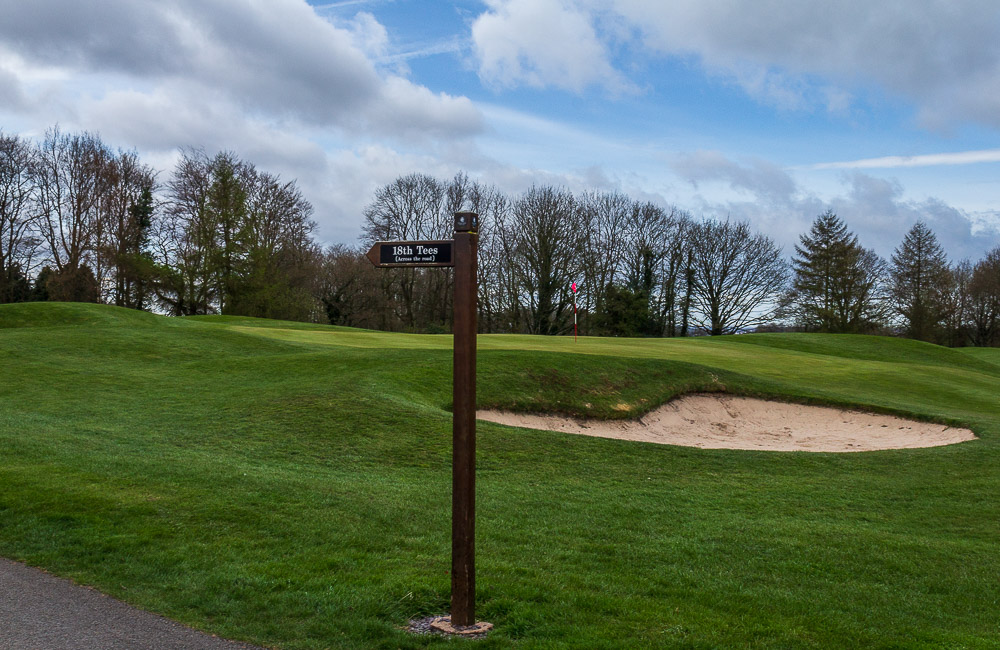 Not the type of sign I'm used to seeing. The footpath across the golf course is obvious and there were plenty of other people using it.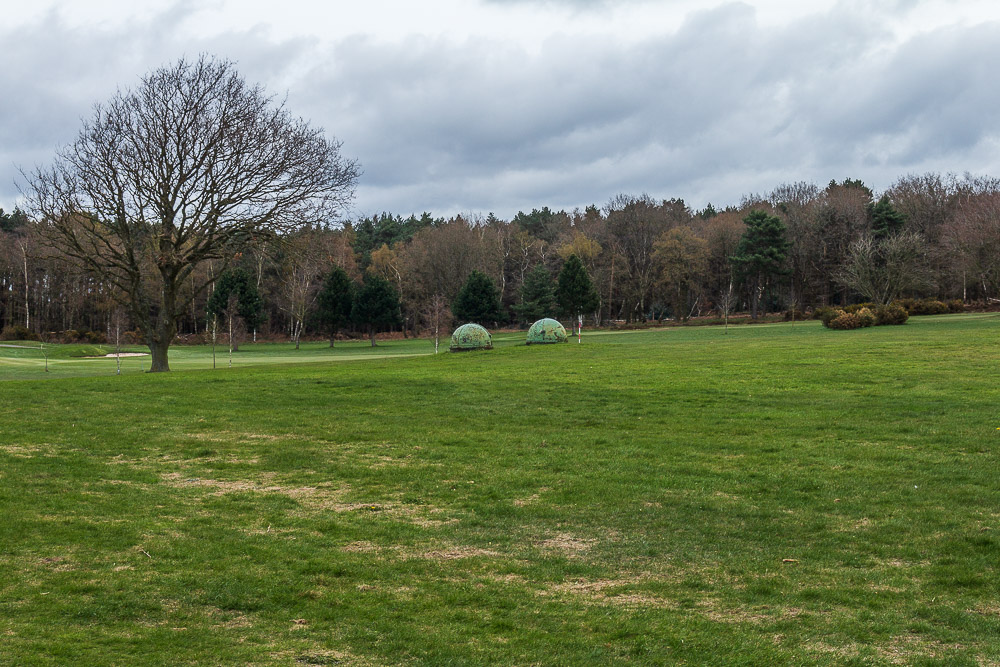 Looking across the golf course towards Moor Plantation, where these two unusual structures stand out.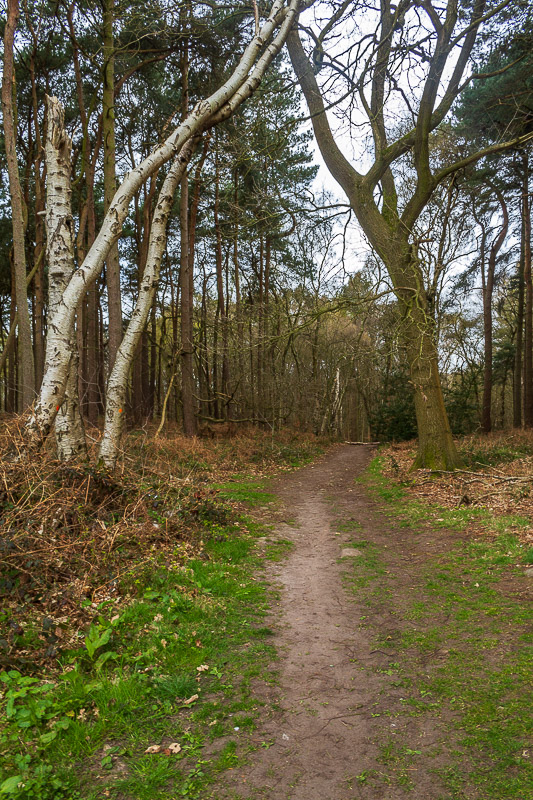 Heading into Moor Plantation. I assume that the logs across the path and the
numerous keep out signs are aimed at motorised vehicles which, judging
by the number of tracks I observed, regularly go around here.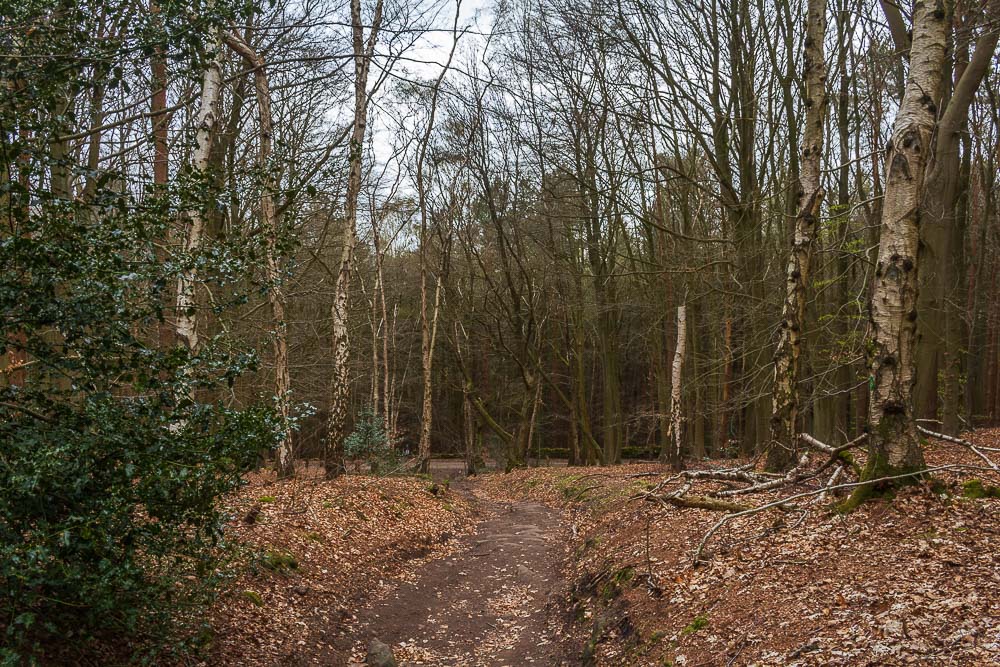 The path heads downhill to the broad track visible below.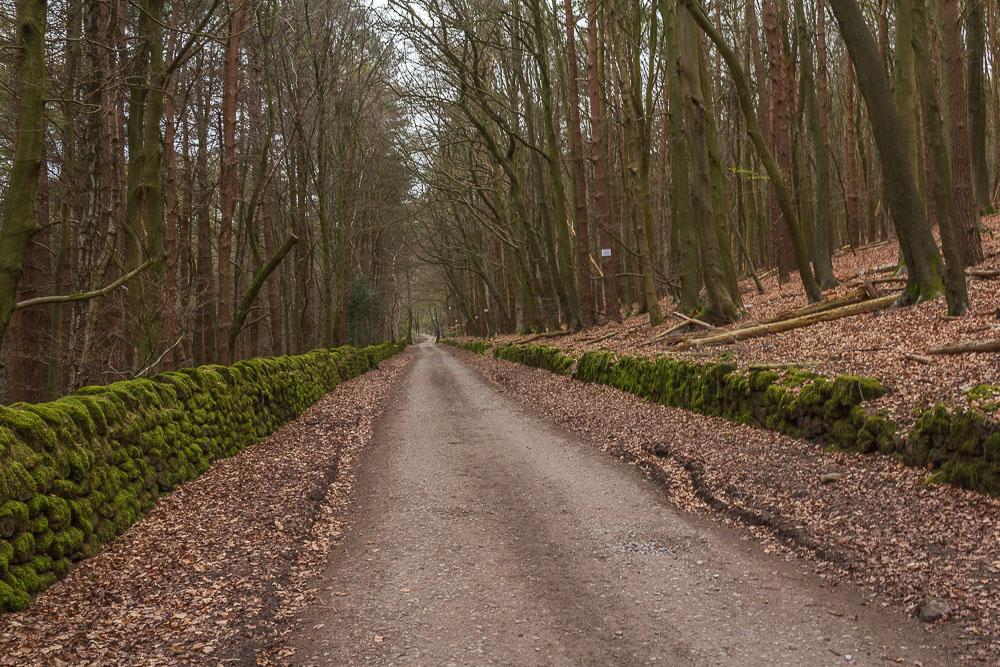 Turning right I head along the track with Moor Plantation to my right and Horsley Carr to my left. I have never seen so many keep out signs on one short stretch of footpath, all of which judging by the broken fences appear to have been ignored.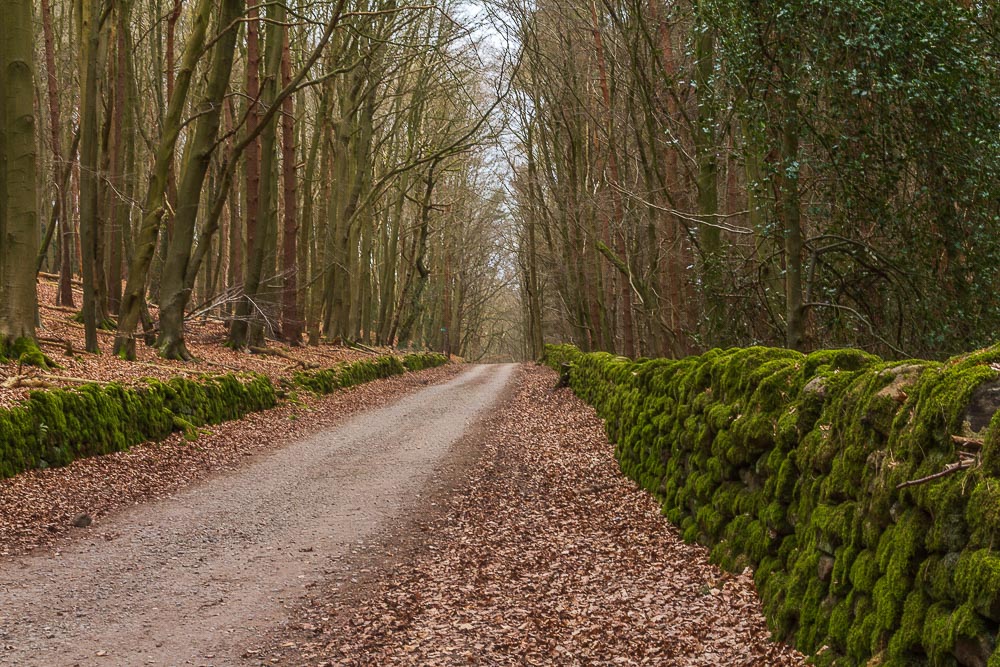 Looking back to where I joined the track. At least looking this way I'm not bombarded by the keep out signs.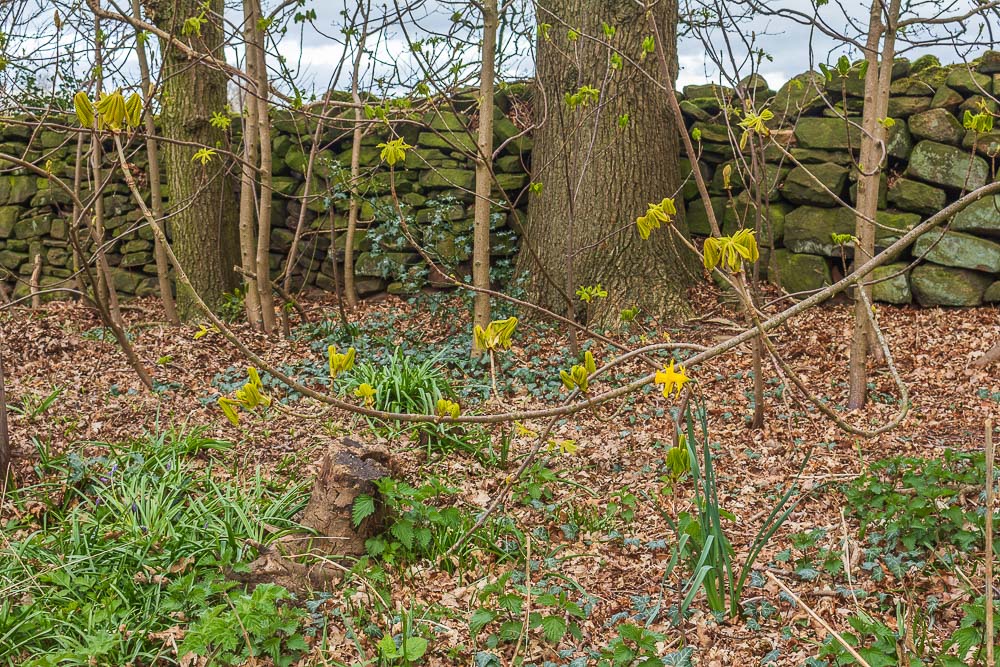 The track eventually turns into a tarmaced road and reaches some houses, the residents appear to have planted up the roadside verge opposite the houses.
I had brought my macro lens with me in case I had an opportunity to do some close-ups of some woodland flowers, but there was nothing really showing just yet.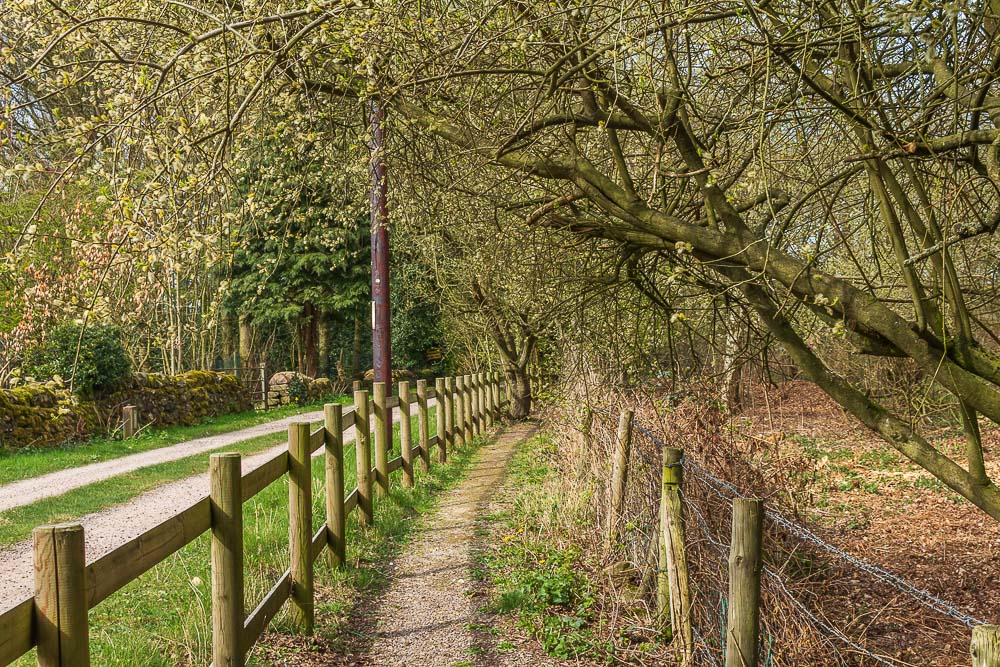 Following the path between the houses at Brackley Gate and there are definite signs here that spring is on its way.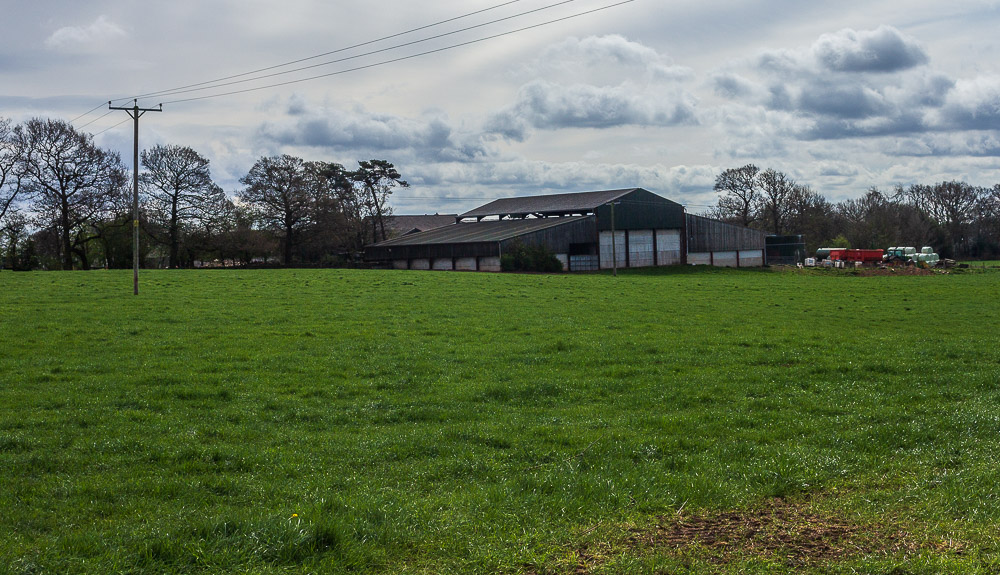 The roughest bit of terrain I had to cross today was actually on this field heading towards Morleymoor Farm.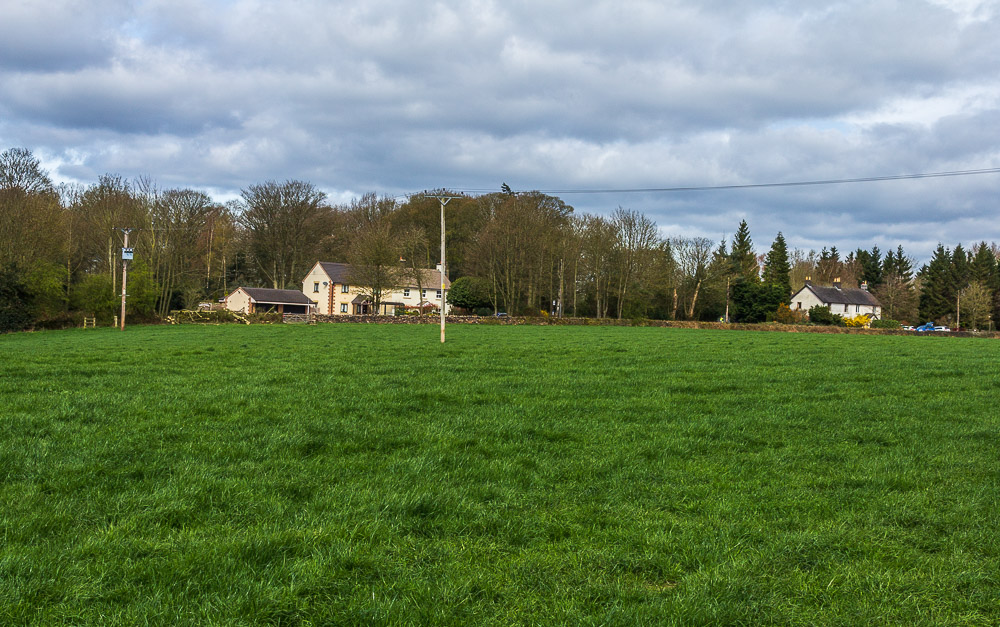 When I crossed this field I was actually crossing the original route of the Roman road Ryknield Street, which ran from Gloucestershire to South Yorkshire.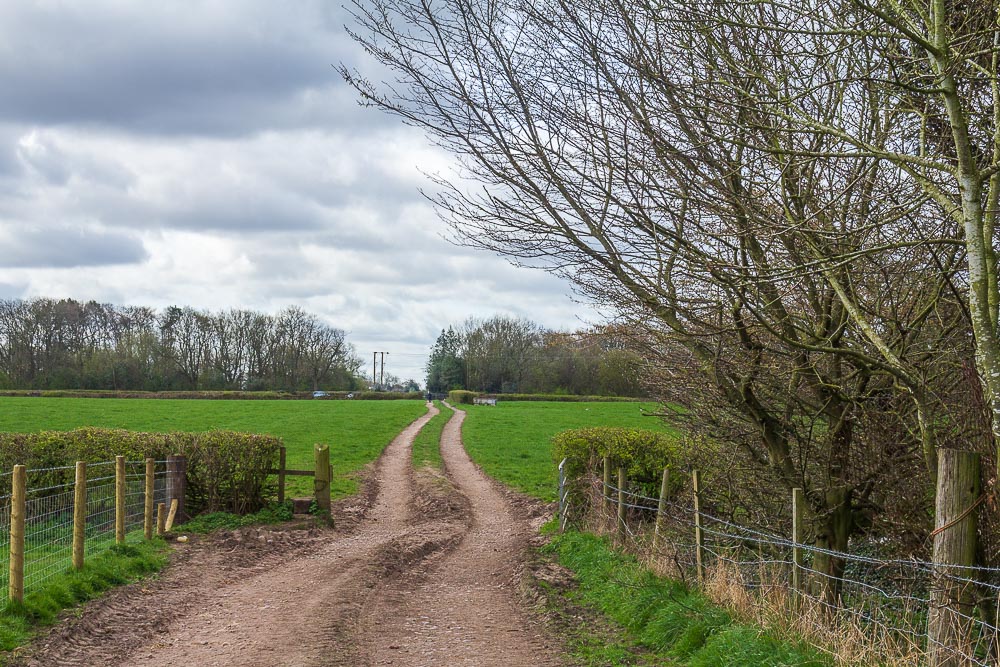 Having walked around Morleymoor Farm my route takes me along a broad track towards Morley Brickyards, which is now a site run by Derbyshire Wildlife Trust.
The one thing I didn't expect to see as I walked along this track was a pair of geese.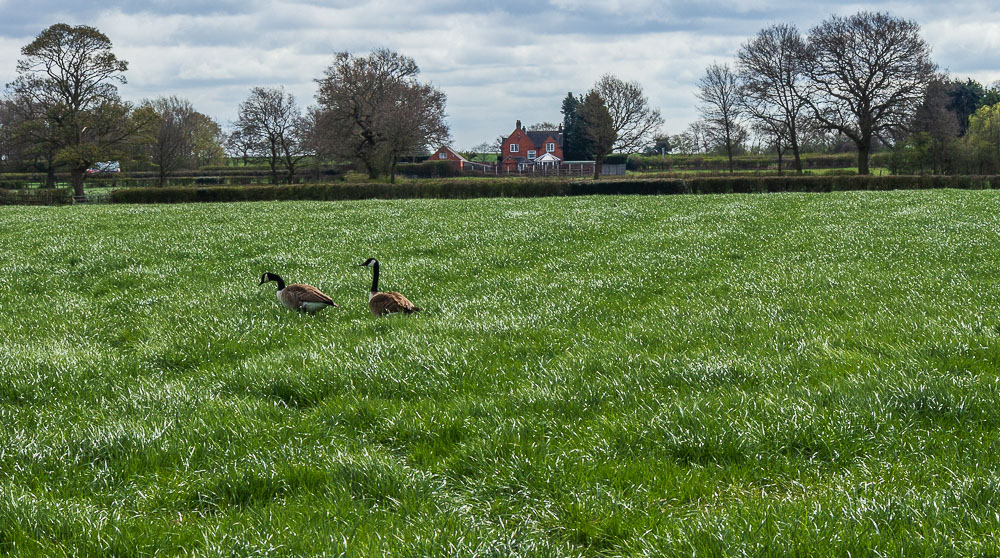 They didn't seem in the least bit bothered that I was there and just carried on looking for something to eat.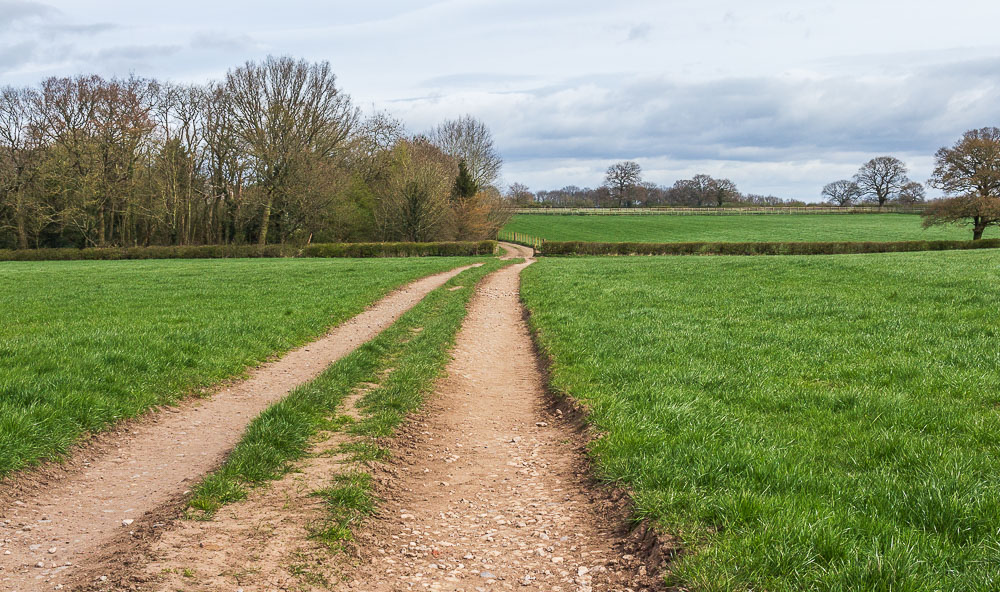 Looking back along the track towards Morleymoor Farm.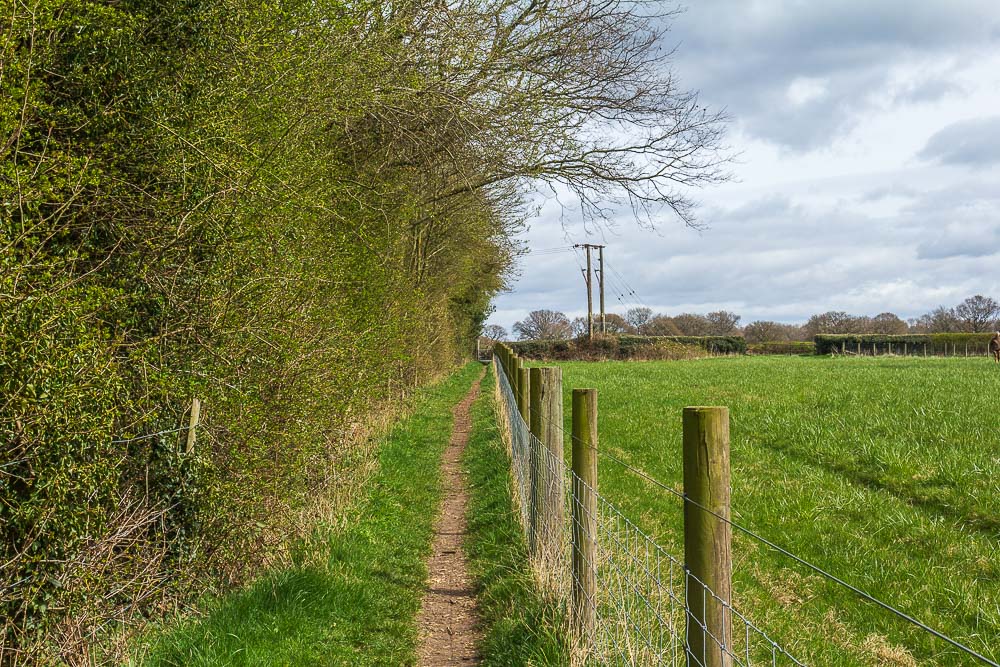 The site of the Morley Brickyards Wildlife Trust is to the left of the path.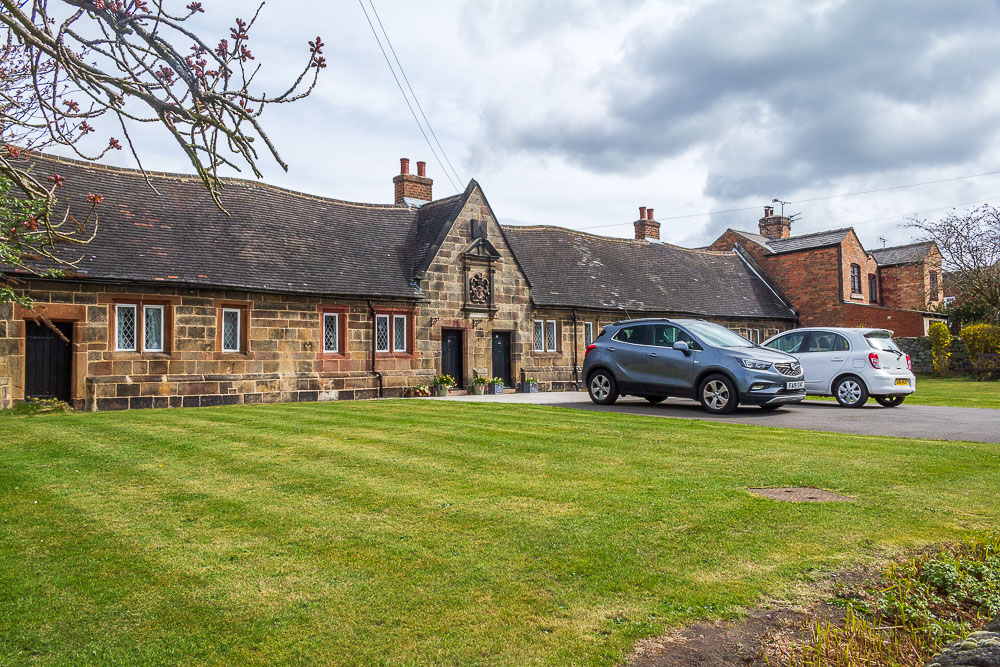 Passing the former Almshouses in Morleymoor.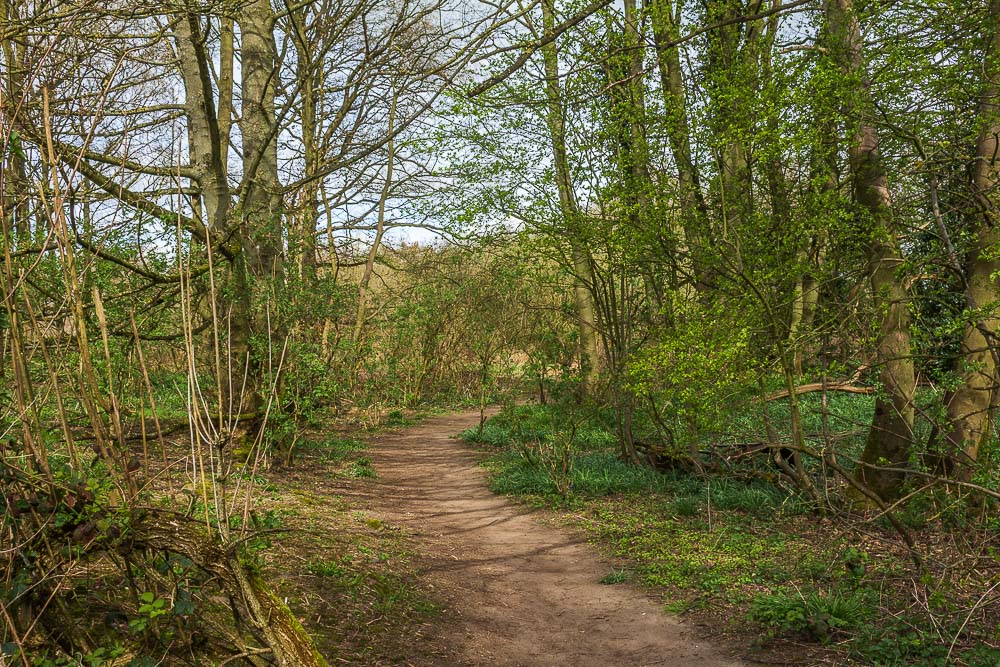 Quarry Wood is looking much greener than the woods I walked along earlier.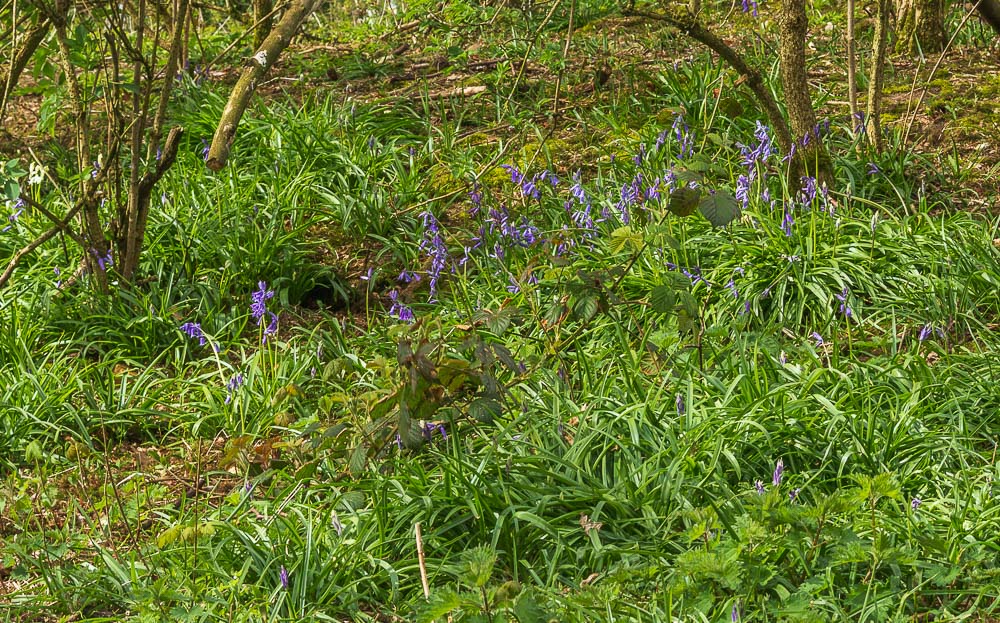 It looks like it would be a good spot to revisit in a few weeks, when there will be many more bluebells in bloom. Rather than disturb the ones just starting to appear I decided to leave my macro lens in the bag.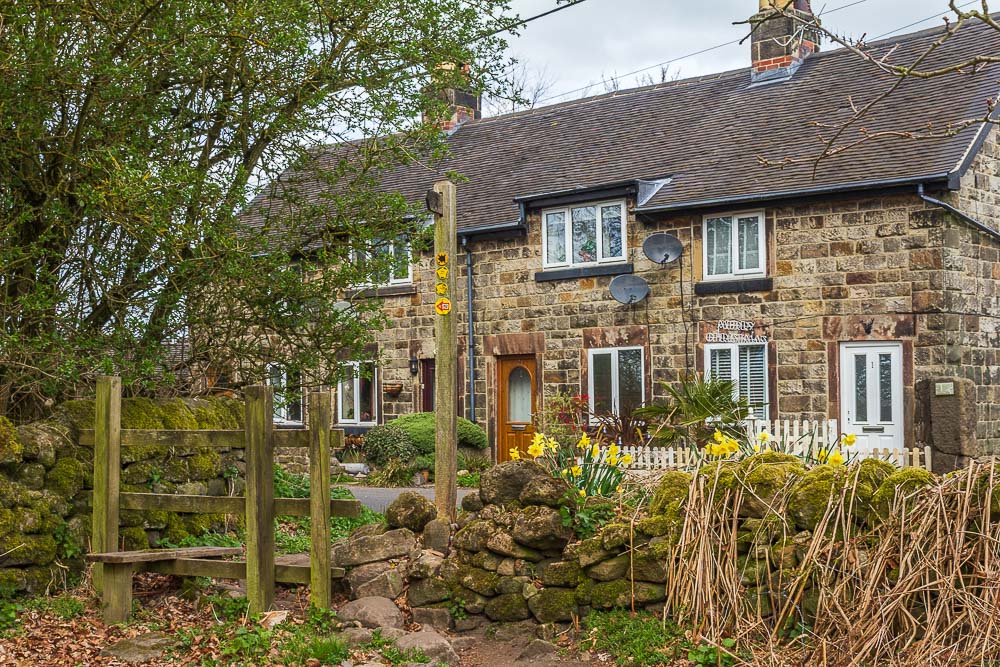 The track takes me back onto Morley Lane. I do wonder if the Christmas sign above the cottage door just stays up all year or are they still putting it on every night.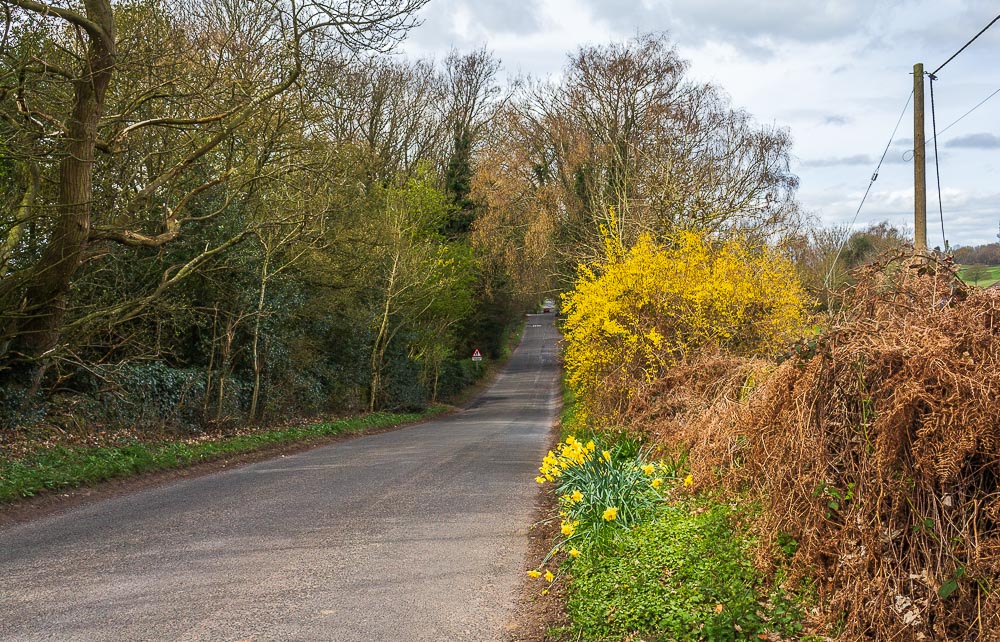 All that remains now is to walk back along Morley Lane to the car.

It is a pleasant enough walk, if a bit too flat for my taste. Judging by the number of dog walkers I met today all of the tracks are used on a regular basis, but in truth there is little of any real interest to see on the walk. One for when you want to spend an hour or two on a gentle stroll, getting some fresh air and not have to travel too far from civilisation.
All pictures copyright © Peak Walker 2006-2023