Middleton Moor - Peak District Walk
Friday 14th May 2021
Now that the pubs are open and the nights are both lighter and warmer we took advantage of an evening of no rain and went for a late evening walk to Middleton Moor. We then had to do our bit and help the hospitality industry recover from the economic impact of the last Lockdown.
Start: Middleton Top (SK 2752 5516)
Route: Middleton Top - Middleton Moor (TP) - Moor Farm - High Peak Trail - Middleton Top
Distance: 2.5 miles Ascent: 89 metres Time Taken: 1 hr 30 mins
Terrain: Clear paths
Weather: Sunny and warm
Pub Visited: The Rising Sun, Middleton Ale Drunk: Brains Reverend James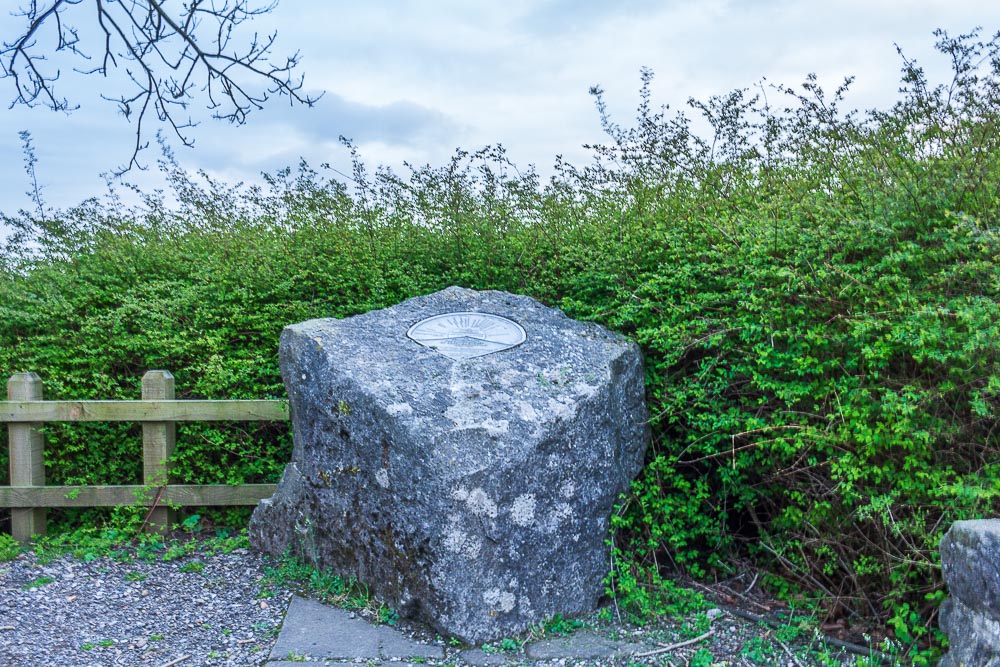 We had parked close to the topograph, although unless they cut the hedge soon it won't be much use to anyone.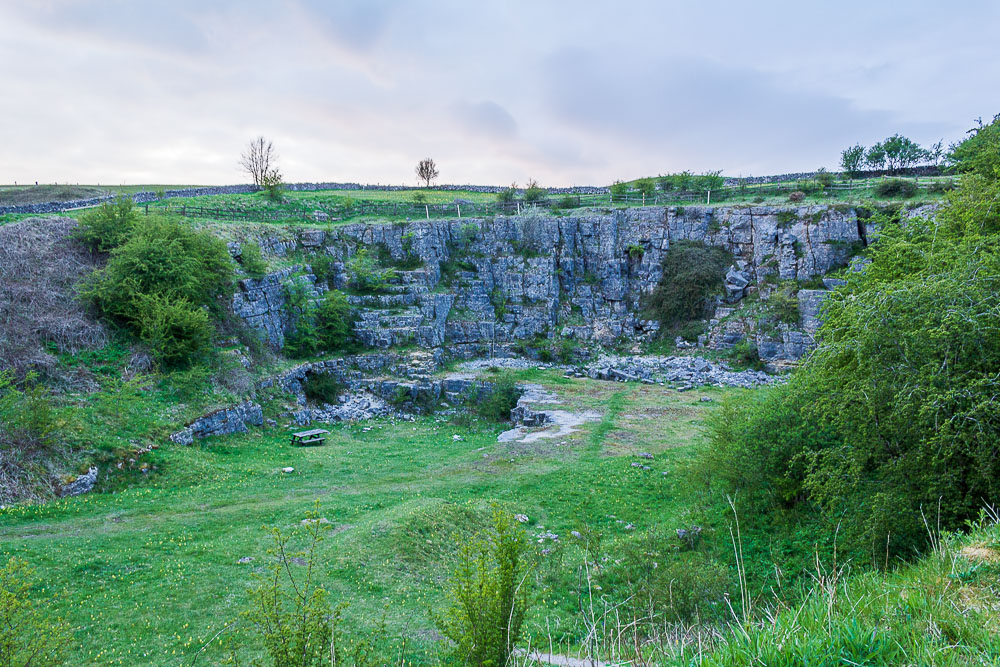 Although we have been up here recently in the dark to do astro-photography on the High Peak Trail this was the first time we had been up when it was light. We were surprised to see how this area had been developed into a picnic area. It just shows how long it is since I've last walked here.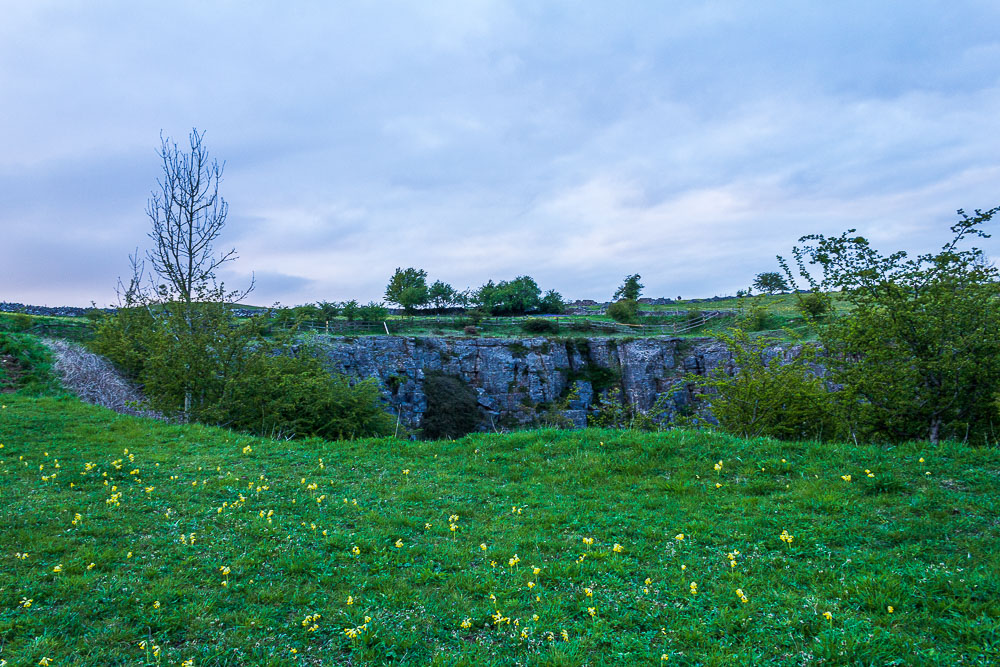 We spent some time working out if it was worth using as a foreground the next time we had a chance to do some astro-photography.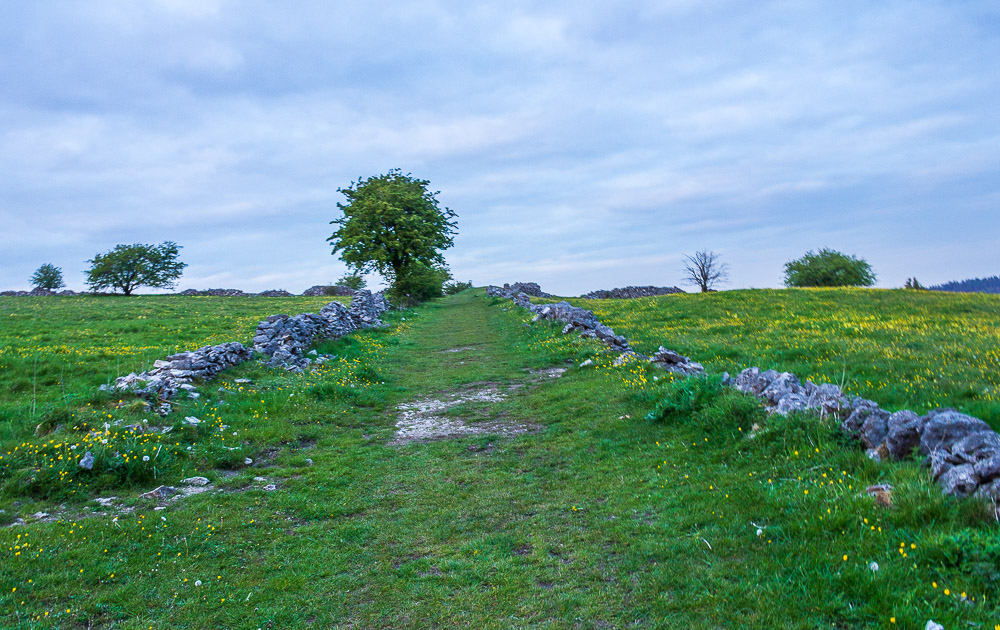 We soon headed up along the more familiar track onto Middleton Moor.
The views are reassuringly familiar. Here looking across to Cromford Moor.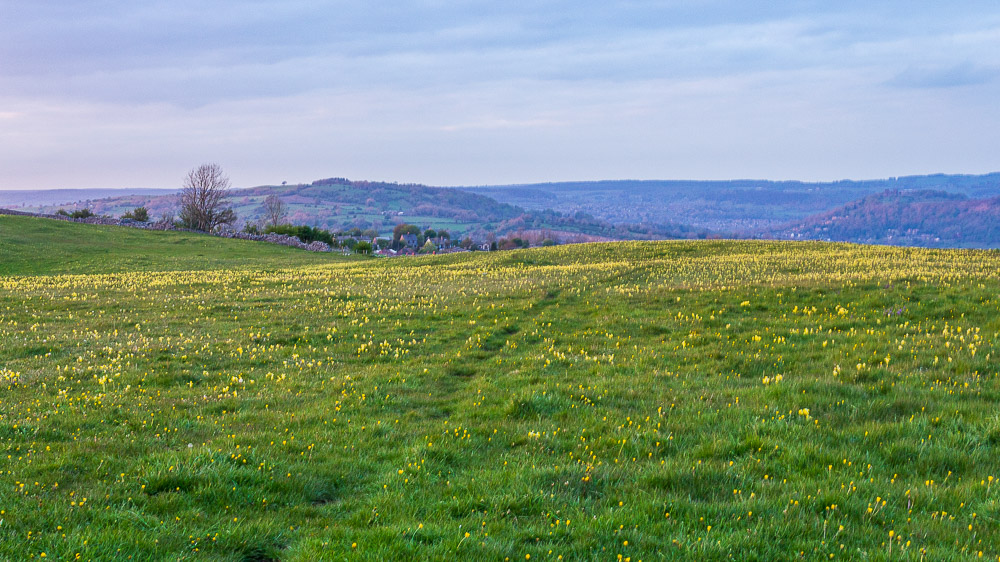 Looking along the Derwent Valley with Masson Hill to the left and Riber Castle on the right.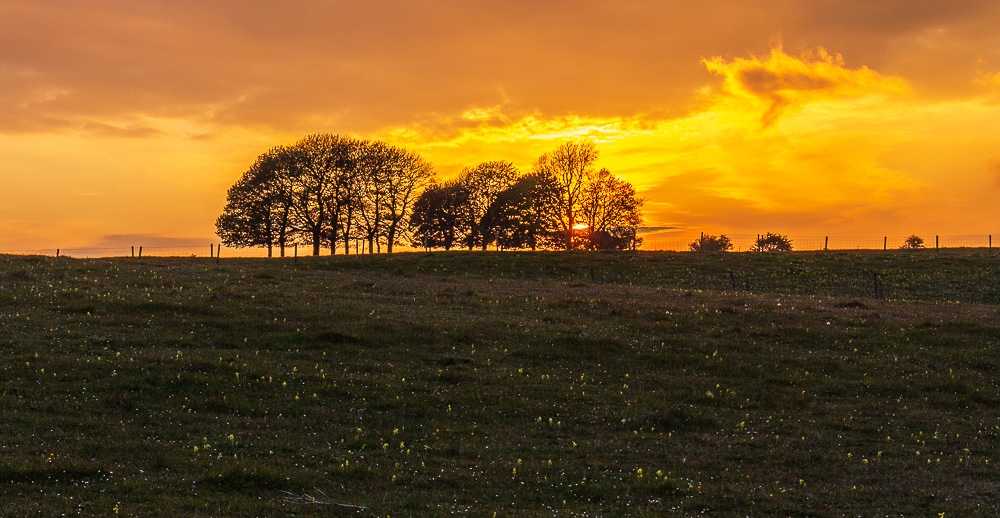 As we headed along the track to the moor the sky lit up behind these trees on Middleton Moor. We made a note to return here another evening with tripods. When we did return the sunset wasn't quite as spectacular as this one.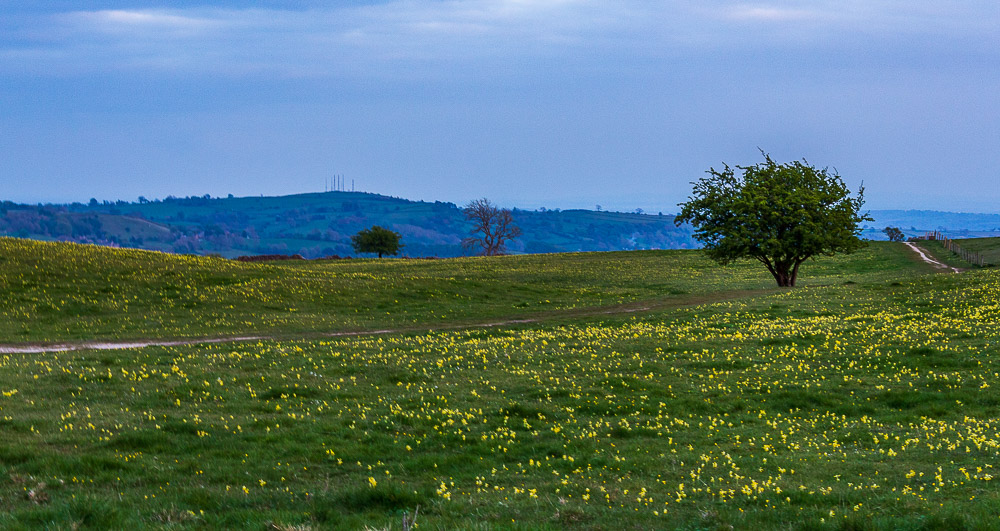 The slight haze meant the long distant views weren't as good as they could have been. Here looking back towards Alport Heights.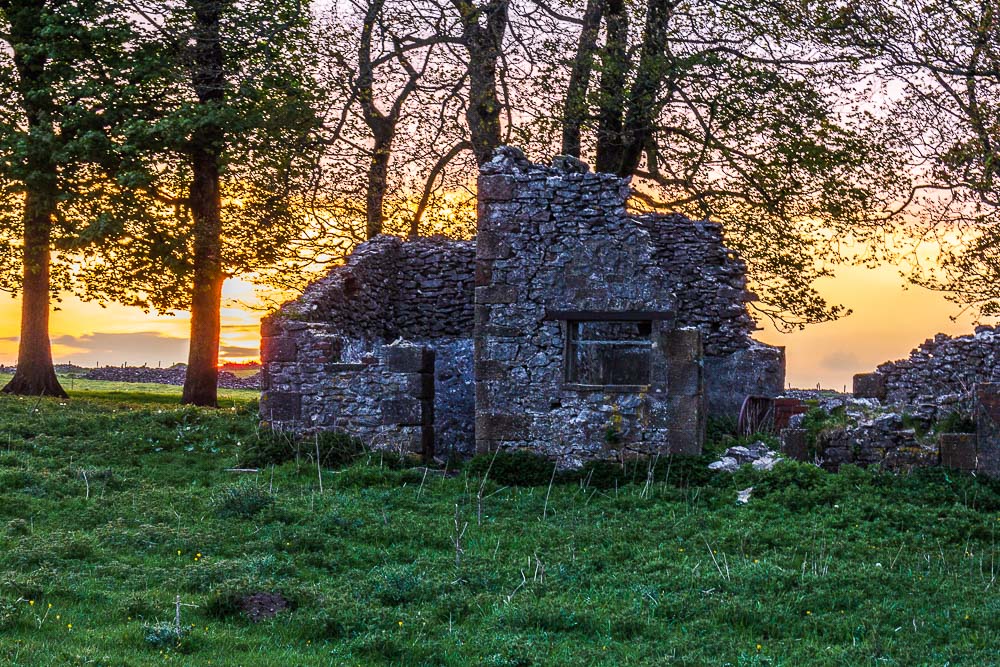 We diverted off the footpath to take a look at the old cottage that can be found on the moor.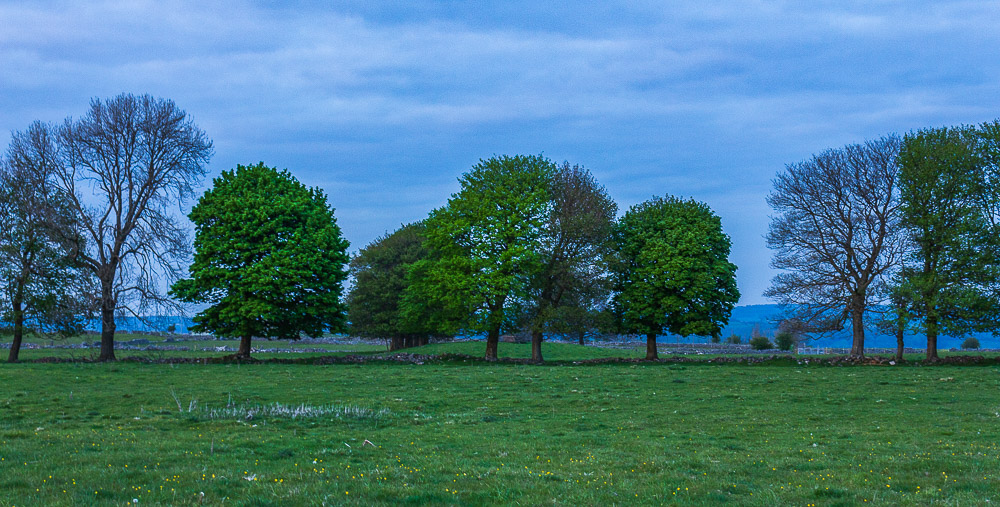 Rather than head back onto the path we wandered across the moor looking for the trig point which I've never visited.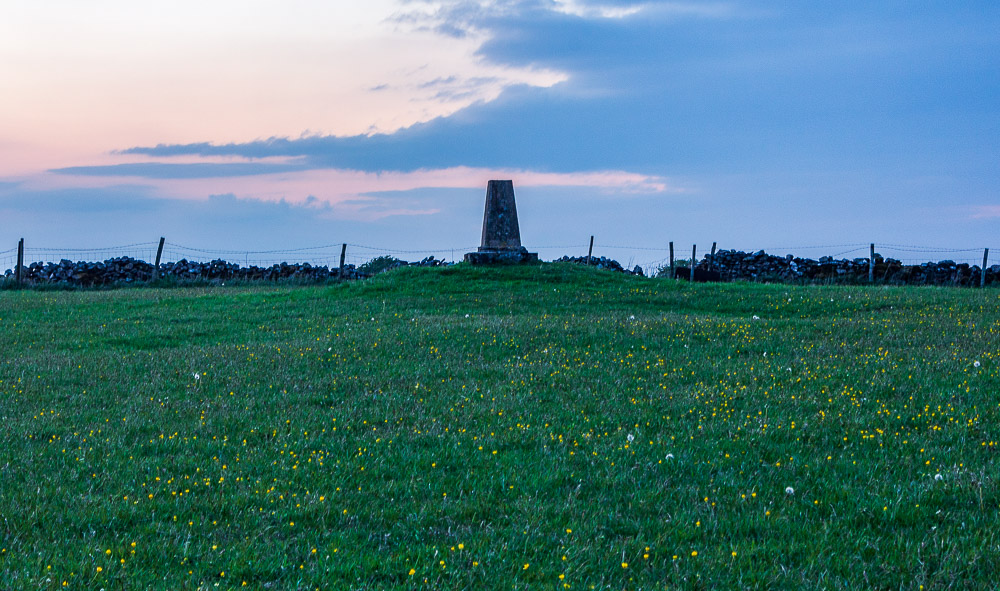 It is actually quite a way off the footpath and took a bit of hunting down.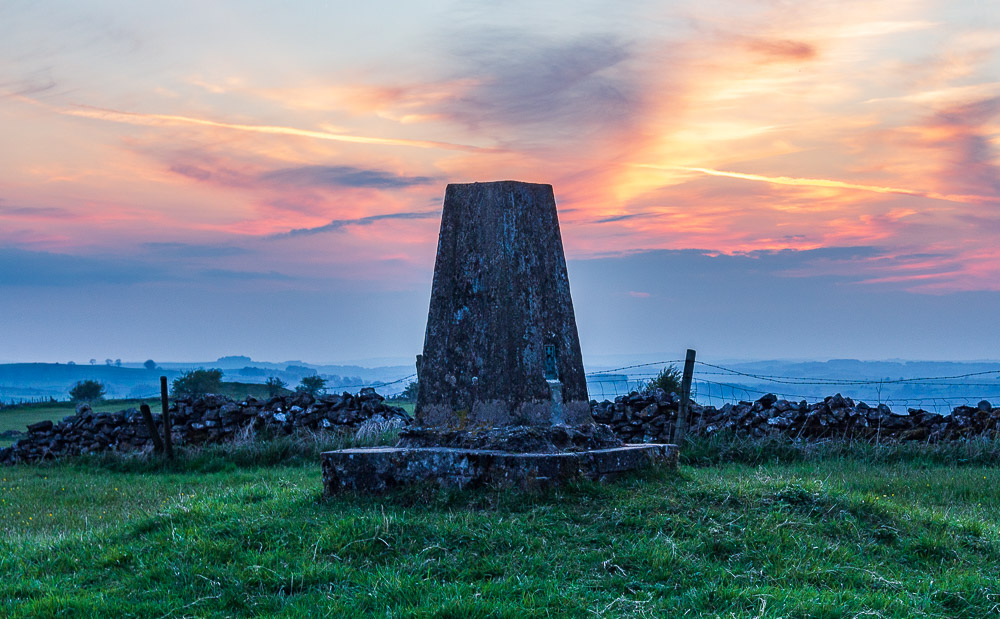 From the trig point we were able to enjoy the sunset that was still visible, despite the growing bank of cloud.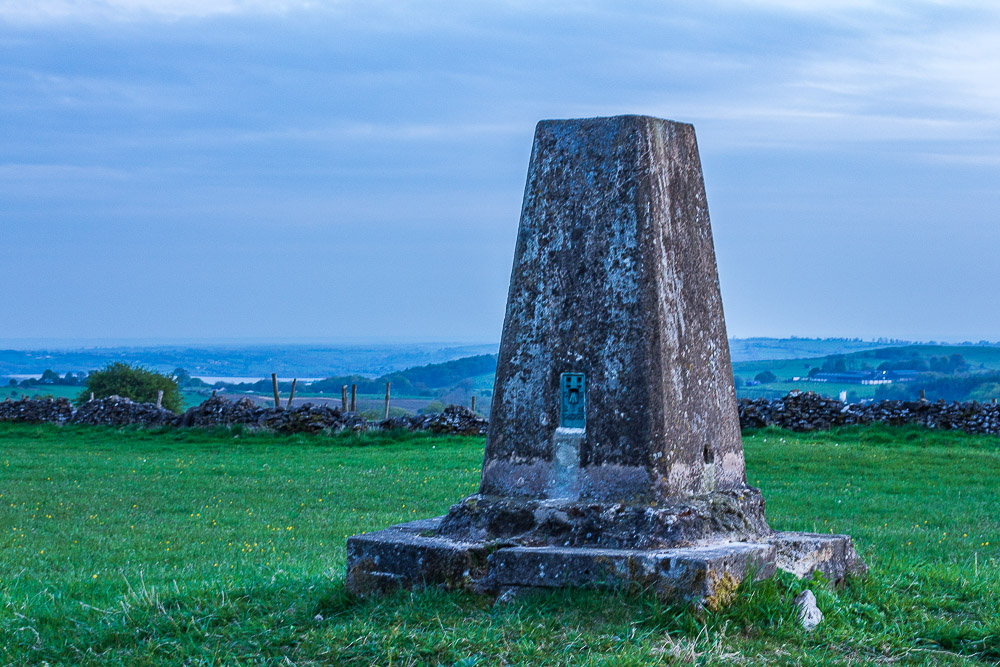 From here we also could just about make out Carsington Reservoir.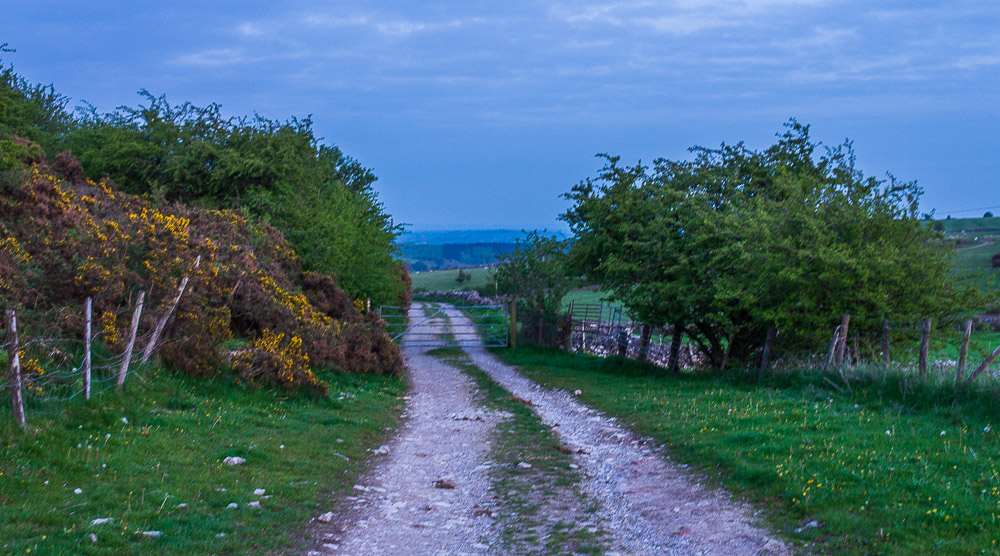 The easiest way to find the trig is to follow this track from the High Peak Trail into the field where the trig point is located.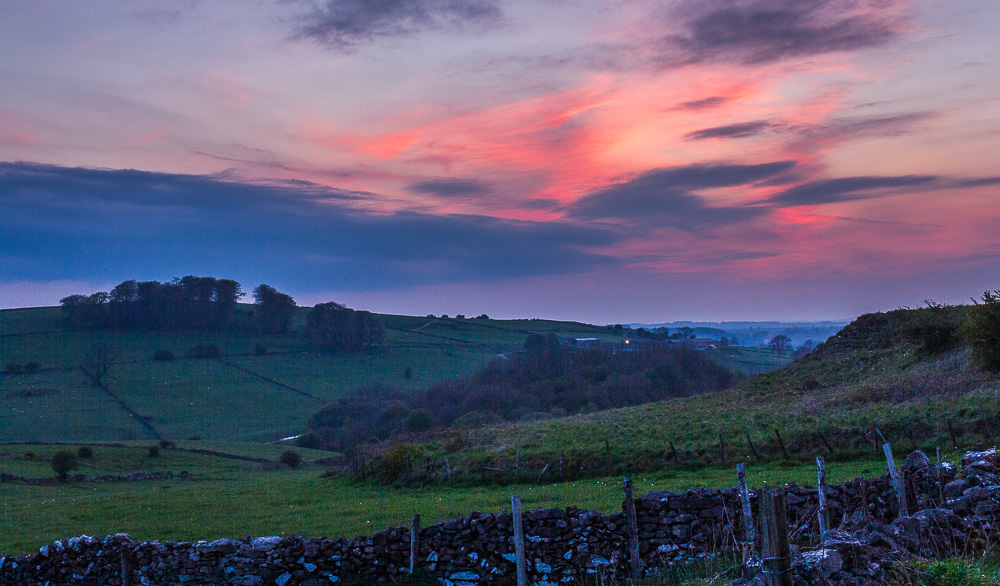 As we headed along the track the sunset continued to brighten up the sky, although the light was now fading fast.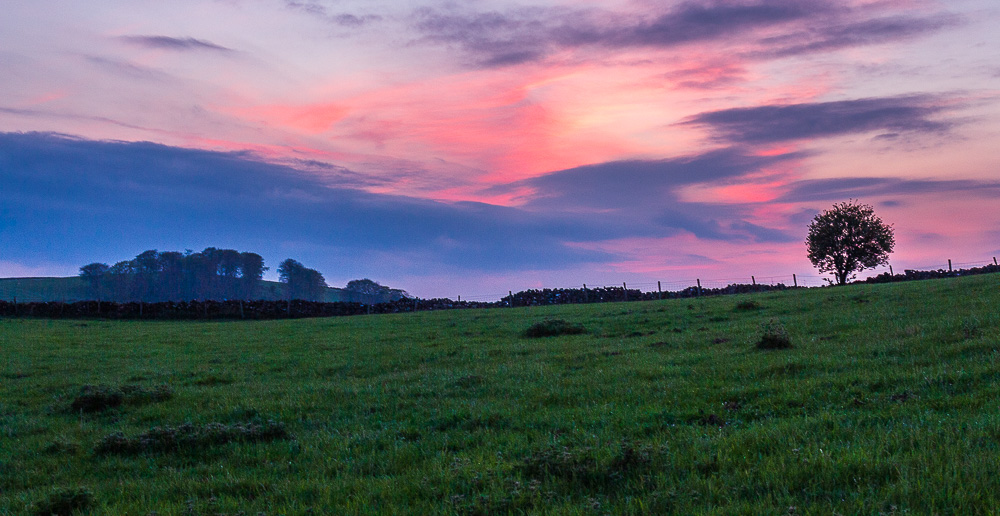 As tempting as it was to stay and watch the sunset fade it was time to make the short trip along the High Peak Trail back to the car and do our best to help revitalise the economy and the hospitality industry.
All pictures copyright © Peak Walker 2006-2023