Gratton Moor - Peak District Walk
Monday 16th August 2021
In an attempt to stay away from any holiday crowds I picked a walk that is both in one of the quieter sections of the Peak District and that I hadn't done since 2013, a lot had changed since then. Previously I have done this walk in winter and in future that is when I will do it. Today the fields were full of cows and on no less than six occasions they paid far more attention to us than we were comfortable with. Thankfully, we were either able to adapt our route or they were stopped from getting closer thanks to walls.

The original plan had been to do this walk in the morning but when I started to get my camera ready it was obvious, as it refused to turn on, that it had broken again, the second time in less than a year. Rather than wait weeks for another expensive repair it was time to replace it. Fortunately, today was the start of a one-week offer at my local camera shop and so the morning was spent in Derby rather than Derbyshire. It also turned out that the previous day's weather forecast was somewhat inaccurate and most of the morning was grey and damp, but as the evening forecast promised sunshine John decided to join me for an evening walk.
Start: Friden car park (SK 1718 6075)
Route: Friden car park - Kenslow Farm - Kenslow Wood - Weadow Lane - Gratton Moor - Long Dale - Bolderstone Plantation - Friden car park
Distance: 5.75 miles Ascent: 202 metres Time Taken: 2 hrs 55 mins
Terrain: Clear paths, some overgrown.
Weather: Sunny and dry
Pub Visited: None Ale Drunk: None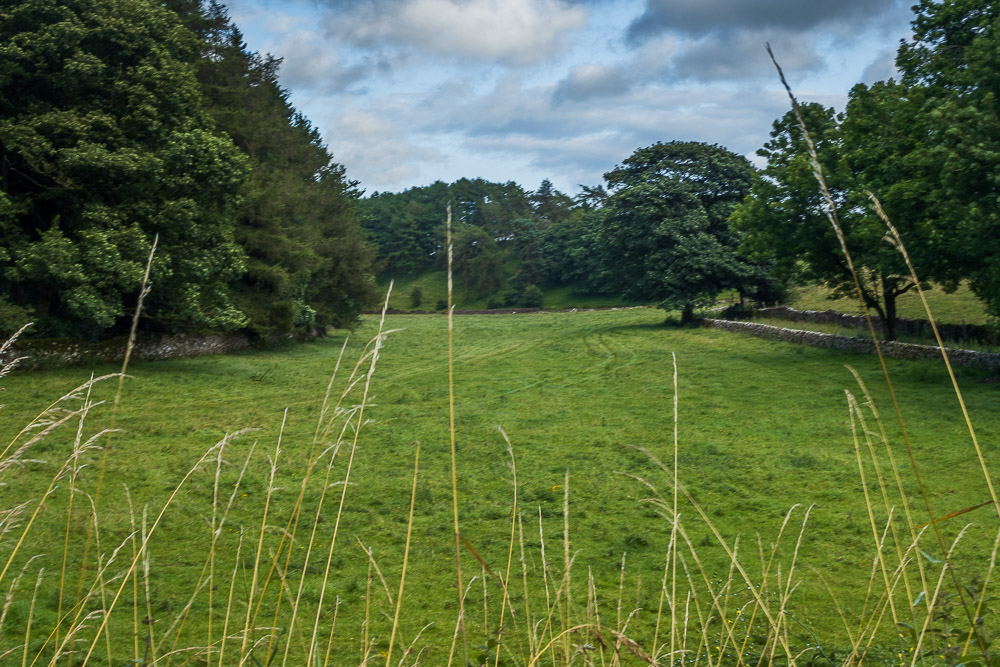 Looking down the field that we would return along at the end of the walk. A new camera means all sorts of new controls to get used to, including a whole new array of focusing options. It turns out the setting I predominantly tried using today means the camera focuses on the thing closest to it. Can't see that setting being used again on walks.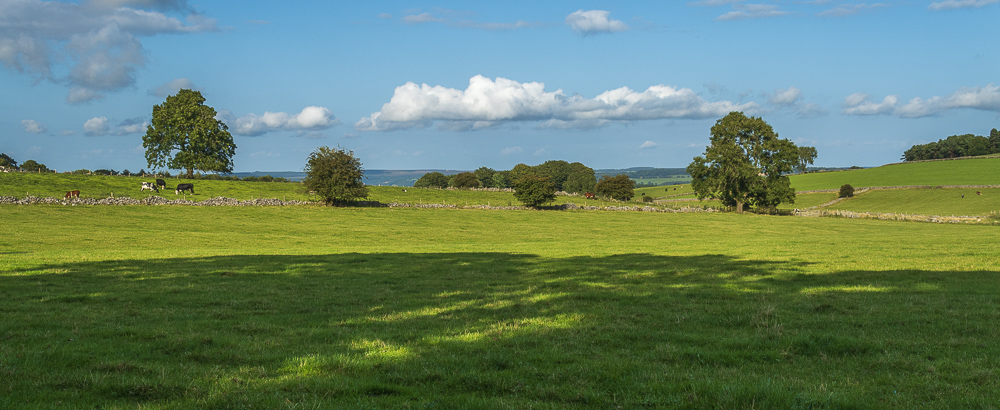 The original plan was to follow the footpath across the fields to Kenslow Knoll, which can be seen ahead. Upon approaching the second field we could see it was full of cows with calves, with many of them close to the stile we needed to use, so we opted for the alternative route using the track to Kenslow Farm instead.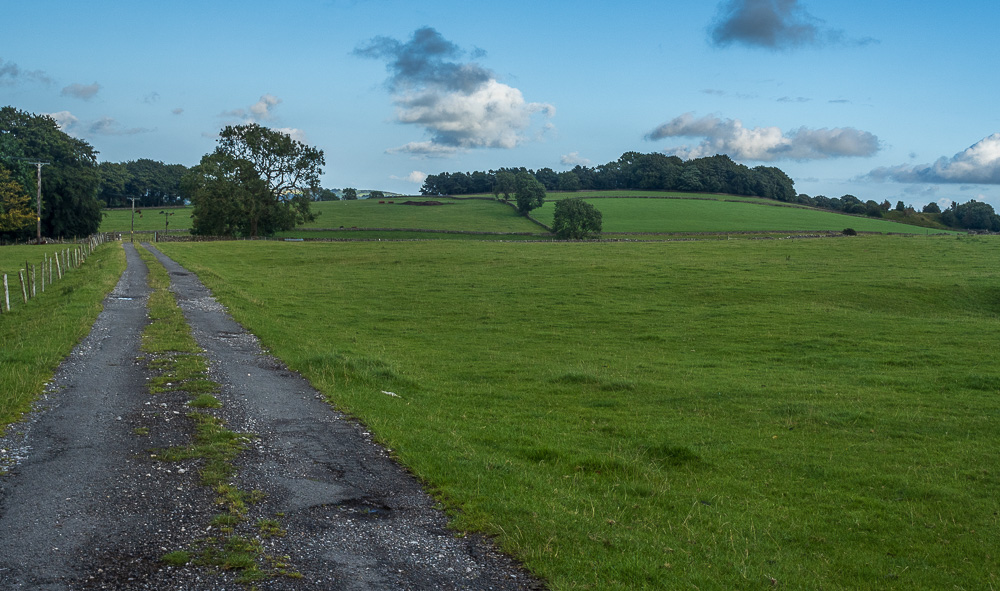 Heading along the track to Kenslow Farm with Kenslow Knoll dominating the horizon. The plan was to do the out and back route to visit the toposcope in the knoll, but despite giving the cows in the field a very wide berth they started heading in our direction. As they also had young in amongst them, we decided to retreat whilst we could. The knoll and toposcope aren't going anywhere and, as the photos from previous walks to here show, in the winter there are usually no cows around.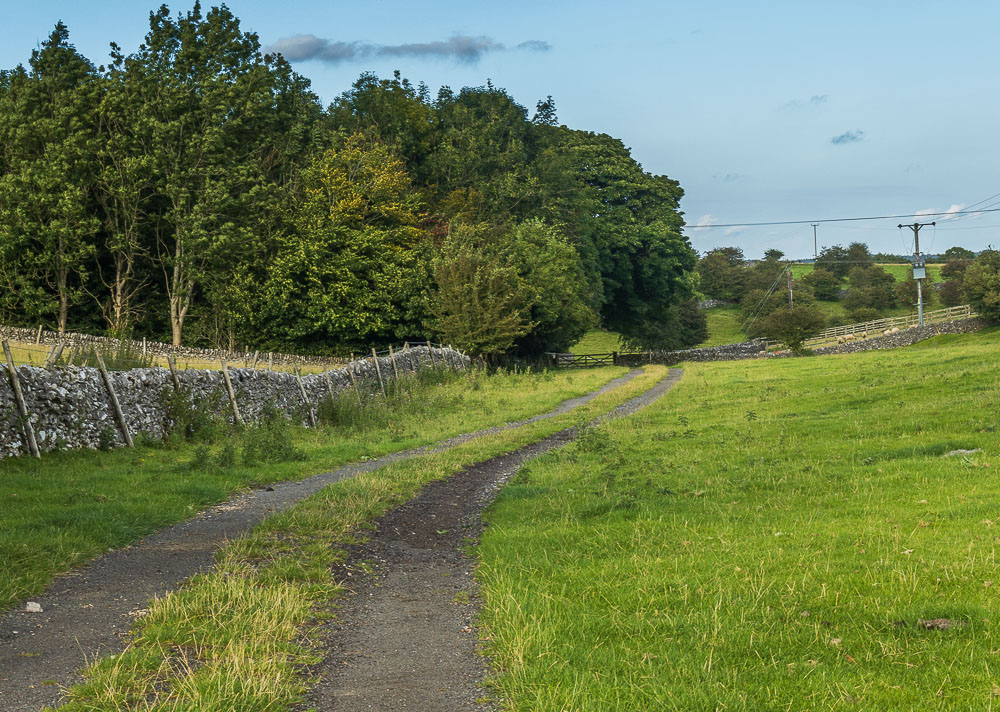 Back on the track with Little Rookery Plantation ahead.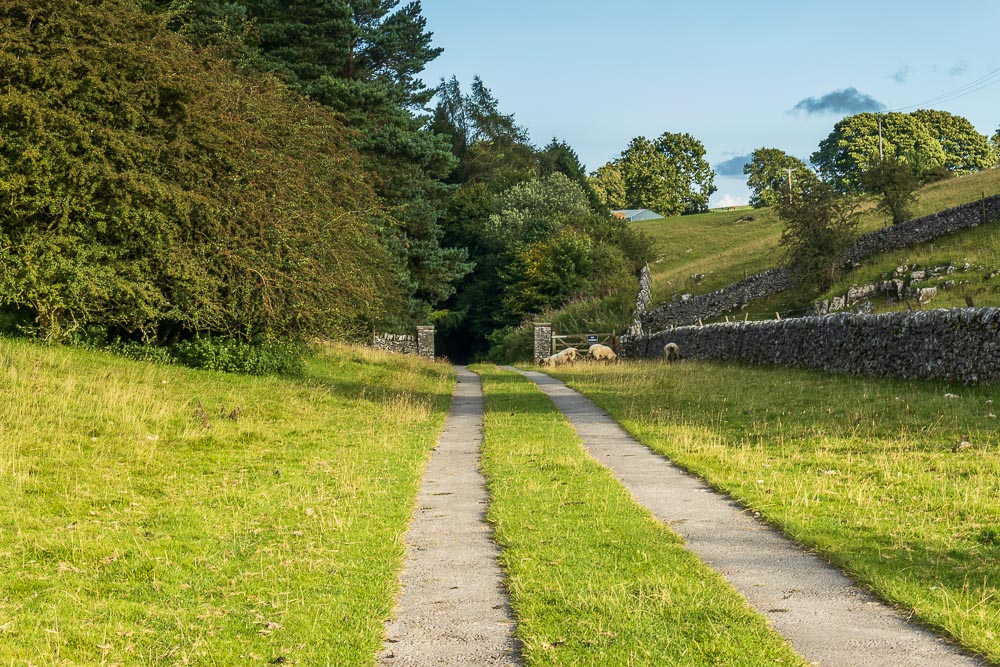 As we approach Kenslow Wood the sun lights up the route ahead.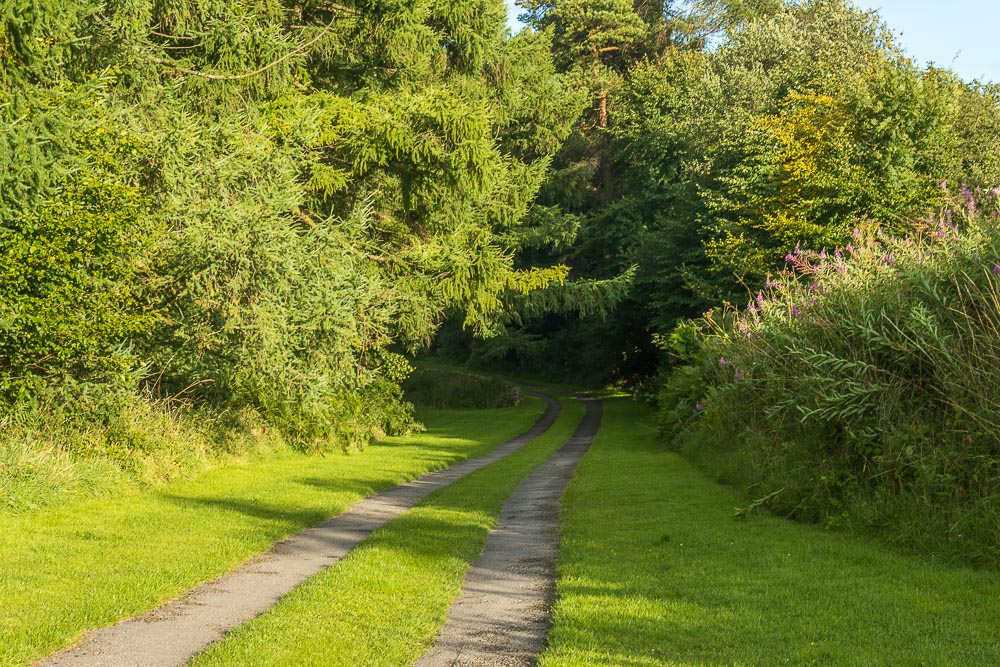 Heading into Kenslow Wood where despite initial appearances it soon gets quite dark.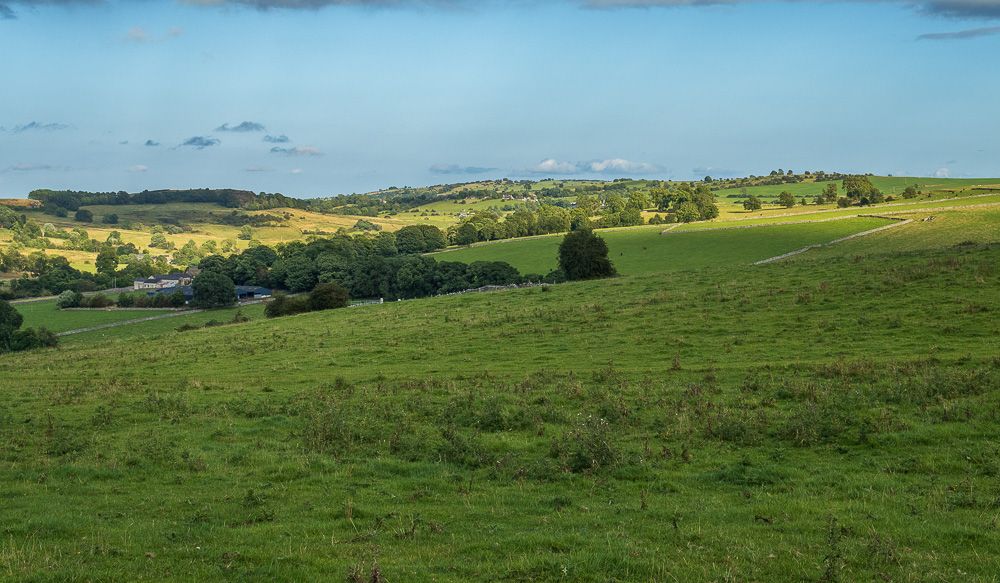 Exiting Kenslow Wood and looking across the valley to Anthony Hill, Blake Low and Gratton Moor.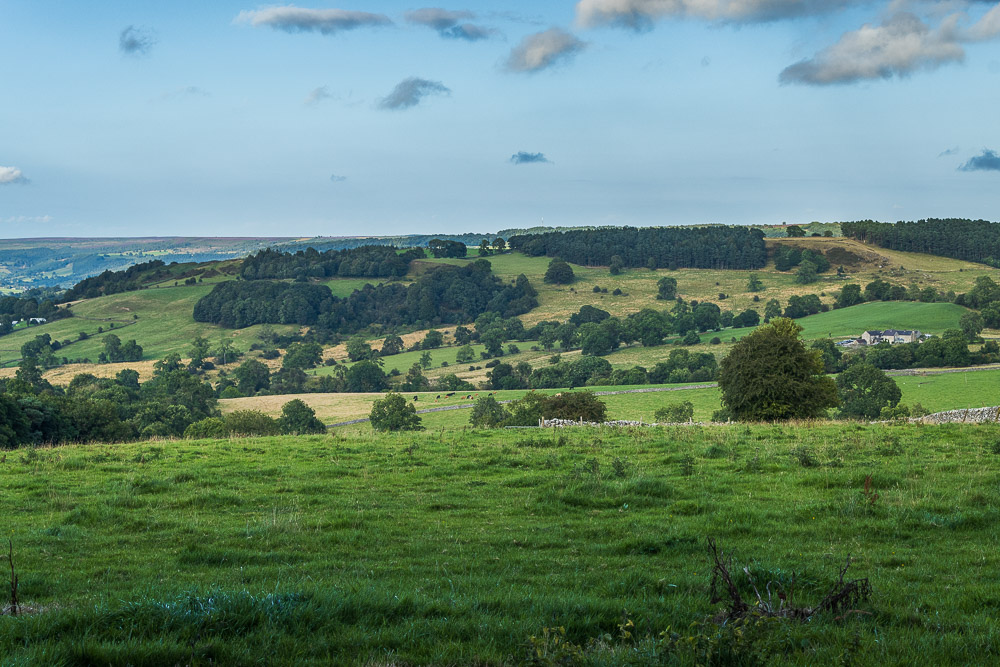 Beyond Black Nursery Plantation Stanton Moor is also visible, along with the distant edges of Beeley Moor.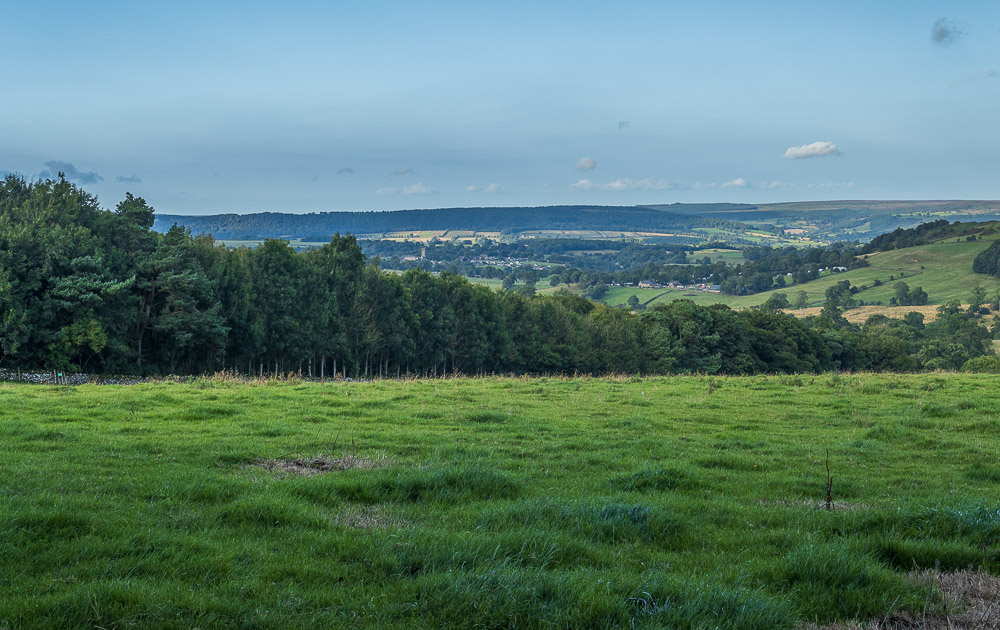 Whenever I have previously done this walk I have more often than not walked along the stone track next to the wall that led to the farm. Clearly there has been a change of owners as the track is now overgrown, the fields alongside it are fenced off and full of signs telling you to use the footpath. In normal times I'd have no problem using the footpath but when the stone stiles aren't being maintained, making them almost impossible to climb and the fields are full of cows with calves we had no choice but to follow the track. At the road even the bottom gate is locked so you have to climb two stiles to go around the gate. Someone clearly doesn't welcome walkers.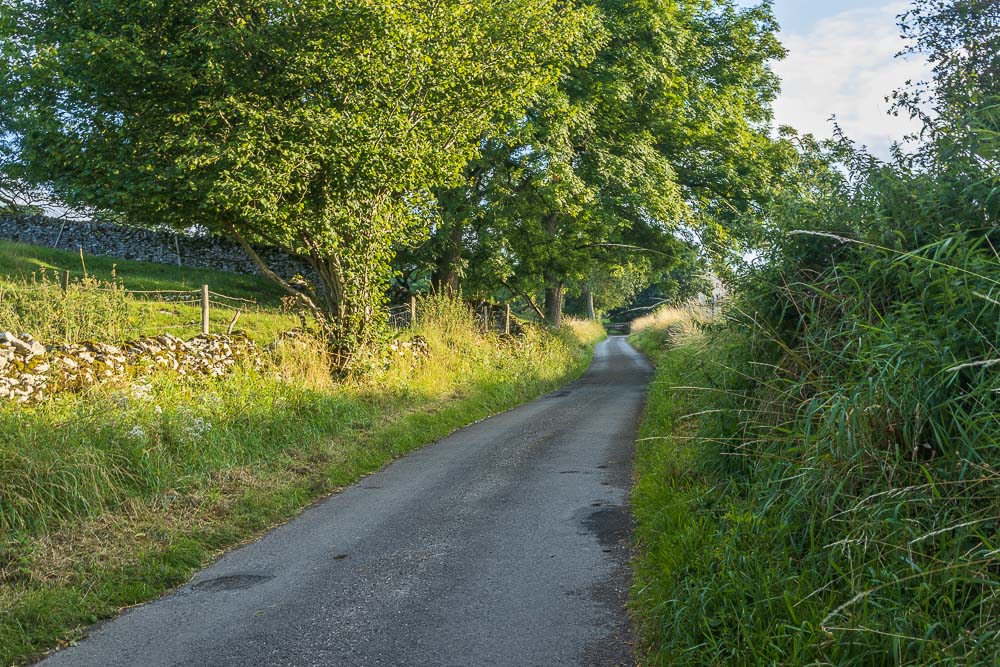 By the time we reached Weadow Lane we were quite relieved not to have met any landowners or have had a close encounter with the cows that had been eyeing us up through an open gate that led into the field where the track was.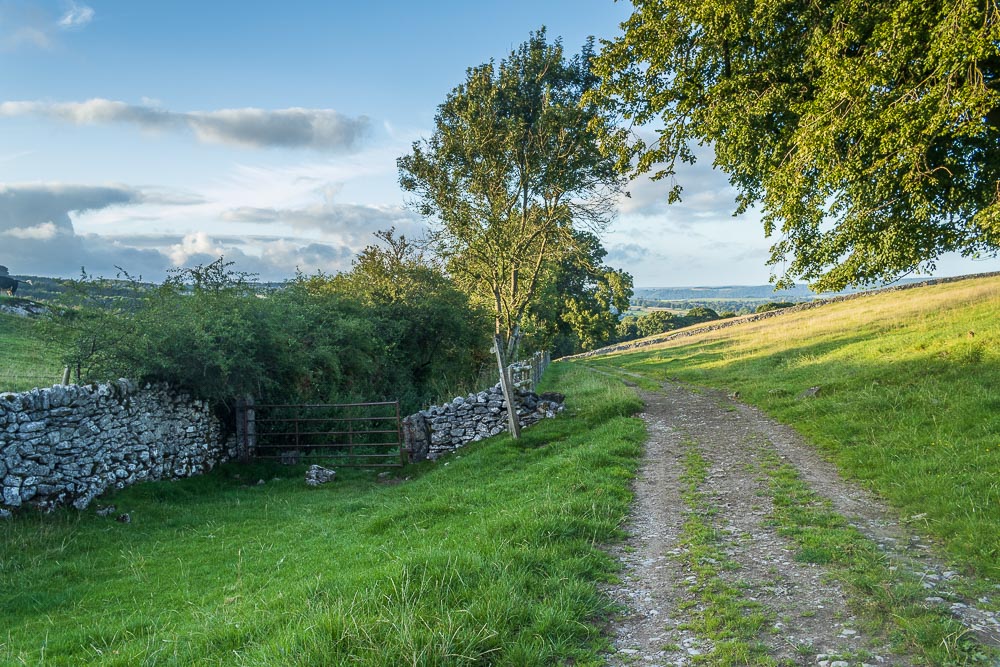 From Weadow Lane we took the walled green lane up onto Gratton Moor. As was to be expected the lane was very overgrown and much of our time walking through it was spent bashing down nettles with walking poles to avoid being stung. Another reason for marking this down as a best done in winter walk.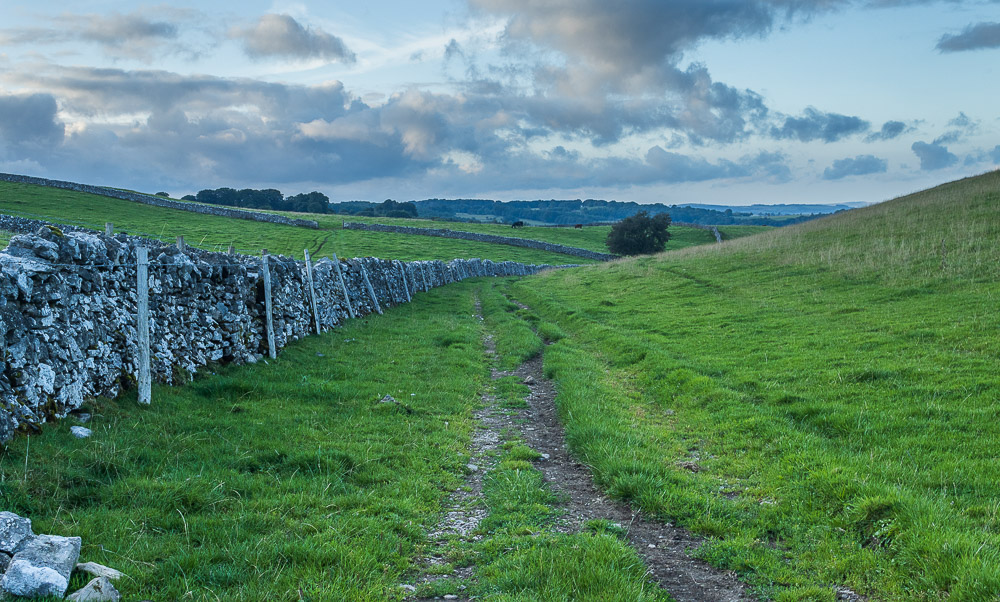 As we started heading across Gratton Moor, the sun disappeared and the temperature dropped enough for us both to comment that it might be time to put another layer on.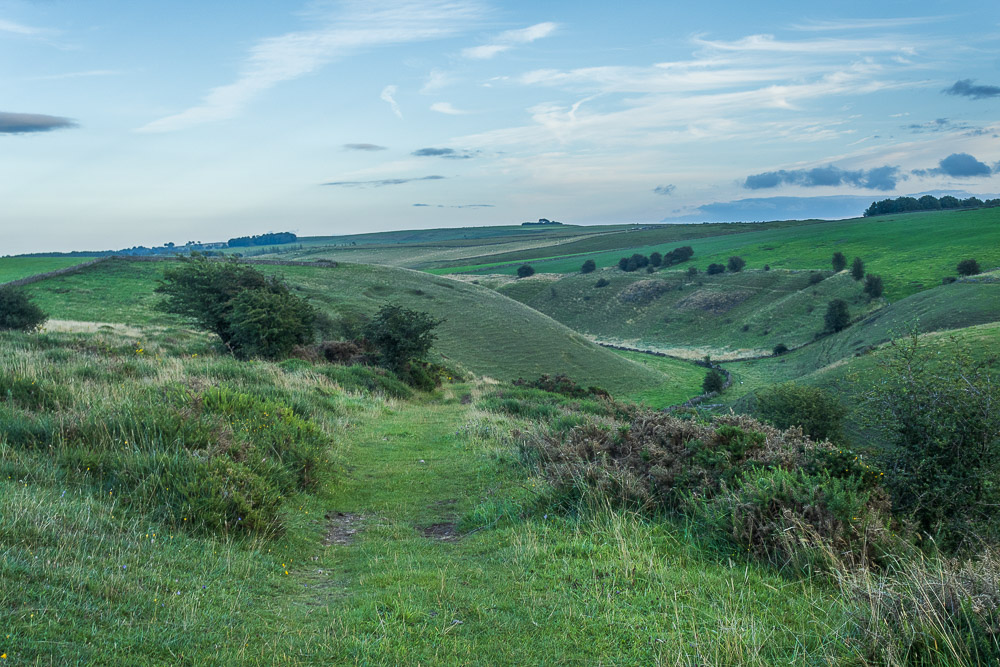 Before we knew it we were at the top of Long Dale looking across to Minninglow.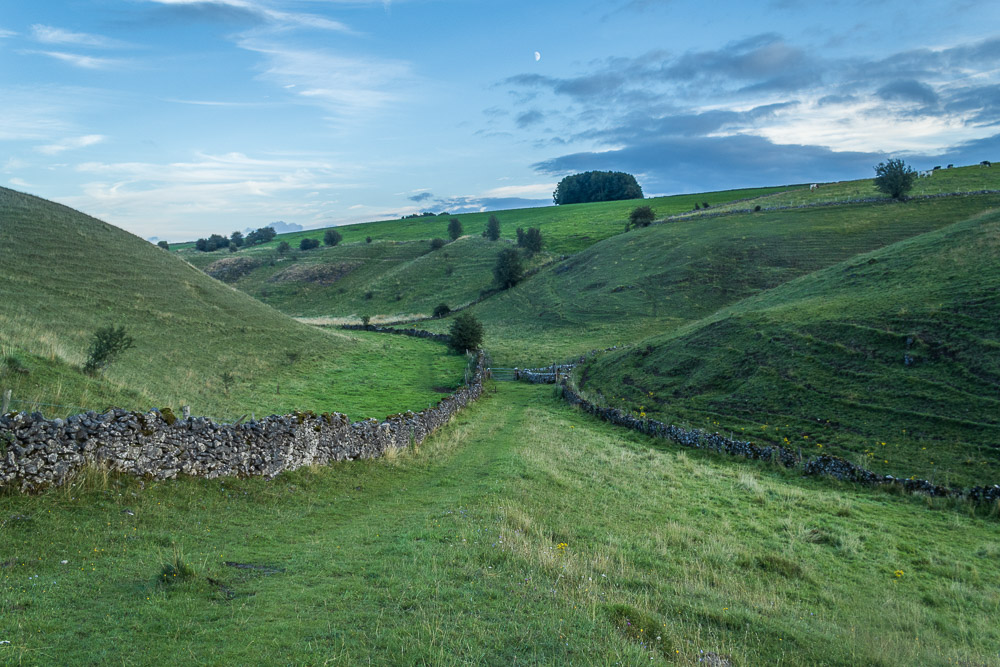 We could have turned right at the top of the dale, but we opted to drop down into the dale to visit the triptych next to the gate below.
Heading along the dale with Bolderstone Plantation ahead. By now the light was starting to fade and thoughts of stopping to eat were passed up in favour of getting back to the car. Just as well really, as John had left his sandwiches at home.
Not exactly a stress-free walk, but certainly eventful and definitely one that we will recall to each other in years to come.
All pictures copyright © Peak Walker 2006-2023