Win Hill - Peak District Walk
Wednesday 12th January 2022
With today forecast as one of two day potentially bright days this week I was determined to get out and do a walk I hadn't done in a long time, although given the events of the last two years that is true of almost every location/walk. Win Hill via Parkin Clough has been on my to do list for a long time and we did attempt it once in 2020, but with everyone on furlough we couldn't park, so ended up on Eyam Moor. Time to revisit a favourite route.
Start: Heatherdene car park (SK 2025 8596)
Route: Heatherdene car park - Parkin Clough - Win Hill (TP) - Thornhill Brink - Hope Brink - Hope Cross - Woodlands Valley - Ladybower Reservoir - Heatherdene car park
Distance: 8.75 miles Ascent: 495 metres Time Taken: 5 hrs 15 mins
Terrain: Clear but very muddy paths
Weather: Sunny, but cool on the summits
Pub Visited: None Ale Drunk: None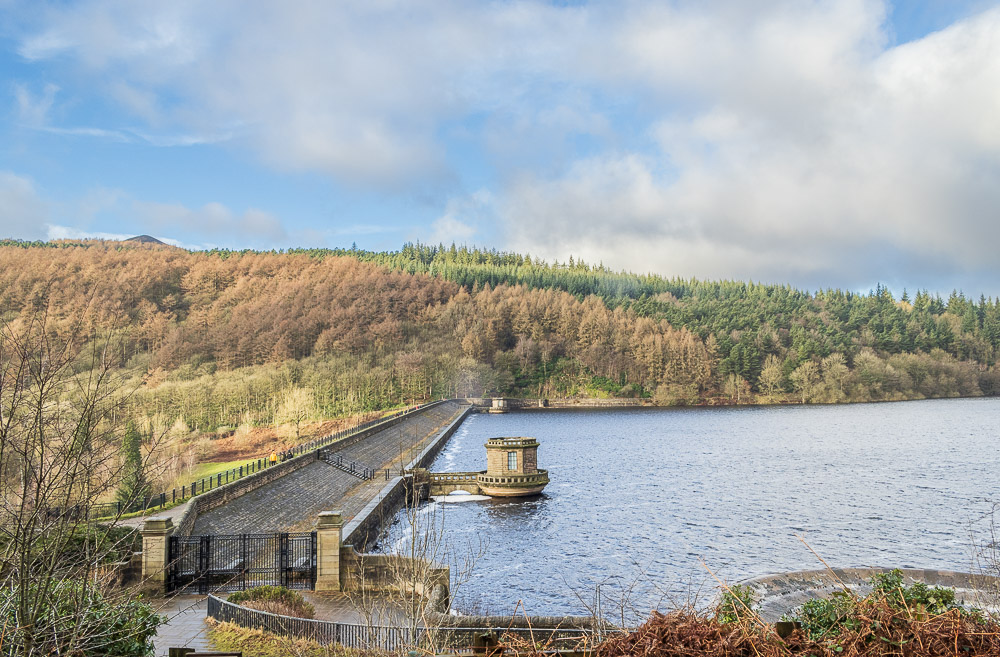 As all the road spaces were taken when I arrived I ended up parking in Heatherdene and having to pay but it did mean I got this view of the dam wall from the path to the road.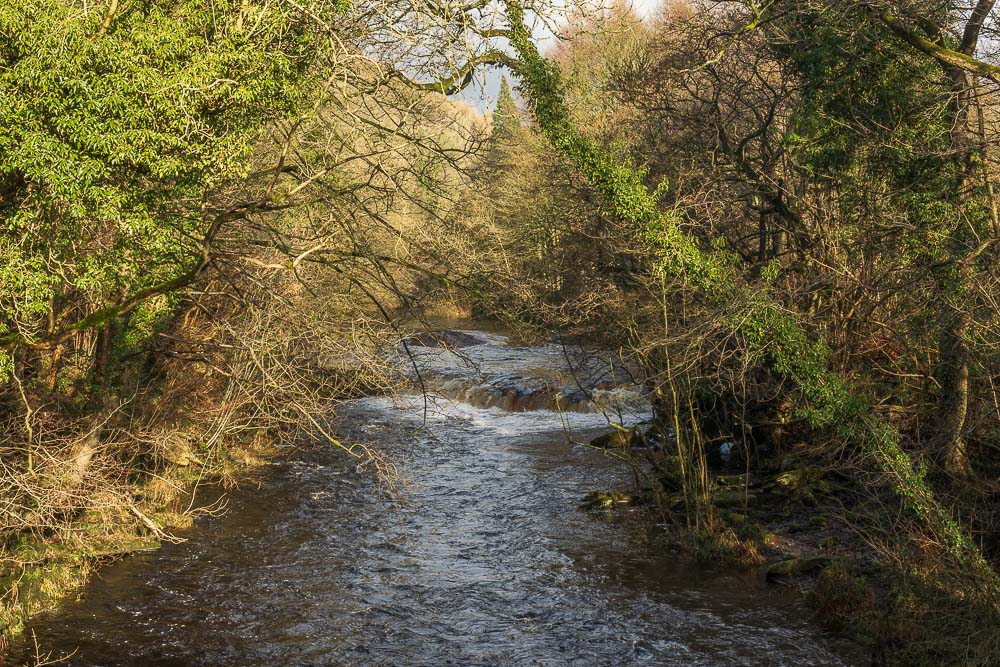 Rather than cross the dam wall I chose to walk along the road so I could get a shot of the Derwent river.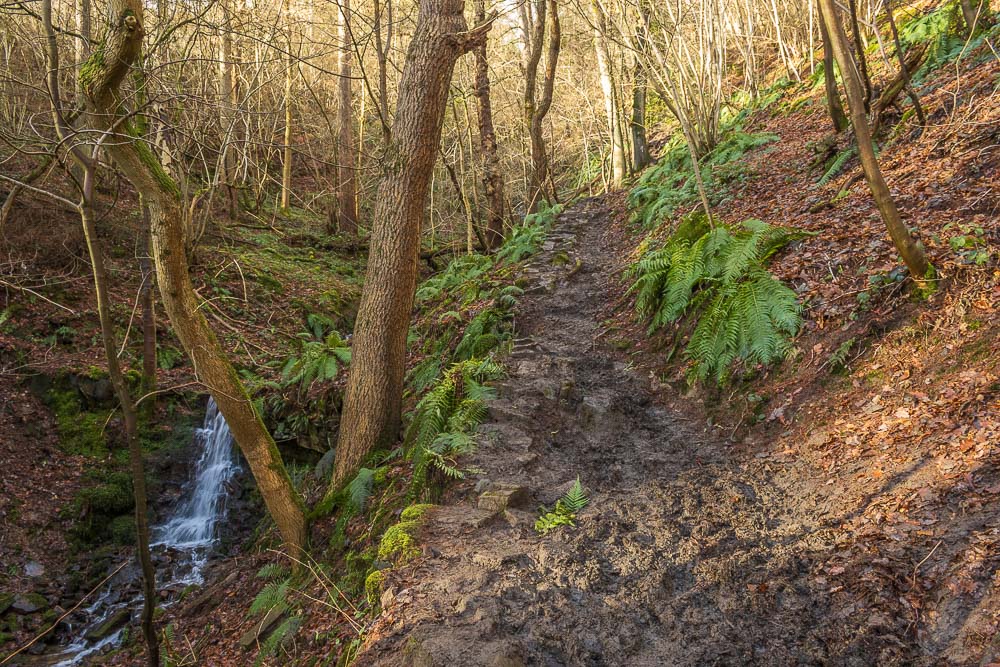 As I'd suspected the walk up Parkin Clough was going to be a very muddy affair.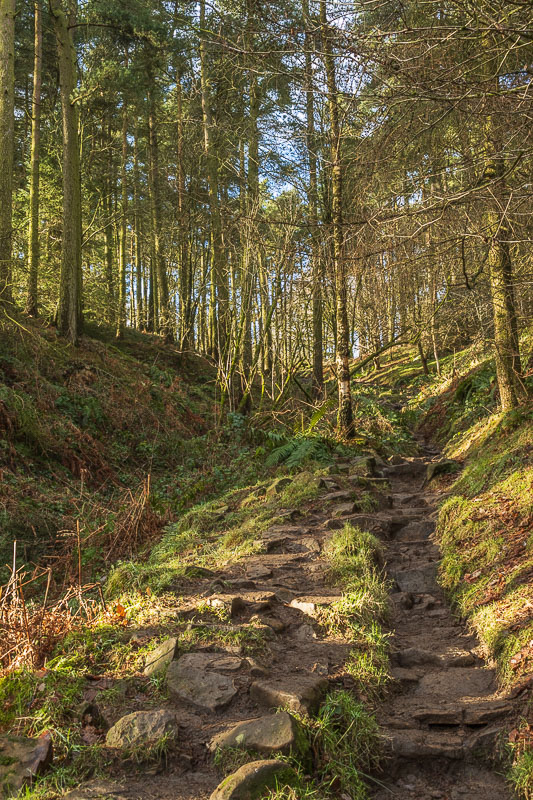 Although I took my time going up Parkin Clough I saw no-one
at all whilst I was going up it, maybe they all had more
sense than me and took an easier route.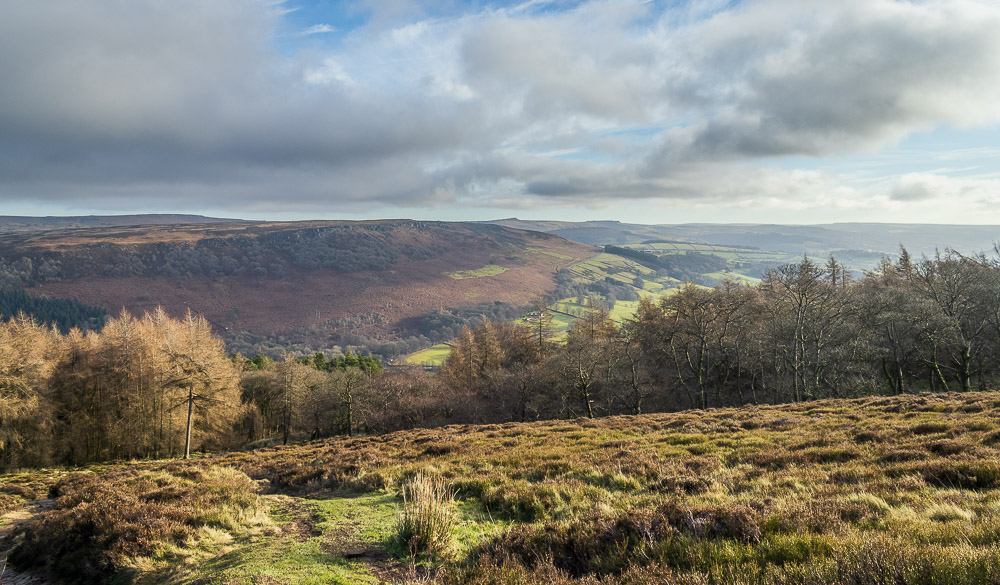 Emerging from the trees I was rewarded with a view across the valley to Bamford Edge.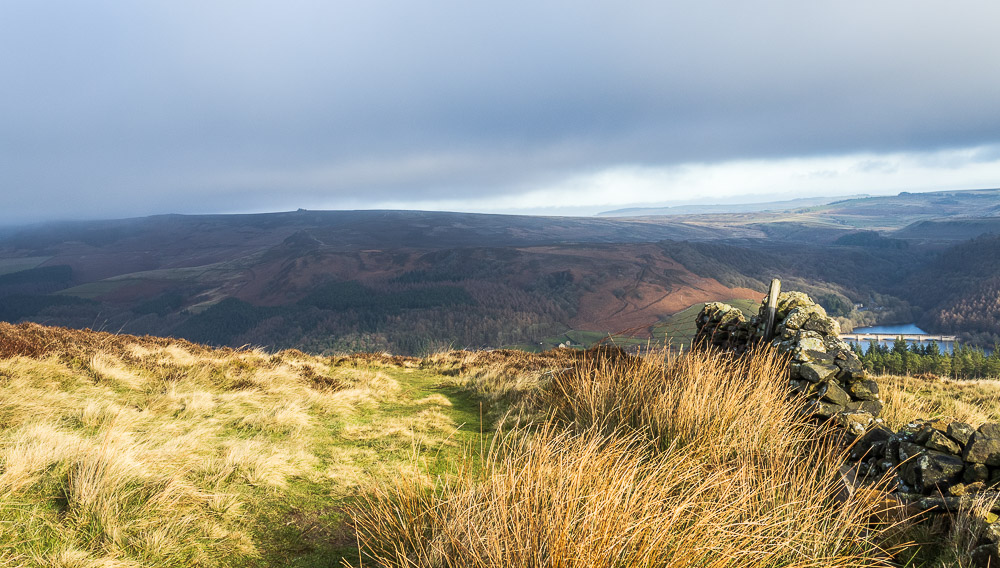 I was surprised to find that Derwent Edge was getting lost in the cloud. I had debated walking there today and looking at this scene I was pleased I decided not to.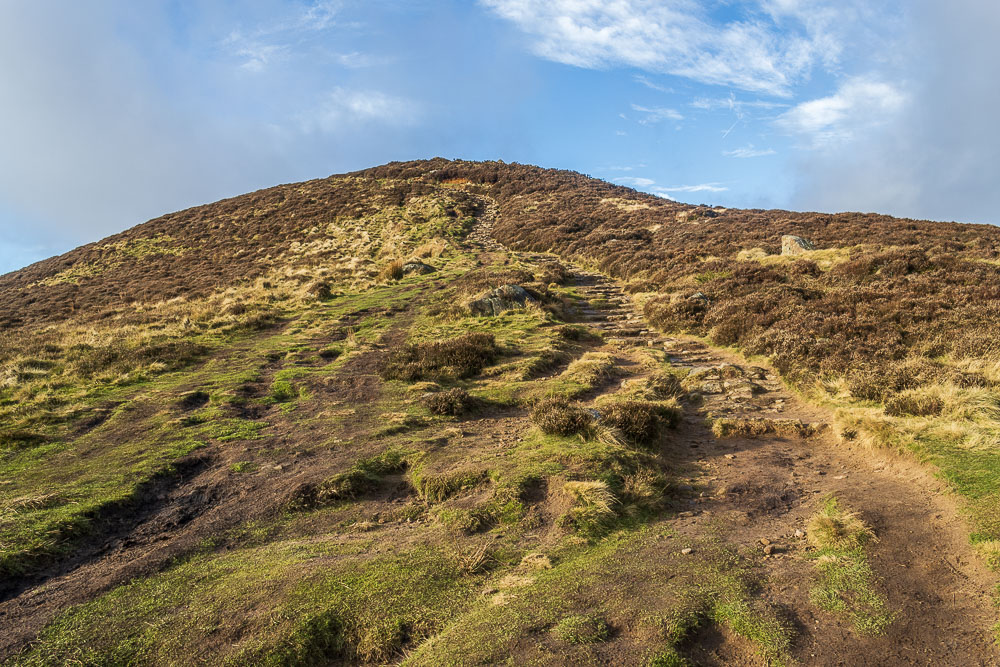 I still had some climbing to do but I was pleased to see there were still blue skies over Win Hill.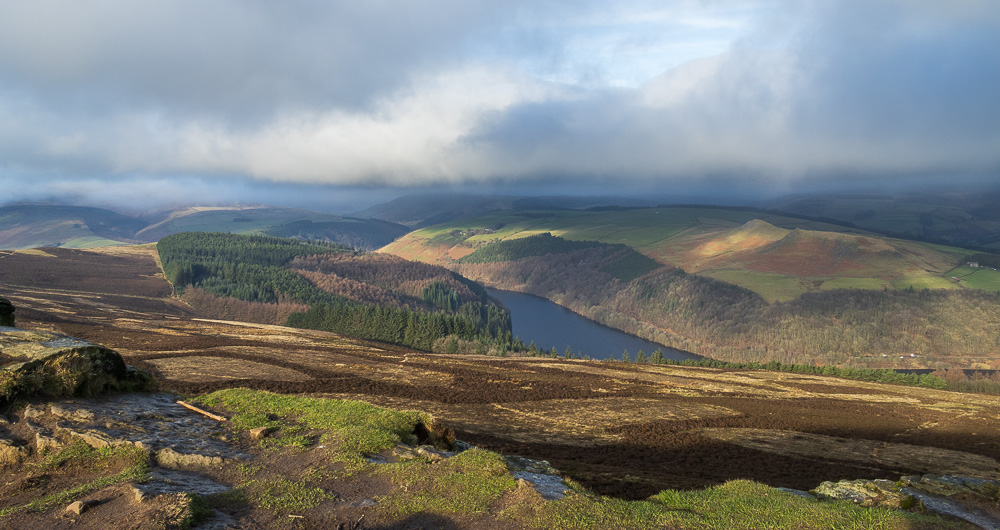 Having reached the summit I'm rewarded with a view along the Derwent Valley with Crook Hill catching the sun.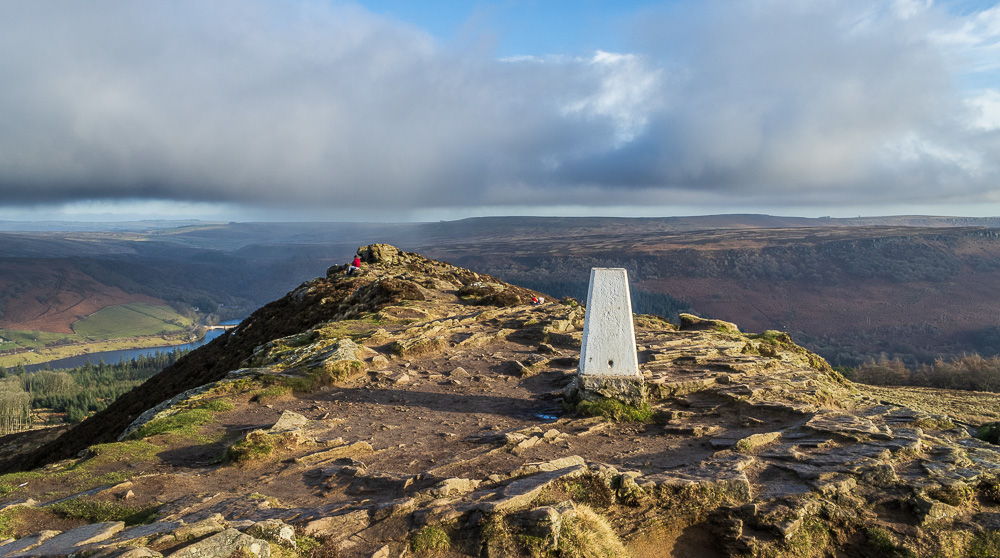 As I started out in the late morning several people were sat along the summit rocks enjoying their lunch and the view.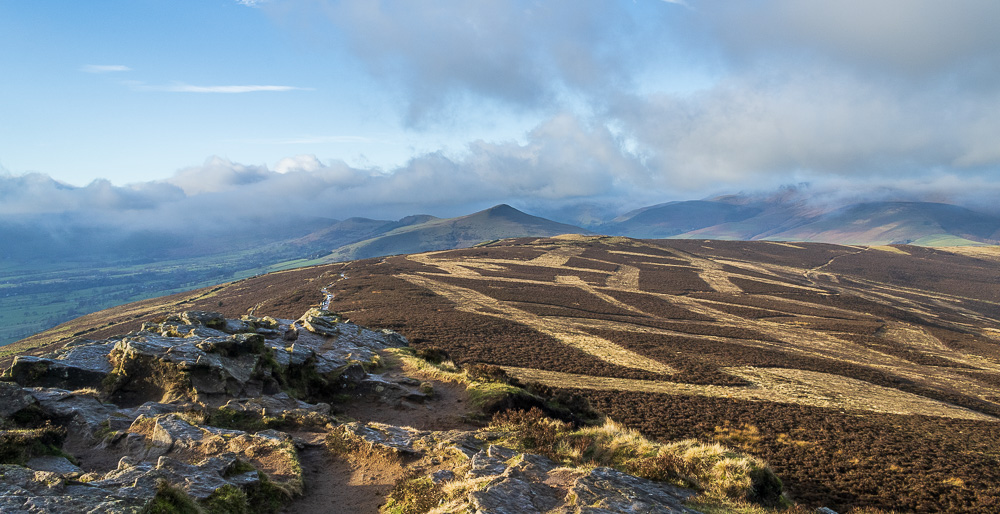 Looking along Thornhill Brink to Lose Hill and a distant Kinder.
My plan was to have lunch at Hope Cross so after pausing to put my jacket, hat and gloves on I headed out along Thornhill Brink.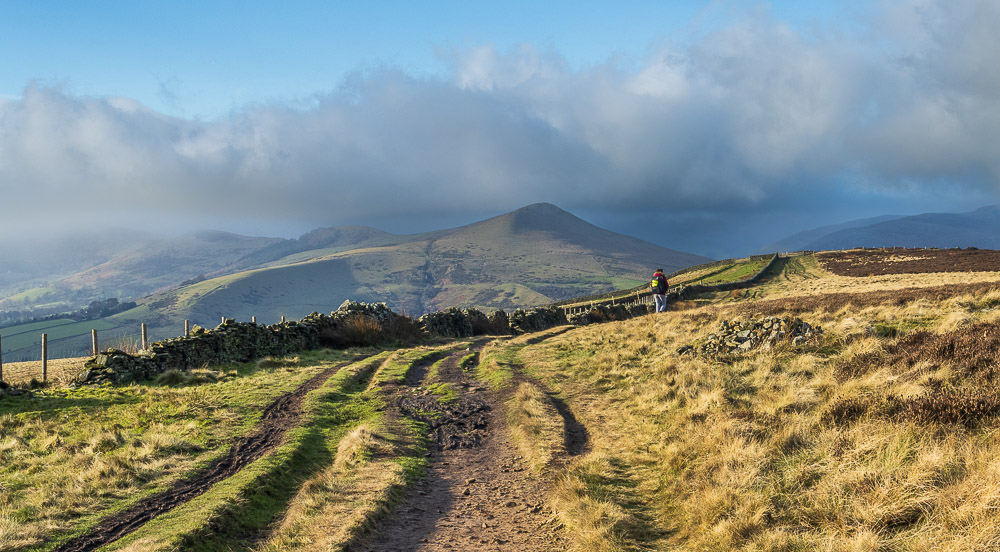 As I walked along the path I could watch the cloud dancing around the various tops that make up the Great Ridge.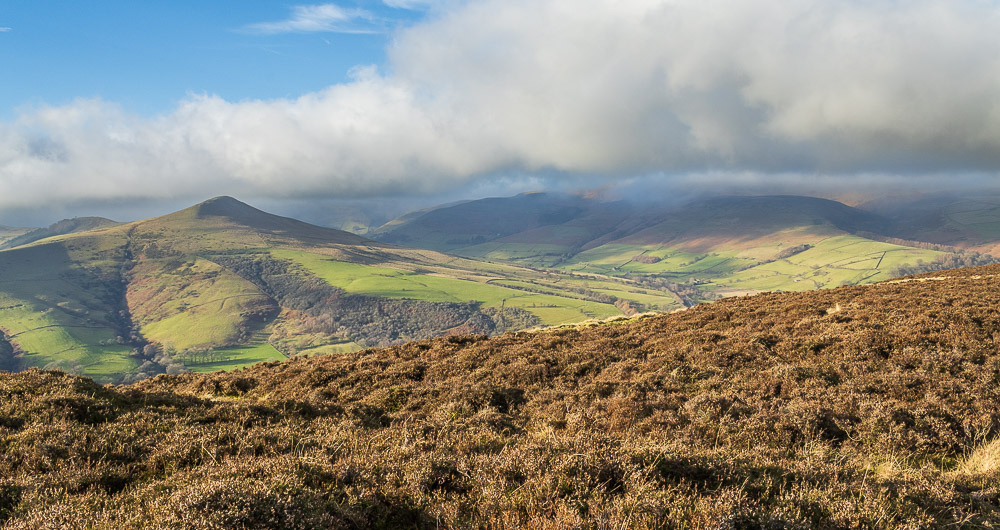 I soon found myself looking down into the Vale of Edale, as the cloud ahead seems to be starting to lift.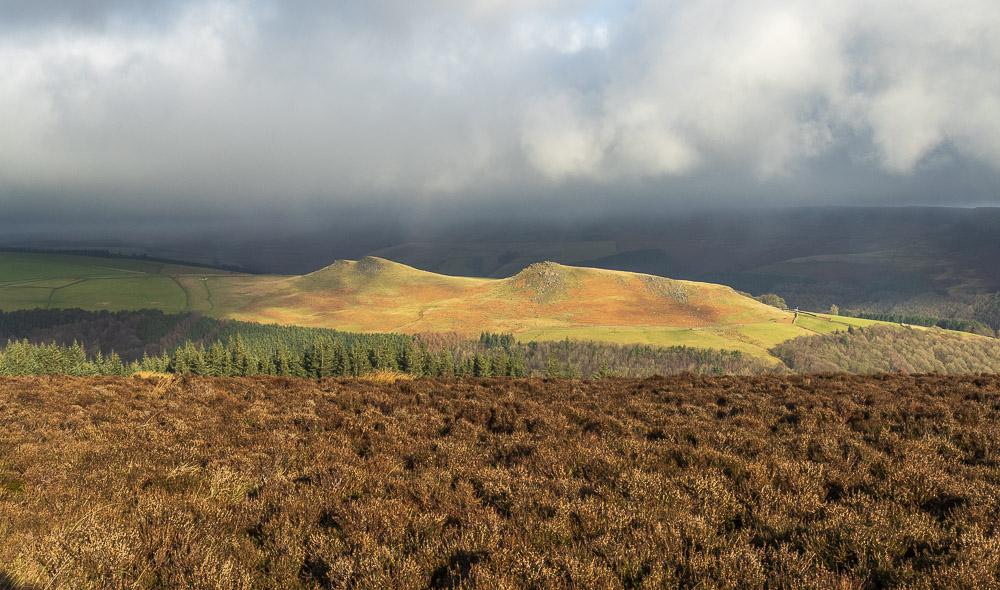 Looking across towards Derwent Edge is like looking at a different world, although Crook Hill remains in sunlight.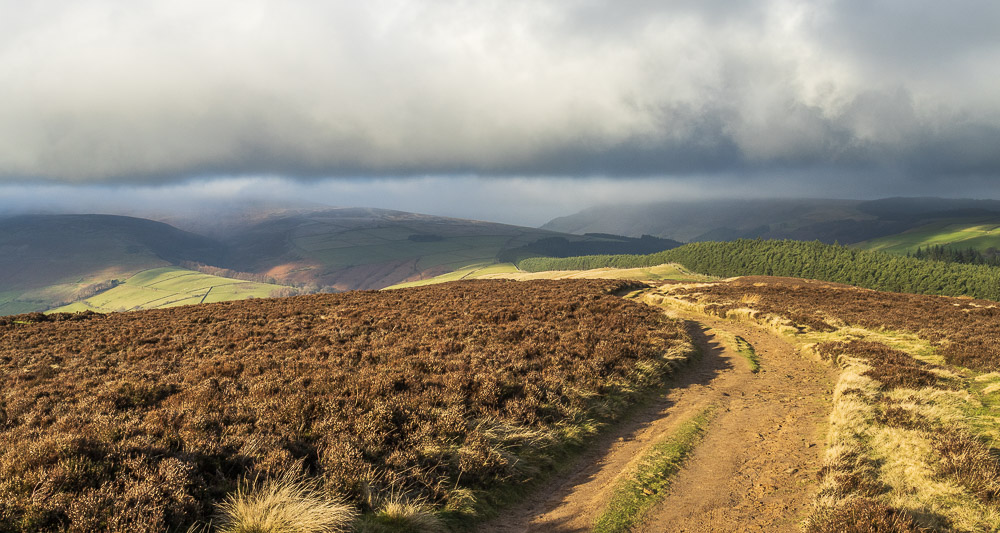 I soon find myself on Hope Brink and approaching Wooler Knoll.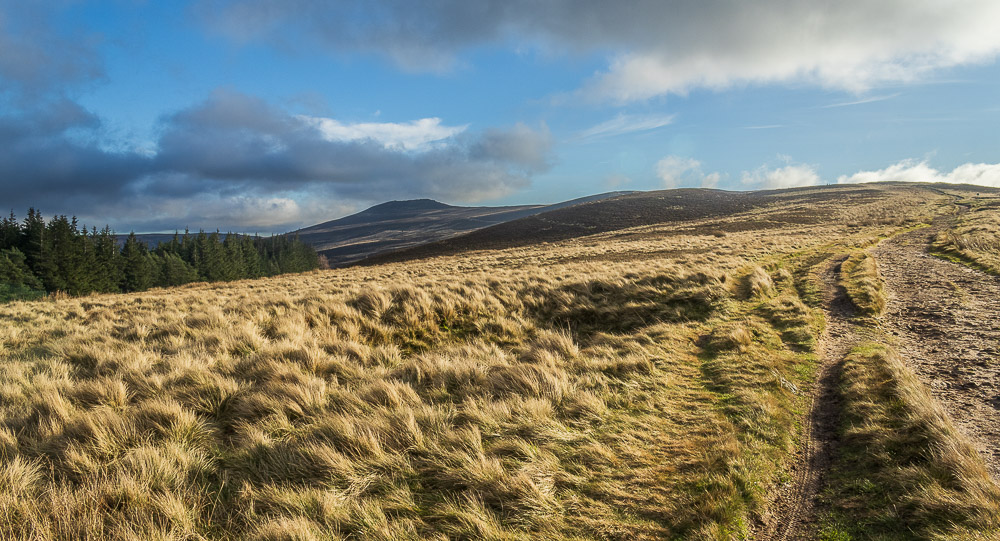 Looking back to Win Hill.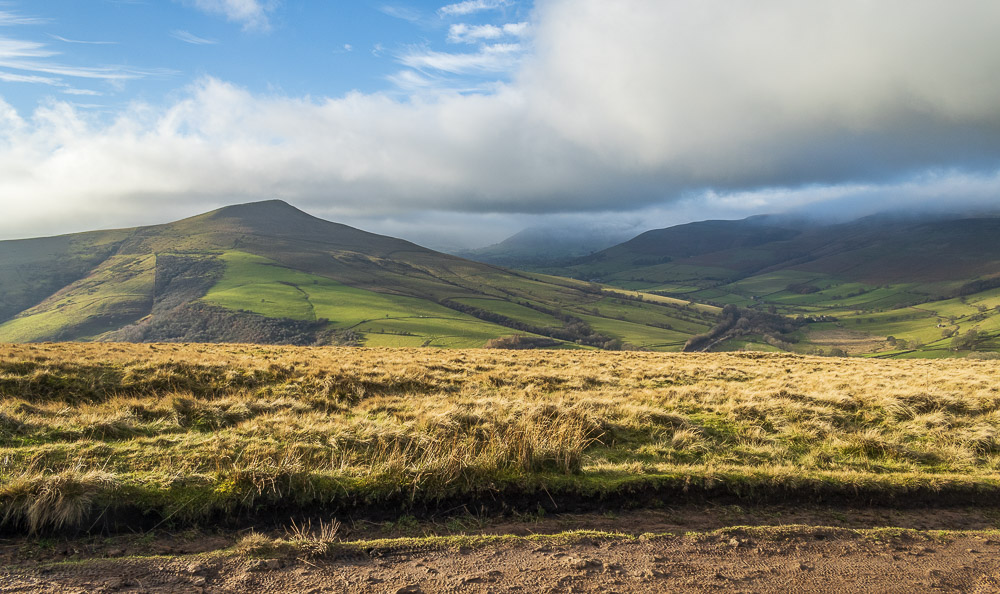 Lose Hill remains bathed in sunshine.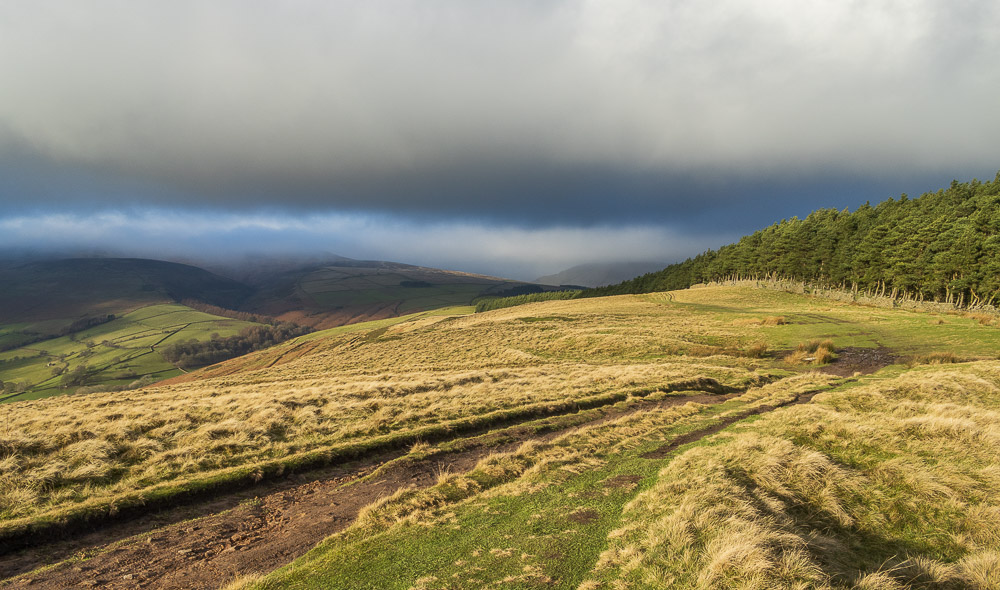 Heading along the ridge I'm in sunshine, but Crookstone Knoll is lost in cloud.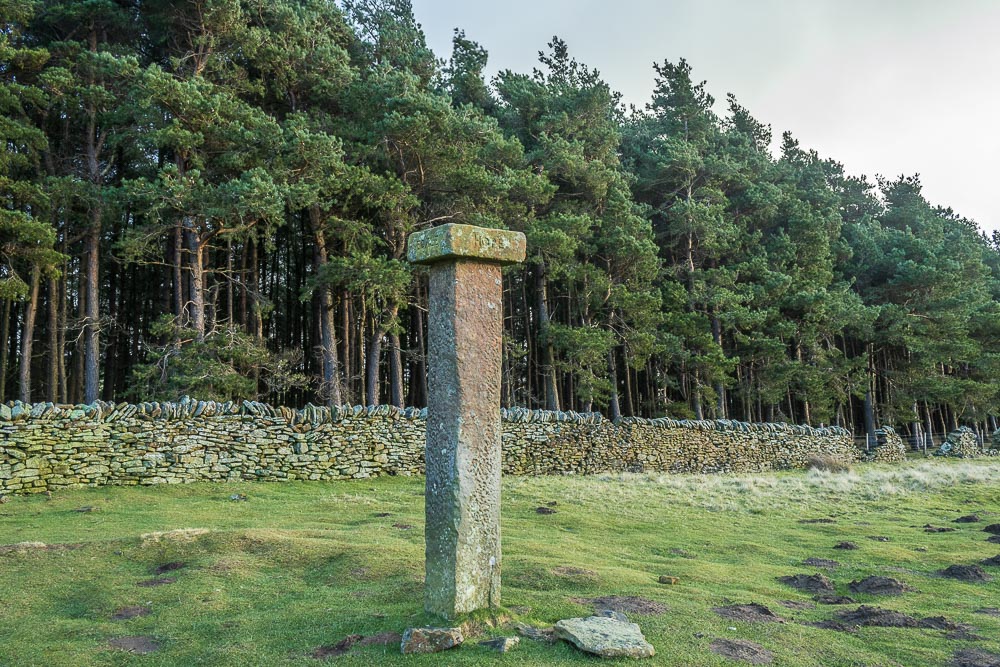 I soon reach Hope Cross and as I'm the only person there I have my pick of lunch spots.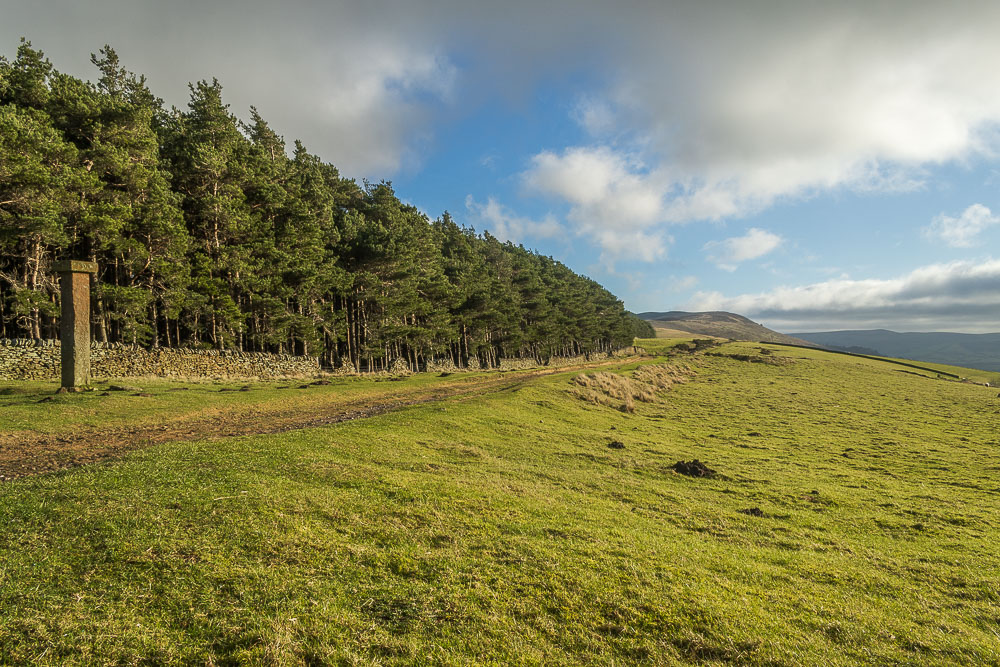 When I sat down it was starting to look a little grey overhead but whilst I ate my lunch the sun won the battle with the clouds and the view ahead of me brightened up.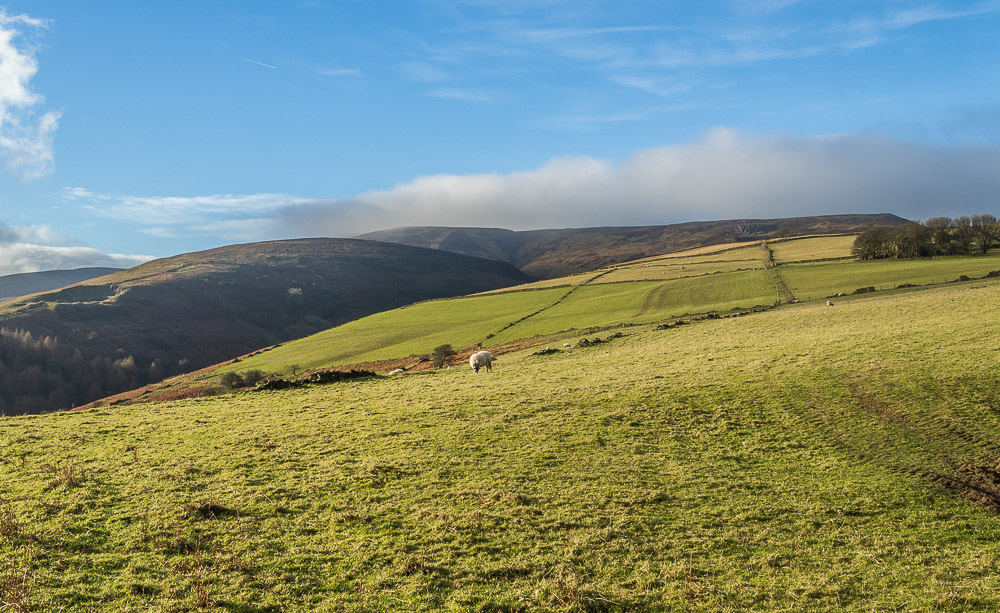 The cloud has also lifted off Kinder and Crookstone Knoll is now visible.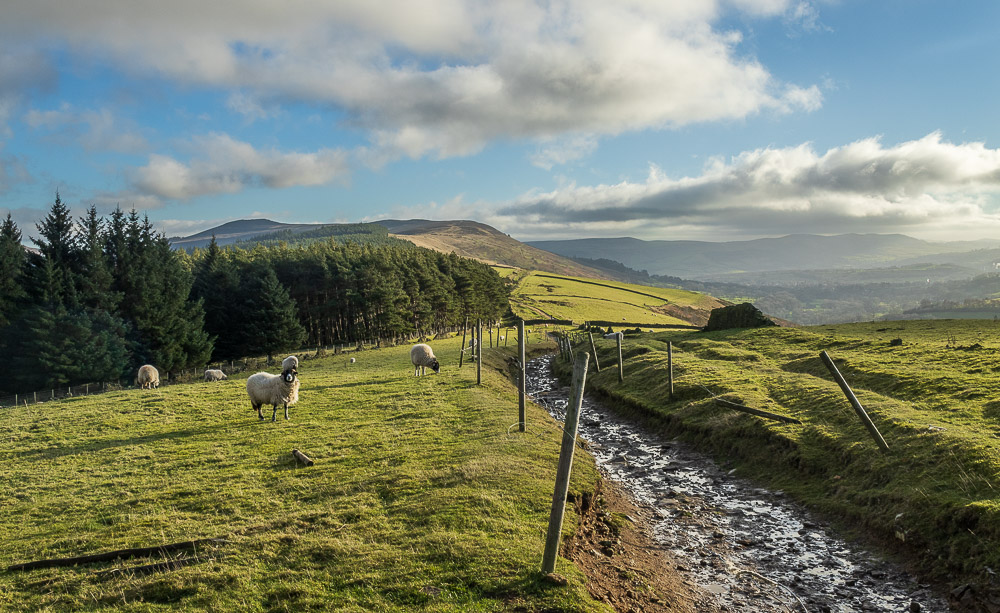 Looking back to Win Hill as I join the path which will take me into the wood.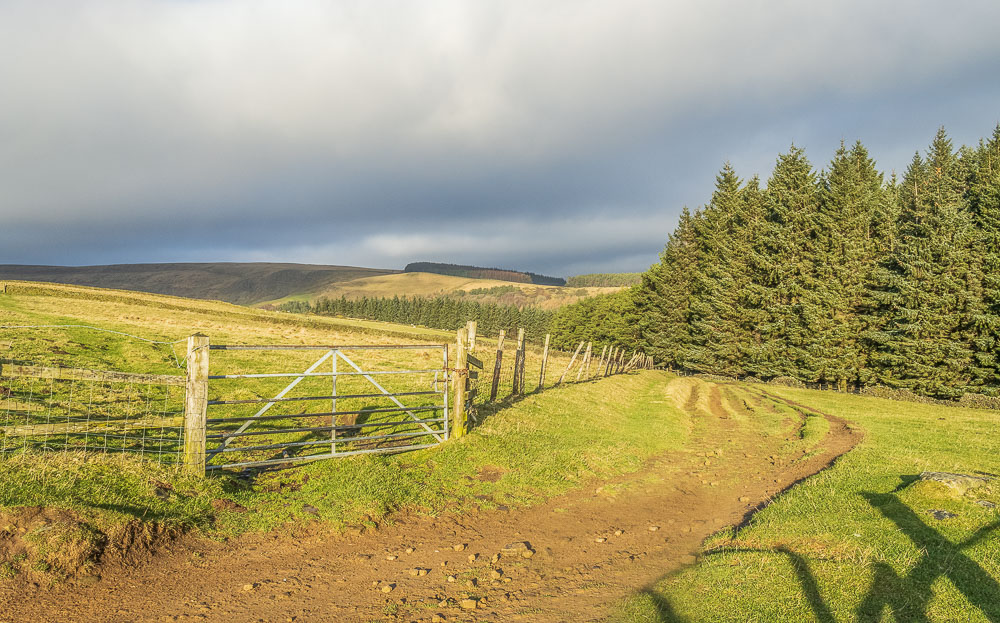 Looking across to Rowlee Pasture, which has now emerged from the cloud, I'm tempted to alter my route and head onto it and Crook Hill. It wouldn't have added much distance to the walk but given I started out later than planned I decide against it, one for another day.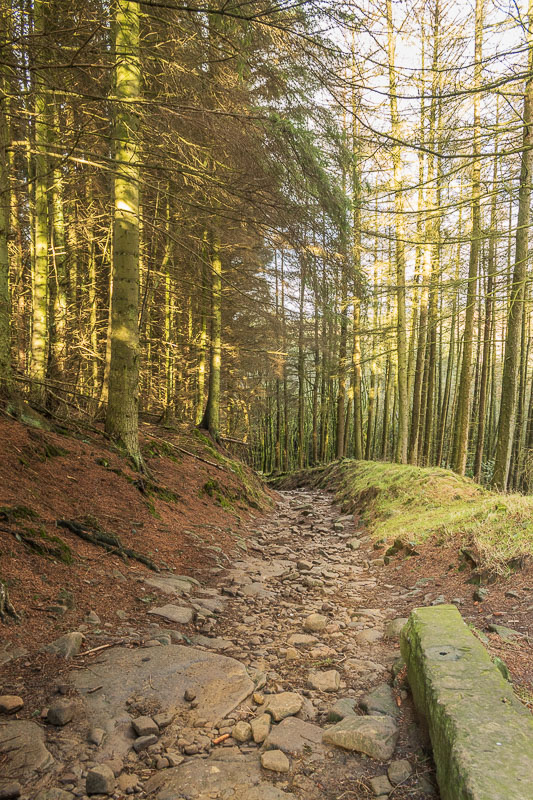 I'd been warned by two walkers that the path through the wood was
full of fallen trees, I'm not sure which path they took
but the one I used was clear.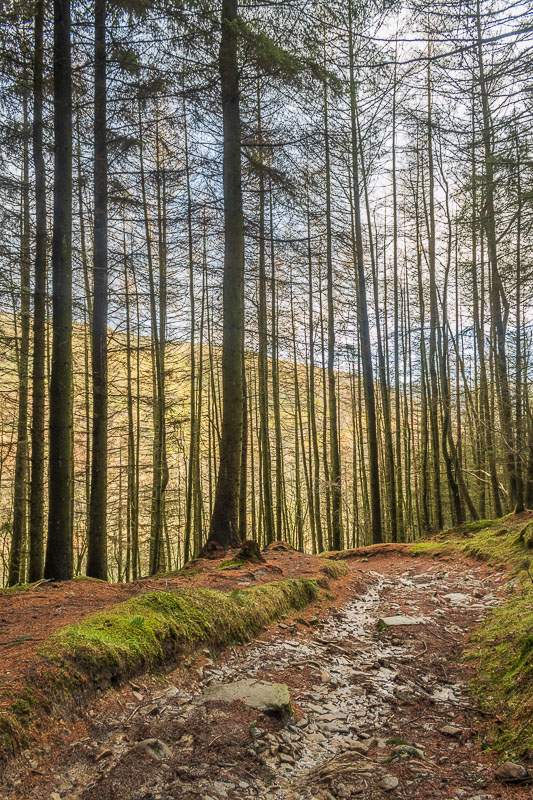 After all the rain and given how wet some of the other paths
had been I was surprised by how dry this path was.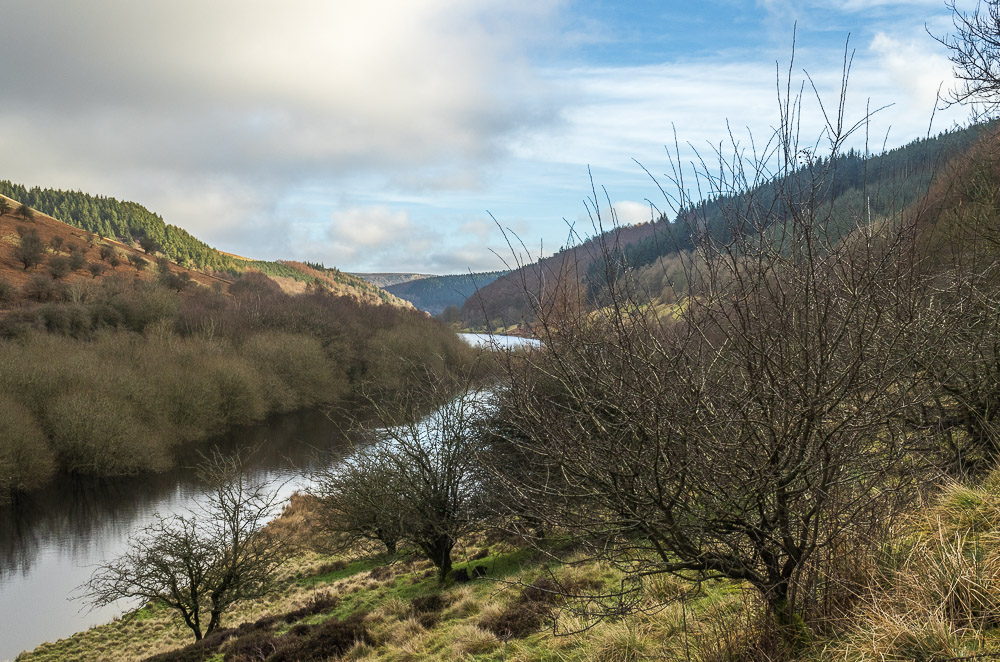 I soon found myself walking above the River Ashop and looking along Woodlands Valley.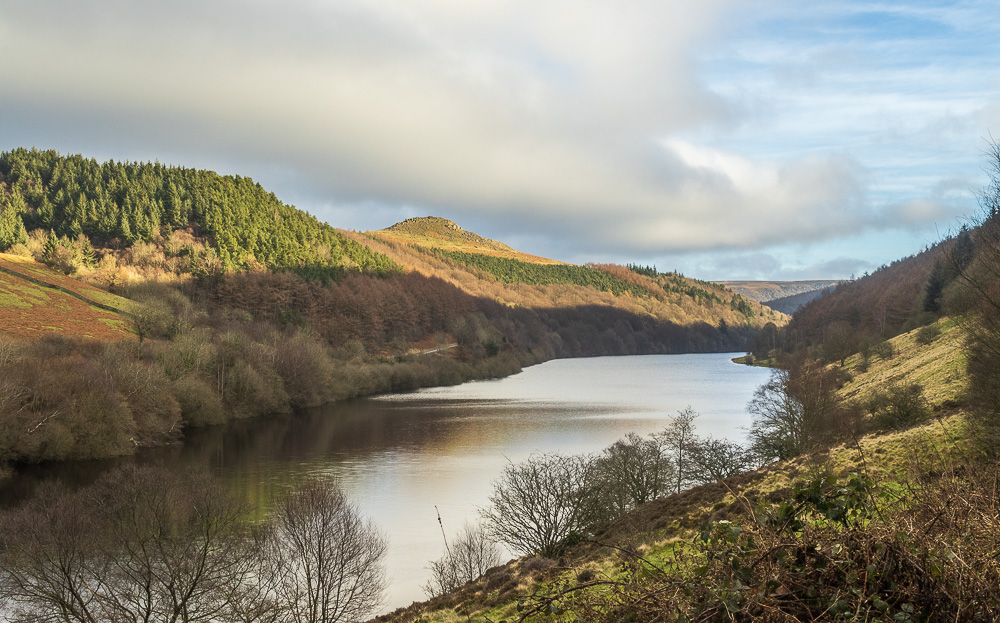 As I reach the start of the reservoir Crook Hill comes into view.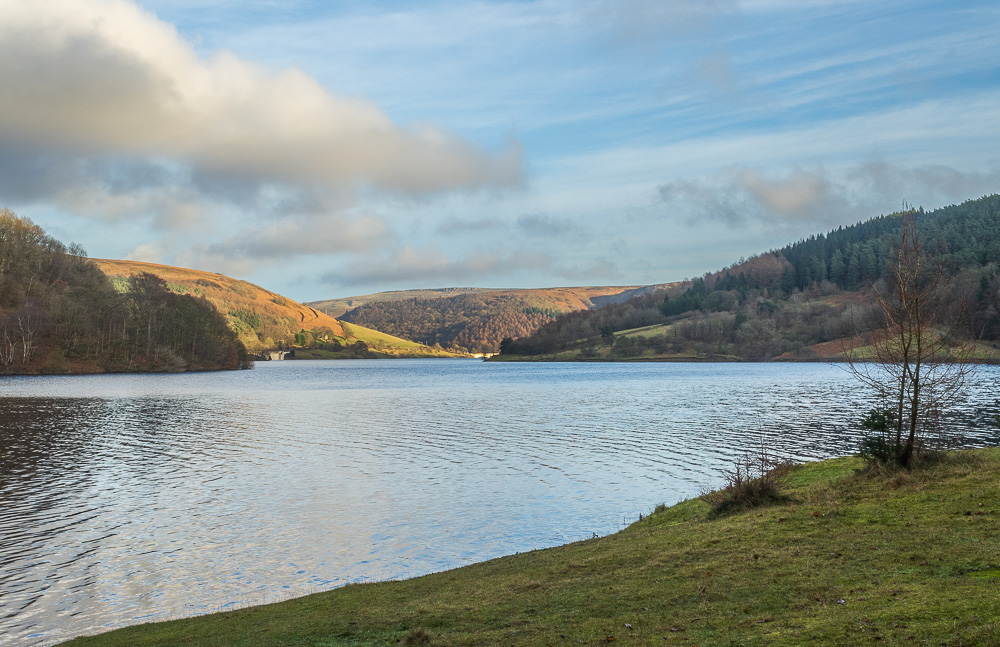 I soon reach one of the benches along this stretch of the reservoir and take advantage of it to sit and enjoy the view along the reservoir to a distant Stanage Edge.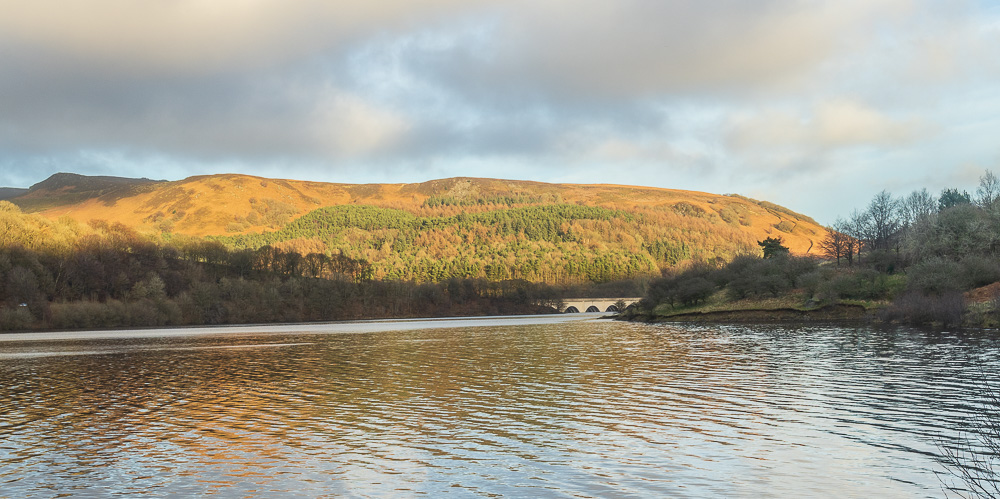 As I make my way along the path by Ladybower Derwent Edge comes into view.
Looking back along Ladybower.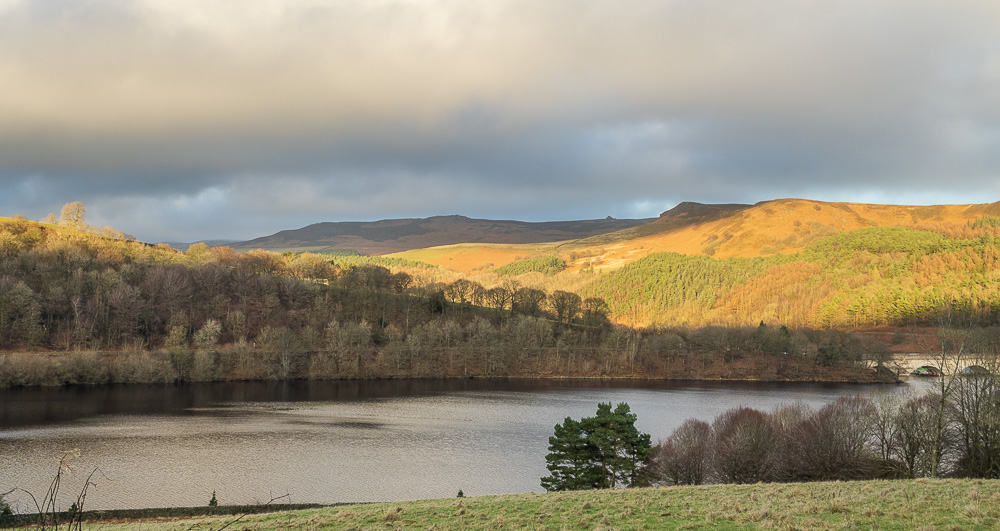 I think I chose the right location for my walk today. I certainly seem to have enjoyed better weather than I would if I'd done Derwent Edge.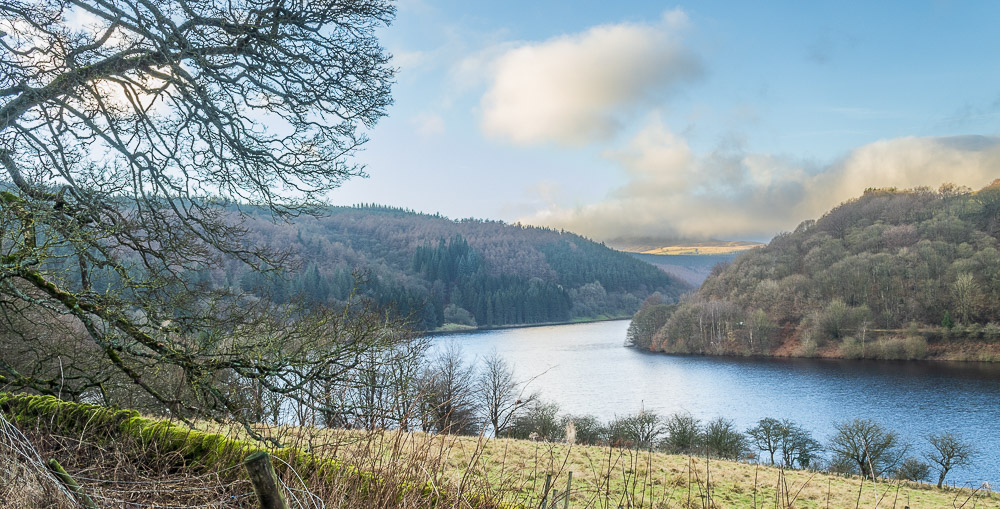 Looking back down Ladybower I can see that the higher ground is once again disappearing into the cloud.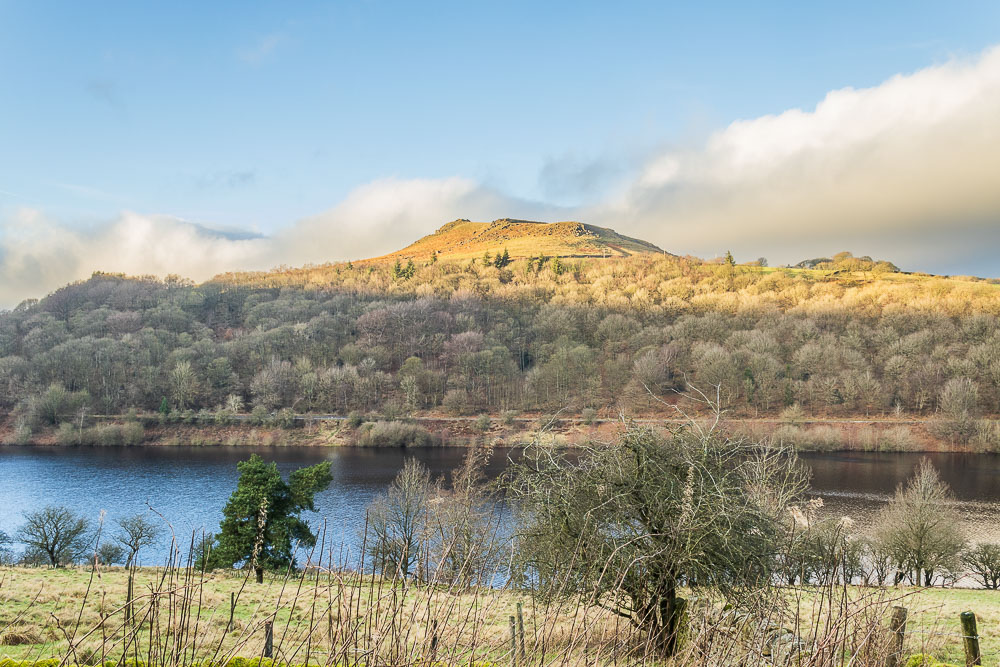 Crook Hill is still catching the sunlight, maybe I should have extended the walk to take it in after all.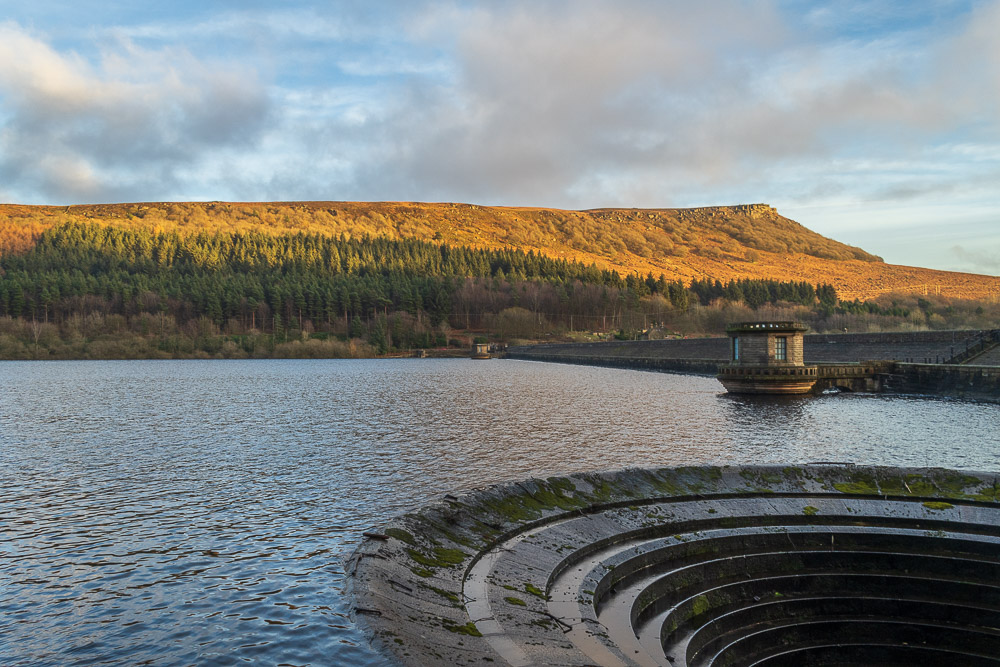 As it is close to sunset Bamford Edge is being lit up by the last of the day's sunshine.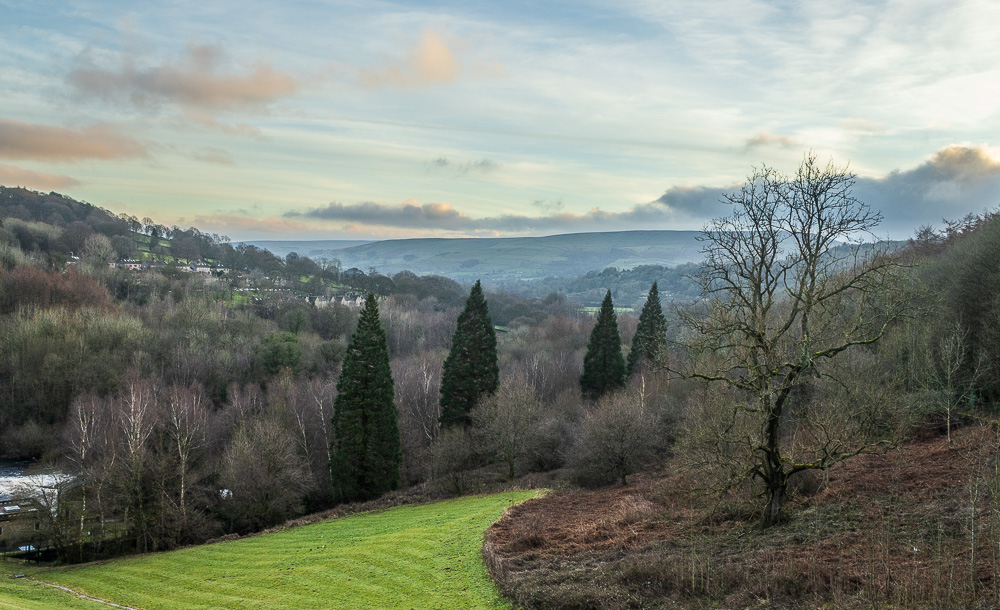 Heading across the dam wall and looking down the valley to Eyam Moor.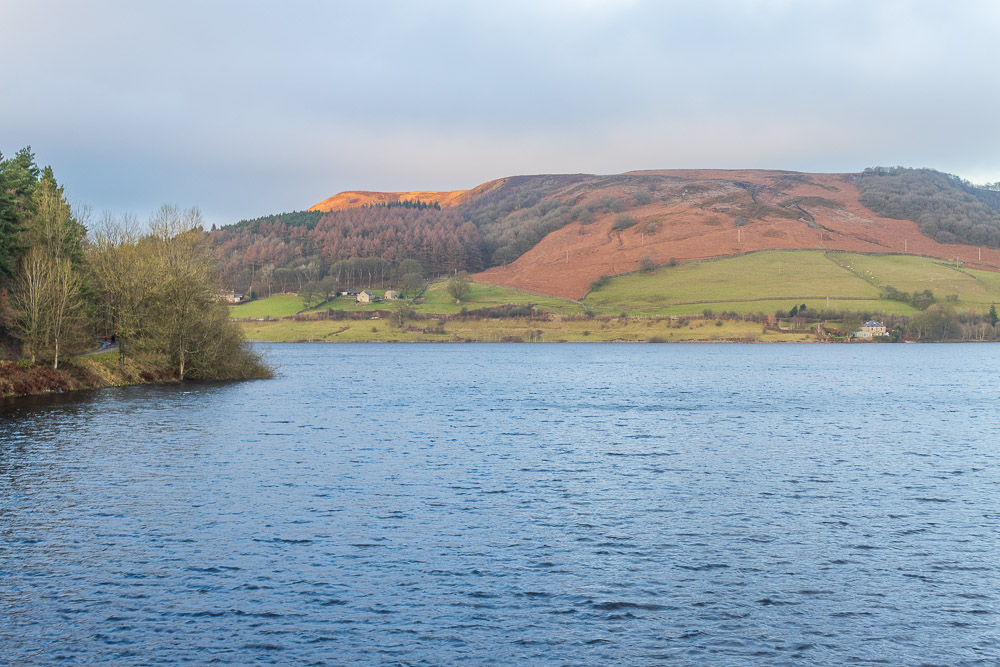 Ladybower Tor from the dam wall.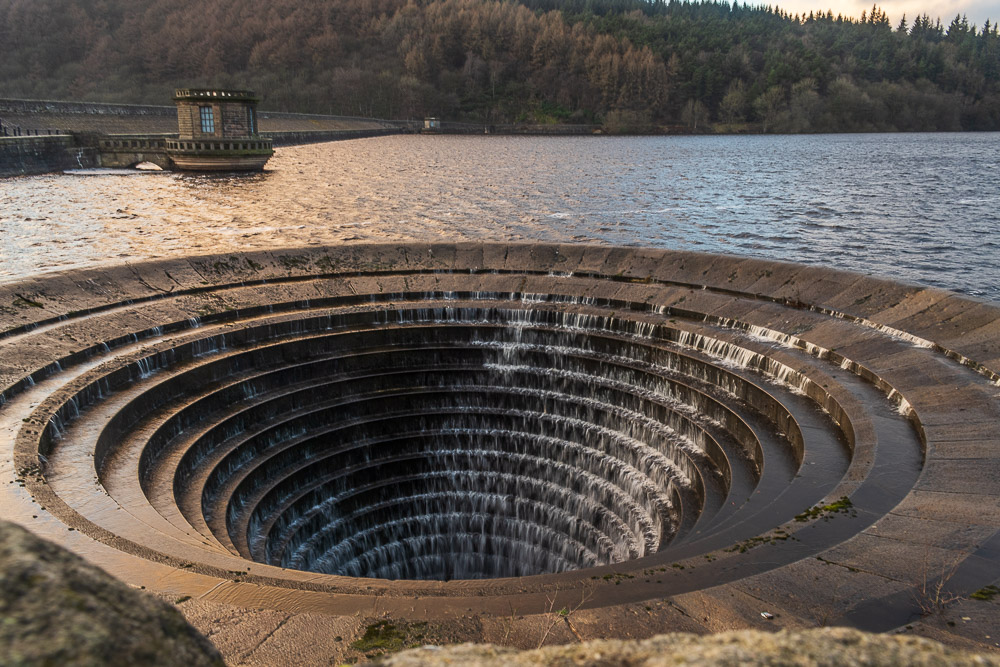 The plugholes were attracting the attention of a lot of photographers, I counted 4 all armed with tripods, they were to be disappointed as they weren't really going over.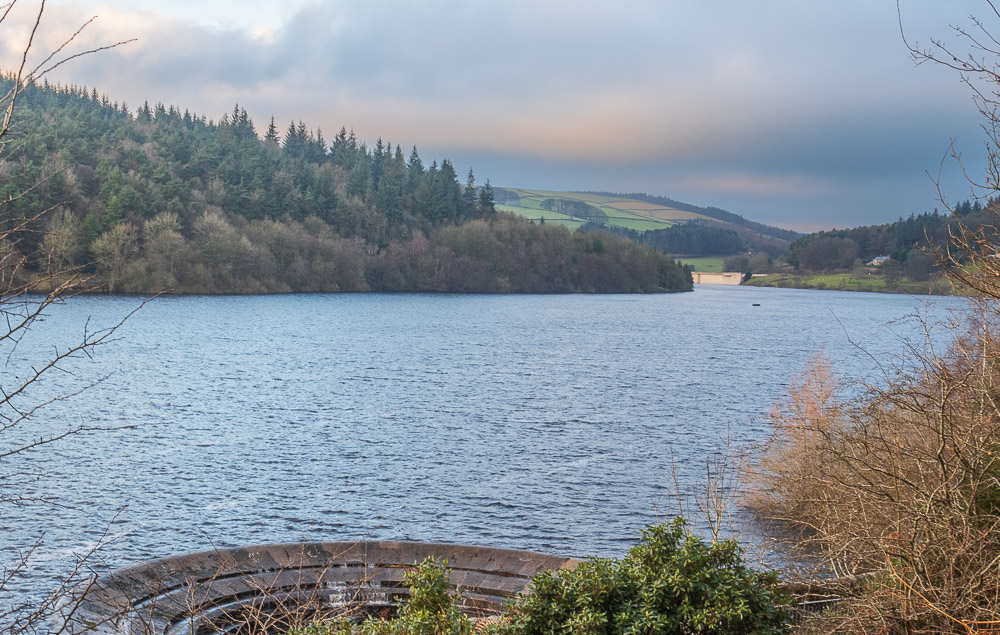 A final look along Ladybower as I head back along the path to the car park.
All pictures copyright © Peak Walker 2006-2023