Not Brown Knoll - Peak District Walk
Friday 21st January 2022
It isn't often that we bail out on a walk but today was one of those rare occasions. Arriving at Edale we weren't surprised by the low cloud, but we were a little surprised by the drizzle and the wind, which even at the car park was quite strong. Heading across the Pennine Way towards Upper Booth we were commenting on how often the wind was buffeting us quite strongly but hoped that it would ease soon. I couldn't help but notice the number of people coming in the opposite direction and after talking to one couple about the conditions on the top we, like them, decide to retreat and leave Brown Knoll for another day. Having been thrown through the air once before by the wind it isn't an experience I wish to repeat and the summits aren't going anywhere.
Start: Edale car park (SK 1237 8536)
Route: Edale car park - Pennine Way - Upper Booth - Lee House - Upper Booth - Barber Booth - Edale car park
Distance: 5.5 miles Ascent: 229 metres Time Taken: 2 hrs 25 mins
Terrain: Good paths
Weather: Strong gusty winds, with light rain
Pub Visited: None Ale Drunk: None
As we walk into Edale the moisture in the air produces the first of several rainbows we will see today, although this is the only one I photographed.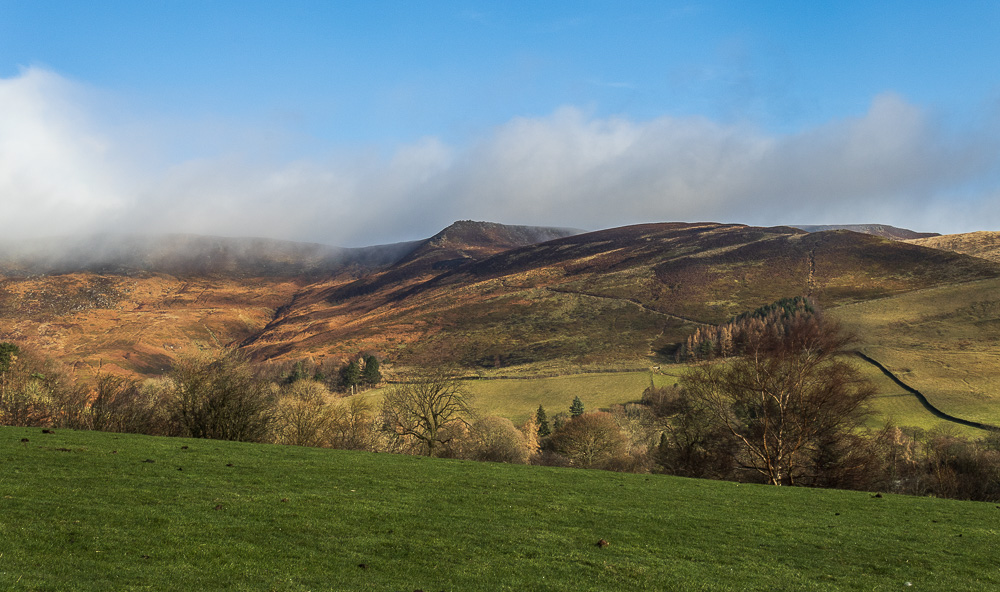 As we make our way along the start of the Pennine Way The Nab and Ringing Roger are lit up by the sun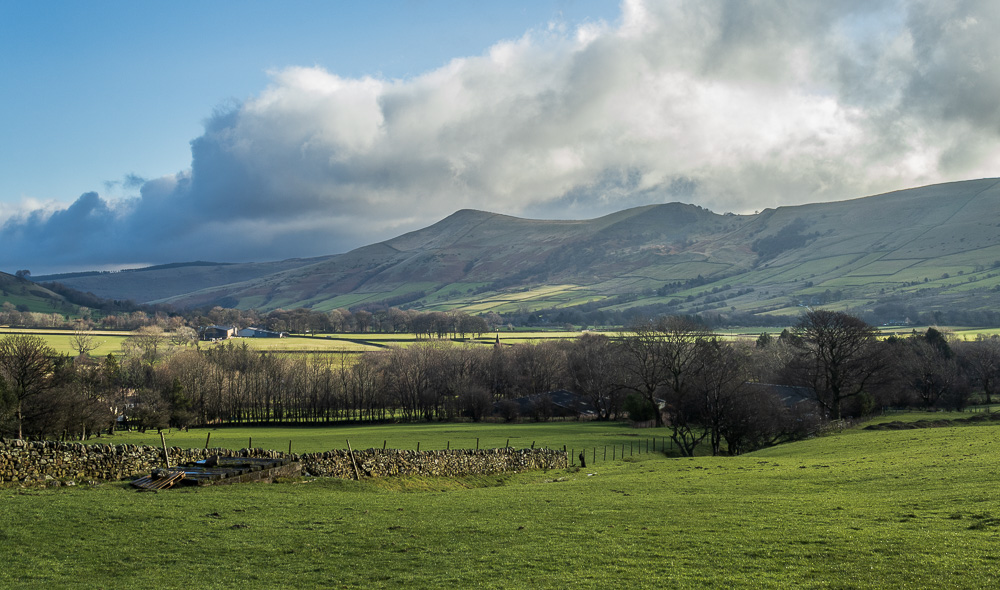 Looking down the Vale of Edale Back Tor and Lose Hill are clear of the cloud, although Mam Tor isn't. It's around here that we start to notice how much the wind is buffeting us and making talking to each other difficult.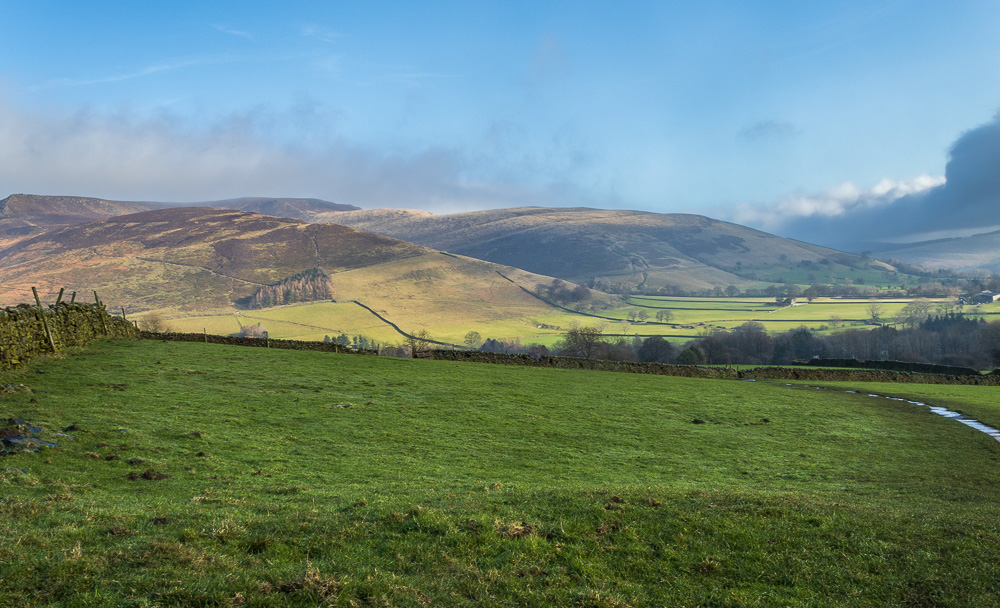 Looking behind us is like looking into a different world to the view ahead of us. Behind us it is sunshine and blue sky and clear tops.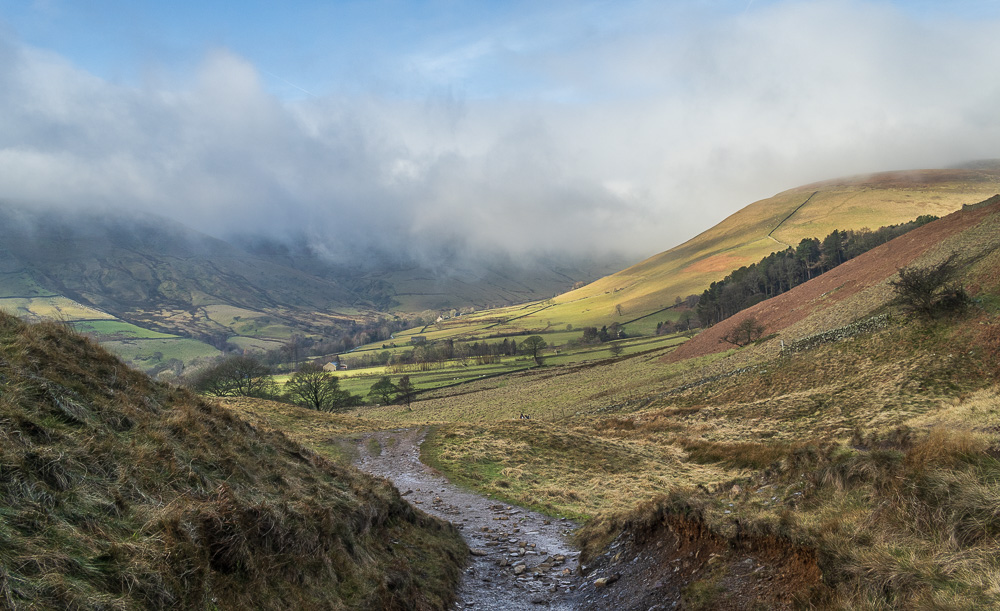 Ahead of us the tops are lost in thick, fast moving cloud, that currently appears to be getting lower not higher.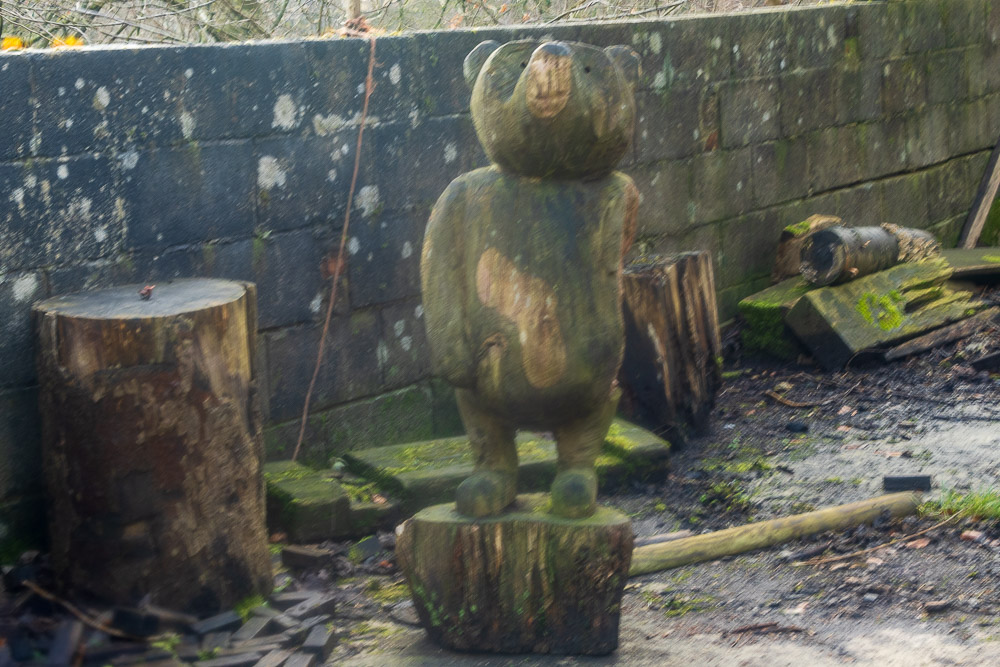 As we pass Lee House it is good to see this little fellow is still in residence, although he has lost an arm since I last photographed him. By now the wind has picked up and there is a lot of moisture in the air so the camera is packed away before it gets too wet.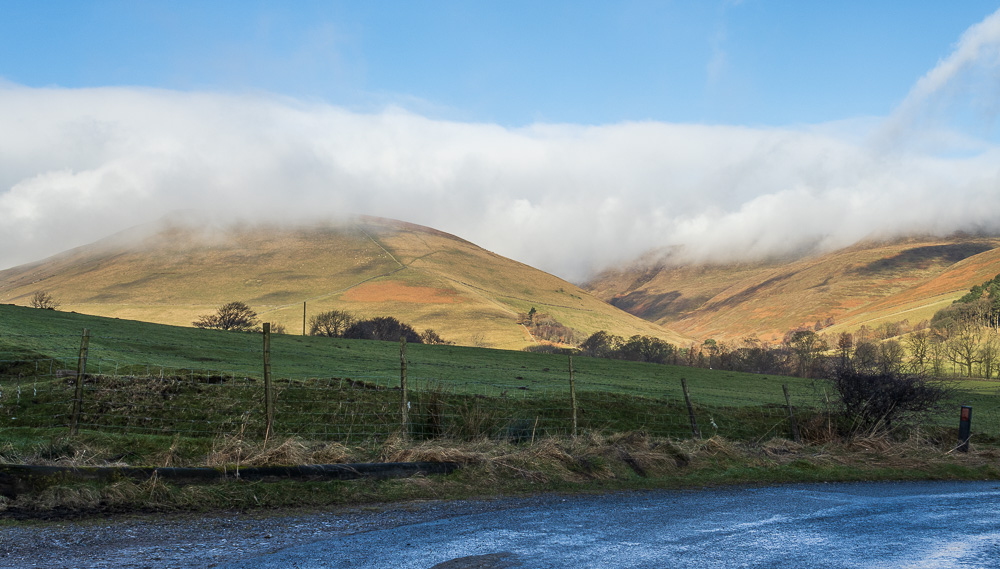 Shortly after passing Lee House we ask a couple coming down about the conditions on top and they confirmed the wind was strong enough to impede your walking, which is why they had turned around. We continue on for a short while but eventually decide against continuing uphill. After passing through Upper Booth and looking back to Grindslow Knoll we don't regret our decision.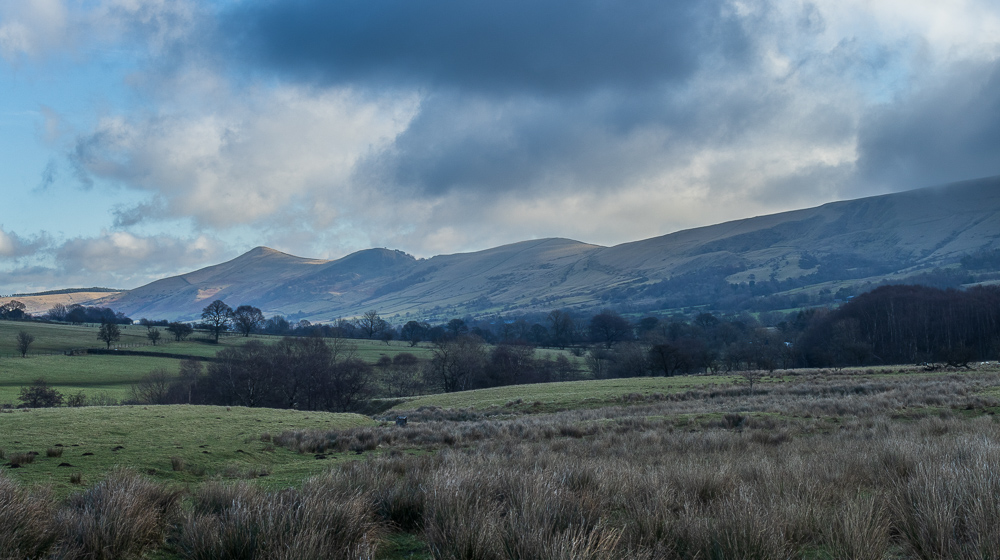 As we head back across the path from Barber Booth to Edale Mam Tor is finally clear of cloud, although the summit of Rushup Edge remained in cloud all the time we were there.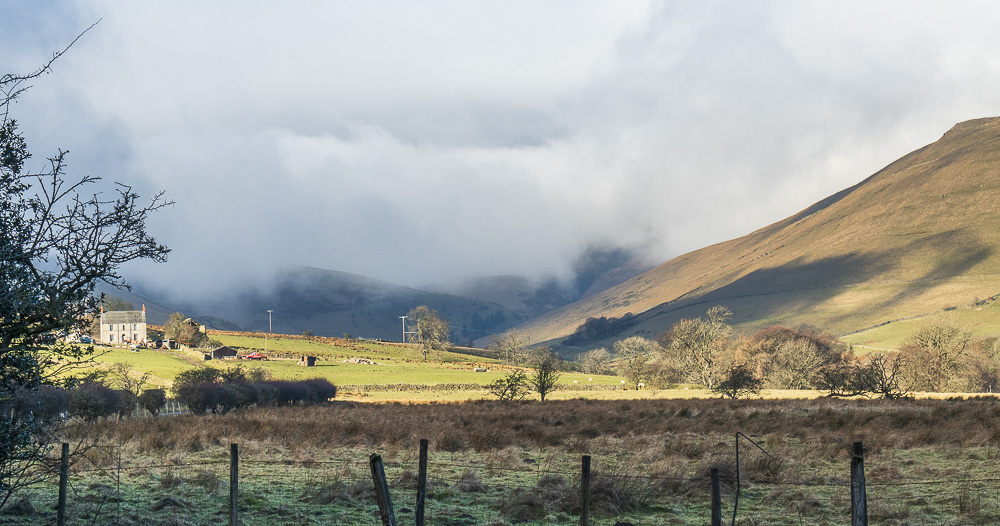 Looking back to where Jacob's Ladder should be.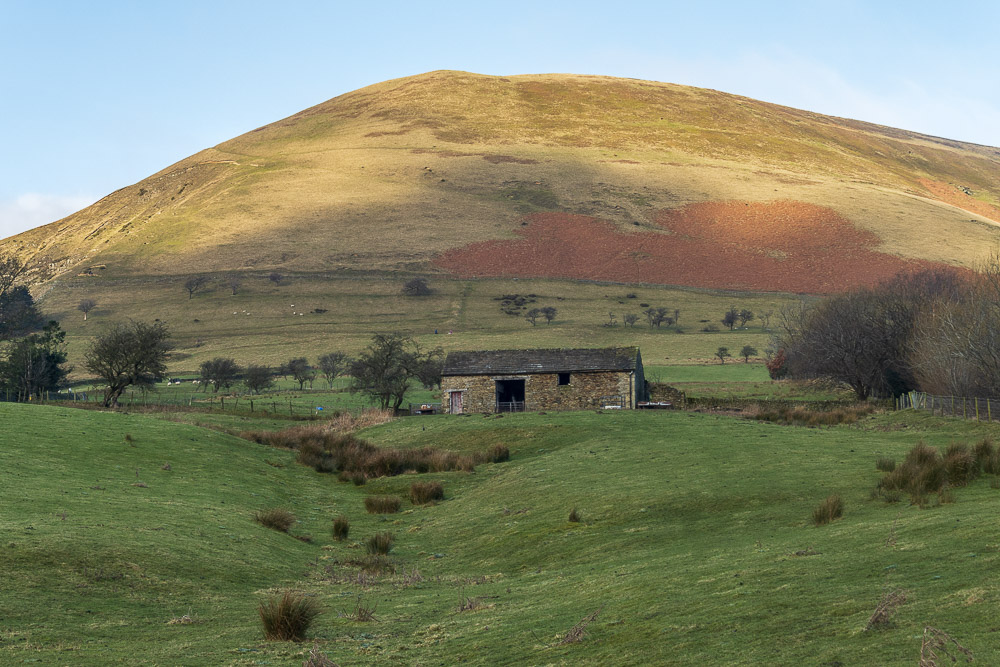 As we approach Edale Grindslow Knoll is once again clear of cloud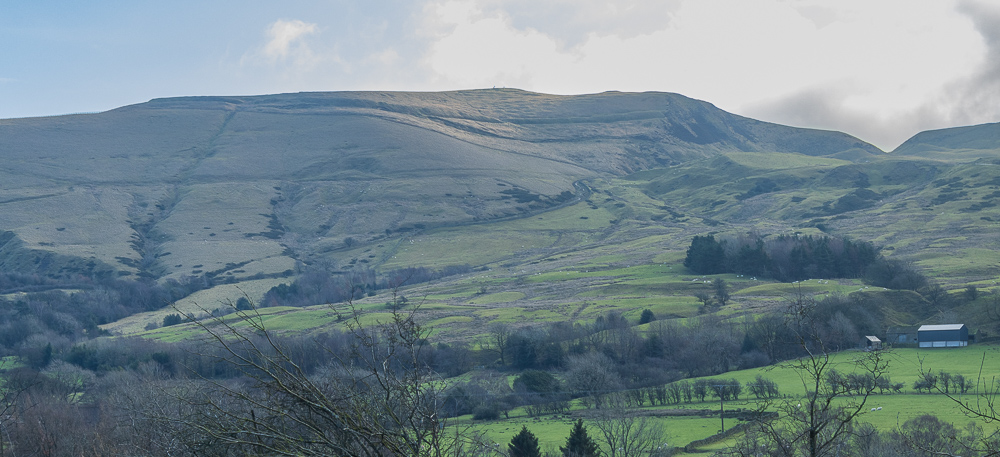 Mam Tor from the path to Edale. It had been on our route for today but I doubt it is going anywhere so we can do it another day.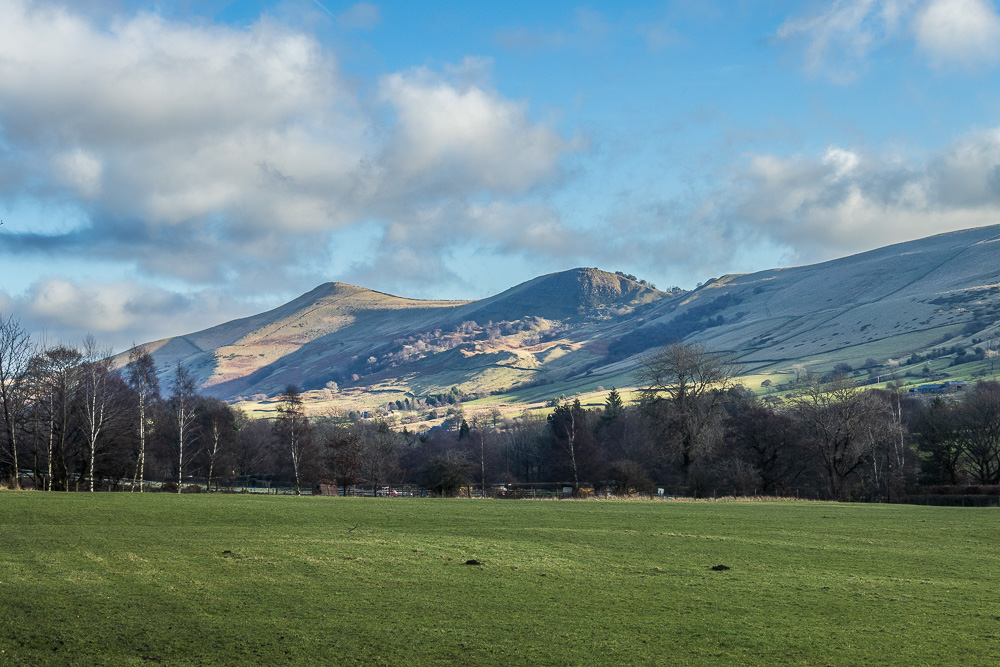 Back Tor and Lose Hill are lit up by the sun as we head towards the station. We had only planned on going as far as Hollins Cross but I'm sure both of these tops will be visited in the coming year.
All pictures copyright © Peak Walker 2006-2023